Hempstead Slip and Fall Lawyers
Did you suffer a slip and fall injury at the Walmart off of Meadowbrook State Parkway outside of Hempstead? Perhaps you slipped on a wet floor at the Home Depot on Front Street? Maybe you tripped on loose floor or rug while shopping at CT Town Supermarkets on S Franklin or the CVS outside of Kennedy Memorial Park. No matter where your slip and fall accident occurred in Hempstead, you have a right to hold negligent property owners accountable and to seek compensation for your injuries. 
In the legal field, slip and fall refers to an accident when a person slips, trips or falls on someone else's property and is injured.
Many people slip and fall every day in Hempstead. They lose their balance, trip, or topple over. In the legal field, slip and fall refers to an accident when a person slips, trips or falls on someone else's property and is injured. While some slip and fall accidents are simply accidents. Others are the result of carelessness or negligence by the property owner or manager. When someone's negligence or a dangerous situation causes the fall and resulting injuries, where can you turn for help? 
When you're hurt, you need a law firm with experience in Hempstead courts. You want a lawyer that knows the streets, subways, and establishments where your slip and fall accident may have occurred. That's why we have an office in the heart of Hempstead in Nassau County. This gives us a significant advantage when representing injured slip and fall accident survivors like you. Our office is conveniently located on 14 Front Street, near the Hempstead Golf & Country Club and the corner of Long Drive and Hempstead Avenue.
If you were injured in a slip and fall accident as a result of someone else's negligence, our Hempstead slip and fall lawyers can help you seek the compensation you deserve. Contact Jacoby & Meyers, LLP at (516) 542-0931. Our slip and fall accident lawyers are here to help you through this difficult time.
Hempstead Slip and Fall Accident Lawyers On Your Side 
Why Call Us?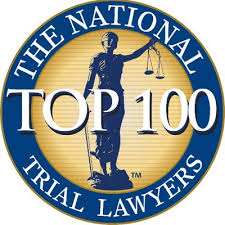 At Jacoby & Meyers, LLP, our Hempstead slip and fall lawyers know the complexities of premises liability in New York. Hempstead accident victims need a law firm that can aggressively investigate these cases for evidence of negligence and carelessness. For nearly 50 years, our law firm has helped injured Hempstead residents and New Yorkers after a serious injury accident. We know the ins and outs of premises liability in New York and it shows. 
Our track record of success speaks volumes about the kind of law firm we are. Here are some of our most recent slip and fall accident cases.
$2 million settlement

. Our client needed extensive reconstruction and surgery after tripping and falling over a poorly-placed pedestrian barricade. 

$1,625,000 settlement.

Our client suffered a life-altering back injury after slipping on a beam on a construction site. A construction crew failed to secure the beam and a safety railing;

$650,000 jury award.

Our elderly client needed a hip replacement after slipping and falling on house steps. 

$600,000 settlement.

Our client suffered a neck injury after slipping and falling on a wet floor in a Manhattan office building

$200,000.

Our client required surgery on a ruptured tendon in his leg after slipping and falling when the landlord failed to salt or sand the ice.
While past results do not guarantee future success in a case, you can rest assured knowing that you have a competitive and aggressive law firm on your side with an intricate knowledge of New York premises liability law. 
To learn more about your legal options after a Hempstead slip and fall accident, contact us today online or by phone at (516) 542-0931 for a free, no-obligation case evaluation. We can meet you in our office, virtually, or even in the hospital after your accident. Wherever you are – we will be there to guide and assist you at every turn.
Compensation in a Hempstead Slip and Fall Case
What is Your Slip and Fall Case Worth? 
Most of our Hempstead clients ask us one question from the very beginning, "what is my slip and fall case worth?" This is a difficult question to answer because there are many factors that can determine the true value of your case. How your injuries impact your life and future is one of those factors. The true negligence of the property owner is another. What we can do is meet with you in a free initial consultation to review your case. This gives us a chance to learn more about your injuries and the incident that occurred. From there, we can give you a better idea of what your case may be worth. 
As a result of slip and fall-related injuries, we can help you collect the compensation you need, such as:
Medical expenses.

All medical expenses related to the slip and fall injury. This includes current and possible future costs for emergency treatment, tests, hospitalization, doctor's visits, rehabilitation, physical therapy, medications, and medical equipment.

Lost income and future earnings.

Lost income because of diminished work capacity or time missed at work. The victim might have missed work because of the injury, or they might find that the injury prevents them from working in the same capacity as they did before suffering the injury. A victim may seek compensation for current and future lost wages.

Pain and suffering

. Physical and emotional pain and suffering, which are considered non-economic damages, although they often do have financial implications for sufferers. They include things such as anxiety, humiliation, or loss of enjoyment of life because of chronic pain.
Where do Slip and Fall Accidents Occur in Hempstead?
The National Safety Council reports that slip and fall accidents account for around 8.9 million emergency department visits each year. They are one of the most common types of unintentional injuries. About 50 percent of all accidental deaths at a home result from a slip and fall.
Falls in Hempstead can happen anywhere and at any time, on public and privately owned property, job sites, restaurants, or shops. People slip on wet floors, trip on rugs or uneven surfaces, or fall when going up or down the stairs. There is no exact definition of what constitutes a dangerous condition. There are, however, some commonly known dangerous conditions that show up over and over again in slip and fall cases, such as ice, snow, and liquid spills. According to the National Safety Council, most falls at home happen in doorways, crowded areas, or on uneven surfaces, stairs, ramps, or ladders.
Falls and injuries that occur in public areas, businesses, or work settings frequently happen in parking lots, on sidewalks, stairs, and slippery floors, as a result of tripping over an object, or as a result of falling from work equipment.
Slip and fall accidents are the primary cause of days lost from work due to a work-related accident. These accidents happen in all kinds of work conditions, but the risk of falls is particularly high in the construction industry. Falls account for 33.5 percent of all construction-related deaths.
Construction is one of the most dangerous occupations, especially in Hempstead. Many laws and regulations require employers to make workplaces safe, provide protective equipment, and train employees on safety matters. A law passed in 2017 requires construction workers to attend at least 40 hours of safety training by September 2020.
In Hempstead, some of the most common places where slip and fall accidents occur include:
Stadiums.

In Hempstead and surrounding areas, slip and fall accidents happen in stadiums such as James M. Shuart Stadium, Hofstra University Soccer Stadium, Nassau Veterans Memorial Coliseum, and Yankee Stadium.

Hotels.

Slip and fall accidents occur frequently in hotels and motels in Hempstead. From the Holiday Inn in Westbury/Long Island to the Hampton Inn & Suites in Rockville Center, hotel slip and fall accidents occur all too often in lobbies and when walking downstairs or in and out of the facility. 

Restaurants

. Restaurants in Hempstead do not always pay attention to their flooring and to the safety of their guests and patrons. From cafes and coffee shops along Front Street to bistros and restaurants on Fulton Avenue, slip and fall accidents here can cause serious injuries. 

Subway Stations.

Subway stations and platforms should be kept free of hazards for all New Yorkers. When using subway stations in Hempstead, you may suffer serious injuries in a slip and fall accident. When this is the case, the government entity responsible for keeping that subway safe may be to blame. 

Department Stores.

Whether you shop at Old Navy on Fulton Street or T.J. Maxx in Hempstead Village Commmons, you deserve to shop in a store that is free from hazardous conditions, such as wet floors. Unfortunately, Hempstead store owners and managers may fail to keep their floors clean and dry. 
Types of Slip and Fall Injuries in Hempstead
No matter what caused the accident, a slip and fall can result in serious injuries. At Jacoby & Meyers, we help injured accident victims who suffered from a variety of injuries. We know that even a minor injury can result in a lifetime of pain and suffering, as well as disability. 
Common injuries caused by slip and falls include:
Broken bones. Fractures occur in 5 percent of all people who fall.

Back and spinal cord injuries

Head and traumatic brain injuries

Neck injuries

Torn ligaments in the victim's wrists, feet, or legs

Lacerations and scarring

Internal bleeding

Chronic pain
Hempstead Slip and Fall Laws 
Who is Responsible for Slip and Fall Accidents?
New York has complicated laws that establish when a property owner is responsible for damages following a slip and fall accident. Because such accidents usually happen on someone else's property, such as a store or other place of business, many cases are premises liability claims. Premises liability is based on the legal theory a property owner or caretaker owes a duty of care to those who enter their property.
An important issue in these cases is the question: Why was the person on that property in the first place? 
An individual who enters another person's property may fall into one of three categories: invitee, licensee, or trespasser. Accordingly, the person responsible for the property owes different levels of care depending on what category the injured person falls into.
Invitees. Invitees are guests, and as such are typically owed the highest duty of care from the landholder. 
Licensee. A licensee, on the other hand, is someone who is allowed to be on the premises for their own benefit, such as a utility worker, but the property owner still owes them some duty of care. 
Trespassers. Finally, trespassers are those who have no permission to be on the land. Usually, the property owner owes them little or no duty of care.
However, the fact that someone fell and was hurt is not enough for a claim.
According to the New York City Bar association, when a victim was injured because of an unsafe condition on someone's property, that person must establish certain key elements to recover compensation for their medical bills, lost wages, and pain and suffering:
The victim was lawfully on the property (i.e., the owner invited the victim or hired them to work on the property), or if not lawfully on the property that the owner knew they were trespassing on the property;

That the property owner was negligent in dealing with the unsafe condition—that is, that the owner knew or should have known about the dangerous condition on the property and failed to repair it (or if repaired, it was repaired in a way that did not fix it or made the condition worse), rope it off, or warn of the condition;

The negligence caused the victim's injury.
Proving Fault in Hempstead Slip and Fall Cases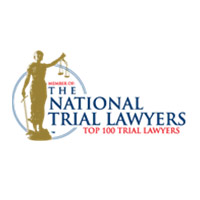 A homeowner, an agent representing the owner, a management company, a business, or a government agency may own or possess the property. Proving that the property owner or possessor should have anticipated that their negligence would create the hazard that caused an injury requires complex legal analysis and differs somewhat based on who was in control of the property.
Residential Property in Hempstead
Landlords in Hempstead may be liable to tenants or third parties for slip and fall accidents on a rental property. The injured person must establish that the landlord had control over the dangerous condition and that the landlord knew or should have known the unsafe condition existed but failed to make reasonable efforts to fix the problem, which caused the slip and fall injury. For example, a property owner who is responsible for overseeing common areas may be liable for slip and fall accidents on ice or snow if walkways are not properly cleared.
Commercial Property in Hempstead
In cases involving commercial property, there may be several people or entities legally responsible for a slip and fall injury. Potentially liable parties may include the property owner, lessee, or employee of a business who may have caused a hazardous condition, known about it, or should have known about it, and did nothing to correct the problem. For example, a grocery store may be liable if a customer slips and falls on spilled milk in an aisle. A fitness center may be responsible for improperly maintained equipment. A beauty shop owner may be liable for chemical burns from incorrectly-applied hair color.
Government Property in Hempstead
Slip and fall cases that occur on Hempstead property owned by a local, state, or federal government entity can be particularly complex. There may be immunity provisions that protect them from liability. Also, special rules may apply, including strict notice requirements. Local codes and regulations often come into play and may affect who is legally responsible for the injury.
How a Hempstead Slip and Fall Attorney Can Help
Gathering Evidence in Hempstead Slip and Fall Cases
The plaintiff (the victim) has the burden of proving the elements of a Hempstead slip and fall case. To do this, your Hempstead slip and fall attorney must gather the necessary evidence. The type of evidence they must provide depends on how the accident happened. For example, if the victim tripped and fell on a piece of torn carpet, a picture of the accident scene is valuable evidence. Many public places now have video cameras and it is critical to obtain the footage before it is erased. Pictures of the surrounding area might also prove whether there were any warning signs present at the time of the fall.
The owner's maintenance and repair records may show whether the condition was a recurring problem or what the owner has done in the past to try to remedy it. In other cases, such as a fall on stairs, the design of the stairs may play a role.
Common problems with the design of a staircase include:
There are no handrails or insufficient handrails.

Handrails are at the wrong height.

Risers (the height of each step) are the wrong height or are of varying heights.

The steps are not wide enough, so a person's foot does not fit on the step.

The steps are unsafe because they are worn.
In addition to fixing known hazards, a property owner in Hempstead must also identify and take precautions to prevent hazards from occurring. If they fail to do so, they can be held accountable for their negligence. Your slip and fall attorney will need to investigate your accident carefully to determine if they failed to take necessary safety precautions. 
Precautions should include:
Making sure all areas, including halls and stairways, are adequately lighted.

Keeping walkways free of electrical cords.

Keeping floors and walkways free of clutter.

Cleaning any spills without delay.

Making sure that all carpets and area rugs are securely attached to the floor and in good condition.

Blocking off hazardous areas and/or providing warning signs.

Keeping stairways free of tripping hazards.

Providing sturdy handrails on stairways.

Marking the top and bottom steps of stairs with bright or reflective tape.

Repairing holes and other hazards on sidewalks and in parking lots.
At Jacoby & Meyers, LLP, we want to take the pressure off of you after a serious slip and fall accident. We know your time is better spent on your recovery and on healing. That is why we handle all the investigation and collecting of evidence. We also work with insurance companies and property managers to handle your claim quickly. 
Our personal injury attorneys know that time is critical. In New York, you do not have much time to file a claim. A statute of limitations is a law that limits how much time you have to file a lawsuit in Hempstead. As set forth in New York Civil Practice Laws & Rules section 214, a victim in a personal injury case, such as a slip and fall on someone else's property, has three years to file a lawsuit.
Calling Our Hempstead Slip and Fall Lawyers for Help
A slip and fall accident can take place in seconds, but the resulting personal and financial losses may last a lifetime. For over 40 years, Jacoby & Meyers, LLP have protected the rights of injured victims. If you were injured in a slip and fall accident as a result of someone else's negligence, you may seek compensation. For more information or a free case evaluation, call Jacoby & Meyers, LLP at (516) 542-0931, start a chat with one of our live representatives, or contact us online.
---
Client Testimonials
Review: 5/5
★ ★ ★ ★ ★
"Great experience with individual that knows what they are doing."
Review by: Nesha G.