Queens Nursing Home Attorney
Placing a family member in a Queens nursing home is almost always a difficult decision. As individuals age, the assistance they require often becomes more than family members can provide. If you have a loved one in a nursing home, your number one priority is ensuring they are safe and well cared for. Of course, you want to avoid placing them in a situation when they may be neglected or injured by negligent care providers.
Across the globe, the number of aging individuals is growing more quickly than any other age group. In one recent year, there were 52 million people in the United States over the age of 65. Predictions indicate that, over the next 10 to 12 years, that number will likely increase by nearly 18 million. Currently, the greater Queens area contains about 149 nursing homes.
A vast majority of aging individuals will require nursing home care at some point in their lives. It is difficult to determine an accurate number of victims of elder abuse or negligent care. However, approximately one in 10 people over the age of 60 report incidents of abuse, neglect, or exploitation every year.
Nursing homes and other assisted living facilities should be expected to provide shelter, food, and care for the elderly or disabled. However, caregivers frequently fail to adequately uphold these responsibilities. Many nursing home residents can't protect themselves from negligence.
If a facility fails to meet the appropriate standard of care, and as a result, a resident suffers harm, the nursing home may be liable for damages caused by the abuse or neglect. If you believe your loved one is being abused or is receiving substandard care, you should consult an experienced Queens personal injury attorney from Jacoby & Meyers, LLP today.
What Is Negligence in a Nursing Home Setting?
Negligence behavior may be an overt act or a failure to act when action should be taken. Healthcare professionals, management, and staff in nursing home facilities have a duty to provide residents with a specific standard of care. When caregivers fail to provide this standard of care, they may be liable for negligence if their actions cause a resident's injuries.
A facility may bear liability for:
Negligent acts of employees,
Negligent supervision of employees,
Negligent hiring,
Negligent employee retention, and
Negligent maintenance of facilities and equipment.
New York Public Health Law allows individuals residing in nursing homes and similar facilities that provide care and lodging to "sick, invalid, infirm, disabled or convalescent persons" to file negligence claims. Residents may seek compensation for injuries sustained from the deprivation of a right or benefit. In some cases, the claims assert medical malpractice against the facility's treatment providers.
Regulations Regarding the Standard of Care
Federal regulations addressing the industry standard of care apply to all nursing homes that are certified to accept Medicare and Medicaid. Failure to comply with these standards may leave the nursing home liable for any resulting damages. In particular, federal regulations require that:
"The resident environment remains as free of accident hazards as possible;" and
"Each resident receives adequate supervision and assistive devices to prevent accidents."
New York Nursing Home Negligence Law
The New York State Department of Health, Nursing Homes and ICF/IID Surveillance is in charge of investigating complaints against nursing homes. Health care workers and law enforcement officers have a mandatory duty to report. Mandatory reporters must report suspected cases of abuse or neglect to the New York Department of Health. Otherwise, reporting incidents to the police, Adult Protective Services, or other government agencies is voluntary. However, anyone may report suspected abuse and neglect. In some situations, the New York State Justice Center for the Protection of People with Special Needs may also be involved.
In circumstances that involve physical injury or sexual contact, prosecutors may pursue criminal charges. Despite criminal proceedings, any resident of a New York nursing home who was harmed by a negligent caregiver may bring a civil lawsuit against the nursing home.
Infectious Diseases in New York Nursing Homes
In most cases, nursing homes provide a safe place for seniors who cannot fully care for themselves. However, as individuals age, their immune systems can become compromised, increasing the risk of infection and disease. The risks presented by the coronavirus are changing and developing daily. Older adults suffering from chronic health conditions or compromised immunity are at high risk of contracting this virus and may other diseases, like Legionnaires'. When the coronavirus struck, New York locked down its nursing homes, barring visitors and non-medical personnel to curb the spread of the virus. Employees needed to wear masks and submit to periodic screenings for symptoms.
Generally, however, in a nursing home, large numbers of older people live in small spaces and eat and socialize in shared areas. Moreover, visitors, staff, and residents constantly come and go, bringing in pathogens from both the hospital and the community. Contagious illnesses can spread rapidly in a nursing home environment. When elderly individuals become ill, they commonly have more severe symptoms and require more time to recover. Respiratory distress, a common symptom of coronavirus, can be especially dangerous.
Pneumonia and other lower respiratory tract infections are a leading cause of death among nursing home residents. Affected residents may need treatments or medical equipment such as respirators, ventilators, oxygen, and inhalation therapy. Facilities are expected to do everything possible to prepare for (and prevent) the spread of illness.
Recommended precautions include:
Educating and preparing staff.
Training staff in proper hand washing and proper use of personal protective equipment (PPE).
Providing detailed instructions to janitorial and housekeeping staff regarding proper sanitation and cleanliness.
Providing updated information and sharing only verified facts.
Arranging for staff who are ill may be ill to avoid coming to work.
Common Infectious Diseases in Nursing Homes
Nursing homes are obligated to prevent the spread of infectious diseases to and from other residents and facility staff. A wealth of drug-resistant germs can spread rapidly among patients prone to infection. People who are frequently prescribed antibiotics may develop a drug resistance. Resistant germs quickly flourish among vulnerable nursing home residents.
According to the New York State Department of Health, many long-term care facilities struggling with drug-resistant germs, and several were found failing to take the proper preventative measures. Even basic measures to prevent the spread of infection, such as properly washing hands or using hand sanitizer, can greatly reduce the risk of spreading diseases.
Infectious diseases commonly present in elder care facilities include:
C-diff, or Clostridium difficile infection. C-diff is a widespread gastrointestinal infection in the United States and can be fatal. Older adults are especially at risk because they are more likely to need medical care and antibiotic treatments.
MRSA, or Methicillin-resistant Staphylococcus aureus. MRSA is an aggressive strain of staph infection that often appears in health care environments. MRSA is challenging to treat, as it is highly resistant to many of the most commonly prescribed antibiotics.
VRE. Vancomycin-resistant Enterococci are bacteria resistant to the antibiotic vancomycin, a common treatment for infections caused by enterococci. In 2017 alone, VRE was responsible for an estimated 54,500 infections among patients, and over 5,000 deaths.
CRE. Carbapenem-resistant Enterobacteriaceae, are another type of germ that is often highly resistant to most antibiotics.
Staph. Staphylococcus aureus can enter the bloodstream, joints, bones, lungs, or heart. It is also a common cause of food poisoning.
Staffing Issues
If a nursing home does not have sufficiently qualified, experienced, and properly trained staff, the residents may be at risk. Regulations addressing minimum staffing requirements are intended to protect helpless residents. However, if the home has limited staff or unqualified employees, they may be violating federal regulations.
A staff shortage may force workers to prioritize their duties and overlook responsibilities. Inadequate staffing may reduce a facility's ability to prevent accidents or infections. Areas may not be properly sanitized and residents may fail to be provided assistance to use the bathroom or get dressed.
Other important tasks that staff may neglect include:
Regularly checking on patients and recording symptoms.
Repositioning residents to prevent bedsores.
Checking up on patients and thoroughly documenting changes in health.
Keeping residents clean to prevent infection.
Preventing dangerous falls by helping residents move around and perform everyday tasks.
Staff members may become frustrated because facility conditions prevent them from providing quality care. Therefore, in addition to neglecting residents, staff may become physically or verbally abusive, or make matters worse by quitting. High turnover rates lead to frequent new hires, which may be unqualified or inadequately trained.
Warning Signs of Abuse and Neglect
Both abuse and neglect can be detrimental to an individual's emotional and physical wellbeing. Abuse refers to the physical and psychological maltreatment of an individual. Neglect is a failure to give proper physical and psychological care to an individual. Nursing home neglect and abuse are often difficult to detect, so family and friends should be on the lookout for common warning signs. In general, be alert for unexplained weight loss, general uncleanliness, bedsores, and an overall lack of attention and compassion from the staff.
Warning Signs of Physical Abuse
Sudden bruises or welts
Burns
Lethargy
Ligament marks, particularly around wrists and ankles
Torn clothing or broken glasses
Warning Signs of Emotional Abuse
Fear of staff members or other patients
Social withdrawal
Fear, depression, or anxiety
Impaired grooming habits
Warning Signs of Sexual Abuse
Pelvic or genital injury
Sexually transmitted diseases
Injuries or marks near inner thighs
Agitation
Social withdrawal
Warning Signs of Financial Abuse
Missing checks, credit cards, or debit cards
Other missing property
Suspicious financial transactions
Why Do Instances of Nursing Home Neglect and Abuse Go Unreported?
A shocking number of neglect, abuse, and exploitation cases go unreported. According to the U.S. Justice Department, the most unreported type of abuse is caregiver neglect; authorities estimate that only one out of every 57 cases is likely reported. The New York State Elder Abuse Prevalence Study indicates that reports are filed in only one in 25 cases of abuse.
Many nursing home residents have dementia or limited physical functioning, so they may have difficulty thinking, seeing, hearing, or expressing themselves. Therefore, they may not understand what is happening, or they may lack the capacity to tell someone. Sometimes it is hard to detect abuse. Also, if a resident tries to tell someone, the abusive caregiver may brush it off, claiming that the resident constantly complains or has mental problems.
The National Center on Elder Abuse states that residents may hesitate to report abuse because they do not want to invite retaliation or to cause trouble. Family and friends sometimes fear that filing a report will cause staff to retaliate against the patient. However, keep in mind that if a staff member abuses a resident, they may abuse other residents as well. In some cases, facility management may dismiss residents' allegations or accuse the resident of falsely reporting the complaint.
Staff members may know about the neglect or abuse of a resident, but fail to report the situation due to fear of retaliation. They may fear that their supervisor will reduce their work hours, terminate their employment, or give them a bad reference. These fears may contribute to the high turnover rate among nursing home staff.
We Help With Queens Nursing Home Negligence and Abuse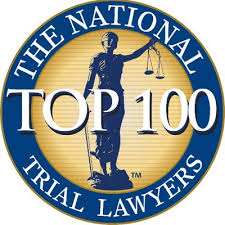 When an act of negligence or abuse results in harm, the Queens nursing home may be legally responsible. The injured party may be entitled to file a personal injury or medical malpractice claim. If the nursing home resident cannot do so, a family member may assert a claim on their behalf. If the lawsuit involves a wrongful death claim, the executor of the resident's estate may bring the suit. The time limit for filing a legal action is defined by the statute of limitations. An attorney can properly advise you on the procedural time limits in your case.
To prevail in a negligence claim, the victim must establish that:
The nursing home had a legal duty to care for the victim.
The nursing home failed to meet the resident's needs and harmed the resident either through negligence or intentional acts of violence.
As a result of the harm, the resident suffered serious, long-term, or permanent injuries.
If you suspect nursing home negligence in Queens, you should immediately begin documenting any potential evidence. Pictures of bruises or other physical injuries help prove physical harm. Over time, injuries fade or disappear, so it is important to gather evidence promptly. Nursing homes patients may have impaired cognition, so detailed notes or recorded interviews may be useful. Collect, document, and save evidence of abuse or neglect while it exists.
If you have a loved one who is in declining mental or physical health, you want them to live safely and comfortably. Jacoby & Meyers, LLP can help you protect your nursing home resident from abuse and neglect. For more information, or to schedule a free case evaluation, contact Jacoby & Meyers, LLP today, or you can dial (877) 565-2993 or begin a confidential online chat with one of our representatives.
Testimonial
His firm was very understanding and attentive to my needs throughout the process. I highly recommend them. Thank You!!