East Meadow Car Accident Attorney
Many car crashes are minor events that allow drivers and their occupants to walk away from an accident with minor injuries or none at all, avoiding the high costs that can often be associated with accidents. Other accidents physically, emotionally, and financially devastate victims and their families.
If you recently suffered injuries in a car accident in East Meadow or on Long Island, you may understand the struggles that come in the wake of serious car accident injuries. Fortunately, New York law permits you to seek compensation for damages from the driver or other party responsible for your car accident injuries. You should not have to suffer as a result of someone else's negligence.
If you have fallen victim to a car accident in East Meadow, contact the compassionate and diligent East Meadow car accident lawyers at Jacoby & Meyers, LLP. Our team has investigated numerous car accidents, communicated with insurance carriers, and helped car accident victims recover compensation for preventable injuries. Contact our East Meadow car accident lawyers for a free case evaluation to discuss the circumstances of your car accident and determine the viability of your claim.
Jacoby & Meyers, LLP Fights for East Meadow Car Accident Victims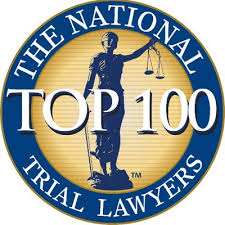 The dedicated team of attorneys at Jacoby & Meyers, LLP has helped car accident victims get the compensation they deserve for decades. Our firm's passion for client service, case preparation, and professionalism has led to settlements and verdicts for clients totaling tens of millions of dollars.
Recent case examples of our results in car accident claims include:
$5,000,000 settlement after a client suffered severe injuries in a multi-car accident.
$1,272,000 settlement after a client fractured a foot, fractured a wrist, and suffered permanent scars from a car accident.
$1,000,000 verdict after a client sustained injuries because of an unqualified ambulette driver.
$740,000 settlement after a client sustained injuries in a rear-end collision.
$400,000 verdict after a client sustained injuries when another motorist ran a red light.
$247,000 settlement after a client sustained injuries from a car accident caused by a driver going too fast for conditions.
$100,000 settlement after a client suffered injuries in a head-on collision caused by a reckless motorist.
The above are examples of potential outcomes for car accident claims, but they do not guarantee a specific outcome for your car accident case. Each claim has distinctive circumstances and facts that increase or decrease the value of the claim.
The East Meadow car accident lawyers at Jacoby & Meyers, LLP have the resources to investigate the circumstances of your accident. We can build a case against the driver or other responsible party that gives you the best chance of receiving maximum compensation commensurate with your car accident injuries.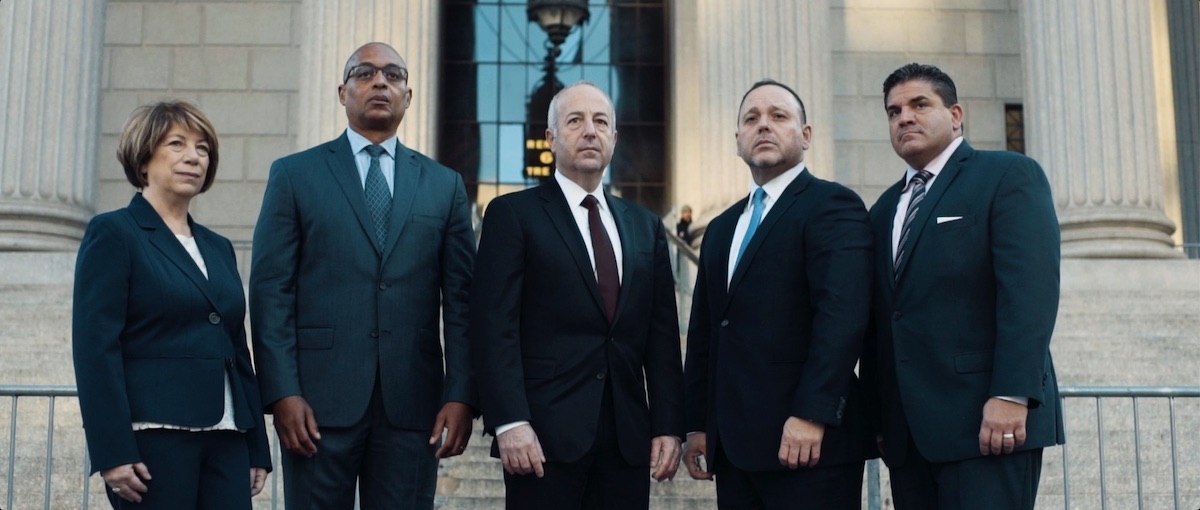 Most East Meadow Car Accidents Occur Because of Negligent Motorists
Car accidents occur for many reasons related to weather, traffic, and mechanical failures. Yet, even when those factors are in play, negligent motorists cause the most car accidents. Careless driving behavior that can lead to dangerous and fatal car accidents include:
Distracted Driving
Distracted driving is the leading cause of car accident crashes in New York. Any activity that diverts a person's attention away from driving falls under the umbrella of a driving distraction, but cell phones receive the most attention for their dangers. New York prohibits all drivers from using cell phones and other portable electronic devices unless they rely on hands-free technology to make calls.
Drivers must focus on the task at hand so they can react appropriately to other vehicles, road conditions, and road hazards. Cell phones, however, are not the only culprits that distract East Meadow drivers.
Some examples of other distractions include:
Eating and drinking
Putting on makeup and other personal grooming
Reaching on the floor
Tending to children in the backseat
Adjusting the radio or programming a GPS
Adjusting climate controls, mirrors, seats, or another vehicle feature
Watching an event outside the vehicle
Arguing or having heated discussions with passengers
Daydreaming
Speeding
The National Highway Transportation Safety Administration (NHTSA) estimates that speeding is a factor in close to 30 percent of all car accidents. Speeding includes going over the posted speed limit and traveling too fast for weather or traffic conditions. East Meadow drivers who are in a hurry because they are impatient or running late often choose to speed.
Drivers who speed are more likely to lose control of their car. They also have increased difficulty with quick and appropriate reactions to other vehicles or hazards on the road. Traveling at excessive speeds also increases the likelihood of serious or deadly injuries because it increases the force of an impact during a collision.
Drowsy Driving
Drivers who do not get the rest they need risk causing a car accident when they are sleepy or fatigued. Those who drive at odd hours or put in long days are especially likely to cause a car accident. Examples include truck drivers, employees who work the night shift, rideshare drivers, and others who regularly put in long hours or double shifts. Untreated sleep disorders, poor health conditions, and reactions to some prescription medications can also lead to driver fatigue.
Lack of proper rest impairs driver judgment, especially as it relates to time and distance. According to research by the Federal Motor Carrier Safety Administration (FMSCA), drivers who go 18 hours without sleep suffer from the same level of impairment as drivers who have consumed enough alcohol to register a 0.08 breath alcohol level.
Drunk/Drugged Driving
Negligent drivers who get behind the wheel after consuming alcohol or using drugs put others on the road at risk for accident and injury. Controlled substances affect each driver differently, so accurately judging one's own impairment is difficult. Research about the impact of drug use on driving is not as plentiful as the research about drinking and driving.
This is, in part, because it is easier to measure a driver's alcohol level than it is to measure the impact drugs have on them. In either case, drivers who are under the influence of controlled substances can cause rollovers, head-on collisions, rear-end crashes, and a wide range of other car accidents.
Injuries That Commonly Give Rise to East Meadow Car Accident Claims
Over the last decade, traffic accidents in East Meadow and throughout Nassau County have been on the rise, reaching an all-time high of more than 40,000 accidents in a recent year. According to the New York Department of Transportation, traffic crashes in the East Meadow area jumped more than 25 percent in one year. Unfortunately, these car accidents result in thousands of injuries each year and dozens of fatalities.
Not all of these accidents justify filing an East Meadow car accident lawsuit, especially if your mandatory New York personal injury protection (PIP) insurance covers your medical expenses and lost wages. Yet, serious injuries—especially those that lead to scars and permanent disabilities—often lead to East Meadow car accident claims, so car accident victims can recover the compensation they deserve.
Injuries that often lead to East Meadow car accident lawsuits include:
Head traumas, skull fractures, and traumatic brain injuries
Damage to the spinal column or spinal cord
Bone fractures, especially those that require reconstructive surgery
Internal organ damage
Dislocations
Amputations
Burns
If you are unsure whether your injuries warrant bringing an East Meadow car accident lawsuit, you should always consult with an attorney. One of the team members at Jacoby & Meyers, LLP could review your case and advise you on the best action for your circumstances.
Seeking Compensation for Damages After an East Meadow Car Accident
New York law permits car accident victims to seek compensation for damages related to the accident and their injuries in civil court. If you settle with the at-fault driver's insurance carrier or the court rules in your favor if you have to go to trial, you could receive compensation for a wide range of losses you incurred.
Examples of losses for which accident victims could receive compensation include:
Medical treatment costs including ambulance service, emergency room treatment, hospitalization, surgery, x-rays, scans, lab tests, follow-up care, prescriptions, and travel expenses to and from the doctor.
Estimated future medical expenses when car accident injuries require continued treatment or ongoing care.
Rehabilitation expenses including treatment with specialists such as physical therapists, occupational therapists, psychologists, or others who help accident victims during recovery.
Assistive device expenses for wheelchairs, prosthetic limbs, crutches, canes, walkers, etc.
Lost income resulting from time away from work as a result of car accident injuries.
Lost earning capacity when car accident injuries prevent someone from returning to their job or working in the future.
Physical pain and suffering.
Emotional pain and suffering.
Loss of consortium.
Diminished quality of life.
Scarring and disfigurement.
If you have lost a loved one due to fatal car accident injuries, you might be eligible to recover damages related to your loss. Eligible family members could receive some of the damages listed above and compensation for funeral costs and burial expenses. Your East Meadow car accident lawyer could answer specific questions related to filing a wrongful death suit after losing a family member in a car accident.
2 Common Defense Tactics in East Meadow Car Accident Claims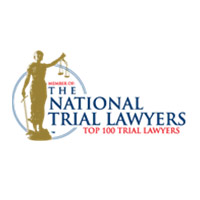 Any person or entity you name in a car accident claim may try to do what they can to avoid financial liability for losses related to the accident and your injuries. Some strategies the defense might use to deny or devalue your car accident claim include:
1.) Shift Blame
One common way insurance companies and their lawyers avoid paying out a claim is to dispute liability. In disputing their policyholder's fault, they attempt to shift the blame for the accident. In many cases, this means shifting the blame to the plaintiff. The defense will review all the facts of the accident and try to use anything they can to show you contributed to the accident.
2.) Downplay Injuries
The severity and nature of your injuries play a large role in determining the value of your car accident claim. As a general rule, those with more severe injuries have higher medical bills and miss more time from work, which increases the value of a claim. The other side may try to reduce financial liability by claiming your injuries are not as bad as you say, disputing the type and cost of medical care you need, and the amount of healing time you need before returning to your job. In other situations, the defense might try to claim you had preexisting conditions to downplay the impact of your car accident injuries.
3.) Early Settlement Offer
At some point during or after an insurance adjuster's investigation of a car accident, they know who is at-fault for the accident. When an insurance company knows their policyholder is at-fault for a car accident, they may still want to avoid paying out any claims or paying out high-dollar claims. They could attempt to reduce financial liability by making a quick settlement offer to accident victims.
These predatory offers serve to entice plaintiffs to take some money and sign away their right to file a lawsuit against the insurance company or the driver. However, early settlement offers are often low-ball offers that do not provide fair compensation for a victim's injuries. Depending on the circumstances, it can be best to consider these offers as starting points for negotiations. Let an attorney negotiate the best possible settlement for the circumstances.
The legal team at Jacoby & Meyers, LLP anticipates defense strategies for their clients' situations and fights against them.
East Meadow Car Accident FAQ
If you have recently sustained injuries in a car accident in East Meadow or Nassau County, you are likely coping with a wide range of emotions from anger to frustration to uncertainty. Fortunately, New York law provides a few pathways to recover damages depending on your circumstances.
You can get peace of mind by contacting our car accident lawyers and let them guide you through the claims process while you focus on healing. Until you have the opportunity to chat with an attorney, we provide some basic information with the answers to some frequently asked questions about car accidents in East Meadow.
Frequently Asked Questions
---
Injured in an East Meadow Car Accident? Contact Jacoby & Meyers, LLP Today
The car accident attorneys at Jacoby & Meyers, LLP understand the obstacles you face in the aftermath of a car accident injuries, and we can guide you through this difficult time. If you live in or near East Meadow, contact us today online or through a webchat, or dial (877) 565-2993 for a free case evaluation to discuss your car accident, your injuries, and the way they have affected your life.
---
East Meadow Office
90 Merrick Avenue, Suite 601
East Meadow, NY 11554
(877) 565-2993
Client Testimonial
Review: 5/5
★ ★ ★ ★ ★
"The team and Jocoby & Meyers are excellent. They make sure the client is well taken care of. They are great with communication and they take their time to make sure the client is satisfied. Will definitely recommend."
Review by: Danielle H.
Check out some of our other reviews.