Queens Pedestrian Accident Attorney
We have all heard the common refrain "pedestrians have the right of way." Unfortunately, some vehicles don't take the appropriate care when navigating the road or walkways. One mistake by a careless driver, or even a fellow pedestrian, may result in an accident that results in horrible injuries for the wronged pedestrian, changing his or her life forever.
Jacoby & Meyers, LLP, Gets Results
The Queens Pedestrian Accident lawyers at Jacoby & Meyers, LLP, have a track record of advocating for injured pedestrians in New York and securing appropriate recovery. While our list of wins for our clients is long, some notable successes include:
These cases are representative of past results achieved by the firm. While there is no guarantee of recovery, our attorneys will commit to bringing their experience and resources to your case. These resources enable us to visit the accident site, analyze documents related to the accident, interview witnesses, and uncover any evidence that shows the negligence of the parties that caused your injuries. Our team is committed to providing the personal attention necessary to understand your case, compile the relevant facts, and develop a strategy for securing compensation for your injuries.
Dealing With Serious Injuries
There is no one more unprotected from a collision with a vehicle than a pedestrian. Pedestrians have none of the protection of a vehicle, and they aren't even wearing protective gear normally worn by motorcyclists or bicyclists, like helmets. Accidents involving pedestrians are unfortunately common.
The Centers for Disease Control and Prevention (CDC) reported that in one year, nearly 6,000 pedestrians were killed in traffic crashes in the United States, and in 2015, almost 129,000 pedestrians were treated by emergency departments for non-fatal injuries. Pedestrians are 1.5 times more likely to be killed in a car crash than passenger vehicle occupants.
The injuries suffered by pedestrians involved in traffic accidents can be severe due to pedestrians' complete lack of protection. The following injuries are common for pedestrians involved in accidents:
Head injuries: Head injuries are a likely result of a pedestrian accident given that they have no head protection. Any fall to the ground is likely to include contact with the head. Impact to the head may require significant medical intervention.
Brain damage: Any hit to the head has the potential to cause a traumatic brain injury. These injuries disrupt the brain's normal functioning and could range from a concussion to brain damage.
Spinal injuries: The spinal cord contains bundles of nerves that allow the brain to communicate with the rest of the body. Any spinal cord damage presents a serious risk to the individual, ranging from numbness and muscle weakness to paralysis.
Neck and back injuries: Any injury to your neck or back is likely to disrupt your life, and such injuries are common in pedestrian accidents. Significant rehabilitation and physical therapy may be necessary for you to manage day-to-day functions following involvement in a pedestrian accident.
Chest contusions: A pedestrian is likely to experience chest impact either from the vehicle or impact with the ground. Chest contusions can lead to serious complications, such as pulmonary contusions, myocardial contusions, cracked ribs, or pneumothorax.
Broken bones and fractures: Contact between the pedestrian and the vehicle or the pedestrian and the road may result in a broken bone, especially if the arms are used to brace the fall. A broken bone is likely to limit your normal functioning until the break is healed. If the break is particularly bad, it may require surgery or significant rehabilitation.
Cuts, bruises, strains, and sprains: While these injuries may seem minor, they can significantly affect your way of life, impeding your range of motion or limiting your ability to complete everyday tasks.
Given the potential severity of the injuries, the injured pedestrian should anticipate serious medical treatment that could include emergency transportation, hospital stays, surgery, and long-term rehabilitative treatments. The injuries may also present lifelong limitations and continuous medical care or support.
Determining Fault
One important aspect of securing recovery is establishing that another party was at fault for your injuries. In some cases, this might be very straightforward—such as a drunk driver who runs a red light and strikes a pedestrian. In others, it might require more review and more complicated arguments. Several parties could bear liability for pedestrian injuries.
Negligent Drivers
If you were struck by a driver who was violating traffic laws or regulations or otherwise not driving up to the normal standard of care expected from drivers, that driver or his or her insurance company may be liable for your injuries.
There is no comprehensive list of actions that courts consider negligent, but some of the most common indicators include:
Speeding
Distracted driving, such as texting while driving
Driving under the influence of alcohol or a controlled substance
Non-compliance with traffic laws, such as running a red light or failing to heed a crosswalk
Failure to remain aware of one's surroundings
Jacoby & Meyers, LLP, will help gather the facts and evidence from your accident to establish negligence.
Other Pedestrians
When we think of pedestrian accidents, the most common culprit that comes to mind is the driver of a vehicle. In some circumstances, however, another pedestrian could bear some or all of the fault for an accident. For example, if a person is heedlessly running down the street and knocks a pedestrian into the street, causing injury, a court may hold the runner liable. If the individual is knocked into the street and then struck by a vehicle, you may need to determine how fault is apportioned between the runner and the driver. Our firm can help navigate these complicated scenarios.
Local Government
Pedestrians are very dependent on the work of local governments to protect their safety. Local governments are responsible for maintaining traffic signals, crosswalks, stop signs, and other indicators, all of which are meant to safely direct the flow of traffic and keep pedestrians safe. If a local government fails in its responsibilities to maintain these fixtures, it may make an accident more likely.
Seeking recovery from a governmental entity can be complicated and full of bureaucracy. Our history of handling pedestrian injury cases will allow us to navigate these complicated situations for you.
What Damages Can I Recover?
The team at Jacoby & Meyers, LLP, assisting with your case will work with you to understand your injuries and how they have affected your life. With this information, we can create a comprehensive plan to recover damages for the physical and financial injuries that you have suffered as a result of your accident.
Common damages recovered after a pedestrian injury accident include:
Medical expenses: The nature of your injuries will dictate the extent of your medical expenses, but they are likely to include bills from hospital stays, doctor visits, emergency transportation, and medications. There may also be less straightforward expenses, such as the estimated costs of future care, ongoing rehabilitation, or in-home assistance.
Loss of income: If you miss work because of your injuries, you are entitled to lost salary and wages. You can also recover for any time in the future that you anticipate missing work as a result of the accident. If your injuries limit your ability to perform job functions, hold certain positions, or work full-time, you should seek compensation for the loss of your future earning potential.
Damage to property: If you were carrying any property at the time of the accident that was damaged, such as a laptop or cell phone, you are entitled to repair or replacement of that property.
Pain and suffering and emotional distress: If the accident has caused you significant pain or emotional trauma, you may be able to recover for these less tangible damages.
Loss of enjoyment: If you are no longer able to perform activities you previously enjoyed due to your injuries, you may be able to receive compensation for this loss.
Punitive/exemplary damages: Punitive damages are not intended to compensate an individual for their injuries, but are instead meant to punish the defendant for egregious behavior. The New York standard for receiving these damages is very high.
While you may believe you have very clear-cut evidence of the injuries you suffered and the party's fault, those who are liable will likely try to avoid compensating you to the full extent. They may argue that you were at fault for the accident in its entirety or for a portion, reducing their obligation. They may contest the amount of damages you believe you are owed. You will want a pedestrian accident lawyer to fight on your behalf to outflank those defense tactics.
It is also common for at-fault parties to present a settlement offer that is far below what you deserve, hoping you are ready to put the matter behind you. Don't settle for less than you deserve. We will work with you to make sure you understand what you are owed based on the facts of the case and to develop a plan to secure recovery.
What Do I Do After the Accident?
If you are a pedestrian who has been injured, the most important thing to do is immediately seek medical attention. This is important for your own physical health and also to ensure that you can seek full recovery for your injuries. Following the steps outlined below will also help set your case up for success:
File a police report. The police will collect important details about the event, including the relevant details of the parties and vehicles involved as well as witness names and contact details. A police report will include any citations that were issued for violation of any laws or regulations, which will be important evidence for proving fault.
Collect information at the scene. Collect the insurance information for any other parties involved in the accident. If you are medically able, take pictures of any vehicles involved and the scene of the accident, including stoplights and crosswalks.
Don't speak freely. Be careful about what you communicate to any other party involved, including insurance companies. You should avoid accidentally making a statement that implies you may have been at fault for your accident.
Document everything. Any and all paperwork may help demonstrate fault or prove the extent of your damages. Keep medical bills, documentation of time off work, and any other paperwork that relates to the accident and its effect on your life.
Avoid signing documents. Be sure not to sign any document without closely analyzing its contents. Documents might try to sneak in waivers of your rights, such as your right to sue or collect certain damages.
The above list may seem overwhelming. The good news is that an experienced attorney can help you manage the above obligations while developing a complete strategy for your recovery.
Pedestrian Accident Injury Statistics in Queens, NY

Source: https://www.itsmr.org
Queens Pedestrian Accident FAQ: What to Do if You Are Hit by a Car
Pedestrian accidents are often catastrophic events that can result in debilitating injuries, enormous medical costs, or even death. And sadly, pedestrian accidents are not that uncommon. In 2019 alone, New York City saw a 9 percent increase in pedestrian fatalities, which resulted in 121 pedestrian deaths.
Unfortunately, because of New York City's crowded streets, the aftermath of a pedestrian accident in Queens is often chaotic, leaving many victims and their families unsure of what to do next and whom they can turn to for help.
At Jacoby & Meyers, LLP, we understand the stress and confusion that can follow a pedestrian accident, but we are here to tell you that you do not have to go through this ordeal alone. After representing countless pedestrian accident victims, we have prepared the below FAQs to answer some of the frequently asked questions that victims and their families have following an accident.
We also understand that as every pedestrian accident is unique, we may not address all the concerns that you have. We encourage you to call our law firm to get all the information you need regarding your individual case.
Jacoby & Meyers, LLP, Your Queens Pedestrian Accident Attorneys
Founded in 1972, Jacoby & Meyers, LLP was created with one goal: making top-quality legal representation available to anyone who needed it. Today, with offices in New York and New Jersey, we represent plaintiffs in a wide variety of personal injury claims. For 50 years, our legal staff and attorneys have provided straightforward and compassionate legal representation for our injured clients, with a promise of only charging a percentage of what we obtain on your behalf. We have obtained millions in settlements and jury verdicts for our clients. Call us today.
Queens Pedestrian Accident Frequently Asked Questions
1. A car hit me as I was walking in Queens. What do I need to do?
If you were hit by a car in Queens while you were walking, you need to do a few specific things right away.
These steps can not only serve to protect your health and safety but your legal rights.
Call 911: Before you take any further actions, you need to make sure to call the police. They will investigate the accident, get you immediate medical assistance, and create a police report detailing the crash.
Contact information: Get the contact information from all the drivers who were involved in the accident. In addition, write down their insurance information, their address, and driver's license number.
Witness information: If there were witnesses present at the scene of the crash, get their names and numbers. Their insight into the accident can provide you with beneficial evidence if you decide to pursue a claim.
Preserve evidence: If it is safe for you to move around, take as many photos or videos of the scene as you can. Include pictures of your visible injuries, the clothing that you were wearing, the cars involved in your crash, the weather at the time of the collision, and any road hazards or traffic signs near the accident scene.
Call an attorney: Contacting an experienced Queens pedestrian accident attorney as soon as possible can help you get going in your fight to protect your rights. An attorney can start gathering evidence and figuring out which parties might be responsible for your injuries.
2. Do I need to see a doctor if I do not think I was injured after a Queens pedestrian accident?
Yes. Even if you think your injuries are minor, you need to seek medical care right away. A medical professional can ensure that you have no hidden injuries, while also providing you with any treatment you need. Additionally, a doctor will create a medical report detailing your injuries following your accident, which can be extremely beneficial for your claim, especially if the other side or an insurance company tries to argue that subsequent events caused your injuries.
3. Should I talk to the driver's insurance company following my Queens pedestrian accident?
It would be best if you did not say anything to the driver's insurance company. Many people fail to understand that the insurance company is a business that wants to make money. They achieve this goal by paying out less than they should or denying claims altogether. They will often use tactics to try to get you to say something that can hurt your case or be used against you.
Do not fall for their traps. Instead, contact an attorney and let the insurance company know that you have retained a lawyer. Your attorney can take over all communications with the insurance company and make sure that you do not say something that will negatively affect your claim.
4. Should I accept the first settlement offer I receive for my Queens pedestrian accident?
If you receive a settlement offer, it is in your best interest to discuss it with an attorney. What you may think is a reasonable offer can end up being far less than your expenses and what your attorney believes you deserve. And unfortunately, once you accept any offer, you will not have another opportunity to ask for more. Before you accept, contact an attorney and seek an expert opinion on whether the settlement offer is fair and reasonable. An attorney can go over all the relevant factors and expenses with you and help you decide if this is a reasonable offer. If it is not, they can negotiate on your behalf for more compensation.
5. What are some of the common causes of pedestrian accidents in Queens?
Pedestrian accidents can happen for numerous reasons.
Driver negligence is often involved, and can include these scenarios:
Not paying attention: Driver inattention is a significant factor in pedestrian collisions. In fact, a driver not paying attention is cited in nearly 36 percent of accidents that result in a pedestrian's death or serious injury in New York. Drivers who engage in distracting activities such as texting and driving, eating, or applying makeup while driving in a dense environment like Queens can cause devastating pedestrian crashes.
Failing to yield: The NYC Department of Transportation indicates that 27 percent of pedestrian accidents result from drivers failing to yield. This means that a driver did not yield to a pedestrian crossing the street and ended up hitting them.
Unsafe speeds: Speeding is quite common, yet, on overcrowded roadways, it should come as no surprise that serious pedestrian crashes can happen as a result.
6. In Queens, do drivers have responsibilities towards pedestrians?
Yes, motor vehicle drivers have a duty of care when operating their vehicles near pedestrians. Meaning that, by law, they must drive safely and carefully, come to a full stop at crosswalks and yield the right of way to pedestrians. In certain places, such as school zones, motorists must look out for children trying to cross the street.
7. Are Queens pedestrian accidents treated like other motor vehicle accidents?
Pedestrian accidents are often deadly or result in extreme injuries and significant damages. As a consequence, victims of these accidents often require more substantial financial compensation for their injuries than victims of other motor vehicle accidents.
Injured pedestrians are covered under New York's no-fault law if they have auto insurance. This law states that regardless of fault, someone injured in an accident can receive up to $50,000 for medical bills, prescription drugs, diagnostic testing, and physical therapy from the driver's auto insurance company following an accident. In certain situations, the victim may recover additional compensation for pain and suffering and other intangible damages through a bodily injury claim, but the victim must prove that the other party was at fault.
8. If I want to sue after a pedestrian accident in Queens, what must I prove?
If you are injured in a pedestrian accident in Queens, you may step outside the no-fault system and file a lawsuit for your damages if you can prove:
Your basic economic loss was more than $50,000; or
You have one of the following qualifying and serious injuries: fracture; disfigurement; dismemberment; loss of a fetus; the permanent loss of use of a bodily organ, member, function or system; significant restriction of the use of a bodily function or system; or a nonpermanent injury or impairment that prevents you from substantially performing acts that make up your normal activities for at least 90 days during the 180-day period immediately following your accident.
As you can see, pursuing a lawsuit following a pedestrian accident is rather complicated and requires a detailed analysis of New York's laws. Contacting a lawyer as soon as possible can help you figure out if you have a strong case and are eligible to pursue a lawsuit.
9. Whom can I sue for my injuries in a Queens pedestrian accident?
If your pedestrian accident resulted in serious injuries due to another person's negligence, you may be eligible to file a Queens pedestrian accident lawsuit against this at-fault party. This may mean suing the motorist because they caused the accident due to impaired or distracted driving or failure to yield. In some accidents, it may also include a property owner who failed to maintain their premises, which led to the accident. Whatever the case, discussing your accident with an experienced Queens pedestrian accident attorney can help you figure out precisely who the at-fault parties may be and whether you have a viable claim against them.
10. How much time do I have to file a claim after a Queens pedestrian accident?
If you were harmed in a pedestrian accident in Queens, the statute of limitations for filing a lawsuit is three years from the accident's date. If you do not pursue legal action within that time period, you cannot pursue compensation. It is also important to note that this period can be shortened or extended depending on the particular facts of the case. That is why it is essential to talk to an attorney as soon as you can. An attorney can not only figure out if you have a viable claim, but they can also let you know how much time you have to file a case.
11. Why do I need the legal offices of Jacoby & Meyers, LLP, helping me after a Queens pedestrian accident?
Following a pedestrian accident, you are already dealing with enough. You should not have to worry about legal proceedings on top of everything else. And if you secure the help of the legal team at Jacoby & Meyers, LLP, you will not have to.
We can take care of the legal proceedings while you focus on what matters most; your recovery. Our attorneys understand how the system works. With our experience handling serious pedestrian injuries in Queens, we know what we have to do to go after the fair compensation you deserve.
If you choose to retain us to fight on your behalf, you can expect that we will do the following:
Gather evidence: We can get to work right away gathering evidence that can help your claim. We can interview relevant witnesses, gather important reports, and go after all the at-fault parties involved.
Negotiate: We know the insurance company will offer you less compensation than you deserve. But we also understand their tactics, and because we have your best interests in mind, we can go after a settlement that is fair to you and your needs.
Discuss your options: There are many details involved in a pedestrian accident claim, and we know how overwhelming this process can be. We want to make sure you feel confident throughout, so we make it a point to discuss all of your options, provide you with all the information you need, answer all of your questions, and help you decide on the best plan for your case.
If you were injured in a pedestrian accident in Queens, do not wait any longer—contact Jacoby & Meyers, LLP, today.
---
Contact Jacoby & Meyers, LLP, for Help With Your Pedestrian Accident Bills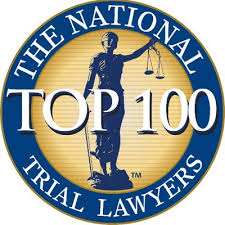 Jacoby & Meyers, LLP, is a full-service law firm that is focused on working with you to ease the stresses that accompany a pedestrian accident. Our team will analyze your case and compile evidence of the other party's wrongdoing, all to help you recover damages to compensate you for your financial and medical injuries.
We are committed to providing affordable legal representation for all injured parties. Our Queens personal injury clients do not pay any attorney's fees unless and until we successfully settle your case or win a verdict in your favor at trial. Contact us today at (877)-565-2993 or on our website for a free case evaluation.
Testimonial
His firm was very understanding and attentive to my needs throughout the process. I highly recommend them. Thank You!!