Newark Personal Injury Attorney
If you or a family member were injured by a negligent person, business, or organization in Newark, contact a Newark personal injury lawyers to protect your interests.
If someone seriously injured you, it was probably an accident, but that doesn't matter when you're in pain. No matter how it happened, if your injuries were preventable you should hold the responsible parties accountable for their actions. In Newark, accidental injuries occur when you least expect them. They occur in situations you encounter every day and at times and places you expect to be reasonably safe. People often sustain injuries while driving to work, during an evening of dining and dancing, or while simply strolling through their neighborhood.
When you're seriously injured, it may change who you are. You must put your life on hold while you adapt to a new normal that revolves around treatment and recovery. After emergency treatment and a hospital stay, you must endure rigorous follow-up care. High-dollar medical, surgical, and rehabilitation costs become an inevitable fact of everyday life. It's even worse when your injuries are serious or catastrophic.
The tragic aspect of many personal injuries is that they're usually the result of someone's negligence, and they're often preventable. If the person who caused your injuries had exercised more caution or acted less recklessly, you likely would never have been injured in the first place.
That's where Jacoby & Meyers, LLP, can help.
We Hold Negligent Parties Accountable for Their Actions
At Jacoby & Meyers, LLP, we believe that negligent people should pay for the damages that they cause. We've always understood that the best way to make that happen was to make quality legal representation available to everyone. Since 1972, our personal injury lawyers have provided compassionate legal services that produced quality results. We've helped our injured clients recover millions of dollars in damages caused by individuals, businesses, organizations, and corporate entities.
We've also understood that it was important to know our clients and their families. This has allowed our firm to understand all the ways an injury has affected the lifestyles and futures of our injured clients.
Our firm handles personal injury cases only. Our focused effort has allowed our attorneys to gain a comprehensive understanding of the relevant statutes and legal issues involved in each of our client's cases. We've assessed accident circumstances and determined all potentially negligent persons or entities. Our legal team's expertise has enabled us to pursue each case diligently to produce the best outcomes for our clients.
Our Firm's Results
At Jacoby & Meyers, LLP, our personal injury attorneys have always worked hard to deliver serious results for our injured clients. We've resolved cases by fighting for the solution that's best for our clients and their personal circumstances. When negotiation was an option, we've worked with defense attorneys and insurers to produce the best settlement for our clients. We have resolved cases through mediation and other Alternative Dispute Resolution processes. When litigation was the only solution, we've presented our clients' evidence before a judge and jury.
As each injury case is unique, our firm can't promise a specific settlement outcome. We believe that our case results demonstrate our dedication to producing the best results for injured clients and their families.
$8.3 million, medical malpractice settlement: While delivering a baby, a physician failed to perform our client's C-section in time. The baby developed cerebral palsy because the physician allowed him to remain in a stool-contaminated uterus for too long.
$5.7 million, bus accident wrongful death jury verdict: Our client's child, an 8-year old girl, sustained fatal injuries when a runaway Brooklyn school bus struck her. The bus barely avoided striking the injured girl's brother.
$5 million, truck accident settlement: Our client was injured in a multi-vehicle accident while driving his truck. He sustained severe leg, intestine, lung, pelvis, sacrum, and rib injuries. During the negligence portion of the bifurcated trial, the jury found a single defendant liable for the accident. We settled our client's case during the damage portion of the trial. The defendant's insurer paid his $1 million policy limit. His excess carrier contributed $4 million.
$4.2 million, premises liability settlement: Our client's 2-year old sustained serious burns when an unstable and unsecured stove overturned. The child sustained burns from boiling water and flames.
"I had an amazing experience with Jacoby & Meyers, LLP. I would highly recommend them for anyone needing a law firm." -Paul T.
★★★★★
Types of Personal Injury Cases That Our Law Firm Handles
Negligent people and entities cause injuries in public spaces, in entertainment venues, on public transportation, and in a variety of other places throughout New Jersey. The New Jersey Department of Transportation documented auto accidents in one year, in which 61,043 drivers and passengers sustained injuries. A 10-year workplace injury history compiled by the New Jersey Department of Health documented an average of 3,000 workplace-related hospitalizations each year. The most frequent occurrences involved falls, burns, and asbestos-related cancers.
Someone's negligent act can injure you at home, on the job, or any place you go. Our attorneys understand this, so we've developed the individual and collaborative skillset to handle injury cases in multiple practice areas.
Bicyclist accidents
Dog bites
Defective products
Uber accidents
Premises accidents
Slip, trip, and fall accidents
Negligent People Cause Many Types of Personal Injuries
Our personal injury lawyers have worked with clients as they've recovered from a variety of serious and catastrophic injuries. Falls cause serious fractures, spine and brain injuries, and soft tissue damage. Fires cause fourth and fifth-degree burns that damage skin layers, muscle, and bone. Large trucks strike cars with such a forceful impact that they severely damage passengers' spines and brains, and sometimes cause fatal injuries. Industrial machines in the workplace wield a force that can amputate a hand, arm, or finger in a single blow.
Injuries vary significantly, depending on the type of accident
Compound and comminuted fractures
Spinal cord trauma and paralysis
Severe sprains and strains
Serious lacerations and dog bites
Limb, hand, and digit amputations
Back and neck injuries
Dislocated and herniated discs
Traumatic brain injury
Anoxic brain damage
Multiple limb and digit fractures
Skull and facial fractures
Severe fire and chemical burns
Traumatic amputations
Internal organ injuries
Wrongful death
Who Is at Fault When an Injury Occurs?
Depending on the accident cause, location, and circumstances, more than one person often shares responsibility for an injured person's damages. Early in the life of a case, we've approached it with the idea of uncovering all of the responsible parties who caused or contributed to the accident.
Vehicle accidents: Drivers have a duty to operate their vehicles so that they don't cause accidents or injuries. The owner must provide insurance to cover the damages that his vehicle causes. Owners are often liable if they negligently entrust a vehicle to a driver with a known history of driving problems. If a vehicle defect caused or contributed to an accident, the manufacturer shares a portion of the responsibility for damages. The same is true for a problem involving improper or inadequate maintenance.
Truck accidents: A truck driver is responsible for his own negligence. If he or she is using the vehicle in accordance with his duties as an employee, then their employer also shares liability. Employers are also responsible if they knew a driver had a bad driving history and allowed them to drive anyway. If a truck caused an accident due to a manufacturing or maintenance defect, the manufacturer or maintenance contractor is also liable.
Workplace accidents: When an accident occurs in a factory or other industrial work area, it often involves chemical exposures, premises defects, or poorly designed or manufactured machinery or equipment. An employer is only responsible for paying an employee's benefits through a worker's compensation insurance carrier. A chemical or equipment manufacturer or a subcontractor often share responsibility.
Construction accidents: The General Contractor (GC) or Construction Manager (CM) usually has a duty to supervise a construction site. It's the GC or CM's job to maintain a safe environment and prevent injuries due to equipment accidents, wall collapses, trench cave-ins, and contractor negligence. As construction sites often employ multiple contractors and subcontractors to do the actual work, a GC or CM usually assigns or transfers liability via contracts or agreements.
Architects and engineers: Architects and engineers design and plan construction projects. They also designate construction materials and methods. They are responsible for design and planning defects that cause injuries.
Premises incidents: Depending on the accident, property owners, as well as their tenants, managers, pool maintenance contractors, security staff, and employees are all responsible for premises injuries.
What Damages Does an Injured Person Recover?
In New Jersey, a personal injury settlement is based on compensatory damages, general damages, and, occasionally, punitive damages.
Compensatory Damages
Compensatory damages include the actual financial losses that injured individuals incur while treating their injuries and recovering from their disabilities. Compensatory damages are relatively easy to calculate, as they're based on out-of-pocket costs. If an injured person's treatment is ongoing, an economic expert can project future expenses to include in the settlement. Compensatory damages often include:
Current and future wage losses
Current and future medical expenses
Pharmaceutical costs
Prosthetics and mobility devices
Physical and psychological therapy
Scar revision surgery
Rehabilitation services
Transportation costs
Household services
Funeral expenses
General Damages
General damages reimburse an injured person for their emotional and psychological injuries. They are often a highly negotiated element of a settlement. Evaluating general damages requires that attorneys and courts assess a dollar value based on an injured person's subjective concerns. General damages often include:
Pain and suffering
Anxiety and distress
Losses to spousal and family relationships
Inability to perform usual duties
Loss of bodily functions
Scarring and disfigurement
Permanent disabilities
Reduced life expectancy
Punitive Damages
Courts award punitive damages to punish a defendant for exceptionally bad behavior. In New Jersey, a plaintiff sometimes receives punitive damages if he or she can show clear and convincing evidence that a defendant acted out of malice and with a wanton and willful disregard of persons who foreseeably might be harmed.
How Do Negligent Parties Defend Themselves?
Each person or entity involved in defending a liability case often has their own unique strategies and separate motivations. The drive to avoid paying for personal injury damages usually begins with responsible parties and continues with their insurers and defense attorneys. Insureds sometimes report claims in a way that makes them appear not at fault. It sometimes helps them avoid or delay the increased premiums and policy non-renewals that often follow a paid liability claim. An insurer or self-insured corporation won't necessarily negotiate fairly even when liability is clear. They save claim dollars by paying as little as possible.
Commercial entities often won't report a product or premises liability claim until the injured person files a lawsuit. It helps them avoid the diminished reputation and lost profits a defective product or premises allegation often causes. Postponing a claim report is often a workable defense strategy. A delayed response sometimes forces an injured person to doubt their claim's validity. When an injured person doesn't receive a response to an initial inquiry, sometimes they simply walk away.
Insurance companies often use litigation as a negotiation tool. They realize that some law firms don't have the resources to try a case to its ultimate conclusion. They also understand that some injured people would rather settle for less to avoid trial preparation costs that might eat away their settlement. Insurance company attorneys often respond to a plaintiff's lawsuit by pleading traditional defenses with the idea of winning on liability or damage issues.
No negligence: If defendants prove that they did nothing wrong, they pay nothing.
Premises liability: Property owners have several defenses to liability. If they prove an injured plaintiff was trespassing, they have minimal duty to prevent an injury. Property owners also rely on notice defenses: notice of an adverse condition or defect, lack of discoverability in the absence of notice, and other defenses.
No defect: If a plaintiff fails to prove that a product defect or maintenance failure caused an accident, the defendants don't owe the plaintiff's damages.
Contractual: General contractors, property owners, and other commercial defendants often avoid liability by including hold-harmless agreements, duty-to-defend agreements, and indemnification clauses in written contracts or subcontracts.
Damages: Defendants often try to reduce judgments by contesting some or all of the claimed injuries.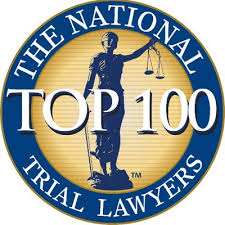 At Jacoby & Meyers, LLP, our personal injury attorneys don't appreciate unfair or unrealistic defense strategies, but we know how to defeat them. Our attorneys are experienced negotiators and litigators, and our firm has the resources to support them. Long before we've sat down at the negotiation table or entered a courtroom, we've investigated our clients' cases, evaluated the evidence, and planned our legal presentations. We produce the best possible outcomes for our clients because we're always prepared.
Reach out to Our Newark Personal Injury Lawyers
If you or a family member were injured by a negligent person, business, or organization in Newark, you need a legal representative to protect your interests. Contact Jacoby & Meyers, LLP, and let us determine if we can help you. Call us at (973) 643-2707, or complete our online contact form.
Newark Office
50 Park Place, Suite 1101
Newark, NJ 07102
973-643-2707
Client Testimonials
Review: 5/5
★ ★ ★ ★ ★
"The case managers are one of the most helpful individuals in the office, the attorneys are great in explaining my case and the process of the legal system. I felt secure in my choice of selecting Jacoby & Meyers for my legal representation and I'm thankful for their hard work. Preparation is key, and I'm glad my team of legal representation had my back when I needed them most. I hope this review steers you readers into the right direction in selecting Jacoby & Meyers as your legal team as I did for my case. Greta was one of the individuals who made me feel secure in addressing all of my concerns. Thank you Jacoby & Meyers for your representation and your time."
Review by: Roberto M.
Check out some of our other reviews.