Newark Nursing Home Attorney
If you suspect your loved one has suffered abuse in a Newark nursing home, make your loved one's health and safety your top priority. Contact an experienced Newark Nursing Home lawyer at Jacoby & Meyers, LLP, as soon as you can. Our Newark nursing home abuse lawyers regularly fight for the rights of injured victims to seek the compensation they are entitled to. When appropriate, an attorney may help you file a claim for damages.
The decision to place a loved one in a nursing home is always difficult. Oftentimes, as elderly individuals age, they require a level of care that family members are unable to provide. When choosing a nursing home facility, you should be able to rest assured that your loved one's health and wellbeing will be a priority for caregivers.
While we have all heard horror stories about nursing homes, it is important to understand that many facilities provide residents with a safe environment and excellent care. However, there is a high risk of abuse, neglect, and exploitation among elderly individuals residing in assisted living facilities. When choosing a facility, it is critically important to properly vet and research nursing homes you are considering for your loved one.
"I had an amazing experience with Jacoby & Meyers, LLP. I would highly recommend them for anyone needing a law firm." -Paul T.
★★★★★
Unfortunately, signs of abuse can be difficult to detect. And, although some instances of nursing home neglect may be unavoidable, thorough investigation of facilities can increase the likelihood that your loved one will be well cared for. Our team of experienced Newark Nursing Home lawyers regularly fights to maximize our client's recovery. We have represented many nursing home abuse and neglect victims over the years, we can offer the representation both you and your loved one deserve.
Types of Abuse
Elderly family members who are unable to independently care for themselves are vulnerable to many types of abuse and neglect. In fact, caretakers abuse as many as five million elderly loved ones each year.
Abuse and neglect may include:
Withholding food and water
Failure to give proper medication
Lack of bathroom help
Improper cleaning of the person or the facility
Unsanitary living conditions
Inadequate daily care
Ignoring individual needs or requests
Keeping individuals in isolation
Verbal abuse
Failure to prevent abuse from other nursing home residents
Sexual abuse
Financial exploitation
Deciding to place your loved one in a facility is a difficult decision in and of itself. Choosing a facility you can trust to provide adequate care is an equally difficult decision. Properly researching and selecting a facility can be a time consuming process, and ultimately, you may never be certain you made the right decision.
If you suspect your loved one is suffering abuse or neglect, to ensure their rights are protected, speak with our Newark nursing home negligence attorneys. Victims of abuse have a high likelihood of enduring continuous or additional abuse. After discovering signs of suspected abuse, you must take immediate action to protect your loved one's health, safety, and wellbeing.
Signs of Abuse
More than horror stories of the United States population is over 65 years of age. As the elderly population continues to grow faster than any other age group, large numbers of seniors will be living in nursing home care facilities. The increased number of individuals requiring care may lead to inadequate staffing of facilities. When understaffing interferes with caregivers' ability to properly perform their job duties, residents may become victims of abuse and neglect. Although nursing home abuse and neglect can be difficult to detect, common warning signs may indicate your loved one is a victim.
In general, a sudden change in a loved one's behavior or personality is commonly reported among victims of abuse and neglect. However, be aware, many other signs indicate that you need to take action to protect your loved one's health and safety—and that is something our Newark nursing home lawyers help our clients with.
Physical Abuse
Signs of physical abuse are often the most obvious and easy to detect. On the other hand, nursing home staff may quickly dismiss signs of physical abuse assuring families the injuries are a natural consequence of physical limitations associated with aging.
Despite the explanation provided by facility staff, do not overlook:
Sudden bruising or welts.
Lack of access to prescribed medications.
Broken bones.
Broken eyeglasses.
Bruising around the wrists, indicating the use of physical restraints.
If your loved one is suffering abuse from a specific caregiver, that person might try to prevent you from spending time with your loved one alone. To ensure the victim does not accuse them of neglect, abusive staff may always find a reason to be around when you visit. When an abuser is present, victims are reluctant to inform others of instances of abuse or neglect.
Emotional Abuse
Emotional abuse is often more challenging to detect, and it can cause victims to endure significant pain and suffering. Emotional abuse often goes on for extended periods of time before anyone realizes the abuse is occurring.
Sudden and unusual behaviors and signs of dementia are frequently indications of emotional abuse. Elderly victims of emotional abuse may avoid making eye contact or constantly rock back and forth in discomfort. If possible, you should spend some time with your loved one while their caregiver is present. Abused residents oftentimes react strangely when their abuser is nearby. Pay close attention to how the caregiver acts when they know you are watching. If they provide inadequate care in your presence, they probably behave more negligently when they aren't being observed.
Sexual Abuse
Unfortunately, sexual abuse in nursing homes is not uncommon. Residents may be sexually abused by caregivers or their fellow residents.
You may have more difficulty identifying signs of sexual abuse, but some common indications include:
Stained or torn underwear
Vaginal or anal bleeding
Unexplained sexually transmitted diseases
Bruising near and around genitals
Caregiver Neglect
Caregiver neglect may occur when a facility fails to run a sufficient background check on newly hired employees, especially when individuals are unqualified or have a history of poor job performance. Caregiver neglect also frequently occurs when a facility is understaffed or overwhelmed. Amid the public health crisis caused by the COVID-19 pandemic, nursing homes may provide inadequate care by failing to protect residents from contracting the virus.
Unfortunately, a lack of proper preventative measures has horror stories among New Jersey nursing home residents.
Signs of caregiver neglect may include:
Unexpected illness
Abandonment of a resident in public
Unsafe living conditions
Insufficient bathing and grooming
Sleeping in soiled sheets
Bedsores
Unusual weight loss or dehydration
Financial Abuse
Caregivers and other nursing home workers may engage in financial exploitation of vulnerable residents. Taking advantage of an elderly individual's cognitive decline for financial gain is truly disheartening behavior. Caregivers may coerce your loved one into giving them money or they may steal it without them ever knowing.
Some common signs of financial exploitation include:
Sudden drop in bank account balances
Unexplained withdrawals
Missing cash or credit cards
Changes in legal documents, including a will and power of attorney
Adding co-owners to bank accounts and credit cards
Suspicious purchases
Because some elderly people are easily confused, financial abuse has the potential to go on unnoticed for years. Extensive financial exploitation can cause serious financial harm to your loved one, as well as their heirs. If the abuser depletes financial accounts, residents may be unable to obtain the medical care and services they need. Medicaid and health insurance do not always fully cover costs and expenses; therefore, reserving funds for medical care is critical for aging individuals. You owe it to your loved one to contact a nursing home abuse and neglect lawyer in Newark when you first suspect wrongdoing.
Five Steps to Take When You Suspect Abuse
Of course, most nursing homes and elderly care facilities provide adequate care for their residents. However, because neglect and abuse in nursing home facilities are becoming increasingly prevalent, you must diligently watch for signs of potential abuse.
After discovering any indication of abuse or neglect, consider following these steps:
Stay calm. We know this might not be easy. You care deeply for your loved one and naturally it pains you to see them suffer. Be sure not to lose your temper and lash out because your behavior may only make matters worse.
Speak to your loved one privately. If you suspect any abuse or neglect, ask your loved one. It is important to conduct this conversation privately so that your loved one feels safe and answers honestly. If the abusive caregiver is present, your loved one may feel intimidated and reluctant to report instances of abuse.
Alert the facility's management. This might sound counterintuitive but, if you suspect caregiver abuse, facility administrators might, too. Typically, facilities may only have a few abusive caregivers among otherwise caring staff. In that case, informing management may prompt them to take swift action to end abuse. However, if they dismiss your concerns or fail to take reasonable steps, then it's time to seek help elsewhere.
Keep notes. Most elder care facilities will not prevent you from taking pictures and keeping notes regarding your interactions with staff. Keeping notes and taking pictures can serve as valuable evidence to support claims of abuse. Your notes may be instrumental in holding negligent caregivers accountable for causing your loved one's suffering.
Call the police. If you see obvious evidence of abuse or you suspect your loved one is in imminent danger of harm, call the police. There is no reason to delay. Reporting abusive conduct and involving the police will help to create a record of conduct. A police report may help support claims of improper care against the facility or a caregiver.
Your last step is to contact an experienced nursing home neglect attorney at Jacoby & Meyers, LLP, as soon as possible. If your loved one is being abused or neglected, they deserve protection and may be entitled to seek compensation for damages they have endured. Reporting the abuse is important, but the facility or caregiver may never provide adequate care unless they are held accountable.
Most importantly, you must protect your loved one's health and well being during this challenging time. Do not delay speaking with a lawyer. Our attorneys help guide victims and their families through the complexities of the personal injury claims process. In addition, family members who were harmed by abuses suffered by their loved ones may be entitled to seek compensation.
Damages to Seek
New Jersey law entitles victims of nursing home abuse and neglect to compensation for injuries and suffering caused by negligent caregivers. Victims may be able to recover compensation for:
Pain and suffering
Emotional distress
Prescription medication costs
Therapy and counseling
Physical therapy
Medical expenses
Depending on the injuries your loved one suffered, they may require extensive rehabilitation to recover. Elderly individuals with declining health may never recover completely. For this reason, alone, you should reach out to our trusted nursing home abuse lawyers in Newark as soon as you suspect foul play. Quickly starting the process and ensuring your loved one's safety will increase the chances of a full recovery.
Nursing Home Settlements
When you report suspected abuse to the nursing home facility management, their procedure likely requires notifying their insurance carrier. That insurance company may reach out to you and offer you a settlement. Always use caution when reviewing a settlement offer and if you can, speak with us before signing a settlement agreement.
Depending on the severity of your loved one's injuries, they may face extended hospital stays and medical procedures. As always, medical procedures and treatments have significant costs. To ensure your loved ones are not responsible for medical expenses out-of-pocket, you must ensure you receive a fair settlement.
Be aware that more often than not, an initial settlement offer from an insurance company is a low ball offer that does not represent the full value of the claim. Insurance companies hope to entice victims with quick cash to avoid paying the compensation victims deserve. Most initial settlement offers will not provide sufficient funds to completely cover future medical expenses. However, after accepting a settlement offer, victims are typically required to waive their right to seek further compensation.
Our team of experienced lawyers regularly fights to maximize our client's recovery. As we have represented many nursing home abuse and neglect victims over the years, we can offer the representation both you and your loved one deserve.
When appropriate, our team can help to accurately estimate a victim's future medical needs. We may also engage in negotiations with insurance company representatives on our client's behalf. Our goal is to maximize the compensation our clients recover, so they are not financially burdened by another's negligent behavior.
Contact Our Newark Nursing Home Abuse Lawyers Today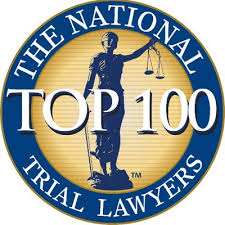 In New Jersey, the statute of limitations restricts the time within which victims may file a personal injury claim. If the time period expires, you may lose the right to bring any future claims against the caregiver or facility. Do not delay.
Contact Jacoby & Meyers, LLP today, begin a live chat with one of our representatives, or call (973) 643-2707 for a free consultation and case evaluation.
Newark Office
50 Park Place, Suite 1101
Newark, NJ 07102
973-643-2707
Client Testimonials
Review: 5/5
★ ★ ★ ★ ★
"The case managers are one of the most helpful individuals in the office, the attorneys are great in explaining my case and the process of the legal system. I felt secure in my choice of selecting Jacoby & Meyers for my legal representation and I'm thankful for their hard work. Preparation is key, and I'm glad my team of legal representation had my back when I needed them most. I hope this review steers you readers into the right direction in selecting Jacoby & Meyers as your legal team as I did for my case. Greta was one of the individuals who made me feel secure in addressing all of my concerns. Thank you Jacoby & Meyers for your representation and your time."
Review by: Roberto M.
Check out some of our other reviews.