Newark Nursing Home Attorney
If you suspect your loved one has suffered abuse in a Newark nursing home, make your loved one's health and safety your top priority. Contact an experienced Newark Nursing Home lawyer at Jacoby & Meyers, LLP, as soon as you can. Our Newark nursing home abuse lawyers regularly fight for the rights of injured victims to seek the compensation they are entitled to. When appropriate, an attorney may help you file a claim for damages.
The decision to place a loved one in a nursing home is always difficult. Oftentimes, as elderly individuals age, they require a level of care that family members are unable to provide. When choosing a nursing home facility, you should be able to rest assured that your loved one's health and wellbeing will be a priority for caregivers.
While we have all heard horror stories about nursing homes, it is important to understand that many facilities provide residents with a safe environment and excellent care. However, there is a high risk of abuse, neglect, and exploitation among elderly individuals residing in assisted living facilities. When choosing a facility, it is critically important to properly vet and research nursing homes you are considering for your loved one.
"I had an amazing experience with Jacoby & Meyers, LLP. I would highly recommend them for anyone needing a law firm." -Paul T.
★★★★★
Unfortunately, signs of abuse can be difficult to detect. And, although some instances of nursing home neglect may be unavoidable, thorough investigation of facilities can increase the likelihood that your loved one will be well cared for. Our team of experienced Newark Nursing Home lawyers regularly fights to maximize our client's recovery. We have represented many nursing home abuse and neglect victims over the years, we can offer the representation both you and your loved one deserve.
Types of Abuse
Elderly family members who are unable to independently care for themselves are vulnerable to many types of abuse and neglect. In fact, caretakers abuse as many as five million elderly loved ones each year.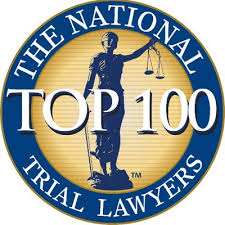 Abuse and neglect may include:
Withholding food and water
Failure to give proper medication
Lack of bathroom help
Improper cleaning of the person or the facility
Unsanitary living conditions
Inadequate daily care
Ignoring individual needs or requests
Keeping individuals in isolation
Verbal abuse
Failure to prevent abuse from other nursing home residents
Sexual abuse
Financial exploitation
Deciding to place your loved one in a facility is a difficult decision in and of itself. Choosing a facility you can trust to provide adequate care is an equally difficult decision. Properly researching and selecting a facility can be a time consuming process, and ultimately, you may never be certain you made the right decision.
If you suspect your loved one is suffering abuse or neglect, to ensure their rights are protected, speak with our Newark nursing home negligence attorneys. Victims of abuse have a high likelihood of enduring continuous or additional abuse. After discovering signs of suspected abuse, you must take immediate action to protect your loved one's health, safety, and wellbeing.
Signs of Abuse
More than horror stories of the United States population is over 65 years of age. As the elderly population continues to grow faster than any other age group, large numbers of seniors will be living in nursing home care facilities. The increased number of individuals requiring care may lead to inadequate staffing of facilities. When understaffing interferes with caregivers' ability to properly perform their job duties, residents may become victims of abuse and neglect. Although nursing home abuse and neglect can be difficult to detect, common warning signs may indicate your loved one is a victim.
In general, a sudden change in a loved one's behavior or personality is commonly reported among victims of abuse and neglect. However, be aware, many other signs indicate that you need to take action to protect your loved one's health and safety—and that is something our Newark nursing home lawyers help our clients with.
Physical Abuse
Signs of physical abuse are often the most obvious and easy to detect. On the other hand, nursing home staff may quickly dismiss signs of physical abuse assuring families the injuries are a natural consequence of physical limitations associated with aging.
Despite the explanation provided by facility staff, do not overlook:
Sudden bruising or welts.
Lack of access to prescribed medications.
Broken bones.
Broken eyeglasses.
Bruising around the wrists, indicating the use of physical restraints.
If your loved one is suffering abuse from a specific caregiver, that person might try to prevent you from spending time with your loved one alone. To ensure the victim does not accuse them of neglect, abusive staff may always find a reason to be around when you visit. When an abuser is present, victims are reluctant to inform others of instances of abuse or neglect.
Emotional Abuse
Emotional abuse is often more challenging to detect, and it can cause victims to endure significant pain and suffering. Emotional abuse often goes on for extended periods of time before anyone realizes the abuse is occurring.
Sudden and unusual behaviors and signs of dementia are frequently indications of emotional abuse. Elderly victims of emotional abuse may avoid making eye contact or constantly rock back and forth in discomfort. If possible, you should spend some time with your loved one while their caregiver is present. Abused residents oftentimes react strangely when their abuser is nearby. Pay close attention to how the caregiver acts when they know you are watching. If they provide inadequate care in your presence, they probably behave more negligently when they aren't being observed.
Sexual Abuse
Unfortunately, sexual abuse in nursing homes is not uncommon. Residents may be sexually abused by caregivers or their fellow residents.
You may have more difficulty identifying signs of sexual abuse, but some common indications include:
Stained or torn underwear
Vaginal or anal bleeding
Unexplained sexually transmitted diseases
Bruising near and around genitals
Caregiver Neglect
Caregiver neglect may occur when a facility fails to run a sufficient background check on newly hired employees, especially when individuals are unqualified or have a history of poor job performance. Caregiver neglect also frequently occurs when a facility is understaffed or overwhelmed. Amid the public health crisis caused by the COVID-19 pandemic, nursing homes may provide inadequate care by failing to protect residents from contracting the virus.
Unfortunately, a lack of proper preventative measures has horror stories among New Jersey nursing home residents.
Signs of caregiver neglect may include:
Unexpected illness
Abandonment of a resident in public
Unsafe living conditions
Insufficient bathing and grooming
Sleeping in soiled sheets
Bedsores
Unusual weight loss or dehydration
Financial Abuse
Caregivers and other nursing home workers may engage in financial exploitation of vulnerable residents. Taking advantage of an elderly individual's cognitive decline for financial gain is truly disheartening behavior. Caregivers may coerce your loved one into giving them money or they may steal it without them ever knowing.
Some common signs of financial exploitation include:
Sudden drop in bank account balances
Unexplained withdrawals
Missing cash or credit cards
Changes in legal documents, including a will and power of attorney
Adding co-owners to bank accounts and credit cards
Suspicious purchases
Because some elderly people are easily confused, financial abuse has the potential to go on unnoticed for years. Extensive financial exploitation can cause serious financial harm to your loved one, as well as their heirs. If the abuser depletes financial accounts, residents may be unable to obtain the medical care and services they need. Medicaid and health insurance do not always fully cover costs and expenses; therefore, reserving funds for medical care is critical for aging individuals. You owe it to your loved one to contact a nursing home abuse and neglect lawyer in Newark when you first suspect wrongdoing.
Five Steps to Take When You Suspect Abuse
Of course, most nursing homes and elderly care facilities provide adequate care for their residents. However, because neglect and abuse in nursing home facilities are becoming increasingly prevalent, you must diligently watch for signs of potential abuse.
After discovering any indication of abuse or neglect, consider following these steps:
Stay calm. We know this might not be easy. You care deeply for your loved one and naturally it pains you to see them suffer. Be sure not to lose your temper and lash out because your behavior may only make matters worse.
Speak to your loved one privately. If you suspect any abuse or neglect, ask your loved one. It is important to conduct this conversation privately so that your loved one feels safe and answers honestly. If the abusive caregiver is present, your loved one may feel intimidated and reluctant to report instances of abuse.
Alert the facility's management. This might sound counterintuitive but, if you suspect caregiver abuse, facility administrators might, too. Typically, facilities may only have a few abusive caregivers among otherwise caring staff. In that case, informing management may prompt them to take swift action to end abuse. However, if they dismiss your concerns or fail to take reasonable steps, then it's time to seek help elsewhere.
Keep notes. Most elder care facilities will not prevent you from taking pictures and keeping notes regarding your interactions with staff. Keeping notes and taking pictures can serve as valuable evidence to support claims of abuse. Your notes may be instrumental in holding negligent caregivers accountable for causing your loved one's suffering.
Call the police. If you see obvious evidence of abuse or you suspect your loved one is in imminent danger of harm, call the police. There is no reason to delay. Reporting abusive conduct and involving the police will help to create a record of conduct. A police report may help support claims of improper care against the facility or a caregiver.
Your last step is to contact an experienced nursing home neglect attorney at Jacoby & Meyers, LLP, as soon as possible. If your loved one is being abused or neglected, they deserve protection and may be entitled to seek compensation for damages they have endured. Reporting the abuse is important, but the facility or caregiver may never provide adequate care unless they are held accountable.
Most importantly, you must protect your loved one's health and well being during this challenging time. Do not delay speaking with a lawyer. Our attorneys help guide victims and their families through the complexities of the personal injury claims process. In addition, family members who were harmed by abuses suffered by their loved ones may be entitled to seek compensation.
Damages to Seek
New Jersey law entitles victims of nursing home abuse and neglect to compensation for injuries and suffering caused by negligent caregivers. Victims may be able to recover compensation for:
Pain and suffering
Emotional distress
Prescription medication costs
Therapy and counseling
Physical therapy
Medical expenses
Depending on the injuries your loved one suffered, they may require extensive rehabilitation to recover. Elderly individuals with declining health may never recover completely. For this reason, alone, you should reach out to our trusted nursing home abuse lawyers in Newark as soon as you suspect foul play. Quickly starting the process and ensuring your loved one's safety will increase the chances of a full recovery.
Nursing Home Settlements
When you report suspected abuse to the nursing home facility management, their procedure likely requires notifying their insurance carrier. That insurance company may reach out to you and offer you a settlement. Always use caution when reviewing a settlement offer and if you can, speak with us before signing a settlement agreement.
Depending on the severity of your loved one's injuries, they may face extended hospital stays and medical procedures. As always, medical procedures and treatments have significant costs. To ensure your loved ones are not responsible for medical expenses out-of-pocket, you must ensure you receive a fair settlement.
Be aware that more often than not, an initial settlement offer from an insurance company is a low ball offer that does not represent the full value of the claim. Insurance companies hope to entice victims with quick cash to avoid paying the compensation victims deserve. Most initial settlement offers will not provide sufficient funds to completely cover future medical expenses. However, after accepting a settlement offer, victims are typically required to waive their right to seek further compensation.
Our team of experienced lawyers regularly fights to maximize our client's recovery. As we have represented many nursing home abuse and neglect victims over the years, we can offer the representation both you and your loved one deserve.
When appropriate, our team can help to accurately estimate a victim's future medical needs. We may also engage in negotiations with insurance company representatives on our client's behalf. Our goal is to maximize the compensation our clients recover, so they are not financially burdened by another's negligent behavior.
Contact Our Newark Nursing Home Abuse Lawyers Today
In New Jersey, the statute of limitations restricts the time within which victims may file a personal injury claim. If the time period expires, you may lose the right to bring any future claims against the caregiver or facility. Do not delay.
Contact Jacoby & Meyers, LLP today, begin a live chat with one of our representatives, or call (973) 643-2707 for a free consultation and case evaluation.
Newark Nursing Home Negligence FAQs
Nursing home negligence is not a new phenomenon. It's been going on for decades, and it's not likely to stop anytime soon. The doctors, nurses, and caregivers at nursing homes are always busy, so a lot of things slip through the cracks, whether on purpose or due to honest forgetfulness on the part of the staff.
If you or one of your loved ones has suffered neglect in a nursing home, you know that it can lead to many serious consequences. You are likely struggling right now to deal with an illness, a wrongful death, or high medical expenses from surgeries or procedures brought on by neglect in a Newark nursing home. Despite how you may feel, you are not alone.
Many people have had to deal with nursing home negligence before, and there are plenty of resources to help you get through this time. In this article, we will go over what qualifies as nursing home negligence, why it happens, and what steps you can take to help deal with the consequences. To ask questions about your specific situation, contact Jacoby & Meyers LLP today.
Q: What qualifies as Newark nursing home negligence?
A: According to the Centers for Medicare and Medicaid Services, any "failure of the facility, its employees or service providers to provide goods and services to a resident that are necessary to avoid physical harm, pain, mental anguish or emotional distress" constitutes nursing home negligence.
Nursing home negligence is distinct from nursing home abuse, in which workers actively harm nursing home patients, but negligence often results in similar consequences for the involved individuals. Negligence is a legal term that usually indicates that the person who acted with negligence failed to fulfill a reasonable duty of care owed to others.
In a car accident, negligence might include someone purposely driving while drunk, disregarding care for any other drivers on the road. In a nursing home, negligence might involve staff members failing to provide the care promised to their patients in disregard of the potential for harmful consequences.
There are several basic types of neglect that affect nursing home patients in different ways.
The most commonly defined types of neglect include:
Social and emotional neglect. This is the neglect of a patient's emotional needs, which may include patients being ignored, left alone for long times, or snapped at by one or more of the staff members.
Basic needs neglect. This occurs when patients are not provided with basic necessities, like food, water, or a clean and secure environment.
Personal hygiene neglect. This type of neglect involves failure to provide patients with the necessary help in cleaning, brushing teeth, bathing, dressing, doing laundry, etc.
Medical neglect. This is possibly the most commonly recognized type of neglect and occurs when nursing home staff fail to provide adequate medical attention for a variety of issues. They might neglect to treat bedsores, diabetes, cuts and infections, or other more serious conditions.
The instances of neglect you might encounter include:
Failure to change and clean a patient after incontinence
Failure to provide adequate food, drink, and nutrition
Failure to help patients move
Failure to provide the necessary precautions to prevent a fall
Failure to help patients when they ask for help
Failure to maintain and respond to call lights
Failure to hire and maintain adequate staff to care for residents
Failure to provide activities for patients to enjoy
Failure to provide physical and other therapy
Q: How do you identify Newark nursing home negligence?
A: These types of neglect manifest themselves in various ways and may not always appear obvious at first glance. It is important to watch out for signs of neglect, such as bedsores, weight loss, or signs of loneliness and depression.
Nursing homes are notorious for staffing problems and extremely high turnover rates. Many nursing homes don't provide adequate wages and benefits to keep sufficient staff. Under-staffing is one of the main problems that lead to nursing home negligence. If there aren't enough staff members to care for nursing home residents, some will suffer from neglect.
In addition, staff who are working may have to put in a lot of overtime and may forget basic procedures due to exhaustion. It's important to keep staffing problems in mind when choosing the right nursing home for your loved one.
There are some very obvious signs to watch for if your loved one is in a nursing home and you suspect neglect.
Keep an eye out for:
Obvious bedsores (also known as pressure ulcers)
Injuries resulting from a fall
Sudden weight loss
Malnutrition
Dehydration
Unusual changes in behavior or increasingly withdrawn behavior
Poor personal hygiene and appearance
Lack of friendly interactions with nursing home staff
Lack of friendly interactions with nursing home residents
Unsafe environmental conditions, including tripping hazards, bad lighting, or unsafe furniture and equipment
According to the New Jersey Nursing Home Bill of Rights, nursing home residents have a right to "receive assistance in awakening, dressing, and participating in activities, as approved by your physician…live in a safe, clean, comfortable and home-like environment…be treated with courtesy, dignity and respect…be provided with routine personal hygiene items including, but not limited to, shampoo, combs, soap, razors, shaving cream, denture and dental supplies, lotion, cotton balls, deodorant, incontinence supplies and sanitary napkins…have reasonable opportunities for intimate physical and social interaction with other people," among other rights.
If you notice that your loved one is not receiving one or more of these rights, you should take action to help them get the help and support they need from their nursing home.
Q: How do you deal with Newark nursing home negligence?
A: If you suspect and find evidence of nursing home negligence, you need to report the case and provide help to your loved one as soon as possible.
As soon as you can, follow these steps:
If you believe that your loved one is in serious physical danger, call emergency services, such as the police department or the paramedics. Emergency providers may remove your loved one and, if necessary, conduct a criminal investigation.
You should also report your claim to the local ombudsman. The ombudsman is an organization designed to advocate for residents of long-term care facilities and investigate allegations of abuse or neglect. The ombudsman will investigate instances of neglect by visiting the facility unannounced, talking to residents, obtaining records, interviewing staff and other witnesses, and making a complete review of the facts and information available.
Contact New Jersey Adult Protective Services (APS). The APS will work with social workers to investigate the case and provide an official report.
See to the continued safety of your loved ones, whether that means moving them to a new facility or bringing them home with you.
Contact a nursing home negligence lawyer. If the nursing home tries to fight your claim of neglect, you will need guidance from a legal professional who can help you through the process of proving negligence and helping your loved one recover.
Q: Can you sue a Newark nursing home for negligence?
A: You can sue a nursing home for negligence. However, you must prove a few things to have a strong case.
To prevail in your claim, you must prove:
The nursing home staff owed their patients a duty of care to protect them from neglect.
The nursing home staff failed to live up to that duty of care and properly provide for their patients.
The nursing home neglect led to serious injury and suffering for a patient.
In some cases, it may prove difficult to clearly establish that the neglect of a patient caused that patient's injuries, especially if the patient was already suffering from many preexisting conditions. Therefore, it is important to get in touch with a nursing home negligence lawyer who understands the exact standards of care that should have been provided and how to prove that medical staff breached those standards.
You will likely need to have evidence from medical experts, your loved one's medical records, and witnesses in the nursing home to prove that negligence occurred and led to serious harm for the patient. At Jacoby & Meyers LLP, we have the legal experience and network of experts necessary to build a winning nursing home negligence case; contact us today to discuss the details of your case.
Q: What is the legal process in a Newark nursing home negligence claim?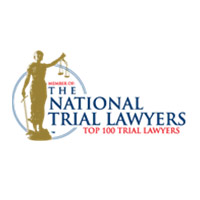 A: The legal process in a nursing home negligence claim often takes a long time. Nursing homes and other medical facilities are usually slow at getting medical records to lawyers and may fight hard to avoid facing any blame for negligence.
However, there are some basic steps to the legal process that you can expect in a nursing home negligence claim:
Contact our Newark nursing home negligence lawyers to discuss your case. The lawyer will determine if your case is likely to be successful and establish the facts of the case.
The law firm will gather medical records, medical bills, health history records for the client, and other records relevant to the case to build a strong claim.
The lawyer will inform the nursing home and any other potential defendants of the negligence claim.
The lawyer will file an official lawsuit with the courts in New Jersey.
The lawyers on both sides will conduct discovery to gather relevant records and review the evidence for and against you as the plaintiff. They will send written questionnaires called interrogatories to parties on both sides to get a written record of each party's argument.
The lawyers will negotiate and attempt to reach a formal settlement in the case. You will make an initial demand and the defendant will either settle or counter-offer. This process will continue until you are happy with the settlement. If you cannot settle, however, the case can go to court.
After the case goes to court, a judge and jury will listen to arguments from both sides and decide what amount of compensation you qualify to receive.
Q: What damages are involved in Newark nursing home negligence claims?
A: You can claim both economic and non-economic costs as damages in a nursing home claim. Though it is hard to put a cost on the pain and suffering you have gone through, some well-developed methods can help you get started on a path to recovery.
Economic damages include:
Medical expenses from surgeries or other hospital treatments
Ongoing treatment expenses
Expenses from moving to a new nursing home
Non-economic damages include:
Physical pain and suffering
Mental pain and suffering
Emotional distress
Loss of life enjoyment
To obtain such damages, you will need to bring evidence. You will likely need witness statements from staff, other residents, and other visitors, medical records, photos of the injuries or poor environment caused by negligence, and expert testimony from a professional who knows what constitutes negligence in a nursing home setting.
Once all of the evidence is gathered, your lawyer will help you determine a fair claim that takes into account all of the expenses and costs. You can then make a claim asking the nursing home or other responsible staff to pay that amount in compensation.
Q: Do I need a lawyer in a Newark nursing home negligence claim?
A: Consult us to see if we can take your nursing home negligence claim. Our nursing home negligence lawyers work on a contingency basis, which means that you won't have to pay unless you successfully recover compensation. You won't face any out-of-pocket or surprise costs.
If you are involved in a nursing home negligence case, you are probably going through a lot of stress and pain. Instead of adding more stress trying to fight with nursing homes and their lawyers, find a lawyer who will do it for you. Lawyers can take the stress of dealing with insurance companies, other lawyers, and medical experts off your shoulders, so you can concentrate on your family's recovery.
If you have suffered from a nursing home negligence case, don't hesitate to reach out to the legal team at Jacoby & Meyers LLP today. We can answer your questions and help you get started on reclaiming what you've lost in your case.
---
Newark Office
550 Broad Street suite 608
Newark NJ 07102
973-643-2707
Client Testimonials
Review: 5/5
★ ★ ★ ★ ★
"The case managers are one of the most helpful individuals in the office, the attorneys are great in explaining my case and the process of the legal system. I felt secure in my choice of selecting Jacoby & Meyers for my legal representation and I'm thankful for their hard work. Preparation is key, and I'm glad my team of legal representation had my back when I needed them most. I hope this review steers you readers into the right direction in selecting Jacoby & Meyers as your legal team as I did for my case. Greta was one of the individuals who made me feel secure in addressing all of my concerns. Thank you Jacoby & Meyers for your representation and your time."
Review by: Roberto M.
Check out some of our other reviews.