Brooklyn Bicycle Accident Attorney
Riding a bicycle is a convenient, eco-friendly way to get around Brooklyn, especially during peak rush hours when a bike gives you a healthy alternative to sitting in a traffic jam. Bikes have professional applications in congested Brooklyn traffic, with delivery people and messengers for DoorDash, GrubHub, and local businesses who can get to their destinations far quicker than cars. Biking also offers a great way for riders of all ages to exercise and enjoy the outdoors.
Bike riding comes with risk, however, and if a Brooklyn bicycle accident caused by a careless or reckless driver, or by some other dangerous, preventable circumstance, injured you or a loved one, you may have substantial legal rights to seek compensation in New York civil court.
The experienced Brooklyn Bicycle Accident attorneys at Jacoby & Meyers, LLP are here to help you get the compensation you deserve. Contact us today at (877) 565-2993 for a free case evaluation to discuss the circumstances of your bicycle accident, your injuries, and the impact they have had on your life.
Jacoby & Meyers, LLP's Results in Bicycle Accident Cases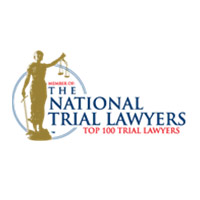 The skilled personal injury lawyers at Jacoby & Meyers, LLP have represented New York/New Jersey/Connecticut-area accident victims for more than forty years, including many who suffered injuries in Brooklyn bicycle accidents. The firm's continued commitment to client advocacy and dedication to professional excellence has led to the recovery of millions of dollars in jury awards and settlements for our clients.
In a recent Brooklyn bicycle accident matter we handled, our client was riding in the dedicated bike lane on Shore Road. As he approached the intersection at 79th Street, a deep depression in the road caused his front wheel to stop and threw him off his bike. After our client contacted us, we immediately investigated the accident and took photos of the road hazard.
Our efforts revealed that New York City had notice of the dangerous road condition, and instead of fixing it had simply painted over it. We collected 411 complaints and found several other people had complained of the same dangerous depression in the road surface. On the strength of this evidence, we secured a $425,000 settlement for our client, which had left him with a broken dominant hand and wrist, requiring surgery.
This is just one example of our experience handling Brooklyn bicycle accident matters. It does not guarantee a specific financial outcome for your bicycle accident claim. Each case has unique facts that can add to or detract from the value of a claim. The experienced attorneys at Jacoby & Meyers, LLP have the resources and the knowledge to investigate your accident, uncover the facts of your case, and build the best case possible against the party responsible for your injuries.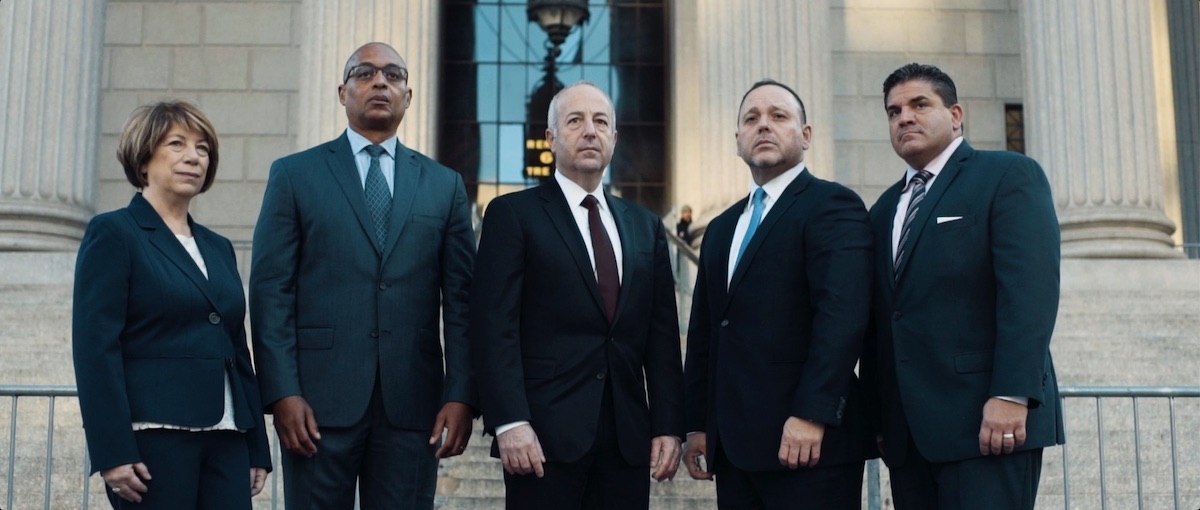 Bicycle Accidents Can Cause Severe and Fatal Injuries
Cycling constitutes a relatively safe way to get around Brooklyn, but cyclists do face risks. About 2,000 bicycle crashes occur each year in Brooklyn, causing several hundred injuries and a handful of fatalities.
| Type Of Accident | 2009 | 2010 | 2011 | 2012 | 2013 | 2014 | 2015 | 2016 | 2017 | 2018 |
| --- | --- | --- | --- | --- | --- | --- | --- | --- | --- | --- |
| Total Brooklyn Bicycle Accidents | 1116 | 1478 | 1459 | 1452 | 1552 | 1376 | 1140 | 1600 | 1551 | 1612 |
| Brooklyn Fatal Bicycle Accidents | 8 | 6 | 13 | 7 | 4 | 6 | 4 | 9 | 9 | 3 |
| Brooklyn Personal Injury Bicycle Accidents | 1102 | 1471 | 1446 | 1440 | 1541 | 1366 | 1130 | 1583 | 1531 | 1578 |
The vast majority of these bike accidents are preventable and stem from the actions of careless or reckless motorists who do not safely share the road with bicycle riders. Sometimes poor road conditions also cause bicycle accidents.
With no protection between their bodies and the road, cyclists involved in traffic accidents often suffer severe and catastrophic injuries.
Examples of common injuries resulting from Brooklyn bicycle accidents include:
Deep cuts;
Road rash;
Dislocated shoulders or hips;
Severe head trauma and potential brain injuries, especially when cyclists aren't wearing a helmet;
Neck injuries;
Back injuries including fractured and bulged discs;
Crushed limbs that sometimes need amputation;
Internal bleeding and organ damage; and
Spinal cord injuries that can lead to permanent paralysis in some or all of the body.
These represent examples only. No matter what sort of injury a rider suffers in a Brooklyn bicycle accident, the team at Jacoby & Meyers, LLP has the resources and know-how to build the strongest possible case for damages.
Causes of Brooklyn Bicycle Accidents
Many situations can indirectly or directly cause a bicycle accident that leads to severe, sometimes fatal injuries.
Some of the most common causes of Brooklyn bicycle accidents include:
Distracted Driving
Driving while distracted is one of the leading causes of bicycle accidents in Brooklyn and throughout New York City. Cell phone use causes distractions for drivers, especially texting and driving. Texting takes a driver's mind off of driving, hands away from the wheel, and eyes off of the road. Yet, cell phones are only one of many distractions that can lead to a bicycle accident. Other common distractions include adjusting climate controls, adjusting seats, drinking, eating, personal grooming, and concentrating on something outside of the vehicle other than the road ahead.
Drunk/Drugged Driving
Driving under the influence of controlled substances impairs a driver's ability to react to others on the road, which can lead to dangerous bicycle accidents. Impaired drivers struggle to control their vehicles, cannot quickly process information, and have difficulty judging distance and time. A drunk or drugged driver might see a cyclist and even try to stop, but still hit the cyclist because of impaired reflexes.
Reckless Driving
Some motor vehicle drivers intentionally drive recklessly and have little regard for others with whom they share the road. They dart in and out of traffic, travel too fast for the weather, road, or traffic conditions, and do not care about traffic laws. Careless drivers rarely follow the speed limit, often tailgate, and refuse to yield the right of way to bicycles, putting cyclists at risk for accident and injury.
Poorly Maintained Roads
New York City government has an obligation to maintain Brooklyn's streets in safe, rideable condition. This means paying timely attention to road hazards caused by weather, erosion, and accidents. When City road crews neglect their duties, cyclists can encounter a variety of road hazards which can lead to a serious or fatal bike accident.
Some examples of poor road maintenance include:
Poor drainage or poor drainage design causing roads to flood, crack, or buckle;
Cuts in the road because of construction;
Potholes and missing manhole covers;
Uneven road surfaces;
Excessive spills on the road, especially oil;
Missing or broken guardrails;
Poorly marked or unmarked roads;
Wrong or missing signs;
Malfunctioning traffic signals;
Poor lighting because of broken street lights;
Tree branches and other foliage that blocks views of traffic devices;
Fallen trees; and
Debris.
New York PIP Insurance & Brooklyn Bicycle Accidents
New York is one of about a dozen states in the United States that has a no-fault insurance system. New York residents who register a motor vehicle must carry a minimum of $50,000 in personal injury protection (PIP) insurance coverage. When a traffic accident occurs and a motor vehicle driver or passenger suffers injuries, they file a claim under the driver's own PIP policy regardless of who was at-fault in the crash.
In New York, PIP coverage extends to those on bicycles, but bicyclists do not file a claim under their own PIP policy (assuming they carry one as registered owners of a motor vehicle). Instead, Brooklyn cyclists who suffer injuries in a collision with a motor vehicle file a claim under the motor vehicle driver's PIP policy.
The driver's PIP insurance pays for necessary medical treatment and up to $2,000 per month for lost wages, up to the limit of the motorist's policy (which must be a minimum of $50,000). Oftentimes, the severe injuries resulting from Brooklyn bike crashes result in massive medical bills and weeks or months away from a job, quickly exhausting a driver's policy limit.
New York's no-fault insurance system makes pursuing compensation for bicycle accident injuries somewhat complicated. The team at Jacoby & Meyers, LLP has years of experience working within New York's complex no-fault insurance laws to get cyclists the compensation they need and deserve from a driver's PIP insurance policy.
Recouping Additional Loss After PIP Runs Out
PIP insurance does not compensate bicycle accident victims for so-called non-economic losses. That is, it does not pay for the cyclist's pain and suffering, mental anguish, loss of consortium, or diminished quality of life.
If a severe Brooklyn bicycle accident injury exhausts a driver's PIP insurance coverage (and, when applicable, the driver's separate bodily injury liability (BIL) coverage), then New York law often permits the cyclist to file a personal injury lawsuit against the motorist or anyone else whose dangerous decisions or actions caused the bicycle collision and its resulting injuries.
Although every Brooklyn bicycle accident has its own unique facts and circumstances, through a lawsuit a cyclist may recover compensation to pay for:
Medical expenses, including an ambulance ride, emergency room services, hospital stay, diagnostics, surgery, aftercare, and prescription medication;
Estimated future medical expenses, when a bicycle accident causes a permanent condition or disability that requires ongoing treatment and full-time nursing care;
Rehabilitation expenses for visits with physical therapists, occupational therapists, mental health professionals, and any other specialist who helps accident victims rebuild muscle, regain function, and cope with any disabilities;
Expenses for assistive devices such as wheelchairs, prosthetic limbs, canes, walkers, and crutches;
Costs of modifying a home to make it accessible for the injured cyclist;
Costs for replacement services such as a cleaning service, lawn care service, and snow removal service, to replace household tasks the victim can no longer perform;
Physical and emotional pain and suffering;
Loss of consortium with a spouse;
Diminished quality of life;
Scarring and disfigurement; and
In some circumstances, punitive damages, sometimes referred to as exemplary damages, when a bicycle accident occurs as a result of egregious negligence or willful harm
If you have lost a child or other loved one in a Brooklyn bicycle accident, New York law allows for the filing of a wrongful death lawsuit to compensate you and your family for certain losses resulting from that tragedy. The experienced, compassionate attorneys at Jacoby & Meyers, LLP have years of experience guiding Brooklyn families through the legal aspects of the loss of a loved one.
Brooklyn Bicycle Accident FAQs
According to a recent survey, Brooklyn is one of the most bikeable locations in the United States. Brooklyn has more bike lanes than any other borough in New York City, and on some streets, the number of bikes outnumbers the number of cars on the road. This is great news for New Yorkers. Biking is not only good exercise, but it's also good for your mental health and the environment.
Unfortunately, New York Daily News has some not so good news to report. We just suffered through the most cyclist fatalities in New York City since 1999. There were so many deaths that headlines like "Another Cyclist is Dead" regularly litter the news. If you or a loved one has been in a bicycle accident, it's natural to have questions. Below, we dive into some of the most frequently asked questions about Brooklyn bicycle accidents. If you are struggling to figure out your rights after an accident, contact an experienced Brooklyn bicycle accident attorney.
Do I need a lawyer after a bicycle accident?
Bicycle accidents often involve serious injuries and high medical costs. A bicycle accident attorney can help ensure that you get a fair and just settlement for your injuries.
Additionally, you can expect your lawyer to:
Talk to the insurance company and its representatives
Interview the other party involved in the accident
Process paperwork
Negotiate medical billing and facilitate deferred payment plans
Find and talk to expert witnesses
Process final billing
When you talk to a potential lawyer at your initial case evaluation, it's a good idea to ask about his or her availability and the firm's resources. This information will give you insight into how much time he or she will have available for your case and what type of access you will have to the legal team.
What five steps should I take after a bicycle accident?
In many ways, a bicycle accident is like a car accident. If you have ever been in a car accident, many of the steps discussed below will feel familiar; however, there is one big difference. Bicycle riders are more prone to serious injury in a crash involving a motor vehicle. This is why it's so important to prioritize your safety. If you have a serious injury, don't attempt to move or tough it out.
Some of the key steps that you should take after a bicycle accident include:
Go to the doctor. It doesn't matter if you're not feeling any pain or are worried about medical costs. Bicycle accidents are serious. The body has a way of masking symptoms after a serious injury. Injuries like spinal cord injuries and traumatic brain injuries are particularly notorious for delayed symptoms. A health provider can perform a thorough evaluation and make sure you get the care you need. Even after your initial visit, stay on the lookout for any new symptoms.
Report the accident. Just like an auto accident, you need to fill out an accident report for a bicycle accident. If the accident involved a motor vehicle, you should use the same form that you would use for a motor vehicle accident. If the accident did not involve a motor vehicle, you will need to fill out a separate form. You can find these forms through your local DMV or online. Do not ignore this step. Oftentimes, accident reports provide valuable information to support personal injury claims.
Attend follow-up appointments. Your follow-up care is important. If you don't take your injuries seriously, the other party and the insurance company won't either. If you neglect your medical care, it may adversely affect your personal injury case.
Collect evidence. When you sit down with an attorney, it's helpful to provide as much information as possible. Much of your evidence will come from documents and information that you already have, including medical reports, bills, receipts, and communication from your insurance company or the other party. Write down the names of any care providers that you've visited, diagnoses that you've received, or medication that you've been prescribed.
Contact an attorney. Once you hire an attorney, you can direct most of the casework to him or her. The insurance company cannot contact you directly if you have an attorney. Most personal injury attorneys offer free case evaluation as a way for you to get to know them and for them to understand your case. Take advantage of this opportunity, and don't settle until you find the attorney that is right for you.
How do I pay for my medical bills after an accident?
One of the reasons that accident victims put off medical care is the concern over cost. The good news is, in most cases, you will have the same access to insurance coverage that you would if you were driving your vehicle.
New York is a no-fault state, which means that all drivers must maintain personal injury protection coverage. If you have auto insurance, you can use this coverage to pay for your medical bills. If you do not have your own insurance or have exhausted your PIP, you will need to make a claim directly with the other party's insurance. A personal injury suit can help you recover costs above your policy limits as well as additional costs, like pain and suffering.
What if my accident didn't involve an actual collision?
Not all accidents involve a collision. If a car pulls out in front of you or swerves into your lane, the action may cause you to lose control of your bike. If this is the case, the driver may still face financial responsibility. These cases can be hard to prove. An experienced personal injury attorney can help you track down witnesses, search for video footage, and may even call in an accident reconstruction expert.
What if the driver left the scene?
If there was no contact between you and the other driver, he or she may not even realize that an accident has occurred. Other times, a driver may blatantly ignore the law and leave the scene of an accident intentionally. Even if there was no collision, the driver has a responsibility to stay at the scene. Unfortunately, this doesn't always happen. In either case, you will likely need to file a claim with your uninsured auto insurance.
If a driver intentionally leaves the scene of an accident, it is important to contact the police. The police may locate the driver through traffic cameras, witness statements, or surveillance video. If you do not have auto coverage and ride often, consider signing up for bike insurance.
Do I have a case if my accident was caused by something other than a car?
Sometimes it's not another driver that's at fault, but rather a pothole, obscured view, or missing directional or warning signs. In these circumstances, you may still have a case against a property owner, or in the case of road issues, your local government. However, you must prove negligence. In other words, you must show that the at-fault party knew about the issue, or should have known about it, and failed to take appropriate action. This is where an experienced personal injury attorney can make a big difference.
How much is my claim worth?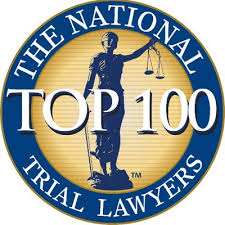 There is no way to predict how much your case is worth, even as the case goes on. If an attorney tries to promise you a certain settlement, this is a good indication that you should find someone new. However, there are certain factors that practically every case will take into consideration.
The following variables will greatly affect your final settlement:
Medical costs: Medical bills are expensive, and while your PIP coverage may cover some of your costs, often it is not enough to cover all of your costs. A personal injury claim can help you recover the cost of medical bills above and beyond your PIP limits. Included costs may differ depending on individual insurance providers, but typically include office visits (including doctor visits, dentist visits, chiropractic appointments, physical therapy, and massage), surgeries, medication, mental health counseling, and rehabilitative services.
Lost wages: Your PIP insurance will cover 80 percent of lost wages. A personal injury suit can help you recover the other 20 percent and any other time loss benefits beyond your PIP coverage. You should start counting the first day you miss work and end when you return to work. If you cannot return to work, you may receive future lost wages, payable in a lump sum payment with your final settlement.
Residential modifications: Serious injuries, like traumatic brain injuries, spinal cord injuries, and broken bones, can make it difficult to move around your house. When this happens, you may need to make modifications to your home. This may include wheelchair ramps, handrails, stairlifts, and other adaptive devices.
Pain and suffering: Bicycle accidents can cause serious physical and emotional distress. When you file a personal injury suit, the suit is a legal action to request damages (i.e. compensation). There are two types of damages: economic and non-economic damages. Pain and suffering is a non-economic damage, as there is no pre-set value for physical or mental pain. The amount you ultimately recover will depend on how much pain you are in and how it affects your overall quality of life.
Wrongful death: Bicycle accidents are serious. Unfortunately, some victims do not survive the collision. A wrongful death suit can help a victim's family recover funeral and burial costs, as well as outstanding medical bills, lost wages, and pain and suffering.
How long do I have to make a bicycle accident claim?
While many things in your case are unpredictable, there is one thing that is certain: the amount of time you have to make a claim. The statute of limitations outlines how long victims have to file a lawsuit after an accident. In New York, accident victims have three years from the date of the accident to file a suit with the court. After this date, the court has the right to refuse your case.
The court may make an exception when:
The victim is a minor
You cannot locate the at-fault party
Someone committed fraud
Even if you think you have taken too long to file a lawsuit, it's still a good idea to talk to an attorney—but you're better off doing so without delay.
Know Your Rights
After an accident, take immediate action to protect your rights. While the law generally allows you three years to file a suit, the sooner you talk to an attorney, the sooner he or she can begin to work on your case and help you get the financial assistance you need. Money won't take away your pain, but it can help you pay for your bills and alleviate some of your day-to-day stress. At a time like this, it's important to take care of yourself.
Your rights matter. Unfortunately, most insurance companies only care about one thing: profits. This means you'll have to fight to secure compensation for the full cost of your injuries. In most cases, your initial offer (and even subsequent offers) will be far lower than the actual value of your case. When someone else's negligence leads to your physical injuries, you shouldn't have to carry the burden alone. A good bicycle accident attorney will support you when you have questions and will help you connect with care providers and other support services.
Don't wait to get the care you need. If you or a loved one were in an accident, you need help with your case, so contact our Brooklyn bicycle accident attorneys to learn more about your rights.
New York City Bicycle Laws
The New York City Department of Transportation (NYC DOT) reminds cyclists that they must follow the same rules of the road as anyone else, and must also follow rules specific to bicycles. This includes obeying traffic control devices and taking care when sharing the road with others.
The main rules that cyclists must follow in Brooklyn include:
Do not ride on sidewalks. Cyclists in Brooklyn must ride in the street unless they are under 13 years old, and their bikes have wheels that are less than 26 inches in diameter.
Do not ride against traffic. Cyclists in Brooklyn must ride with the flow of motor vehicle traffic, so they can follow the rules of the road.
Obey traffic control devices. Cyclists must stop at all lights and signs and follow directions on pavement markings. You also have a duty to avoid collisions with pedestrians, vehicles, and others on bicycles.
Use dedicated bike lanes and paths when available. Cyclists may have to leave bike lanes when making a turn, however, and can ride in traffic when paths and bike lanes become unsafe for riding. Cyclists have the right to operate in the center of a lane when roads are too narrow to ride next to cars.
Equip Your Bike with the Right Equipment. New York City requires cyclists to use a white headlight, red taillight, and reflectors. Bikes must also have a horn or bell to alert pedestrians and other vehicles when necessary.
Knowing these laws can help you share the road safely with others. Of course, you cannot control how others on the road act toward you, so if a Brooklyn bike wreck leaves you injured, contact Jacoby & Meyers, LLP to learn about your rights to compensation.
Contact Our Experienced Brooklyn Bicycle Accident Attorneys Today
If a Brooklyn bicycle accident has caused harm to you, your child, or another loved one, the award-winning legal team at Jacoby & Meyers, LLP wants to hear from you. Our team has the experience and resources to get injured Brooklyn cyclists and their families the compensation they deserve. Contact us today at (877) 565-2993 or visit us online for a free, confidential, no-obligation case evaluation.
Brooklyn Office
8701 3rd Avenue
Brooklyn, NY 11209
1-877-488-1707
Client Testimonials
Review: 5/5
★ ★ ★ ★ ★
"The team and Jocoby & Meyers are excellent. They make sure the client is well taken care of. They are great with communication and they take their time to make sure the client is satisfied. Will definitely recommend."
Review by: Danielle H.
Check out some of our other reviews.