Manhattan Motorcycle Accident Attorney
Did you suffer a serious motorcycle accident on Houston Street? Perhaps you got hit by a taxi while riding on Canal Street or 5th Avenue? No matter where your motorcycle accident occurred in Manhattan, you deserve to have a local law firm on your side that will fight aggressively for your rights. At Jacoby & Meyers, LLP, our law firm has represented injured motorcycle accident victims in New York City and throughout Manhattan.
Unfortunately, in Manhattan and throughout the state of New York, motorcyclists often face an uphill battle when trying to collect the compensation they need. They may suffer from unimaginable injuries, resulting in permanent disability and impairment. These injuries can affect every aspect of their lives and their futures.
Yet, even while they are still in the hospital recovering, insurance companies and their adjusters may begin calling. Their main goal is to get injured motorcyclists to accept a quick settlement that is far below what they need to recover. One way they do this is by applying pressure and using a "take it or leave it" approach. Never sign anything without first calling our law firm.
At Jacoby & Meyers, LLP, our Manhattan motorcycle accident attorneys do not let insurance companies bully our clients. We know how to level the playing field and can often achieve maximum compensation for injured motorcyclists and their families.
Experienced Manhattan Motorcycle Accident Attorneys
Why Choose Us?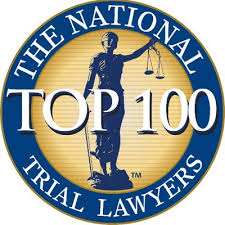 When you face serious injuries due to a motorcycle accident, you want an attorney with experience in the Manhattan area—ideally one who has achieved successful results in previous motorcycle accident cases. In one notable case, Jacoby & Meyers, LLP, obtained $536,000 for the victim of a motorcycle crash who had a car door opened into him, causing serious injuries. In another, a motorcycle rider who experienced a T-bone accident settled for $525,000.
It is important to know that past results do not guarantee future awards or success. However, when you choose Jacoby & Meyers, LLP, you can rest easier knowing you have a team of professional lawyers on your side who are not afraid to go to court to win your case.
Having an experienced motorcycle accident attorney in your corner can make a big difference in your claim. When you work with an attorney, you will have an advocate on your side every step of the way: one who will keep your best interests at the forefront and work to maximize your compensation. From your demand package to the negotiation or even taking your claim to court, if necessary, Jacoby & Meyers, LLP, will work with you to protect your interests and raise your odds of achieving a great outcome for your claim.
By working with us, you get:
Clear advice about the compensation you really deserve for your injuries.
Assistance putting together your demand package.
Aid in identifying all individuals or entities responsible for your motorcycle accident so that you can claim compensation from everyone who contributed to your accident.
Advice about negotiation, including when to accept a settlement offer and when to continue fighting for the compensation you deserve.
At Jacoby & Meyers, LLP, we can be where you need us – when you need us most. With a local Manhattan office, we are never far away. We offer FREE initial consultations and reviews in our office, in your home, or even in the hospital. If you prefer a virtual meeting, we are happy to accommodate that as well.
Find a Manhattan Motorcycle Accident Attorney Near You
Our Manhattan motorcycle accident lawyers know Manhattan and the other New York boroughs inside and out. You can find our office at 39 Broadway Suite 1910 just a few blocks from Wall Street and Elizabeth H. Berger Plaza. The Wall Street Station and Bowling Green Station are just a few blocks from our office. This local presence enables us to offer exceptional legal advice to all injured New York City residents regardless of where they live. We can come to you or your hospital room for added convenience. We also offer virtual appointments during this time to better serve you.
Choosing a motorcycle accident lawyer near you is a personal matter. We know you have many choices when it comes to legal representation. You can find our Manhattan motorcycle accident lawyers near you and on top legal sites, such as AVVO, Martindale, and Super Lawyers. We encourage you to learn more about our Manhattan motorcycle crash lawyers on those sites or come by our office. To help make your choice easier, we offer free initial consultations and reviews. Call us and begin exploring your legal options.
Call us at 212-445-7000 or fill out our confidential contact form to get started!
Getting the Money You Need – And Deserve
Manhattan Motorcycle Accident Compensation
Many people worry about the cost associated with hiring a motorcycle accident attorney: "How much will it really cost me to hire a lawyer in Manhattan?" "Can I afford a personal injury attorney?"
In reality, you should ask, "Can I afford not to hire a personal injury attorney to help handle my claim?"
At Jacoby & Meyers, LLP, we work to make our services as affordable as possible. We start by offering a free consultation for our clients to discuss their motorcycle accident, their claim, and whether they have grounds for a personal injury claim. Then, we accept personal injury clients on a contingency fee basis.
In many cases, our clients find that having a motorcycle accident attorney on their side helps maximize their compensation, even when accounting for legal expenses associated with the claim.
How much compensation do I deserve after a Manhattan motorcycle accident?
All injured motorcycle accident victims deserve compensation for the injuries suffered because of another person's negligence or carelessness. However, the amount of compensation an injured victim can receive depends on several factors.
New York Motorcycle Insurance Laws
New York law excludes injured motorcyclists from no-fault benefits. As a result, when you suffer an injury in a motorcycle accident, you must file a personal injury claim or lawsuit against the other driver. However, the other driver's insurance policy coverage limits may reduce the amount of compensation that you can receive. New York requires drivers to carry a minimum of $25,000 in bodily injury protection for individuals injured in accidents that the driver causes. The policy will only provide up to $25,000 of compensation for any accident-related injuries. In many cases, the costs of your medical expenses exceed the amount of coverage provided in a minimum coverage insurance policy.
The extent of your injuries will also influence the amount of compensation you can obtain after a motorcycle accident. More severe injuries will undoubtedly have higher medical expenses. As a result, those who suffer more serious injuries can often get a greater amount of compensation.
Depending on the circumstances, injured victims can seek compensation for:
Medical expenses. Following a motorcycle accident, medical costs can quickly become significant. You should consult with a lawyer to get more information about the specific medical expenses you may include in your claim for compensation.
Some common medical expenses include:
Emergency care
Hospitalization or a stay in a long-term treatment facility
Durable medical equipment
Tests
Procedures, including diagnostic tests and surgeries
Physical, occupational, and psychological therapy
Home modifications, including bathroom modifications, widened doorways, or wheelchair ramps
Lost income. When seeking compensation for lost income, injured victims may include income from missed time at work, as well as tips or commissions they may have missed out on. This also includes any future wages or benefits they may miss because of their injuries or disabilities.
Pain and suffering. In addition to substantial physical pain after a motorcycle accident, you may suffer considerable emotional anguish. Motorcycle accidents are often traumatic experiences for everyone involved. Some physical injuries may cause limitations that lead to embarrassment or social isolation. Severe injuries may leave victims totally dependent on others for day-to-day care. Our attorneys will discuss the full extent of suffering you have endured as a result of your accident. This way, we can help calculate the costs associated with pain and suffering and ensure that you receive all the compensation you deserve.
Motorcycle Accidents in Manhattan
Dangerous Roads for Motorcyclists in New York City
Each year, approximately 5,000 people die in motorcycle accidents across the United States. Even more suffer serious injuries, many of which have lifelong implications that can damage the rider's ability to work, enjoy the activities that he or she once enjoyed, or even engage in healthy relationships with friends and family members.
In Manhattan, 72 motorcyclists suffered an injury in accidents in one month alone. These accidents occurred on large freeways and bridges, as well as city streets. Some of the most dangerous Manhattan streets for motorcycle accidents included:
Franklin D. Roosevelt
East River Drive
Harlem River Drive
Henry Hudson Parkway
3rd Avenue
2nd Avenue
Triborough Bridge
East 36th Street
East 59th Street
East 96th Street
West 42nd Street
Madison Avenue
Broadway
8th Avenue
10th Avenue
Motorcycle Accident Injury Statistics in Manhattan, NY

Source: https://www.itsmr.org
Common Motorcycle Accident Injuries
Helping Injured Manhattan Motorcyclists Like You
Many riders enjoy the freedom and thrill they experience while riding their motorcycles. Unfortunately, motorcycle accidents often have devastating consequences. Collisions involving motorcycles frequently result in serious and even life-threatening injuries. After a motorcycle accident on the streets of Manhattan, you may have many questions about filing a personal injury claim.
Many motorcycle accidents leave their victims suffering from substantial injuries, including injuries that can impact every area of their lives. These common motorcycle accident injuries can leave victims with substantial medical bills and ongoing pain and suffering that transforms their lives.
Traumatic Brain Injury
Helmet use can reduce the risk of head injury by as much as 69 percent. It does not, however, eliminate it, especially in the case of serious accidents. Many victims of traumatic brain injury find that it impacts every part of their lives.
They may struggle with:
Changes in sensory perception, including tunnel vision or ringing in the ears
Ongoing headaches
Changed sleep patterns: consistent insomnia or sleeping excessively
Memory difficulties, including problems with both short-term and long-term memory
Difficulty with cognitive processes
Trouble regulating emotions
The cost of recovering from a traumatic brain injury can quickly skyrocket, especially when victims face severe traumatic brain injury with impacts that last for the rest of their lives. During the course of a lifetime, victims can expect to pay between $85,000 and $3 million in traumatic brain injury medical costs.
Spinal Cord Damage
Because a motorcycle offers no protection between the victim and the road or the other vehicle, spinal cord damage often occurs during motorcycle accidents. Victims may experience partial spinal cord injury, in which the injury fails to completely sever the spinal cord, or full spinal cord injury, in which the spinal cord severs completely.
While victims of partial spinal cord injuries may recover some mobility in the first few months following the accident, victims of severe spinal cord injuries usually suffer paralysis, including loss of feeling below the site of the injury. Spinal cord injury costs can range up to $1 million in the first year after the accident. Many victims cannot return to work in their former professions after a spinal cord injury. They may also require substantial alterations to their homes and vehicles to allow them as much independence as possible.
Amputations
Victims of motorcycle accidents may suffer amputations due to the force of the accident itself or due to crushing damage and extreme trauma from the accident. Sometimes, the tissue dies from lack of blood flow, leading to needed amputations weeks after the accident itself. After losing a limb, many people find their dexterity or motor skills compromised. A prosthetic device can make it easier to take care of daily self-care tasks or perform responsibilities.
Many victims must replace prosthetic devices regularly: the average device lasts between three and five years, though many victims, especially athletes or active individuals, must replace them more often. Amputees must often replace their prosthetic devices less than a year after creation, since the shape of the stump may change dramatically following the initial fitting.
During a motorcycle accident, many victims have their skin scraped across the pavement, resulting in a severe case of road rash. At its most minor, road rash can impact only the top layer of skin. More severe cases, however, may grind across deeper layers of skin, even grating across muscle and exposing bone.
Road rash can cause substantial pain during the initial recovery and often leaves serious scarring behind it, especially on sensitive areas of skin or skin often exposed to the sun. Many victims of road rash choose plastic surgery to help restore a normal appearance. Plastic surgery, however, can quickly add to the cost of recovering from a serious motorcycle accident.
Broken Bones
Even a single broken bone makes it hard to get around and complete normal job responsibilities or self-care tasks. After a motorcycle accident, many victims may have multiple broken bones, which can make it extremely difficult for victims to take care of themselves. Not only that, broken bones can leave you with significant medical bills to pay: non-surgical repair of a broken limb costs an average of around $2,500, while surgical repair can cause costs to skyrocket to between $17,000 and $35,000 for that single broken bone alone.
Facial Fractures
While helmet use can reduce facial injuries as well as head injuries, some motorcycle accident victims suffer facial fractures, many of which can lead to permanent disfigurement. Plastic surgery can, in some cases, help accident victims resume their normal appearance. Many victims, however, find that even with plastic surgery, they never entirely restore their appearance from before the accident.
Who is to Blame After a Manhattan Motorcycle Accident?
The driver who caused the motorcycle accident may be primarily liable for any accident-related damages. In some cases, however, other factors may have contributed to causing the accident. You may receive more compensation for your injuries if you identify all the entities responsible for causing your accident. Injured victims may file a separate personal injury claim against each liable entity. An attorney can help you identify all individuals who may share liability in the accident.
Some of the responsible parties may include:
The driver. A full evaluation of the accident, including security footage, can help you identify whether other drivers contributed to the accident. Motorcycle accidents often occur due to the inattention of the other driver. Drivers distracted by cell phones, changing the stations on the radio, or other passengers in the vehicle may substantially increase the risk of an accident, especially for motorcycle riders.
The company that employs the driver. A driver on the clock at the time of a motorcycle accident is primarily responsible for anything that happens behind the wheel. However, the employer may share liability if:

The company forced the driver to drive in unsafe conditions, including inclement weather conditions or driving while ill or inebriated.
The company required a truck driver to exceed the maximum number of hours truck drivers can drive on each shift.
The company failed to properly maintain the vehicle, and improper maintenance led to the accident.
A mechanic who recently worked on the vehicle. A mechanic who works on a vehicle must evaluate potential problems with the vehicle and identify risks that could lead to an accident. A mechanic may bear liability for your motorcycle accident if:

They failed to properly fix the problem with the vehicle;
They neglected to identify a problem he should reasonably have noted while fixing something else with the vehicle; or
They caused damage to the vehicle while making repairs.

Motorcycle manufacturer or parts manufacturer. Vehicle manufacturers must produce vehicles that do not pose a hazard to the driver, passengers, or others on the road. A manufacturer that provides a dangerous product to consumers may bear liability for an accident caused by that vehicle.
Bars or Restaurants. If a bar or restaurant served an intoxicated person and that person caused your motorcycle accident, they may share liability. New York's dram shop liability laws allow injured motorcycle accidents to file lawsuits if they suffered an injury in a DUI accident.
Motorcycle Accident FAQ
Who is responsible for the medical bills resulting from a motorcycle accident in Manhattan?
Ultimately, you will be responsible for paying your medical bills after an accident, including a motorcycle accident. You may, however, have a legal right to seek compensation for any accident-related expenses.
Depending on the circumstances of your case, you might seek compensation from the following sources:
The liable entity's insurance policy. You may receive compensation for your medical expenses and lost income as well as your pain and suffering, from the responsible entity's insurance company. In some cases, the responsible entity may reimburse your expenses directly. Even though New York is a no-fault state, laws exclude injured motorcyclists from no-fault benefits. They must seek compensation through filing an injury claim or lawsuit.
Your medical insurance. Your medical insurance will help pay for expenses not covered by the liable party.
I wasn't wearing a motorcycle helmet during my accident. Does that reduce the compensation I can receive for my injuries?
In New York, all motorcycle riders, including both drivers and passengers, must wear a helmet by law. Appropriate helmet use can offer critical protection for a rider's head and fact in the event of a motorcycle accident. Wearing a helmet may reduce the risk of severe head injury, including traumatic brain injury, by as much as 67 percent. However, a rider's failure to wear a helmet or other protective gear does not impact the amount of compensation they can recover.
How long does it take to get compensation for my injuries after a motorcycle accident?
The length of time that it takes for injured victims to receive full compensation for their injuries depends on many factors. In some cases, the other driver's insurance company may contact you soon after the accident to extend a settlement offer. Many accident victims mistakenly accept those offers without having an attorney evaluate the actual value of their claim.
Unfortunately, these early settlement offers usually do not reflect the full amount of compensation that an injured victim can receive. Many insurance adjusters prioritize protecting the company's financial interests over providing injured victims the compensation they deserve. As a result, initial settlement offers are typically much lower than the actual value of an injured victim's claim.
Some factors that may influence the amount of time it takes an injured victim to receive compensation include:
The severity of the injuries. Because motorcycles leave riders unprotected and vulnerable, motorcycle accidents often cause serious injuries. Some common motorcycle accident injuries include traumatic brain injuries, severe road rash, broken bones, amputations, and spinal cord damage. The more severe the injuries sustained, the more significant the medical expenses will be. However, claims for high amounts of compensation typically require extensive negotiations and usually take longer to resolve.
Your willingness to negotiate. Some motorcycle accident victims may prioritize getting a fast settlement over getting the largest settlement possible. Agreeing to accept a fast settlement offer can put funds in your hands sooner, but it may minimize the funds you can receive after your accident.
Your progress toward recovery. In the initial weeks and even months after your accident, it may be hard to predict how you will ultimately recover. Many factors can influence the outcome of your recovery, including unexpected complications along the way. It may take several months before physicians can accurately predict how victims will recover from their injuries. Depending on the specific facts of your case, an attorney may advise you to wait to file a claim until your injuries are more fully healed.
How long you waited to file your motorcycle accident claim. Following an accident, injured victims typically have many responsibilities demanding their attention. Accidents are never anticipated and they can seriously complicate many aspects of your life. Unsurprisingly, many accident victims forget to file a personal injury claim immediately after an accident. You may also need time to recover before you can even begin thinking about filing a claim.
The statute of limitations in New York determines the period of time following an accident that injured victims can file a claim. If you believe your claim may be untimely, you should consider consulting with an attorney. There are exceptions to the statute of limitations that may allow you to bring your claim at a later time. Nonetheless, waiting to file your claim may potentially hinder your ability to gather evidence to strengthen your claim. Ultimately, the longer you wait, the longer it may take to finalize your claim.
What can I do to help my Manhattan motorcycle accident case?
The steps you take immediately after your motorcycle accident matter for both your physical health and the protection of your legal rights. After your accident, you likely suffered injuries. As such, emergency medical teams probably transported you to the hospital to receive medical treatment. In the weeks that follow the accident, it is important to begin to do things that could help your case. Some of those include:
Write down everything you remember from the accident while your memory is fresh
Follow all doctor's orders and treatment plan
Attend all therapy sessions and get medications filled promptly
Do not speak to insurance companies on your own
Never give a recorded statement
Call our law firm immediately, so we can help guide you through the process
Never sign a settlement without discussing your case with a lawyer
Avoid posting about your case on social media
Let Us Help With Your Manhattan Motorcycle Accident
Call Jacoby & Meyers, LLP Today
If you suffered an injury in a motorcycle accident in Manhattan, you likely have many questions and few answers. Will you make a full recovery? Will you be able to pay for the medical treatment you need? Will you ever work again? New York's insurance laws only add to the confusion and complexity surrounding your case. How can you get the compensation you deserve?
Our experienced Manhattan personal injury lawyers at Jacoby & Meyers, LLP, can answer the questions you have and help you understand the legal process ahead of you. Filing a timely claim is important and significantly easier with a lawyer on your side from the start. We know how to handle your case efficiently, negotiating with insurance companies on your behalf, and representing you in court if necessary.
Call us today at (212) 445-7000 or contact us for a free case evaluation.
Manhattan Office
39 Broadway
Suite 1910
New York, NY 10006
212-445-7000
Client Testimonials
Review: 5/5
★ ★ ★ ★ ★
"David was always there for me to guide me through this difficult car accident. He helped me get better, was always there to listen to me and fought to get me an amazing settlement. I am very pleased with this beyond expectations result and his professional handling. If you need a lawyer, David and his team is the one to go to!"
Review by: Qing L.
Check out some of our other reviews.