Manhattan Uber Accident Attorney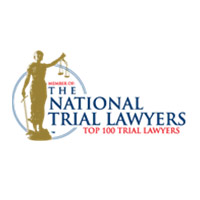 After Uber began service on the West Coast in 2009, the ridesharing app quickly spread to cities throughout the United States. Uber began serving Manhattan residents and visitors in 2011, and has established itself as a popular alternative for people who do not want to take a yellow cab or the subway. Yet Uber's presence in Manhattan also comes with an increased risk of accident and injury for pedestrians, cyclists, and others who share the road, as well as Uber riders.
If you have suffered injuries as a result of an Uber accident, you may have the right to take legal action—whether you were an Uber rider, in another vehicle, or on the street. Accidents can be life-changing events that lead to severe and permanent injuries. You should not have to absorb all of the costs associated with your injuries when a negligent Uber driver caused a traffic accident.
Jacoby & Meyers, LLP's Results in Traffic Accident Claims
The skilled legal team at Jacoby & Meyers, LLP, has represented accident injury victims for decades, recently including those who have suffered injuries in ridesharing accidents with companies such as Uber. The firm's commitment to professionalism, case preparation, and client advocacy has led to the recovery of tens of millions of dollars in settlement money and jury awards for clients.
In past traffic accident claims, Jacoby & Meyers, LLP has secured settlements and verdicts that range from $100,000 to more than $5 million to compensate accident victims for losses incurred as a result of their injuries after an accident. We cannot promise a specific settlement or jury verdict because each Uber accident case has distinctive facts and characteristics that could affect its value. But we have the knowledge and resources to build the best case possible for our clients. Come see us today to discuss your individual circumstances.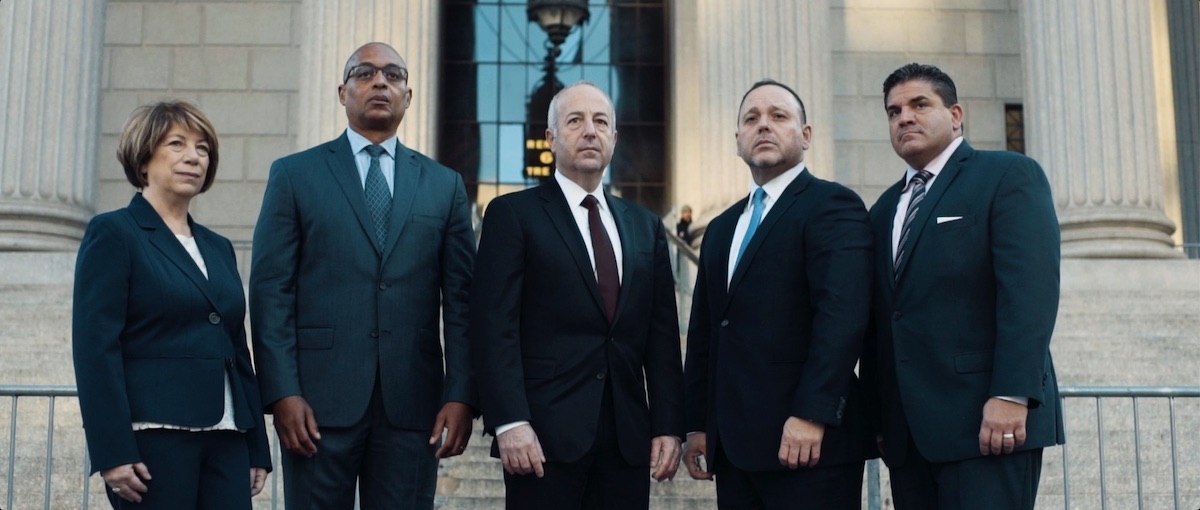 Table of Contents
Common Causes of Manhattan Uber Accidents
A wide variety of events, behaviors, or situations could lead to an Uber accident in Manhattan. Each crash is unique, but some common scenarios and driver behaviors typically directly or indirectly cause Uber accidents. Examples include:
Driving While Distracted
Distracted driving is a problem throughout the nation, but the distractions for Uber drivers in Manhattan are abundant compared to many other places. Using a handheld electronic device to talk or text is illegal in New York, which deters many drivers from cell phone-related distractions. Yet, Uber drivers rely on the Uber app on their phone to get rides.
Uber drivers must also deal with distracting riders who can be chatty, unruly, and sometimes drunk or under the influence of drugs—especially late at night. Other distractions Manhattan Uber drivers might succumb to include adjusting seats or other vehicle features, eating food, reaching for something on the floor, or focusing on events off of the road. Regardless of the particular distraction, when Uber drivers do not keep their eyes on the road, their hands on the wheel, and their mind on their mission, they can put everyone around them at risk for accident and injury.
Driver Fatigue
Uber knows their drivers put in long hours, especially those who drive in and around New York City. To curtail this issue, they implemented a 12-hour drive time rule. Uber's drivers cannot be logged on to the app and on duty for more than 12 hours per day.
However, this policy does not eliminate the problem of fatigued Uber drivers.
First, the limit only includes the time when the Uber driver is waiting on or transporting a ride.
Next, Uber drivers typically have other commitments outside the time they drive. For some, driving for Uber is a part-time job after working all week or all day at a full-time job.
Finally, many ridesharing drivers work for multiple ridesharing companies. It is not unlikely that an Uber driver signs out of the app and then picks up riders with a different app.
Your Uber driver can easily drive or work more than 12 hours per day. Drivers who do not get the rest they need may suffer from fatigue, which can lead to dangerous and sometimes fatal traffic accidents.
Driving Under the Influence
Uber drivers who drink alcohol or consume illegal drugs during their shift, or before giving rides, can cause severe accidents resulting in injury to riders and others who share the road. Uber drivers are professional drivers, but they are not held to the same legal standards as those who must hold commercial drivers' licenses (CDLs) to do their job. Uber drivers are not subject to the same random drug and alcohol screenings as CDL-holders and they do not have to comply with the lower blood alcohol requirement of 0.04.
Controlled substances impair drivers to the extent that they cannot react quickly to road hazards, stoplights, other vehicles, pedestrians, and any other traffic information. This is especially dangerous in Manhattan where drivers must process information quickly at each intersection to drive safely and avoid causing a collision. Prescription drugs can also lead to severe accidents, especially when Uber drivers do not take them in accordance with doctors' orders.
Driving Too Fast for Conditions
The vast majority of roads in Manhattan have a 25 mile per hour speed limit and you cannot drive over 50 mph on the island. Heavy traffic typically prevents drivers from exceeding the posted speed limit, but it does happen. The biggest danger for others occurs when Uber drivers travel too fast for traffic, road, or weather conditions.
Riders and drivers are often rushed to get to and from their destinations, but Uber drivers have an extra incentive to drive fast. Uber pays drivers for each ride. So, the more rides they get in a day, the more money they can make. Driving fast means Uber drivers can transport more riders in each shift. Increased speed can increase the impact of a crash. This can lead to more severe injuries and a higher risk of fatality. Additionally, too much speed makes it difficult for Uber drivers to control their vehicles on Manhattan's busy streets.
Inadequate Vehicle Maintenance
New York City requires Uber drivers to get a license from the Taxi & Limousine Commission (TLC) to operate. Those who hold TLC licenses must go to a New York Department of Motor Vehicles (DMV) location to have their vehicle inspected once every four months. Uber does not monitor these inspections. The frequency of inspections helps reduce accidents related to poor maintenance. Other locations only require yearly inspections, if at all.
Yet, some Uber drivers choose not to comply, or they do not take care of maintenance issues in between inspections. Drivers who do not regularly check their fluids, inspect major systems, or change and rotate tires risk mechanical failure or a tire blowout. The same is true of braking systems, rotors, and brake pads. When these events occur at critical times, serious accidents can occur, opening the Uber driver up to potential financial liability for injuries.
Insurance Requirements for Manhattan Uber Drivers
Uber drivers must maintain a personal policy on their vehicles, but New York Law requires drivers to have specific coverage for when they are logged on to the Uber app. Uber provides this coverage for drivers, and the coverage amount changes based on whether the driver is carrying a rider.
Uber drivers who are using the app, but do not have riders in their vehicle, must meet the minimum insurance requirements under New York law:
$75,000 minimum of bodily injury liability (BIL) coverage per person
$150,000 minimum of bodily injury liability(BIL) coverage per incident
$25,000 minimum property damage liability (PDL) coverage per incident
$50,000 in personal injury protection (PIP) coverage
Uninsured motorist (UM) coverage per person and per accident for injury and death (25/50 and 50/100)
Uber drivers who have riders must have a $1,250,000 minimum in BIL and UM coverage as well as $50,000 in PIP coverage.
Steps After a Manhattan Uber Accident
If you have been involved in a Manhattan Uber accident, report the accident and go to the emergency room or seek medical assistance. Your medical record and police report can serve as key evidence in an insurance claim or lawsuit.
These additional actions will help you start the claims process, so you could potentially recover losses related to your injuries:
File a claim with your insurance carrier under your PIP coverage. New York requires $50,000 personal injury protection (PIP) coverage for all drivers. Your damages may exceed your limits, but this is a good start to fill in the gaps until your claim against the Uber driver is resolved. If you do not have PIP coverage, your parents' or spouse's coverage might extend to you. Your PIP coverage typically extends to you if you were injured as a pedestrian or as a cyclist. But, it usually does not apply if you were injured by an Uber driver while riding a motorcycle or scooter. In these cases, you must report the accident to Uber and call a lawyer.
Report the traffic crash to Uber. Uber drivers are supposed to report accidents, but you should make sure the driver followed the rules. You can file a report on their website to start the process. It is not difficult for severe injuries, requiring surgery and hospitalization, to quickly meet PIP insurance policy limits—especially for those who only have the minimum. Once you have exceeded your PIP policy limits, you should also file a claim with Uber's insurance carrier.
Contact an experienced Manhattan Uber accident lawyer. Rideshare accident claims can be complex, and Uber's insurance company has a large legal team ready and willing to fight each claim that comes their way. An experienced Manhattan Uber accident attorney would know how to deal with large insurance companies and can fight to get you the compensation you deserve. Uber serves millions of riders throughout New York City every year; negligent drivers need to be accountable for their actions and failures so others do not suffer the same fate in the future.
Should I file a claim with Uber's insurance carrier?
In some cases, you need to file a claim with Uber's insurance provider. It depends on whether the Uber driver was transporting you or another rider at the time of the accident. Uber drivers who are not logged into the app and giving rides have the same legal obligation to carry liability auto insurance as other New York motorists. If a Uber driver caused you injuries with his or her vehicle, and you were not riding with that driver, you need to get the driver's personal insurance information to file a claim under his or her bodily injury liability coverage.
Additionally, you should also directly report the accident to Uber. Drivers are supposed to file a report, but you want to get the accident on record, even when no riders are present. Uber provides insurance coverage to drivers logged onto the Uber app, but the amounts are different based on whether the driver has a rider in the vehicle at the time of the accident.
Uber's insurance coverage for drivers logged in and waiting or available for a ride includes:
$50,000 in bodily injury liability (BIL) coverage per person
$100,000 in bodily injury liability (BIL) coverage per event
$25,000 in property damage coverage per event
Drivers who are traveling to pick up a ride or have a rider in their vehicle have $1,000,000 of third-party liability coverage through Uber's insurance company. In New York, Allstate Insurance provides coverage for Uber drivers. If you have sustained injuries in a Manhattan Uber accident as a rider or when a rider was present in an Uber vehicle, you can begin the claims process by reporting the accident to Uber.
You can also file a claim with Allstate online if you are an Allstate customer and already have an account, or by calling 1-800-ALLSTATE.
You're best off asking one of the experienced Uber accident attorneys from Jacoby & Meyers, LLP, to report your accident for you. Insurance companies don't make profits by paying out every claim they receive, so you should expect them to deny or try to reduce the value of your claim. Insurance companies typically take claims more seriously when the claimant has legal representation. You can get the claim started on your own, but it's in your best interest to avoid speaking with an adjuster and to let your attorney handle communications.
Do I have to file a police report after a Manhattan Uber accident?
Vehicle occupants do not need to report an Uber accident to the New York Police Department (NYPD), and neither do pedestrians or cyclists involved in such an accident. However, if you were involved in an accident with an Uber vehicle as a driver, you must report the crash. Keep in mind that even as a rider, you should make sure someone reports the accident to ensure that a record is created. An official police report serves as evidence to support the claim that the crash led to your injuries, making it difficult for the other side to argue that your injuries occurred elsewhere.
Motorists involved in a Manhattan Uber accident need to comply with the state's accident reporting requirements. Regardless of the situation, you must always fill out a civilian accident report within 10 days of the accident. Additionally, you must also call the police to come to the scene of the Uber accident if you suspect that the accident resulted in more than $1,000 in damage, if you or someone else suffered injuries, or if someone died from fatal injuries sustained in the accident.
What is the statute of limitations for filing a lawsuit after a Manhattan Uber accident?
New York has a three-year statute of limitations for the vast majority of lawsuits, including those involving traffic accident injuries, which means you must file suit within three years of the date of your accident. If you have lost a loved one because of a negligent Uber driver, you have two years from the date of death to bring a wrongful death lawsuit against the driver. If you do not file a suit within the allowed deadline, a court will probably dismiss your case regardless of the strength of your evidence. Your Manhattan Uber accident lawyer can guide you on when to file a lawsuit if settlement negotiations fail.
Seeking Compensation for Damages After a Manhattan Uber Accident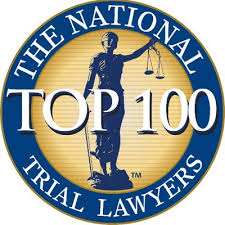 Once you have met or exceeded your mandatory New York no-fault personal injury protection (PIP) insurance coverage, New York law permits you to step outside the no-fault insurance system and take legal action against the Uber driver who caused you harm.
If you reach a fair settlement, or the court rules in your favor, you may receive compensation for some or all of the following losses related to the accident and your injuries:
Medical treatment costs not covered by your PIP policy—including hospitalization, surgery, followup visits, diagnostics, and prescription medication
Estimated future medical treatment costs when an Uber accident results in a permanent condition or injury requiring continuous treatment or care
Lost wages for missing work as a result of the accident, injuries, and rehabilitation
Estimated lost wages when an Uber accident leads to a catastrophic injury
Physical pain and suffering
Emotional pain and suffering
Decreased quality of life
Loss of consortium with your spouse
Punitive damages, if the Uber driver acted with gross negligence
I denied medical treatment at the scene of the accident, but now I feel sore. Now what?
Just because you did not immediately experience symptoms or suffer from excruciating pain does not mean that you have not suffered serious injuries that warrant a Manhattan Uber accident claim. Accidents are traumatic events that often release adrenaline through the body, sometimes masking the pain someone feels after an injury. Also, some severe injuries take time before they show symptoms or cause physical complications. Finally, you need medical documentation of your injuries as evidence to support your Manhattan Uber accident claim.
If you are sore, it could indicate larger issues, such as internal bleeding, internal organ damage, broken ribs, a brain injury, and several other things. You need to go to the nearest emergency room as soon as possible and have a physician examine you for common car accident injuries. Left untreated, some injuries can cause more damage and even lead to death.
Does my mandatory personal injury protection (PIP) insurance cover injuries from a Manhattan Uber accident?
It depends. If an Uber driver injured you while you were in your vehicle, you first need to file a claim under your PIP coverage. It will likely not cover all of your losses if you sustained severe injuries, but it will help until you can take further action to recover damages.
New York law requires those who register vehicles to carry a minimum of $50,000 in PIP coverage to comply with the state's no-fault insurance laws.
Benefits under your PIP policy include:
Payment of reasonable costs for medical treatment and rehabilitation
Up to $2,000 per month to cover 80 percent of lost wages
Up to $25 per day for other expenses related to the accident
After you have exhausted your PIP insurance policy coverage, you should consider taking further action to seek additional compensation that covers the remainder of your lost wages and non-economic costs, such as pain and suffering.
Your PIP insurance will not cover accidents you sustained as a pedestrian or motorcyclist.
The experienced legal team at Jacoby & Meyers, LLP, can help determine your next steps, including whether to file a claim against the at-fault party. Contact us today for a free case evaluation.
How much compensation should I expect from my Manhattan Uber accident claim?
It's impossible to predict the exact amount of compensation that you might receive for your Uber accident injuries. Many factors influence the value of a claim. Additionally, your attorney will value your claim much higher than what the insurance company believes it's worth. In fact, settlement negotiations often rely on meeting somewhere in the middle to avoid litigation. This process sometimes results in receiving fair compensation, but it isn't the full value of your claim.
Factors that Manhattan Uber accident lawyers and insurance companies examine to determine the value of a claim include:
The severity of your uber accident injuries. The scope of one's injuries directly impacts the value of an accident injury claim. Those who suffer more severe injuries in an Uber accident typically have higher value claims than those who suffer minor injuries. For example, a person who suffers a traumatic brain injury (TBI) that causes permanent brain damage typically receives greater compensation than someone who broke an arm and made a complete recovery.
The nature of your uber accident injuries. The nature of Uber accident injuries is closely related to the severity of the injuries and thus impacts the claim's value. Certain injuries are worth more in the eyes of attorneys and insurance carriers. Burns and amputations are examples of when the nature of an injury can increase the value of an accident injury claim. These types of injuries lead to mental anguish, and sometimes embarrassment and shame when scars end up in highly visible areas. For example, think of two Uber accident victims who suffered burns because of a fire when the crash occurred. One burn victim's scar covers the entirety of the upper leg, and the other person's scar covers most of the face. If everything else is equal, the Uber accident victim with the facial scars will likely receive more compensation than the victim with the scar on the leg.
The chances of making a full recovery. Accident victims' long-term prognosis will impact the value of their injury claims. Uber accident victims who are expected to recover fully from their injuries typically receive less compensation than individuals who suffer permanent injuries. Permanent injuries come with additional physical pain and discomfort and often require additional costly care and treatment.
The amount of economic loss. Severe injuries amass more medical treatment costs, and accident victims lose income from hospitalization and recovery. Victims of the most severe Uber accidents might never return to work due to their injuries. Lawyers add up all the tangible and easily quantifiable economic losses to include in the value of a claim. Oftentimes, the amount of economic loss is tied to the severity of injuries, but sometimes, minor injuries can prove costly to treat or might require expensive surgery.
The amount of non-economic loss. Non-economic loss is the least predictable and most difficult to quantify among the factors that can impact a value of an Uber accident claim. Lawyers and insurance carriers evaluate the ways injuries impact someone's life and assign a dollar value. Examples of things that you should include in your non-economic damages claim include physical pain and suffering, quality of life, damage to personal relationships, and mental distress. The more that an Uber accident impacts the non-economic aspects of one's life, the greater the value of the claim.
Should I accept a settlement offer from Uber's insurance carrier?
Not until you talk to our lawyers.
Insurance companies collect premiums from their policyholders and work to avoid paying out as much money as possible to protect their bottom lines. These companies also inspect every claim and have a good idea of when their policyholder is responsible for damages. One tactic that insurance companies use to avoid paying out the full amount of a claim is to offer a quick settlement to accident victims. These offers are typically far less than what someone deserves for their injuries, but attractive enough to tempt injured people to sign and take the money.
Unfortunately, once you accept and sign a settlement offer, you also give up your right to seek further compensation for your injuries. If you do not make a full recovery or need additional treatment or care, you potentially leave yourself without financial recourse. It's always in your best interest to let a lawyer review insurance company offers.
How much does a Manhattan Uber accident lawyer cost?
Your first meeting with our Manhattan Uber accident attorneys is free; at Jacoby & Meyers, LLP, we offer potential clients free case evaluations. These evaluations provide you with a chance to tell your story and for your potential lawyer to evaluate your claim.
If the lawyer advises you to take action, you do not have to pay out-of-pocket attorney fees. We take new clients on contingency, in which case your attorney will deduct fees and other costs of representation from any compensation that you ultimately receive for your injury claim.
Contact Jacoby & Meyers, LLP for the Legal Help You Need After a Manhattan Uber Accident
If you are an Uber rider who suffered injuries in Manhattan, or a Manhattan Uber driver caused an accident that led to your injuries, you might be eligible for compensation. You should not have to pay all of these medical bills and lose wages when a negligent Uber driver caused you harm.
Contact the Manhattan Uber accident attorneys at Jacoby & Meyers, LLP, online, through our website's text chat feature, or at (212) 445-7000 to discuss the specifics of your Uber accident, how your injuries have impacted your life, and the ways we can help you move forward.
---
Manhattan Office
39 Broadway
Suite 1910
New York, NY 10006
212-445-7000
Client Testimonials
Review: 5/5
"David was always there for me to guide me through this difficult car accident. He helped me get better, was always there to listen to me and fought to get me an amazing settlement. I am very pleased with this beyond expectations result and his professional handling. If you need a lawyer, David and his team is the one to go to!"
Review by: Qing L.
Check out some of our other reviews.