Manhattan Slip and Fall Attorney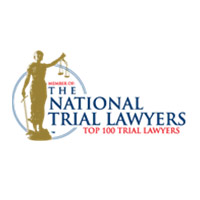 Did you hurt your back after slipping and falling while exiting the 14th Street/Union Square station? Maybe you hit your head after slipping on a wet floor while grabbing a pastrami sandwich at Katz's Delicatessen. Perhaps you suffered a broken hip after slipping and falling in Macy's on W 34th Street. No matter where your injury accident occurred in Manhattan, one thing is certain: you need an experienced Manhattan slip and fall accident attorney on your side.
Slip and fall accidents are the most common events that cause injury to people besides motor vehicle accidents. Fortunately, not every fall results in severe injuries, but many do. The aftermath of a severe slip and fall accident not only includes physical pain, but victims often face emotional trauma and financial stress. The fact that the vast majority of slip and fall accidents are preventable compounds an already challenging situation.
Predictable and preventable slip and fall accidents in Manhattan often lead to severe injuries. These injuries cause significant physical, emotional, and financial pain for Manhattan victims and their families. Fortunately, in many cases, the law allows people injured in accidental falls caused by dangerous property conditions to hold property owners financially accountable. This area of law is known as premises liability law.
If you suffered injuries in a slip and fall accident in Manhattan, contact the skilled slip and fall attorneys at Jacoby & Meyers, LLP for a free case evaluation to learn about the best course of action for your circumstances. Our Manhattan lawyers understand the complexities of premises liability law in New York. We know the uphill battles slip and fall accident victims face and we work tirelessly for them every step of the way.
These slip and fall accidents can happen anywhere, causing severe injuries to victims.
Why Choose Us?
Our Results in Slip and Fall Injury Cases
The experienced legal team at Jacoby & Meyers, LLP has advocated for injured victims of someone else's wrongful actions for nearly 50 years. A significant part of our practice focuses on representing people who have suffered injuries in slip and fall accidents and other types of preventable falls. Our firm's commitment to seeking justice and delivering top-notch client service has led to tens of millions of dollars in damages compensation for our clients and their families.
Some of our recent case outcomes involving preventable slip and falls range between $200,000 and $2 million, and include:
$2 million settlement

for a client who needed surgery and skin grafting after she tripped and fell over poorly-placed plywood extending from a pedestrian barricade;

$1,625,000 settlement

for a client who suffered a life-altering back injury after he slipped off a beam on a construction site. A construction crew had failed to secure the beam and to install a safety railing;

$650,000 jury award

for an elderly client who needed a hip replacement after she slipped and fell on the exterior steps of a house because of poor lighting and a lack of handrails;

$600,000 settlement

for a client who suffered a neck injury after he slipped and fell on a wet floor in a Manhattan office building; and

$200,000

for a client who needed surgery on a ruptured tendon in his leg after he slipped and fell on the concrete slab at his house because his landlord failed to salt or sand the ice.
These examples of slip and fall case outcomes do not guarantee specific results in anyone's case, of course. After all, each slip and fall accident has distinctive facts and circumstances that can increase or decrease the value of a claim. However, the skilled legal team at Jacoby & Meyers, LLP has the resources to build the strongest possible case for its clients to give them the best chance of receiving the compensation they deserve for their slip and fall injuries.

At Jacoby & Meyers, LLP, our Manhattan personal injury lawyers can be with you in a moment's notice. We have an office directly in the heart of Manhattan at 39 Broadway, Suite 1910. Our office is just a few minutes from the New York Stock Exchange, the 9/11 Tribute Museum, and the Wall Street Station. 
When you suffer an injury in a slip and fall accident, our attorneys can be there quickly, meeting you at the site of your fall, in the hospital, or even in your home. We can also meet with you virtually during this time for added convenience, so you do not have to come to our office. We offer FREE initial consultations and reviews, so you can explore your legal options in a safe and supportive environment. Call us today at 212-445-7000 or fill out our confidential contact form for more help!
When can a slip and fall accident result in legal action?
A slip and fall accident obviously occurs when someone slips and falls, but the category of slip and fall accidents has a broader application when considering filing a lawsuit. A slip and fall accident can refer to one of many preventable and unintentional falls that happens on another person's or entity's property. They also refer to trip and fall accidents that occur when someone trips over a hazard in their path and falls.
If you live and/or work in Manhattan, you likely spend a lot of time on foot, which means you are at risk for a slip and fall accident anywhere. You could fall at someone else's home, in the lobby of an apartment building or office building, while shopping, or while strolling through the city on a sidewalk. The presence of negligence defines a slip and fall accident from a legal perspective. A property owner, business owner, the City, or another entity's negligence must have led to the fall.
Some scenarios that often coincide with negligence and lead to a dangerous slip and fall or trip and fall accidents include:
Failure to clean snow, ice, trash, or other debris from a storefront, sidewalk, driveway, etc.
Failure to clean up water, food, and oil spills or any other spillage
Failure to maintain floor coverings leading to broken tiles, loose carpet, rotten wood, etc.
How long do I have to take legal action after a Manhattan slip and fall accident?
Under New York law, those who suffer injuries due to negligence typically must comply with a three-year statute of limitations. Injured people must bring a lawsuit against the party who caused their injuries within three years of the date of injury. Even though you have three years, it's better to take action sooner than later.
First, gathering the evidence you need to support your claim gets more difficult as time goes by, especially concerning securing witness testimony. Additionally, courts must strictly adhere to statutes of limitations. If the clock runs out, you cannot receive compensation for your injuries, no matter how strong your case is against the other side.
The law does have some exceptions that allow the court to pause, or toll, the statute of limitations. Invisible injuries are a common reason. For example, people who hit their head during a slip and fall accident might suffer a traumatic brain injury and not experience symptoms for days or weeks. Toddlers and young children are especially vulnerable to brain injuries from a slip and fall. Little ones cannot communicate their symptoms the same way, so parents sometimes take months or years before noticing an issue.
If you are worried about the time element of your claim, it's best to consult with a lawyer who can advise you on whether your case warrants an exception.
How Much is My Slip and Fall Accident Case Worth?
Seeking Compensation After a Manhattan Slip and Fall Accident
Victims of a slip and fall accident caused by a careless property owner deserve compensation for their injuries and losses. New York law permits slip and fall accident victims to take legal action to seek compensation for damages in many cases.
The amount of compensation you receive depends largely on the type of injuries you suffer, the severity of those injuries, and the type of negligence shown by the property owner. It is not unheard of for a slip and fall accident to result in an award worth millions, especially when the injuries are life-changing.
Every case has its own unique aspects, but in general, a Manhattan slip and fall victim may seek to recover compensation for:
Medical expenses. These expenses include ambulance rides, emergency room visits, hospitalizations, radiology, surgeries, aftercare, prescription medications, and travel to and from the doctor or hospital.
Estimated future medical costs. Slip and fall accident victims who suffer catastrophic injuries may require ongoing, indefinite care and assistance.
Rehabilitation expenses. This includes physical therapy, speech therapy, occupational therapy, and any other specialist associated with helping those injured in a slip and fall regain lost functions and cope with the challenges of a permanent injury.
Costs for assistive devices. These devices include wheelchairs, crutches, walkers, and canes
Lost wages. This includes wages lost due to missing work from the slip and fall accident injury
Estimated future lost wages. Permanent disability and impairment can cause a slip and fall injury to preventing a victim from returning to work or seeking future employment;
Expenses to modify the home. Expenses include when a slip and fall accident victim needs to make their house more accessible by adding things like grab bars, handrails, and wheelchair ramps
Physical and emotional pain and suffering
Loss of consortium
Reduced quality of life
Any other costs that might apply to a particular case
If a slip and fall accident has led to the death of a loved one, surviving family members may also have the right to seek financial compensation through what is known as a wrongful death action. This kind of lawsuit can result in the recovery of many of the types of damages listed above, as well as for burial and funeral costs.
Consult with the experienced Manhattan slip and fall attorneys at Jacoby & Meyers, LLP to evaluate your rights to pursue action after a devastating slip and fall accident. Our lawyers can meet with you and help you understand more about compensation and how much your case might be worth.
Slip and Fall Accidents in Manhattan
The New York State Department of Health reports that falls are the leading cause of injury-related deaths, emergency room visits, and hospitalization for people over age 65. In fact, New Yorkers of any age can suffer debilitating injuries in a slip and fall accident. The National Center for Injury Prevention and Control, which is part of the Centers for Disease Control and Prevention (CDC), identifies unintentional falls as a leading cause of non-fatal emergency room visits in every age group except 15 to 24 year-olds.
These slip and fall accidents can happen anywhere, causing severe injuries to victims. Some dangerous situations that can lead to a slip and fall accident and devastating injuries include:
Run-down buildings with loose, ripped, or cracked floor coverings;
Uneven steps and loose handrails;
Uncleared snow, ice, and trash in parking lots, driveways, and storefronts;
Wet product use or spills of water, floor wax, floor cleaning products, food, oil, or any other substance that makes a floor dangerously slick;
Dry product use or spills of sand, dirt, powder, and granules;
Poorly maintained escalators and elevators; and
Uneven and poorly maintained sidewalks and walkways.
These are just a few examples, of course. No matter what kind of dangerous property condition leads to someone falling and getting hurt, the team at Jacoby & Meyers, LLP has the know-how to investigate the root cause and to pinpoint who should have prevented it.
In Manhattan, some of the most common places where slip and fall accidents occur include:
Stadiums. In Manhattan and surrounding areas, slip and fall accidents happen in stadiums such as Madison Square Garden, Barclays Center, Icahn Stadium, Yankee Stadium, and Metlife Stadium.
Hotels. What do one-star and five-star hotels in Manhattan have in common? Slip and fall accidents occur here frequently. From the Crowne Plaza Times Square in Manhattan to Homewood Suites by Hilton in Midtown, hotel slip and fall accidents occur at an alarming rate.
Restaurants. Restaurants in Manhattan are often busy and bustling at all hours of the day and night. Wet floors, broken carpets, and unsecured rugs can all result in serious accidents. From cafes in Greenwich Village to bistros in Little Italy, slip and fall accidents here can cause serious injuries.
Subway Stations. Subway stations and platforms should be kept safe for all New Yorkers. However, wet floors in subway stations can cause serious accidents to New Yorkers coming on or off of the subway.
Department Stores. Whether you shop at Bloomingdales on Broadway or T.J. Maxx on W 57th Street, you deserve to shop for clothing and household items in a safe environment. Unfortunately, when store owners and managers fail to keep their floors dry, serious slip and fall accidents can occur.
Injuries Caused by Slip and Fall Accidents
No matter where your slip and fall accident occurs, you have a right to seek compensation for those injuries. This compensation should include money to help pay for all your medical expenses both now and in the future. To do this, you must first understand your slip and fall injuries and how they will affect your life and future. 
At Jacoby & Meyers, LLP, our team of experienced Manhattan slip and fall accident attorneys has represented victims who suffered from a wide range of injuries, including:
Head injuries

Back injuries

Spinal cord injuries

Soft tissue injuries

Neck injuries

Broken bones

Amputation

Disfigurement

Internal organ damage

Abrasions

Hip injuries
Slip and Fall Accidents in Manhattan and Brain Injuries
According to the CDC, unintentional falls constitute the number one cause of traumatic brain injuries (TBI) in adults older than 65 and in children. Slip and fall accidents can often cause a person to hit their head on the pavement, ground, or floor below them. A sudden blow to the head can lead to a traumatic injury to the brain ranging from "mild" (i.e., a concussion) to severe. No matter the label, however, any TBI can inflict lifelong complications for victims and their families. Children who sustain a TBI can risk developmental difficulties that sometimes go undetected for months or years.
Other consequences of suffering a TBI in a slip and fall accident include challenges with:
Short-term and long-term memory;
Logical reasoning;
Vision, hearing, and other senses;
Balance;
Expressing, communicating, and understanding language and emotions;
Impulse control; and
Changes in personality and behavior.
Even the most "mild" TBI can result in severe, debilitating conditions that last for years or more. Do not assume that just because you "only" suffered a concussion in an accidental fall caused by a dangerous Manhattan property condition that you have no right to compensation. In all likelihood, you do. Contact the team at Jacoby & Meyers, LLP today to learn more.
Think "Picture" After a Slip and Fall Accident In Manhattan
Proving liability in a slip and fall accident is a challenge. Everything in Manhattan moves fast, including valuable evidence. Capture it before it is gone. If possible (and preferably before getting back up), have someone take a series of pictures of the circumstances of your fall. You must prioritize treating injuries following a slip and fall accident, but you must gather visual evidence for your subsequent legal case.
Why do we say this? To put it bluntly, you are the most valuable evidence a lawyer may have in a settlement claim. If possible, move nothing before taking snapshots. A picture paints an image that words often cannot express. The best time to document the moment is at the moment of impact. While unflattering, visual documentation of a person lying on the floor or a sidewalk can create powerful leverage when presenting a case to an insurance adjuster. Mobile phones usually take quality photos—take as many as you can.
Why pictures form crucial evidence
The right picture can show, better than any written report, the full extent of an injury. Additionally, a photograph of the accident scene can show that the victim might have grounds for a premises liability claim.
A property owner commonly, even with good intentions, acts to rectify a dangerous situation after the incident, potentially removing the evidence of their negligence. In this scenario, an insurance adjuster or a jury may never see the cause of the slip and fall.
A photograph of the accident scene can:
Give a clear picture of the accident site
Document injuries
Help remove a victim's possibility of fault
Pictures are definitive—a photograph is not an opinion or interpretation. A snapshot can show proof.
What pictures should I take?
A full-body image showing the condition and position of the accident victim, including any bleeding, lacerations, or apparent fractures.
The condition of the floor
The lighting in the immediate area
Any security or surveillance cameras in the area
Photos of anything in the immediate area help paint a comprehensive picture for the insurance company. A wide-angle snapshot can help to put things into perspective. Pictures taken from all angles and directions can help.
Pictures of the victim's clothing and footwear. It is always a good idea to preserve clothing and shoes after a slip and fall accident.
Pictures can document the healing process
It can help to get pictures of your healing process. A victim's injuries can look substantially different at the negotiation table than on the day of injury. Weekly photos and pictures taken during medical treatments may prove beneficial.
Manhattan Slip and Fall Laws
Visitor Status in Manhattan Slip and Fall Cases
Under New York law, property owners have an obligation to maintain a safe environment for people who visit or live on their property. The law states that property owners must "use reasonable care to keep the premises in a reasonably safe condition for the protection of all persons whose presence is reasonably foreseeable." The extent to which a property owner can be held liable for a slip and fall injury, and the degree of obligation an owner owes to a visitor, depends upon that visitor's legal status on the property.
New York, like most states, categorizes property visitors under three legal designations: invitees, licensees, and trespassers.
Invitees
Property owners owe the highest legal duty toward invitees or people who have been given express permission to come onto property for the owner's business purposes or for public use. Business invitees include anyone you might call clients, customers, or patrons, such as diners at restaurants, shoppers at stores, patients at a hospital, and businesspeople visiting an office building. Public invitees consist of anyone who uses a public space like a city park, playground, or building plaza. Property owners have a duty to prevent property conditions that pose a hazard to invitees and to warn visitors of any dangerous condition the owner knows or should reasonably know about.
Licensees
Licensees have express or implied permission to be on a property for their own purposes, rather than for the owner's purpose. Confusingly, the law usually treats someone you invite to a party at your house as a licensee, not an invitee, because the person comes for their own social reasons. Still, someone you directly invite onto your property enjoys equivalent rights to an invitee – you must generally keep them safe from known dangerous property conditions. Someone who only has an implied invitation to come onto the property, in contrast, enjoys fewer legal protections. Property owners need not warn them about obvious hazards, but still cannot actively try to harm them, either. Delivery drivers from FedEx or UPS, the person who reads the electric meter each month, and traveling salespeople, all serve as examples of some common uninvited licensees.
Trespassers
Trespassers have no right to go onto another person's or company's property because they have neither express nor implied permission. Under state law, property owners owe no duty to adult trespassers, except not to hurt them intentionally (in most cases). Property owners do owe duties to child trespassers, on the other hand (see below).
Child Trespassers in New York Slip and Fall Injury Cases
Children are protected from injury resulting from a dangerous condition on a property other than their home, regardless of their visitor status. Careless New York property owners open themselves up to financial liability for an injury to a child under the so-called attractive nuisance doctrine. An attractive nuisance is a property feature that attracts children to it, and which without reasonable precautions could pose a hazard to children.
Common attractive nuisances include:
Trampolines;
Swimming pools;
Construction sites with piles of lumber, materials, and soil;
Heavy equipment like bobcats and bulldozers;
Ponds, fountains, and other water features; and
Outdoor play equipment such as swing sets and treehouses.
If your child fell or got hurt while on someone else's property in Manhattan, contact Jacoby & Meyers, LLP right away. Just because children fall and get hurt from time-to-time does not mean that you should not deserve compensation. Property owners have important obligations to keep children safe from dangerous property conditions.
Is the property owner automatically liable for damages after a Manhattan slip and fall accident?
Not all unintentional falls occur because of the negligence of a property owner. New York law requires property and business owners to keep their premises safe for visitors. The definition of safe often underlies any disputes and can impact settlement negotiations. Each person views safety differently, and the law leaves room for interpretation. On a broad level, owners must warn visitors of known hazards or dangers and take steps to fix hazards when possible. Property owners who do not comply could be liable for injuries if someone falls.
If the property owner or person in control of the property warned visitors of dangers verbally or with safety cones or rope, it's less likely the owner will be liable for damages. The same is true if a visitor enters a prohibited area of the property. Yet, you should never assume anything about your slip and fall accident case. Let an experienced attorney review the facts and determine the viability of your claim.
Is my employer responsible for damages after a slip and fall accident at work in Manhattan?
Even if your employer's negligence led to a slip and fall injury, they will seldom be financially liable for your injuries because of workers' compensation insurance. In New York and every other state, employers must carry workers' comp insurance that provides benefits to employees who suffer from a workplace injury or illness. The insurance protects employers from personal injury lawsuits. Workers' compensation benefits pay for necessary medical expenses and a portion of lost wages through temporary disability payments if your claim is approved.
Worker's compensation benefits do not cover non-economic damages such as pain and suffering. You cannot sue your employer for pain and suffering, but some situations might warrant taking legal action against a third party. For example, if you slip and fall at a construction site, the property owner could be liable if his negligence led to your injuries. An experienced Manhattan slip and fall attorney can identify any third parties and advise you on the best course of action to receive compensation for your workplace injuries.
Is my landlord liable for my injuries if I slipped and fell in the lobby or outside my Manhattan apartment building?
The language in your lease agreement with the property owner or leasing company will dictate the extent to which your landlord might be liable for damages after a slip and fall accident. For example, if you slip on the ice and snow, and you are responsible for clearing the ice and snow, it's likely a court will not rule in your favor.
On the other hand, if your landlord was responsible for snow removal, you can hold them liable for damages. Specific clauses in your lease agreement outline your responsibilities, but your landlord's negligence must have also led to your injuries. The best way to determine if you have a viable claim is to consult with an experienced Manhattan slip and fall lawyer who can evaluate your case and advise you on your next steps.
What damages could I get for my Manhattan slip and fall injuries from a jury verdict or insurance settlement?
If you file an insurance claim or bring a lawsuit against a negligent business owner or property owner after a slip and fall accident, you could receive compensation for various losses related to your injuries. Depending on the exact circumstances of the accident and your injuries, a settlement or jury award could include compensation for medical bills, estimated future medical expenses, lost wages, estimated future lost wages, pain, and suffering, loss of consortium, reduced quality of life, and other losses that apply to your Manhattan slip and fall accident claim.
Do I have to hire a lawyer to recover damages after Manhattan slip and fall injuries?
Yes. If you file an insurance claim against the property owner without a lawyer, you risk not getting any or all of the compensation you deserve for your slip and fall injuries. Insurance companies typically take those with legal counsel more seriously and sometimes use questionable tactics to deny or devalue claims when lawyers are not involved. Additionally, lawyers are trained negotiators who understand the way New York's court system works and how to apply the law to a client's claim to help them get the best possible outcome for their slip and fall accident claim.
How a Manhattan Slip and Fall Accident Lawyer Can Help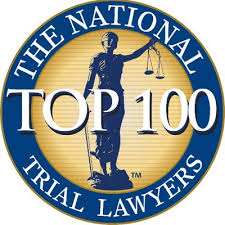 At Jacoby & Meyers, LLP, our Manhattan slip and fall accident lawyers want to help you after an injury accident. We know that you need someone on your side to handle the insurance companies and negotiate a fair settlement. Our lawyers work tirelessly to gather evidence, build a case, and negotiate the money you need to navigate life after a serious slip and fall accident.
We know that you need money quickly to pay for rising medical expenses and lost wages. We also know that in New York, accident victims only have 3 years to file a claim. If you miss this deadline you won't be able to file a claim and collect compensation. While this may seem like a long time, we know how quickly valuable evidence is lost or destroyed. As such, it is important to act now!
Contact Our Manhattan Slip and Fall Accident Lawyers
Get the Help You Need from Jacoby & Meyers, LLP After a Slip and Fall Injury in Manhattan
At Jacoby & Meyers, LLP, we understand the physical, emotional, and financial challenges you face after a severe slip and fall injury interrupts your life. We cannot take away the pain for you, but we help you seek compensation for losses related to a slip and fall accident if you have a viable case.
Money from a settlement or court award will not undo the past, but you should not have to shoulder the financial burden of an injury because a careless property owner failed to correct or warn you about a hazard. You also deserve compensation for the emotional trauma and stress that you have experienced.
A skilled Manhattan slip and fall attorney investigates the circumstances of a client's accident and injury to build the strongest case possible against the property owner who caused harm.
Contact Jacoby & Meyers, LLP today online, start a chat with one of our live representatives, or call us at (212) 445-7000 for a free case evaluation, so one of our team members can review your case and determine your eligibility for receiving compensation.
---
Manhattan Office
39 Broadway
Suite 1910
New York, NY 10006
212-445-7000
Client Testimonials
Review: 5/5
"David was always there for me to guide me through this difficult car accident. He helped me get better, was always there to listen to me and fought to get me an amazing settlement. I am very pleased with this beyond expectations result and his professional handling. If you need a lawyer, David and his team is the one to go to!"
Review by: Qing L.
Check out some of our other reviews.