Manhattan Train Accident Attorney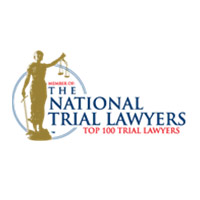 With many conveniently located subway stops and the way they zip through past, and under, the congested city streets, it's no wonder that trains have become so deeply embedded into the fabric of Manhattan life. There's even an air of romance associated with them—think of Duke Ellington's jazz classic, "Take the A Train."
Yet too many involved preventable, unintended injuries and fatalities take place as a result of the negligent operation of Manhattan's trains.
According to the Federal Railroad Administration (FRA) Office of Safety Analysis, between 400 and 500 train accidents and incidents occur in Manhattan each year. Many of these accidents result in death. Hundreds suffer injuries from equipment-related accidents.
If you were injured on the subway or a commuter train that serves Manhattan, New York law permits you to seek compensation for damages if negligence led to your injuries.
About Our Firm
For nearly five decades, the personal injury lawyers at Jacoby & Meyers, LLP have represented New Yorkers in legal actions seeking compensation for harm caused by someone else's careless, reckless, or intentional conduct. Manhattan residents, workers, and visitors who suffer injuries and tragedies in train accidents, including those involving the subway, LIRR, Metro North, New Jersey Transit, and Amtrak, trust us to handle their legal claims with skill, determination, and compassion.
Over the years, our team has recovered millions of dollars from individuals, businesses, insurance companies, and government agencies on behalf of injured and grieving New Yorkers. Of course, we cannot guarantee that a client will receive compensation through our efforts. However, we can promise to deliver personalized, sophisticated legal services to each-and-every client designed to achieve the best possible outcome for the client's circumstances.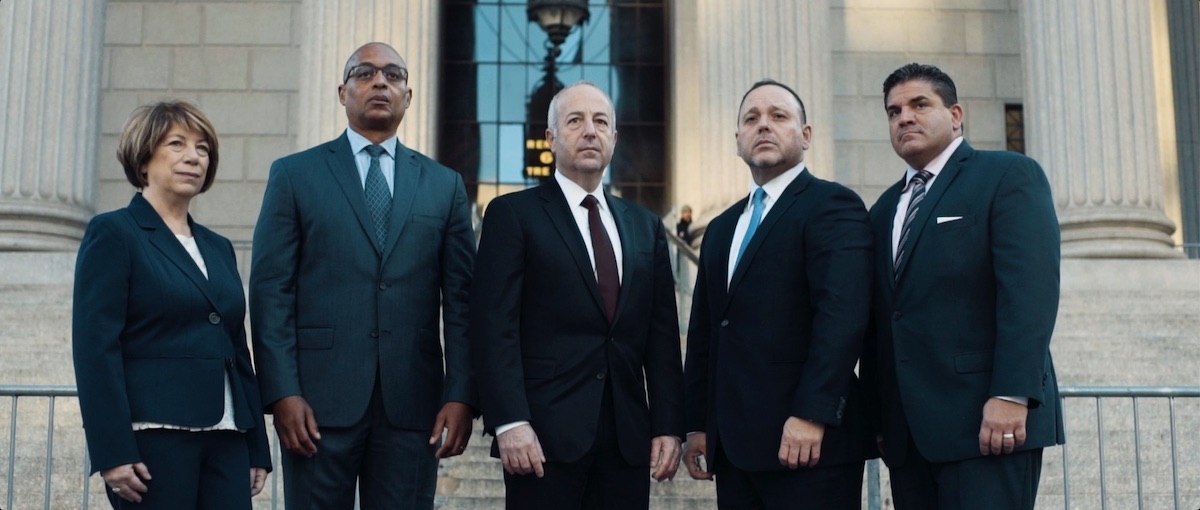 How Manhattan Train Accidents Happen
A two-year-old boy died after being hit by a subway train in lower Manhattan. The accident occurred in Fulton Station, one of MTA's busiest, during evening rush hour. Authorities reported that the child apparently became separated from his mother in the crowded station and somehow ended up in the path of a No. 2 train. He was transported to New York-Presbyterian Lower Manhattan Hospital in critical condition and was later pronounced dead.
This tragic accident represents one of a growing number of incidents that have seriously injured or killed people on or around subway and commuter trains in Manhattan in recent years. In the most recent year for which data is available, nearly 900 injuries and fatalities occurred as a result of individuals getting too close to trains or falling onto train tracks in New York City.
These train-related injuries and fatalities can happen in a variety of ways—and most of them involve negligence.
In Manhattan, many of these incidents involve a train striking or running over the victim. A study of several years' worth of New York City subway data suggests that intentional acts of self-harm were the most common cause of train-related death and injury in those cases. However, between one-third and one-half of deaths and injuries resulted from an unintentional act, such as falling from the platform, during that period. A small portion of train-related injuries and fatalities happened in connection with a crime, such as a person being pushed onto the tracks.
No matter how a Manhattan train accident occurs, the team at Jacoby & Meyers, LLP has the skill and resources to fight to make sure victims receive the compensation they deserve.
Injuries Associated With Manhattan Train Incidents
The injuries suffered when a victim gets hit or run over by a train, or injured on train tracks, are generally catastrophic and often fatal.
Among the most common injuries associated with Manhattan struck-by-train incidents are:
Blunt trauma is a broad term used to describe injuries caused by the body being struck by a blunt object or surface, such as a train. This is the cause of death listed for nearly every train accident fatality that involves someone getting struck by the train. Common results of blunt trauma include lacerations to major blood vessels or the aorta, lacerated or crushed organs, a crushed or severed spinal cord, or a skull fracture. Each of these injuries is significant enough to cause death. If several of these conditions are present, the death is generally described as blunt trauma.
Below-the-knee amputation occurs when a train cuts or crushes a victim's leg. The amputation may occur during the accident itself, or may result from emergency medical treatment aimed at saving the accident victim's life. This is a physically challenging type of injury to suffer, complete with the pain of the injury itself, as well as weeks or months of rehabilitation to gain strength in the upper body, maintaining muscle tone in the remaining limb, while allowing the residual limb to heal and preparing it for a prosthetic. Complications, such as infections in the site of the wound, are common and often result in repeat surgeries and other medical interventions. In addition, this type of injury often comes with a steep psychological price, and amputees may need counseling to deal with the dramatic changes the injury has on all parts of their life.
Electrocutions and burns: A 30-year-old avid skateboarder died after being electrocuted by the third rail as he walked along the subway tracks in Brooklyn. The third rail of the subway train contains 625 volts of electricity; enough to kill a human. A friend who was with the man when the electrocution occurred attempted to assist him in getting away from the current and was also injured by the electricity. Electric shocks result not only in severe burns, but other serious conditions such as loss of consciousness, muscle spasms, difficulty breathing, irregular heartbeat, and seizures.
Other Types of Incidents Involving New York Trains
Approximately 5.5 million people utilize the Metropolitan Transit Authority subway system each weekday. Nearly 6,700 subway cars transport Manhattan residents, workers, and visitors each day via 472 separate stations. The Fulton Street Station, where the accident discussed above occurred, is the fifth busiest in the City. 28 million passengers pass through it every year. The busiest station in the system is Times Square/42 Street, which sees more than 65 million riders in a year.
And that's just the subway. Three commuter rail lines—the LIRR, Metro North, and New Jersey Transit—carry commuters and regional travelers to and from stations in Manhattan. Amtrak trains also make regular stops at 125th Street Station and Penn Station.
With trains serving as a major form of transport for so many people in the New York City metro region, many incidents involving trains can inflict injuries and fatalities.
They include:
Derailments, in which a train leaves the tracks, which can lead to injuries to train passengers and bystanders.
Falls on or from train platforms that do not involve the victim being struck by a train.
Injuries resulting from snow and ice buildup on subway stairs and platforms.
Criminal acts, such as assault, occurring at a train station or on a train car.
The team at Jacoby & Meyers, LLP has years of experience representing New Yorkers in virtually every type of train incident imaginable. Contact us to learn more.
Legal Liability For Manhattan Train Accidents
Victims of Manhattan train accidents may have the right to recover compensation for their injuries and losses from anyone whose unreasonably dangerous decisions or actions contributed to causing the accident.
Under New York Law, legal liability for train accident injuries generally may exist if:
A party owed the victim a duty of care not to put the victim at risk of harm;
The party breached the duty of care by making a dangerous decision or taking a dangerous action that put the victim in harm's way; and
The victim suffered injuries as a result of that breach.
As a general proposition, anyone whose decisions or actions fall within the three requirements above could owe compensation to a Manhattan train accident victim. Who might have that kind of liability?
Here are a few of the potential parties Jacoby & Meyers, LLP may investigate for liability in a Manhattan train incident:
Government or quasi-governmental agencies that operate trains throughout Manhattan and certain train stations, which include the MTA (operating the subway, LIRR, and Metro North), the Port Authority of New York and New Jersey (operating PATH trains), the New Jersey Transit Corporation, and Amtrak.
Private companies or individuals that own or operate (or used to own or operate) train tracks, train stations, rail cars, rail equipment, or other railroad-related businesses in and around Manhattan.
Private individuals and entities that design, construct, manufacture, and maintain railroads and railroad equipment in and around Manhattan.
Manhattan rail passengers and visitors to Manhattan rail stations.
Piecing together who may have legal liability for a Manhattan train accident is rarely a straightforward or simple process. Attorneys for victims often must untangle complicated commercial relationships, bureaucracies, chains-of-title, and insurance coverages to determine who should pay compensation to a train accident victim.
At Jacoby & Meyers, LLP, our nearly-five-decades of serving clients in Manhattan gives us the depth of knowledge and know-how to tackle even the most complicated train accident scenarios. Contact us today to learn more.
What is the statute of limitations for bringing a lawsuit after a Manhattan train accident?
It's always best to take action as soon as possible after getting injured in any type of accident caused by negligence. Yet, sometimes you need to wait because of incapacity or other challenges. In most train accident injury cases, New York law allows three years for accident victims to bring a lawsuit against a negligent person or business. This time limit will likely apply if you sue a commuter railway or other party. However, the requirements for taking action against the Metropolitan Transportation Authority (MTA) changes the story.
If you live or work in Manhattan, you likely know that the New York City Transit Authority (NYCTA), overseen by the MTA, operates the city's subway system. Taking legal action against the NYCTA means you are taking action against the City of New York, considered a government entity. The same statutes of limitations do not apply when suing the government. You must also file specific procedures and meet deadlines to seek compensation for damages.
If you have been injured on the subway due to negligence, you must serve a Notice of Claim to the city within 90 days of your Manhattan train accident. Once you have filed a Notice of Claim, the City of New York has 30 days to request a hearing where you will likely have to testify under oath. Only then can you file a lawsuit. Eligible family members can file a wrongful death lawsuit but have an additional year to take action and must bring a suit within two years of the death of a loved one.
Taking Legal Action for Manhattan Train Accident Injuries
Identifying parties with legal liability for a Manhattan train accident is one thing. Obtaining compensation from them is quite another. It takes the skill and experience of a seasoned New York train accident lawyer to secure the money victims of train accidents deserve for their injuries and losses. Jacoby & Meyers, LLP is up to the task.
Seeking compensation for Manhattan train accident injuries can involve multiple, complicated legal proceedings. For any given incident, securing a fair payment from the party with legal liability could require taking legal action against one or more city, state, or federal government entities, private businesses, or individuals.
Legal actions against government agencies, in particular, can challenge all but the most experienced lawyers.
For example, a claim against the MTA or a similar city agency typically requires sending a Notice of Claim to the agency within 90 days of when the accident occurred, which triggers an administrative process in which the City agency has the right to:
Question the claimant under oath,
Request that the claimant undergo a physical examination by a physician of the agency's choosing, and
Negotiate a settlement,
It gets to do all of this before the victim's lawyer can file a lawsuit in New York court.
A claim against a federal entity like Amtrak, meanwhile, is subject to federal laws that can limit the amount of money a claimant might recover, and which may require a claim to be filed in federal, rather than state, court. The process becomes even more complicated when both public and private entities share liability.
In other words, seeking compensation for a train accident injury is never a simple or straightforward proposition. The skill, experience, and resources of the attorney the victim hires can have a significant impact on the victim's chances of recovering compensation. Only trust a seasoned, knowledgeable law firm like Jacoby & Meyers, LLP with your Manhattan train accident injury claim.
Who might be responsible for my Manhattan train accident injuries?
Train accidents are traumatic events that lead to severe injuries for those involved, and most are preventable. The question is who should have prevented your accident.
MTA runs the vast majority of trains in Manhattan, but you might also ride a private carrier, such as Amtrak.
Aside from taking legal action against the City of New York, you might name one or more of these parties as defendants in a train accident injury lawsuit.
Railroad company. Railroad companies operating in New York have a legal duty to safely transport passengers and protect motorists, pedestrians, and others during operation. Railroads with poor hiring, safety, and training practices can be fully or partially liable for damages related to train accident injuries when their negligent practices cause an accident.
Train conductor or engineer. Train conductors are typically those in charge of an entire train while engineers operate or "drive" a train. Investigators often first look at the engineer when an accident happens because engineers monitor the speed, air pressure, and other instruments to operate the train safely. Engineers also use the throttle and air brakes. If an engineer consumes alcohol, uses drugs, feels fatigued, or another type of impairment leads to a mistake, the consequences can be treacherous. Conductors typically only deal with passengers and the crew, but some operate track switches and perform inspections. If they fail at any equipment-related responsibility, they could cause a mechanical breakdown that leads to a dangerous train accident.
Train manufacturer. Train manufacturers can be financially responsible for damages related to train accident injuries if they design or build a defective train. Defects sometimes lead to mechanical failures that cause dangerous and sometimes fatal train accidents.
Rail construction or rail maintenance company. Companies that build and maintain subway tracks and other train tracks in Manhattan have a legal duty to build safe tracks. These companies also must complete regular inspections and immediately fix any issues. Poorly maintained railroad tracks can lead to train derailments and other dangerous accidents.
Motorists or pedestrians. The most deadly of all train accidents typically occur at railroad crossings. The subway and commuter trains in Manhattan primarily operate underground or above ground on an elevated rail, keeping motorists and pedestrians safe. In Manhattan, those on foot who jump in front of a train to attempt suicide, play chicken, or engage in other risky behaviors, can cause an accident and might be responsible for damages related to injuries.
Do I have to go to court after suffering injuries in a Manhattan train accident?
Many train accident injury claims settle before going to court. If you take legal action, your Manhattan train accident attorney will communicate and negotiate with the insurance carrier to reach a settlement agreement that provides the compensation you deserve for losses related to your train accident injuries.
Sometimes those named in a lawsuit deny liability or use every trick in the book to reduce the value of your claim. In these cases, a settlement is not likely, so your lawyer will have to litigate your case. If settlement negotiations fail and your case goes to trial, you will likely have to go to court to provide testimony about the accident and your injuries.
Possible Compensation for Train Accident Injuries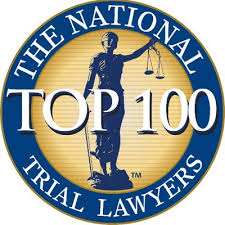 As in any personal injury case, there is no guarantee of a successful outcome in a Manhattan train accident injury claim. Every case has unique facts and circumstances that affect its probability of success.
What types of damages can I recover after a Manhattan train accident?
If you bring a lawsuit to seek compensation for damages related to your injuries, you could receive money for various types of economic or non-economic losses if you prevail in your claim.
They include:
Cost of emergency response teams. Subway accidents that happen between stations often require special emergency response personnel and equipment to safely get passengers away from the train in addition to an ambulance ride to the nearest Manhattan emergency room.
Medical expenses. Severe injuries require emergency room treatment and often costly hospitalization and other costs, such as x-rays, lab tests, medication, and follow-up doctor visits.
Estimated future medical expenses. Those who suffer the most severe injuries sometimes indefinitely need ongoing care or treatment. In these cases, lawyers including future medical costs, such as residing in a long-term care facility or additional surgeries.
Rehabilitation costs. Recovering from a severe train accident injury involves a wide range of therapies that help accident victims cope with the physical and emotional challenges of rehabilitation. Examples include physical therapy, occupational therapy, and mental health services.
Lost wages. Train accident victims who suffer injuries can miss weeks or months from work, forcing them to lose household income.
Estimated future lost wages. Some injuries are too severe for a person to return to their job, and they might never work again.
Physical pain and suffering. Lawyers place a value on the physical pain one suffers to compensate accident victims for non-economic damages.
Mental anguish. Severe and permanent injuries can leave accident victims emotionally traumatized.
Diminished quality of life. If Manhattan train accident victims suffer from chronic pain, lose a limb, or suffer from some other permanent injury, they sometimes receive compensation for changes to their quality of life.
Loss of consortium. Severe injuries can permanently impact sexual relations between partners.
Scarring and disfigurement. Amputations, burns, and other deformities that occur due to a train accident sometimes lead to compensation for scarring and disfigurement.
Can I recover damages after my spouse/child died in a Manhattan train accident?
If you lost a loved one in a Manhattan train accident, New York law entitles eligible surviving family members to bring a wrongful death lawsuit for damages against those allegedly liable for the accident.
You can potentially recoup some losses mentioned above, and you can usually receive compensation for funeral expenses and burial or cremation costs. Your Manhattan train accident lawyer can answer specific questions you have related to your family's situation, evaluate your claim, and advise you on the best course of action.
Close family members of victims killed in train accidents may have legal rights to seek compensation through a lawsuit known as a survival and wrongful death action. In addition to the types of damages listed above, those family members may have the right to seek compensation for financial losses resulting from the tragedy, including loss of monetary support and costs associated with a funeral and burial.
What should I do if the insurance company makes a quick settlement offer after a Manhattan train accident?
If you have not already hired a lawyer, you should consult with an attorney immediately anytime you receive a settlement offer. Trains are expensive pieces of machinery, making train accidents costly. Even though railroads carry large insurance policies, their carriers do not want to pay large claims. Offering a quick settlement to train accident victims is a go-to strategy for insurance companies to avoid some financial responsibility.
Early offers might look attractive, especially as medical bills are piling up and you or your loved one has lost income from missing work. However, they are typically predatory and far lower than what a train accident victim deserves for injuries caused by negligence. Additionally, once a victim accepts an offer, they forfeit any right to seek more compensation in the future. This can be devastating for those who suffer permanent injuries or have ongoing medical expenses after they have accepted a settlement.
Ultimately, it's best to consider an early settlement offer as a starting point for negotiations. Your attorney can review the offer and communicate with the insurance company for a higher number.
Can MTA employees sue after suffering injuries in a Manhattan train accident?
Those who work on the subway or commuter trains need to take a different course of action to seek compensation for their injuries. Typically, on-the-job injuries fall under workers' compensation insurance. However, railway employees do not file a workers' comp claim because they are protected under the Federal Employers' Liability Act (FELA).
If you were injured in a Manhattan train accident as an employee, you must file a FELA claim. Unlike workers' compensation, victims must prove their employer's negligence led to the accident and their injuries.
Examples of negligent acts that could lead to a FEMA claim against a railroad include:
Inadequate safety practices
Inadequate enforcement of safety practices
Poor or inadequate training practices
Failure to provide railroad workers with the proper materials to perform their job tasks
Failure to schedule or hire enough employees to operate a train safely
Recovering damages from a FELA claim is similar to recovering damages from a train accident injury lawsuit, which covers far more types of compensation than a workers' compensation claim. You can receive compensation for non-economic losses, such as pain and suffering and loss of consortium, if you win your FELA claim, which workers' compensation claims don't cover.
How can a Manhattan train accident lawyer help?
Lawyers advocate for the clients in various ways during an injury claim. They file paperwork, meet critical deadlines, contact witnesses, and gather evidence to support a claim.
Train accidents are unique because the evidence you need to provide in your claim can be difficult to obtain. Railroad companies have to keep specific records and use specific equipment to comply with Federal Railway Administration (FRA) rules, and lawyers have the knowledge and tools to efficiently gather the evidence you need to give you the best chance of a positive outcome.
Examples of evidence a lawyer can obtain include:
Video recordings from safety cameras on the train
Audio files that include communication between dispatch, operations, and engineers
Data from the event data recorder (EDR), which is a train's "little black box"
Records from dispatch to search for dispatch or train engineer errors
Experienced Manhattan Train Accident Injury Lawyers
If you suffered injuries or lost a loved one to a Manhattan train accident, you may have the right to receive substantial compensation. Contact the experienced lawyers at Jacoby & Meyers, LLP today for a free case evaluation. You can reach us anytime via live chat, our online email form, or by calling (212) 445-7000.
---
Manhattan Office
39 Broadway
Suite 1910
New York, NY 10006
212-445-7000
Client Testimonials
Review: 5/5
"David was always there for me to guide me through this difficult car accident. He helped me get better, was always there to listen to me and fought to get me an amazing settlement. I am very pleased with this beyond expectations result and his professional handling. If you need a lawyer, David and his team is the one to go to!"
Review by: Qing L.
Check out some of our other reviews.