Brooklyn Personal Injury Lawyer
Every day throughout Brooklyn, residents and visitors sustain severe, catastrophic, and even fatal injuries because of someone else's careless or reckless actions. Car accidents, slip-and-falls, medical malpractice, sexual assaults, construction site mishaps, and nursing home abuse, to name just a few daily tragedies, inflict untold suffering and expense.
New York law entitles victims of these incidents to seek compensation from the people, businesses, and organizations whose actions caused them harm. In Brooklyn, the personal injury law firm of Jacoby & Meyers, LLP, stands tall in a commitment to making sure those innocent victims of wrongdoing receive every penny they deserve. Contact us today to learn more.
Our Brooklyn Personal Injury Practice
We have a long track record of success on behalf of our clients. Our recent case results have included:
Medical malpractice – $1,425,000 for failure to diagnose cancer and a $1,300,000 settlement for failure to monitor post delivery
Auto accidents – $1,272,000 settlement for a Webster Avenue auto accident and a $1.1 million settlement for a pedestrian struck in crosswalk
General personal injury – $950,000 settlement for a baby injured due to a negligent Bronx landlord and a $500,000 verdict against a contractor held accountable for unsafe home renovations
Workplace accident – $600,000 workers compensation settlement for a security guard who fell at work
These are just examples of our successes. They do not guarantee any particular result in your case. Still, clients of Jacoby & Meyers, LLP, can always rest easier knowing that they have a law firm behind them with a strong reputation for winning in and out of court. Our lawyers fight to achieve the best outcome for every client's case, day-in, day-out.
"I highly recommend this law firm, very responsible and keep [on] top of your case."
-La G.P. 
★★★★★
Brooklyn Accidents and Personal Injuries
There is virtually no end to the potential ways a Brooklyn resident or visitor can suffer accidental harm because of someone else's careless or reckless actions. Yet, over our many years of law practice, we have represented clients in certain types of accidents, with certain types of injuries, more often than others.
These include:
Motor vehicle accidents – Across New York State, there were more than 400,000 traffic accidents in 2018. More than 121,000 victims suffered some form of an injury in those crashes, with more than 9,000 injuries being classified as "serious". Auto accident injuries often include neck-and-shoulder soft tissue damage when there is a rear-end accident, back injuries, and traumatic brain injuries.
Defective products/product liability – Defective products cause a host of catastrophic and fatal injuries to consumers every year, including severe burns, poisonings, broken bones, and respiratory ailments. Under New York law, manufacturers of defective products face legal liability for the harm their products cause.
Medical malpractice – The top three causes of death in the United States are heart disease, cancer, and accidents. Medical malpractice implicates all three. Studies show that one of the most common forms of medical malpractice is a missed diagnosis. Patients with cancer, in particular, are more likely to receive the wrong diagnosis than patients with other conditions. A delay in beginning treatment for a serious illness can put a patient's life at risk. Other common acts of medical malpractice include surgical errors and dangerous mistakes in prescribing or administering medications.
Premises accidents – Property owners and occupants have a legal duty to keep visitors to their premises safe. Business owners must fix property hazards and warn customers about them until they are fixed. Private property owners must not put visitors at risk of harm from a known and obvious danger. Property owners who fail in these duties have legal liability to anyone harmed by an unreasonably dangerous property condition.
Nursing home abuse – We trust nursing and assisted-living facilities to care for elderly and vulnerable members of our families. Unfortunately, some facilities fail to live up to their obligations. At some homes, staff members verbally, physically, and even sexually abuse residents. At others, residents simply get neglected by uncaring, or under supported, staff. Victims of nursing home abuse and their family members can seek compensation for these harms under New York law from the abusers and nursing facility operators.
These are just some of the scenarios in which clients of Jacoby & Meyers, LLP, have sustained accidental injuries that entitle them to compensation. No matter how you sustained your Brooklyn personal injury, if someone else was at fault, our team is ready to help you get the money you deserve.
How to determine fault in Brooklyn personal injury cases?
Sometimes, it seems perfectly obvious who caused an accidental injury. In a drunk driving accident, for example, nine times out of 10 the fault lies with the drunk driver. Still, not every accidental injury has an obvious culprit, nor is there always just one person or entity to blame.
Here are some examples of who can share legal liability for accidental harm in Brooklyn:
Liability for car accidents – Drivers may have liability, obviously. So might employers (if the accident involved a commercial vehicle), auto manufacturers (if the accident resulted from a faulty part), and even government entities (if the road was unreasonably dangerous).
Liability for medical malpractice – The health care professional who makes an error that injures a patient will likely face liability in a medical malpractice case. Other parties who may share liability include health care organizations, medical device and drug manufacturers, and owners of health care facilities.
Liability for defective products – Product manufacturers have legal liability for their defective products, but so might shippers, retailers, mechanics, and anyone else who handles (and potentially damages) a product in the "stream of commerce."
Liability for slip and fall accidents – Property owners face potential liability when someone slips and falls on their premises. So do manufacturers of building products, maintenance contractors, and individual employees.
In their every Brooklyn personal injury case, the team at Jacoby & Meyers, LLP, takes the broadest reasonable view of who might have legal liability to an injured client. By identifying the full range of potential defendants, our lawyers give our clients the best possible chance of recovering the maximum compensation available under the law.
What damages can be recovered for victims of personal injury?
Victims of personal injury often face a dilemma. Their injury has suddenly saddled them with unexpected and mounting expenses, but to recover from their injury they must take time off from work, which deprives them of income they need to pay their mounting expenses. This can feel like an impossible situation.
Fortunately, that is why personal injury lawyers exist: to help accident victims escape the financial bind created by someone else's wrongful conduct. In a lawsuit seeking compensation for a Brooklyn personal injury, victims can typically seek to recover:
Lost wages – Injuries cause accident victims to miss work, which is expensive. Injuries can also hamper a victim's ability to return to the same job, or to work at all, which is even more expensive. In a personal injury lawsuit, experienced personal injury lawyers will typically seek to recover not just the wages their client has missed out on while recovering, but also future earnings that the injury will prevent them from earning.
Medical bills – Accidental injuries cost money to treat. Even when a Brooklyn personal injury accident victim has good insurance, there are still deductibles and copays to contend with, not to mention that insurance rarely pays for every treatment, medicine, or piece of medical equipment a person needs. In a personal injury lawsuit, lawyers will seek reimbursement of expenses that have already happened, as well as necessary future expenses.
Pain and Suffering – Some of the harm inflicted by a personal injury does not come with a price tag attached. The pain, suffering, and harm done to an accident victim's life enjoyment all represent a real cost, even if they are difficult to translate into dollars-and-cents. Experienced Brooklyn personal injury lawyers can advise clients on recovering money to remedy these "non-economic" harms.
The categories above represent broad examples. Because every personal injury case is different, it is important to speak with a Brooklyn personal injury lawyer about all of the harm you have suffered because of someone else's wrongful actions.
Clients also frequently ask us how much money they should expect to recover for their personal injuries. There is no simple answer to that question. There are no guarantees, and the size of a settlement or jury verdict will depend on a range of factors, including our client's age, family situation, income, and state of health, the severity of our client's injuries, the likelihood of making a full recovery, and the financial resources available to pay damages. Working with an experienced Brooklyn personal injury attorney is the best way to come up with a reasonable and provable estimate of the damages you have suffered.
What steps should be taken after a Brooklyn personal injury?
As New York's premier personal injury law firm, we have decades of experience advising injured Brooklynites about what to do after an accidental injury turns their lives upside down. As we've said several times, every case is different. Almost always, however, three pieces of advice always hold true whenever someone else's careless or reckless actions leave you injured:
See a Doctor Immediately
Nothing is more important than your health. Seeing a doctor is the best way to protect it. After any kind of violent or traumatic accident—whether or not you feel "injured"—seek medical care immediately. Do not waituntil you start feeling terrible. Do not assume that just because you feel "okay" immediately after a crash or fall, that you can avoid a doctor's visit. Get yourself checked out, no matter what. Not only will seeing a doctor protect your wellbeing, it will also create medical records that tie any injury your doctor finds to the accident, which might prove extremely valuable in a lawsuit down the road.
Refer All Insurance Company Inquiries to Your Lawyer
Chances are you will need to speak with your own insurance company after an accident, and that is fine so long as you do not say something that takes blame for your injuries. If anyone else's insurance company calls you, however, be extremely wary. A call from the insurance company that covered the "other driver" in a car accident, or the property owner in a slip-and-fall, or anyone else who may have legal liability to you, means the company thinks it might owe you money and it is hoping to limit its losses. Let a lawyer handle that conversation.
Hire an Experienced Brooklyn Personal Injury Attorney
As soon as possible after your accident, speak with an experienced Brooklyn personal injury attorney. The initial consultation with an attorney is free, and if the two of you agree to work together, most attorneys (including Jacoby & Meyers, LLP) represent injured clients like you on a "contingency" basis in which you do not pay legal fees unless the lawyer recovers money for you first. Hiring a lawyer right away gives you the best chance of recovering the money you deserve; the longer you wait, the more evidence might go missing, witness memories might fade, and insurance companies will think your claims are not serious.
We Are Your Brooklyn Personal Injury Attorneys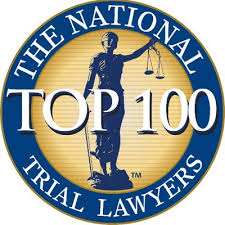 At Jacoby & Meyers, LLP, we believe our clients deserve to have a strong advocate on their side. That is why for more than three decades we have provided personal injury representation to Brooklyn dwellers and visitors injured by someone else's careless or reckless actions. We are not afraid to hold anyone liable for your injuries accountable, whether that means negotiating a reasonable settlement with an insurance company, or taking your case to court, if necessary.
If you or a loved one has suffered an injury, or you have lost a loved one, due to the negligent actions of another person, company, or organization, contact Jacoby & Meyers, LLP, today. We are here to help provide victims of personal injury with the legal services they need to obtain the compensation they deserve. We start with a free case evaluation.
Call us today at (877)-565-2993 and make an appointment.
Brooklyn Office
8701 3rd Avenue
Brooklyn, NY 11209
1-877-488-1707
Client Testimonials
"If it were not for the integral legal team of experts at Jacoby & Meyers I would not be where I am today with my recovery. I highly recommend hiring Jacoby & Meyers should you ever find yourself injured in an accident, and an individual or company needs to be held accountable for their negligence." -C.J.
★★★★★
Check out some of our other reviews.