Brooklyn Medical Malpractice Attorney
Your Health is Too Important, Get the Legal Help You Need
The trust between a doctor and a patient is one of the most important relationships there is. Sadly, sometimes this trust is broken because of a doctor's negligent actions, and the patient suffers devastating harm and debilitating injuries as a result.
If you were harmed because of a Brooklyn doctor or hospital's negligent mistakes, you deserve compensation and justice for the harm you endured. In this post, we will delve into the issue of medical malpractice. explaining what you need to do if you believe you are a medical malpractice victim and how a Brooklyn medical malpractice attorney can help you.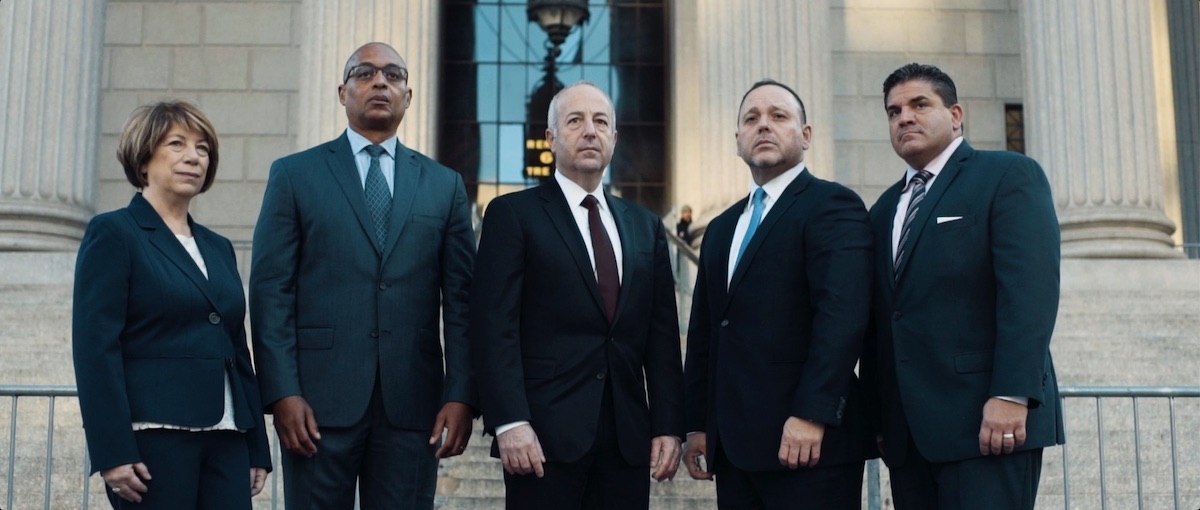 What Constitutes Medical Malpractice in Brooklyn?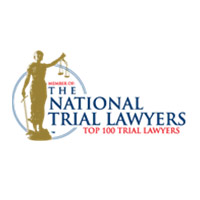 Medical practice results when a doctor, health care professional, or a hospital causes an injury to a patient due to their omissions or negligent acts. These negligent actions can result from errors in treatment, aftercare, diagnosis, and even health management.
Some common examples of medical negligence that can lead to a lawsuit include:
Ignoring or not reading laboratory results accurately
Performing an unnecessary surgical procedure
Misdiagnosis or failure to diagnose an issue
Performing surgery on the wrong site or other surgical errors
Improper administration of medications or the dosage
Discharging the patient prematurely
Not following up with post-medical treatment or performing poor aftercare
Not taking into account a patient's history or disregarding that history altogether
Failing to recognize specific symptoms
Failing to order proper medical tests
How Do You Prove Medical Malpractice in Brooklyn?
To have a valid medical malpractice claim, the case needs to meet these elements:
Standard of care violation: In the medical profession, specific medical standards are recognized as being acceptable medical treatments by a reasonably prudent health care professional under similar circumstances. These standards are known as the standard of care. As a patient, you have a right to expect that a doctor or health care professional will provide you with care consistent with this standard of care. If they do not, then you may establish negligence.
The injury was due to negligence: Unfortunately, it is not enough to show that a doctor or a healthcare professional violated the standard of care. You also need to show that their negligence resulted in your injury. A mistake by itself is not malpractice. If an injury resulted without negligence, or if that negligence did not cause any harm, then there is no claim.
The injury lead to significant damages: For a medical malpractice case to be viable, a patient needs to prove that their injuries resulted from medical negligence and lead to significant damages. Many times if the damages are small. The cost of pursuing the case may be greater than the potential damages, especially since medical malpractice lawsuits are incredibly expensive to litigate. If a patient wants to show that they suffered significant damages, the injury needs to have resulted in the loss of income, intense pain, extreme hardship, hefty medical bills, and a disability.
As you can see, medical malpractice cases are complicated and require a good understanding of the laws. If you believe you have suffered harm because of a medical malpractice accident, you need to contact an experienced and knowledgeable Brooklyn medical malpractice attorney.
Who Can Be Found Liable in a Brooklyn Medical Malpractice Case?
Many people assume that a medical malpractice case can only be brought against a doctor or surgeon that performed some medical procedure on them.
However, many other health care providers can face medical malpractice charges, including:
Nurses
Surgeons
Pharmacists
Anesthesiologists
Oncologists
Ophthalmologists
Gynecologists
Orthopedists
Radiologists
Physical Therapists
Specialists who focus on certain body parts or diseases, including the kidney, lungs, liver, heart, and brain.
Chiropractors
Dentists
You can also hold organizations and corporations involved in providing health care or treatments at fault. This can include hospitals, assisted living facilities, hospice care centers, and free clinics.
What Steps Do You Need to Take Following a Brooklyn Medical Malpractice Incident?
Following a medical malpractice incident, you may be feeling overwhelmed, stressed, and worried about your future. However, to protect your health and your legal rights, you need to take critical steps following a medical malpractice accident.
These steps include:
Obtain your medical records: Get a copy of your medical records as soon as possible following a malpractice incident. This can help prevent anyone from altering or tampering with your records.
Continue care with a new doctor: You need to make sure you continue to take care of yourself after a malpractice incident. That is why seeking medical attention from a new doctor is necessary. Plus, when you keep up with your treatments, it can help document the full extent of the medical harm that you have suffered.
Keep a journal: Make sure to keep a daily journal following your medical malpractice incident. By keeping this journal, not only will it help detail what you have gone through, the harm you endured, and the money you spent on treatments. But it can also keep a detailed record of what happened, especially since memories fade over time, and these claims can take years to resolve.
Contact an experienced medical malpractice attorney at Jacoby & Meyers LLP: Following an incident where you believe you were injured due to medical negligence, you need to contact our experienced medical malpractice attorneys to discuss your case. We can go over your claim, assess its viability, and figure out your legal options.
How Much Time Do You Have to File a Medical Malpractice Case in Brooklyn?
The amount of time you have to file a lawsuit is referred to as the statute of limitations. If you do not file your claim within this time, you can be barred from receiving compensation for your injuries. In New York, the statute of limitations for a medical malpractice claim is two years and six months from the date of the negligent action or the omission of an act that resulted in the patient's injury.
However, depending on the circumstances of the case, this deadline may shrink. For example, when medical malpractice occurs at a municipal hospital, you need to file a Notice of Claim with the municipality within 90 days of the event, and a suit must begin within one year and 90 days. If the medical malpractice occurred at a hospital operated by the state, plaintiffs must bring a Notice of Intention to File Claim within 90 days of the malpractice.
Additionally, the specific statute of limitations may be tolled if the lawsuit involves children, those with a mental disability, or those still getting treatment. Speaking with your medical malpractice lawyer can help you understand these statutes of limitation and determine how much time you have to file a claim.
What Damages Can You Recover in a Medical Malpractice Case in Brooklyn?
New York does not cap the damages you can recover for medical malpractice. If you can prove your damages, you are entitled to economic, non-economic, and sometimes even punitive damages.
Economic damages: These are actual monetary losses that the victim suffered as a result of their accident.
These damages include:
Current medical expenses
Future medical expenses
Lost earning capacity
Lost current wages
Lost future wages
Personal property damages
Household services
At-home care services
Rehabilitative services including physical therapy and vocational therapy
Other out-of-pocket expenses
Non-economic damages: These are rather subjective losses that the victim endured due to the accident and are not easily quantifiable.
They include:
Pain and suffering
Emotional anguish
Loss of companionship
Loss of enjoyment of life
Loss of consortium
Loss of reputation
Loss of a limb
Disfigurement
Scarring
Punitive damages: Unlike economic and non-economic damages created to compensate the victim, punitive damages are meant to punish the wrongdoer. However, the standard of proof is relatively high. To collect punitive damages, a victim needs to prove the defendant acted with a complete disregard for their safety and health. Additionally, there needs to be clear evidence of wanton and willful negligence.
Factors That Affect the Amount of Medical Malpractice Damages
The amount of compensation you can recover in a medical malpractice suit depends on a variety of factors, including:
The severity of the injury- was there a loss of a limb, permanent scarring, constant pain caused by nerve damage
The anticipated length of recovery
The certainty of ongoing and continued pain
The defendant's conduct
The ability to live life normally
The mental anguish that followed a particularly devastating injury
Speaking to your medical malpractice lawyer about these factors can help you determine if your injuries can lead to a higher recovery amount.
If You Sign an Informed Consent Waiver Can You Still Sue for Malpractice?
Before you go through any medical procedure in Brooklyn, doctors must obtain informed consent from you. If they do not get this consent, this can be considered malpractice. Informed consent means that the doctor has made you aware of all the known risks and benefits of the treatment or procedure, including any potential side effects, symptoms, and even complications that can occur.
However, if you sign this informed consent, it does not mean you consent to have a health care professional commit medical malpractice on you through their negligent actions.
If you believe your injury resulted from medical malpractice, speaking with a knowledgeable Brooklyn medical malpractice lawyer can help you figure out if this harm falls outside the bounds of informed consent.
Brooklyn Medical Malpractice FAQ: Important Tips and How a Lawyer Can Help You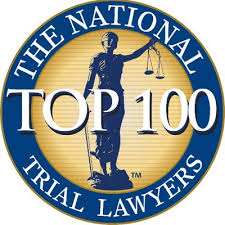 When you seek medical care, a trusted professional's mistake can create significant problems for you and your family. From further health complications to a loved one's death, the financial, physical, and emotional consequences are long-lasting. If you or someone close to you experienced a medical error, you are not alone. According to Johns Hopkins Medicine research, medical errors are the third leading cause of death in the United States.
The following frequently asked questions address medical mistakes and how a Brooklyn medical malpractice lawyer at Jacoby & Meyers LLP can help you.
---
How Can Your Brooklyn Medical Malpractice Attorneys Help With My Medical Malpractice Claim?
Medical malpractice laws are there to protect a patient's legal rights. However, medical malpractice lawsuits are extremely difficult, time-consuming, and complicated. That is why if you believe you have suffered an injury at the hands of your doctor, you need to call a medical malpractice lawyer as quickly as possible.
Our personal injury attorneys can:
Answer questions you have and walk you through the legal process: If you are a victim of medical malpractice, you most likely have numerous questions and concerns. However, when you call a medical malpractice attorney, these lawyers can provide you the answers you need. While also going over your claim, figuring out if it is viable, and determining what legal options you have.
Investigate what happened: To have a successful medical malpractice claim, you need to show relevant evidence proving liability and damages. That is why your attorney can get right to work gathering critical documents and medical reports, speaking with other doctors and specialists, and bringing in the experts who can substantiate your claim.

Communicate and negotiate with the other side: It is no surprise that a hospital will have a team of lawyers ready to do what it takes to offer you the lowest settlement amount or deny your claim altogether. However, once you retain a medical malpractice attorney, they can handle all of these communications and negotiations with the other side for you. This can ensure that you do not say anything that can hurt your claim and that your case is treated with the fairness and respect it deserves.

Head to trial, if necessary: If the other side is unwilling to negotiate, your medical malpractice lawyer can take your case to trial. During this litigation process, your attorney can build a case that reflects your needs to the jury and fight for maximum compensation on your behalf.
If you or a loved one has been a victim of medical malpractice, you need legal counsel you can count on. Contact Jacoby & Meyers LLP to speak with an experienced Brooklyn medical malpractice attorney today, and let us fight for the compensation you need while you focus on what matters most: your health and recovery. Get started with a live chat, email us through our contact page, or phone us at (877) 565-2993 for your free case evaluation.
---
Brooklyn Office
1711 Kings Highway
Brooklyn, NY 11229
1-877-488-1707
Client Testimonials
Review: 5/5
★ ★ ★ ★ ★
"The team and Jocoby & Meyers are excellent. They make sure the client is well taken care of. They are great with communication and they take their time to make sure the client is satisfied. Will definitely recommend."
Review by: Danielle H.
Check out some of our other reviews.