Bronx Medical Malpractice Attorney
The trust between a doctor and patient is one of the most important relationships we have. However, when this trust is betrayed, Not only can it result in devastating injuries and skyrocketing medical expenses, but it can ultimately impact an individual's future and their way of life.
If you were harmed because of a Bronx medical facility or doctor's negligence, we know how scared, frustrated, and worried you are. We know that you are dealing with a lot between the pain and the uncertainty of what you need to do next. But most importantly, we understand how much you need someone you can trust fighting on your behalf and going after the compensation you need for the harm you endured. That is why the dedicated Bronx medical malpractice associates at the law firm of Jacoby & Meyers LLP are here and ready to take on this fight for you. Read on to learn what our experienced Bronx injury attorneys have to say about your medical malpractice claim.
The Law Firm of Jacoby & Meyers LLP – Who We Are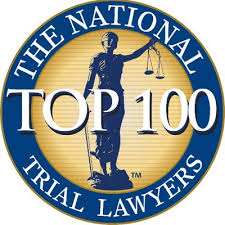 Founded in 1972, the law firm of Jacoby & Meyers LLP made it a point to provide top-quality legal representation to everyone who needed it, not just the wealthy few. Today, our New Jersey and New York offices represent clients in all different types of medical malpractice injury claims, providing compassionate and straightforward legal representation for injury victims and making sure to pursue the compensation and justice these victims deserve.
When you decide to work with Jacoby & Meyers LLP, we can provide you with:
Free answers to all your questions
Free hospital visits and home visits
Free secure online access, so you can view your case files through our website
Through our dedication, experience, and resources, we have won tens of thousands of cases, obtaining our clients millions in settlements and jury verdicts.
Some of our most recent case awards include an $8,323,000 settlement for birth medical malpractice and a $4 million verdict for medical malpractice.
Note that these are only past results, and are no guarantee of an outcome in any particular case.
What Is Medical Malpractice and What Do You Need to Prove?
Medical malpractice happens when a Bronx doctor, hospital, or another medical health care professional causes an injury to a patient through a negligent act or omission. This negligence can result from poor medical treatment, health management, aftercare, or a wrong diagnosis.
However, medical malpractice cases need to meet the following criteria:
Breach of standard of care: There are numerous medical standards recognized by the medical profession as acceptable medical treatments by a prudent health care professional under similar circumstances. As a patient, you have a right to expect your medical professional to deliver treatments and care consistent with these medical standards. However, if these standards are not met, it can mean there was a breach in the standard of care, and the doctor was negligent.
The breach resulted in an injury: In a medical malpractice claim, it is not enough to show that a medical care professional simply violated the standard of care. Rather the patient must also prove that they received their injury because of the medical professional's negligence. Consequently, an unfavorable outcome is not enough to show medical malpractice. If the injury occurred without negligence or the doctor's negligence did not result in the injury, the patient has no case.
Significant damages resulted because of the injury: To have a viable medical malpractice case, the patient needs to show that they suffered substantial damages due to medical negligence. Because medical malpractice cases are extremely expensive to litigate if the damages are too small, pursuing the case may result in a higher cost than the possible recovery. As a result, the patient needs to show that the injury resulted in a loss of income, severe pain and suffering, and significant current and future medical bills.
When you work with one of our experienced Bronx medical malpractice attorneys, you can rest assured that we can go after the critical evidence needed to establish these medical malpractice elements and pursue the damages you deserve.
Common Examples of Medical Malpractice in the Bronx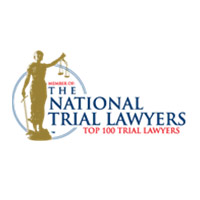 There are many ways a Bronx healthcare professional can commit medical malpractice.
However, some of the more common medical malpractice cases that can result in a lawsuit include:
Surgery errors such as operating on the wrong body part or the wrong site
Failing to diagnose a disease
Misdiagnosing a disease
Ignoring laboratory results or misreading these results
Prescribing improper medication or dosage
Performing surgery that is not necessary
Providing poor aftercare or follow-up after medical treatments or procedures
Not taking the patient's history into account before a procedure or disregarding it altogether
Failing to recognize symptoms
Failing to order proper tests
Performing certain actions that result in birth injuries
Medical malpractice cases are very detail-oriented and extremely difficult to prove. That is why if you want to bring a medical malpractice claim in the Bronx, you need an experienced Bronx medical malpractice attorney fighting on your behalf.
Bronx Medical Malpractice Cases – What Professionals Can Harm You
If you believe you suffered an injury because of medical malpractice, you can bring a lawsuit against a licensed healthcare provider for their misconduct, errors, omissions, negligence, or breach of contract in the rendering of nursing services, medical services, and other related health services. Generally, when you hold the healthcare provider responsible for your injuries, this can include any organization or individual involved in your health care treatments.
These individuals and entities can consist of:
Doctors
Surgeons
Nurses
Specialists
Hospice care centers
Hospitals
Nursing home facilities
Physical therapists
Radiologists
Pharmacists
Urgent cares or clinics
Anesthesiologists
When you work with Jacoby & Meyers LLP, we can investigate your accident and figure out what caused your injury and who was responsible. Once we determine what happened, we can go after all those liable for your injuries.
The Need For Expert Witness Testimony in a Bronx Medical Malpractice Lawsuit
If you want to bring a claim for medical malpractice, you need to understand that expert witness testimony is extremely important. These experts can not only establish that the liable health care professional lacked or failed to exercise the required degree of skill or knowledge that other providers in their field would have provided under similar circumstances. But they can also show that your injuries were the proximate result of the liable health care professional's lack of knowledge or skills.
According to the Federal Rules of Evidence, these expert witnesses can include any individual qualified as an expert by their skills, experience, education, knowledge, or training.
However, typically, in medical malpractice cases, these experts include
Doctors
Medical examiners
Accident reconstructionists
Pain management specialists
Rehabilitation specialist
Economists or life care planners
Working with an experienced Bronx medical malpractice attorney can ensure your case enjoys a solid roster of expert witnesses that can help support your claim.
Damages in a Bronx Medical Malpractice Case
If you can show that your medical malpractice injuries resulted from another person's negligence, you can be awarded damages. These damages compensate the victim for injuries from the incident. These damages are often divided into two groups: compensatory damages and punitive damages.
Compensatory Damages
Compensatory Damages were designed to place the victim in the position they would have occupied had the injury never occurred. These damages specifically include economic and non-economic damages.
Economic damages are actual damages that can be easily quantified, and their value does not change depending on the jury evaluating them.
They include:
Medical expenses including past, current, and future medical bills as a result of emergency medical services, prescription medications, hospital stay expenses, doctor visits, and surgeries
Lost wages including past, current, and future lost wages because you can't work after the injury
Lost earning capacity
At-home nursing care
Household expenses such as childcare services, grocery shopping services, or cleaning services
Rehabilitative therapy, including vocational and physical therapy
Other out-of-pocket expenses
Non-economic damages are more subjective losses that are not easily quantified. They include:
Pain and Suffering
Emotional Anguish
Loss of consortium
Loss of companionship
Loss of enjoyment of life
Loss of reputation
Loss of a limb
Disfigurement
Scarring
Punitive Damages
Unlike compensatory damages, which are designed to compensate the victim, punitive damages are intended to punish the at-fault party for their egregious actions. In New York, because the victim needs to show that the defendant's wrongdoings demonstrate such a high degree of moral turpitude, they are not awarded frequently.
Luckily, New York is one of the few states that does not place a recovery limit on damages. This means that whatever the jury awards the victim, that is the amount of money they are entitled to collect.
5 Steps

to Take Following a Bronx Medical Malpractice Incident

Victims of medical malpractice are going through a lot, not only physically, but emotionally as well. Yet, even though the situation may seem overwhelming. It is still important that these victims take specific actions to protect their health and safety as well as their legal rights.

These crucial steps include:
1.) Get a New Doctor
If the doctor or health care professional knows that you are thinking about filing a medical malpractice claim, they can try taking steps to somehow minimize your chances of a successful claim. However, finding a new doctor can allow you to avoid this situation.
In addition, getting a second opinion from another physician can help you figure out if your previous doctor did something wrong or potentially dangerous, and you need to pursue legal action.
2.) Obtain Your Medical Records
Once you believe you suffered harm because of malpractice, you need to obtain copies of your medical records as soon as possible. This can help prevent anyone from altering or tampering with your records and documents, which can ultimately hurt your claim.
3.) Continue to Get Medical Help and Do What the Doctor Tells You
Many people fail to realize that keeping up with their treatments is critical to their lawsuit. Not only can these further treatments help your lawyer understand the extent of your injuries, but it can help them be fully aware of what happened, what caused the harm, and what treatments you need and will need in the future. All of these factors can end up influencing the amount of damages your lawyer goes after.
4.) Write Down Everything in a Journal
Following your medical malpractice incident, you want to start writing down everything in a journal. Over time memories of what happened will fade. However, a journal can help you remember crucial details of your incident, such as the pain you endured, the treatments you needed, the effects of this medical malpractice on your daily life and activities, and what you had to miss out on because of your injury. As a result, this journal can provide your attorney with critical evidence detailing your specific pain and suffering, which is crucial for a medical malpractice claim.
5.) Contact Our Experienced Bronx Medical Malpractice Lawyers
We know that Bronx medical malpractice cases involve a lot of moving parts. That is why you need to contact our experienced Bronx medical malpractice lawyers as soon as possible. These attorneys can not only go over your case with you and answer any questions you have. But they can also determine whether you have a viable claim, help ensure that the pre-suit requirements are met and that your claim is filed within the statute of limitations. Additionally, they can also provide you the support you and your family need to get through this traumatizing ordeal.
Bronx Medical Malpractice FAQs
When a patient receives medical treatment in the Bronx, they expect their doctors or health care professionals to provide them with the care they deserve. However, this is not always the case, and when a medical care professional commits negligence when treating a patient, it can result in grave injuries and substantial damages.
What is worse is that these patients often have no idea what they are supposed to do following this traumatizing incident. What questions they need to ask, who they need to call, or how they can prove that they, in fact, suffered a medical malpractice injury. However, Jacoby & Meyers LLP understand how serious these injuries are and how they can affect a patient's life and future.
With the following frequently asked questions, we hope to get you the answers you need, the critical information you want, and show you how our attorneys can provide you the legal help you deserve.
How much time do I have to file a Bronx medical malpractice lawsuit?

The statute of limitations is a specific law that sets the maximum time a party has to initiate legal proceedings from the date of an alleged offense. However, if you are filing a medical malpractice suit in the Bronx, the statute of limitations is often rather challenging to figure out. Typically, you have two and a half years to file your medical malpractice claim from the date of your injury.

However, there are some exceptions to this rule. For instance, if surgeons left a foreign object inside a person's body during surgery, the patient needs to file a medical malpractice claim within one year of finding the object or when the object should have been found, whichever comes first. Additionally, a minor injured by medical malpractice has three years from their eighteenth birthday to file a medical malpractice suit. Yet, this omission or negligence act must have occurred within the previous ten years.
If I signed an informed consent waiver before my procedure, can I still sue for medical malpractice in the Bronx?

Before a medical procedure, health care professionals are required to obtain informed consent from their patients. If they do not get this consent, this alone could indicate medical malpractice.

When a patient signs an informed consent document, this means that they are made aware of the benefits and the risk of the procedure or the treatment, including the potential side effects or complications. However, even though the patient may be signing that they understand these risks, they are not consenting to the doctor committing malpractice due to their incompetence or negligence.

That is why if you feel you have been injured due to medical malpractice, you need to contact the law firm of Jacoby & Meyers LLP. We can determine whether the injury falls outside the bounds of informed consent and whether or not you have a valid claim for medical malpractice.
If my doctor made a mistake while treating me at a Bronx hospital, can I sue the hospital?

It depends. Typically, if the physician is not an employee of the hospital, the hospital is not responsible for that physician's medical malpractice injury. Not all doctors who treat patients at a hospital are employees of that hospital. Many of these doctors are independent contractors.

Consequently, if a non-employee doctor is responsible for a medical error, the hospital will try to assert that it is not liable for the malpractice injuries.

The hospital may still bear liability if:

The doctor who is not an employee of the hospital can have an "apparent agency." This means they are perceived by the patient to be a hospital employee. However, hospitals often try to avoid this problem by informing patients that the doctor is not an employee in their admission forms.
The hospital granted privileges to a doctor they knew or should have known had issues with substance abuse or had previous substantiated medical malpractice claims. They may be held liable if they were negligent in granting these privileges.
An investigation shows a pattern of mistakes by the doctor, and the hospital administrators failed to act on these mistakes.

Working with an experienced medical malpractice attorney can help you determine which parties may be liable for the harm you endured and help you hold liable all those responsible.
If the doctor or hospital wants to negotiate with me following my medical malpractice incident, should I speak with them?

No. Do not try to negotiate with a clinic, doctor, or hospital on your own. Do not try to evaluate the claim by yourself, and do not try dealing with the doctor's insurance carrier. These individuals and establishments are trying to do everything they can to minimize your claim or get out of this situation as quickly as possible.

That is why before you talk to any of these individuals, you need to contact the law firm of Jacoby & Meyers LLP. Our Bronx medical malpractice lawyers can help evaluate your claim and figure out how much compensation you need to pursue. We can also take care of the discussions with the hospital or the doctor's attorneys and make sure your case is treated with the respect and fairness it deserves.
What do you need to show to establish a doctor-patient relationship when bringing a Bronx medical malpractice case?

A viable medical malpractice case must establish a doctor-patient relationship between you and your health care professional when your injury occurred. You need to show this relationship even if the malpractice case is against a pharmacist, nurse, or other health care professional. Typically, when you are establishing this element, it is relatively straightforward. You just need to prove that the health care professional agreed to provide you care as their patient.
How does the jury determine the amount of damages in a Bronx medical malpractice case?

Even though you may be entitled to damages following a medical malpractice incident, the amount of compensation you receive can depend on:

The severity of the injuries
Are the injuries permanent, or is recovery possible
The certainty of continued pain
The extent of the treatments
How painful are the treatments
Will the treatments continue in the future
Did the injury affect the patient's way of life?
Does the patient need services he or she did not require before the injury?
The ability to work following your injury
The reliability of the witnesses and the evidence

Working with an experienced Bronx medical malpractice lawyer can ensure that you understand which factors may impact your claim, and in response, they can prepare the best case to go after maximum compensation.
Do most Bronx Medical malpractice cases go to trial?

Medical malpractice cases may go to trial more often than other cases. However, they, too, typically settle. This is because neither side wants to go to court, as these types of cases are incredibly time-consuming and expensive. However, if the sides cannot agree on a settlement amount, the case can still end up in court.

That is why you need an experienced and skilled Bronx medical malpractice attorney working on your case. These lawyers can not only prepare your suit on the assumption that it may proceed to trial, sending a signal to the malpractice insurance companies that you are prepared to go after maximum compensation, but they can also make sure to fight for the best settlement amount possible on your behalf.
How do I know if my doctor was sued before in a medical malpractice case?

You can find this information on the New York State Physician Profile Website. There you can look into your doctor's record and background—specifically, their education, payment options, and whether they were involved in any medical malpractice lawsuits.
How can I tell if I suffered an injury because of medical malpractice?

As a patient, it is complicated to figure out if you have been misdiagnosed. Typically, it may start with a feeling that something is off, or there may be continuous pain following a procedure. In some situations, the health care professional may indicate that a complication arose. However, many times unless you get a second opinion, you may never know that there is something wrong or there was a failure to diagnose a condition.

But no matter what the situation is, if you believe that you suffered an injury due to medical malpractice, you need to consult with an experienced medical malpractice attorney promptly. These lawyers can discuss your case in detail, talk about your injury or illness's circumstances, your treatment plan, what you were told following your treatment, and what happened after the procedure. With these answers and an investigation of their own, these lawyers can confirm if medical malpractice was involved.
What are some typical conditions that are incorrectly treated or misdiagnosed in a Bronx emergency room?

In general, strokes, heart attacks, and aneurysms are some of the most commonly misdiagnosed conditions. Typically, this is because heart attacks are often mistaken for indigestion, and long term problems are missed as emergency doctors try to look for immediate causes. Unfortunately, these misdiagnoses can result in the condition to worsen and even lead to a patient's death.
How do I know if I need to call a Bronx medical malpractice attorney?

Even if a patient believes they suffered harm because of medical malpractice, they are often unsure what steps they need to take next and whether they need a medical malpractice attorney on their side.

That is why if you find yourself in any of these situations, you may need a Bronx medical malpractice lawyer:

Were you injured in surgery?
Did you catch an infection in a doctor's office or a hospital?
Did you have issues because anesthesia was misapplied?
Were you given the wrong prescription?
Were you given the wrong prescription dosage?
Did the doctor fail to diagnose your disease or injury?
Were you not informed of possible risks or consequences?
Did you get a second opinion from a doctor who indicated that something went wrong?

Even though these situations may indicate medical malpractice, until you speak with a medical malpractice attorney, you cannot know whether you have a valid lawsuit. That is why you need to talk to us as soon as possible to clear things up.
Contact the Bronx Medical Malpractice Attorneys at Jacoby & Meyers, LLP Today
Medical malpractice cases are confusing, complicated, and stressful. As a medical malpractice victim, you should not have to go through these legal proceedings on your own. However, with the help of Jacoby & Meyers LLP, you do not have to.
When you call our firm, our Bronx attorneys can quickly get to work and:
Answer your questions and concerns.
Go over your case and determine if you have a viable claim.
Conduct a thorough investigation into the incident, gathering critical evidence, and interviewing relevant witnesses that can help prove fault.
Handle all the discussions and negotiations with the malpractice insurers and the defense team, fighting for a settlement amount that is fair to you.
Take your case to trial if the other side is unwilling to negotiate and pursue maximum compensation.
If you or a loved one were injured in a Bronx medical malpractice incident, do not wait any longer. Contact the experienced legal team of Jacoby & Meyers LLP, open a live chat with one of our representatives, or call us at (718) 294-0813 today and let our lawyers pursue the damages and justice you deserve.
Bronx Office
656 East Fordham Road
Bronx, NY 10458
Client Testimonials
Review: 5/5
★ ★ ★ ★ ★
"We had the most amazing trial attorney at Jacoby and Meyers…. My sister was hit by a car in a parking lot and was really hurt. Sharon fought so hard in court for her. Sharon was really well liked by the people in the Court and did so much for my sister on her case…. It is a great firm and I highly recommend it to anyone with an injury case."
Review by: Carolina V.
Check out some of our other reviews.