East Meadow Bicycle Accident Attorney
In a bicycle accident, the victim has little protection from the pavement or other obstacles. As a result, a bicycle accident victim may suffer more severe injuries than a passenger in a larger vehicle. Worse, the victim's limbs could get tangled in the bicycle during the collision, causing further damage. When you suffer serious injuries in a bicycle accident due to the negligence of another party in East Meadow, you may have grounds for a claim.
Working closely with an experienced East Meadow bicycle accident attorney can help. Contact the attorneys at Jacoby & Meyers, LLP today at (877) 565-2993 to learn more about your legal rights following a serious bicycle accident.
How Our East Meadow Bicycle Accident Attorneys Can Help You
After your accident, you may wonder if you should contact an attorney. After all, an attorney sounds expensive. In reality, however, failing to hire an attorney often costs more than having an attorney to partner with you as you manage your claim.
Our experienced East Meadow personal injury attorneys at Jacoby & Meyers, LLP can help your case. Not only do many people find that having an experienced attorney on their side can help increase the compensation they ultimately receive, an attorney can also provide peace of mind during an incredibly difficult time in your life.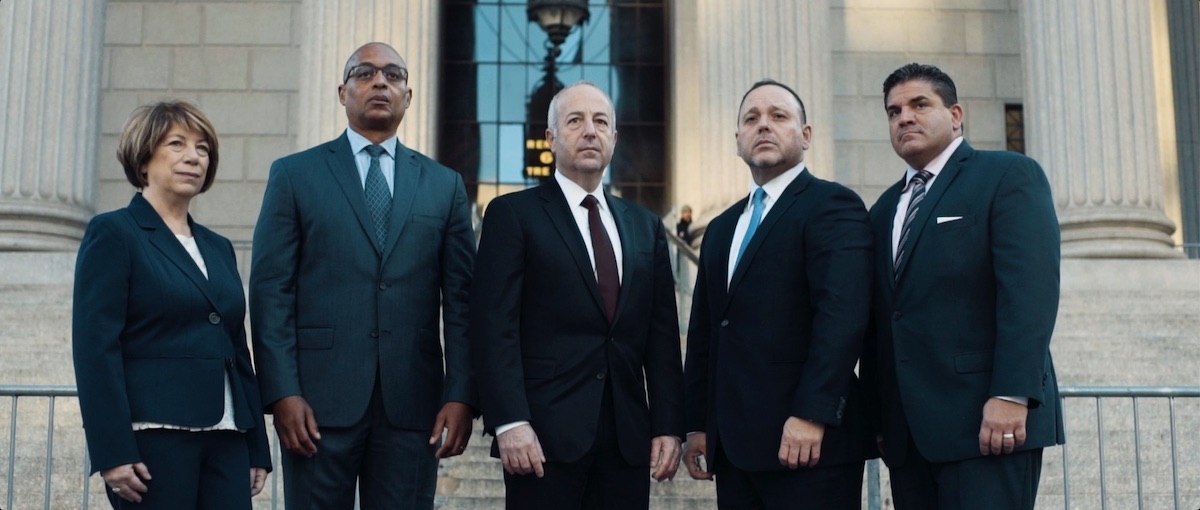 Assistance Collecting Evidence
Immediately after your accident, collecting evidence might not have appeared at the top of your priority list.
Whether you remembered to take pictures and collect witness information at the scene of the accident or needed to focus on medical attention, however, an attorney can help collect the evidence you need to help prove who caused your accident, including:
Checking over any photos of the accident scene
Visiting the scene of the accident to evaluate any factors that may have contributed to the accident
Going over any video footage, including dashcam footage or footage from traffic or security cameras
Collecting and evaluating witness statements
Connecting with an expert witness who can help recreate the conditions that led to the accident
Clear, Valuable Legal Advice
Following your bicycle accident, the insurance company may contact you to offer a settlement offer. In fact, many insurance companies will try to get in touch with you shortly after the accident, before you have a chance to start working with an attorney. The adjuster may try to convince you to make a fast decision about your settlement: one that will allow you to get money in your hands quickly.
Unfortunately, that offer may not include the full compensation you deserve for your injuries.
An attorney can help you evaluate the insurance policy carried by the individual or entity that caused your accident, compare it to the offer, and determine whether you should accept that offer or negotiate for further compensation.
An East Meadow bicycle accident attorney can also provide legal advice as you manage other aspects of your claim, including seeking medical care, communicating with the insurance company, and even managing your social media posts.
Legal Representation You Can Trust
When you file your bicycle accident claim, you can leave your claim in the hands of the attorney. Instead of having to handle those negotiations yourself, you can allow your attorney to handle those communications while you focus on recovery. If you do have to take your claim to court, an experienced bicycle accident attorney can provide valuable representation that will help you seek the compensation you deserve.
Managing East Meadow Bicycle Accident Injuries: Common Symptoms and Challenges
After an East Meadow bicycle accident, you may find yourself dealing with substantial injuries, including injuries that may cause long-term severe symptoms and overall limitations in your life. Common injuries may include:
Traumatic Brain Injury
Though helmet use can substantially reduce the risk of traumatic brain injury, it does not eliminate it. Riders should, however, still wear their helmets any time they ride a bicycle, especially if they ride on the street. Traumatic brain injury often causes long-lasting impacts in every area of a victim's life. Even victims with mild to moderate traumatic brain injury may report symptoms more than a year after the injury. Victims with severe traumatic brain injury may never fully recover normal functions.
Symptoms may include:
Headaches
Tunnel vision
Ringing in the ears
Challenges with focus and concentration
Long-term memory loss
Short-term memory challenges
Difficulty regulating emotions
Mood swings
Personality changes
Spinal Cord Injury
In a bicycle accident, the victim can suffer spinal cord damage due to direct contact with the striking vehicle or due to force from striking the road or an obstacle. Complete spinal cord injuries, in which the spinal cord severs completely, usually result in complete paralysis below the site of the injury.
Victims may also note some loss of organ function. While incomplete spinal cord injury may not result in a complete loss of function, it may lead to decreased mobility. Many victims need to use crutches and braces or a walker to get around, while others may find a wheelchair more comfortable. While incomplete spinal cord injuries can show some signs of healing and improvement after the accident, victims with complete spinal cord injuries rarely regain significant movement.
Amputation
Most often, amputations in bicycle accidents occur due to severe crushing damage: a wheel running over a limb directly, for example. Often, the limb will take such severe damage that the doctors cannot repair it. Sometimes, decreased blood flow to the injured limb may cause the tissue to die, eventually leading to necrotic tissue and potentially sepsis. At that point, doctors must remove the limb to save the victim's life.
Frequently, amputees decide to use prosthetic devices, either to aid in mobility—usually following a leg amputation—or to improve appearance and independence following the amputation of the arm. Prosthetic devices, while they do aid in independence and mobility, also lead to considerable expense in the victim's life, since they require regular replacement.
Road Rash and Burns
Severe road rash from a bicycle accident can have many of the same symptoms as a severe burn. In a bicycle accident that causes severe road rash, the skin and the flesh beneath get scraped away from the body. If road rash occurs over a large percentage of the body, it can lead to shock. The skin also provides a vital protective layer that helps prevent infection from entering the body.
Since road rash removes a large portion of that skin, the victim may suffer a high rate of infection. Road rash, since it occurs as the victim's skin scrapes across the pavement, may also result in a larger amount of foreign matter in the wound, further increasing the rate of infection. Road rash often causes severe scarring, which can lead to psychological complications. If road rash occurs around a joint, it can also lead to a substantial decrease in mobility.
Broken Bones
Even with protective gear, bicycle riders have little protection against broken bones in an accident. Broken bones often occur in the hands and arms, as the victim attempts to stop the fall and ends up causing further injury to himself in the process. Victims may also break bones in the legs or break ribs during the accident. Broken bones, especially severe ones, may require surgical treatment. Typically, the victim's healing process begins after the surgery, rather than after the bone gets broken. Multiple broken bones can make it incredibly difficult for the victim to get around or to care for himself after the accident.
Locating the Liable Party in an East Meadow Bicycle Accident
Following an East Meadow bicycle accident, contact an attorney to learn more about identifying the liable party for your accident. You may know that the driver that hit you bears liability for the accident, especially if that driver chose to drive while distracted or inebriated. However, numerous other factors can also contribute to the accident. Identifying other individuals who may share liability can increase the compensation you ultimately receive for your injuries.
A Mechanic Who Recently Worked on the Vehicle (Or Your Bicycle)
When you take a vehicle to a mechanic, once the mechanic completes their work, they certify the vehicle as road-worthy: that they have completed needed repairs or that the vehicle no longer has any problems that could cause an accident on the road. Sometimes, however, the mechanic may miss an associated problem, fail to repair the problem correctly, or even cause damage to the vehicle while conducting the repairs. In those cases, the mechanic may share liability for an accident caused by mechanical failure.
The Driver's Employer
A driver who drives for a living, and who was engaged in those activities at the time of your accident, may share liability with their employer. An employer who works with drivers regularly must ensure that the driver drives safely and does not pose an undue danger to others around him. They must also adhere to safe driving practices.
The employer should also carefully monitor the driver's driving history to ensure that the driver does not have a regular history of causing accidents. In addition, if the employer provides the vehicle, the employer must keep up with maintenance and repairs on that vehicle. Trucking companies and other employers who have their drivers haul large vehicles must also adhere to federal regulations involving those drivers and the time they can legally spend behind the wheel.
The Vehicle Manufacturer
Did an error in the vehicle's design or construction lead to your accident? Major recalls on vehicles happen regularly. Those recalls often occur because the vehicle has such serious mechanical concerns that it has caused multiple accidents. The manufacturer must construct a vehicle that travels safely on the road and does not pose an undue danger to others on the road.
If the manufacturer fails to adhere to these safety standards or allows vehicles to remain on the road even once a problem comes to light, the manufacturer may share liability for the accident. Likewise, if the manufacturer of your bicycle committed a design error that led to your accident, that manufacturer may share liability for the accident.
Compensation Following Your East Meadow Bicycle Accident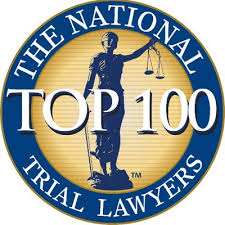 For many people who need to file a bicycle accident injury claim following an East Meadow bicycle accident, the amount they can receive in compensation for their injuries proves critical. Compensation through an East Meadow bicycle accident claim can make it easier for you to pay your medical bills, handle any travel needed for treatment, and take care of your regular expenses while you recover. An attorney cannot guarantee the compensation you will receive for your claim. However, compensation often falls into one of several key categories.
Medical Expenses
Your medical expenses include any expenses related to your medical care following the accident. You can include emergency treatment in the emergency room or at an urgent care center as well as the ongoing costs of care. You may also choose to include future anticipated medical expenses as part of your claim.
Lost Wages
Did your accident cause you to lose time at work? Some employees can go back to their usual job duties quickly after an accident, but others may miss more time and, therefore, see a dip in their income during an already-difficult period. An attorney can help you determine how to include compensation for those lost wages as part of your claim.
Pain and Suffering
You may have intangible losses related to your accident as well as physical, definable financial losses. An attorney can help give you a better idea of how pain and suffering will impact your claim.
Do You Need an East Meadow Bicycle Accident Lawyer?
If you suffered serious injuries in a bicycle accident in East Meadow due to the negligence of another driver, an experienced bicycle accident attorney can help. Contact Jacoby & Meyers, LLP today at (877) 565-2993 to learn more about your legal rights following a bicycle accident.
---
East Meadow Office
90 Merrick Avenue, Suite 601
East Meadow, NY 11554
(877) 565-2993
Client Testimonials
Review: 5/5
★ ★ ★ ★ ★
"The team and Jocoby & Meyers are excellent. They make sure the client is well taken care of. They are great with communication and they take their time to make sure the client is satisfied. Will definitely recommend."
Review by: Danielle H.
Check out some of our other reviews.