East Meadow Dog Bite Attorney
A dog has always been considered man's best friend, and in many situations, they are just that. However, sometimes even the most harmless-appearing dogs can inflict a devastating dog bite that can lead to significant injuries, dangerous infections, and life-long impairment.
Many people fail to realize that dog bites are not only quite common, but they are also potentially deadly; and, East Meadow is home to thousands of dogs, each capable of causing a serious bite. Every year across the United States, millions of people are injured in these horrific dog bite accidents and left with numerous questions and concerns.
However, with the legal help of Jacoby & Meyers LLP, you do not have to go through this challenging situation on your own. Our firm is here to not only answer any questions you may have, but also to fight for the damages and justice you deserve following an East Meadow dog bite.
Jacoby & Meyers LLP – We Are Here To Help You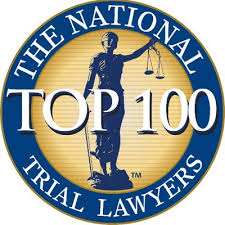 Jacoby & Meyers LLP was created to provide top-quality legal representation to all who needed it, and for nearly 50 years, our legal support staff and attorneys have been doing just that. Today, with offices in New Jersey and New York, we represent victims of all types of personal injury claims and provide them with compassionate and straightforward representations that they need.
When you contact the law firm of Jacoby & Meyers LLP, you can expect:
Free answers to your questions
Free visits to your home or hospital
Free, secure online access to your case files through our website
Since our founding, we have provided our clients with the service, dedication, experience, and knowledge they require. In the process, we have won millions in settlement and jury verdicts.
Some of our most recent awards include:
$8,323,000 Settlement Medical Malpractice Case
$5,700,000 Jury Verdict Bus Accident
$5,000,000 Settlement Vehicle Accident
$3,250,000 Settlement Fire Accident
$2,500,000 Settlement Car Accident
While these are only past results and can't guarantee an outcome in any particular case, the compassionate dog bite attorneys at Jacoby & Meyers LLP are proud of our track record of success in securing justice for the East Meadow community.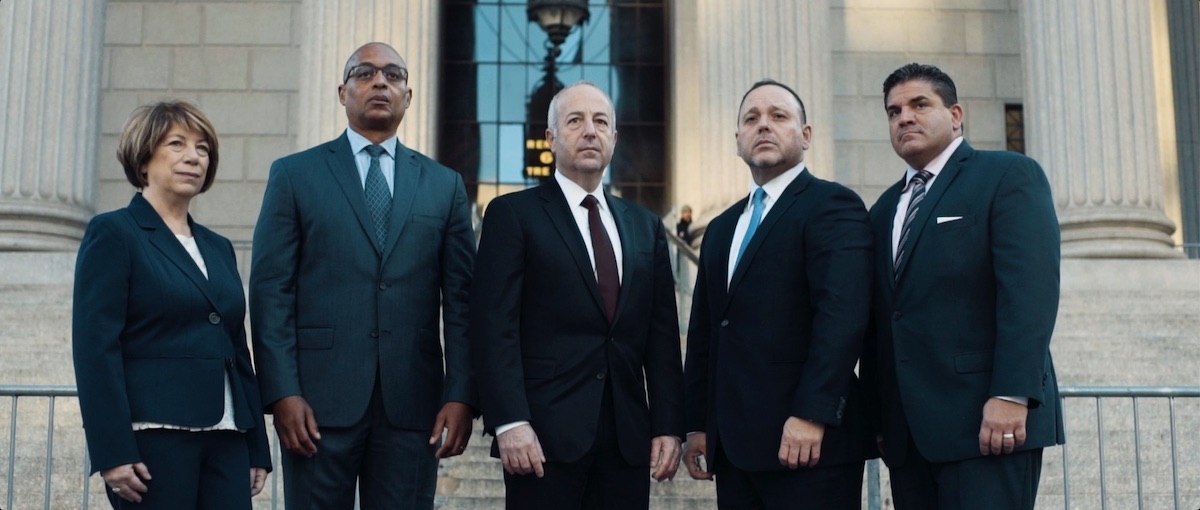 Table of Contents
Dog Bite Statistics
When it comes to dog bites and injuries, numbers do not lie. These accidents are prevalent across the country, resulting in dangerous and deadly injuries.
Consider these statistics:
Approximately 4.5 million dog bites incidents happen each year in the United States.
On average, 20 percent of dog bites become infected.
The average cost of a dog bite-related hospital stay was 50 percent higher than the average injury-related hospital stay.
In a recent year, there were nearly 27,000 individuals who underwent reconstructive surgery because of a dog bite accident.
During a 14-year study (from 2005 until 2018), 471 individuals in the United States were killed by dogs.
From 2005 until 2018, children (aged 0 to 2 years old) made up 26 percent of all dog bite fatality victims.
East Meadow Dog Bite Laws—The Basics
New York has a dog bite statute that combines the one-bite rule with a limited degree of strict liability. According to this dog bite statute, the owner of a previously adjudicated dangerous dog is strictly liable for a victim's veterinary costs and medical costs if the dog causes injury to livestock, another individual, or another individual's companion animal, such as a service dog.
To collect these medical expenses, you do not need to prove negligence when a "dangerous dog" bites you. However, to recover further damages beyond medical costs, the dog bite victim needs to show that the owner's negligence contributed to their harm.
In other circumstances, to collect damages for your dog bite injuries. You are required to show that the dog had a dangerous tendency to bite people, and that dog's owner knew it. Typically, as a dog bite victim, you cannot recover compensation for a dog bite if the owner did not realize that the dog could cause harm.
However, this does not mean that if a dog is not deemed "dangerous," the owner cannot be held responsible for their dog biting another individual. Rather, the dog bite victim needs to show the dog owner knew or had reasonable cause to know their dog had a dangerous temperament or vicious tendencies.
Dangerous Dog Definition
According to New York's dog bite statute, a "dangerous dog" is defined as one that:
Attacks another person, pet, or farm animal and either kills or injures them without justification.
Behaves in such a way that a reasonable person would believe that the dog poses an unjustified and serious imminent threat of serious physical injury or death.
However, there are exceptions to this statute.
For instance, a dog owner can be shielded from liability if they can show:
The dog acted to protect its property or owner from a trespasser or an individual committing a crime.
The dog was being tormented by the individual it bit.
The dog's reaction was due to pain or the protection of its offspring, property, or owner.
Additionally, based on the exceptions, a law enforcement canine carrying out its duties cannot be considered a "dangerous dog."
Critical Steps to Take in an East Meadow Dog Bite Injury
Following a dog bite injury, you must take specific actions.
These actions will not only help keep you safe, but protect your legal rights.
Stay calm: Do not try to catch the dog, especially if the dog has bitten you.
Seek medical attention. Even if you do not believe your injuries are serious, you need to see a doctor. These dog bites can not only result in severe lacerations, but they can also lead to infections. That is why it is vital to quickly get checked out by a medical professional. These doctors can provide you the necessary treatments you need while also documenting your injuries in their medical reports. This report can provide you with vital evidence if you decide to pursue a legal claim.
Get information from the dog owner: If the dog owner is present, get their name, contact information, and liability insurance information if they have it. Additionally, see if you can get information about the dog's vaccination history, especially their rabies vaccinations.
Document the injury and scene: If possible, try to take as many photos and videos of the accident scene. Take pictures of the bites and the injuries you suffered, any torn clothing that resulted from the dog bite injury, and any property damage.
Talk to witnesses: If anyone was present at the scene and saw what happened, make sure to get their name and contact information. Their statements can provide you with critical evidence in terms of liability and damages.
Contact the police or local animal control: If the dog owner is not present, call 911 or the local animal control. The police or animal control can help contain the dog and find the owner. Additionally, you also need to file an incident report with these local authorities about what happened. This report should include a description of the dog, where you were bitten, the injuries you received, and any information about the dog owner.
Keep records: Following the accident, make sure you keep a record of all of your medical expenses, lost wages, and any other expenses related to the dog bite incident.
Call an experienced east meadow dog bite attorney: Due to the complexities involved in an East Meadow dog bite injury, you need to contact an experienced East Meadow dog bite attorney. These lawyers can help you figure out if you have a viable claim and begin investigating the accident to gather all the necessary evidence required to show what happened and whether the dog owner is at-fault for your injuries.
East Meadow Dangerous Dog Breeds
Unlike many other states, New York does not differentiate between dog breeds to distinguish whether a dog is dangerous. The state also does not consider a dog dangerous, even if it was bred for dog-fighting, as long as the dog never bit anyone before.
However, if a dog in your vicinity bares its teeth, growls, or indicates that it has the intention to bite, it should be considered dangerous.
Severe Injuries From East Meadow Dog Bites
Dog bites can result in numerous injuries that can vary in severity.
However, some of the more common dog bite injuries include:
Permanent scarring
Tissue damage
Puncture wounds
Fractured bones
Significant eye injuries
Facial injuries
Head injuries
Neck injuries
Nerve damage
Rabies, tetanus, mrsa, and pasteurella
Emotional trauma
In many situations, it is not only a bite that causes harm. For instance, if you were jogging or cycling and were knocked down by an aggressive dog, you can also suffer significant injuries from the fall.
If at any point you start experiencing the following symptoms, head to a doctor immediately to get emergency help:
Pain that is increasing in intensity
Redness around the wound
Continuous swelling
Fever
Strange or erratic behavior from the dog that bit you
Damages Following an East Meadow Dog Bite Accident
If you have suffered injuries because of a dog bite, you may be entitled to certain damages. In New York, these damages include economic, non-economic, and punitive damages.
Economic damages: These are actual verifiable losses as a result of a dog bite accident.
These damages include:
Medical bills including past, present, and future medical expenses (such as ambulance rides, hospital stays, prescription medications, surgery, and doctor visits)
Lost wages including past, present, and future lost income if you can't work because of your dog bite injuries
Lost earning capacity
Personal property damages
At-home nursing care
Replacement services such as childcare services or cleaning services
Other out-of-pocket expenses
Non-economic damages: These are rather subjective losses that are not easily quantified. They include:
Pain and suffering
Emotional anguish
Loss of consortium
Loss of companionship
Loss of a limb
Loss of reputation
Loss of enjoyment of life
Disfigurement
Scarring
Punitive damages: These damages are awarded by the court when they want to punish and deter the defendant for their egregious and wrongful actions. Consequently, these damages are only awarded in limited circumstances. Working with an experienced East Meadow dog bite attorney can help you determine if punitive damages apply to your case.
How Much Is an East Meadow Dog Bite Case Worth?
Unfortunately, because no two dog bite cases are alike, no attorney can tell you exactly how much compensation you can collect following your dog bite incident. However, an experienced dog bite lawyer can determine which factors affect your claim.
These factors include:
The severity of the injuries (such as head or neck injuries or permanent disability)
The treatments necessary and the cost of these treatments
Whether ongoing treatments are necessary
The income lost because of the injury
The ability to work following the accident
The type of psychological trauma related to the attack
The type of replacement services required following the dog bite incident
When you work with the law firm of Jacoby & Meyers LLP, we can figure out which of these factors impact your claim and, in response, prepare the best case to combat these elements. Ensuring we fight for maximum damages on your behalf.
Length of Time You Have to Bring a Dog Bite Injury Claim in East Meadow
The statute of limitations is a law that sets the maximum amount of time you have to sue for damages following an alleged offense. If you have been injured in a dog biting accident in New York, you have to file a claim within three years of the accident. In addition, according to the New York State Health Code, you also need to report an animal bite within 24 hours of the event.
Generally, just because you may have a few years to file a claim, you should not wait. Over time memories of the accident can fade, critical evidence can disappear, and relevant witnesses can no longer testify. That is why you need to contact the law firm of Jacoby & Meyers LLP as soon as possible. Our experienced lawyers can not only determine how much time you have to file your claim, but we can also file your motions correctly and on time.
East Meadow Dog Bite FAQ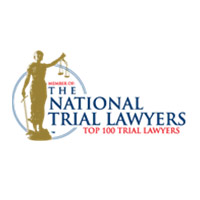 Dog bites are extremely painful and incredibly traumatic. However, worse yet, victims of this horrific attack are often left with many concerns about their medical bills and who will pay them, what types of medical treatments they will need in the future, and how this injury will affect them and their families.
At Jacoby & Meyers LLP, we not only know how difficult this ordeal is for you, but we also understand that now more than ever you need legal help that you can trust. That is why, with the following frequently asked questions, we hope to provide you the information you need when it comes to dog bite accidents. Specifically, discussing what steps you need to take following a dog bite accident, what legal actions you can pursue, and how our attorneys can pursue the damages and compensation you deserve.
---
Our East Meadow Dog Bite Attorneys Are Standing By
If a dog bite in East Meadow injured you, do not wait any longer. Contact the law firm of Jacoby & Meyers LLP—we are standing by and ready to hear from you right now.
For your free case evaluation, you can write to us using our contact page or our webchat feature, or you can call us at any time at (877) 565-2993.
---
East Meadow Office
90 Merrick Avenue, Suite 601
East Meadow, NY 11554
(877) 565-2993
Client Testimonial
Review: 5/5
★ ★ ★ ★ ★
"The team and Jacoby & Meyers are excellent. They make sure the client is well taken care of. They are great with communication and they take their time to make sure the client is satisfied. Will definitely recommend."
Review by: Danielle H.
Check out some of our other reviews.