East Meadow Spinal Cord Injury Attorney
Spinal cord injuries are among the most serious injuries an individual can suffer. Because of the spine's importance in nearly all of the body's functions as well as its limited ability to heal from damage, this type of injury often results in permanent disability as well as associated complications that can greatly impact an individual's life and life expectancy.
If you have suffered a spinal cord injury in East Meadow that was caused by someone else's carelessness, recklessness, or intentional act, an experienced East Meadow spinal cord injury lawyer at Jacoby & Meyers LLP can help you understand your legal options to recover damages related to the impacts and expenses your injury has caused. We've obtained millions of dollars in damages for our clients over the years. We want to see if we can help you. Call us now for a free case evaluation.
About Spinal Cord Injuries
The spinal cord is a thick bundle of nerves that exists within the bony protection of the spine and acts as a messenger for the brain to all other parts of the body. Contrary to popular belief, a spinal cord injury rarely involves a cord that has been completely severed. Instead, most spinal cord injuries feature a cord that is damaged but intact.
Spinal cord injuries result in a loss of sensation and function to body functions below the site of the injury, a condition known as paralysis. There are two types of spinal cord injuries, categorized as complete and incomplete. Complete spinal cord injuries feature a total loss of sensation and function beneath the site of the injury, while incomplete spinal cord injuries occur when some of the sensation and function beneath the injury site remains.
There are four parts of the spinal cord: the cervical (neck) region, the thoracic (chest) region, the lumbar (mid-back) region, and the sacral region, which is located in the lower back. The part of the spinal cord that sustained the injury determined what body parts an accident will paralyze. For example, a person with an injury to the cervical region of the spinal cord would likely suffer tetraplegia, which affects the shoulders, arms, hands, chest, torso, hips, pelvis, legs, and feet. A person suffering an injury to the thoracic or lumbar regions could suffer paraplegia, which involves paralysis in the hips, pelvis, legs, and feet.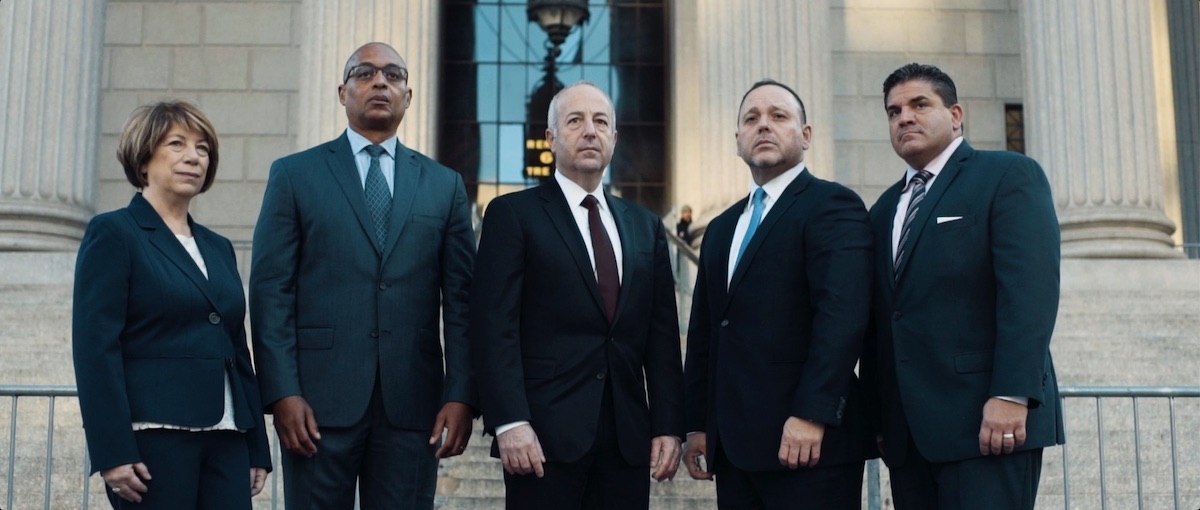 How Much is Your East Meadow Spinal Cord Injury Case Worth?
One of the most frequently asked questions from East Meadow spinal cord injury victims is also the most difficult to answer. Simply put, it is impossible to accurately answer this question and, if a lawyer tries to guarantee the total amount they can collect for you, be cautious.
While spinal cord injury costs are traceable to an extent, there is simply no way to know for sure exactly how much you will need to get better. That is why you must partner with our trusted East Meadow spinal cord injury lawyers. We can help you create an estimate of your future medical needs. Most of your costs will come in the future, between your ongoing medical needs and your lost income.
With this estimate, calculated by working with trusted medical experts, your attorney can then begin the negotiation process. Many spinal cord injury victims vastly undervalue the full amount of money they need to recover. Working with a spinal cord injury attorney helps you calculate the full potential value of your claim. The last thing you want is to leave money on the negotiating table and end up having to pay out of pocket for your medical bills and other financial losses.
Why You Really Need an East Meadow Spinal Cord Injury Lawyer?
You have enough to deal with right now. From the mental stamina it will take you to adjust to a new way of life to your physical recovery, your focus should not be on a lawsuit. With the right East Meadow lawyer at your side, you can put your effort and energy where it needs to be, knowing that your lawyer has your best interests in mind and is working diligently to get you every dollar you deserve.
If you or a loved one has suffered a spinal cord injury, an attorney may help you collect maximum compensation from the negligent party. Contact an attorney today to learn more about your legal options.
Causes of Spinal Cord Injuries in East Meadow
The National Spinal Cord Injury Statistical Center notes that vehicle crashes are the leading cause of spinal cord injuries in the U.S., accounting for 38.6 percent of all new spinal cord injuries. 32.2 percent of new injuries are the result of falls.
Other common causes of spinal cord injuries include:
Acts of violence
Sports-related injuries
Medical conditions or injuries caused during surgery
The center reports that there are approximately 17,810 new spinal cord injuries in the U.S. each year. Males are the most likely sufferers of spinal cord injuries, accounting for 78 percent of new injuries. The average age at the onset of the injury is 43.
Common Spinal Cord Injury Complications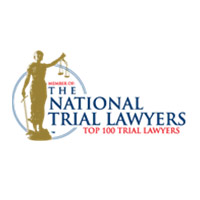 Spinal cord injuries produce many severe complications that result in the need for continued or ongoing medical treatment.
Among these complications are:
Respiratory issues: For those who have suffered a spinal cord injury affecting the function of their chest and abdominal muscles, they will have difficulty coughing to expel phlegm from the lungs. This can cause pneumonia and other problems. Pneumonia is the most common cause of death for spinal cord injury patients who have survived the initial injury.
Loss of bladder control: While the bladder of a person with a spinal cord injury continues to store urine from the kidneys, the injury can prevent the brain from controlling the bladder and presenting urges and sensations that inform the person when it is time to urinate. This can result in issues such as urinary tract infections.
Loss of bowel control: The loss of bowel control after a spinal cord injury often results in constipation and potentially serious issues such as a bowel obstruction. Many patients are encouraged to increase their fiber intake and taught techniques to optimize their bowel function.
Pressure ulcers: The lack of sensation in the skin means that spinal cord injury sufferers can't sense whether they have come in contact with an object that is too hot or too cold. Additionally, they can't feel when it is time to change positions, resulting in a condition known as pressure ulcers or bed sores. This condition results in open, oozing wounds on the body and leaves the individual vulnerable to infection.
Circulation issues: The injury can result in circulation problems, including low blood pressure upon rising, the swelling of the extremities, and an increased risk of developing deep vein thrombosis (DVT). DVT is a condition in which blood clots develop in the deep veins of the leg. The biggest risk posed by this condition is that a piece of the clot will break free and travel through the circulatory system to the lung, producing an often fatal condition known as pulmonary embolus.
Muscle tone issues: Spinal cord injury patients often suffer from one of two muscle conditions. Spasticity is an uncontrolled tightening or motion of the muscles. Flaccidity features soft, limp muscles.
Loss of sexual function: Both males and females who have suffered a spinal cord injury can have sexual issues as a result, including changes to sexual function and loss of fertility.
Nerve pain: This is a common complication of spinal cord injuries, particularly for those with incomplete injuries who have retained some of the sensation below the site of the injury.
The Cost of Living with an East Meadow Spinal Cord Injury
Between the difficulties of paralysis and the commonly associated complications, spinal cord injuries are extremely expensive. How expensive, the Christopher & Dana Reeve Foundation notes, depends on the severity of the injury as well as the age at which the injury occurs.
The most common spinal cord injuries are:
Incomplete tetraplegia, which accounts for 45 percent of new cases.
Incomplete paraplegia, which accounts for 21 percent of new cases.
Complete paraplegia, which is the result of 20 percent of new cases.
Complete tetraplegia, which is the result of 14 percent of new cases.
The average cost of living with a spinal cord injury—not including indirect costs such as wage loss—is as follows:
High tetraplegia: A 25-year-old with this type of injury can expect to pay more than $4.7 million through the course of his or her life. A 50-year-old can expect lifetime costs of nearly $2.6 million. More than $1 million of those costs are likely to be incurred in the first year.
Low tetraplegia: 25-year-olds suffering from low tetraplegia can expect lifetime costs of more than $3.4 million, while 50-year-olds will likely have lifetime costs of around $2.1 million. Around $770,000 worth of costs will be incurred in the first year.
Paraplegia: For 25-year-olds suffering from paraplegia, the anticipated lifetime costs are in the range of $2.3 million, and the lifetime costs for 50-year-olds with paraplegia is expected to be around $1.5 million. About a half-million dollars of the costs will be incurred in the first year of treatment.
Incomplete loss of motor function: The costs of this level of injury will be more than $1 million throughout the individual's lifetime, regardless of age. This level of injury results in first-year costs of around $337,000.
Recovering Damages Resulting From Your East Meadow Spinal Cord Injury

If you have suffered a spinal cord injury due to someone else's careless, reckless, or intentional actions, New York law allows you to recover damages related to the expenses and life impacts that your injury has left you with. An East Meadow spinal cord injury lawsuit in civil court can produce evidence to prove who caused your injury and document the damages you incurred. The state allows you to recover two types of damages, economic and non-economic.
Economic damages refer to the out-of-pocket expenses that the injured person has experienced as a result of the injury, including:
Past, current, and estimated future medical expenses. This includes emergency treatment at the scene or in the emergency department; transportation by air or ambulance from the scene of the injury to the hospital; diagnostic testing; surgical and physician services; prescription medication; hospitalization; physical therapy and rehabilitation, and mobility devices such as wheelchairs or crutches.
Lost income, due to being too injured to work or missing work to attend injury-related medical appointments.
Loss of future earning capacity if the injury results in permanent deficits that render the person unable to work.
The cost of hiring someone to perform household or personal care services that the injured person can no longer perform on his or her own.
The cost of repairing or replacing property that was damaged in the accident that caused the injury, if applicable. An example of this would be the repair or replacement of the claimant's vehicle that was damaged in a car accident.
Non-economic damages are the many profound impacts on a person's daily life that have been incurred as a result of the injury. Examples of non-economic damages include:
Physical pain and suffering.
Emotional distress.
Permanent disability.
Loss of the enjoyment of life.
Loss of consortium, which is a damage recovered by the injured person's spouse for the loss of physical intimacy and companionship that was created by the injury.
Generally, spinal cord injury lawsuits in New York must be filed within three years of the date on which the injury occurred. to obtain a successful outcome to your case, you must prove another person or entity's liability.
Liability is established when:
The at-fault party owed you a duty of care. The duty of care that was owed depends on the activity that resulted in your injury as well as the at-fault party's role in that activity. For example, in a car accident case, the at-fault driver owed you a duty of care to drive safely and legally. In a premises liability case, the at-fault party's duty of care was to ensure that there were no unsafe property conditions that could injure guests.
There was a breach in the duty of care. The breach refers to the behavior of the defendant that was contrary to the duty of care that he or she owed to you.
This breach caused the accident, which resulted in your injury and subsequent expenses and impacts on you.
East Meadow Spinal Cord Injury Lawyer Answers Your Questions
Besides the physical pain, getting into an accident creates anxiety and worry. You may worry about the severity of your injuries and how much of your life your accident injuries will damage. In some of the most serious cases, you may suffer a spinal cord injury. When a doctor tells you this diagnosis, it might not come as a surprise, but hearing the words can still be traumatic.
A spinal cord injury can happen anywhere. Whether you have slipped and fallen in Eisenhower Park or been slammed into by another driver on East Meadow Avenue coming home from dinner, there are many ways you could suffer a spinal cord injury.
Each injury and each victim is unique. But every victim has questions. Below, we answer some of the most common questions we get from East Meadow spinal cord injury victims.
How can an East Meadow spinal cord injury lawyer help me?
Serious wounds like spinal cord injuries can cause a lifetime of medical consequences. Spinal cord injuries can alter the victim's life so greatly that they can no longer care for their daily needs. Not only is this incredibly challenging for someone to accept, but it is also extremely expensive.
When you or a loved one face this uncertainty, you need a skilled and knowledgeable East Meadow spinal cord injury attorney helping you. Your physical recovery may require your intense focus, leaving no room for time to worry about how you pay your bills. That is the job of your legal team and that is why you need a lawyer with proven experience helping other East Meadow victims recover.
What causes spinal cord injuries in East Meadow?
There are many potential causes of spinal cord injuries.
Most frequently, these injuries are caused by severe and traumatic accidents, including:
Car accidents
Fall from height
Slip and fall
Sport injuries
Violence and crime
A note about the last bullet point, violence and crime: These activities, like gunshot wounds or muggings, can cause spinal cord injuries. Many victims think that when the prosecutor files a criminal charge against the person who injured them, that case may allow them to collect compensation.
While a criminal conviction might include restitution, the amount of money the defendant must pay you would fall woefully short of the actual amount you need to pay your injury-related expenses. The last thing you need is to pay out of pocket for your massive medical expenses and other financial losses. Ultimately, if you do not file a spinal cord injury claim and only rely on the criminal case, that is exactly what could happen.
Most criminals don't carry insurance against the injuries they cause, but if the attack took place on commercial property—like a bar, restaurant, or hotel—you can seek compensation from the business owners for failing to provide security to keep you safe.
Even if your spinal cord injury was caused by a different accident, you may still need to sue the negligent party so you can recover maximum compensation for your injuries. Having a trusted and aggressive legal advisor at your side can make the difference in your case.
What is the difference between a complete and incomplete spinal cord injury?
Medical professionals describe spinal cord injuries as either complete or incomplete. Of the two, a complete spinal cord injury is more serious and may cause full paralysis below the site of the injury. This occurs when the injury damages the spinal cord so severely that no messages can pass from the brain through the spinal cord.
An incomplete spinal cord injury still causes serious damage, but allows some messages to travel through. Incomplete spinal cord injuries may cause some paralysis, but may also cause ongoing pain and a loss of motion below the injury site.
Both types of spinal cord injuries can result from the same type of accident. And both types of spinal cord injuries can render a victim incapable of living the life they had before their accident. To go on with a modified life, you may need ongoing medical care and assistance—an expensive endeavor.
Partnering with knowledgeable spinal cord injury lawyers in East Meadow, you can work to hold the negligent party liable for your injuries and expenses. With the right legal team at your side, you can focus on your wellbeing while they investigate your case. They may even use their resources, like accident reconstruction experts, to help determine with specificity the exact cause of your spinal cord injury. This information can be vital to help ensure that the lawsuit alleges the right person but also includes all parties who may have played a part in your accident.
How much will my medical bills cost?
Spinal cord injuries are expensive. The spinal cord is the message center for the body. It carries information from your brain to every part of your body, delivering detailed instructions about what to do and how to move. When these messages are interrupted or entirely blocked, your body may not work correctly. Getting medical help to try to overcome these challenges and go about your daily routine creates costs most people cannot fathom.
A spinal cord injury not only requires quick attention but ongoing care.
You may face:
Multiple surgeries
Extended hospital stays
In-facility rehabilitation
In-home care
Long times out of work
Each of these items presents financial challenges to spinal cord injury victims. Even for minor spinal cord injuries where victims may make a full recovery with enough time and dedication, their medical expenses can reach millions of dollars.
What is more frustrating is that some people cannot work during your recovery process, which could take years. You may never return to work at all. This can severely hinder your ability to make a living and pay for your regular expenses, let alone the astronomical medical expenses related to your spinal cord injury. For nearly half of all Americans, missing just one paycheck can put them into financial hardship.
Making sure that you get the medical attention you deserve is vital to giving yourself the best chance to get better. But when you are constantly worried about how you will pay for that medical care, you are not really focused on your physical needs. Without constant and intense focus, you may not make the progress you or your doctors hope for.
When you partner with a seasoned spinal cord injury attorney in East Meadow, however, you can shed a lot of that worry. Your lawyer can take on the responsibility of figuring out who caused your spinal cord injury and work tirelessly to hold them accountable. The goal is to collect every dollar you deserve so you do not have to shoulder these costs alone.
Do I have to file an East Meadow spinal cord injury lawsuit?
After suffering such serious injuries, you need to try to hold the negligent party liable for their actions and attempt to collect maximum compensation from them to cover your expenses. The best way to do that is by working with a trusted East Meadow spinal cord injury lawyer who can file a claim on your behalf.
But you cannot afford to delay. Every state has a time limit on how long after an injury you can sue the at-fault party, called a statute of limitations. In New York, that time limit is just three years. This might sound like a long time, but consider that your injuries might last forever. You need to start the legal process as soon as possible to make sure that your lawyer has enough time to speak with witnesses before they forget and to collect all relevant evidence before it gets lost.
Many victims do not want to go to court. But, remember that your lawyer will be by your side the entire time. You also want to make sure that the lawyer you choose has trial experience. Not every law firm handles litigation. You certainly do not want your complex spinal cord injury claim to be their first trial. Choose a lawyer with experience in court so that if your case does require a trial, you have a veteran attorney guiding you.
Why can't I just settle with the insurance company?
Days or weeks after your spinal cord injury, you may get a call from an insurance adjuster who works for the insurance company representing the at-fault party. They have good news for you, or so they say. They are calling to make you a settlement offer, but it is only good for the day and it is the absolute best they can do. They simply cannot go any higher.
If you have not spoken with a lawyer yet, now is the time to do so. Do not trust the insurance adjuster. They work for the insurance company, and their job is to settle your case as soon as possible. An aggressive spinal cord injury attorney knows the games the insurance companies often play and knows how to battle them. The insurance company's first offer is rarely their best offer. In fact, it is frequently the lowest possible offer they could make. Unfortunately for some victims, they take it and then, months or years later, are left covering medical bills because the settlement funds did not cover all of their needs.
As a spinal cord injury victim, you may have a lifetime of costs and they may be substantial. But those costs should not be your burden to bear. To help you avoid financial hardship, partner with an East Meadow spinal cord injury lawyer who has proven experience negotiating with insurance companies and getting clients every dollar they deserve.
How Our East Meadow Spinal Cord Injury Lawyers Can Help You
Spinal cord injuries are extremely complex to live with and to treat. Unfortunately, the legal process of recovering damages related to your spinal cord injury is also complex.
The experienced personal injury lawyers at Jacoby & Meyers, LLP can help those with spinal cord injuries that others caused, by providing:
Guidance as to your legal options.
A thorough evaluation of the case to determine all liable parties and all sources of insurance that can be accessed for compensation.
A determination of the value of the case.
Timely filing of court-required paperwork in the proper jurisdiction.
Skilled negotiation with the at-fault party's insurance adjuster in an attempt to obtain a fair settlement on the injured person's behalf.
Compiling and organizing evidence that can be used to prove the case.
Litigation, including the delivery of opening and closing statements, the presentation of evidence, and the examination of witnesses.
Assistance with collecting the award or settlement.
Let us help you further understand the legal process of an East Meadow spinal cord injury lawsuit while providing answers to your legal questions. For a free case evaluation, contact an experienced East Meadow spinal cord injury associate at Jacoby & Meyers, LLP online or through a live webchat, or by calling (877) 565-2993.
---
East Meadow Office
90 Merrick Avenue, Suite 601
East Meadow, NY 11554
(877) 565-2993
Client Testimonials
Review: 5/5
★ ★ ★ ★ ★
"The team and Jocoby & Meyers are excellent. They make sure the client is well taken care of. They are great with communication and they take their time to make sure the client is satisfied. Will definitely recommend."
Review by: Danielle H.
Check out some of our other reviews.