East Meadow Child Injury Attorney
Children get hurt from time to time in East Meadow, like anywhere else. Ordinarily, the injuries they suffer from falls at Eisenhower Park or from falling off their bikes in neighborhoods around Newbridge Road, heal and cause them nothing more than a little pain and a fright. Every so often, however, children get seriously hurt in the East Meadow area. These children suffer injuries that keep them out of school, impede their physical or emotional development, and even alter the course of their lives.
East Meadow parents live in fear of their kids suffering that kind of serious injury. In the tragic case of it happening, injured children and their families need the help of a child injury lawyer to help ensure that they receive the compensation they need to heal, adapt, and continue leading fulfilling lives.
Jacoby & Meyers, LLP is that kind of law firm. For nearly 50 years, we have represented East Meadow and Long Island personal injury victims, including injured children and their families. Contact our East Meadow child injury lawyers for a free consultation to learn about your rights and options after your child suffers a serious injury in East Meadow.
Meet Jacoby & Meyers, LLP's East Meadow Child Injury Attorneys
If you have lived in the New York/New Jersey/Connecticut tri-state area for any length of time, chances are you have already heard of Jacoby & Meyers, LLP. For decades, we have been a full-service personal injury law firm in the region.
From offices across the region, including on Merrick Avenue in East Meadow, our lawyers have secured tens of millions of dollars in financial results for injured clients and for families whose loved ones have died in tragic accidents.
Our recent results include:
An $8.323 million settlement for a family whose child suffered from cerebral palsy due to a doctor's error during childbirth.
A $5.7 million jury verdict in a case involving a runaway school bus that struck and killed an 8-year old girl.
A $4.2 million settlement on behalf of a 2-year-old who suffered burns when an unstable stove fell on her.
We cannot guarantee the same results in every child injury case we take, of course. Our clients do, however, take comfort in knowing that our compassionate, determined team of lawyers and legal professionals has litigated and won some incredibly complex and emotionally challenging child injury cases in the region.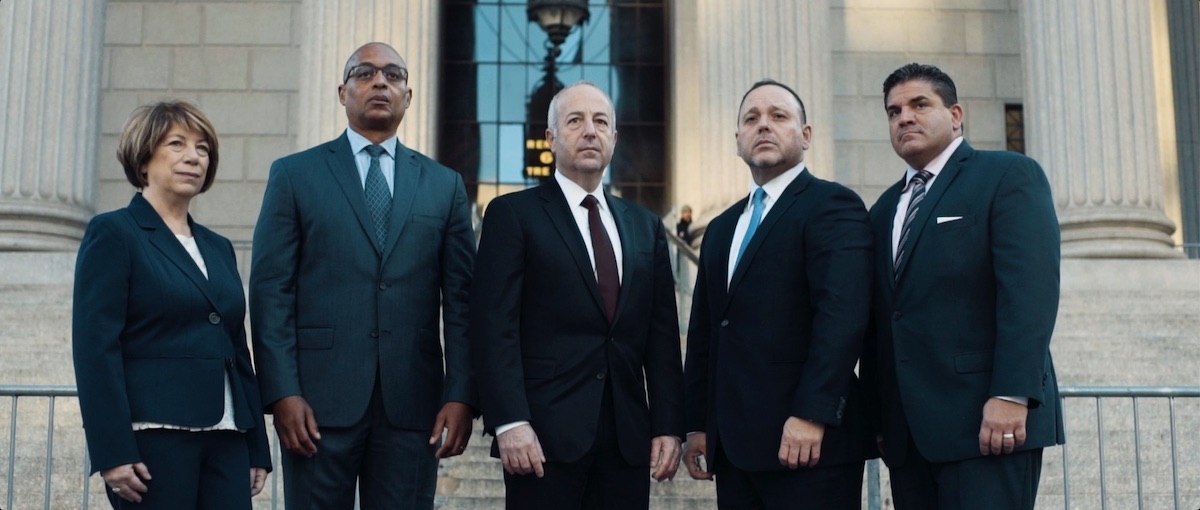 What Damages Can You Recover After Your Child Suffers Preventable Injuries From Negligence?
If you file a claim against the party who harmed your child, your child could receive money for losses related to their injuries if you reach a settlement agreement or the jury rules in your favor. Damages vary based on the circumstances of the injuries.
Examples of common damages include:
Medical expenses, such as ambulance and emergency services, hospitalization, surgery, diagnostic tests, medication, follow-up doctor visits, and transportation costs to and from the hospital/doctor.
Estimated future medical treatment costs when a child suffers a permanent condition or disability that requires ongoing treatment and continuous care.
Rehabilitation expenses for specialized treatment to help a child cope with the physical and emotional aftermath of their injuries, such as physical therapy, occupational therapy, and counseling services.
Lost earning capacity when a child cannot work in the future.
Physical pain and suffering.
Emotional pain and suffering.
Reduced quality of life.
Scarring and disfigurement.
Punitive damages when a child injury is intentional or a result of gross negligence.
How Child Injuries Happen in East Meadow
As any East Meadow parent knows, children find all kinds of ways to hurt themselves. However, a relatively narrow set of preventable circumstances tends to cause the most serious child injuries in our area. These often result from the careless or wrongful actions of an adult, rather than the child victim.
Here are the most common ways kids suffer serious injuries in and around East Meadow:
Motor vehicle accidents, which constitute a leading cause of death and unintentional injury for children of all age groups, according to the Centers for Disease Control and Prevention (CDC). Children get hurt as passengers in vehicles that crash, and as cyclists or pedestrians struck by vehicles.
Falls on playgrounds, down steps, and in numerous other settings constitute another leading cause of accidental injuries for children, according to the CDC.
Drownings in East Meadow swimming pools and in natural bodies of water, which are particularly common among young children.
Poisonings and toxic exposures, which cause serious injury and illness in children who ingest dangerous substances, and when children live or attend school in settings that feature environmental hazards like asbestos or lead paint.
Fires in residential structures, which are less common than they once were, but that still cause severe burn injuries and deaths to thousands of children nationwide each year.
Gunshots, which cause injuries and fatalities to children when firearms are accidentally discharged, and in connection with violent crime.
Medical malpractice, which may take an especially severe toll when it occurs in connection with childbirth and causes lasting injuries and medical conditions like cerebral palsy.
Contact and high-impact sports, which often inflict severe injuries when adults fail to supervise kids in practices and games.
This is just a sampling of the various potentially preventable accidents and incidents that can lead to severe child injuries in East Meadow. No matter how a child suffers an injury in our area, the compassionate child injury lawyers at Jacoby & Meyers, LLP can help pursue compensation from the parties at fault.
Common Child Injuries Our Team Handles

The types of injuries children can suffer in potentially preventable circumstances in East Meadow are just about as varied as the circumstances themselves.
At Jacoby & Meyers, LLP, our team has represented child victims of serious injuries, including:
Spinal cord injuries that leave children paralyzed, instantly transforming their lives, complicating their health and development, and imposing massive costs on their families.
Brain injuries that impair the functioning and development of children's brains, leading to a permanent loss of consciousness or impaired cognition, motor function, and/or emotional control. Children commonly suffer traumatic brain injuries (TBIs) in falls, car accidents, and other violent incidents. They may also suffer non-traumatic brain injuries in drownings and poisonings.
Burns that not only cause extreme pain and pose the risk of a deadly infection, but also burden children with the physical and emotional toll of disfiguring scars.
Broken bones and orthopedic injuries, which disrupt children's lives and cause severe pain, and may lead to long-term physical impairments and disabilities.
Heatstroke and overexertion injuries, which are common among youth athletes and young children who do not regularly hydrate.
Acute and chronic illnesses that cause a lifetime of health struggles and limitations, such as asthma, lead toxicity, and cancers.
Birth injuries resulting from physical harm or interruption of blood flow to a fetus during delivery, including cerebral palsy and seizure disorders.
This is nowhere close to a complete list of the types of harm that can befall East Meadow-area children in potentially preventable accidents. Jacoby & Meyers, LLP works to make sure that no matter what kind of injury a child suffers, the child and his or her parents get an opportunity to pursue the financial compensation they need and deserve.
How Jacoby & Meyers, LLP Helps Child Injury Victims
At Jacoby & Meyers, LLP, we work to hold parties legally and financially accountable when their careless, reckless, or intentionally harmful actions injure a child. We do that by taking legal action on behalf of injured children and their parents. Most commonly, we file insurance claims and/or pursue lawsuits in Nassau County courts, seeking compensation for our clients' injuries and losses.
Who to Hold Accountable for Child Injuries
Under New York law, anyone whose wrongful decisions or actions cause harm to a child may face legal liability for the damages that the child and their family incurred. Any individual, business, religious or secular organization, or other entity can owe compensation for a child's injury.
Here are a few examples.
Motor vehicle drivers who cause accidents that injure kids, and the drivers' employers when they crash work vehicles while on the job.
Public entities, if their failures to build and maintain safe facilities for East Meadow children lead to a child getting badly hurt—for example, in a fall, toxic exposure, or violent incident.
Manufacturers of items children use or come in contact with, from toys to household cleaners, if those products contain defects that put children in danger.
Property owners who fail to take reasonable steps to protect children from potentially dangerous property features, like backyard swimming pools or piles of construction material, if a child gets hurt while playing on, in, or near them.
Medical professionals who fail to provide a minimum standard of care when attending to children and pregnant mothers, resulting in injury to a child.
Churches, youth organizations, schools, and other institutions, if they fail to train and supervise employees or volunteers entrusted with the care and wellbeing of children, resulting in harm to a child.
One of the advantages of retaining Jacoby & Meyers, LLP to represent your child in an injury matter is that our team has the resources and dedication to stand up to anyone whose wrongful actions have harmed a child, no matter how powerful or well-funded that individual or entity is.
Compensation We Seek for Injured Children and Their Families
Injuries to children can take a massive physical, emotional, and financial toll not just on the children themselves, but also on their families, loved ones, and communities. At Jacoby & Meyers, LLP, we work tirelessly to make sure that the parties at fault for causing harm to a child pay for their wrongful actions. No East Meadow child, parent, or family should be forced to bear the burden of a serious childhood injury without an opportunity to obtain financial support.
We take aggressive action on behalf of injured children and their families to secure appropriate compensation for children's injuries.
Every case we handle differs, but in general, through insurance claims and lawsuits, we have sought compensation for our clients for:
Any past and future medical expenses related to care of the child's injury and any secondary health complications.
Other past and future out-of-pocket costs the child or child's family has incurred or will incur in connection with the injury and any disability or deficit it causes.
The wages the child's parent fails to earn while missing work to take care of the child.
The child's own diminished earning capacity due to the injury.
The child's physical pain, emotional suffering, social challenges, and overall diminished quality of life due to the injury.
If someone's extreme, outrageous, or intentional actions harmed the child, then we may also have the ability to ask a court to order payment of punitive damages to our client.
We cannot guarantee that our clients will receive compensation for a child injury, nor can we offer more than a mere ballpark estimate of the amount our client may receive as compensation. However, we can and do give our clients in East Meadow our solemn promise that we work to secure as much money as possible for them. As parents ourselves, we understand how important it is to hold wrongdoers accountable when their actions cause harm to innocent children.
How to Protect Your Child's Rights
Parents of injured children in East Meadow often want to know what they can do to help ensure a favorable outcome for their child's injury claim.
Every situation differs, so we cannot give a one-size-fits-all recommendation of specific steps to take. However, parents can generally serve their injured child's best interests by getting the child appropriate medical care, following the doctor's orders, and contacting a lawyer right away.
The Importance of Medical Care
Do everything you can to make sure your child receives appropriate medical care, and then do whatever the doctor recommends. This might seem like obvious advice because it protects your child's health and wellbeing. However, it also has legal benefits. Getting and following medical care creates medical records that may constitute important evidence in a child injury claim. It can also protect your child against potential claims by defense lawyers and insurance companies that you made your child's injury worse by not getting them the necessary care.
If you worry about affording your child's care, an East Meadow child injury lawyer may help you find support while you await a resolution of your claim.
The Importance of Calling a Lawyer Right Away
After seeing to your child's medical care, call a child injury lawyer next. Child injury cases in East Meadow have a way of moving quickly. The sooner you have an attorney on your side looking out for your rights, the better your chances of securing maximum compensation for your child's injuries and losses. A lawyer can interact with insurance providers on your behalf, help you find financial support while you await the resolution of your child's claim, and advise you on the numerous decisions you may have to make about your child's care and interests.
East Meadow Child Injury FAQs
Children notoriously suffer injuries in play, sports, and other normal childhood activities. Yet, sometimes our kids suffer injuries because of another person's negligence. Potentially preventable child injuries occur while on a bike, walking, and riding in a vehicle. Young children are especially at risk for slip and fall accidents. Children suffer many of the same potentially preventable injuries as adults, but the consequences are often more severe. Small frames make them more vulnerable to severe injuries.
If your child has been injured because of someone's careless behavior, you are likely angry and overwhelmed. After one of these accidents, it is best to contact an East Meadow child injury lawyer who can advise you on the best path forward for your circumstances. Until you have the chance to consult with a child injury attorney, answers to these frequently asked questions about child injuries in East Meadow offer preliminary information about the process of recovering compensation after your child has suffered injuries. For more specific information about your matter, contact Jacoby & Meyers, LLP today to set up a free consultation.
What types of East Meadow child injury cases do lawyers handle?
Not every injury a child suffers leads to a lawsuit. Injuries resulting from negligence can occur at any time and in any situation. Traffic and bicycle accidents are common sources of child injury, but they are not the only ones.
Examples of other types of child injury claims that our attorneys handle include:
Birth injuries can occur during pregnancy, labor, and delivery. They include brain injuries and a variety of other conditions that may be a result of medical malpractice.
Playground accidents lead to many child injuries, especially when those responsible for equipment maintenance do not adequately maintain swings, slides, and other playground equipment. Children can also suffer playground injuries when they do not have proper supervision at daycare or school.
Drownings and other swimming pool accidents mostly occur in the summer but can occur at East Meadow's indoor pools during the winter months. Children might slip and fall in the pool area, but they can also contract infections when pool owners do not clean their pools properly.
Defective products are another source of serious child injuries. Toys and other kids' products that are unsafe for use can lead to dangerous injuries. According to the Consumer Product Safety Commission (CPSC), more than 165,000 children suffer injuries from defective toys each year.
Sports injuries are common among teens and older children, especially those who play full-contact sports. Hockey, football, skiing, snowboarding, and martial arts commonly lead to child injuries. Sometimes poor coaching or supervision can be grounds for a lawsuit after a sports injury.
Dog bite injuries are common among young children, who are more likely to approach a dangerous dog. Additionally, children are just at the right height to suffer severe bite injuries when a dog attacks. Children who suffer dog bites face permanent scars and long-term emotional trauma.
What is the statute of limitations for East Meadow child injuries?
In most situations, you have three years from the date of injury to bring a lawsuit against another person or entity that caused your child's injuries. Some exceptions exist to the three-year statute of limitations. Medical malpractice is one notable exception. You only have two years and six months from the date of malpractice to bring a claim against a medical professional. However, New York pauses the time clock for children in all types of child injury cases. The statute of limitations period does not begin until a child turns 18, but the law does not pause the statute of limitations for medical malpractice for more than 10 years.
Although your child has until their 21st birthday to take action for injuries incurred as a result of negligence, it is in your best interest to sue on their behalf. Taking swift action helps to ensure the facts of the claim do not get distorted over time. As time goes on, witnesses forget facts, die, and move away, which can impact the outcome of your case. Once you know the full extent of your child's injuries, you should contact an East Meadow child injury lawyer as soon as possible. Jacoby & Meyers, LLP is here to help.
Will my child have to testify in court to receive compensation?
Your child might have to testify in court. It depends on the situation. Child injury lawsuits that emerge from traffic accidents often settle long before they go to trial. Other types of child injury cases are more likely to go to trial. Regardless of the type of injury, both sides typically want to avoid litigation. Going to trial is expensive, and both sides want to avoid adding extra costs to the claim. However, disputes over liability sometimes cause settlement negotiations to go awry, making a trial necessary.
If your child physically can give testimony, he or she might have to go to court. It is unlikely, but you should prepare for the possibility. Your East Meadow child injury attorney can evaluate the facts of your case and advise you about any issues that might force litigation in your child's case.
Can I sue if my child died from negligence?
Yes, you could take action against the person, business, or other entity that caused your child's death. Under New York law, parents of deceased children can file a wrongful death claim to recover compensation for economic losses incurred from the injury and loss of their children. Parents who win their wrongful death case could receive a wide range of damages. Examples of damages parents receive in wrongful death cases include compensation for medical expenses, funeral costs, and burial expenses.
New York differs from other states. The law does not allow parents to receive non-economic damages for the grief and loss they suffer after the death of a child. Your East Meadow child injury attorney can evaluate your eligibility for compensation and let you know which damages may apply to your case.
Should I accept an early settlement offer after my child suffers an injury?
You should not accept a settlement offer from an insurance carrier or the defense without discussing it with an attorney, especially child injuries. Children's bodies and brains are developing, making more serious injuries likely to lead to developmental issues. Depending on the injury and a child's age when it occurs, it can be months before parents and doctors know the full extent of the damage.
Early settlement offers typically target families who are financially struggling as a result of a child injury. Insurance companies offer just enough money to tempt parents into taking the offer, but early offers typically do not provide full or fair compensation for injuries. Parents also must waive their right to seek additional compensation if they accept an offer.
Accepting an early offer could leave you without the money you need to pay for further treatment if your child suffers a permanent injury. Instead, consider the first offer you receive as a starting point to negotiate and let your lawyer communicate with the insurance company to help determine the best possible outcome for your situation. Reach out to Jacoby & Meyers, LLP today to get started.
How long will it take to resolve my child's injury claim in East Meadow?
Like other claims, child injury claims can take months or years to resolve. The exact length of time varies among cases based on the facts of the claim. Keep in mind that you must wait long enough for doctors to provide an accurate prognosis and determine if your child suffered any permanent injuries. This also allows for your lawyer to accurately value your child's claim. The most severe injuries require more healing time, adding to the time it takes to resolve a claim.
Liability also greatly impacts the timeline of a child injury claim. If the party that caused your child harm disputes liability, settlement negotiations will take longer. If negotiations fail, your case would have to go to trial. Litigation adds significant time to a claim. Both sides need to prepare for trial, which includes contacting witnesses, scheduling testimony, and coordinating other activities related to litigation. Administrative difficulties related to availability and scheduling also increase how long it takes to litigate a claim.
Can I afford to hire an East Meadow child injury lawyer to help?
Some people mistakenly assume they cannot afford an attorney, so they deal with insurance companies and legal teams on their own. Hiring a child injury lawyer gives injured children and their families a better chance to recover compensation for their injuries. You do not have to pay an upfront retainer for a child injury lawyer like you would for a divorce attorney, tax lawyer, or another type of lawyer. Our East Meadow child injury lawyers accept new clients on a contingent fee basis. These agreements permit your attorney to deduct their attorney's fees from any money you receive for your child's injury in the form of a settlement or jury award.
How Our East Meadow Child Injury Lawyers Can Help You
Child injury cases are often complex. Parents are typically angry and upset and often want revenge against the person, business, or entity that hurt their child. These heightened emotions can complicate a child injury claim, so it is best to let a lawyer deal with insurance companies, investigators, and defense lawyers. This gives parents the time they need to help their children cope with their pain.
Your attorney would handle the details of your case, including paperwork for the insurance company and the court, if necessary. This helps to ensure you meet all deadlines and have the best chance of prevailing in your child injury claim.
Other ways child injury lawyers help their clients include:
Investigation. Lawyers investigate the event that led to a child's injuries to uncover all facts and to build the strongest case possible against the negligent party responsible for the injuries.

Evidence. Building a strong case requires evidence to support your claim. During an investigation, lawyers also gather as much relevant evidence as possible. Depending on the event that led to a child's injury, evidence could include official accident reports, police reports, medical documentation, eyewitness accounts, cell phone records, and analysis by medical and/or forensic experts.
Communication. Insurance carriers sometimes use tricky tactics to elicit statements from parents and children that give them justification to deny or devalue a claim. Lawyers handle all communications with insurance companies and legal teams to help protect the value of a claim.
Negotiation. Lawyers are trained negotiators who typically get better outcomes for their clients. Insurance companies sometimes play games with claimants and drag out a case. Having legal counsel signals to the insurance company to take your claim seriously, which can help settlement negotiations go more smoothly.
Litigation. Disputes over liability and the inability to reach a fair amount for compensation sometimes lead to a breakdown in settlement negotiations. Lawyers fight for their clients in the courtroom to get the best outcome possible. They must also prepare a case for litigation, which requires additional paperwork, depositions, and other administrative tasks.
Contact the East Meadow child injury lawyers at Jacoby & Meyers, LLP today for your free consultation and see what we can do for you. You can reach us via webchat, call us at (516) 542-1295, or fill out the form on our contact page.
---
East Meadow Office
90 Merrick Avenue, Suite 601
East Meadow, NY 11554
(877) 565-2993
Client Testimonial
Review: 5/5
★ ★ ★ ★ ★
"The team and Jacoby & Meyers are excellent. They make sure the client is well taken care of. They are great with communication and they take their time to make sure the client is satisfied. Will definitely recommend."
Review by: Danielle H.
Check out some of our other reviews.