Manhattan Car Accident Attorneys
When you drive in Manhattan, you share congested roads with taxis, rideshare drivers, bicyclists, trucks, and pedestrians. New York City is truly the city that never sleeps, so negligent drivers cause car accidents 24 hours a day. As a city driver, you are used to dealing with occasional fender-benders. When you sustain injuries in a severe crash, you need an aggressive lawyer working on your behalf. Whether a truck rear-ended you on 96th Street or a drunk driver hit you on Madison Avenue, our Manhattan car accident lawyers protect your legal rights.
When you are recovering from serious injuries, you face an uncertain future. Medical bills pile up quickly. If you cannot work, you lose your income, sometimes permanently. The unexpected debt can devastate you if you are already struggling to survive in an expensive borough like Manhattan. If this happens to you, our Manhattan personal injury lawyer can investigate your accident and determine your right to recover compensation.
We Believe Negligent Drivers Should Pay for The Damages They Cause
At Jacoby & Meyers, LLP, we dedicate our legal knowledge and firm resources to our injured clients. We believe every injured person should have access to the legal services they need. When you work with our Manhattan car accident lawyers, we can do what is necessary to recover damages on your behalf.
We can meet with you to discuss your accident, injuries, and concerns. We can investigate your accident and review all of the available evidence. We can evaluate the legal issues and determine your right to recover damages under New York Laws. When appropriate, we can place responsible parties on notice of your injuries and take steps to hold them accountable.
Our Law Firm's Case Results
At Jacoby & Meyers, LLP, we are proud of our track record of success. When our attorneys resolve injury claims, we work to achieve the best possible results for our injured clients. When responsible parties act in good faith, we negotiate directly with negligent drivers, insurers, or attorneys. We mediate your case or present it before a judge and jury when necessary.
Every car accident is unique, so we cannot guarantee specific results. We promise to take your case seriously and work aggressively to recover the damages you deserve.
We share our case results to demonstrate how hard we work to recover damages for our injured clients.
$5 million for a multi-vehicle collision on Van Wyck Expressway
$3.5 million for a car accident on Meadowlands Parkway in Secaucus
$2.533 million for a Brooklyn car accident
$2.5 million for a car accident in New Rochelle
$2.5 million for a car and truck accident resulting in spinal injuries
$1.272 million for a Webster Avenue head-on car accident with a drunk driver
Past results do not guarantee future awards or success. However, when you choose Jacoby & Meyers, LLP, our professional negotiators and litigators work to resolve your case. We are not afraid to go to court to present your evidence when necessary.
Car Accidents in Manhattan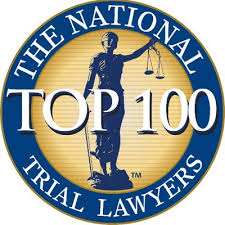 Because of the high number of people traveling through New York City every day, accidents occur more frequently than in other metropolitan areas.
The New York City Police Department documented these recent monthly statistics.
Total Collisions Citywide: 8,541
Collisions in Manhattan: 1,418
Total People Injured Citywide: 4,693
People Injured in Manhattan: 1418
Total Fatalities Citywide: 35
Fatalities in Manhattan: 3
NYPD's monthly collision data provides casualty statistics for accidents involving motorists and their passengers, cyclists, and pedestrians.
Car Accident Injury Statistics in Manhattan, NY

Source: https://www.itsmr.org
If you suffered an injury in a car accident, Jacoby & Meyers, LLP's Manhattan Car Accident Attorneys can help you understand the process of taking legal action to obtain the compensation you deserve.
Common Causes of Car Accidents in Manhattan
An accident in Manhattan usually involves the same conditions and situations as accidents in other areas. Often a negligent driver commits one of the risky driving behaviors the National Highway Transportation Safety Administration tracks and documents each year. Accidents in Manhattan have many common causes.
Driver inattention is the leading cause of collisions in New York City. While statutes and safety campaigns focus on smartphones and digital device use, other distractions also contribute to accidents. These include drinking, eating, interacting with passengers, adjusting car accessories, and obstructions and attractions outside the vehicle.
The NYPD lists unsafe speed as a primary accident cause. It is also a contributing factor when a negligent driver follows too closely, passes improperly, makes improper lane changes, disregards a traffic control device, or commits other risky actions. Speeding also includes driving at a speed that does not consider the weather, traffic, or pavement conditions.
Alcohol contributes to accidents even before a driver reaches the legal limit, 0.08 blood alcohol concentration. Even a small amount of alcohol impairs a driver's judgment, changes their mood, and reduces their alertness. All of these shifts affect a motorist's driving ability.
NHTSA recognizes that drowsy or fatigued driving frequently contributes to accidents. The agency's most recent statistics show that, nationwide, 91,000 crashes involved drowsy driving, causing an estimated 50,000 injuries and 800 deaths. NHTSA believes these figures underestimate the problem.
Drowsy or fatigued driving occurs when motorists do not include enough sleep in their schedules. Obstructive sleep apnea is also a factor in reducing sleep and sleep quality.
Aggressive Driving
Acts once considered reckless vehicle operations now fit into the aggressive driving category. It includes several behaviors that ultimately cause or contribute to accidents and injuries.
Some of these actions include:
Driving off the paved road: on the road shoulder, in a ditch, or on the median
Passing where prohibited
Operating a vehicle erratically, recklessly, or carelessly
Failing to yield the right-of-way
Failing to obey traffic control devices, signs, or posted speed limits
Failing to signal
Speeding or racing
Making an improper turn
Following too closely
Manhattan Auto Accident Injuries
Car accident injuries vary depending on the type of crash and the severity. Not every accident ends with horrific injuries, but severe impacts have the potential to cause serious and catastrophic injuries.
At Jacoby & Meyers, LLP, our Manhattan car accident lawyers have helped injured victims suffering from various injuries.
Disc fractures and dislocations
Fractured and shattered bones
Soft tissue injuries
Internal organ damage and bleeding
Loss of bodily functions
Fatal injuries
Before we initiate negotiations on your behalf, our attorneys evaluate your injuries. We obtain medical bills, physician's notes, narrative medical reports, and lost income documentation. We learn from you how your injuries affected you and discuss your past and future impairments. We review recent settlements and court judgments to establish a fair settlement value for your claim.
New York No-Fault Coverage Is Primary
When you sustain injuries in a New York accident, your Personal Injury Protection coverage pays your medical bills and certain expenses.
You have a legal right to make a liability claim against a responsible driver only when you meet a tort threshold.
Dismemberment
Disfigurement
Loss of a Fetus
Total Disability
Fracture
Permanent loss of use of body organ, member, function, or system
Permanent limitation of use of a body organ or member
Proving the Negligent Driver Caused Your Accident
When someone injures you in an accident, proving fault is often challenging. A driver is responsible for their negligent actions, but your evidence must prove their negligence. We begin developing your case as early as possible. That way, if your injuries exceed a tort threshold, we minimize delays in moving forward with your liability claim.
Once we establish a working relationship, we conduct an investigation and document the available evidence. We evaluate any liability issues and build a case against the responsible driver. The evidence must prove that the other driver failed to meet their duty to drive safely. It must also prove that their negligence caused your accident and directly caused or contributed to your injuries.
Recoverable Compensation for Manhattan Accident Injuries
A settlement indemnifies you for losses sustained in an accident. Money will not bring back your pre-accident condition, but it can give you financial compensation for your losses. We negotiate for economic and general damages when we settle our clients' injury claims. Under certain circumstances, we may also recover punitive damages.
Economic Damages
Economic damages pay for out-of-pocket medical expenses incurred during your treatment and recovery.
A settlement may include a present-day value for future damages if your doctor is still treating you.
Lost income
Diminished ability to earn a living
Hospital and physician costs
Prescriptions
Prosthetics and mobility devices
Physical and psychological therapy
Medical transportation expenses
Home care and replacement services
Funeral expenses
General Damages
Our attorneys negotiate a fair value for your emotional, physical, and psychological damages.
These often include:
Anxiety and emotional distress
Diminished spousal and family relationships
Loss of bodily functions
Scarring and disfigurement
Permanent disabilities
Punitive Damages
If we try your case in court, a jury has the legal authority to award punitive damages to punish the responsible driver. Your evidence must prove that the person who injured you was wanton, reckless, or malicious.
Contact a Manhattan Car Accident Attorney
You need immediate legal assistance if you sustain injuries in a Manhattan car accident. When you contact Jacoby & Meyers, LLP, we explain your legal rights under the Consolidated Laws of New York. We listen to your story, answer your questions, and determine if we can recover damages on your behalf.
To schedule a consultation, contact us at (212) 445-7000 or leave a message on our contact page.
Manhattan Office
39 Broadway
Suite 1910
New York, NY 10006
212-445-7000
Client Testimonials
Review: 5/5
★ ★ ★ ★ ★
"David was always there for me to guide me through this difficult car accident. He helped me get better, was always there to listen to me and fought to get me an amazing settlement. I am very pleased with this beyond expectations result and his professional handling. If you need a lawyer, David and his team is the one to go to!"
Review by: Qing L.
Check out some of our other reviews.