Manhattan Car Accident Lawyer
Car accidents happen every day throughout Manhattan. In fact, the NYPD reports that in one month alone more than 3,400 motor vehicle collisions took place in Manhattan resulting in injuries to 258 motorists, 178 motor vehicle passengers, 108 bicyclists, and 188 pedestrians.
For example, an early morning multi-car accident in Tribeca was caused by a man in a speeding Audi and resulted in the death of an SUV driver. The 37-year-old man was allegedly weaving in and out of traffic when he slammed into a Honda CRV. The Honda caught fire and rolled over, killing the driver. A white pickup truck and a Hyundai were also hit, but the two drivers of those vehicles were uninjured. Two parked cars were also damaged during the accident. The man in the Audi reportedly attempted to flee the accident, but was quickly apprehended. He was taken to the hospital for treatment of injuries sustained in the crash, and was charged with manslaughter and leaving the scene of an accident.
What Types of Car Accidents Happen in Manhattan?
Several common types of car accidents can occur while driving in Manhattan, including:
Head-on collisions: Head-on collisions occur when the front of one vehicle collides with the front of another vehicle. While this crash type only accounts for a small number of all collisions, it is over-represented when it comes to fatalities. What makes a head-on collision so dangerous is the forward motion of both vehicles, which increases the energy of the impact when the two vehicles collide.
T-bone collisions: Also known as broadside or side angle crashes, T-bone collisions most commonly occur in an intersection when one driver fails to yield the right-of-way to another driver. This type of accident involves the front of one vehicle striking the side of another vehicle and is most dangerous to occupants who are sitting on the side of the vehicle that absorbs the initial impact. The reason for this increased danger is because of the lack of protective features found on the sides of vehicles.
Sideswipe accidents: Sideswipe accidents occur when the side of one vehicle makes contact with the side of another vehicle. These accidents typically happen when the driver of one vehicle attempts to change lanes without ensuring that the adjacent lane is clear of other vehicles. These accidents may also happen when a car drifts into a neighboring lane of travel, or when a driver swerves into a different travel lane to avoid a hazard such as a person or an animal stepping into the street.
Rear-end accidents: Rear-end accidents happen when the front of one vehicle strikes the rear of another vehicle. These collisions most commonly result from one car following another car too closely, and the driver of the trailing vehicle not having enough time to react if the lead car suddenly slows or stops.
Single-car crashes: Single-car crashes occur when one vehicle collides with a pedestrian, bicyclist, animal, or a stationary object such as a barrier, building, or utility pole. These crashes may take place in the roadway, or they may involve the vehicle running off the road. Many rollover accidents are single-car collisions that occur when the vehicle's tires "trip" over something such as a median.
Chain reaction crashes: Chain reaction crashes are accidents that involve three or more vehicles. These accidents generally occur when two cars collide and the impact of the crash pushes one car into a third car. This type of accident also occurs on freeways when several vehicles become involved in an accident, often at a high speed. When many cars are involved, this type of crash is often called a multi-car pileup.
What are the Common Causes of Car Accidents in Manhattan?
Just as there are several common types of accidents, there are also different reasons why these accidents happen. Most, but not all, involve human error. Some of the common causes of car accidents include:
Speeding: In one recent year, 9,378 deaths were related to speeding in the United States. Speeding is defined not only as exceeding the speed limit, but also driving too fast for the condition of the road. Some of the dangers of speeding include the shorter amount of time that a driver has to see and react to hazards on the roadway, and an increase in the distance the vehicle requires to come to a safe stop, an increased chance of losing control of the vehicle, and a loss of effectiveness of the vehicle's safety features, including airbags, and seat belt. The two most common reasons that people cite for speeding is to get through traffic or because they're running late.
Distracted driving: Driver inattention or distracted driving is a leading cause of car accidents in Manhattan, with 1,278 accidents occurring for this reason in one month. Nationally, distracted driving claims more than 3,000 lives a year. There are three types of driver distractions: Manual distractions, which take the driver's hands from the wheel; visual distractions, which take the driver's eyes away from the roadway; and cognitive distractions, which take the driver's attention from the task of driving. Some common driver distractions include texting and other cell phone use, eating or drinking, visiting with other passengers in the car, adjusting vehicle or stereo controls, and external distractions such as billboards, people in other cars, and previous accidents.
Alcohol impairment: Each day, approximately 30 people die in drunk driving crashes—roughly one every 48 minutes. Alcohol-impaired driving results in more than 10,000 deaths each year and comes with a cost to society of about $44 billion a year. Alcohol impairment is measured by the alcohol content in a volume of blood, known as blood alcohol concentration, or BAC. Legally, drivers may have a BAC of up to 0.08 before they are considered legally impaired. However, impairment starts with the first drink and the person's ability to control important functions related to the task of driving worsen as the individual consumes more alcohol. Some of the functions impacted by alcohol impairment include the ability to track moving targets, the ability to brake properly or maintain one's lane, the ability to respond appropriately to emergency driving situations and to focus on the task of driving.
Fatigue: Drowsy driving affects one's driving ability in many of the same ways as alcohol impairment does, rendering the driver unable to maintain lane position and speed, and producing a slow reaction time to hazards. While anyone who hasn't had enough sleep can be at risk for fatigued driving, those, especially at risk, include shift workers, long-haul truck drivers, and individuals who suffer from sleep apnea, which is a breathing condition that causes an individual to temporarily stop breathing many times while sleeping. The result of this condition is an individual who does not feel well-rested, even after getting seven to eight hours of sleep as recommended.
Tailgating: Tailgating, also known as following too closely, is the leading cause of rear-end accidents. Tailgating prevents the motorist in the trailing car from having enough time to react and safely stop his or her vehicle if the lead vehicle suddenly stops or slows.
Aggressive driving: Aggressive driving is a name given to several different driving behaviors that place other drivers in danger. Some examples of aggressive driving include following improperly; improper or erratic lane changing; illegal driving on the shoulder, in a ditch, on the sidewalk, or the median; passing where prohibited; operating the vehicle in an erratic, reckless, careless, or negligent manner by suddenly changing speeds; failing to yield the right-of-way; failing to obey traffic control devices, traffic signs, or speed zone rules; failing to signal; speeding or racing; and making an improper turn.
Defective auto parts: Manufacturers or distributors who make auto parts are required to ensure that those parts operate safely when used as instructed. Failure to do so could cause these entities to be liable for injuries incurred in accidents that resulted from the unsafe parts.
Poor maintenance: Failing to maintain a vehicle places the driver at risk of breaking down and can even place others at risk of an accident. Parts that can fail due to improper maintenance and lead to accidents include signal lights, brakes, steering, and tires.
Inclement weather: Inclement weather, such as rain or snow, produces a wide variety of hazards that can make driving dangerous, including icy or wet roadways as well as poor visibility. It is recommended that travelers wait until the weather clears if possible, to avoid accidents caused by those hazards.
What Types of Car Accident Injuries Happen?
Nearly every part of the body can be injured in a car accident, depending on the type and severity of the crash experienced, as well as other factors that one cannot predict. Some of the most common injuries to be suffered in a car accident include:
Traumatic brain injuries: Motor vehicle accidents are the leading cause of traumatic brain injuries. Brain injuries may be mild, resulting in brief loss of consciousness (if any), and resolving within a few weeks. However, brain injuries may also be catastrophic, resulting in life-altering deficits to a person's ability to communicate, control one's emotions, master balanced and coordinated movement, see, or hear.
Spinal cord injuries: Spinal cord injuries are also most commonly caused by motor vehicle accidents, and can result in life-altering consequences including tetraplegia (also known as quadriplegia), which is the loss of function and sensation in all of the limbs; or paraplegia, which causes loss of function and sensation (known as paralysis) in the lower extremities. The extent of the damage involved in a spinal cord injury is largely dependent on how high on the spinal cord the injury occurred. Injuries occurring in the cervical (neck) area of the spine generally produce the highest level of paralysis and a person with high tetraplegia may even be unable to breathe on his or her own.
Broken bones: It is common for a car accident victim to suffer broken bones due to the impact of the collision. Of particular concern are broken ribs, which may result in internal damage caused by the jagged pieces of the fracture.
Soft tissue injuries, such as whiplash: Often regarded as "minor" injuries, whiplash and other soft tissue injuries may produce chronic pain and other long-term issues, particularly in those with a pre-existing injury or advanced age.
Internal bleeding: Damage to internal organs isn't always immediately apparent, meaning that the condition results in a lot of medical emergencies due to someone not "feeling hurt" at the time of the accident only to later become nauseous and light-headed due to internal bleeding. This is one of the main reasons people are warned to undergo a medical exam after a car accident even if they don't feel like they have been injured.
Burns: Motor vehicle accidents often result in burns to vehicle occupants due to contact with caustic chemicals, hot metal, and vehicle fires.
Car Accident Injury Statistics in Manhattan, NY

Source: https://www.itsmr.org
Frequently Asked Questions FAQ
Each month, across Manhattan, distracted driving, aggressive driving behaviors, and driver's violation of motor vehicle laws lead to dozens of accidents. Many of these accidents result in serious injuries for those involved.
After sustaining severe injuries in a Manhattan car accident, you may have several questions. Experienced personal injury attorneys regularly fight for the rights of injured victims to seek the compensation they deserve. An attorney can evaluate the specific circumstances of your accident and injuries. Below, we answer some general questions you may have after experiencing a car accident in Manhattan.
Let Us Help With Your Manhattan Car Accident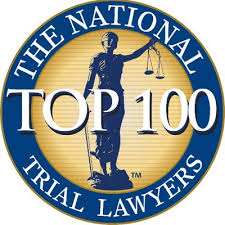 If you were injured in an accident, there are a lot of unknowns. Will you make a full or meaningful recovery? Will you be able to afford the medical treatment you need? Will you be able to pay the mounting expenses of your ongoing treatment? Will you be able to work again? Adding complexity to the issue is New York's insurance laws and how to navigate the legal system to obtain the compensation you need.
Our experienced Manhattan personal injury lawyers at Jacoby & Meyers, LLP, can take the guess-work out of the process by explaining how it works and the important information you need to know regarding the filing of a timely legal claim. Our lawyers may also provide other services including the establishment of a value to your case, determination of liability and insurance resources, skilled negotiation with insurance companies, and representation in court.
Call us today at (212) 445-7000 or contact us for a free case evaluation.
Manhattan Office
39 Broadway
Suite 1910
New York, NY 10006
212-445-7000
Client Testimonials
Review: 5/5
★ ★ ★ ★ ★
"David was always there for me to guide me through this difficult car accident. He helped me get better, was always there to listen to me and fought to get me an amazing settlement. I am very pleased with this beyond expectations result and his professional handling. If you need a lawyer, David and his team is the one to go to!"
Review by: Qing L.
Check out some of our other reviews.