Bronx Truck Accident Attorney
Did you get into a truck accident on the Bronx River Parkway or the Cross Bronx Expressway? Perhaps you got hit by a delivery truck near the Hunts Point Market? Maybe you suffered an injury in a truck accident near Lincoln Medical Center or while traveling on the Bruckner Expressway?
No matter where your truck accident occurred in the Bronx, chances are, you suffered injuries. After all, truck accidents are notoriously catastrophic and passenger car occupants typically suffer the majority of the injuries. That is why injured accident survivors need a Bronx truck accident attorney on their side from the very beginning.
At Jacoby & Meyers, LLP, our Bronx truck accident lawyers understand the challenges you might be facing in the wake of a truck accident, and we are here to help. New York law entitles you to seek damages in civil court against the party responsible for your injuries. Our seasoned truck accident lawyers can assist you in holding negligent truckers and trucking companies financially liable for the losses you've incurred as a result of your injury. Contact our Bronx office today for a free case evaluation to determine your eligibility for potential compensation and devise the best strategy for your case going forward.
Table of Contents
Why Call Us?
Jacoby & Meyers, LLP, Gets Results in Truck Accident Cases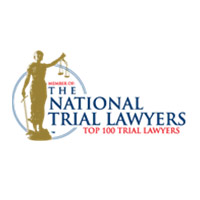 The talented legal team of Bronx personal injury lawyers at Jacoby & Meyers, LLP, has nearly 50 years of experience representing injured accident victims, including those involved in truck accidents. Jacoby & Meyers, LLP's Bronx truck accident lawyers have experience negotiating, settling, and litigating cases, advocating in the best interests of their clients at every point in the legal process. The firm's dedication to professional excellence, case preparation, and client service has led to the recovery of millions of dollars from court-awarded damages and settlements for their clients.
In a recent semi-truck accident case, our client was riding in a vehicle stopped at a red light. A truck driver made too wide of a turn and hit the corner of the car. The trucker left the scene of the accident and the client's car followed him to the next stoplight to get his truck's information. Our client suffered excruciating lower back and neck pain. He had to have surgery on his neck to implant a pain management device implanted in his lower back. We eventually settled that car accident case for $2.5 million.
This is an example of a recent truck accident case and doesn't guarantee a particular outcome for your truck accident case. Your case has unique circumstances that can add to or detract from the value of the claim. We can, however, promise to build the best case possible against the party who caused you harm and diligently pursue maximum compensation for your claim.
When you get into a truck accident in the Bronx, you need a local law firm that can help you quickly. Our law firm has an office located directly in the Bronx at 656 East Fordham Road, several blocks from the New York Botanical Garden and Fordham University. At Jacoby & Meyers, LLP, we believe that residents of the Bronx deserve compassionate and experienced legal representation in their community when they suffer an injury.
Contact an experienced Bronx truck accident attorney at Jacoby & Meyers, LLP immediately after your crash. We can often visit you in your hospital room, home, or virtually while you recover to make the process easier for you.
Getting the Money You Need After a Truck Accident
Who Pays After a Bronx Truck Accident?
If you suffered an injury in a truck accident, you may find that you are unable to work and provide for yourself and your family. During this time, medical expenses and monthly bills can rise, adding to the financial difficulty. The emotional trauma and financial stress that comes with a truck accident can devastate families, causing some to face bankruptcy and foreclosures. You shouldn't have to deal with these kinds of financial difficulties because another party's actions caused your injuries.
Collecting the money you need after a Bronx truck accident is not easy. First, you must turn to your own Personal Injury Protection (PIP) policy to help you recover money. Your PIP insurance policy typically pays for some of your medical expenses in the beginning up to your policy amounts.
However, this is rarely enough to cover everything after a devastating truck accident. As such, most truck accident survivors must file a personal injury lawsuit or claim against the parties responsible for their accident. The amount of compensation you receive depends largely on the insurance policy held by the responsible party and the strength of the case your Bronx truck accident attorney can build.
If you have sustained injuries in a Bronx truck accident and choose to bring a lawsuit against the at-fault party, you might receive compensation for the following damages:
Medical treatment costs including ambulance ride, emergency room visit, hospitalization, surgery, X-rays, prescription medication, and aftercare
Future medical costs when a truck accident causes a catastrophic injury requiring continuous care
Rehabilitation costs including assistive devices such as wheelchairs, canes, walkers, and artificial limbs, as well as visits with specialists who help accident victims cope with their injuries such as physical therapists, occupational therapists, and psychologists
Lost income when an accident victim cannot work because of injuries, treatment, and recovery
Lost earning capacity when a catastrophic truck accident injury prevents a person from returning to their job or gaining future employment
Physical pain and suffering
Emotional pain and suffering
Loss of consortium with a spouse
Loss of quality of life
Scarring and disfigurement
Other non-economic costs that might apply to a specific case
If you lost a loved one in a truck accident, New York law permits eligible surviving family members to take legal action against the at-fault party. Eligible survivors might recover some of the damages above in a wrongful death lawsuit as well as funeral expenses and burial or cremation costs. Survivors might also collect non-economic damages specifically related to their relationship with the deceased. Our Bronx truck accident attorneys can answer any questions and advise you and your family on the best next steps.
"I highly recommend hiring Jacoby & Meyers should you ever find yourself injured in an accident, and an individual or company needs to be held accountable for their negligence." -C.J. Watrobski 
★★★★★
Truck Accidents in the Bronx
Now more than ever, the trucking industry plays an essential role in the economy. However, truck accidents often cause serious or even fatal injuries. A total of 2,734 fatal crashes involving trucks and buses occurred in the United States in the most recent year for which data was available. According to a preliminary report from the Federal Motor Carrier Safety Administration (FMCSA), 3,087 persons died in those crashes. Large truck and bus accidents also resulted in 60,818 injuries.
Truck accidents affect New Yorkers every day. According to the National Highway Traffic Safety Administration (NHTSA), in New York, large trucks accounted for 7.6 percent of total vehicles involved in fatal crashes. Seventy-two percent (72 percent) of the people killed in crashes involving large trucks were passengers in other (usually smaller) vehicles. Ten percent (10 percent) of the fatalities were pedestrians, cyclists, and others who were not in a vehicle.
In the Bronx, truck accidents occur every single week. In one recent month, more than 140 large commercial vehicle accidents occurred in the Bronx alone. There were also six fire truck accidents that same month, and 26 ambulance accidents. Distracted driving and following too closely contributed to many of those truck accidents in the Bronx.
Where do the majority of truck accidents occur? While truck accidents can occur on any road in the Bronx, some roads are just inherently more dangerous. Some of the most common places where truck accidents occur in the Bronx include:
Broadway
Bronx River Parkway
Kings Highway
E Tremont Avenue
Pelham Parkway
White Plains Road
Sheridan Boulevard
Grand Concourse
E Fordham Road
Third Avenue
Westchester Avenue
Boston Road
Cross Bronx Expressway
Macombs Dam Bridge
Bruckner Boulevard
Randall Avenue
Trucks Accident Types
A wide variety of different kinds of traffic accidents can lead to death and injury, but some types of crashes are especially associated with trucks.
| Type Of Accident | 2009 | 2010 | 2011 | 2012 | 2013 | 2014 | 2015 | 2016 | 2017 | 2018 |
| --- | --- | --- | --- | --- | --- | --- | --- | --- | --- | --- |
| Total Bronx Truck Accidents | 532 | 512 | 444 | 393 | 437 | 546 | 452 | 526 | 806 | 1663 |
| Bronx Fatal Truck Accidents | 6 | 3 | 6 | 6 | 3 | 3 | 2 | 6 | 6 | 4 |
| Bronx Personal Injury Truck Accidents | 299 | 275 | 250 | 226 | 257 | 292 | 247 | 302 | 363 | 403 |
Truck accidents that occur in the Bronx and around the New York City area include:
Rear-end crashes. The Federal Motor Carrier Safety Administration (FMCSA) estimates that it takes an average-sized tractor-trailer the length of two football fields to stop from a speed of 65 miles per hour, much longer than the average passenger vehicle. When distracted truckers aren't paying attention to the road or they follow vehicles too closely, they risk causing a severe, potentially fatal rear-end collision.
Head-on crashes. Truckers who lose control of their vehicle due to fatigue, drug and alcohol impairment, or distractions can swerve into the path of oncoming traffic and cause a treacherous head-on collision. A head-on crash between a truck and a passenger vehicle at high speeds will likely result in fatality for many of the occupants. If someone is fortunate enough to live through a head-on collision with a large truck, he or she will likely have catastrophic injuries.
Jackknifes. Semi-trucks consist of a tractor with a hitch for a trailer. The trailer pivots on the hitch when the trailer, or cab, makes a turn. When inexperienced or negligent truck drivers are too heavy on their brakes, they can cause a trailer to skid. The trailer will turn along the pivot point until it is perpendicular to the tractor, resembling the angle of an open pocket knife. Jackknifes are dangerous to other motorists to the extent that they block traffic or cause the truck to slide into nearby vehicles and cause injury or fatality.
Rollovers. A rollover collision occurs when a trucker loses control of his vehicle. Top-heavy trucks like cement trucks, dump trucks, and garbage trucks are especially vulnerable to rollovers when truckers travel too fast around corners. Like jackknifes, rollovers are dangerous for nearby motorists because they can block traffic or crush nearby vehicles.
Underride accidents. This specific type of accident is an extreme version of a rear-end collision or side collision. In a rear-end collision, it's likely the motorist's fault, but when trucks change lanes or make turns without clearing their blind spots, they can strike another vehicle. When the vehicle is much smaller than the truck, it can get lodged under the trailer and "rides under" the trailer until the truck driver stops or it breaks away. Most underride collisions lead to fatal injuries.
Load spillage. Shipping companies and their employees often load trucks before drivers transport goods across the state or the nation. Shipping employees must tie down freight securely, so it doesn't shift when the truck is in motion. Similarly, it is important to secure tanker trucks that carry liquid goods to avoid spillage. When cargo isn't secure, others who share the road are at risk if the cargo spills all over the road. Other vehicles might crash into the cargo, or the load might land on nearby vehicles and crush them. When this occurs, the accident can release toxic and hazardous materials into the air and on the road putting nearby motorists at risk for exposure. Cargo spills can often lead to multi-vehicle pile-ups too.
What are the Causes of Truck Accidents?
Some of the most common causes of severe truck accidents that might give rise to a personal injury lawsuit are:
Distracted Driving
Any activity that takes a trucker's mind, eyes, or hands away from the task at hand can lead to a severe and potentially fatal truck accident. Federal law prohibits truckers from using cell phones unless they use a hands-free device and initiate a call with one touch or swipe. It's often other distractions that lead to accidents such as adjusting a radio or C.B., eating and drinking, reaching for a fallen item, or focusing on an event outside of the truck.
Truckers work long hours and have demanding schedules, and many have to drive at odd hours to make their cutoff times for pickup and delivery, leading to driver fatigue. Truckers must follow strict Hours of Service (HOS) regulations that limit driving time and intend to reduce driver fatigue. Yet, these regulations don't help with other causes of fatigued driving such as sleep disorders, medical conditions, and prescription medications. If a trucker dozes off at the wheel, the consequences can be treacherous.
Large trucks have large blind spots and most trucks don't have rearview mirrors to help with visibility. This requires truckers to take extra care to use side and hood-mounted mirrors to clear their blind spots. Truckers who fail to clear blind spots, that extend 20 feet to the front of a semi, 30 feet behind the trailer, and diagonally across both sides of the truck and trailer, can easily cause an accident because they don't see smaller vehicles near them.
Defective Truck/Truck Parts
A truck accident might occur when a truck experiences mechanical failure as a result of a defective truck or truck part. Steering issues, brake failure, and tire blowouts can all occur as a result of defective trucks or truck parts. Sometimes defects occur during the design phase. However, most truck defects occur during manufacturing and assembly, and they occur as a result of employee error, inferior materials, or poor machine calibration. When mechanical failures occur, truckers can lose control of their rig and cause a dangerous accident.
Poor Truck Maintenance
Owner/operators and trucking companies have a legal duty to inspect and maintain their trucks to ensure they are roadworthy. When truck owners don't provide adequate truck maintenance or quickly fix known issues, their negligence can lead to unsafe trucks that cause accidents. Examples of truck accidents caused by poor maintenance include worn tires, failed brake systems because the fluids weren't filled, and worn axles that break when they can no longer withstand the weight of the trailer truck.
Truck Accident Injuries
We Help Injured Bronx Truck Accident Survivors Like You
A truck accident is almost never a minor fender-bender. The large size and heavy weight of a truck typically cause more damage to vehicles, more serious injuries, and increased odds of catastrophic or fatal injury. Large tractor-trailers weigh, when fully loaded, 20 to 30 times more than the average passenger vehicle.
Semis aren't the only trucks who can cause damage though. Smaller trucks like garbage trucks, dump trucks, and delivery trucks can also cause severe damage. At Jacoby & Meyers, LLP, our Bronx truck accident lawyers have successfully helped injured truck accident survivors like you. We can handle cases involving:
Head and neck injuries
Whiplash
Back injuries
Disfigurement
Amputation
Fractures
Internal organ damage
Truck Accident Injury Statistics in Bronx, NY

Source: https://www.itsmr.org
Bronx Truck Accident Frequently Asked Questions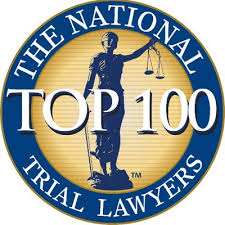 Now more than ever, the trucking industry plays an essential role in the economy. However, truck accidents often cause serious or even fatal injuries. A total of 2,734 fatal crashes involving trucks and buses occurred in the United States in the most recent year for which data was available. According to a preliminary report from the Federal Motor Carrier Safety Administration (FMCSA), 3,087 persons died in those crashes. Large truck and bus accidents also resulted in 60,818 injuries.
Truck accidents affect New Yorkers every day. According to the National Highway Traffic Safety Administration (NHTSA), in New York, large trucks accounted for 7.6 percent of total vehicles involved in fatal crashes. Seventy-two percent (72 percent) of the people killed in crashes involving large trucks were passengers in other (usually smaller) vehicles. Ten percent (10 percent) of the fatalities were pedestrians, cyclists, and others who were not in a vehicle.
Victims of Bronx-area truck accidents come to us at Jacoby & Meyers, LLP, with many pressing questions about their legal rights. Below, we answer some of the most frequently asked questions we hear from them. If you have questions about specific rights in the aftermath of a Bronx truck accident, Contact our experienced truck accident injury attorneys today.
I got hurt in a Bronx truck accident. What are my rights?
Every Bronx truck accident has its own unique facts, so lawyers always need to know specifics before explaining anyone's rights. As a general matter, however, a person who suffers severe injuries in a Bronx truck crash will often have the right to take legal action for compensation against anyone whose dangerous decisions or actions caused the crash. Speak with our experienced truck accident injury lawyers today to find out about your rights.
Who has liability to me for my Bronx truck accident injuries and losses?
As we said, every case has its own unique facts, including who might have legal liability for paying you compensation for your injuries. However, in Bronx truck accident cases, experienced truck accident lawyers will often investigate the potential liability of the following parties:
Truckers and other motorists. After any Bronx traffic accident, lawyers routinely look into whether careless or reckless actions behind the wheel of one or more vehicles contributed to the crash. Oftentimes, they find a truck driver made a deadly mistake, such as by driving on too-little sleep or without legally-required rest, failing to check a truck's blind spots, or errors in inspecting the truck before heading out. Sometimes drivers of smaller vehicles also share the blame, such as when they cut too close in front of a large truck for it to avoid a collision, or follow too closely behind a trailer where a trucker cannot see them. Unsafe actions on the part of any driver can put that driver (and the driver's insurance) on the hook for damages caused by the accident.
Trucking companies. The company that operated the truck involved in your Bronx accident may well have legal liability to you for the crash.
First, if the company's own employee was the driver in the crash, the company may have liability simply because it generally has a legal obligation to answer for its employees' actions.
Separately, the company may have direct legal liability for your injuries because its own actions or failures to act put you in harm's way, such as in cases of:
Negligent hiring, training, and supervision – Federal rules require that companies perform a background check before hiring a driver. A trucking company must never knowingly allow someone to drive a commercial truck without having a commercial driver's license (CDL) in good standing. Drivers must pass written and on-road tests to obtain a CDL, which helps to ensure they know how to operate a truck safely. After hiring drivers, trucking companies must supervise them to ensure continued compliance with safety rules and necessary certifications.
Failing to carry out proper inspection and maintenance – To cut costs, trucking companies sometimes fail to inspect, maintain, or repair their trucks, which puts the public in danger.
Fostering dangerous practices – For the sake of profit, some trucking companies set unreasonable delivery deadlines. They may pressure drivers to speed or to disregard mandatory rest breaks, which heightens the risks of a deadly accident.
Negligent loading of cargo – Improperly loaded cargo may shift or spill while in transit, which can cause the truck to jackknife, roll over, or go out of control.
Truck manufacturers. A manufacturer of a truck or truck parts faces liability for an accident if the manufacturer sold unreasonably dangerous products that, in their use, contributed to the cause of an accident. Manufacturers have owed damages to truck accident victims, for example, in cases involving brake failure, tire blowouts, defective steering mechanisms, and problems with defective hitches, couplings, or hydraulic systems.
These are just three examples of the many parties who could have legal liability to you for the injuries you suffered in a Bronx truck accident. The best way to identify the parties who owe you compensation is to work with an experienced Bronx truck accident attorney.
What types of compensation can I get for my truck accident injuries and losses?
Bronx truck crashes often lead to severe injuries and fatalities. Victims who suffer these serious harms deserve compensation.
Every Bronx truck accident has its own circumstances, and every victim suffers injuries unique to that victim. As a result, experienced truck crash lawyers know they can never guarantee what compensation a particular victim will recover, at least not without knowing the details of a crash and of the harm it caused.
As a general matter, however, victims of Bronx truck accidents can often recover compensation to help pay for:
Medical treatment made necessary by crash injuries, such as costs of ambulance rides, hospital care, follow-up doctor office visits, prescription and over-the-counter medications, durable medical equipment, and long-term therapy;
Non-medical goods and services the victim needed to purchase as a result of truck accident injuries;
Income lost because the truck crash victim missed work while recovering from the crash, or because of disabilities or impairments that limited the victim's ability to return to work;
Pain and suffering, reduced quality of life, and harm to relationships caused by crash injuries; and
In limited circumstances, punitive (or exemplary) damages intended to punish an at-fault party for extremely reckless or harmful behavior.
Work with a seasoned Bronx truck accident injury law firm to find out what types of damages you may have the right to recover after a truck crash injures you or a loved one.
I've heard Bronx truck accident cases get legally complicated. Is that true?
Yes.
A truck accident case may bring multiple areas of law into play, including personal injury law, workers' compensation insurance, employment regulations, or criminal statutes. The trucking industry is also heavily regulated, so when a truck accident occurs, lawyers for victims must often contend with investigations by, decisions from, and regulations adopted by federal and state agencies, including the Federal Motor Carrier Safety Administration (FMCSA) (which regulates the interstate commercial trucking industry), and the National Transportation Safety Board (NTSB) (which investigates transportation accidents involving common carriers, such as bus lines).
The potential for legal complications in a truck accident case represents one of many reasons why victims should always hire a lawyer who has deep experience representing clients in trucking-related personal injury matters. Never believe a lawyer who tells you that a truck accident case is no different than an ordinary car accident case. In reality, obtaining maximum compensation for victims of a Bronx truck accident takes skill and know-how far beyond what a typical car crash might require. Trust only an experienced Bronx truck accident attorney to handle your claim for compensation.
What seven steps should I take after a Bronx truck accident?
A Bronx truck accident can leave you in pain, feeling so shocked that it is difficult to think straight.
It may help for you to keep these seven tips in mind to protect your well-being and legal rights.
Call 911. Do not assume that someone else has called first responders. Do it yourself, and describe to the best of your ability what happened, where you are, and your own and/or any other observed injuries.
Always seek prompt medical attention. Even if you do not think you suffered an injury, or you believe your injuries are minor, let a first responder check you over and also get examined by a medical doctor right away (if not at the emergency room, then within 24 hours after the crash). Some injuries do not become apparent to the victim until hours or even days after the accident, but a doctor can spot them with simple tests, before they worsen and put your health (and, potentially, your life) at risk. The records of your medical care, including emergency care at the scene or at the emergency room, can also serve as important evidence to support your claim for compensation.
Photograph the accident scene. If (and only if) you can do so without putting yourself or others at risk, take pictures or video with your cell phone camera of the damaged vehicles (including markings on the truck that identify it), the road surface, road lighting, the surrounding area, and any nearby road signs or traffic lights. Images of the scene before clean-up crews show up to clear wreckage from the roadway can prove especially useful (but again, only try to capture them if safe to do so). Store any piece of evidence from the day of the accident in a safe place.
Gather names and contact information. Similarly, if you can do so safely, get names and contact information for everyone at the scene, including people involved in the crash, witnesses who may have seen it happen, and first responders such as police and EMTs. This can help your semi truck accident attorney connect with witnesses.
Do not take the blame. In the wake of a traumatic incident, many people become anxious and want to talk about what happened. Often, they blame themselves in some way for what happened. Resist that inclination. In giving a statement to the police, say nothing about who you think was at-fault. Never apologize or say anything that could suggest your actions contributed to the crash. Stick to the facts only.
Stay off social media. These days, many accident victims' first impulse is to post comments or photos about a Bronx truck accident on social media. Do not be one of those people. Information shared on social media often distorts what happened, and can easily get misconstrued and used against you by defense lawyers and insurance companies.
Contact our experienced truck accident lawyers. The sooner you have an experienced Bronx truck accident lawyer working on your behalf, the better your chances of recovering maximum compensation for your injuries and losses.
Can I afford a Bronx truck accident lawyer?
Yes. The initial case evaluation with our experienced Bronx truck crash injury attorneys is free of charge. The truck accident lawyer you select to represent you will virtually always agree to do so on contingency, a fee-arrangement in which the lawyer gets paid for legal services performed only if the lawyer recovers compensation on your behalf. You pay no money up-front, but instead agree that the lawyer may keep a percentage of the compensation you recover as the lawyer's fee for services. This arrangement makes it affordable for you to have top-notch legal representation on your side, and gives your truck accident lawyer the strongest possible incentive to obtain as much money as possible from legally-liable parties on your behalf.
Were you injured in a Bronx truck accident?
If you or a loved one suffered harm in a Bronx-area truck accident as a passenger, driver in another car, or a pedestrian, you likely have the legal right to receive significant compensation for your injuries and losses. Do not wait to seek skilled, experienced legal representation. Contact our seasoned Bronx truck accident injury attorneys today for a free, no-obligation, confidential case evaluation.
Your Bronx Truck Accident Lawyer: Jacoby & Meyers, LLP
If you suffered injuries or lost a loved one in a Bronx truck accident as a result of a negligent trucking company, truck driver, or other party, you deserve compensation for damages related to your injuries. With more than four decades of experience, our skilled Bronx personal injury lawyer legal team at Jacoby & Meyers, LLP, understands how to handle tricky insurance companies and large dollar-values associated with truck accident claims. We can walk you through the personal injury lawsuit process while you focus on coping with your injuries and losses.
Truck accidents are costly for everyone involved, so you might be dealing with added financial stress as a result of your accident. We offer a free case evaluation, and we take cases on a contingency fee basis, so you don't have to pay attorney fees upfront. Instead, we deduct our fees from any compensation you receive in a settlement or court-awarded damages.
If you suffered an injury accident in the Bronx, Contact Jacoby & Meyers, LLP, online, visit our Bronx office at 656 East Fordham Road or call our Bronx office at (718) 294-0813 for a free case evaluation to discuss your truck accident and injuries. One of our talented truck accident attorneys can evaluate your eligibility for filing a personal injury suit, and advise you on the best course of action for your case.
Bronx Office
656 East Fordham Road
Bronx, NY 10458
Client Testimonials
Review: 5/5
★ ★ ★ ★ ★
"We had the most amazing trial attorney at Jacoby and Meyers…. My sister was hit by a car in a parking lot and was really hurt. Sharon fought so hard in court for her. Sharon was really well liked by the people in the Court and did so much for my sister on her case…. It is a great firm and I highly recommend it to anyone with an injury case."
Review by: Carolina V.
Check out some of our other reviews.