Bronx Workers' Compensation Attorney
On-the-Job Injuries Are Costly
When you go to work in the Bronx, you don't expect to suffer an injury. What you do expect is to come home safe and healthy from work every day, Unfortunately, that doesn't always happen.
Bronx workplace injuries aren't just limited to construction and other seemingly dangerous jobs. Workplace injuries happen in every profession. When you or a loved one suffers a workplace injury, you deserve a workers' compensation lawyer in the Bronx looking out for your best interests. The last thing you need right now is to end up forking over money to pay for medical expenses for injuries that you did not cause.
If you suffered a workplace accident in the Bronx, you're likely eligible to receive workers' compensation insurance benefits. We can help you understand your rights and help you gather all the necessary documentation and complete all the required forms for your claim to proceed. While these benefits are legally available to you, the insurance companies don't always make it easy for you to receive these benefits, which is why you need to seek the guidance and advice of our Bronx Workers' Comp Attorneys whom you trust.
"I had an amazing experience with Jacoby & Meyers, LLP. I would highly recommend them for anyone needing a law firm." -Paul T.
★★★★★
Common Accidents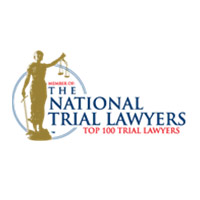 Studies show that worker training helps to prevent workplace injuries. When companies do not take this easy step, they put their employees at risk of grave injury. Furthermore, workplace injuries can happen to anyone—from nurses to truck drivers and from construction to office workers; no industry is immune from potential workplace accidents and injuries.
When you are the victim of a workplace injury, you face physical pain and potentially a long road to recovery. You may also face a workers' compensation insurance company that's likely looking to make the process more difficult for you. The right Bronx workers' compensation lawyer can help you navigate this complex process to make sure you get the benefits to which you are entitled.
Some of the most common accidents that result in workplace injuries include:
Healthcare accidents
Slip and fall accidents
Heavy lifting
Falls from a ladder or scaffolding
Crane accidents
Falling objects
Exposure to toxic substances
Defective equipment
Auto accidents
Repetitive motion
Even if you contributed to your accident, New York's workers' compensation insurance will cover you, with few exceptions. Generally, if you are hurt on the job, you are entitled to workers' compensation benefits. The best way to ensure that you receive all the benefits to which you are entitled is to work with a trusted Bronx workers' compensation attorney.
Common Injuries
Over 139,000 workplace injuries were reported in New York in 2016. If you think you are immune from workplace injuries because you don't work somewhere with heavy machinery or in a typically dangerous profession, you are wrong. Workplace injuries happen everywhere.
The most common injuries include:
Burns
Neck and back injuries
Spinal cord injuries
Joint pain
Knee injuries
Vision loss
Hearing loss
Some of these injuries may be minor and others more severe, leaving you out of work temporarily or perhaps permanently, depending on the severity of your injuries. Regardless, even minor injuries can cause financial loss, which is exactly what workers' compensation benefits are supposed to cover.
When Workers' Compensation Applies
New York law requires employers to carry workers' compensation coverage for their employees. State law requires this coverage to ensure that any employee who is the victim of an on-the-job injury has benefits to cover his or her losses.
To file a workers' compensation claim, the injury you suffered must have happened:
While at your job
If not at your job, while performing job-related duties
Because of work-related duties
As a result of chemical exposure while performing work-related duties
Negligence is not a determinative factor for whether you receive workers' compensation benefits. Only the aforementioned factors are considered. Negligence, however, is considered when you file a personal injury claim against your employer, which can help you recover additional compensation beyond what workers' compensation offers you.
Workers' Compensation Benefits
When you suffer an injury on the job in the Bronx, you are likely concerned about how you will pay your bills. That's what workers' compensation insurance is designed to help with. While these benefits are not nearly as extensive as the compensation you could receive under a personal injury claim, they help nonetheless.
Your workers' compensation benefits may include:
Lost wages
Total and partial disability
Medical bills
Wrongful death
After your workplace injury, you only have 30 days to notify your employer, in writing, of the accident. What's more, you only have 48 hours after your accident to see a doctor for an evaluation. Not only is it important for your physical wellbeing that a medical professional sees you quickly following your accident, but it's also important for your workers' compensation claim.
Five Essential Steps to Take After Your Accident
The New York workers' compensation claims process can be extremely complicated. You need someone by your side who can help guide you through the process, so you can focus on your physical and emotional well-being.
The claims process requires strict adherence to timelines and documentation. Your claim may be denied if you miss a deadline or fail to provide certain documentation. You can prevent that from happening by working closely with your trusted Bronx workers' compensation attorney.
Following your workplace accident, you should take the following steps:
See a doctor. When you are injured at work, seek medical attention immediately. Even if you do not notice any physical or outward injuries, you should still receive a medical evaluation to ensure that you are healthy. You may have internal injuries that require immediate and careful care. Seeing a doctor is also important for your workers' compensation claim because, under New York law, your doctor must complete a preliminary report of your condition within 48 hours of your accident.
Notify your employer. Your first step after any accident is to make sure that you are physically alright. Next, you need to notify your employer in writing about the accident. This is an important part of the process that many individuals overlook. Failing to inform your employer of your accident may result in a denial of your claim.
File a claim. In New York, individuals who have sustained injuries while at work generally have two years after the date of their accidents to file a formal workers' compensation claim with the New York Workers' Compensation Board.
Statement of rights. Two weeks after you have filed your claim, your employer's workers' compensation insurance provider must provide you with a statement of rights.
Approval or denial. Within 18 days after filing a workers' compensation claim, New York law requires the insurance company to pay out the injured individual's benefits. If the company fails to do so because it is disputing or denying the claim, the company must provide the employee and the New York State Board of Workers' Compensation documentation explaining the denial.
How Retaining Our Attorneys Can Help
The workers' compensation claims process is complex and requires keen attention to detail. When claimants miss deadlines or fail to provide adequate documentation, they risk denial of their claims. This could leave injured individuals without the cushion of benefits to which they are entitled.
The best way to avoid this situation is to work with our skilled and experienced workers' compensation lawyers in the Bronx. Choosing the right lawyer for you means working with someone with whom you are comfortable and trust to handle your claim.
At a minimum, your attorney should help you with:
Getting the necessary medical treatment
Notifying your employer in writing about the accident
Filing your workers' compensation claim with the New York Workers' Compensation Board
Getting your doctor's initial report of your injuries
Handling any appeals if the insurance company denies your claim
That last point is an important one; many workers' compensation insurance companies take every opportunity to deny your claim. Even the smallest mistake could result in an outright denial. Having the right attorney by your side can help you avoid a denial and be better prepared to overcome one if the workers' comp insurance company denies your claim.
Appealing a Workers' Compensation Denial
Receiving a denial of your workers' compensation claim is like adding insult to injury. It's frustrating. However, don't give up, because you deserve access to your workers' compensation benefits. Working with a Bronx workers' compensation lawyer can help you understand why your claim was denied and what to do next.
The insurance company may have denied your claim for the following reasons:
It doesn't believe that you were actually injured at work.
You haven't provided enough medical documentation to support your injury claim.
You never received medical treatment.
Your injury does not qualify for compensation.
Your employer is disputing your claim.
You failed to report your injury to your employer.
You did not promptly file your workers' compensation claim.
Do not give up if you receive a denial from the workers' compensation insurance company. If you did not have a lawyer before, now is definitely the time to retain one. Here is what an attorney can do for you:
Determine why your claim was denied
File an appeal on your behalf
Ensure that you have the proper documentation ready for your appeal hearing
Advocate for your workers' compensation benefit rights
By retaining an attorney, you can give yourself the peace of mind you need to focus on your physical and mental recovery. Don't wait when you get a denial letter. The insurance company will not pay your benefits, the benefits to which you may actually be entitled. At Jacoby & Meyers, LLP, we can deal with the legal complexities of your workers' compensation claims while you focus on getting back on your feet.
Benefits Determination
Once it's determined that you will receive your workers' compensation benefits, the compensation amount must be determined. This amount depends on several factors, including your lost income and the severity of your injuries. New York makes this determination based on the total or partial disability:
Temporary total disability: This is when you can never do your job again due to your injuries, but you will return to work, in some capacity, at a later date.
Permanent total disability: This results from a workplace injury so severe that you will never work again.
Temporary partial disability: This means you will not be out of work, although you may work reduced hours during your recovery, and you will return to work full time again in the future.
Permanent partial disability: This means you will continue working, but in a reduced capacity, and can never work again in your previous capacity.
In New York, how your disability is classified determines the weekly cash benefits that you ultimately receive. This is why it's so important to have a trusted advocate standing by your side, working hard to ensure you maximize your benefits.
Your medical bills are another matter. Under New York law, you will receive medical benefits to cover your medical needs that result from your workplace accident. This is the case regardless of how temporary, permanent, or partial your disability is due to the accident.
Bronx Workers' Compensation FAQ
Workplace injuries can happen anytime, to any worker. According to the National Safety Council, every seven seconds, a worker gets injured on the job. The Bureau of Labor Statistics reported 2.8 million nonfatal workplace injuries and illnesses nationwide in one year. In New York City, 73 people died in work-related incidents in one year, and at least four of those fatalities happened in the Bronx.
Workers who sustain serious on-the-job injuries, and the families of workers tragically killed in occupational accidents and incidents, often come to us here at Jacoby & Meyers, LLP, for help recovering the compensation they need and deserve for their injuries. Below we have answered some of the most frequently asked questions they ask us. For detailed answers about your rights after a workplace injury harms you or a loved one, contact the experienced Bronx workers' compensation lawyers at Jacoby & Meyers, LLP, today.
What is workers' compensation?
Workers' compensation insurance (often called workers' comp) is a form of insurance that covers workers against medical and disability-related costs resulting from an injury or illness suffered in connection with their jobs. Employers, not employees, pay the premiums for this insurance coverage. In most states, employers buy a workers' compensation insurance policy through a state-run program or from a private market insurer. Some states may also allow employers to self-insure against workers' comp claims.
Like most types of insurance, workers' compensation pays benefits to workers who file a claim against their employer's policy. By providing workers' comp to employees, employers become exempt from legal liability to their employees for workplace injuries and illness. Workers' comp pays benefits to employees regardless of who has fault for an injury or illness.
Workers' compensation is not the same as unemployment income and disability insurance. Unemployment and disability benefits get paid regardless of whether an injury happens in the workplace. Workers' compensation insurance, in contrast, covers only the costs associated with a work-related injury or illness.
Who is eligible for workers' comp in the Bronx?
Under New York law, virtually all employers must provide workers' compensation insurance for their employees. So, if you are employed at a job in the Bronx, then chances are good you are covered by a workers' comp policy for any work-related injury or illness. For more information about who is covered by workers' comp, click here.
Other than your employment, the only other requirement to receive workers' comp benefits is that you suffered an injury or illness in connection with your job. Benefits do not depend on who caused your injury or illness, or how your injury or illness happened. All that matters is that you got hurt or sick because of a condition, incident, or situation that involved doing your job.
What injuries or illnesses does workers' comp cover?
Workers' comp covers virtually any injury or illness connected to the performance of job duties, including injuries that occur at an off-site location (for example, during business travel). As you might imagine, that covers a wide variety of health conditions; far too many for us to name here.
By way of example, however, some of the most common workers' comp injuries include:
Overexertion – Moving heavy objects, repetitive stress injuries, such as carpal tunnel syndrome.
Contact with objects and equipment – Being struck, caught, or crushed by objects, equipment, or collapsing structures
Slips, trips, and falls – These are common on wet or slippery floors or walkways.
Electrocution – This is a common injury among electricians, utility workers, or construction workers. A high voltage electric shock can lead to burns, cardiac arrest, brain injuries, and other serious damage.
Respiratory illness related to the use of chemicals – In recent years, people have become aware of the dangers of certain chemicals, such as pesticides, asbestos, and lead. Exposure to toxic chemicals may result in respiratory illness.
What benefits does workers' compensation provide?
Workers' compensation in New York State provides workers with the following benefits when they get hurt or sick in connection with their work:
Medical benefits. Workers' comp pays for the cost of all reasonably necessary medical care related to a work-related injury or illness, including emergency treatment, hospital stays, doctor visits, nursing care, prescriptions, diagnostic tests, physical therapy, and medical equipment, such as a wheelchair.
Cash benefits. Workers whose workplace injury or illness leaves them temporarily or permanently disabled and unable to work can obtain cash benefits as a partial replacement for their weekly wages until they recover and can return to work. Under New York law, cash benefits are calculated according to a mathematical formula based on the employee's weekly wage and the degree of the employee's disability (measured as a percentage): 2/3 x average weekly wage x percent of disability = weekly cash benefit payment.
Supplemental benefits. Particularly hard-hit workers may have the right to receive additional (or supplemental) cash benefits over-and-above their disability benefits.
Death benefits. If an employee dies because of a work-related injury or illness, the employee's spouse, minor children, and dependents can receive weekly cash benefits as a replacement for the deceased employee's income, and cash to pay for funeral and burial expenses.
How do I get workers' compensation benefits?
Workers' compensation is regulated by individual states. When an injury occurs, both the employer and the injured worker must follow a procedure for making a claim. Strict time limits apply to many steps of this procedure.
In New York, a worker must report a work-related injury or illness to the worker's employer or a supervisor in writing within 30 days of the accident that caused the injury. If the worker discovers an occupational illness, the notification deadline is two years from the date of learning about the connection between the illness and job duties.
After an injury occurs, the employee must:
Provide notice to the employer as described above;
Seek appropriate medical care; and
File a claim form with the local New York State Workers' Compensation Board office.
The employer must:
Provide the employee with the appropriate paperwork and guidance; and
Within 10 days, report the claim to the Board and the workers' comp insurance company.
Employers must supply employees with information about how to file a claim. Detailed instructions for workers about how to file a claim also appear on the Workers' Compensation Board's official website.
Employees with a valid workers' comp claim who follow the proper steps should begin receiving workers' comp benefits within 18 days. If a workers' compensation insurance company decides to deny a claim, it must do so in writing within 14 days of receiving the employer's notification of the claim.
What other laws protect Bronx workers?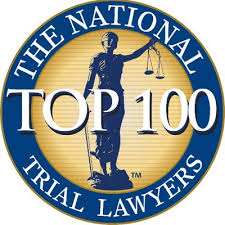 The U.S. Department of Labor (DOL) handles the administration and enforcement of more than 180 federal laws, covering workplace activities for about 150 million workers and 10 million workplaces. The OSH Act, administered by the Occupational Health and Safety Administration (OSHA), guarantees workers safe and healthy working conditions. OSHA inspections assess compliance with the regulations. If an employee believes a workplace violates OSHA standards, the employee can request an inspection without fear of retaliation from the employer.
New York State has also passed laws to protect construction workers. Section 240 of New York's Labor Law, called the Scaffold Law, requires the owner or general contractor on a construction site to provide safety equipment for workers. If the owner or general contractor fails to provide the necessary equipment, such as secure scaffold parts, and as a result, a worker suffers an injury or fatality, then the owner or contractor can be held legally responsible for the accident.
Workers can seek compensation for their injuries for violations of the Scaffold Law in addition to their workers' compensation benefits, provided the owner or general contractor is not also the workers' employer who pays for workers' compensation insurance.
In addition, Section 241 of the Labor Law requires project owners to provide safety equipment to employees and defines the construction, equipment, and operation of worksites for the protection of workers. Sections 240 and 241 are strict liability statutes, which means that the project owner is liable even if the worker is partly at fault unless the worker's negligence alone caused the injury, or the worker failed to use safety equipment as required. The owner or contractor is not liable if the equipment is provided and available for workers. If the worker is under the influence of drugs or alcohol at the time of the accident, the owner is not liable.
The Scaffold Safety law has been hotly debated over the years. New York State is the only state that has such a law. It was first enacted by the New York State Legislature in 1885 before widespread worker protection. The current version of the law was passed in 1969. It provides strong measures for the protection of construction workers who must perform their work at high heights or are at risk from falling objects. Filing a claim under Sections 240 and 241 does not affect workers' compensation eligibility.
What other options do I have to receive compensation for a work-related injury or illness?
Workers who have a valid workers' compensation claim are generally prohibited from suing their employer for damages stemming from a work-related injury or illness.
Exceptions to this rule include:
If the employer intentionally harmed the employee; or
If the employer caused the injury in circumstances unrelated to the employee's job duties.
As discussed above, Bronx construction workers may also have the right to seek compensation from property owners and general contractors for injuries sustained on a job site due to conditions that violated the Scaffold Law. Speak with an experienced Bronx workers' comp and labor law attorney today if you sustained injuries as a worker on a Bronx construction site, particularly if your injury resulted from an incident involving the failure of safety equipment.
In addition to labor law liability, injured workers can sometimes seek to hold third parties (someone other than their employer or co-worker) financially accountable for causing a work-related injury or illness. For example, a worker may have the right to sue the manufacturer of a toxic construction material that sickened the worker. If a worker succeeds in recovering compensation through this sort of third party claim, and has already received workers' comp benefits, then the worker may have to reimburse the workers' compensation insurance company for those benefits.
Speak with our experienced Bronx workers' comp attorneys today to learn about your potential ability to seek third party or other compensation for your work-related injury or illness.
What happens if my workers' compensation claim gets denied?
Ideally, the workers' compensation insurance company should pay a workers' claim for benefits without dispute. Unfortunately, that does not always happen. Oftentimes, the workers' comp insurance company will deny part or all of a claim, forcing the worker to fight for benefits the worker needs and deserves.
In New York, a representative of the Workers' Compensation Board will first try to resolve any disagreements about a claim. If those efforts fail, then the Board will hold a hearing (an informal trial) to decide the dispute. Either party can appeal the hearing decision.
We strongly urge any Bronx worker who has had a workers' compensation claim denied to contact our experienced workers' comp attorneys right away. The process of going to a hearing and, if necessary, appealing a decision, requires attention to detail and a deep understanding of New York workers' compensation law.
Although the law does not require workers to have legal representation in this process, in our experience workers risk making mistakes that cost them benefits they deserve if they try to go it alone. Attorneys who represent claimants at these hearings often receive fees deducted from any benefits awarded to the worker, so it frequently does not cost the worker any money up-front to hire legal counsel to help with challenging a claim denial.
If you suffered a work-related injury or illness, seek the advice and counsel of an experienced Bronx workers' compensation attorney right away. You may have legal rights to receive significant benefits and compensation, but you must act quickly. Contact the skilled workers' comp lawyers at Jacoby & Meyers, LLP, today for a free case evaluation.
Speak With Our Bronx Workers' Comp Lawyers Today
In a workers' compensation claim, claimants must meet many deadlines and file specific forms. Don't trust this work to just any lawyer. You need a lawyer who has your best interests at heart. You need a Bronx personal injury lawyer with whom you feel comfortable and a lawyer who has the experience you need to give you the best chance of making a full and complete recovery from your injuries.
You shouldn't feel concerned with or responsible for your lost wages and medical expenses resulting from your workplace injury. You deserve a lawyer with the experience and the resources necessary to help you maximize your recovery and make your workers' compensation claims process as quickly as possible. The last thing you want is to be dragged down by unnecessary and time-consuming legal work. You need to focus on your physical recovery and let your attorney focus on your workers' compensation claim.
Workers' compensation claims are complex. At Jacoby & Meyers, LLP, we help guide clients through the process so that they don't forget any documents or miss any deadlines. Besides that, if the insurance company denies your claim, we are already on the case, ready to jump in and advocate on your behalf.
When it comes to cases involving injured workers, an asset we have at our disposal is a sister firm that focuses on fighting for workers' compensation and Social Security disability benefits. We can draw upon the resources and more than 50 years of experience of that firm, at https://www.foalaw.com/, when we're facing a particularly difficult case.
Contact us online, call (718) 294-0813 today, or feel free to use our chat feature, where a live, real person is standing by to help you.
Bronx Office
656 East Fordham Road
Bronx, NY 10458
Client Testimonials
Review: 5/5
★ ★ ★ ★ ★
"We had the most amazing trial attorney at Jacoby and Meyers…. My sister was hit by a car in a parking lot and was really hurt. Sharon fought so hard in court for her. Sharon was really well liked by the people in the Court and did so much for my sister on her case…. It is a great firm and I highly recommend it to anyone with an injury case."
Review by: Carolina V.
Check out some of our other reviews.