Bronx Brain Injury Attorney
Traumatic brain injury (TBI) doesn't always look like it does in the movies. On screen, a patient with a head injury loses his or her memories of the past, but otherwise functions relatively normally—perhaps revealing a few new skills or uncovering a few secrets along the way.
In reality, a traumatic brain injury does not just lead to memory loss. In many cases, it can cause a host of problems that disrupt the patient's everyday life, often in frustrating and unexpected ways. If you suffer a traumatic brain injury in an accident, such as an auto accidents, slip and fall accidents, construction accidents, or due to product liability, you need an attorney dedicated to maximizing your compensation. Contact our Bronx brain injury lawyers at Jacoby & Meyers, LLP, today to learn more about the legal options you have for seeking compensation after a traumatic brain injury.
The Cost of Living with Traumatic Brain Injury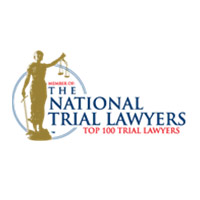 During the course of a lifetime, the financial cost of caring for a patient with a traumatic brain injury can add up to between $85,000 and $3 million. The extent of those expenses will depend on the severity of the brain injury and the areas of the brain most impacted: a patient with a severe traumatic brain injury, for example, may lack the cognitive or regulatory skills to live alone and may, in fact, need constant care, significantly raising the expense associated with providing care.
In addition to the financial expenses of medical care after a traumatic brain injury, victims suffer a wide range of symptoms that have a substantial impact on every area of their lives. Consider the following:
Physical Symptoms
A traumatic brain injury does not impact the mind alone. Many victims notice considerable physical symptoms throughout the recovery. These may include:
Headaches. Many victims with traumatic brain injuries suffer ongoing headaches following the injury. Sometimes, headaches may cause constant pain. In other cases, victims may suffer from chronic headaches or headaches that strike unpredictably.
Sleep disturbances. Some victims suffering from a traumatic brain injury will sleep more often or struggle to wake, especially if they suffer from serious disorientation. Others, particularly those who fell into a coma for at least a short time following the accident, may struggle to fall asleep at all, or to stay asleep when they do sleep. Chronic insomnia can worsen many of the symptoms associated with traumatic brain injury, including confusion and memory problems. At its most severe, chronic insomnia can also cause hallucinations.
Sensory changes. Following a traumatic brain injury, some victims suffer from changes in sensory perception. They may note decreased vision, a change in hearing, ringing in the ears, or a notable difference in the way they process hot and cold. Other victims may notice increased sensitivity to touch or changed reactions to smells. The sense of taste may also alter, with once-preferred foods suddenly tasting odd and foods the victim did not enjoy tasting delicious. These changes can return to normal with time or may continue to impact the victim for a lifetime.
Dizziness or loss of balance. Many victims of a traumatic brain injury feel dizzy when standing or walking. Some may experience significant changes to their ability to balance.
Emotional Challenges
In addition to handling cognitive function, the brain also handles emotional regulation. Victims with a traumatic brain injury frequently suffer a range of emotional disturbances.
Victims may face increased emotional sensitivity. Minor concerns may cause much larger emotional reactions than they really warrant, both in terms of anger or sadness.
Victims may struggle with mood swings. In addition to increased sensitivity, moods may change quickly for victims of traumatic brain injury. Patients may be overjoyed one moment and crying the next, or vice versa. In some cases, others may notice no obvious reason for the emotional changes.
Traumatic brain injury can cause increased irritability. Many victims may find themselves snapping more quickly or reacting more harshly than normal, even with only mild traumatic brain injury.
Depression and anxiety may appear or grow more serious. If a victim suffered from depression or anxiety before the accident, it may grow more severe following a traumatic brain injury. Even victims who did not suffer from those conditions before the accident may grow more prone to those issues.
Mental Challenges
In addition to the steep cost of physical and emotional symptoms of a traumatic brain injury, mental challenges can quickly take a toll on the victim. Most people think of the mental challenges when they imagine a traumatic brain injury, though they may not realize the full impact unless they or someone they love has suffered a traumatic brain injury.
Memory problems. Victims of a traumatic brain injury often have memory problems following the accident. In addition to long-term memory problems, which make it difficult to access stored memories and remember events in the past, many victims also suffer from short-term memory issues after an accident. For example, victims may:
Struggle to recall why they walked into a room
Face difficulty remembering where they placed objects
Frequently forget names
Fail to write new memories, especially immediately after the accident
Have difficulty retaining information long enough to finish a task
Struggle with lists of more than one or two things to accomplish
Many victims of a traumatic brain injury never remember the events immediately surrounding the accident, and in some cases including days and weeks before and/or after the event.
Concentration challenges. Difficulty concentrating can make it impossible for many victims of traumatic brain injuries to return to work immediately after the accident. Victims may struggle to pay attention or to focus on something right in front of them. In addition to forgetting what they intended to do, they may struggle to break tasks down into manageable pieces or to keep attention on the task at hand. Victims of a traumatic brain injury may appear flighty, rushing from one task to the next or bouncing around without ever fully completing a task instead of seeing it through to completion.
Confusion and disorientation. Immediately after an accident, victims with a traumatic brain injury may show signs of confusion and disorientation, struggling to keep up with events around them or forgetting what happened. In the case of severe traumatic brain injury, victims may have symptoms of confusion and disorientation that linger long-term, leaving them struggling to navigate the world around them.
While some symptoms of traumatic brain injury resolve with time, others may linger long after the initial accident. Even a year after the accident, victims of a minor traumatic brain injury may still have some symptoms. Victims with severe traumatic brain injuries may never fully recover their cognitive abilities.
Seeking Compensation After a Traumatic Brain Injury: The Basics
If you suffer a traumatic brain injury in an accident due to someone else's negligence, you may have serious questions and concerns about the claims process.
Who do I file a claim against after a traumatic brain injury?
The party that caused your injury bears responsibility for paying for a traumatic brain injury claim. Who bears that responsibility, however, will depend on the circumstances surrounding your accident. The party who bears responsibility for your injury must have:
Borne a duty of care to you at the time of the accident
Violated that duty of care
Caused your injuries through that violation
This may take several different forms. In some cases, multiple parties may share responsibility for your traumatic brain injury. If you have an accident with multiple responsible parties, you may need to file a separate claim against each responsible party to get the full compensation you deserve. Consider these common examples.
Auto Accidents
In an auto accident, the driver who caused your accident typically bears primary responsibility for your injuries. Other factors, however, may also contribute to liability:
A drunk driver may share responsibility with a bar or restaurant that over-served that driver
Mechanical failure may place responsibility at the feet of a mechanic or manufacturer
The company that employs a driver on the clock in a company vehicle may share responsibility
Nursing Home Neglect
When a patient in a nursing home slips and falls, leading to a traumatic brain injury, the facility may bear responsibility. If a specific provider noticed earlier signs of injury or confusion that contributed to the slip and fall, that provider may also share responsibility for the injuries.
Slip and Fall Accidents
The business that bears responsibility for maintaining the specific premises where the slip and fall occurred usually bears primary responsibility for traumatic brain injury that occurs as a result of a slip and fall accident. However, in some cases, others may share liability:
A construction company that left equipment sitting around, leading to the slip and fall
The manufacturer of a device that caused you to fall: a ladder that broke, for example
Construction Accidents
Construction sites pose dangers, including the risk of traumatic brain injury from both falls and falling construction equipment. The construction company bears primary liability for any safety hazards at the construction site. However, others may also share liability if someone not affiliated with the construction company moved equipment or if the worksite offered unsafe conditions for construction workers or visitors to the worksite.
What compensation can I expect after a traumatic brain injury?
The full compensation you receive following a traumatic brain injury will depend on the insurance policy that covers your accident. For example, in an auto accident, you may get only the maximum amount allowed by the responsible driver's insurance policy. In an auto accident, you will also use your personal injury protection insurance to cover the first part of your injuries and treatment, including missed time at work. However, most personal injury claims, including traumatic brain injury claims, do include:
Medical expenses. Make sure to include the cost of long-term care or in-home assistance, if needed, as you recover from your injuries. Also include:
Physical and occupational therapy
Any devices you use to cope with memory loss
Psychological therapy, if you need it to help you recover
Lost wages. Traumatic brain injury may reduce your ability to work or prevent you from turning to work until you recover. After your lost wages exceed the amount of your personal injury protection coverage, if you suffered a traumatic brain injury in an auto accident, you can include those lost wages as part of your claim.
Lost earning potential. If you suffer a severe traumatic brain injury, you may never have the ability to fully return to your former profession. In that case, you can claim lost earning potential as part of your claim.
Pain and suffering. Traumatic brain injuries frequently causes severe pain and suffering: not just in the form of physical pain, but also in terms of mental and emotional anguish as you deal with your injuries.
Bronx Brain Injury FAQs
Nothing can truly prepare anyone for a brain injury. If you experience a brain injury, your life may change forever. If you are currently recovering from a brain injury, you likely have a lot of questions. From basic ones, like about what to expect and what steps to take, to more complicated ones.
Below, we'll address some of the most frequently asked questions (FAQs) about brain injuries. While we are not medical professionals and cannot provide medical advice, our goal is to help guide injured individuals deal with their legal challenges after a brain injury. If you or a loved one has suffered a brain injury, you may have the right to seek financial compensation for your injuries. To learn more, contact an experienced Bronx brain injury attorney today.
How common are brain injuries?
Brain injuries are more common than you may realize. According to the American Association of Neurological Surgeons (AANS), about 1.7 new cases of traumatic brain injuries occur every year. Still, more suffer from acquired brain injuries, and while some victims make a seemingly full recovery, millions of Americans suffer lifelong disability as a result of a brain injury.
Americans frequently visit hospital emergency rooms with symptoms of traumatic brain injury. The AANS reports that there are 235,000 hospitalizations annually for traumatic brain injuries. That's 20 times higher than hospitalizations for spinal cord injuries. Children 15 and younger account for approximately 16 percent of these hospitalizations, and men are statistically much more likely to suffer a TBI than women.
What is the difference between a traumatic brain injury and an acquired brain injury?
Any type of brain injury is serious, but it's important to understand the difference between the two main types of brain injuries: traumatic brain injuries and non-traumatic brain injuries, also referred to as acquired brain injuries.
Traumatic brain injuries are the result of an external force, such as a blow to the head or a penetrating trauma, and they are further differentiated as either a penetrating trauma or a non-penetrating trauma.
Acquired brain injuries, on the other hand, are the result of an internal force, such as a stroke, lack of oxygen, tumor, or aneurysm. While the two types of injuries have different points of origin, they often share the same symptoms, effects, and treatments.
What causes brain injuries?
For the purposes of this discussion, we will focus solely on brain injuries that qualify an injured individual to file a Bronx brain injury case. While genetic factors, disease, and environmental factors can cause brain injury, they are not typically the subject of Bronx brain injury cases. It's important to separate the causes of traumatic brain injuries from non-traumatic brain injuries, because brain injury victims are often unaware that they've actually suffered brain injuries. Understanding how these accidents happen and what types of injuries they cause will help you better understand your own injuries.
Some of the most common causes of brain injuries include:
Traumatic brain injuries that result from external forces, including:
Motor vehicle accidents: Motor vehicle accidents, including pedestrian accidents and bicycle accidents, are the leading causes of traumatic brain injuries. These injuries may occur when the head hits the dash, window, seat, or steering wheel, or when the force of the collision ejects an individual from his or her vehicle.
Falls: Falls are the most common cause of traumatic brain injuries in children and older adults. For young children, trees, beds, and other high objects carry a high risk. For older adults, steps and ladders are common sources of falls.
Sports accidents: Research is showing more and more than high-impact sports can cause significant brain damage. Activities at high risk include football, hockey, baseball, horseback riding, gymnastics, swimming, and diving.
Assault: Unfortunately, assault is a fairly common cause of traumatic brain injuries. The force of a hit by a hand or another object can lead to serious injury.
Acquired brain injuries result from a toxin or lack of oxygen. Common causes include:
Near drownings: It only takes a few minutes underwater to cause serious brain damage. Homeowners and property owners with pools have a duty to ensure the area around their pool is safe and the property is not accessible to unpermitted parties.
Carbon monoxide poisoning: According to the National Safety Council, more than 400 people die every year because of unintentional carbon monoxide poisoning, and another 20,000 visit the hospital each year. Apartment complexes, office buildings, and other public buildings all have a responsibility to ensure the safety of their guests and that proper monitoring devices are installed.
Smoke inhalation: Smoke inhalation cuts off oxygen to the brain cells. Just a few minutes is enough to cause permanent injury or death.
Birth injuries and medical malpractice: Infants may suffer from acquired brain injuries or traumatic brain injuries during childbirth. Traumatic brain injuries occur when a baby becomes stuck, or a doctor puts pressure on the baby's head with a hand or tool. Acquired brain injuries may also occur when a baby is without oxygen for too long. This may occur when the umbilical cord gets wrapped around a baby's neck, or a baby gets stuck in the birth canal.
Poison: Many poisons can damage the brain. For the most part, they all deprive the brain of oxygen. These types of injuries may result from intentional poisoning or accidental ingestion.
Infection: Viruses and bacteria may interfere with the brain's ability to function. When this happens, the individual may suffer from long-term complications.
What are the symptoms of a brain injury?
One of the scary things about brain injuries is that the symptoms don't always appear right away. Symptoms may begin to appear or get worse as swelling grows, or as intoxication or lack of oxygen increases. In some cases, it may take several days for symptoms to appear. That's why it's always important to visit the doctor if you hit your head or believe you may have been exposed to toxic chemicals.
Physical symptoms include:
Loss of consciousness
Nausea/vomiting
Dizziness
Trouble sleeping, including difficulties sleeping or difficulty waking up
Seizures
Lack of coordination
Dilated pupil(s)
Neurological symptoms include:
Confusion
Agitation
Difficulty concentrating
Mood changes
Slurred speech
A brain injury is an emergency medical condition. If you experience any of these symptoms, talk to a health care professional right away.
How do I prove a brain injury?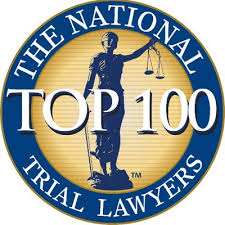 Suffering a brain injury is traumatic. While you definitely feel different, others may question your injuries. This is especially true if no medical imaging indicates that you've suffered a brain injury, but just because there is no medical imaging to prove an injury does not mean that there is no injury. Indeed, doctors often diagnose injuries based on symptoms.
If you need to prove injury in a Bronx brain injury case, your attorney may review or consult:
Medical imaging
Psychological testing
Blood tests
Witness testimony
Expert witnesses
Often, some of the best evidence will be your testimony and that of your loved ones. Brain injuries can cause extreme mood changes or make it difficult to complete tasks that were once easy. A friend, co-worker, or family member may attest to changes in mood or performance.
How are brain injuries treated?
Your doctor will base your treatment plan on your specific injury and how that injury affects your day-to-day life. Treatment may include medical services or alternative treatment.
Common options include:
Surgery
Medication
Psychological counseling
Physical therapy
Speech therapy
Occupational therapy
Placement in assisted or supervised long-term care facilities
What are the long-term complications of a brain injury?
Some people walk away from brain injuries with no major complications, while others will struggle with lifelong challenges. During this time, it's important to reach out for support and remain open to support offered by friends and family. Recovery may prove challenging, but it is not something you have to do alone.
Long term complications or concurrent issues may include:
Coma
Loss of speech
Permanent mood changes
Headaches
Memory loss
Drug or alcohol addiction
Paralysis
Sensory issues/loss
Difficulty with social relationships
Depression
Anxiety
Post-traumatic stress disorder (PTSD)
Many resources can help people suffering from complications related to a brain injury, including friends and family of the injured person. Therapy, rehabilitation, and social services can all help improve the quality of life of injured individuals.
How much do brain injuries cost?
It probably comes as no surprise that brain injuries are not cheap. According to the AANS, Americans spend $48 to 56 billion per year for the treatment of traumatic brain injuries alone. According to a report from Northwestern University, a traumatic brain injury can cost one person between $85,000 and $3 million.
Cost will depend on a lot of factors, including the length of the hospital stay, whether medical transport was used, the number and price of necessary prescription medications, and the need for rehabilitative services. If someone else's actions or negligence caused your injuries, a Bronx brain injury attorney can help you recover your costs.
What about additional treatment costs?
Brain injuries don't simply result in hospital costs, but many other expenses.
A brain injury lawsuit can help you recover some, if not all, of these costs, including:
Lost wages
Structural modifications
Medical devices
Occupational therapy
Psychological counseling
Long-term care services
In-home nursing care
You shouldn't have to worry about how you will pay for the care you need. When someone's actions lead to your injuries, you have the legal right to fair and just compensation. Money won't take away your pain, but it will provide you the opportunity to focus on your recovery.
How much is my case worth?
It's difficult to determine how much a case is worth. There is no magic number for brain injuries, or any injury for that matter.
Many factors will determine the value of a case, including:
Medical costs
Future medical costs
Lost wages
Future lost wages
Pain and suffering
Loss of enjoyment
Loss of companionship
Wrongful death
How can an attorney help?
Brain injuries are serious. Protect your rights and get the care and services that you deserve. A Bronx brain injury attorney can work with you to help connect you with qualified care providers and provide legal support. These types of injuries are difficult for both victims and their families. A good attorney will be there to process the legal claim, but also provide guidance and other services.
Some of the tasks you can expect your attorney to do include:
Coordinate care with medical professionals
Process requests for deferred payment
Negotiate medical bills
Talk to witnesses
Gather and review medical records
Organize relevant evidence
Prepare and conduct depositions
Retain expert witnesses
Negotiate a fair and reasonable settlement with the at-fault party's insurance
Represent you in court, if necessary
Need help?
Now, more than ever, take care of yourself. This is not a time when you or your family should have to worry about insurance companies or medical costs. At the same time, you deserve fair and just compensation for your injuries. If you have suffered severe injuries that will require medical care well into the future, you want to make sure you seek compensation for those future costs, as well.
While we cannot guarantee any particular result, as every case depends on its specific facts and circumstances, we can promise to try our best to maximize your compensation. As experienced Bronx brain injury attorneys, we know the law and we have the resources to build a strong case.
In most cases, New York law allows accident victims three years to file a Bronx brain injury case. However, the sooner you talk to an attorney, the sooner you can potentially settle your case and begin to focus on your recovery. Your health and happiness matter. Don't wait. To learn more about your legal rights after a brain injury or to begin your case, contact our experienced Bronx brain injury attorneys today.
How can an attorney help with a traumatic brain injury claim?
Having an attorney on your side can significantly increase the compensation you receive for your injuries.
The insurance company that covers your accident may not issue a settlement offer in the amount you deserve immediately after the accident. In fact, many traumatic brain injury claims involve a great deal of negotiation between the victim and the insurance company.
Having an attorney on your side can help reduce stress throughout that process as well as provide you with a better assessment of the compensation you deserve. Often, an experienced personal injury attorney can help substantially increase the funds you receive, even when factoring in legal fees.
Do You Need a Traumatic Brain Injury Attorney in the Bronx?
If you suffered a traumatic brain injury, do not wait to contact an attorney. The sooner you contact an attorney, the sooner he or she can begin working on your behalf: collecting evidence, consulting with witnesses, getting in touch with expert witnesses, and building your claim. Contact Jacoby & Meyers, LLP, today at (718) 294-0813 or submit a free case evaluation form.
Bronx Office
656 East Fordham Road
Bronx, NY 10458
Client Testimonials
Review: 5/5
★ ★ ★ ★ ★
"We had the most amazing trial attorney at Jacoby and Meyers…. My sister was hit by a car in a parking lot and was really hurt. Sharon fought so hard in court for her. Sharon was really well liked by the people in the Court and did so much for my sister on her case…. It is a great firm and I highly recommend it to anyone with an injury case."
Review by: Carolina V.
Check out some of our other reviews.