Bronx Slip & Fall Attorneys
Have you found yourself struggling after a slip and fall accident in the Bronx? As you move forward with an injury claim, you may find that help from an experienced Bronx slip and fall accident attorney can make it much easier to manage your claim and get the desired results.
At Jacoby & Meyers, LLP, our Bronx personal injury lawyers have extensive experience dealing with slip and fall accident claims and their aftermath.
Look at some of our winning cases:
$2 million after a slip and fall on a Bronx train station
$1.105 million after a stair collapse
$1 million awarded following nursing home falls
$650,000 after a slip and fall down stairs
$600,000 after a security guard fell at work
Our past claim results cannot guarantee the results of your claim. However, you can feel confident that at Jacoby & Meyers, LLP, our attorneys have a solid commitment to helping you get the results you deserve.
Top-Quality Legal Representation
At Jacoby & Meyers, LLP, we intend to make high-quality legal representation available to those who need it most. We aim to make our services highly accessible and to provide the high standard of support our clients need at every step of the claim process.
Affordable Legal Assistance
We believe, at Jacoby & Meyers, LLP, that everyone should be able to afford reasonable legal representation. We start with a free consultation to review your injuries and the party that likely bears liability for the incident. Then, we accept cases on a contingent fee basis: our clients do not pay until we win.
At Jacoby & Meyers, LLP, we offer legal support our clients can count on.
Common questions regarding slip and fall accidents in the Bronx
If you recently suffered an injury because you slipped and fell in the Bronx, you probably have a lot of questions, and you are uncertain where to turn for answers. Read on for answers to some of the most frequent questions about Bronx slip and fall accidents. Keep in mind, though, that your case is unique and you should consult an attorney to determine your potential legal recourse.
Bronx Slip and Fall FAQs
Common Types of Injuries From a Slip and Fall Accident
At Jacoby & Meyers, LLP, we help injured slip and fall accident victims like you. We know the ins and outs of slip and fall accident cases and we know how to gather the evidence needed to prove liability. Our lawyers work quickly and efficiently to determine who is to blame for your accident. We meet with medical experts and witnesses and build a solid case to help you collect maximum compensation. We do this because we know how devastating slip and fall accident injuries truly are. Our team of experienced Bronx slip and fall accident attorneys has represented victims who suffered from a wide range of injuries, including:
Head injuries

Traumatic brain injuries
Concussions

Back injuries
Neck injuries
Broken bones
Amputation
Disfigurement
Internal organ damage
Abrasions
Hip injuries
Where Do Slip and Fall Accidents Occur in the Bronx?
A slip and fall accident can occur anywhere in the Bronx, from private homes to public property and everything in between. Some of the most common places where slip and fall accidents happen the most include:
The Bronx Zoo
Yankee Stadium
Bronx Museum of Arts
Subway stations
Walgreens
NYC Health and Hospitals
Gyms
Restaurants
Shopping areas
Who is Responsible for Bronx Slip and Fall Accidents?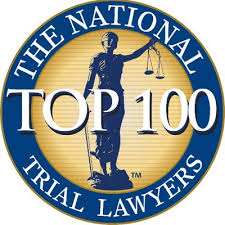 Owners and managers of residential, commercial, and even public properties in the Bronx have a legal obligation to keep the property free of unsafe conditions that could cause a slip and fall injury.
The duties they owe vary depending on what sort of permission the visitor to the property has to to be there:
Invitees

: People the owner invites onto the property for the owner's (usually business) purposes, called invitees, have the right to expect the owner to keep the property free of dangerous conditions, and to warn them about conditions the owner knows about or should know about. Customers of stores and restaurants, and people visiting a professional in an office building, are invitees, for example.

Licensees

: People who the owner allows onto the property for their own purposes, called licensees, have the right to expect the owner to warn them about known dangers and for the owner not to put them in harm's way intentionally. A party guest is typically considered a licensee under New York law, as are people who come onto a property as part of performing a service, like electricians, plumbers, or delivery people.

Trespassers

: Adults who have no permission to come onto a property are called trespassers. Adult trespassers can only expect the owner not to harm them intentionally (and even that right has limits).

Child trespassers

. Children, however, are different. Property owners must take reasonable steps to keep all children safe from the dangers of any property feature that is likely to attract a child onto someone's property, regardless of whether children have permission to be there. Property features subject to this rule include swimming pools, trampolines, and piles of material on construction sites, for example.
No matter what the circumstances of an injury you or your child suffered on someone else's property in the Bronx, speak with the experienced slip and fall attorneys at Jacoby & Meyers, LLP as soon as possible after the accident. Chances are you have significant rights to recover substantial compensation for your injuries, even if you did not have the owner's explicit permission to come onto the property. No property owner should get away with ignoring a dangerous property condition that caused you to fall and get hurt.
Property owners can prevent a slip and fall accident from occurring on a property, such as:
Cleaning up all spills immediately. If the spill can't be cleaned up right away, a "wet floor" sign should be posted in a highly visible place near the spill. The use of powdery spill absorbent can help dry up the wet surface.
Keeping walkways and hallways free from clutter and debris.
Avoiding stretching electrical cords across areas of the floor where people walk or covering these cords so that they do not create tripping hazards for visitors or workers.
Closing filing cabinet drawers and doors when not in use.
Promptly replacing burned out bulbs to provide an area for visitors that is well lit.
Installing abrasive floor mats or replacing worn flooring to prevent slipping hazards.
Avoiding using floor waxes or polishes that make the surface of the floor slick.
Encouraging workers to wear proper, non-skid shoes. Depending on the property features, it may be appropriate to encourage visitors to wear non-slip footwear as well.
Securing mats and area rugs that will not lie flat, to prevent raised corners, folds, or ripples that can result in falls.
Fill in sidewalk or walkway cracks immediately.
Ensure that high-use, high-risk areas such as stairwells and basements have proper lighting.
Ensuring that icy walkways and paths are properly shoveled and salted and warning visitors of these icy areas with a prominently placed sign.
In other words, if you fell and got hurt because of a condition on a Bronx property that, when you think about it, the landlord or property owner really should have fixed or at least warned you about, then New York law likely entitles you to receive significant financial compensation. The Bronx slip and fall accident lawyers at Jacoby & Meyers, LLP are here to help.
5 Steps to Follow After a Slip and Fall Accident:
Following these tips can help you protect your legal rights after sustaining an injury at a residential, commercial, or public property in the Bronx:
Follow all medical treatment plans. By now, you likely have seen a doctor and received treatment for your injuries. However, this is not enough. You must follow your doctor's treatment plan precisely. Be sure to attend all doctor's visits, therapy sessions, and testing. Refill all medications as well. Failure to follow doctor's orders will signal to the insurance companies that you are not as injured as you claim to be.
Gather evidence. We understand that you are not an investigator and your time is better spent on your recovery. However, if possible, gather the names and contact information of anyone who saw your accident. Write down all details of the accident while it is fresh in your mind, including what happened and the property owner's response to the accident. Ask a friend or family member to take a picture of the property condition before the property owner fixes it. This can help your lawyer tremendously when a full investigation into your accident begins.
File a report. Report your injury to the property owner, but do not demand compensation (your lawyer will do this) and do not accept any offer by the property owner to pay you or to "make things right." Make your report in writing, either on a form provided by the property owner or in a simple letter describing what happened. Keep a duplicate copy for yourself.
Avoid social media. Stay off social media to avoid jeopardizing your legal rights. Defense attorneys and insurance companies monitor social media feed to try to find information that can make it seem like you did not get injured, or that you are not as injured as you claim.
Call a Bronx slip and fall attorney. Call Jacoby & Meyers, LLP, and ask about your right to compensation. We offer free initial consultations so you can review your legal options and get the answers you need.
Recovering Damages after a Bronx Slip and Fall Accident
Victims of Bronx slip and fall accidents have only three years to take legal action against a private property owner who has legal liability for their injury, and even less time if a public entity owned the property. As such, it is important to act quickly and contact a lawyer immediately.
Every case has its own unique aspects, but generally speaking, a Bronx slip and fall injury victim can take legal action to recover compensation for:
Medical expenses

Emergency treatment
Diagnostic testing
Hospitalization
Physician services
Prescription medications
Physical therapy
Rehabilitation

Lost wages. Slip and fall injuries can result in victims being too injured for work or having to miss work to attend medical appointments related to slip and fall injuries.
Loss of future earnings and benefits. Some slip and fall injuries result in permanent impairment and disability.
Pain and suffering. Physical pain, emotional suffering, and other harm to the quality of life can be caused by a slip and fall injury.
No lawyer can guarantee that a slip and fall injury victim will recover all, or even any, of the categories of damages listed above. However, the most reliable way to give yourself the best shot at obtaining maximum compensation is to seek the help of a skilled Bronx slip and fall injury attorney as soon as possible.
Experience in Slip and Fall Accident Cases in the Bronx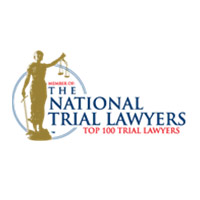 At Jacoby & Meyers, LLP, our Bronx slip and fall accident lawyers have extensive experience helping injured victims and their families. We know that slip and fall accidents are serious and often require extensive medical treatment in order to begin healing. Sometimes, slip and fall accident injuries are so severe, recovery is not an option.
Our attorneys have successfully negotiated, settled, and litigated personal injury cases across the Bronx. We know the local courthouses, judges, and insurers that will likely be involved in your case. Our extensive understanding of premises liability law in New York enables us to fight aggressively for our clients from the very start.
In fact, our track record speaks volumes. Here are just a few of our most recent successful slip and fall accident cases.
$2 million in Bronx trip and fall accident
$1.625 million in Manhattan fall at a construction site
$650,000 in fall outside New York home
$600,000 in Manhattan slip and fall accident
While past results never guarantee future success, we have the resources and experience necessary to tackle complex slip and fall accident cases. We offer personalized and compassionate guidance at every turn while delivering high-quality legal services. It's what we do and it's why so many injured Bronx residents choose us to represent them.
When you suffer an injury in a slip and fall accident in West Bronx, Highbridge, Melrose, or anywhere in the Bronx, you need a local law firm that can get to you quickly. Our law firm has an office located directly in the Bronx at 656 East Fordham Road, just down the street from the New York Botanical Garden and Fordham University.
Contact an experienced Bronx slip and fall attorney at Jacoby & Meyers, LLP immediately after your accident. If it is difficult to get to our office or come in for your free consultation, don't worry. We can often visit you in your hospital room or at your home while you recover, and we are also available virtually.
Call Our Experienced Bronx Slip and Fall Attorneys Today
If you or a loved one suffered injuries in a fall at a Bronx property, no matter the circumstances, New York law likely entitles you to substantial compensation, if you act quickly.
Contact the experienced Bronx slip and fall injury attorneys at Jacoby & Meyers, LLP right now.
You can start a chat with one of our live representatives, send us information through our contact form, or call (718) 294-0813 for a free case evaluation.
Bronx Office
656 East Fordham Road
Bronx, NY 10458
Client Testimonials
Review: 5/5
★ ★ ★ ★ ★
"We had the most amazing trial attorney at Jacoby and Meyers…. My sister was hit by a car in a parking lot and was really hurt. Sharon fought so hard in court for her. Sharon was really well liked by the people in the Court and did so much for my sister on her case…. It is a great firm and I highly recommend it to anyone with an injury case."
Review by: Carolina V.
Check out some of our other reviews.