Manhattan Truck Accident Attorney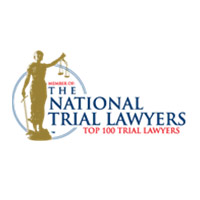 Did you suffer an injury in a truck accident in New York City? If so, you need an experienced Manhattan truck accident attorney on your side to help you through this difficult time. At Jacoby & Meyers, LLP, our truck accident lawyers understand the issues NYC accident victims face after a serious truck accident. We use this knowledge to help our clients get the maximum compensation they deserve.
Manhattan might be famous for its cabs and subways but make no mistake: the island practically teems with trucks. Every day, hundreds of large trucks classified as commercial motor vehicles (CMVs) cross the Hudson, Harlem, and East Rivers, full of merchandise for stores and warehouses, and fuel for furnaces and gas stations. Delivery trucks of every imaginable size and shape crowd the streets. Construction trucks wind their way towards building sites. Moving trucks inch through traffic along Broadway.
From Houston Street to 5th Avenue, these trucks must use care and caution when delivering goods to local businesses and residents in Manhattan. If they do not follow specific rules, guidelines, and local truck routes, they can cause serious and devastating injuries to other drivers, pedestrians, and cyclists.
If you suffered an injury in a Manhattan truck accident, you deserve maximum compensation for your injuries. Due to the excessive size and weight of many commercial vehicles, you may have suffered debilitating injuries that could result in permanent disability and impairment. You may find yourself facing an uncertain future with rising medical expenses. When this occurs, you should not have to face insurance companies on your own.
Having the right Manhattan Truck Accident lawyer on your side cannot turn back the clock and undo the harm done to you, but it can help increase the odds that you will receive the compensation you deserve for your injuries.
Manhattan Law Firm Handling Truck Accident Cases
Why Choose Us?
At Jacoby & Meyers, LLP, we have a proven success record that has helped many of our clients achieve the compensation they deserve following a serious truck accident. Our lawyers know that truck accident cases are rarely cut and dry. They often involve serious and life-changing injuries, as well as numerous responsible parties. Our law firm takes a compassionate, yet aggressive approach when representing injured accident survivors. We know how to level the playing field with large trucking companies and insurance companies so our clients get the compensation they deserve.
Take a look at some of our previous results:
$5 million following a multi-vehicle collision, including two big trucks
$2.5 million awarded after a truck crash
Our past results cannot guarantee future results in your truck accident claim. You will, however, get the same experienced team of attorneys working passionately to obtain the best result for your claim.

How to Find a Manhattan Truck Accident Lawyer Near Me
When you choose Jacoby & Meyers, LLP, you get local truck accident lawyers with extensive knowledge of Manhattan roads, intersections, and trucking laws. We know the ins and outs of trucking crashes in Manhattan because we work here in the heart of the city. Our office sits at 39 Broadway Suite 1910 just a few blocks from the New York Stock Exchange and Elizabeth H. Berger Plaza. The Wall Street Station and Bowling Green Station are just a few blocks from our office. We can meet you at your home, our office, your hospital room, or even at the accident scene. We can also meet virtually during this time to make it easier for you and your family.
While we want to be your choice after a serious truck accident in Manhattan, we want you to feel confident and secure in your choice of law firm. We encourage you to call us and speak with us during a free initial consultation, so we can help answer your questions and get to know you better. You can also find a Manhattan truck accident attorney near you by visiting top legal sites, such as AVVO, Martindale, and Super Lawyers. You can learn more about our Manhattan truck crash lawyers on those sites or on our website to one of our attorneys that you believe may be the best fit for you and your case.
Call us at 212-445-7000 or fill out our confidential contact form to get started with your FREE initial consultation!
What should I do after a Manhattan truck accident?
You may be severely injured and traumatized after a truck accident. Nonetheless, certain steps need to be followed.
Move to a safe location – If you are on or near a roadway or a place that puts you in danger from passing vehicles (or anything else), your first task is to move to safety. If cargo has spilled from the truck, make sure you are out of the way of tumbling or spilling cargo.
Stay on the scene – It is against the law to leave the scene of any accident. The only exception is if you are severely injured and emergency medical personnel determine that you must go to an emergency department in an ambulance.
Call 911 – Call 911 immediately after securing your safety. By law you must report any accidents causing injury, death, or more than $1,001 in property damage to law enforcement. A 911 call will fulfill this obligation.
Talk to the emergency personnel – If an ambulance or emergency medical personnel arrive, give them a full account of your injuries. They are responsible for checking all potential victims of a truck accident.
Talk to the police – When law enforcement officials arrive, they will begin a police report. Compiling one entails talking to all drivers involved, reviewing the scene, and potentially talking to eyewitnesses. Be sure to talk to the police before you leave the scene. Tell them fully what occurred from your perspective. Be sure to get a copy of the police report.
Exchange information with the other driver(s) – All drivers involved should exchange insurance company information and contact information with each other. Contact information should be e-mail addresses or phone numbers.
See a doctor immediately after you leave the scene of the accident—Once law enforcement indicates it is okay to go, see a doctor or go to an emergency room immediately. A physician will examine you for any injuries. Go even if you don't feel injured or your injuries seem minor. Some injuries don't show symptoms right away.
All of these steps can help secure your safety and health and remain within the law. But they also help compile evidence to determine who or what was at fault for the accident and the nature of your injuries. Keep all records pertaining to the accident for your truck accident lawyer.
Claiming Compensation: What You Can Expect
Damages in an NYC Truck Accident in Manhattan
After a truck accident in Manhattan, you may need to file a personal injury claim to seek the compensation you deserve. The insurance company that covers the truck driver may provide a settlement offer immediately after the accident. Often, that compensation offer comes when you do not yet know how much your recovery will impact the rest of your life. Unfortunately, many people accept that settlement offer, assuming it represents the best compensation they can get following a serious truck accident.
In reality, having a personal injury attorney on your side can help substantially increase the compensation you receive after your accident. By working with an attorney, you can put together a personal injury claims package that includes all of your expenses following the accident.
While financial compensation after a truck accident cannot restore your body to its former capacity, it can help you move forward with your life. Many people, however, have no idea how much compensation to expect after a truck accident.
For starters, you must file a claim with your Personal Injury Protection insurance policy to help pay your medical expenses. This is because New York is a no-fault state. This means that you can collect money (up to your policy limits) for accidents that occur without needing to prove fault or establish liability. However, in a truck accident case, PIP rarely covers all your expenses. When this occurs, you need to file a personal injury lawsuit or claim against the negligent parties responsible.
In a truck accident claim, you will typically file a claim for compensation with the insurance company that covers the truck driver who caused your accident. Truck drivers across the United States must carry higher liability insurance than drivers of personal vehicles. However, the compensation you may expect can depend on the extent of your injuries.
Most people claim several key types of compensation following a serious truck accident.
How much compensation should I expect for my Manhattan truck accident injuries?
If you have a viable claim that warrants seeking compensation from a trucking company or trucker, you could receive any amount of money ranging from a few hundred dollars to a few million dollars, depending on the specific circumstances of your case. It's impossible to promise a specific outcome for your truck accident case, because each crash has different facts and circumstances that add to or detract from its value.
Examples of factors that could influence the financial outcome of your Manhattan truck accident injury claim include:
The severity of your injuries. The more severe injuries that someone suffers, the more time they must spend in the hospital, and the more time they need away from their jobs. This increases economic loss, such as medical treatment costs and lost wages, increasing the value of a claim.
Nature of your injuries. Injuries that leave permanent damage or scars, such as brain injuries or amputation, typically result in a higher value claim.
Diagnosis. Individuals who fail to make a full recovery from truck accident injuries or suffer residual physical issues often receive more compensation in truck accident injury lawsuits.
Time away from the job. Those who spend weeks or months away from work and those who can never work again face significant financial loss and burden, which often increases a claim's value.
Do I have to contact my insurance carrier after a Manhattan truck accident?
New York is a no-fault insurance state, so you always need to contact your insurance carrier after suffering injuries in a truck accident. Each person who registers a vehicle in New York must purchase a minimum of $50,000 in personal injury protection (PIP) coverage.
In New York, PIP coverage pays benefits to the policyholder after an accident, regardless of who caused the accident. If you fail to report the accident to your insurance carrier immediately after the accident, you risk your carrier denying your claim. Benefits cover reasonable medical expenses related to the accident, up to $2,000 per month for 80 percent of lost wages, and up to $25 per day for other expenses.
Also, PIP coverage extends to drivers in the same household who don't have their own PIP policies. This most often occurs when children drive their parents' vehicles. PIP coverage does not completely compensate you for all of your losses, but it does provide some relief as you take further steps to seek compensation from the trucking company and/or truck driver that caused your injuries.
Medical Expenses
After a truck accident with serious injuries, you will likely have many medical bills. Consulting with an attorney can help you better assess all your medical bills and what they include. For example, you should include:
Hospital bills, including emergency room bills, bills for a stay in the ICU, and long-term hospitalization
Bills for surgeries and medical procedures
Bills for a stay in a long-term care facility, if you require extensive rehabilitation or observation after your accident
Physical therapy costs
Occupational therapy costs
The cost of psychological therapy if needed after your accident
The cost of modifications to your home or vehicle to make it easier for you to get around independently: for example, widened doorways or a ramp for wheelchair use
The cost of durable medical equipment
Lost Wages
Many injuries can prevent you from performing your job duties to the best of your ability—or, in some cases, performing them at all. With a traumatic brain injury, for example, you may struggle to focus on your work, while broken bones may prevent you from performing many physical tasks throughout your day. Pain medications can also interfere with your focus, concentration, and cognitive processing ability or prevent you from driving or operating heavy machinery safely.
As a result, it can take some time before you can return to work following your accident. You may also have to miss work for appointments, including physical therapy. Many truck accident victims include those lost wages as part of their personal injury claim.
Lost Earning Potential
Truck accidents often cause severe injuries for their victims—and in some cases, those injuries can stop you from going back to your former profession, even with modifications. If you worked in a highly physical job, for example, you might struggle to perform your duties with a spinal cord injury. Compensation for lost earning potential can help you return to school or acquire new certifications that can offer you new opportunities.
Pain and Suffering
Following a truck accident, your physical injuries may cause significant pain and suffering. Many victims, however, find that mental anguish causes almost as much trauma as physical pain. Your injuries can prevent you from participating in many activities that you normally enjoy, make it difficult for you to take care of yourself, and even interfere with many relationships. While financial compensation cannot ease those trials, it can provide vitally-needed funds that can help you rebuild your life despite your injuries.
Who should I sue after suffering injuries in a Manhattan truck accident?
In many traffic accidents, knowing who to sue is easy. Truck accidents, however, are often complicated, and naming the right party in a lawsuit is not always as simple as it might seem. Truck accident victims sometimes have to sue more than one party. Your Manhattan truck accident attorney will review the facts of your accident and make a preliminary determination of liability to identify who you need to name as a defendant in your truck accident claim. Most truck accident lawsuits list one or more of the following as defendants:
Truck driver. We rely heavily on truckers to transport the goods we need and want throughout Manhattan, New York, and the nation. With demanding schedules, many drivers must travel overnight to make their pick-ups and deliveries on time. The Federal Motor Carrier Safety Administration (FMCSA) regulates the trucking industry to keep the roads safe, but the nature of trucking still sometimes leads to negligent driving.
Truckers who are in a hurry to get to their destinations sometimes drive too fast for Manhattan's traffic and weather conditions. Truckers who are drowsy or suffer from fatigue risk falling asleep at the wheel. In other cases, some truck drivers abuse alcohol or illegal drugs, putting others who share the road at risk for injury. Accident victims who suffer injuries because a truck driver makes reckless choices behind the wheel typically name the trucker as a defendant in a lawsuit.
Trucking company. The FMCSA also requires trucking companies to follow specific rules and regulations to maintain safety for their truck drivers and others on the road. Violations of these laws can open a trucking company to liability in a lawsuit when the violations lead to an accident. Trucking companies and owners/operators that ignore federal regulations put others at risk.
Examples of trucking company negligence that may warrant naming the company in a lawsuit include:
Poor hiring or training practices leading to an inexperienced or bad driver behind the wheel;
Poor truck maintenance leading to potential mechanical issues that cause dangerous accidents;
Improper cargo loading and securement leading to load spillage and possible multi-vehicle truck accidents; and
Encouraging truckers to break the law to finish their deliveries, such as by ignoring Hours of Service regulations.
Another motorist. Truck accident injury victims typically do not name other motorists in truck accident lawsuits, but sometimes it happens. Drivers in cars and other passenger vehicles can cause a truck accident if they drive recklessly and without regard to safety. For example, drivers who ride in a truck's large blind spots can cause a trucker to lose control. Distracted driving can also lead a motorist to cause a truck accident.
Cell phone use, helping children in the backseat, adjusting the radio, and a variety of other distracting activities sometimes causes drivers to hit a truck, run a stoplight, or make some other unintentional maneuver that causes a treacherous truck accident. Motorists who suffer impairment from lack of sleep, drug use, or alcohol use may also struggle to control their trucks, leading to deadly truck accidents.
Our Manhattan truck accident lawyers can review the facts of your accident and identify any other motorists that might face partial or full liability for damages related to your injuries.
Truck/truck part manufacturers. Companies that make truck parts and build trucks have a legal obligation to provide products that are safe to use for consumers. Product defects can lead to mechanical breakdowns that cause truck drivers to lose control of their vehicles, potentially causing a severe truck accident. Defective truck tires, defective brake system components, and defective steering components are examples of product defects that could cause a trucker to have an accident. When truck and truck part defects cause truck accidents, lawyers advise clients to name the manufacturers in their accident injury claims.
Where Do Manhattan Truck Accidents Occur?
Dangerous Roads and Intersections in Manhattan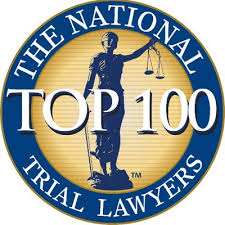 Sharing the road with big trucks causes many drivers anxiety—and with good reason. Every year, more than 4,000 people die in truck accidents. Thousands more suffer injuries, including injuries that can affect the rest of their lives.
Approximately 4,202 truck accidents caused injuries in just one recent year across New York state alone, and 70 more truck accidents caused a fatality. Manhattan is not immune to these tragedies. Pedestrians in the city face a particularly high risk.
Trucks that wish to travel through Manhattan must use specific routes in the New York City Truck Route Network. This network specifies how large commercial trucks navigate through Manhattan and the surrounding boroughs of New York. For example, Manhattan and Staten Island contain Limited Truck Zones with special times and size restrictions. Section 4-08 of the New York City Traffic Rules outlines these restrictions and zones. These zones help reduce the number of serious truck accidents in Manhattan every year.
Yet, serious truck accidents still occur throughout Manhattan. Nearly 100 large commercial vehicle accidents occurred in one recent month alone in Manhattan. Distracted driving, following too closely and improper lane usage caused the majority of these accidents.
In Manhattan, some of the most dangerous roads for truck accidents include:
Franklin D. Roosevelt
East River Drive
Triborough Bridge
Harlem River Drive
3rd Avenue
2nd Avenue
East 59th Street
Madison Avenue
East 96th Street
East 36th Street
Henry Hudson Parkway
West 42nd Street
Broadway
8th Avenue
10th Avenue
5th Avenue
Truck Accident Injury Statistics in Manhattan, NY
Approximately 4,202 truck accidents caused injuries in just one recent year across New York state, and 70 more truck accidents caused a fatality. Manhattan is not immune to these tragedies.
| Type Of Accident | 2009 | 2010 | 2011 | 2012 | 2013 | 2014 | 2015 | 2016 | 2017 | 2018 |
| --- | --- | --- | --- | --- | --- | --- | --- | --- | --- | --- |
| Total Manhattan Truck Accidents | 523 | 542 | 516 | 486 | 529 | 501 | 510 | 562 | 694 | 1576 |
| Manhattan Fatal Truck Accidents | 6 | 8 | 8 | 8 | 9 | 2 | 1 | 10 | 6 | 2 |
| Manhattan Personal Injury Truck Accidents | 230 | 258 | 243 | 236 | 256 | 221 | 227 | 246 | 265 | 273 |
Pedestrians in the city face a particularly high risk. Here are some answers to frequently asked questions about truck accidents in Manhattan.

Source: https://www.itsmr.org
What is the statute of limitations for Manhattan truck accident claims?
New York law gives injured individuals who suffer injuries due to negligence three years to bring a lawsuit against the truck driver, trucking company, or another party. If you lost a loved one from fatal truck accident injuries, you have two years to file a wrongful death lawsuit to recover damages related to your loss.
Sometimes, New York courts will make exceptions to pause the statute of limitations deadline, but this only occurs in rare situations. In most cases, if you fail to take legal action before the three-year deadline, a court will not hear your case, regardless of how strong it is. Instead of potentially losing your chance to receive compensation for your truck accident injuries, it's in your best interest to contact an attorney as soon as possible.
Finding the Responsible Party after a Truck Accident in Manhattan
Who is at fault in a Manhattan truck accident?
It depends entirely on the facts, but often we have found that multiple parties share some of the blame for a truck accident in Manhattan. In our experience, those parties often (but not always) include:
Truck drivers frequently cause truck accidents by breaking traffic laws, driving recklessly, making bad decisions behind the wheel, driving while fatigued or under the influence of drugs or alcohol, or through general inexperience with navigating a large vehicle through Manhattan's busy, crowded streets. Truckers rarely intend to cause an accident, but they do make preventable mistakes that reflect a lack of judgment or appropriate care for the safety of others.
Truck owners/trucking companies – Individual truck owners and trucking companies have responsibilities to keep their trucks well-maintained and their drivers qualified. The Federal Motor Carrier Safety Administration (FMCSA) requires that CMVs be inspected, maintained, and repaired regularly. It also mandates that drivers be tested periodically for alcohol and other substances. They must be removed from driving for a period of time if they fail the tests.
If an accident occurs because of failure to inspect, maintain, or repair a vehicle, or because a truck owner allowed a driver who failed a test to continue driving, then the truck owner can face legal responsibility for any accidents that result.
Owners and operators of trucks are also responsible for hiring only qualified drivers. Truck drivers in our state must hold a valid commercial driver's license for the class of truck they operate. The Department of Motor Vehicles also requires endorsements for many specific types of trucks or of cargo. A large vehicle carrying more than 16 passengers (such as a bus), for example, requires a specific endorsement. A truck carrying flammable material also requires a specific endorsement, and there are many other types.
If a driver's lack of qualifications or inexperience causes an accident—or if an accident investigation reveals the driver was not appropriately qualified per state law—the company responsible for hiring can face legal responsibility.
Trucking industry contractors – The trucking industry is somewhat unique in the number of companies that may carry liability for the truck's operation and duties. Truck owners and trucking fleet companies routinely subcontract work, including:
Standard inspection of trucks
Maintenance of trucks
Repair of trucks
Loading cargo
Securing cargo
The loading and securing of cargo can be responsible for accidents, because a too-heavy or unbalanced truck may have a propensity to roll over, be difficult to stop, or be difficult to operate. Unsecured cargo itself can cause an accident if it becomes loose and falls outside the truck.
Failure to perform their duties adequately can make these companies responsible if it causes an accident.
Manufacturers – Defects in truck or component manufacture can cause accidents. Defective brakes, for instance, may not stop a truck appropriately. If defects cause an accident, the manufacturer of the truck as a whole or of component parts can face responsibility.
Advocating for Victims of Commercial Truck Accidents in NYC
Common Injuries Following a Truck Accident
Many truck accident victims, due to the larger mass of big trucks, suffer severe, life-altering injuries. Those injuries may include:
Spinal cord injuries. Victims of complete spinal cord injuries, which occur when the spinal cord severs completely, often suffer paralysis below the site of the injury. Even with incomplete spinal cord injuries, victims may suffer decreased mobility below the site of the injury. Spinal cord injuries can leave victims unable to work in physical jobs. Often, spinal cord injury victims remain confined to a wheelchair after the accident. While some healing can occur after a spinal cord injury, including regaining some mobility over time, victims usually do most of their healing within the first six months after the accident.
Traumatic brain injury. For many victims who suffer from a traumatic brain injury, memory loss represents only the tip of the iceberg regarding long-term symptoms and complications. Traumatic brain injury victims often struggle with:
Emotional regulation
Focus and concentration
Short-term memory problems in addition to long-term memory issues
Headaches
Vertigo or dizziness
Depression and/or anxiety
Amputations. Victims of amputation not only face significant mobility complications, they may also face ongoing costs for the rest of their lives. An amputee's expensive prosthesis may need replacement every two to four years. Amputation can occur both during the truck accident itself and in the aftermath, when decreased blood flow to the limb causes tissue to die. In some cases, severe crushing damage may also cause the victim to require amputation in the aftermath of the accident.
Broken bones. Often, broken bones cause substantial trauma for the victim of the accident. Multiple broken bones can significantly decrease mobility in the victim as well as causing substantial pain. In some cases, broken bones can cause lifelong pain or mobility challenges. Many victims of broken bones struggle to return to work immediately after their injuries: pain medications can interfere with focus and concentration, while mobility difficulties can make it very difficult to take care of normal work responsibilities.
Soft tissue injuries. Soft tissue damage often causes significant pain and suffering. Many people require surgical intervention to take care of soft tissue injuries following a serious truck accident. Soft tissue injuries can require more time to recover and cause more substantial limitations than broken bones in many accident scenarios.
Burns. In addition to the risk of fire following a serious accident, many trucks also carry hazardous chemicals that can lead to severe chemical burns in accident victims. Burns not only cause serious scarring, often requiring plastic surgery, but they can also decrease mobility around joints. Many burn victims struggle with self-esteem following their injuries. Burns may also cause severe pain during the recovery process.
Chest contusions. Often, following a serious truck accident, victims may not realize the full severity of their injuries. Chest contusions, for example, may not show symptoms immediately. In the hours following the accident, however, victims with chest contusions may notice increased swelling. Eventually, that swelling can lead to heart problems or difficulty breathing.
Severe cuts and lacerations. During an accident, both shards of metal and glass can cause severe cuts and lacerations. Those lacerations may cause severe scarring or blood loss.
Regardless of the injuries, you suffered in a truck accident, having an attorney on your side can help increase the compensation you receive for your injuries. The sooner you contact an attorney, the sooner you can start working to get the compensation you deserve.
Frequently Asked Questions
My family member died in a fatal Manhattan truck accident. Can I sue?
New York law permits eligible family members to bring a wrongful death lawsuit against negligent truckers, trucking companies, and other parties whose negligence causes fatal truck accidents. Always consult us before filing, because New York law requires that a personal representative of the estate bring a wrongful death lawsuit on behalf of the deceased and the family.
If you win your case after a fatal Manhattan truck accident, you could receive compensation related to the loss of your loved one, such as:
Medical expenses incurred until the time of death;
Loss of income or support if your loved one worked outside the home;
Costs for funeral services and burial or cremation;
Lost parental support and guidance for surviving minor children; and
Loss of companionship for surviving spouses.
How can I pay for medical expenses after a truck accident in Manhattan?
In the meantime, you also have insurance coverage. Generally, New York follows a no-fault system of insurance. So, if you were injured in a motor vehicle accident and you carry personal injury protection (PIP) insurance, then you can first turn to that coverage to pay your medical bills and some other expenses. PIP insurance is a standard feature of New York auto insurance policies. If you carry it, it generally covers you in all motor vehicle-related accidents, even if you were not in a vehicle in the crash (i.e., you were a pedestrian or riding a bike).
But, of course, this is Manhattan. A lot of us don't own cars, and so, we also don't have PIP insurance. That's ok. If you have health insurance, then that should pay for some of your care, too.
Whether you have that ability depends, in part, on whether you carry PIP insurance, however, because PIP coverage is the primary insurance for covering your injury and limits your ability to seek compensation from others to instances in which you sustain a serious injury, such as:
Fractured bone(s)
Significant disfigurement
Permanent limitation of use of a body organ or member
A significant limitation of use of a body function or system, or
Substantially full disability for 90 days.
Sustaining any of these or similarly serious injuries in a Manhattan truck accident gives you the right, generally speaking, to step outside of the no-fault system and seek compensation from the person or entity at-fault for the accident.
If, however, you do not carry PIP insurance (usually because, as a Manhattan dweller, you don't own a car), then these limitations do not apply to you and you will typically have the right to seek compensation from the person at fault for any degree of injury, not just a serious one.
Speak to an experienced Manhattan truck accident attorney to learn more.
I have tons of medical bills and can't work. How can I get help?
Call us. If you were in a truck accident and 1) sustained one of the serious injuries itemized above in an accident caused by 2) one of the parties mentioned above, you have two methods of recourse available.
Third-party claims. First, you can approach the at-fault party's insurance company with a third-party insurance claim. A third-party insurance claim can compensate you for medical bills, income lost from work due to medical treatment, and pain and suffering.
Accidents often need to be investigated, however, for the at-fault party to be known. You will need to know, for example, whether the driver or one of the companies was at fault. You will need to track down the insurance company for each.
In truck accidents, each party often has an insurance carrier with separate policy provisions. In other words, the NHTSA may determine that the driver is partly responsible and the owner is partly responsible. Your claim, then, will need to be against two insurance companies.
Because of the complication of a third-party claim, contacting an experienced truck accident attorney can be the best route. They can find out the insurance companies for each party and work with investigators to find out who or what was at fault.
Insurance companies are also very apt to try to give you the lowest possible offer—often far lower than serves justice. They may offer you a settlement quickly—but the settlement may be for much less money than you deserve. They may try to dispute the causes of the accident so they don't have to pay at all. They may call your injuries or disabilities into question, again, so they don't have to pay.
Insurance companies are run by the need to profit. Engaging an attorney can give you valuable assistance in negotiating with unfair or wrong arguments by the insurance companies and avoiding delays in getting the money you deserve.
A personal injury suit. If the insurance company won't settle for a fair amount, an attorney can help you bring a personal injury suit.
Personal injury suit settlements can also compensate you for medical bills, income lost from work, and pain and suffering.
While insurance companies can try to control the amount of the payout in a third-party claim, judges and juries hear evidence and testimony in a lawsuit. They decide on the liability for the accident and the amount of compensation you recover. They may feel more inclined to settle for a higher amount than an insurance company—especially if you have our Manhattan truck accident lawyers on your side.
Should I accept a settlement offer from the trucking company?
Not until you call us.
Whether you named the trucker, the trucking company, or both in your lawsuit, you may need to deal with the at-fault party's insurance carrier. You should always run an offer by an experienced attorney before you accept it. Insurance companies do not want to pay out claims, especially not the large claims typically associated with Manhattan truck accidents. If the insurance company is fairly certain that its policyholder's negligence led to your injuries, the company will often make a quick settlement offer soon after the accident.
Early settlement offers are typically enough to tempt accident victims to accept but far lower than the potential value of the claim. Insurance companies get accident victims to take an early settlement to avoid paying out a much larger amount later. One of the biggest problems in accepting a settlement offer is that truck accident victims do not always know the full scope of their injuries. Individuals who accept must also waive their right to seek additional compensation. If a truck accident victim does not recover completely from an injury or suffers permanent damage, and the victim has already accepted an offer, the victim won't qualify to pursue additional compensation.
Will my Manhattan truck accident case go to trial?
In cases that involve traffic accidents, including truck accidents, it's common for the injured individual and the insurance carrier to settle long before setting foot in a courtroom. Litigation is expensive, so both sides have an incentive to avoid trial. Sometimes settlement negotiations go south, and mediation is not an option, so a trial has to happen. In this situation, your attorney will represent you in court and fight to recover maximum compensation on your behalf. It's unlikely that you will have to go to trial, but you should always prepare for the possibility.
Do I have to pay upfront to hire a Manhattan truck accident attorney?
No, you do not pay an upfront retainer to hire our Manhattan truck accident attorneys at Jacoby & Meyers LLP. Our law firm offers free case evaluations for potential clients to share their stories and learn more about the firm and lawyer who they want to represent them. If you decide to hire a lawyer after he or she determines you have a viable claim, you will enter a contingent fee agreement with the firm. This agreement allows your attorney to deduct their fees and other costs or representation from any compensation you receive in a settlement or from court-awarded damages.
---
Finding the Right Manhattan Truck Accident Attorney After Your Accident
Did you suffer injuries in a Manhattan truck accident? Whether you suffered an injury in Washington Heights or Tribeca, you deserve to have a local law firm on your side who can handle your case quickly and efficiently. At Jacoby & Meyers, LLP, we are here to help you collect the compensation you deserve. We know how to negotiate with insurance companies on your behalf, so you can focus on your recovery. Our Manhattan personal injury lawyers hold negligent truck drivers and trucking companies accountable for their actions and we fight for injured New Yorkers every step of the way. 
Contact Jacoby & Meyers, LLP, today at (212) 445-7000 or online for a free case evaluation.
---
Manhattan Office
39 Broadway
Suite 1910
New York, NY 10006
212-445-7000
Client Testimonials
Review: 5/5
★ ★ ★ ★ ★
"David was always there for me to guide me through this difficult car accident. He helped me get better, was always there to listen to me and fought to get me an amazing settlement. I am very pleased with this beyond expectations result and his professional handling. If you need a lawyer, David and his team is the one to go to!"
Review by: Qing L.
Check out some of our other reviews.