Jacoby & Meyers, LLP
90 Merrick Avenue, Suite 601
East Meadow, NY 11554
(877) 565-2993
East Meadow Personal Injury Attorney
Accidents happen every day. Luckily most of them result in a simple bump or bruise. However, sometimes these accidents lead to catastrophic outcomes, including debilitating injuries, astronomical medical expenses, and a lot of uncertainty for victims and their families.
You need to remember that motorists must drive with reasonable care, and property owners must provide you with a safe environment when you are on their premises. When these individuals and entities violate these duties and injuries result, you may qualify to seek monetary compensation. To determine whether you qualify to pursue a claim following an East Meadow personal injury accident, you need to talk to a legal team that you can trust, one that can get you the answers and justice you deserve. You should reach out to Jacoby & Meyers, LLP, to discuss the details of your case and determine your eligibility to seek compensation.
About Jacoby & Meyers, LLP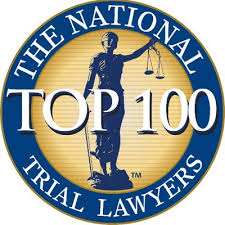 Founded in 1972, the law firm of Jacoby & Meyers, LLP aims to provide top-quality legal representation to everyone that needs it, not just those who can afford it. Today, with offices in New York and New Jersey, our firm represents clients with all different types of personal injury claims. Through it all, we have remained true to our word, and we provide straightforward and compassionate legal representations to all of our injured clients. Our attorneys make sure to not only offer victims the personal care they need, but we also pursue justice and compensation on their behalf.
When you decide to work with the law firm of Jacoby & Meyers, LLP, we make it a point to provide you with free answers to all of your questions, free home visits, free hospital visits, and free secure online access that enables you to review your case files on our website.
We have won tens of thousands of cases and recovered millions in settlement and jury verdicts for our clients, and we know that with our experience, knowledge, skills, and resources, we can provide you the legal help you need.
Some of our most recent case awards include the following:
$5,000,000 settlement for a car accident
$4,200,000 settlement for an infant burned due to unsafe conditions
$5,700,000 jury verdict for a bus accident
$5,000,000 verdict against wrongful actions by a nursing home
$4,000,000 verdict for medical malpractice
$3,250,000 settlement for fire death
$8,323,000 settlement for medical malpractice during birth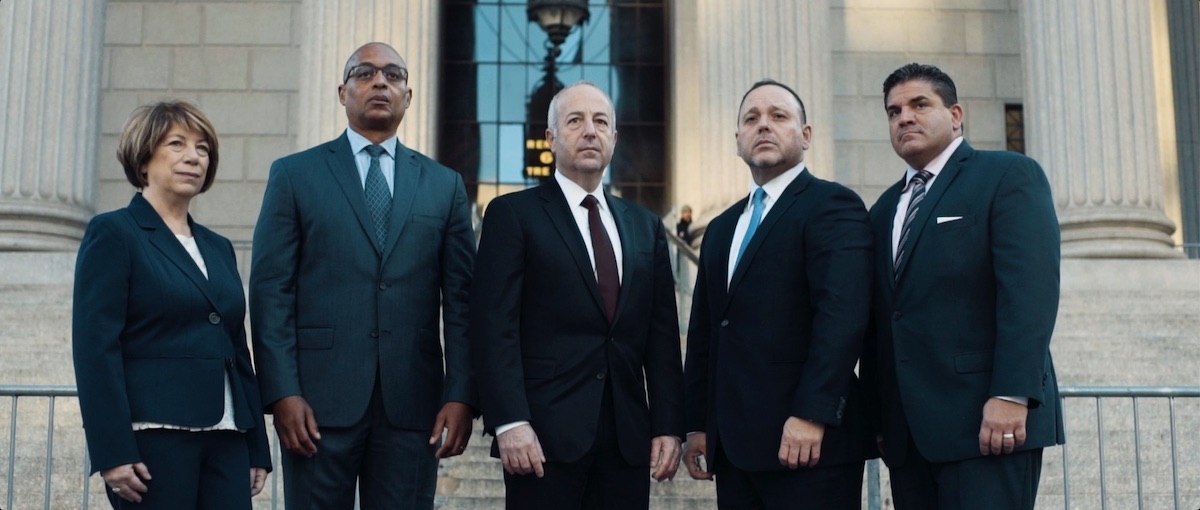 What Is Involved in an East Meadow Personal Injury Lawsuit?
In general, personal injury cases are legal disputes that arise when one individual suffers harm because of an injury or accident that another person causes through reckless or negligent actions. If the injured individual can prove that the other person caused the accident, the injured individual may receive compensation for their medical bills, ongoing medical expenses, lost wages, and pain and suffering.
Usually, there are two types of outcomes in these East Meadow personal injury cases:
Settlements: Many personal injury disputes often resolve through a settlement. Settlements often involve substantial negotiation, followed by a written agreement in which both sides decide to forgo any further action, choosing to settle the matter through the payment of a certain amount of compensation.
Formal lawsuit: Following an accident, an injured individual (the "plaintiff") files a civil complaint against another person, corporation, governmental agency, or business (the "defendant"). In this complaint, the plaintiff indicates that these individuals or entities acted carelessly, and that their actions caused an accident that resulted in the plaintiff suffering harm.
How Do You Prove Fault in an East Meadow Personal Injury Accident?
For you to bring a valid personal injury claim in East Meadow, you need to prove that the other party caused the accident that resulted in your injury. It may prove difficult to prove that the other party was responsible for your damages without also establishing that the other party acted negligently. Negligence is the failure to exercise appropriate care under the circumstances and involves harm caused by the at-fault party's careless or reckless behavior.
When bringing a personal injury claim in East Meadow, it's generally unimportant whether the negligence was accidental or intentional.
You must, however, establish the four required elements of negligence:
The liable party owed you a duty of care: This first element means that the liable party owed the victim a legal obligation to protect him or her from unreasonable harm. For instance, if an individual is driving a car, these motorists owe a duty to other individuals on the road to drive safely, comply with traffic laws, and exercise caution.
The liable party breached the duty of care: Under this element, the victim needs to show that the liable party failed to fulfill the duty of care to the victim. This breach can result from a wrongful act, failing to act, or even careless behavior. Back to our driving example, if motorists get behind the wheel intoxicated, then they have breached their duty of care to other people on the road.
Causation: Next, victims must prove that this breach of duty resulted in their injuries. Specifically, victims must prove that the liable party's negligence caused the accident that resulted in the victim's bodily harm. It is not enough to just show that the driver was drunk. You need to also show that the motorist's intoxication contributed to his or her reckless driving, which caused an accident and injuries.
Damages: Finally, victims must prove that they suffered actual losses because of their injuries. These losses can include monetary expenses as well as emotional turmoil. For example, because of the motor vehicle crash, the other driver suffered extensive injuries, including broken bones and deep lacerations. Consequently, these injuries resulted in significant medical bills and lost wages.
Establishing the elements of a personal injury case often proves complicated and challenging, and it may require extensive detailed evidence. If you believe you suffered harm because of another person's wrongful actions, you need to contact an experienced East Meadow personal injury attorney as quickly as possible. Once retained, these lawyers can get to work investigating the accident, including determining what happened and who was at fault.
What Types of Damages Can You Recover Following an East Meadow Personal Injury Accident?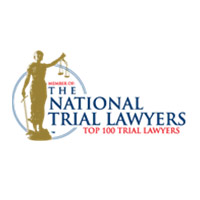 If you can prove that another party was liable for an accident that resulted in your injuries, you may qualify to collect monetary damages. In New York, these damages include economic, non-economic, and punitive damages.
Economic damages: These are quantifiable losses that result from an accident and are easy to measure.
Economic damages include:
Past, current, and future medical expenses. These costs consist of emergency medical services, ambulance rides, doctor visits, surgeries, prescription medications, and hospital stays
Past, current, and future lost wages resulting from being out of work following the accident.
Lost earning capacity
Personal property damages
At-home nursing care
Household services, such as cleaning services or childcare services
Medical devices, such as crutches or a wheelchair
Rehabilitative costs, such as vocational and physical therapy
Other out-of-pocket expenses
Non-economic damages: These losses are subjective and thus difficult to quantify.
Non-economic damages include:
Pain and suffering
Emotional anguish
Loss of consortium
Loss of companionship
Loss of enjoyment of life
Loss of a limb
Loss of reputation
Scaring
Disfigurement
Punitive damages: Unlike other compensatory damages, which are designed to compensate victims for their losses, punitive damages are intended to punish defendants for egregious and malicious actions and to deter similar actions again in the future. As a result, courts rarely award punitive damages.
Specific Factors That Determine the Value of an East Meadow Personal Injury Case
Once you can prove that the other party was liable for the accident that resulted in your injuries, you may pursue damages.
However, the amount of these damages will depend on several factors, including:
The severity of the injuries (traumatic brain injuries, spinal cord injuries, head or neck injuries)
Whether the injuries were caused by the accident or were pre-existing
Whether the injuries leave the victim permanently disabled
What types of medical treatments prove necessary following the accident
Whether the victim needs ongoing treatments
The client's age
Whether the victim requires replacement services that they did not need before the injury
The occupation and earnings of the injured individual
The credibility of the witnesses and the evidence presented
Working with the legal team of Jacoby & Meyers, LLP will not only help you understand which of these factors may influence the amount of your compensation, but retaining us will also allow us to prepare the strongest case in response to these factors and pursue maximum compensation.
7 Critical Steps to Take Following an East Meadow Personal Injury Accident
Following a personal injury accident, it is not uncommon for the scene to appear chaotic and overwhelming. However, even with the stress that accompanies an accident, it is still important to take certain actions that will help keep you safe and protect your legal rights.
These steps include the following:
Call 911: The first thing you should do after an accident is to call 911. Not only can the police get you the help and emergency medical services that you need, but law enforcement will also quickly get to work investigating the accident scene. If you decide to pursue a claim, the resulting police report will likely provide you with vital information about the accident, including who was at fault.
See a doctor: Even if you do not need emergency medical services, you still need to get examined by a doctor following an accident. Many times, dangerous injuries do not show any immediate symptoms, such as head and brain injuries. As a result, if you do not get medical help, these injuries may worsen and result in debilitating harm or even death, which is why getting checked over by a medical professional is critical to your health. Your doctors may also write down their findings in a medical report, which can provide you with crucial evidence regarding the harm you've endured and the extent of your damages.
Collect evidence: If it is safe for you to do so, try to collect as much evidence as you can following your accident. This evidence may include pictures and videos of your visible injuries, any motor vehicles involved, dangerous conditions, road hazards, skid marks, weather conditions, and any other evidence that may help establish what happened.
Get information from other people involved in the accident: If you were involved in a motor vehicle accident, make sure to get the names, contact information, insurance information, and driver's license numbers from all other drivers involved in the crash.
Witness information: If anyone was present at the time of your accident, get those individuals' names and numbers. Their statements may prove beneficial to your claim down the road. Plus, you shouldn't rely on the police to get contact information from all the witnesses present at the accident scene.
Write in a journal: Following your accident, keep a journal of your injuries and how you are feeling. Make sure to jot down some notes every day about what you are going through because of your injuries, what you have had to miss out on in life, and other details about how you are handling the ordeal. This journal will provide your attorney with the necessary information regarding your pain and suffering.
Contact an experienced east meadow personal injury attorney at Jacoby & Meyers, LLP: Following a personal injury accident, you do not want to wait too long to contact our experienced East Meadow personal injury attorneys. These lawyers can provide you with the legal help you want, gather critical evidence to establish liability and damages, and provide you with the support you and your family need during this difficult time.
East Meadow Personal Injury FAQs
Following a serious East Meadow personal injury accident, it's normal to have numerous concerns and questions regarding your next steps. Specifically, asking—what treatments will I need? Will I ever fully recover from my injuries? When can I return to work? Is there someone that can help me get through this traumatic ordeal?
At Jacoby & Meyers, LLP, we understand how critical these questions are, and we want to help you. With the following FAQs, we hope to provide you the information you need regarding a personal injury accident, the steps you need to take to pursue legal action, and how our legal team can go after maximum compensation on your behalf.
Frequently Asked Questions
---
Contact Jacoby & Meyers, LLP Today
At Jacoby & Meyers, LLP, our legal team has experience handling personal injury cases, and we understand what injured individuals are going through following their accidents. Accordingly, we provide compassionate legal services that focus on maximizing injured individuals' ultimate compensation. If you retain us to handle your East Meadow personal injury claim, we will work to develop a strong legal case while you focus on your mental and physical recovery.
Don't let the stress of a legal claim negatively affect your treatment and recovery; rather, let the personal injury attorneys at Jacoby and Meyers, LLP work with you to pursue maximum compensation for your injuries.
Contact Jacoby & Meyers, LLP today, start a webchat with one of our live representatives, or to speak with an experienced personal injury attorney about your case and your legal options at (877) 565-2993. Contact us today!
---
Client Testimonial
Review: 5/5
★ ★ ★ ★ ★
"The team and Jocoby & Meyers are excellent. They make sure the client is well taken care of. They are great with communication and they take their time to make sure the client is satisfied. Will definitely recommend."
Review by: Danielle H.
Check out some of our other reviews.