New York Pedestrian Accident Attorney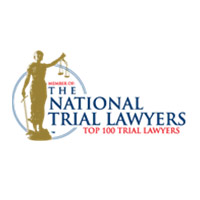 If you sustained injuries at the hands of a motorist while walking or running in New York, state law entitles you to take legal action against the driver for damages related to your injury. Contact a qualified New York Pedestrian Accident Lawyer at Jacoby & Meyers, LLP, to discuss the circumstances that led to your injuries, determine the viability of a lawsuit, and learn about the best course of action for your situation.
New York's heavy traffic makes it attractive for area residents and tourists alike to rely on public transportation and/or walking to get where they need to go. Yet, New York pedestrians encounter all types of danger as they walk to and from their bus stops or subway stops or simply traverse the city on foot.
Pedestrian accidents are among the most deadly and severe of all traffic collisions. With no protection from passenger vehicles, trucks, buses and others on the road, pedestrians face serious, sometimes catastrophic injuries. New York consistently ranks in the top 10 states for pedestrian death, putting area residents at even more of a risk.
According to the most recent data from the Governors Highway Safety Association, more than 100 pedestrians died in New York in one recent year, a number that has continued to rise in recent years, increasing the risk for New York pedestrians.
Jacoby & Meyers, LLP's Results in Pedestrian Accident Claims
The award-winning personal injury attorneys at Jacoby & Meyers, LLP, have spent the last 40 years representing clients who suffered injuries as a result of other parties, including those who have been involved in pedestrian accidents. The firm's commitment to client service and professional exceptionalism has resulted in the recovery of millions of dollars from settlements and verdicts in favor of the plaintiff.
Some recent examples of pedestrian accident cases include:
$1,100,000 settlement for a 72-year-old woman who was struck in a crosswalk
$800,000 settlement for a client who was knocked down in a crosswalk by a vehicle when crossing E. 26th Street
$400,000 settlement for a 32-year-old man struck by a vehicle when he was in a crosswalk
$285,000 settlement for a client hit by a distracted delivery driver while crossing East Houston Street at a crosswalk
$250,000 settlement for a woman who struck by a motorist on 22nd Street in Manhattan while rollerblading to work
$525,000 settlement for a client who was struck by a distracted pizza delivery driver
These recent examples do not guarantee a specific financial outcome for your case, as it's impossible to predict outcomes when each case is unique. Nonetheless, the skilled legal team at Jacoby & Meyers, LLP, can uncover those facts and build the best case possible against the party who caused you harm.
Although each of the previous examples are settlements, our skilled litigators can also aggressively fight for you in the courtroom when settlement is not an option.
Table of Contents
Factoids About New York Pedestrian Accidents
The New York City Department of Transportation (NYC DOT) has invested ample resources into researching pedestrian accidents to understand more about them, giving policymakers the information they need to create, implement, and enforce laws and safety initiatives. If you have suffered a pedestrian accident in New York, you might feel overwhelmed and that all hope is lost because you've suffered severe injuries. The following facts and trends from the NYC DOT might help you put your accident and injuries into perspective.
Unfortunately, pedestrian accidents occur far too frequently in New York:
Pedestrians are 10 times more likely to die in a collision than the driver.
Pedestrians account for approximately 50 percent of all the city's traffic fatalities.
More than one-third of all pedestrian accidents resulting in serious injuries or fatalities occur as a consequence of inattentive driving.
About 25 percent of pedestrian accidents occur because a driver fails to yield.
Most New York drivers do not know the city's speed limit is 30 miles per hour.
80 percent of severe injury or fatal crashes involve male drivers, and about 80 percent of the same crashes involve private passenger vehicles.
Manhattan has four times as many pedestrian injuries and fatalities compared to the other four boroughs.
Scenarios That Might Lead to a Pedestrian Accident
Many different situations might lead to a pedestrian accident that results in severe injuries or fatality, with motorists most often responsible. Some common scenarios where a negligent motorist might cause a pedestrian accident include:
Driving after consuming alcohol and/or using drugs
Reckless or careless driving including speeding, darting in and out of traffic, and traveling too fast for traffic, road, or weather conditions
Failure to yield to a pedestrian at a crosswalk, sidewalk, or other location
Drowsy or fatigued driving that can lead to falling asleep at the wheel
Distracted driving as a result of cell phone use, eating, drinking, personal grooming, reaching for something in the backseat, and daydreaming
Although drivers are primarily responsible for pedestrian accidents, some situations do exist when a third party might be liable for a pedestrian accident. Examples include:
Malfunctioning or missing traffic control devices
Defective vehicles or parts that cause mechanical failure so the driver doesn't have control of the vehicle
Another driver causes a multi-car collision in which a pedestrian suffers injuries as part of a chain of events
Injuries From New York Pedestrian Accidents
Pedestrians are at risk for severe, catastrophic, and sometimes fatal injuries, when they are involved in an accident. New York is one of about a dozen no-fault insurance states, which requires motor vehicle drivers to purchase a minimum of $50,000 in personal injury protection (PIP) coverage. If a driver hits a pedestrian, his or her PIP coverage extends to the pedestrian, regardless of fault or negligence.
For minor pedestrian accidents and injuries, which are clearly the driver's fault, PIP coverage, which will pay for medical expenses and up to $2,000 per month in lost wages, will typically suffice for a pedestrian to recover losses related to their injury. However, some injuries are too severe.
Not only do they quickly meet or exceed PIP limits, but PIP coverage does not cover non-economic losses related to permanent injuries and pain and suffering. These severe and catastrophic injuries require the experience of a competent pedestrian accident attorney.
Some examples of severe pedestrian accident injuries include:
Multiple fractures, breaks, and crushed bones. Pedestrians risk multiple broken bones when they are struck by a vehicle. These typically are not clean breaks, and require one or more corrective surgeries. In some cases, doctors might need to use screws, pins, and steel plates to reconstruct shattered bones. Even after surgery, victims might struggle with long-term issues related to fractures.
Head injuries. A pedestrian accident can cause a person's head to hit the pavement or sidewalk. This head trauma can lead to visible external injuries, but the internal damage that might occur is of far more concern. Serious head traumas lead to traumatic brain injuries (TBIs) that can cause permanent brain damage. Depending on the severity and location of a TBI, pedestrian accident victims might face challenges with memory loss, loss of cognitive and motor skills, changes in personality, depression, anxiety, and a host of other symptoms and effects.
Back injuries. Depending on the speed of impact and how a pedestrian's body moved or hit the ground during an accident, he or she might suffer painful back injuries, such as fractured vertebrae and slipped or herniated discs. Accident victims who suffer back injuries might need one or more corrective surgeries, and might struggle with lifelong pain and discomfort.
Spinal cord injuries. In their most severe form, back injuries might lead to spinal cord injuries. Some spinal cord injuries are minor and if victims lose function, it often returns when the injury heals. Unfortunately, many spinal cord injuries result in permanent damage that leads to a variety of different types of paralysis. The brain sends signals to nerves in the body through the spinal cord. When severe injuries occur close to the brain along the spinal column, pedestrian active victims face permanent paralysis of their entire body, called tetraplegia. As injuries occur lower along the spinal column, the extent of paralysis becomes less severe.
Who will pay my medical bills after a pedestrian accident in New York?
We understand how much stress you may feel seeing medical bills pile up after a pedestrian accident. You know they're your responsibility to pay, but you worry they'll overwhelm you.
Every New York pedestrian accident victims' circumstances differ, so we encourage you to contact Jacoby & Meyers LLP today to explore your options. However, in general, you may have the ability to cover the costs of your pedestrian accident-related medical care through:
PIP insurance. If you register a car in New York (that is, if your car has New York plates), then you must carry personal injury protection (PIP) insurance. PIP coverage pays for your own medical expenses after a traffic accident, regardless of who causes it. The amount of your coverage depends on your deductible and the terms of the policy you carry.
Many people do not realize, however, that the PIP insurance they carry as registered New York car owners may also cover them in the event they suffer injuries as a pedestrian in a traffic accident.
If you carry PIP insurance as a driver in New York, then check the terms of your PIP policy to learn whether it covers you for the medical costs associated with your pedestrian accident injuries.
If it does, then it may also constitute the primary medical insurance coverage for your pedestrian accident injuries, which means it, not your health insurance, may stand first-in-line to pay for your medical care. You may also need to notify your PIP carrier of your injuries to ensure that your coverage kicks-in.
Medical insurance. If you carry medical insurance, then it will also likely cover some portion of your pedestrian accident-related medical care, subject to co-pays and deductibles and, as mentioned above, any PIP coverage you carry. Typically, your medical provider will bill your medical insurance directly.
Once you have learned the full extent of your injuries and started to develop a treatment plan with your doctor, you may want to contact your insurance provider to find out how much coverage you have for durable medical equipment, physical therapy, in-home care, and other needs.
A New York pedestrian accident lawsuit. If your pedestrian accident happened because of someone else's bad decisions or dangerous actions, then you may have grounds to seek compensation for your injuries and losses—including your medical costs—through a lawsuit in a New York court.
In our experience at Jacoby & Meyers LLP, the majority of New York pedestrian accidents fall into this category and merit a claim evaluation. Contact us today to learn about whether you have the right to file a lawsuit for damages.
Compensation After a New York Pedestrian Accident
Being involved in a pedestrian accident gives you the right to take legal action against the driver who caused you harm. If your attorney negotiates a settlement agreement or the court rules in your favor, you might recover a variety of compensatory damages for losses related to the accident and your injuries. Some common damages pedestrian accident victims might receive compensation for include:
Medical expenses including ambulance service, emergency room treatment, hospital stay, surgery, X-rays and other diagnostics, follow up visits, and prescription medication
Future medical expenses when a pedestrian accident requires months of recovery, additional surgeries, or caused a permanent disability or condition requiring an accident victim to receive ongoing treatment and long-term healthcare
Rehabilitation expenses that typically include physical therapy and depending on the injury, might include occupational therapy, speech therapy, and behavior therapy
Assistive devices such as wheelchairs, canes, or prosthetic devices
Lost wages and benefits when a pedestrian accident causes a victim to miss work for hospitalization, medical treatment, and recovery
Lost future wages when a catastrophic pedestrian accident prevents a victim from returning to work or seeking employment in the future
Pain and suffering
Emotional distress
Loss of consortium with a spouse
Decreased quality of life
Scarring and disfigurement
Any other relevant economic or non-economic costs
Punitive, or exemplary damages, when injuries are a result of gross negligence or intentional harm
If a loved one lost their life in a New York pedestrian accident, New York law entitles eligible family members to take legal action against the at-fault party by filing a wrongful death suit. Eligible survivors might recover some of the previously listed losses as well as funeral costs and burial or cremation expenses. New York law also provides for non-economic losses based on the relationship to the deceased. Examples include loss of companionship for a widow or widower and loss of parental support and guidance for surviving minor children.
Your New York pedestrian accident attorney from Jacoby & Meyers, LLP, can help determine your eligibility for compensation and advise you on the best path forward for you and your family during this difficult time.
Will I have to testify in court in my New York pedestrian accident claim?
Not necessarily. Most New York pedestrian accident injury claims settle out of court before anyone testifies at a trial.
But not always. Some claims do not settle but, instead, must get resolved in a courtroom in front of a judge and jury. It is difficult to predict at the beginning of a case whether it will end up in a trial. That's why it is important to hire a lawyer to represent you in your pedestrian accident case who has the skill and know-how to get results for you in court or out.
Finally, even if you do not have to testify in court, you may have to give sworn testimony in a proceeding called a deposition. A skilled pedestrian accident lawyer can help you prepare to give that testimony, and can represent you in that proceeding.
Who owes me damages for my New York pedestrian accident injuries?
Cars should never strike pedestrians. When it happens, the driver of the car commonly bears legal liability for the pedestrian victim's injuries. After all, pedestrians have the right of way in crosswalks, and drivers must always exercise extreme caution when driving in areas where they may encounter a pedestrian in or around the roadway.
However, that is not always the case, and even when drivers have liability for a New York pedestrian accident, others may also share that liability.
For example:
The driver's employer could have a legal liability to you if the driver struck you with a work vehicle.
The car's manufacturer could owe you damages if defective parts on the car played a role in causing the pedestrian accident.
A bar or restaurant that served alcohol to the driver before the accident could bear liability if the driver was a minor or was visibly intoxicated when the bar or restaurant served him alcohol.
A city or local government could face legal liability for your injuries if the pedestrian accident occurred because of an unreasonably dangerous, preventable road condition.
The most reliable way to find out who may owe you damages for the injuries you suffered in a New York pedestrian accident is to speak with an experienced attorney. For decades, Jacoby & Meyers LLP has represented New Yorkers who suffered injuries in all types of traffic accidents, including pedestrians.
How much is my New York pedestrian accident injury claim worth?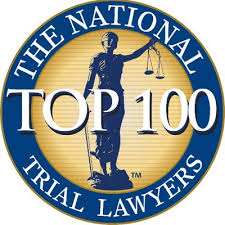 Every case we handle at Jacoby & Meyers LLP for victims of pedestrian accidents in New York has unique facts and circumstances that determine its value. For that reason, we cannot give you a specific answer to that question without having first learned about your case.
Generally speaking, however, three broad factors affect the amount of money you might have the right to receive as damages after a New York pedestrian accident:
The severity of your injuries, which typically has a substantial effect on factors figuring into the calculation of the appropriate amount of damages in your case, such as the size of the medical bills you face, the length of time you might miss from work, and the degree of pain and suffering you have endured.
The strength of your case and the skill of the lawyer who presents it to insurance companies and courts. More evidence and a highly-experienced lawyer can increase the value of your claim.
The funds available to pay you. Practically speaking, a claim only has value if someone can pay you the amount you deserve. A skilled New York pedestrian accident lawyer researches every insurance policy and asset held by the at-fault party to ensure you seek compensation from every available source.
What rights do I have if my child suffers injuries or dies in a New York pedestrian accident?
You likely have the same right to seek compensation on your child's behalf that you would have if you, as an adult, suffered similar injuries. Drivers and others have a special responsibility to exercise care in areas where children may cross the road, and when their actions harm any child, parents should hold them accountable.
If you file a claim on behalf of your child who was injured in a pedestrian accident, then you may have an obligation to use any funds your lawyer secures for your child's medical care or for other purposes that benefit your child.
The team at Jacoby & Meyers LLP has years of experience counseling parents of children who have suffered injuries in traffic accidents to help them understand and comply with their legal obligations in seeking compensation on their children's behalf.
How long do I have to file a pedestrian accident claim in New York?
If an adult suffers injury in a pedestrian accident claim in New York, then in most cases that adult has two years from the date of the accident to take legal action seeking compensation. If the accident involves government error and the need for a claim against a government entity, however, then you may have just six months after your accident to file a claim.
Consult an attorney as soon as possible after your accident to learn more about the time you have to file a claim and how it may impact your right to compensation. Jacoby & Meyers LLP offers a free consultation to New York pedestrian accident victims and their families to help them understand their rights and the time limits they may face in taking action.
The insurance company for the driver of the car who hit me offered me money as a settlement. Should I take it?
As tempting as it may feel to grab onto what seems like a financial lifeline, no, you should not take that money, at least not without first speaking with an experienced New York pedestrian accident attorney.
We understand the temptation of saying yes. You may already have medical bills piling up, and your income may have shrunk because of missing work while you heal from your injury.
Unfortunately, that's exactly how the insurance company representing the driver in your accident counts on you to feel. They know you may feel stressed out about money right now, and they hope to take advantage.
How? By offering you a settlement that comes up way short of the amount of money you actually deserve to receive for your injuries and losses. Agreeing to take that money from the insurance company requires you to give up any rights you may have to sue their policyholder for compensation. That means you could end up short-changed with no ability to pay for the expenses heaped on you by your injuries.
Instead of saying yes to what is undoubtedly a lowball offer, talk to an experienced New York pedestrian accident injury attorney about your rights to compensation. A skilled attorney can help you understand how much compensation you should actually demand to receive for your pedestrian accident injuries.
An attorney can also handle the negotiations with the insurance company on your behalf. Merely having an experienced pedestrian accident attorney on your side can increase the amount of money the insurance company decides to offer.
How long should I expect it to take to resolve my New York pedestrian accident claim?
The length of time necessary to resolve your pedestrian accident claim can depend on factors that lie mostly beyond your ability to control. Sometimes the at-fault party's insurance company makes a full and fair settlement offer quickly. Sometimes it takes going to court and presenting your claims to a New York judge and jury to get you the results you deserve.
Factors affecting the timeline of a typical New York pedestrian accident case include:
The amount of time necessary for your medical team to diagnose your condition and give you a reliable prognosis for your physical recovery and future medical needs;
The number of parties who have legal or financial interests in the outcome of your pedestrian accident injury claim;
The amount of dispute that exists over who owes you compensation or the amount of money you should receive; and
Administrative and scheduling issues.
Although you largely cannot control these factors, you can control when you speak with an experienced New York pedestrian accident injury lawyer for the first time. The team at Jacoby & Meyers LLP is available around-the-clock to help answer your questions in a free consultation.
Do I need an attorney to work on my New York pedestrian accident claim?
Yes, you do. Even if you think your accident claim is relatively straightforward, contact an experienced New York pedestrian accident attorney to learn more about your right to compensation.
An attorney can help identify all parties who may have contributed to your accident and thus owe you damages. An attorney can also calculate the amount of compensation you deserve, advise you about whether and when to accept a settlement offer, and prepare, file, and pursue legal actions on your behalf in New York courts. Many New Yorkers find that working with an experienced pedestrian accident injury attorney substantially increases the compensation they ultimately receive for their injuries.
Contact an Experienced New York Pedestrian Accident Attorney Today
The qualified pedestrian accident attorneys at Jacoby & Meyers, LLP, remain empathetic to the struggles you and your family might face in the wake of a pedestrian accident. We can help you through the lawsuit process by handling the virtually all aspects of your claim, investigating the accident, gathering medical records, police reports, and other relevant documents, contacting and interviewing witnesses, and building the best case possible against the at-fault driver.
You can focus on healing and coping with your injuries, while we negotiate with aggressive insurance companies to reach a fair settlement or litigate your case when settlement isn't an option.
If you choose Jacoby & Meyers, LLP, to represent you in your pedestrian accident case, you don't have to pay upfront attorney fees to retain us. Instead, we handle personal injury cases on a contingency fee basis, collecting our attorney fees only from any settlement or court-awarded damages you receive for your injuries. You may deserve compensation for your pedestrian accident injuries and the emotional and financial stress that accompanies them; a trusted advocate acting in your best interests can help make the best outcome possible.
If you or a loved one sustained severe injuries or lost their life as a consequence of a pedestrian accident, you shouldn't have to endure the financial stress that comes with these injuries.
Contact Jacoby & Meyers, LLP, today or call us at (877)-565-2993 for a free case evaluation with one of our skilled New York pedestrian accident lawyers.
Jacoby & Meyers, LLP
39 Broadway Suite 1910,
New York, NY 10006
(212)-445-7000
Client Testimonials
"If it were not for the integral legal team of experts at Jacoby & Meyers I would not be where I am today with my recovery. I highly recommend hiring Jacoby & Meyers should you ever find yourself injured in an accident, and an individual or company needs to be held accountable for their negligence." -C.J.
Check out some of our other reviews.