Hempstead Pedestrian Accident Lawyer
As a pedestrian, you may assume that as long as you follow traffic laws—only crossing in crosswalks, staying on sidewalks where possible, and only crossing when the crossing sign displays your freedom to cross—you can keep yourself safe. Unfortunately, some drivers fail to follow the rules of the road.
When a car strikes you as a pedestrian, you lack any protection against the road or against the vehicle that caused your accident. In an instant, you can find your life changed forever, with serious injuries that transform the way you live your life.
If you suffered injuries in a pedestrian accident, contact the Hempstead Pedestrian Accident lawyers at Jacoby & Meyers, LLP, at (516) 542-0931 for a free case evaluation.
How Jacoby & Meyers Can Help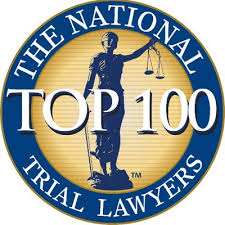 When you suffer serious injuries in an accident, you need an attorney dedicated attorney from Jacoby & Meyers LLP to help you to maximize your compensation. While you do not have to have an attorney to file a personal injury claim, having an attorney on your side will often increase the compensation the insurance company offers you after the accident. Take a look at some of our past case results:
$1.1 million to a pedestrian struck in a crosswalk
$800,000 in a pedestrian knockdown accident
$525,000 when a distracted pizza delivery driver struck a pedestrian
$299,000 when a pedestrian knockdown resulted in fatality
$285,000 when a distracted delivery man hit a pedestrian
Our past case results aren't meant to guarantee similar results in your personal injury claim. When you suffer injuries in an accident as a pedestrian, however, having an attorney on your side allows you to better understand how much compensation you should seek for your injuries, decreases the odds that you will accept a low settlement offer, and provides you with legal support that, for many people, substantially decreases the stress associated with the legal aspect of their claims.
"I was hit by a cab while trying to cross the street and was seriously injured. After on of my friend suggest me Jacoby & Meyers LLP attorney, they worked hard to get me a fair settlement. I had an excellent experience! Highly recommend!" -Milley N. 
★★★★★
Your Pedestrian Accident Claim
After being involved in a car accident as a pedestrian, many victims have a wide range of questions. In most cases, the answers will vary based on your specific accident. However, the majority of pedestrian accidents have a few common elements.
The Compensation That You Can Claim
Following a pedestrian accident, the maximum funds that you can receive will depend on two factors: (1) the extent of your injuries and (2) the coverage offered by the insurance policy that covers the responsible driver. In New York, drivers must carry a minimum of $25,000 of bodily injury coverage for one party involved in an auto accident, and a minimum of $50,000 of coverage if two or more people suffer injuries in the same accident.
Unfortunately, those funds often do not stretch far when you have serious injuries from your accident. Fortunately, many drivers, especially commercial drivers, carry higher-coverage insurance policies. As a no-fault state, New York also requires drivers to carry personal injury protection insurance, which will cover the first $10,000 that injured individuals face in medical expenses and lost wages following an accident with serious injuries.
Only if your expenses from your injuries exceed the amount of your personal injury protection coverage can you file a personal injury claim against the responsible party.
When you file your personal injury claim, you should include all of your expenses, even if you believe the policy will not cover the full cost of your bills. Talk with an attorney to better define each of your expenses, including:
Medical expenses. Your medical expenses may begin at the scene of the accident, when an ambulance arrives with paramedics to provide initial treatment, then carry you away from the accident scene. You will also face:
Emergency room bills
Bills for scans and x-rays
Bills for any treatment you receive, including consultations from other doctors
Bills for any surgical procedures
Bills for durable medical equipment
The cost of home modifications, including the cost of a wheelchair ramp, widened doorways, or installing a wheelchair-accessible shower in your home
Therapy costs, including physical therapy, occupational therapy, and psychological therapy after your accident
Lost wages. Many injuries may prevent you from returning to work as you recover. Those lost wages, however, come at a steep cost when you already have medical bills piling up. If your lost wages, combined with your medical bills, exceed the cost of your personal injury protection coverage, you can include those costs as part of your personal injury claim. In some cases, your injuries may prevent you from ever resuming the professional role you held before your accident. In that case, you can also include lost earning potential as part of your claim.
Filing for lost earning potential can help provide you with funds to go back to school or to acquire training or certifications that will help you start over in a new profession. These funds can also give you some breathing room as you take care of your finances during your recovery.
Pain and suffering. Not only do your injuries after a pedestrian accident cause significant physical pain and suffering, but they may also cause significant mental and emotional anguish. Permanent scarring, for example, may transform the way you see yourself or make it difficult for you to pursue certain relationships. Long-term disabilities can prevent you from participating in many of the activities you once enjoyed or force you to miss out on much-anticipated plans.
While most insurance companies will base compensation for pain and suffering on a percentage of your medical bills, talking with a lawyer can help you decide how you may increase that compensation when your accident impacts you in a particular way.
Identifying the Responsible Party
When you suffer serious injuries in an accident, to file a personal injury protection claim, you must know who to file that claim against: that is, the party that caused your accident. Obviously, the driver that struck you bears primary responsibility for your injuries. In some cases, however, other parties or entities may have contributed to the circumstances that led to your accident. When multiple parties share liability for an accident, you will need to file a personal injury claim with each responsible party, and each company or insurance company will negotiate with you separately.
Consider these potential factors:
A company with unrealistic or illegal requirements for its drivers. Big truck drivers, in particular, usually exercise special care around pedestrians, since they fully understand the extent of the injuries their vehicles can cause pedestrians in an accident. In some cases, however, companies that make unrealistic requirements for their drivers—asking them to go over their allotted eleven hours per shift, for example—can increase the risk of a pedestrian accident. Many delivery companies, including pizza companies and other food delivery companies, will require their drivers to work in unsafe conditions or when sick, drowsy, or inebriated. If the company forced the driver to work under these conditions, the company may share liability for the accident.
A company continues to employ a driver who has caused multiple accidents or engaged in unsafe driving behaviors in the past. Companies must choose their drivers with care, employing those who do not have substantial accident histories or a history of risky driving. While a single past accident might not implicate the company if the driver causes another one, repeated accidents or a poor driving record of a driver still employed by the company could leave the company liable for your injuries.
A drunk driver over-served at a local bar or restaurant caused your accident. Bars and restaurants must exercise extreme care when serving patrons who intend to drive. While servers and bartenders cannot always know that the driver plans to get behind the wheel immediately after leaving, if a bar or restaurant continues to serve a clearly inebriated individual with a known intent to drive, the business may share liability for the accident.
If you do not know whether other factors contributed to your accident or if someone else could share liability for your injuries, consult with an attorney as soon as possible. The longer you wait to start pursuing compensation for your injuries, the more the memories of witnesses fade, and the more difficult your attorney may find it to track down security footage of the accident. Starting soon after the accident, on the other hand, can provide a wealth of evidence that makes it easier to identify each responsible party in your accident.
Handling Negotiations with the Insurance Company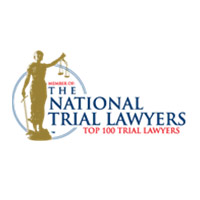 Often, immediately after a pedestrian accident, the insurance company that covers the responsible driver will get in touch with you and issue a settlement offer. In some cases, you may get this offer before you even have a chance to fully process your injuries and their ramifications in your life, including the potential financial weight of those injuries. If you accept the offer, you will relieve the insurance company of future financial obligations. Before accepting any offer from an insurance company, consult with a lawyer to get a better idea of what funds you deserve from the accident.
When you work with an attorney, you will help put together a personal injury claim package that includes your medical bills, lost wages, and other expenses related to the accident. The insurance company will then go through that information, consider all of it, and provide an offer of its own. You can accept that offer or continue to negotiate, depending on your needs.
If you choose not to accept, or if you and the insurance company cannot reach an agreement, you may need to move on to mediation—a session with a neutral party to see if you and the insurance company can reach a reasonable agreement. From there, if you still cannot agree on reasonable damages from the accident, you may need to take your claim to court. Having an attorney on your side throughout this process can ensure that the sessions meet your interests and that you do not miss out on the compensation you both need and deserve.
Facing Common Pedestrian Accident Injuries
Pedestrian accidents often result in a wide range of injuries due to the nature of the accident itself: a large, heavy vehicle strikes an unprotected human body, propelling it into the street, into a sidewalk, or into a wall, pole, or obstacle nearby. As a result, many people face:
Traumatic brain injury. Traumatic brain injury can cause concentration difficulties, trouble with memory, or issues with emotional regulation. Many individuals with traumatic brain injury experience personality changes or struggle to think creatively the same way that they did before the accident. Mild traumatic brain injury may linger for as much as a year, while more serious brain injury may cause symptoms that linger for a lifetime.
Spinal cord damage. Incomplete spinal cord injuries impair mobility and can leave the victim struggling to get around or perform some motor tasks. Complete spinal cord injuries, on the other hand, can result in paralysis below the site of the injury. While incomplete spinal cord damage can heal, with the most progress seen in the first six months after the accident, complete spinal cord injuries usually result in complete paralysis.
Road rash. Road rash often occurs on both exposed areas of the body and those covered by light fabric, stripping away layers of skin. Road rash can, in some cases, result in permanent scarring or require plastic surgery to repair.
Amputation. In some cases, pedestrian accidents can lead to such severe crushing damage that doctors cannot repair injured limbs. In other cases, the accident may sever limbs outright.
Broken bones. Many broken bones take a long time to heal, leaving victims struggling to participate in normal activities. Some broken bones cause ongoing pain or decreased mobility for the rest of the victim's life.
Did You Suffer Injuries in a Hempstead Pedestrian Accident?
If you suffered injuries as a pedestrian in an accident in Hempstead, you may need an attorney to help file your claim and explain what comes next as you move through the claims process. Contact Jacoby & Meyers, LLP, today at (516) 542-0931 or submit a free case evaluation form today.
---
Client Testimonials
Review: 5/5
★ ★ ★ ★ ★
"Great experience with individual that knows what they are doing."
Review by: Nesha G.