Hempstead Premises Liability Lawyer
When you suffer an injury on someone else's property in Hempstead, whether at a friend's house or at a store, you might have a claim for damages against the property owner's insurance company. Premises liability and personal injury go together. A Hempstead property owner has a duty to protect you while you are on their property and if they fail in that duty and you suffer injuries you may hold them liable for your injuries and your medical bills.
Helping You Recover Compensation for Accidents on Other People's Property
The best way to find out if you have a premises liability claim against a property owner is by speaking with the experienced Hempstead premises liability attorneys at Jacoby & Meyers, LLP. Our Hempstead personal injury lawyers can help recover the compensation you deserve for your injuries so that you do not have to suffer financial hardship because of an injury you did not cause.
Premises Liability Claims in Hempstead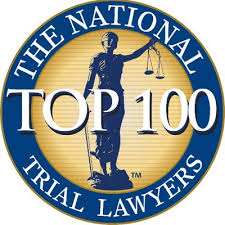 Premises liability is a legal cause of action where a victim holds the property owner liable for injuries the victim suffered while on the owner's property. People are usually injured by a dangerous situation the owner knew about, like a slippery floor, but they might also be injured by a third party's criminal acts. Even in this latter situation, it is possible the property owner knew or should have known of the potential danger and taken steps to protect the victim.
When attempting to prove a premises liability claim, a victim must show that:
The property owner owed the victim a duty of care to keep them safe while they were on the owner's property.
The property owner breached that duty by failing to take reasonable steps to keep the victim safe.
The victim was injured as a result of the property owner's breach of their duty.
These steps might seem simple, but proving each one is a complex legal process. A trusted Hempstead premises liability lawyer can ensure that injury victims provide the right proof to protect their legal right to compensation.
Even if the victim's injuries resulted from a crime, like an assault or battery, victims need to work with a Hempstead premises liability lawyer who can help bring a liability claim against the property owner. Prosecutors may bring a criminal case against a person who committed a crime, but make no mistake, that criminal case will not provide the victim with any compensation for their injuries. Compensation is only available in a civil case; in this instance, a premises liability claim.
Guest Classification
As has already been mentioned, premises liability is a complex area of law. You may not realize it, but when you step onto someone else's property, you become classified as a type of legal guest depending on your purpose for being on the property. There are three types of guests: business invitees, licensees, and trespassers. A property owner owes each type of guest a slightly different duty of care.
Business Invitees
This guest classification is what it sounds like—the guest is on someone else's property to conduct business. They may have walked into a store to buy something or simply browse the merchandise. The simple act of the store opening its doors to the public and an individual walking in make that guest a business invitee on the business' property.
This type of guest classification also requires the property owner to provide the highest duty of care to the guest. Property owners who bring business invitees onto their property are required to inspect their property and provide warnings about any hazardous conditions. When it's raining and you walk into a store, you have likely seen those yellow signs on the floor warning you that the floor may be slippery. This is exactly why property owners put those signs out on display.
Property owners are not only required to warn guests about dangerous conditions but also to do what they can to rectify the situation, like mopping up the water on the floor. Besides that, property owners might also be held liable for injuries a guest suffers due to a hazardous condition they should have been aware of, even if they were not. This might sound like a stretch for a property owner but it helps to protect guests if they suffer an injury on someone else's property.
Licensees
Business invitees and licensees are similar guest classifications. The biggest difference is that licensees do not enter a property for business purposes. Think of licensees as friends you have over for a cookout. Property owners are required to maintain their property in a reasonably safe manner so licensees do not suffer any injury.
Property owners must also fix any dangerous conditions or warn licensees about hazardous conditions on the property. But unlike with a business invitee, property owners are not liable for injuries to licensees caused by hazardous conditions they do not know about.
Trespassers
A trespasser is a person who enters someone else's property without the property owner's knowledge or consent. A property owner owes a lesser duty of care to a trespasser than to a licensee or business invitee. However, a property owner still has some responsibility even to a trespasser.
Property owners are not allowed to intentionally create hazards on their property. For example, if a property owner is worried about break-ins, they cannot set up a gun at the doorway to shoot when a locked door is forced open. This is explicitly against the law. But a property owner does not have to warn a trespasser about any unsafe or potentially hazardous conditions on their property.
Common Claims
There are many reasons why people suffer injuries on someone else's property. And the vast majority of the time, these injuries are preventable. To get help with your injuries and to seek to hold the negligent party liable for your medical bills, discuss your options with a trusted premises liability attorney in Hempstead today.
Slip and Fall
Often, when someone slips or trips and falls, their biggest concern is getting out of the embarrassing situation. But slipping and falling can sometimes have dire consequences. Slips and falls leave more than eight million people hospitalized each year.
As a result of a slip and fall, victims might suffer:
Broken bones;
Severe sprains;
Back injuries;
Concussions and other traumatic brain injuries;
Neck injuries; and/or
Burns.
These minor injuries will not simply go away on their own. A victim may even face extended periods of time out of work as a result of their injuries. This can leave the victim even more stressed, and worried about how to pay their bills.
Negligent Security
Negligent security might be one of the most serious causes of premises liability claims. Negligent security refers to instances in which a property owner knows or should know that they need to provide security for their guests. This may be because there have previously been crimes reported on the property.
When a property owner provides no security or provides inadequate security and a guest suffers an injury, the guest may hold the property owner liable for their injuries. This is the case even when the injury is suffered at the hands of a third party, for example, during a mugging.
Often, property owners fail to properly train their security staff or provide security staff at all. If you or a loved one has been the victim of a crime while on another person's property, you deserve skilled premises liability legal assistance. A trusted Hempstead personal injury lawyer could be the answer.
Swimming Pools
About ten people die every day in swimming pool accidents. While not all swimming pool accidents result in death, swimming pool accidents generally carry severe consequences. When a property owner fails to adequately secure their pool by covering the pool or constructing a fence around the pool, the property owner may be liable for pool-related injuries. Swimming pool injuries usually occur when the pool is not properly secured.
Dog Bites
Nearly 15,000 people are hospitalized each year for dog bites. In each of these cases, the dog owner may be held liable for the victim's injuries, which could include:
Nerve damage;
Scars;
Open wounds; and
Reconstructive surgery.
Getting the Full Value of a Claim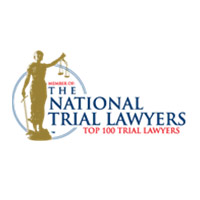 A victim's sole focus during the challenging time after an injury should be their physical recovery. Victims may face difficulties such as:
Extended hospital stays;
Multiple surgeries;
Extended time out of work;
Inability to return to work in the same capacity; and
Long rehabilitation.
Each of these medical needs is a direct result of the injuries the victim suffered because of someone else's negligence. The best way for a victim to have the time to focus on their recovery is to work with a seasoned premises liability attorney in Hempstead.
When victims work with the right lawyer, they can rest assured that their legal needs are in good hands. This can give a victim and their family the peace of mind they need to put all of their effort and energy into physical recovery. While they do so, their legal team is aggressively working to get them every dollar they deserve so they do not have to worry about how they will pay their bills.
A victim's attorneys may try to get them compensation for:
Pain and suffering;
Emotional distress;
Lost wages;
Lost earning potential;
Medical bills;
Rehabilitation costs;
Loss of companionship; and/or
Loss of enjoyment of life.
If victims did not cause their injuries, they should not bear the responsibility of paying the related medical bills. This could include lost wages. Depending on the severity of a victim's injuries, they may never return to work in their former capacity, or at all. This means the victim will not earn as much money as they did previously. But that is not the victim's fault and the negligent property owner should be held liable for those losses.
The best way for a victim to hold the negligent party liable and to maximize their recovery is by working with a trusted Hempstead premises liability lawyer with their best interests at heart. A victim should hire an attorney who will work to aggressively protect their rights and maximize their recovery.
A lawyer can help a victim and their family recover for their injuries by negotiating a fair settlement with the insurance company representing the property owner. We have dealt with many big insurance companies before and we know the games they play. They may stall settlement negotiations in the hopes that the victim will cave and take a low ball offer just to end the legal process.
But we know how to push back and are fully prepared to take any case we take on to trial, if that's what is required to get our client the compensation they need to make a complete recovery. We know our clients want to put this behind them and trial might not be what they want. But rest assured, we only recommend that our clients go to trial if the insurance company refuses to be reasonable during settlement negotiations. The last thing we want is to see our clients have to pay out of their own pockets for injuries they did not cause.
That's why we do everything in our power to maximize our clients' financial recovery so they can focus on their physical recovery. When we come to a successful settlement and our clients no longer have to worry about their bills, they can put all of their focus into getting better. That's our principal goal—get our clients the financial compensation they deserve so they can make a full recovery, getting back to their regular lives as quickly as possible.
Call Our Hempstead Premises Liability Lawyers Right Away
If you or a loved one suffered a personal injury on someone else's property, you may have a premises liability claim through which you can hold the property owner liable for your injuries and financial losses.
To do this, try to work with our trusted Hempstead premises liability attorneys. Not every law firm is created equal and not every law firm has the resources you need to help you recover. Jacoby & Meyers, LLP, however, has the experience and resources to take on even the biggest cases.
Contact us online or at (516) 542-0931 today, or start a chat with one of our live representatives right now. We look forward to speaking with you about your claim.
---
Client Testimonials
Review: 5/5
★ ★ ★ ★ ★
"Great experience with individual that knows what they are doing."
Review by: Nesha G.