Hempstead Wrongful Death Lawyer
What to Do When You Lose a Loved One to Negligence
It is truly devastating to lose a loved one due to the negligence of another person. When your loved one dies due to a preventable mistake or reckless action by someone else, you have legal options. Securing legal representation during your time of grief is a smart idea.
If you lost a loved one due to negligence, call the Hempstead Wrongful Death lawyers at Jacoby & Meyers, LLP, today at (516) 542-0931 to schedule a free consultation with an experienced member of our legal team today. Our Hempstead personal injury lawyers are ready to help you.
Defining Wrongful Death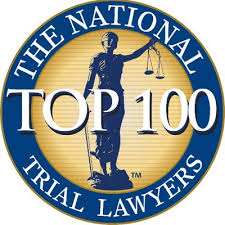 The term wrongful death refers to a death that resulted from the negligence of another person. When someone acts with negligence, it means they fail to exercise the same care that a reasonably prudent person would use in similar circumstances.
For example, you may drive defensively and use caution as you drive throughout New York. Another driver may choose to get behind the wheel after a few drinks at a local bar. That individual's disregard for your safety can make him or her liable for the loss of your loved one if he or she crashes into your vehicle.
Wrongful death is so named because it is wrong and never should have happened. When people fail to exercise sound judgment with their actions and behaviors, someone may lose his or her life.
During your time of intense grief, you may not realize that you have grounds for a wrongful death claim. If your gut instinct is telling you that something just isn't right about how your loved one died, contact Jacoby & Meyers, LLP, to schedule a free case evaluation and to determine your eligibility to file a wrongful death claim.
Common Reasons for Wrongful Death Claims
Losing a loved one under any circumstances is hard enough. Losing them due to the negligence of another person is downright maddening. You do have legal options for pursuing justice on behalf of your loved one and your family. The following are just a few examples of the most common reasons for filing a wrongful death claim:
Car Accidents
Motor vehicle accidents are the fourth-leading cause of injury-related death in New York. Throughout a two-year period, an average of 91 New York state residents died each month due to a traffic accident. Perhaps one of the most frustrating factors involving deadly motor vehicle accidents is that they are almost always 100 percent preventable.
Medical Malpractice
We trust our healthcare providers when they treat a loved one for a serious injury or disease. When medical care goes wrong due to miscommunication among staff or due to an overworked doctor, the results are often fatal.
Researchers at John Hopkins University found that medical errors kill more than 250,000 people each year. The researchers suggest that medical errors are such a significant problem that they are now the third-leading cause of death. Examples of medical malpractice cases due to a medical error include:
A misdiagnosis – Patients seek medical care when they are not feeling well. A misdiagnosis can lead to unnecessary tests and treatments that not only delay a proper diagnosis but also compound any existing medical problems.
Hospital-acquired infections – The Centers for Disease Control (CDC) reports that hospital-acquired infections affect 1.7 million people each year. Any type of infection can have deadly results for patients.
Never events – As hard as it is to believe, never events in hospitals throughout the nation do happen. A never event is a medical event that you never expect to occur, such as the removal of the incorrect limb during surgery.
Wrong medications – Improperly trained staff and a lack of communication between them can result in patients receiving the wrong medications, too much of a medication, or a deadly combination of medications.
Nursing Home Abuse and Neglect
When a loved one requires more care than we can provide, sometimes a nursing home is the only option. Trusting others to care for our loved ones isn't easy. Patients who die due to nursing home abuse and neglect deserve justice.
Signs of nursing home abuse and neglect include:
Bruises
Bedsores
Unexplained falls
Dehydration
When your loved one exhibits signs of fear when certain staff members enter his or her room, it is often a sign of possible abuse. Many patients are unable to express their fears, and many are too afraid to report their abuse due to concerns regarding retaliation by staff. If you suspect your loved one died as a result of nursing home abuse or neglect, contact a nursing home lawyer to discuss your case.
Workplace Accidents
According to the Occupational Safety and Health Administration (OSHA), an average of 14 deaths per day occurred throughout the United States during one recent year. One industry of particular concern is the construction industry. OSHA labels the following causes as the "fatal four" types of events that result in death on construction sites, due to their frequent occurrence:
Falls
Struck by an object
Electrocutions
Caught-in/between equipment
No one should leave for work not expecting to return home at the end of the day. If you lost a loved one due to defective safety equipment, a lack of such equipment, or poor safety training for employees, contact Jacoby & Meyers, LLP, today.
Defective Products
We often learn about products recalled by manufacturers on the news. Medical devices and baby products are among the top contenders when it comes to dangerous products. Manufacturers who continue to develop and sell products that are known to have a defect are among the most liable parties when a death results from use.
At Jacoby & Meyers, LLP, we believe in holding those manufacturers responsible when they knowingly place consumers at risk for serious harm and death.
Murder
When a loved one is a murder victim, the accused will most likely face criminal charges. A wrongful death claim has no bearing on any actions in criminal court. Whether the accused is found guilty or acquitted, your right to a wrongful death claim remains valid.
These are just a few examples of common reasons people file wrongful death claims. There are a variety of ways that the misconduct and mistakes of a negligent person or company may result in the death of your loved one.
If you lost a loved one in such a tragic—and preventable—manner, call Jacoby & Meyers, LLP, today to discuss your case.
Who Can File a Wrongful Death Claim?
When it comes to filing a wrongful death claim, New York allows the following people associated with the decedent to pursue legal action:
Spouse
Children
Parents
A personal representative for the estate
Wrongful death claims are complex and best left to a wrongful death lawyer. Trying to navigate a wrongful death claim on your own is risky and can leave you with no compensation for your loss.
Understandably you may want quick justice for your loved one. It is equally understandable that your financial future remains uncertain for now. One of the most important steps that you can take to protect your best interests is securing legal representation as soon as possible. Wrongful death claims vary on a case-by-case basis. Depending upon the circumstances of your loved one's death, you may qualify for compensation. Exercising patience during this difficult time is often hard, but necessary, when fighting for justice and the full compensation you deserve.
Common Types of Damages
While no amount of money can replace your loved one, compensation can help ease your financial burden. There are two types of damages when it comes to wrongful death claims: (1) economic and (2) noneconomic.
Economic damages, which are sometimes referred to as special damages, are those that to which it is easy to assign a monetary value. Examples of economic damages possible from a wrongful death claim include:
Funeral and burial expenses
Final medical bills for the deceased
Lost wages and income the deceased would have earned had they not died
Noneconomic damages are less precise and are sometimes harder to assign a dollar amount to. Non-economic damages include the following:
Damages for any pain and suffering experienced by the deceased during his or her final injury or neglect
The loss of intangible benefits by survivors of the deceased, such as companionship
The amount of any type of damages awarded in a wrongful death claim varies from case to case. While each claim is different, as all claims involve different circumstances concerning the decedent, you may receive an award of both economic and noneconomic damages, depending on the specific facts of your case.
Funerals are very expensive and are often an unexpected expense. With the average cost of a funeral in the United States falling between $7,000 and $9,000, the heavy burden of this cost will only add to your stress. When your loved one dies as the result of negligence on behalf of someone else, you deserve justice.
Your New York Wrongful Death Lawyer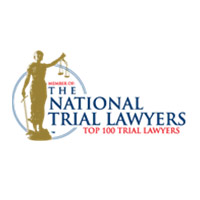 Insurance companies like to settle cases quickly by offering low-dollar settlements. It is not uncommon for them to contact you soon after the death of your loved one. While the amount an insurance company offers you may seem like a large sum, chances are it is not enough to secure your financial future. Do not speak with insurance companies without legal representation.
Your time of grief is not the time to deal with aggressive insurance companies. At Jacoby & Meyers, LLP, we understand the tactics that insurance companies use to delay, and even to deny, claims. We work hard to negotiate fair settlements for our clients. If we are unable to reach a settlement out-of-court, we are unafraid to go to trial.
Due to the statute of limitations, time is of the essence in filing your wrongful death claim. New York law generally allows family members to file a wrongful death claim within two years from the date of their loved one's death. While 24 months may seem like a long time, it can pass quickly when you are in mourning.
Our legal team needs time to collect and review evidence and to identify all parties that may face some liability for the loss of your loved one. Each case is different, and determining whether your case qualifies for a wrongful death claim is important before moving forward.
Don't let the opportunity to pursue legal action pass you by. What happened to your loved one wasn't fair. If not for the misconduct, mistake, or reckless actions of another person, your loved one would likely still be with you today.
Pursuing justice on behalf of the decedent's estate is your right under New York law. While nothing can replace your loved one, holding those liable for the death just might prevent the same thing from happening to another family.
"Great experience with individuals that know what they are doing." -Nesha G.
★★★★★
Let Jacoby & Meyers, LLP, Help You With Your Wrongful Death Claim
We have a strong history of serving clients in New York, New Jersey, and throughout the United States. Since 1972, we've provided unsurpassed legal representation for thousands.
At Jacoby & Meyers, we take great pride in providing quality customer service for all of our clients. Each case gets its own assigned legal team, giving every case and client the time and attention that they deserve.
Our experience with wrongful death claims has taught us what an extremely emotional time it can be for families. We respect your privacy by serving as your representation with aggressive insurance companies.
If you experienced a sudden and tragic loss of a loved one, fight for justice and compensation. Call Jacoby & Meyers, LLP, today at (516) 542-0931. You can also contact us online.
The first step is often the hardest when you are in the grieving process. By reaching out to our team as soon as possible, you can rest easier knowing that your case is in good hands.
Furthermore, there is no fee unless we collect damages for you. Let us evaluate your case so that you can begin the healing process. We'll carefully review your information, and should we decide to proceed, we can build a strong case against those liable for your loved one's death.
---
Client Testimonials
Review: 5/5
★ ★ ★ ★ ★
"Great experience with individual that knows what they are doing."
Review by: Nesha G.