Queens Truck Accident Attorney
When you suffer an injury in a truck accident in Queens, do you know where to turn for help? An experienced Queens truck accident attorney at Jacoby & Meyers, LLP can help you put your life back together after a serious injury crash.
Commercial vehicles of all shapes and sizes often travel the freeways, city streets, bridges, and tunnels in and around Queens. From delivery trucks and moving trucks to large semi-trucks, these accidents occur with regular frequency, despite New York trucking rules and restrictions. For example, a truck driver may hit a pedestrian while traveling along Queens Boulevard or sideswipe another vehicle on the Union Turnpike.
Sadly, trucking accidents in Queens are often catastrophic, resulting in serious and life-changing injuries to all those involved. Because of the size and weight differences between the average car and large commercial trucks, passenger vehicle occupants suffer the most severe injuries. These injuries often cause accident victims a lifetime of pain and suffering, as well as financial difficulties.
When this occurs, injured accident survivors need someone on their side who will fight for their rights. New York personal injury laws are not always easy to interpret and understand without legal experience. As such, injured accident victims need a Queens truck accident attorney in their corner from the start. If you suffered an injury in a Queens truck accident, turn to Jacoby & Meyers, LLP, for help.
Table of Contents
Queens Truck Accident Lawyers Can Help
Our Experience Sets Us Apart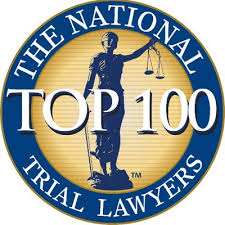 At Jacoby & Meyers, LLP, our Queens truck accident attorneys have nearly 50 years of experience representing injured Queens accident victims. We believe in fighting insurers and trucking companies aggressively to hold them accountable for the harm they cause. Our law firm has successfully helped accident victims in Queens, Brooklyn, the Bronx, and throughout New York obtain the money they needed to put their lives back on track after a devastating truck crash.
Some of our most notable cases include:
$5 million after a multi-vehicle collision on the Van Wyck Expressway in Queens involving trucks.
$2.5 million after a motor vehicle and tractor-trailer collision in the Bronx.
$1 million in ambulette accident caused by an unqualified driver
While these past results cannot guarantee future success, you will have a team of professional and experienced injury lawyers fighting for you every step of the way. Truck accident suits usually involve lots of moving parts and multiple parties. It's important to have someone on your side who understands New York's personal injury law and who has handled truck accident cases and resolved them favorably in the past.
Find a Queens Truck Accident Near Me
When you suffer an injury in a truck accident in Queens, you need to find a law firm near you with experience handling truck accident injuries and cases. At Jacoby & Meyers, LLP, we are proud to offer our legal services to all residents of Queens. We live and work in New York City and the five boroughs and we understand the complexities of negotiating and litigating truck accident cases here.
To better serve you, we offer a free initial consultation and review so you can get to know us better and learn more about your legal options. We can meet with you in your hospital room, in your home, or virtually at this time to take some of the burdens off of you.
Contact us online or by phone at (877)-504-9075 today for your free case evaluation.
How Can You Get the Compensation You Need After a Truck Accident in Queens?
Truck accidents are complex and disastrous. The injuries suffered in these accidents typically result in lifelong disabilities, pain, and suffering. As a result, injured accident survivors need a significant amount of compensation to put their lives back together again. They may find that they can no longer work in their chosen profession or care for themselves in the same way. They may no longer have the skills or abilities to provide for their families or enjoy their lives. When this happens, they need a law firm on their side dedicated to helping them pursue maximum compensation.
However, truck accident survivors often feel surprised to learn that collecting the money they need is not easy. Even their own insurance companies use devious tactics to reduce their claims.
Since New York is a no-fault state, you must first turn to your  Personal Injury Protection (PIP) insurance policy to collect money for your injuries. Talking to your own insurance company after an accident is important. However,  keep your interactions short and sweet. Do not take the blame for a wreck, and do not minimize your injuries.
Once you reach your policy limits, you can then file a claim or personal injury lawsuit against the "at fault" parties. When dealing with other insurance companies, it is important to remember that they have one, and only one, mission in mind: to minimize the amount of money they need to pay you for your accident injuries.
Insurance "adjusters" (the people who manage claims for insurance companies) have a deep bag of tricks they will deploy to try to get you to give up your legal rights to compensation for cheap. They will try to get you to say something that makes it seem like the truck accident was your fault. Or they will try to offer you a lowball settlement that doesn't come close to paying you what you need and deserve.
Do not fall for these tricks. Refer any insurance company that calls you to the Queens truck accident attorneys at Jacoby & Meyers, LLP instead. We can evaluate your case for free and advise you as to how to proceed to ensure the maximum possible recovery for your injuries.
This includes money to help pay for:
Medical expenses
Lost wages
Loss of future earnings and benefits
Rehabilitation costs
Long-term care
Medical equipment
Pain and suffering
Do not delay!  You must file your trucking accident lawsuit within three years (the statute of limitations) of your accident. That might seem like a long time, but it can pass quickly when you're trying to heal and get your life back.
Where Do Truck Accidents Occur in Queens?
Over 15.5 million trucks transport fully 70 percent of all freight carried across U.S. roads every year. That amounts to $671 billion of retail and manufactured goods within the country and an additional $490 billion between the U.S. and Canada and Mexico.
In New York, 8.4 percent of all accidents in one recent year involved commercial trucks, and nationally someone is fatally injured every 16 minutes in an accident involving a truck. Sadly, 98 percent of the time the occupant of the passenger vehicle is the one who loses their life.
In Queens, those numbers remain in line with the national average. In one most recent month, 171 commercial vehicle accidents occurred in Queens alone. This did not include buses, vans, or fire trucks. When you add those numbers into the mix, more than 260 people suffered injuries in truck accidents. But where in Queens do those accidents occur?
What dangerous Queens roads see numerous truck accidents every year?
Van Wyck Expressway
Woodhaven Boulevard
Grand Central Parkway
Interstate 495
Brooklyn-Queens Expressway
Belt Parkway
Queens Boulevard
Cross Island Parkway
Northern Boulevard
Union Turnpike
Jamaica Avenue
Whether you live in Downtown Flushing, College Point, Woodhaven, or South Jamaica, these truck accidents can occur on any street or avenue in the borough. Over the last several years, truck accidents have been on the rise in Queens, with 2018 seeing the most truck accidents in the borough in a decade.
Truck Accident Injury Statistics in Queens, NY

Source: https://www.itsmr.org
Common Truck Accident Injuries
We Help Injured Queens Truck Accident Victims Like You
Given the vast number of trucks on the road, the sad reality is that they and passenger vehicles will get into accidents—including in Queens. The sheer size differential between cars and big trucks means that it rarely ends well for passenger vehicles and their occupants while the trucks receive less damage and their drivers fewer and less severe injuries.
At Jacoby & Meyers, LLP, our Queens personal injury lawyers have extensive experience helping injured accident victims just like you. We know that you need to focus on your injuries and your recovery. That is why we take care of all the rest during this difficult time. We can meet with medical experts and your healthcare team to determine the full extent of your injuries and how they will affect your life. This ensures that you get the money you need to cover all your expenses both now – and in the future.
We have helped truck accident survivors who suffered serious injuries, such as:
Head and neck injuries
Fractures
Burns
Amputation
Disfigurement
Internal organ damage
Soft tissue injuries
Other catastrophic injuries
What Are the Common Causes of Truck Accidents?
Who is to Blame After a Truck Accident in Queens, NY?
It takes many different people and organizations to get a commercial truck out on the road. Shipping companies often load the product onto the trucks, trucking companies maintain the fleet, and truck drivers deliver the goods across the country. When an accident occurs, multiple parties can share the blame. In a truck accident, it is important to investigate every angle closely to identify who is truly responsible. At Jacoby & Meyers, LLP, we help uncover all liable parties, so that we can obtain maximum compensation for our clients. To do this, we must first determine the true cause of the crash.
Poor Vehicle Maintenance
Truck drivers and the companies who employ them must inspect their trucks and perform any necessary maintenance on them before taking their rigs on the road. Improper or rushed checks can lead to missed problems that can end catastrophically for others on the road.
A common maintenance issue is insufficiently-filled tires or driving with tires that have too little tread. Blowouts can happen when either of these factors is present. They occur when tires burst and then rapidly lose pressure. When this happens, tires can come completely off the wheels (usually in pieces) and fly into the air, creating dangerous obstacles for other drivers when they land. Tire pieces can also collide with the windshields of other vehicles. When a truck driver experiences a tire blowout, his truck becomes more difficult to control, increasing the likelihood of a collision.
Failing to properly maintain a truck can also result in a lost load. Sudden or sharp turns may throw improperly-secured loads from the truck. When the contents of a truck end up in the road, it creates dangerous conditions for other drivers. Drivers may collide with these loads or make sudden and disastrous adjustments trying to avoid the debris. Those adjustments may involve veering into other lanes or across the center line and an impact with other passenger vehicles.
Truck Driver Fatigue
When drivers are not fully rested, they make critical errors they otherwise would be able to avoid. In fact, the effects of drowsy driving are similar to those of driving while intoxicated and include decreased reaction time, impaired judgment, blurry vision, or worse—the driver actually falling asleep and losing control of the truck entirely.
Although the federal government has set forth guidelines governing how many hours a truck driver can drive at a time and the length of time they should rest between drives, the rules are not always followed. Truckers face tight deadlines and unscrupulous trucking companies often encourage drivers to work overtime and reduce their off-road time.
Most drivers get paid for each mile driven and many have bonus structures based on how much cargo they move. Financial pressures placed on the drivers by their employers can provide the temptation to skirt the guidelines and go those last few miles or cut that rest time short.
The CDC estimates that drowsy driving contributes to over 80,000 accidents on American roads each year and that almost 6,000 people die in those crashes.
Following Too Closely
Rear-end collisions often occur as a result of one driver following another too closely and then being unable to stop in time to avoid colliding with the car in front of it. These types of accidents can cause serious injuries when both vehicles are passenger cars, but the negligence of truck drivers in following too closely can have devastating consequences simply because of their enormous size and weight.
An impact of such a large vehicle on the back of the car can crush the car and seriously injure those in both the back and front seats of the car. The force of the impact may also cause a pile-up, and, when the impact is strong enough, force multiple cars into the backs of those in front of them. Rear-end collisions with big trucks can cause extensive damage to vehicles and serious injuries to their occupants.
Taking Turns Too Sharply or Quickly
When truck drivers don't slow down enough to take turns safely or try to turn too sharply, they can jackknife, meaning they end up in a position in which their trailers are at a 90-degree angle to their cabs. These accidents themselves don't necessarily involve other cars, but a jackknifed truck creates an obstacle and road hazard for other drivers who may or may not be able to stop or avoid it on the road.
Sudden Stops
If a truck suddenly stops without proper braking, the vehicle following it may not have adequate time to stop to avoid a collision. This causes a deadly accident known as an underride accident because the passenger car slides under the rear end of the truck's trailer. As you might imagine, the result is that those in the front seats of the car often suffer fatal injuries. If the impact speed is high enough, the entire car may come to a stop under the trailer also severely injuring those in the back seat. Passenger vehicles involved in underride accidents are almost always completely totaled.
Running Lights and Stop Signs
It is extremely dangerous for any vehicle to run a red light or a stop sign. T-bone accidents in which one car impacts the side of the vehicle traveling in the perpendicular direction are the usual result. This is another situation in which the physical size and weight of trucks lead to more serious consequences. A truck smashing into a passenger car rarely ends well for the occupants of the car.
Crossing the Centerline
Front-end collisions often occur when one vehicle crosses the center lane and drives into oncoming traffic. They tend to be especially dangerous to the occupants of both vehicles because they occur at higher speeds and because the driver operating his vehicle properly has little time to react to the vehicle that enters her lane. The very nature of a big truck makes these accidents between trucks and cars extraordinarily dangerous and devastating.
What Can You Do After a Queens Truck Accident?
Because those in passenger cars are often severely injured in accidents with trucks, you may not be able to do all of the things below, but they are all important so do them as soon as you can. Most importantly, you want to ensure that you don't let the statute of limitations expire and that your attorney can get started as soon as possible on your case.
File Your Insurance Claims
File any medical claims with your health insurance company, as well as your auto insurance company. Since New York requires all drivers to purchase PIP insurance policies, you will need to collect money from your own policy first. Some companies impose a deadline by which you must file to receive benefits so do so right away. You must reach your policy limits before filing a claim with the "at fault" trucking parties.
Document Your Costs
Whether or not you ultimately end up filing a lawsuit against the other driver in your accident, you need to keep track of and document all the costs of the diagnosis, treatment, and recovery from your truck accident injuries. Your insurance companies will most certainly require it and if you do sue the other driver, you will need to be able to prove the extent of the financial damage you've suffered.
This, of course, includes medical bills, but you should also document your lost wages including any tips, commissions, or retirement contributions you lose, as well as the cost of things like having to hire someone to perform tasks for you that you are no longer able to perform yourself.
When in doubt, keep the bill and keep the receipt.
Contact a Queens Truck Accident Lawyer
Trucking accident injuries are almost always life-changing. For this reason, it is important to reach out and speak to an experienced truck accident lawyer immediately. Your lawyer will need to begin investigating the accident quickly so that valuable evidence is not lost or destroyed. In some cases, trucking companies erase electronic monitoring data as quickly as 30 days after the crash. No doubt the trucking companies have large insurance companies on their side fighting for them. As such, you need someone in your corner fighting for you after a truck accident.
Queens Truck Accident FAQs
Frequently Asked Questions
---
Call Queens Truck Injury Lawyers at Jacoby & Myers, LLP Today
The injuries you suffer in a truck accident can change your life completely. As a result, you may never fully return to the normal routine of your pre-accident life. That's where a Queens truck accident lawyer can help you.
At Jacoby & Meyers, LLP, we commit to providing the highest quality of legal representation possible to everyone who needs it, regardless of their financial circumstances.
That's why we operate on a contingency basis—you owe us nothing until we recover for you.
Since our founding nearly 50 years ago, in 1972, we have earned a reputation of successful recovery for our clients and we bring our wealth of knowledge of the law, vast experience in the courtroom and at the negotiating table, and true compassion for every client to each case we take. Contact us online or by phone at (877)-504-9075 today for your free case evaluation.
Client Testimonials
"If it were not for the integral legal team of experts at Jacoby & Meyers I would not be where I am today with my recovery. I highly recommend hiring Jacoby & Meyers should you ever find yourself injured in an accident, and an individual or company needs to be held accountable for their negligence." -C.J.
★★★★★
Check out some of our other reviews.