Brooklyn Truck Accident Attorney
Were you injured in a truck accident in Brooklyn? If so, you deserve to have a Brooklyn truck accident lawyer on your side from the start. At Jacoby & Meyers, LLP, we are proud of our track record in truck accident claims. Our attorneys have recovered millions of dollars for our injured clients. Contact our firm today so we can represent you.
As a Brooklyn motorist, you must accept heavy traffic as a daily challenge. After all, more than 2.6 million people call Brooklyn their home. From Atlantic Avenue and Fulton Street to the Brooklyn Bridge, residents must learn to navigate traffic every day of the week. A part of living with this traffic is sharing the road with large commercial trucks. They're in traffic everywhere, and their size and weight give them the power to cause devastating damage.
Tractor-trailers transport commercial goods to Brooklyn businesses from Bay Ridge to Bushwick. Garbage trucks haul away Brooklyn trash. Dump trucks carry materials to Brooklyn construction sites. Moving vans relocate Brooklyn residents from Williamsburg to Brooklyn Heights. In an accident, any one of these big trucks easily causes extensive damage and disabling injuries.
When this occurs, you need a Brooklyn Truck Accident Attorney on your side that understands the issues and complications that Brooklyn truck accident victims may face. You need a lawyer who can fight for your rights to full and complete compensation and who isn't afraid to go toe-to-toe with large trucking companies.
Table of Contents
Why Choose Us?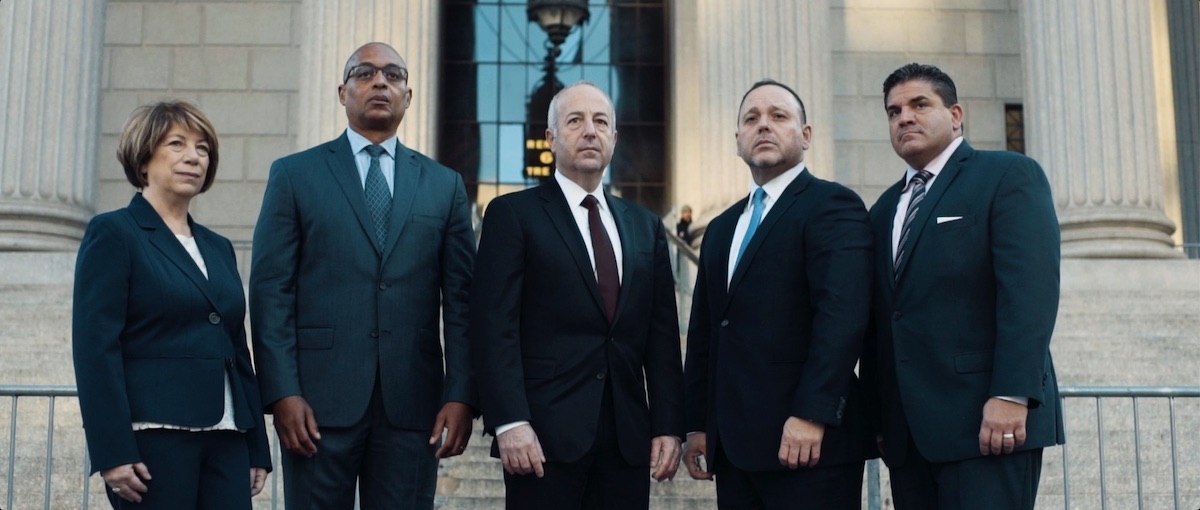 Brooklyn Truck Accident Lawyers You Can Trust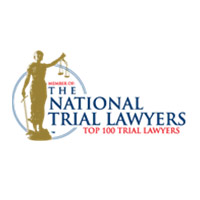 At Jacoby & Meyers, LLP, our Brooklyn truck accident lawyers are here to help you after a serious truck accident. We know that truck accidents often cause serious and catastrophic injuries. We also know that these injuries can cause long-term damage, disabilities, and a lifetime of pain and suffering. That is why we fight aggressively for injured truck accident survivors from the start.
We have nearly 50 years of experience helping injured truck accident survivors in Brooklyn and throughout the New York boroughs. Our track record of success speaks for itself and is one main reason why so many injured accident victims choose Jacoby & Meyers, LLP to represent them in their darkest times.
Here are some of our most notable truck accident cases.
$5.7 million, bus accident wrongful death jury verdict. Our client's 8-year old daughter sustained fatal injuries when a runaway Brooklyn school bus struck her. The child's brother narrowly avoided injury.
$5 million, truck accident settlement at trial. Our client sustained multiple severe injuries in a multi-vehicle highway accident. The case involved liability questions, but we successfully tried the issues in the liability portion of the trial. During the trial's damage segment, the defendant's primary and excess liability insurance companies settled for a total of $5 million.
$2.5 million, tractor-trailer accident settlement. Our client was a passenger in a stopped vehicle when a truck's tires struck his vehicle while turning. The trucker left the scene, but the client caught up with him. Our client delayed medical treatment. Eventually, his physician fused two discs and surgically implanted a spinal cord stimulator to reduce the pain. We settled the case without going to trial.
Each accident and injury is unique. We can't promise a specific outcome, but we confidently share our case results. We believe they demonstrate our firm's dedication and our ability to produce results.
How to Find a Brooklyn Truck Accident Attorney Near Me
At Jacoby & Meyers, LLP, our law firm understands Brooklyn because we work right here in the community. To better serve injured trucking accident survivors in Brooklyn, we have an office conveniently located in Bay Ridge at 8701 3rd Avenue. We are within walking distance of Fort Hamilton Athletic Field, as well as the 86 Street Station. This local presence enables our lawyers to meet with you wherever you need us most, including the accident site, your hospital room, your home, or even virtually.
While we want to be the first – and the last call – you have to make, we understand that choosing a commercial truck accident attorney is a difficult and personal choice.
You can find our Brooklyn truck accident attorneys near you by visiting top legal sites, such as AVVO, Martindale, and Super Lawyers. We encourage you to learn more about our Brooklyn truck crash lawyers on those sites or on our website to find one that you believe may be the best fit for you and your case.
To learn more about your legal options and to set up a free initial consultation and evaluation of your case, call our Brooklyn truck accident attorneys at 1-877-503-7797 or complete our contact form.
How Can You Get the Money You Need After a Truck Accident in Brooklyn?
Compensation for Truck Accident Injuries
At Jacoby & Meyers, LLP, we believe that negligent people, companies, and organizations must take responsibility for their actions. Since 1972, we have dedicated our practice to that single goal. Our truck accident lawyers believe that every injured person should have access to the legal services they need. We provide those services and do everything within our power to recover the damages our injured clients deserve.
From the start, our Brooklyn truck accident lawyers will help you understand the steps you must take to get the compensation you need. This often involves filing a claim with your Personal Injury Protection (PIP) insurance policy. Through this policy, you can get compensated for medical expenses up to your policy limits without the need to prove fault or establish liability.
However, in a truck accident, this is typically just a fraction of what you need to recover. After you exhaust your PIP policy what can you do?
Fortunately, New York law allows injured truck accident victims to file an injury claim or personal injury lawsuit against the negligent parties. As such, you need a lawyer on your side who can find all responsible parties and help you file the necessary claims.
Our attorneys have always understood that large truck accidents were often uniquely complicated. In addition to complex liability and legal issues, we know how to deal with multiple negligent parties, contractual relationships, and other complex concerns. We've investigated our clients' cases, determined all responsible parties, and taken actions to hold them accountable.
At Jacoby & Meyers, LLP, we have seen, first-hand, how commercial trucking accidents changed our injured clients' lives. We met their families and followed their recovery progress. We've witnessed their struggles as they have worked their way back from catastrophic injuries. We understand that settlements do not diminish our clients' physical and emotional struggles, but we've seen how they help provide resources for a better future.
Where do Truck Accidents Occur in Brooklyn?
Understanding Brooklyn Truck Accidents
Brooklyn garbage trucks, dump trucks, utility service vehicles, and many other commercial trucks weigh in at over 10,000 pounds. These large trucks usually operate locally. They rarely achieve highway speeds, but when they crash into a smaller vehicle, their weight enables them to cause serious damage and injuries.
When a truck crashes into a smaller vehicle at even moderate speeds, its weight and mass generate a deadly impact. Of the victims killed in large truck accidents nationwide during one recent year, 75 percent were in the other vehicle. During that year, large trucks were in 98 fatal accidents in New York.
When a large truck crashes into a car or a pickup, the smaller vehicles' occupants have little protection. Despite steel reinforcements, airbags, seatbelt, and other safety devices, private passenger occupants remain vulnerable when a big truck loses control. While truckers frequently walk away with minimal damages, vehicle occupants often sustain serious, catastrophic, or fatal injuries.
Brooklyn car accident survivors who do walk away from a large truck crash often deal with a new reality. They often endure long term treatment, recovery, and rehabilitation. They incur costly medical bills and lose income due to temporary and permanent disabilities. Often, they live with physical, financial, and lifestyle changes that last a lifetime.
In one recent month, more than 200 truck accidents occurred in Brooklyn alone. While Brooklyn commercial truck crashes can occur anywhere and at any time, some streets and freeways just seem more dangerous.
Flatbush Avenue Extension
Tillary Street
Grand Army Plaza
Atlantic Avenue
Pennsylvania Avenue
Linden Boulevard
3rd Avenue
60th Street
Logan Street
Flatbush Avenue
Gowanus Expressway
Brooklyn-Queens Expressway
Brooklyn Bridge
Bedford Avenue
| Type Of Accident | 2009 | 2010 | 2011 | 2012 | 2013 | 2014 | 2015 | 2016 | 2017 | 2018 |
| --- | --- | --- | --- | --- | --- | --- | --- | --- | --- | --- |
| Total Brooklyn Truck Accidents | 740 | 767 | 695 | 591 | 715 | 691 | 645 | 809 | 1043 | 2214 |
| Brooklyn Fatal Truck Accidents | 6 | 3 | 7 | 4 | 5 | 5 | 6 | 6 | 6 | 7 |
| Brooklyn Personal Injury Truck Accidents | 387 | 403 | 420 | 367 | 396 | 388 | 339 | 447 | 519 | 502 |
Brooklyn Truck Accidents Injuries
Were You Injured in a Brooklyn Truck Crash?
Brooklyn truck accident victims often sustain serious and catastrophic injuries. Size and weight are the primary factors that contribute to this dynamic. The National Highway Transportation Administration defines a large truck as having a gross vehicle weight rating that exceeds 10,0000 pounds. The NHTSA's most recent Large Trucks Traffic Safety Facts explains that 75 percent of the large trucks involved in fatal accidents weighed over 26,000 pounds. A passenger car's average weight is 4,000 pounds. During a crash, the weight difference becomes a distinct disadvantage.
A truck's size and weight aren't the only factors that contribute to horrific crashes. Truckers engage in the same risky driving behaviors as other motorists. They operate large trucks under the influence of drugs and alcohol. They drive distracted and drowsy due to inadequate sleep. Even at low speeds, their actions have devastating consequences for the people they harm. Most of the damages and injuries they cause are preventable.
When Brooklyn truck accident victims survive a crash, they often sustain serious and catastrophic injuries, including:
Traumatic brain injuries. TBIs often affect the injured person's physical, emotional, and cognitive abilities. The National Data and Statistical Center reports that vehicular accidents cause 50 percent of all TBIs.
Back and spine injuries. Injured victims often sustain back injuries even in low-speed crashes. While all back and neck injuries present medical challenges, spinal injuries often cause varying degrees of permanent disability. The National Spinal Cord Injury Statistical Center reports that vehicular accidents cause 38.6 percent of spinal injuries.
Severe soft tissue injuries. When a truck strikes a private passenger vehicle, the soft tissue injuries are often disabling. In some cases, people with serious soft tissue injuries require long term treatment and surgical solutions.
Multiple fractures. Truck crash victims sometimes sustain multiple fractured and crushed bones. The most serious breaks require reconstruction or surgical fixation with metal pins and plates.
Internal damage. Large truck crashes often jar and overwhelm the body, causing serious external and internal damage. Fractured bones sometimes push against or puncture internal organs and reduce normal functioning.
Severe burns. A serious crash sometimes causes a post-accident fire fueled by the vehicle's gas reserves. Victims experience third, fourth, and fifth-degree burns with damage that sometimes extends to skin, fat, muscle, and bone.
Who Is Liable for a Brooklyn Truck Accident?
Winning Your Truck Accident Case in Brooklyn
Under New York's Civil Liability statutes, Title 3, Article II, §388, a driver is responsible for damages caused by their negligent operation. For that reason, you may believe that truck drivers bear the sole responsibility for crashes. However, it's not quite that simple when operating a large truck or another commercial vehicle.
Multiple entities often share legal responsibility for an accident, including:
Truck driver. Truckers often cause or contribute to an accident because of negligent actions and risky driving behaviors. They sometimes have liability exposures due to inadequate or improper truck maintenance and inspection. Truckers often have accidents due to drowsy driving, usually due to a violation of the Federal Motor Carrier Safety Administration Hours of Service rule.
Employer. When a trucker is performing his job duties, his transport company/employer is vicariously liable for his actions. Employers share liability for negligent hiring, supervision, and entrustment. They're also responsible for installing a mandatory Electronic Logging Device in company trucks.
Truck owner. When a transport company leases or borrows a truck, the owner potentially shares liability for maintenance issues, defects, or contractual obligations.
Shipper. Improper loading can result in a load shift that triggers a truck accident. A shipper or loading contractor shares liability for damages when they load a trailer improperly.
Maintenance contractor. A maintenance contractor or business shares liability when a negligent repair or service causes or contributes to an accident.
Truck manufacturer. Manufacturers share responsible for damages caused by a vehicle or component defect.
Government entities. A local government is responsible for accidents caused by its garbage trucks, service equipment, and other government-owned large trucks. Injured victims must seek damages through the New York Court of Claims.
What Damages Can a Truck Accident Victim in Brooklyn, NY Recover?
A personal injury settlement usually includes two primary components: economic damages and general damages. Courts award punitive damages in rare instances.
Economic Damages
Your Brooklyn, NY truck accident attorney can easily calculate economic damages based on the costs you incurred. When treatment or disabilities remain ongoing, a settlement also includes estimated future damages. An economic expert often projects the future costs of an economic damage settlement.
Economic damages often include:
Lost income
Diminished earning capacity
Physician fees
Hospital costs
Medications
Mobility devices and structures
Physical and mental therapy
Medical transportation
Home care and services
Funeral and burial services
General Damages
General damages consider an injured person's non-economic losses. These include the injured person's subjective emotional, psychological, and lifestyle issues.
General damages often include.
Pain and suffering
Emotional distress
Loss related to spousal and family relationships
Loss of bodily functions
Scarring and disfigurement
Permanent disabilities
Punitive Damages
Courts award punitive damages only when a plaintiff's evidence proves that a defendant caused an injury due to a wanton and reckless or malicious act. These damages seek to punish the defendant for actions that are above and beyond negligence. An example could include a trucking company with multiple safety violations who purposefully unhitched front brakes to reduce wear and tear on the brake pads.
Tactics the Insurance Company Uses After a Truck Accident in Brooklyn
Fighting Insurers and Trucking Companies is Not Easy
When a trucker causes serious injuries, it's not always easy for the victim to obtain a fair settlement. Because of the potential for high-dollar exposure, insurance companies often proceed cautiously, even when cases involve clear liability issues.
Negotiation Strategies
When an insurance company attempts to settle an injury case, they often negotiate with the intention of paying the lowest possible amount. They do this for several reasons. Low settlements help reduce loss ratios and preserve company profits. Commercial insureds often have large self-insured retention limits. A large portion of the money an insurer pays eventually comes out of the insured's financial resources. Claim department tradition often sets the expectation of paying less than the claim reserve.
Litigation Discovery Strategies
When insurance companies want to push a plaintiff to settle for a low amount, they often ramp up their discovery requests. They submit lengthy plaintiff interrogatories and seek multiple depositions. They request narrative medical reports and make comprehensive record requests. The goal is to weigh down plaintiffs with costly, burdensome requests that motivate them to settle quickly.
Insurance companies have "deep pockets." They can afford to spend money on defense costs. Still, they sometimes rely on salaried staff counsel to defend their liability cases. This allows them to participate in excessive discovery while paying only non-attorney expenses. They realize that some plaintiff's attorneys can neither afford to pay excessive discovery expenses nor devote all of their time to a single case. Plaintiffs sometimes surrender to this strategy to avoid excessive spending that eventually diminishes their potential settlement.
Defense Strategies
Some insurers, commercial entities, and their attorneys push catastrophic cases to trial. They hope that a jury will give them a verdict that's less than the plaintiff's settlement demand.
In seeking a win, they plead a variety of defenses.
No negligence: Despite clear liability, defense attorneys often proceed as though their driver did nothing wrong.
Comparative negligence: Defendants seek to diminish the damages based on New York's pure comparative negligence statute
No defect: Manufactures plead no defect and force plaintiffs to prove that a defect caused or contributed to an accident.
Damages: Defendants with few liability defenses sometimes seek to reduce the damage award. They allege that the plaintiff is claiming pre-existing injuries or that the damages aren't as serious as claimed.
Brooklyn Truck Accident FAQ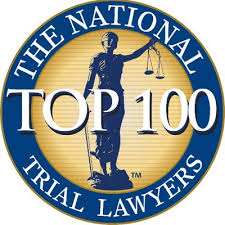 Nearly every part of the economy relies on trucks to transport its goods. Almost 70 percent of all freight transported annually in the United States and more than 89 percent of New York communities depend exclusively on trucks to move their goods. Unsurprisingly, serious truck accidents are not uncommon.
Dealing with the aftermath of a truck accident can be confusing and overwhelming. Truck accidents are traumatizing and may result in life-altering injuries. You may be facing overwhelming personal and financial losses. Consult an experienced Brooklyn truck accident lawyer to discuss your legal options.
What factors contribute to Brooklyn truck accidents?
Crashes involving commercial trucks, such as semi-trucks, tractor-trailers, and 18-wheelers, are some of the most catastrophic accidents on the road. State and federal governments regulate the trucking industry. Requirements include driver qualifications, truck maintenance standards, annual inspections, and logbooks. With so many complex regulations involved, you cannot expect to determine all the factors that played a role in an accident by yourself.
Injuries resulting from a truck accident are often catastrophic, partly because the vehicles are so large. The average passenger car is about 12 to 18 feet long and weighs about 3,000 or 4,000 pounds. However, some large trucks are 65 feet long and weigh from about 10,000 pounds up to 80,000 pounds. A truck's height means that it is riding higher off the ground, which can lead to an appalling under-ride crash in which a car goes under the truck.
Driving a big truck requires special skills and training because it is extremely difficult to turn, swerve, or maneuver. All of these skills come into play in Brooklyn's streets, congested with cars, buses, bicyclists, pedestrians, and trucks. Stopping such a large vehicle requires skill and much more distance than a standard passenger vehicle. Generally, a car going 65 miles per hour requires about 300 feet to stop safely.
According to the Federal Motor Carrier Safety Administration, a truck traveling at 65 miles per hour and weighing 80,000 pounds would need 600 feet to stop. Circumstances such as the weight of the load, speed, reaction time, brake systems, road conditions, and inclement weather may require an even longer stopping distance. If a truck is pulling a trailer, sudden stops may lead to a jackknife accident or rollover.
Large trucks roll over more frequently than regular passenger vehicles, particularly during braking and crashes. Speeding, driver distraction, overly aggressive steering (overturning), and unsafe tractor-trailer loading may cause truck rollover accidents. Regulations now require electronic stability controls to help curtail such accidents. Cargo that is improperly loaded or unsecured may shift or break loose. It may hit another vehicle or land on the road, causing accidents. Trucks also require regular maintenance to ensure that all parts are in good working order.
Dangerous road conditions, including bad weather, poor visibility, and other hazards, can also contribute to a truck crash.
What are the common causes of Brooklyn truck accidents?
The Federal Motor Carrier Safety Administration reports that in a recent year, the number of large trucks involved in fatal crashes increased from 4,804 to 4,862. The number of large trucks involved in injury crashes increased by 5 percent, from 107,000 to 112,000. According to the NYPD, trucks also contributed significantly to New York City traffic fatalities—trucks killed 44 people in collisions. The majority of truck accidents in the New York City area happened in Brooklyn and Manhattan.
Factors that play a part in a crash may happen hours, days, or months before the crash. These include vehicle maintenance, driver training and experience, and weather conditions. Other factors may happen immediately before a crash, such as a tire blowout or a trucker's decision to turn in traffic. According to a National Highway Traffic Safety Administration study, there may be more than one factor, but human error is a causal factor in 94 percent of motor vehicle accidents.
As with all accidents, Brooklyn truck accidents happen for a variety of reasons. However, leading causes include:
Driver fatigue. Despite regulations designed to reduce driver fatigue, truck driving is a high-pressure, high-stress job. Drivers may drive long distances without sufficient rest to meet deadlines. The Large Truck Crash Causation Study reported that 13 percent of truck accidents involved fatigued drivers. Research from the Insurance Institute for Highway Safety found that truck drivers who have been behind the wheel for more than eight hours are twice as likely to have an accident. As of December 2017, federal law requires electronic logging devices to help control driver compliance with road hour regulations, but fatigued driving still plagues the trucking industry.
Distraction. Distracted driving is a pervasive problem, especially in New York City, where roads are heavily congested and shared by trucks, cars, buses, bikes, and pedestrians. The Federal Motor Carrier Safety Administration has enacted rules banning truck drivers from sending or reading texts, dialing a cell phone that involves more than using one button to begin or end a call, holding a cellphone while making or receiving a call, requesting access to a web page, or using any messaging services, such as email or instant messaging. Anything that diverts the driver's attention from driving is dangerous. Distracted driving was reportedly a factor in 8.5 percent of fatal motor vehicle crashes in a recent year.
Alcohol and drugs. Truck drivers have a high rate of alcohol and drug use. According to a recent study, 30 percent of truck drivers took amphetamines to help them stay awake while driving. Others used marijuana or cocaine while on the job.
Speeding. Because of the pressure to make tight deadlines, a driver might drive faster than what's appropriate for a vehicle of their truck's size, or faster than is safe for road conditions. A speeding driver cannot react quickly enough to unexpected events on the road, and a resulting crash is more forceful than at slower speeds.
Driver inexperience. There are regulations and requirements for how many hours of training a driver must take to drive a commercial vehicle. Yet, some drivers manage to get on the road without meeting these requirements. And even with the required training, less experienced truckers are more likely to make a mistake while they're behind the wheel.
Improper maintenance. Large trucks are complex vehicles, so regular maintenance is critical. Truck drivers and the trucking company must inspect each truck before it gets on the road, but sometimes that does not happen. Maintenance takes time and money. Failure to properly maintain a truck may lead to tire blowouts, brake malfunctions, headlight failure, or other dangerous conditions. Sometimes a parts manufacturer may be liable if they marketed and sold a defective truck part.
Improper cargo handling. Each load has to adhere to specific weight, size, length, width, and height limits. If the truck is carrying hazardous materials, there are even stricter regulations for handling it.
What types of injuries may result from Brooklyn truck accidents?
Truck accident injuries can be as varied as truck accident causes.
Some common injuries include:
Back and neck injuries;
Spinal cord injuries;
Head and brain injuries;
Burns;
Amputation and disfigurement;
Internal injuries; and
Cuts, bruises, broken bones, and lacerations.
Who is liable for Brooklyn truck accidents?
Just as there may be more than one cause of an accident, there may be more than one liable party. Driver error may be responsible for the accident. However, to obtain fair compensation, a lawyer may need to identify all of the parties who may be legally responsible. These may include:
The trucking company. The trucking company might be liable for the driver's negligence if the driver acted within the course and scope of their employment. In other cases, trucking companies are responsible for crashes because of their own actions or inaction.
For example, trucking employers may be liable due to:
Problematic hiring practices. Federal rules require that companies perform a background check before hiring a driver. The company may not hire someone to drive a truck if the driver's license is suspended, revoked, or canceled by any state or the driver is otherwise prohibited from operating a commercial motor vehicle. To drive a commercial truck, a person must have a commercial driver's license, which requires specific training.
Negligent training or supervision. Employers must supervise drivers to ensure compliance with safety rules. In the event of an accident, the trucking company may be liable for failing to properly train or supervise its employees.
Failure to properly inspect, maintain, or repair the truck. Trucking companies must periodically inspect their vehicles and maintain their vehicles in good condition. Companies sometimes neglect or delay maintenance as a cost-saving measure. The mechanic responsible for repairs or maintenance may also bear liability for performing faulty repairs or missing major issues during routine inspections.
Violation of trucking regulations. State and federal trucking regulations cover all aspects of the trucking industry. If the trucking company violates any of these regulations, they may be liable for resulting accidents.
Negligent cargo loading. Improperly lo cargo may shift or spill, otherwise cause an accident.
The truck or truck parts manufacturer. The manufacturer of the truck or truck parts, as well as the distributor and/or retailer, may be liable if any malfunction in the truck or its components caused the accident.
What laws apply to Brooklyn truck accidents?
A truck accident case may involve personal injury, workers' compensation, employment law, or criminal law. Truck drivers and trucking companies must obey the regulations of the Department of Transportation and the Federal Motor Carrier Safety Administration, but also state law and any local restrictions and ordinances. To understand what laws might apply to a specific accident, consult an experienced truck accident attorney.
What should you do after a Brooklyn truck accident?
After a truck accident, you may be shocked and in pain. However, there are steps you can take which might have an impact on your Brooklyn truck accident claim. First, you should always get prompt medical attention. Even if you feel fine, see a doctor, as some injuries do not become apparent until hours or even days after the accident. Your medical records, including emergency treatment, can prove your claim.
In addition to seeing a doctor, you should:
Gather and preserve evidence from the accident. If possible, take pictures of the damaged vehicles (including the interior), the surrounding area, any nearby traffic control devices, and your own injuries.
Gather facts such as contact information for any witnesses.
Call the police. The truck driver or his or her superiors will probably call the police. However, if the police do not arrive within a few minutes, call them.
Avoid posting comments or photos about your accident on social media.
Contact an experienced truck accident lawyer. Consult an attorney before discussing the accident with other parties, including representatives of an insurance company, or signing any papers or release forms.
What compensation is possible in Brooklyn truck accident cases?
An individual injured in a truck accident often faces expensive medical bills and other personal and financial costs.
Compensation is not guaranteed and varies from case to case, but in general, compensation for a truck accident victim may include:
Present and future medical expenses;
Present and future lost earnings;
Expenses for housekeeping, childcare, and similar services;
Transportation needs;
Other economic losses arising from the accident;
Pain and suffering;
Mental anguish;
Diminished quality of life;
Loss of sexual function ;
Physical disfigurement; and
Were you injured in a Brooklyn truck accident?
Remember, there are critical deadlines, called the statute of limitations, for filing your lawsuit, so consult the dedicated, experienced Brooklyn truck accident attorneys at Jacoby & Meyers, LLP without delay. For more information or a free case evaluation, there's no need to wait—you can get in touch with us now.
Reasons to Hire Our Brooklyn Injury Law Firm
At Jacoby & Meyers, LLP, we rely on our firm's resources and thorough case preparation to overcome aggressive defense strategies. Our Brooklyn truck accident attorneys know how to examine the evidence, determine liability issues, and assess our clients' injuries to help build the best case for our clients. We know that conscientious case development is critical to achieving optimum results for our injured clients.
When possible, we seek to resolve injury claims through informal means. Our personal injury attorneys can negotiate with responsible parties, their insurance carriers, and their defense attorneys. Where advisable, we rely on mediation and other alternative dispute resolution forums. When we can not avoid litigation, we present our clients' evidence in a courtroom and let a jury decide.
Call Our Brooklyn Truck Accident Lawyers
If you or a loved one sustained serious injuries in a truck accident, consult our Brooklyn truck accident attorneys as soon as possible. At Jacoby & Meyers, LLP, we are proud of our track record in truck accident claims. Our attorneys have recovered millions of dollars for our injured clients. Let us determine if our lawyers can help you. Call us at 1-877-503-7797 or complete our contact form to request a free case evaluation or virtual consultation.
Brooklyn Office
1711 Kings Highway
Brooklyn, NY 11229
1-877-488-1707
Client Testimonials
Review: 5/5
★ ★ ★ ★ ★
"The team and Jocoby & Meyers are excellent. They make sure the client is well taken care of. They are great with communication and they take their time to make sure the client is satisfied. Will definitely recommend."
Review by: Danielle H.
Check out some of our other reviews.