Brooklyn Taxi Accident Attorney
The New York City metropolitan area sees many visitors every year. Many of these visitors fly in from all over the world. They often do not want to rent a car and deal with the high costs and nuisance of parking. Many residents avoid owning cars, too. Often, it's simply too expensive.
That's why there are so many taxis in and around Brooklyn. And just like regular vehicles, taxis get into car accidents, too.
If you or a loved one has suffered injuries while riding in a cab or if a cab hit you, you need a Brooklyn taxi lawyer who can help you collect every dollar you deserve. Collecting compensation is not as simple as saying the other person is at fault, especially when a taxi is involved.
Work with the Brooklyn taxi accident lawyers at Jacoby & Meyers, LLP. Our lawyers have gone down this road before, successfully helping taxi accident victims like you. Call us to see what we can do for you.
"I highly recommend this law firm, very responsible and keep [on] top of your case."
-La G.P. 
★★★★★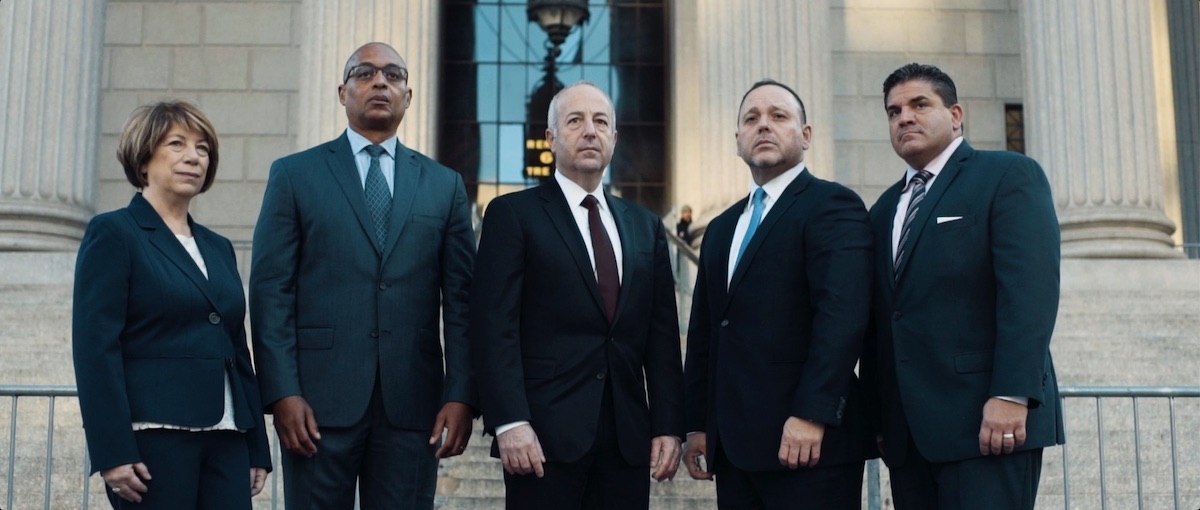 Common Causes of Brooklyn Taxi Accidents

There are nearly 14,000 fully licensed taxis in New York City. Just like car accidents, human error is the most common cause of taxi accidents.
Frequent scenarios include:
Aggressive driving;
Running red lights or stop signs;
Failure to yield;
Texting while driving;
Driving under the influence of drugs or alcohol;
Eating while driving;
Poor maintenance; and
Mechanical failure.
Taxis are commercial vehicles and, unlike your family car, drivers push taxis to the limits. Most days, they may stop only to fill up the gas tank or receive maintenance. An idle taxi is not making money.
When a cab comes off the road, the taxi company and driver may take a financial hit. There is pressure to get the car back on the road as quickly as possible. The maintenance technician may rush to complete any repairs needed and may improperly fix the vehicle, sending it back on the road in a dangerous state.
That's what makes taxi accidents so complex. Multiple parties could cause the accident in which you suffered injuries.
These could include:
The cab driver;
A maintenance technician;
A maintenance company; or
The cab owner.
Often the cab driver is not the owner of the vehicle. In these situations, you may file a claim against both the driver and the taxi owner. The only way to know for sure is to speak with a trusted Brooklyn taxi accident attorney as soon as possible after your accident.
Common Injuries in Brooklyn Taxi Accidents
One problem with taxi accidents is that most passengers do not wear seat belts. New York City does have a law that passengers over 16 riding in the back seat of a cab must wear a seat belt. Even given that law, many people choose to forego the seatbelt, usually because they're only going a short distance and not traveling at high speeds.
Injuries you may suffer after a taxi accident include:
Cuts;
Scrapes;
Broken bones;
Concussions;
Other traumatic brain injuries;
Spinal cord injuries;
Whiplash;
Internal organ damage;
Paralysis; and
Amputation.
Do not think for a second that if you were in a slow-moving accident that you can walk away with no injuries. Often, those are the injuries that persist. You think you are completely fine and there is no way you could have suffered injuries after such a slow accident. Unfortunately, every accident, even accidents at slow speeds, can cause serious and life-altering injuries.
And even minor injuries can lead to high medical bills. A quick inspection by emergency medical personnel at the accident scene can run you thousands of dollars in medical expenses. Your insurance may not cover any of that cost. But you should not be on the hook for that cost, either. The at-fault party in your taxi accident should bear sole responsibility.
Your lawyer can help you hold the negligent person liable for your taxi accident and injuries. By taking this step, you give yourself the best chance of collecting maximum compensation so you do not pay a penny out of your own pocket for medical expenses and financial losses related to your taxi accident.
Getting Compensation for Your Brooklyn Taxi Accident
To get compensation, you need to file a Brooklyn taxi accident claim for damages against the at-fault party, something the Brooklyn taxi accident lawyers at Jacoby & Meyers, LLP can do for you.
Depending on the circumstances of your taxi accident, you may not know who the at-fault party is, especially if someone other than your cab driver caused your accident. This is why you need to partner with one of Jacoby & Meyers, LLP's skilled taxi accident lawyer in Brooklyn who can help you determine who caused your accident. With the help of trusted accident re-creation experts, your legal representative can accurately determine what caused your accident and work to hold them accountable.
Your lawyer may try to get you compensation for:
Pain and suffering;
Emotional distress;
Lost wages;
Lost earning potential;
Loss of companionship;
Loss of life enjoyment;
Present and future medical bills; and
Rehabilitation costs.
Depending on the severity of your injuries, you may not return to work right away, or at all. This impacts your ability to earn a living and provide for your family. These are financial burdens you may not have thought of without the help of your lawyer.
Without the aid of a trusted legal advisor, you certainly would not know how much money you need to collect to ensure you do not pay a dime of your own money to cover your medical bills or financial losses. A Brooklyn taxi accident lawyers at Jacoby & Meyers, LLP can work with you to help create an accurate estimate of your future medical needs. You need to understand how much your medical bills will be and how long you will be out of work so your lawyer can aggressively fight to get you every dollar you deserve.
Think about all of the hardships you may face, such as:
Multiple surgeries;
Extended hospital stays;
Time out of work;
In-facility rehabilitation;
In-home care;
Ongoing medical needs; and
Costly prescriptions.
Each of these hurdles on your path to recovery either cost money or disrupt your ability to make money. When that happens, you need to have an aggressive and experienced Brooklyn taxi accident attorney fighting to protect your rights and help you collect maximum compensation. The last thing you want is to end up paying out of pocket or suffering financial hardship because of an accident you played no part causing.
The Unscrupulous Settlement Tactics of Brooklyn Taxi Companies
Part of the Brooklyn taxi accident claims process involves settlement negotiations. Settlement negotiations are a time for each party to lay out their case and make their arguments for their side. This is also why you must work with your lawyer to understand the full value of your claim so that you do not settle for vastly less than you deserve.
But not all insurance companies play fair. Insurance companies know that you may be out of work and you have medical bills piling up. They know that you want to put this terrible experience behind you. And they know you want to get back to your regular life as quickly as possible. Unfortunately, many insurance companies will use this knowledge to prey on you and try to get you to settle for much less than what your claim is worth.
One way they try to do this is by calling you as soon as they can after your taxi accident. They make you an offer and tell you that it's only good for a short period. They do not want you to have a lawyer review it because any competent lawyer will see very quickly that the insurance company is offering way too little. The insurance company will pressure you to take the settlement offer. But think about why they want you to take this initial offer so badly. It's because this offer is in their best interest, not yours.
A lawyer can help you figure out just how much more money you would need to collect to cover your medical bills and financial losses. Your lawyer will also tell you that if you sign the settlement offer, you will waive your right to bring any future claims against the insurance company for this accident. That means, months or years later if the settlement funds have run dry but you still have expenses related to this accident, you will be out of luck. You may need to pay out of pocket for your medical expenses and eat the financial losses.
Unfortunately, this happens to taxi accident victims all the time. Do not let this happen to you. To avoid this tragic situation, work with a knowledgeable taxi accident lawyer in Brooklyn who knows the games the insurance companies play and who is not afraid to stand up to them to help you collect maximum compensation.
Do Not Delay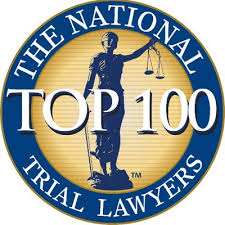 In New York, you only have three years from the date of your accident to file a Brooklyn taxi accident claim. That may seem like a long time, but it will go by quickly.
Depending on the severity of your injuries, you may spend all of that time working on your recovery and out of work. Even if you have minor injuries, you may get better and simply move on with your life. But you have suffered because of someone else's negligence and you deserve to hold them accountable.
If you do not file your initial Brooklyn taxi accident claim within this strict window, you cannot collect any compensation from the at-fault party. This could mean that you never get full compensation for your time out of work and all the pain and suffering you had to endure.
Working with the skilled Brooklyn taxi accident lawyers at Jacoby & Meyers, LLP, you can meet this deadline and ensure your case has its day in court, if necessary, to recover the compensation you deserve. You get the added benefit of passing the pressure and stress of your legal claim on to your lawyer. While your lawyer deals with the legal complexities and settlement negotiations, you can focus all of your effort and energy on your health and well being. When you do that, you can recover faster and get back to your regular life sooner.
Delay may deprive your lawyer of the time necessary to fully investigate your taxi accident, speak with witnesses, and work with medical experts. Delaying only hinders your ability to recover full and fair compensation after your taxi accident.
Speak With Our Brooklyn Taxi Accident Lawyers Today
Your ability to recover compensation after your taxi accident can depend on the lawyer you choose and when you make that call. You deserve a lawyer at your side who has the experience and skill to help you navigate the complex waters of a Brooklyn taxi accident claim.
You also need a lawyer who can take your case to trial, if that's what is required to maximize your compensation. While most personal injury claims settle out of court, sometimes insurance companies refuse to be reasonable and will not settle your case for a fair amount.
When that happens, you want a lawyer who is not going to trial for the first time. You also want your lawyer to start preparing for trial as soon as they take your case. On the off-chance your Brooklyn taxi accident claim does need to go to trial, you do not want your lawyer having to scramble to get everything ready. You want them to seamlessly move from settlement negotiations into trial without any further delay.
If you or a loved one has suffered injuries while riding in a taxi, speak with a Brooklyn taxi accident lawyer at Jacoby & Meyers, LLP as soon as possible after your accident. Call us at (877) 565-2993, write us through our online contact page, or start a live webchat with one of our representatives at any time of the day or night.
Brooklyn Office
8701 3rd Avenue
Brooklyn, NY 11209
1-877-488-1707
Client Testimonials
Review: 5/5
★ ★ ★ ★ ★
"The team and Jocoby & Meyers are excellent. They make sure the client is well taken care of. They are great with communication and they take their time to make sure the client is satisfied. Will definitely recommend."
Review by: Danielle H.
Check out some of our other reviews.