Bronx Taxi Accident Attorney
Taxicabs have become an essential staple in our public transportation system, ensuring that individuals get from one location to the next, particularly in busy areas such as the Bronx. Yet, even though these services are incredibly convenient, they are not without their problems, especially when a member of the Bronx community is in a taxicab collision.
If you are in a taxicab accident, it is not unusual to experience debilitating injuries, skyrocketing medical bills, and life-long issues that you and your family will have to endure. At Jacoby & Meyers LLP, we know what a traumatic time this may be for you. However, we hope that with the help of our experienced and dedicated taxi accident lawyers, you do not have to go through this challenging ordeal alone. Instead, we want to provide you the legal services you need to pursue the compensation and justice you deserve.
About Jacoby & Meyers LLP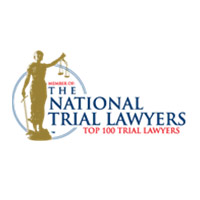 Jacoby & Meyers LLP was founded in 1972 with a mission of providing effective legal representation for everyone who needed it, and not just the wealthy few.
That is why today, from our Bronx offices, we represent victims in all types of personal injury claims, providing them the following services:
Free visits to the hospital or home
Free answers to all concerns and questions
Free, 100 percent secure online access to case files through our website.
For nearly 50 years, our legal staff and lawyers have provided straightforward and compassionate legal representation to our clients.
We have also won millions in settlement and jury verdicts for our personal injury accident victims, with some of our most recent awards including:
$5,000,000 auto accident settlement
$2,533,000 vehicle crash verdict
Note that these are merely past results, and cannot guarantee the outcome of any particular case.
"I had an amazing experience with Jacoby & Meyers, LLP. I would highly recommend them for anyone needing a law firm." -Paul T.
Bronx Taxicab Accidents: The Basics
There are two main ways you can be in a Bronx taxi cab accident.
They include:
Hit by a taxicab: This type of accident usually consists of a taxicab striking another car, pedestrian, or bicyclist.
Hitting another motor vehicle while a passenger in a taxicab: This second type of accident occurs when a passenger is in the taxicab, and that taxi is involved in an accident with another vehicle.
Typically, if you are hit by a taxicab and suffer injuries, you will need to prove both liability and damages to collect compensation for the harm you endured. However, if you were a passenger in a taxicab and injured in an accident, your main issue will be showing damages. This is because most taxicab accidents involve fault resulting from one driver or another. Consequently, as a taxicab passenger, you can pursue the taxicab driver, the taxicab company, or the other culpable party for the injuries you suffered.
Liable Parties in a Bronx Taxi Accident
Many people do not realize that it is not only the taxicab driver that can be held accountable for injuries suffered in a taxi accident. Even if the driver has some degree of fault, if other parties contributed to the accident, you can potentially get compensation from them as well.
In a Bronx taxi accident, the following individuals and entities can bear liability:
The taxi driver: If a taxi driver engages in unsafe behavior behind the wheel and a crash results, the collision victims can hold the taxi driver liable.
The taxi company: In some instances, if the taxi company negligently hired a driver or did not supervise them properly, and the driver is involved in an accident. The taxi company can be held liable for the victim's injuries.
The taxi manufacturers: When an accident occurs because of a taxicab malfunction, the company that sold, distributed, or manufactured the faulty taxicab or the defective taxi parts can be responsible for the victim's injuries.
Motorists, pedestrians, and bicyclists: It is not always the taxicab driver that is at fault for an accident. Sometimes taxi collisions occur because of other motorists, bikers, and even pedestrians. As a result, all those responsible can be held liable for a victim's injuries.
Governmental agencies: New York governmental agencies are responsible for ensuring that the state's roads are safe from hazardous conditions. That is why, in some cases, if a taxi gets into an accident because of an unsafe road condition. The government can be held responsible for the harm experienced.
When you work with the experienced taxi attorneys at Jacoby & Meyers LLP, we can figure out not only who was liable for your accident, but also pursue all those responsible for the injuries and damages you experienced.
Common Causes of a Bronx Taxi Accident
Taxi accidents can occur for a variety of reasons, especially on the busy Bronx roads.
However, some of the more common reasons for this type of accident include:
Driving aggressively such as speeding or failing to yield to the right of way
Distracted driving such as texting and driving or eating while driving
Not stopping at red lights or stop signs
Improper lane changes
Blocking traffic to pick up passengers or to drop them off
Not looking for other traffic or pedestrians before turning at an intersection
Driving while tired
Driving under the influence of drugs or alcohol
Faulty taxicab parts such as breaks not working
It is vital that after a taxi accident, you speak to an experienced taxi attorney as soon as possible. Our lawyers can not only start investigating your accident and figuring out what happened, but we can also go after the compensation you need to help your recovery.
Common Bronx Taxi Cab Accident Injuries
If you have been involved in a Bronx taxi cab accident, there are two important factors you need to show to win your case. These factors include liability and damages.
In terms of damages, you need to prove the nature and extent of your injuries as well as the severity of these injuries. Typically, when an individual is involved in a taxicab accident, the injuries are exceptionally grave as taxicab passengers rarely use seat belts.
Consequently, some of the most common serious injuries that result from a taxicab accident include:
Broken bones or fractured bones
Severe burns
Head and neck injuries
Facial lacerations
Broken nose
Whiplash
Eye injuries
Traumatic brain injuries
Spinal cord injuries
Internal organ damages
Extreme mental stress
Death
Following these horrific taxicab accidents, if a victim's injuries are substantial, they can often result in life-long medical conditions that can have the victim facing astronomical medical bills and significant types of medical treatments. That is why it is imperative to discuss your case with an experienced Bronx taxi accident attorney who can go after the compensation you need to cover these substantial costs.
Types of Damages You Can Recover in a Bronx Taxicab Accident
If you have been injured in a Bronx taxi cab accident, you may be entitled to certain types of damages, including economic, non-economic, and punitive damages.
Economic damages: These damages are actual verifiable losses that result from the taxicab accident.
They include:
Medical bills, including past, current, and future medical expenses (ambulance rides, hospital stays, surgeries, doctor visits, prescription medications.)
Lost wages including past, current, and future lost wages as a result of not working
Lost earning capacity
Personal property damages
At-home nursing care
Rehabilitative services such as physical therapy and occupational therapy
Medical devices such as crutches or wheelchairs
Other out-of-pocket expenses
Non-economic damages: These damages are rather subjective losses that are not easily quantified.
These damages include:
Pain and suffering
Mental anguish
Loss of companionship
Loss of consortium
Loss of enjoyment of life and activities
Loss of a limb
Loss of reputation
Punitive damages: Unlike compensatory damages, which are meant to compensate the victim, punitive damages are intended to punish the defendant for their wrongful actions. In New York, victims need to show clear and convincing evidence that the defendant acted with a complete disregard for their health and safety. As a result, these damages are not frequently awarded as the standard of proof is relatively high.
Timelines for Filing a Claim Following a Bronx Taxi Accident
The statute of limitations is a specific law that dictates how much time you have to file a claim for injuries and damages following an accident. In New York, the statute of limitations for filing a Bronx taxi accident claim after a taxi accident is three years from the accident date. If you do not file a claim within this allotted time, you may be barred from collecting damages for your injuries.
However, it is crucial to keep in mind that there are numerous expectations to this rule that can shorten or extend the amount of time you have to file. For instance, if your loved one died as a result of a taxi accident. You only have two years from the date of the passing to bring forth a wrongful death lawsuit. That is why it is imperative to speak with an experienced Bronx taxi accident attorney as quickly as possible.
Our legal team at Jacoby & Meyers LLP can not only help you figure out how much time you have to file your specific claim, but we can also ensure that all your legal motions and legal documents are filed correctly and on-time.
In general, it is important to proceed with a taxi accident claim quickly. This is because over time, evidence of the accident can disappear, relevant witnesses may no longer be willing to testify, and memories of the accident can fade. As a result, all of these factors can end up hindering the success of your case.
What Steps Do You Need to Take After a Bronx Taxi Accident
Whether you decide to pursue legal action or not following your taxi accident, there are specific steps you need to take following your taxi collision. These actions are not only critical in helping to keep you safe and healthy but also to protect your legal rights as well.
These actions include:
Contact the police: You must call 911 after your taxicab accident. These local officers can provide you with any emergency medical assistance you need and investigate the accident to verify what happened. If you decide to pursue a legal claim, this police report can provide you with valuable evidence.
Get medical help: Even if you do not need emergency medical help after your accident you should still be examined by a doctor. These physicians can not only verify that you do not have any severe and deadly hidden injuries, but they can write down their findings in their medical report. This report can provide you with vital evidence needed to prove damages.
Gather evidence: If it is safe, make sure to take as many pictures of the accident scene as you can. Include photos or videos of your visible injuries, the vehicles involved in the crash, any skid marks on the road, dangerous hazards, any traffic signs near the accident scene, and the weather conditions at the time of the accident.
Get driver information: Make sure to get names, contact information, insurance information, the Vehicle Identification Number (VIN), and the driver's license number from all the motorists involved in the accident, including the taxicab driver.
Witness details: If any individuals at the crash scene saw what happened, try to get their names and contact information. Their statements can provide you with valuable evidence needed to help prove what happened and who was at fault.
Contact an experienced Bronx taxi accident attorney at Jacoby & Meyers LLP: It is critical to contact our skilled Bronx taxi accident attorneys as quickly as possible following your Bronx taxicab accident. These lawyers can promptly get to work investigating the accident, gathering critical evidence, and going after the damages you need.
Bronx Taxi Accident Lawyer FAQ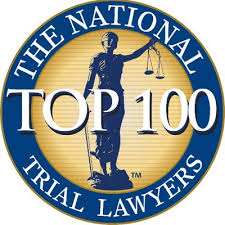 If you are involved in a Bronx taxi cab accident, the situation can be horrific, stressful, and overwhelming. Worse yet, victims of this terrifying accident often have no idea what they are supposed to do next, who they need to call for help, or what legal actions they can pursue.
However, the law firm of Jacoby & Meyers LLP wants to help you get through this traumatic ordeal by providing you the clarification you need. Our firm has found that many taxi accident victims often have the following frequently asked questions. With the below answers, we hope to provide you the information you need, explain what legal options you have, and show you how our legal team can help you obtain the justice you deserve.
---
You Can Reach out to Our Bronx Taxi Attorneys Right Now
If your or a loved one has been injured in a Bronx taxi cab accident, contact the law firm of Jacoby & Meyers LLP today online, via a live chat with one of our representatives, or call us at (718) 294-0813. We know that accidents don't always take place during business hours, so a member of our team is always standing by to talk or chat with you. Let our Bronx taxi accident lawyers fight passionately for the justice and compensation you deserve, while you focus on what matters most: Your healing.
Bronx Office
656 East Fordham Road
Bronx, NY 10458
Client Testimonials
Review: 5/5
★ ★ ★ ★ ★
"We had the most amazing trial attorney at Jacoby and Meyers…. My sister was hit by a car in a parking lot and was really hurt. Sharon fought so hard in court for her. Sharon was really well liked by the people in the Court and did so much for my sister on her case…. It is a great firm and I highly recommend it to anyone with an injury case."
Review by: Carolina V.
Check out some of our other reviews.