Queens Car Accident Attorney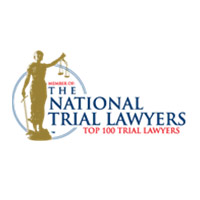 Queens is a bustling borough located just minutes from Manhattan across the East River. With a population of 2.2 million people, this borough is busy and active 24 hours a day, every day of the week. As such, the potential exists for you to get into a Queens car accident at any time.
Perhaps a negligent driver rear-ended you on Woodhaven Boulevard–or maybe you got into a serious car accident on Union Turnpike someone else caused? Did a drunk driver hit you on Queens Boulevard or Northern Boulevard? No matter where your accident occurred in Queens, one thing is certain: You need someone on your side who can fight for your rights after a serious injury accident if the crash was not your fault.
When a car accident occurs in Queens, the steps you take immediately afterward can have a serious impact on your ability to collect the money you need to recover. The best step you can take after a car accident in Queens is to hire an experienced and aggressive Queens car accident lawyer from Jacoby & Meyers, LLP.
Why Choose Us?
Experience Matters After a Queens Car Accident
At Jacoby & Meyers, LLP, our Queens car accident attorneys know the city inside and out. We provide localized and personalized legal representation from the moment your accident occurs. Our lawyers know the streets, the courts, and the insurance companies that may affect your case. We use this knowledge to better represent our clients after serious injuries.
Why do so many injured Queens car accident survivors choose Jacoby & Meyers, LLP to represent them? One reason is that we know how to win. No matter how complex or how serious the accident, our attorneys can build a case designed to collect maximum compensation. We are also not afraid to litigate cases in court if necessary.
Our track record of success speaks for itself. Here are some of our most notable cases:
$5 million for a multi-vehicle collision on Van Wyck Expressway
$3.5 million for a car accident on Meadowlands Parkway in Secaucus
$2.533 million for a Brooklyn car accident
$2.5 million for a car accident in New Rochelle
$2.5 million for a car and truck accident resulting in spinal injuries
$1.272 million for a Webster Avenue head-on car accident with a drunk driver
Past results do not guarantee any type of future award or success. However, when you choose Jacoby & Meyers, LLP, you can rest easy knowing you have an entire team of legal professionals on your side. We work tirelessly for you, so you can focus your efforts on recovering.
Table of Contents
How Do I Find a Queens Car Accident Lawyer Near Me?
At Jacoby & Meyers, LLP, we want to be the law firm representing you and your loved ones after a serious Queens car crash. Yet, we also know that you have many choices when it comes to choosing the right attorney for your case. When looking for a Queens car crash lawyer near you, it is important to take the time to evaluate various law firms and the lawyers in their group. To get a list of prospective lawyers, visit the top legal sites, such as AVVO, Martindale, and Super Lawyers. We also encourage you to learn more about our Queens accident lawyers on those sites or on our website to find one that you believe may be the best fit for you and your case.
Before choosing the best auto accident lawyer near you, give us a call. We want to get to know you, and we take the time to meet with all prospective clients to help them through this difficult time. To better serve you, we offer a free initial consultation and review of your case, so you can begin exploring your legal options. We can come to you in your home or your hospital room during your recovery. Or we can easily set up a virtual meeting during this time. Call us at 212-445-7000 or fill out our confidential contact form to get started.
Get the Compensation You Need
No-Fault Auto Accident Insurance in Queens
If you suffered an injury in a car accident, you may experience serious physical pain, as well as emotional distress. During this time, medical bills can pile up, and stress can become overwhelming and crushing. Even with health insurance, you can become buried under the weight of medical debt as you face high deductibles or coinsurance amounts. If you're one of the many people without health insurance, the number of zeroes in the amount of debt you owe can make it impossible to face.
New York is a no-fault state. This means that injured Queens accident victims must seek relief from their Personal Injury Protection policies. New York law requires all drivers to purchase $50,000 in PIP insurance. These benefits kick in when you or your passengers suffer an injury in a car crash. You can collect compensation for damages and expenses up to your policy limits without ever having to prove fault. While this may seem easy, injured crash survivors in Queens may find themselves facing numerous obstacles when seeking to collect the money they need.
How a Queens Car Accident Lawyer Can Help
Our auto accident attorneys know how to work with insurance companies to ensure that you get the money you rightfully deserve after a serious crash. Once you exhaust your policy limits, we can also help you file a lawsuit against the negligent party.
If you've suffered injuries in a car wreck due to the fault of someone else, you may pursue monetary damages from the responsible party through a personal injury lawsuit or injury claim once you exhaust your PIP policy.
Through this claim, you can seek compensation for:
Medical expenses

Lost wages

Loss of future earnings

Rehabilitation and long-term care

Pain and suffering
But you can't wait forever; you generally have until three years from the date of your accident to file your suit. This is the statute of limitations. That may seem like a long time, but it can go by quickly while you focus on your physical recovery.
Can I receive compensation if an uninsured driver causes a Queens car accident?
Yes. However, your amount is typically limited to your insurance policy limits. You can directly sue the driver, but it's doubtful you collect any money. If the driver was financially secure, he or she would likely be insured. New York is a no-fault insurance state, so your first step to getting compensation is to file a claim under your mandatory personal injury protection (PIP) policy. PIP benefits cover reasonable medical expenses and a portion of lost wages up to your policy limit, which is $50,000 if you have the minimum amount of coverage.
In a serious Queens car accident, you may quickly meet or exceed your PIP coverage limits. After this happens, your mandatory uninsured motorist (UM) coverage will kick in. New York law requires you to carry UM coverage in the same amounts as liability coverage, which is $25,000 per person for bodily harm that doesn't lead to death and $50,000 per accident for bodily harm that doesn't lead to death.
What Are the Negligence Laws in Queens?
New York follows a pure comparative negligence rule. This means that you can recover money after an accident from a negligent driver, even if you are partly to blame for the accident. However, the amount of money you can recover will be reduced by your percentage of fault.
Because of this, your attorney will need to investigate your accident closely to prove negligence and prevent insurance companies from pinning more of the blame on you after a crash.
As soon as you can, contact a competent Queens car accident attorney at Jacoby & Meyers, LLP. The sooner you file your suit, the sooner you will receive relief from the suffocating debt you may be struggling with.
Where do Car Accidents Occur in Queens?
Being in a car accident is scary. As a resident of Queens, your chance of getting into a car accident is, unfortunately, pretty high. In one three-year period, 1,315 people went to the emergency room, and eight lost their lives—every month because of car accidents in Queens.
Car accidents in Queens can occur at any intersection and on any road. However, some roads in Queens are just more dangerous than others.
Here are some of the most dangerous roads and intersections in Queens, New York.
Intersections
Intersection at Farmers Boulevard and Rockaway Boulevard
Intersection at Brookville Boulevard and Rockaway Boulevard
Intersection at 20th Avenue and Whitestone Expressway
Intersection at Horace Harding Expressway and Main Street
Roads
Interstate 495
Grand Central Parkway
Brooklyn-Queens Expressway
Van Wyck Expressway
Cross Island Parkway
Belt Parkway
Woodhaven Boulevard
Union Turnpike
Queens Boulevard
Northern Boulevard
How long do I have to sue after a Queens car accident?
New York law gives you three years from the date of the car crash to sue the party responsible for the accident and your injuries. If you are seeking compensation for damages after a loved one lost their life in a Queens car accident, you have two years from the date of death to file a wrongful death suit against the person or party responsible for a car accident. In many cases, you can settle without a car accident lawsuit, especially if you have a lawyer handling your claim. However, you should still act as soon as possible. If you are concerned about missing the deadline to file a lawsuit after a car accident, consult a skilled lawyer who can advise you on the best path toward compensation.
How long until my Queens car accident claim is resolved?
Timelines vary greatly among car accident claims, making it difficult, if not impossible, to predict how long you need to wait for settlement or litigation. In some cases, car accident victims settle in under six months. Those who have to go to court typically have to wait at least two years.
Examples of situations that typically increase the time it takes to resolve a car accident injury claim include:
Injuries that require extensive recovery before you can know if you have suffered long-term damage

An insurance company or another party that vehemently disputes liability

Difficulty obtaining witness statements for scheduling depositions

An insurance company acting in bad faith
Your Queens car accident lawyer can evaluate the facts of your case and give you an estimate of how long it might take before you reach a settlement or go to trial for your car accident injury claim.
Should I accept a quick settlement offer after a Queens car accident?
It's never a good idea to accept a settlement offer from an insurance carrier without discussing it with a lawyer, especially if it comes soon after your accident. Insurance companies do not make money by paying each claim that comes their way. In fact, they will do everything possible to deny a claim or attempt to devalue it. One of the most common ways insurance companies avoid financial liability is to offer a quick settlement after an accident. This is especially common when they know their policyholder is at fault for a car accident.
These predatory offers intend to tempt accident victims to settle while financially struggling because of medical expenses and the likely inability to work. They are just enough to get someone to sign on the dotted line, but they very rarely reflect the true value of an accident claim. Early offers typically come before someone knows the full extent of their injuries.
If a person accepts, they also sign away their right to seek further compensation for damages for the same accident and injuries. If someone experiences a permanent injury, they are left with a lifetime of bills for ongoing treatment, and the insurance company is off the hook. Additionally, they do not have to pay for any additional lost wages.
Types of Car Accident Cases We Handle
Queens Car Accidents
There are many types of car accidents. A rear-end accident may require an investigation into distracted driving or defective brakes. A DUI accident, however, may involve investigating the bar or tavern that served the intoxicated driver.
For these reasons, it is important to choose a Queens car accident lawyer that has experience handling your specific type of case. You need a lawyer who understands how to effectively negotiate and build your specific injury case.
At Jacoby & Meyers, LLP, our Queens car accident lawyers have successfully handled a wide range of car accident cases, including:
Side impact crashes or T-bone accidents

Rollover accidents

Hit-and-run accidents

Uninsured or underinsured motorist car accident

Motorcycle

accidents

Pedestrian

accidents
Car Accident Injuries in Queens
We Help Injured Accident Victims Like You
It is equally important to choose a law firm that has experience handling cases with injuries like yours. No two injuries are ever the same, and no two injured survivors ever experience the same pain and suffering. That is why it is important to have a lawyer on your side that will work tirelessly to understand your injuries specifically and how they affect your life.
At Jacoby & Meyers, LLP, we often work with medical teams and physicians to accurately understand and assess your injuries and how they will have an impact on your future. We want to make sure you fully recover or reach maximum medical improvement and that any compensation you receive helps you do just that.
We have helped accident victims like you who suffered from injuries, including:
Head and neck injuries

Whiplash

Traumatic brain injuries

Concussions

Back injuries

Herniated or bulging discs

Spinal cord injuries

Soft tissue injuries

ACL/MCL injuries

Shoulder injuries

Contusions and sprains

Catastrophic injuries

Fractures

Burns

Disfigurement

Amputation

Mental and emotional injuries

PTSD

Anxiety and depression
We Can Help You Get the Money You Deserve
After a serious auto accident injury, victims in Queens need someone on their side who can fight for them and their future. At Jacoby & Meyers, LLP, we represent survivors of car accidents in Queens, New York City, and throughout New York and New Jersey. Our car accident attorneys routinely help their clients in multiple ways, including:
Evaluating the circumstances of a car accident to determine the viability of a claim and provide clients with legal options.

Handling communication with insurance companies and their lawyers to protect clients from questionable tactics insurance carriers use to devalue claims.

Investigating a car accident to uncover all the facts, such as gathering documents, taking witness statements, and looking for other relevant evidence.

Consulting with experts to place a value on a claim, giving clients the best chance of receiving maximum compensation after a car accident.

Negotiating with insurance companies, often securing more compensation than a client could do on his own.

Advocating for clients in the courtroom when the other driver lies, disputes liability, or the insurance company does not want to offer fair compensation.
A car accident attorney at Jacoby & Meyers LLP advocates for their clients to get the compensation they deserve for losses related to an accident and their injuries. Our lawyers also help their clients hold other drivers and parties accountable for their negligence, preventing future people from suffering injuries due to the same person's actions.
We Can Help You Get the Money You Deserve
Filing Your PIP Claim After a Queens Car Accident
Under New York's no-fault law, all drivers must carry personal injury protection (PIP) on their auto insurance policies. This coverage promptly pays monetary damages to those involved in car accidents without regard to fault. It covers both you and anyone who was driving your vehicle with your permission.
Because all drivers must carry PIP, you can only file a personal injury lawsuit to recover those costs not covered under the driver's PIP and for other damages, such as pain and suffering, in cases of a statutorily defined "serious" injury.
The benefits of your PIP policy include payment of:
Medical and rehabilitation expenses

Eighty percent of lost wages from your job, subject to a maximum of $2,000 per month for three years from the day the accident occurred. Note that to receive this benefit, you must sign up for unemployment insurance. You may receive a claim denial if you don't.

Reimbursement for reasonable and necessary expenses, such as transportation to and from medical appointments and household help, up to $25 per day

A $2,000 death benefit is paid to the family of a person who suffers a fatal injury. This is in addition to the basic no-fault policy limits.
The law sets the minimum coverage amounts that drivers must carry at $25,000 for bodily injury that does not result in death ($50,000 for an injury resulting in death), sustained by one person in the accident, AND $50,000 for bodily injury not resulting in death, sustained by two or more people ($100,000 for injuries resulting in death to two or more people). Note that PIP only serves as health insurance and does not cover any property damage sustained in the accident.
Stay on top of the deadlines surrounding your no-fault insurance.
You must file a Notice of Accident to your carrier within 30 days of your accident.

If you are submitting for reimbursement of medical expenses, you have to submit a proof of claim within 45 days of the day you received treatment.

For compensation for lost wages, you must submit a proof of claim for work loss benefits within 90 days of when you missed work.
There are exceptions if you are truly physically unable to meet them, but you should always file within the deadlines if possible. Otherwise, you risk having your claim denied and receiving nothing. A Queens car accident lawyer at Jacoby & Meyers, LLP can help you do this and more.
Is PIP Insurance Enough in a Queens Car Accident?
Your PIP insurance may dry up more quickly than you think if you have a long initial hospital stay or require multiple surgeries or intensive therapy to recover. Even at its full benefit level, it may be woefully inadequate to meet your needs.
A competent Queens car accident attorney at Jacoby & Meyers, LLP can evaluate your case and advise you about whether a personal injury lawsuit is the right option for you.
If you're wondering whether you really need an attorney to file your lawsuit and help your case, the answer is a resounding "yes." Multiple defendants may bear liability in your case. In addition to the driver, you must deal with insurance companies. If the driver was on the job when he or she caused the accident, his or her employer might bear liability as well.
You can bet that any company involved in your suit will have a literal team of attorneys whose job it is to see that their employers pay you as little as possible. They do this every day and understand the law well. Don't go up against that alone. Reach out to Jacoby & Meyers, LLP today.
How Can You Help Your Car Accident Case?
What to Do After a Queens Car Accident?
To receive reimbursement under your no-fault plan and to determine the amount of damages you're entitled to in a personal injury lawsuit, it is absolutely critical that you maintain clear and accurate documentation of the costs you incur to diagnose, treat, and recover from your injury. If you can't prove it, you can't recover it.
Keep bills in a safe place, and don't throw anything away. It's much better to err on the side of keeping something unnecessary than tossing something that could have helped you. When in doubt, your lawyer can help you analyze your expenses and help you determine which ones may be compensable in your car accident claim.
Seek Prompt Medical Treatment
If you were involved in a severe car accident, it's likely an ambulance transported you to a nearby emergency room in Queens. However, if you refused treatment at the accident scene or refused to go to the emergency room, you must let a doctor check you out as soon as possible. Not all injuries are visible, and failure to treat them puts your life at risk.
Additionally, brain injuries, organ damage, and internal bleeding do not always show symptoms, so medical treatment can prevent further damage. You may think you are only a little sore, or you only have a couple of bruises, but this can indicate serious internal injuries or damage to your vital organs.
You must also go to the doctor after a Queens car accident to ensure any injuries you have, even seemingly minor injuries, are documented in your medical record. Medical documentation serves as valuable evidence for an insurance claim and car accident injury lawsuit that makes it hard for an insurance company to claim the accident did not lead to your injuries.
Queens Car Accident FAQs
If you were in a car accident in Queens and suffered injuries because of another driver, you might feel angry, frustrated, overwhelmed, and unsure about your next steps.
New York law permits you to bring a lawsuit against the at-fault party after you exhaust insurance options. Contact an experienced Queens car accident lawyer courtesy of Jacoby & Meyers LLP, who can guide you through the claims process and advise you on when to file a car accident injury lawsuit to seek compensation for damages. Until you have the chance to meet with a lawyer, we provide some preliminary information with the following answers to frequently asked questions about car accidents in Queens.
Do I have to file a police report with the NYPD after a Queens car accident?

You do have to report your accident within 10 days, but not always with the NYPD. New York's accident reporting requirements are more involved than many other states. New York has separate reports for the police and civilians. You always have to fill out a civilian report, but the NYPD might not always submit an official police report. If your Queens car accident was serious and led to bodily harm, it's likely the police showed up to fill out a report.
According to the law, you must call the police to come to the scene of a car accident if you suspect at least $1,000 in vehicle or property damage, if someone suffered injuries, or if someone dies. Those who leave the scene of the accident face potential criminal charges, even if they were not at fault for the accident.
Do I have to testify in court after a Queens car accident?
The vast majority of car accident injury claims involving car accident injuries and other types of motor vehicle accident injuries settle long before going to trial. Litigating is expensive for both sides, so everyone has the motivation to reach an agreeable settlement. However, some claims end up in court. Your attorney will evaluate your case and discuss any challenges or obstacles that could impede negotiations.
Can I afford to hire a Queens Car accident lawyer at Jacoby & Meyers LLP to represent me?
Yes, anyone can afford a Queens car accident attorney at Jacoby & Meyers LLP. It's our standard to offer free consultations or case reviews to potential clients. During these initial meetings, you have an opportunity to share your story, ask questions about your claim, and learn if you have a viable claim.
If you choose to hire the attorney you meet, and we feel you have a good case, you'll enter a contingent fee agreement. This agreement allows the firm to deduct attorney fees and other costs of representation only from any compensation you receive for your injuries due to your lawyer's effort. You do not have to pay an upfront retainer fee to hire a lawyer after your Queens car accident, giving you access to quality representation regardless of your financial situation.
---
Contact a Queens Car Accident Lawyer
Car accidents can leave victims in pain, both physically and financially, to say nothing of the mental health toll a serious accident can take on a person. Jacoby & Meyers, LLP, started in 1972 to make high-quality legal representation available to all those who need it. In the nearly 50 years since, our attorneys have established a track record of recovery for our clients and a reputation for compassionate legal representation.
We operate on a contingency fee basis, and you do not owe us money until we recover for you. Trust us as we bring our experience, knowledge of the law, and compassion for our clients to your case while you focus on healing from your accident. Contact us online or by phone at (877) 494-1547 today for your free case evaluation.
Client Testimonials
"If it were not for the integral legal team of experts at Jacoby & Meyers I would not be where I am today with my recovery. I highly recommend hiring Jacoby & Meyers should you ever find yourself injured in an accident, and an individual or company needs to be held accountable for their negligence." -C.J.
Check out some of our other reviews.