Queens Car Accident Lawyer
Being in a car accident is scary, and as a resident of New York City, your chances of being involved in one are, unfortunately, pretty high. In one three year period, in Queens alone, 1,315 people went to the emergency room, 114 were hospitalized, and eight died—every month.
But New York law provides a way for you to get some relief. If you've suffered injuries in a car wreck due to the fault of someone else, you may pursue monetary damages from the responsible party through a personal injury lawsuit.
But you can't wait forever; you generally have until three years from the date of your accident to file your suit. This is known as the statute of limitations. That may seem like a long time, but it can go by quickly while you are focused on your physical recovery.
As soon as you can, contact a competent Queens personal injury attorney at Jacoby & Meyers, LLP. These suits are complicated, and the more time you give your attorney to analyze and prepare your case, the better off you will be. And of course, the sooner you file your suit, the sooner you will receive relief from the suffocating debt you may be struggling with. So don't wait. Reach out to Jacoby & Meyers, LLP's attorneys as soon as you can.
Car Accident Injury Statistics in Queens, NY

Source: https://www.itsmr.org
What To Do After a Queens Car Accident?
When you've been in an accident, there are certain things you should make sure that you do. Of course, if you've been seriously injured, you may not be able to take these actions right away, and in extreme cases, a loved one may need to step in and do some of these tasks on your behalf.
Stay at the Scene
In some cases, leaving the scene of your accident may not even be physically possible if you were injured badly enough, but even if you can unbuckle your seatbelt and walk away, don't. Remember, never leave the scene of an accident.
You are required to remain and provide certain information to the other driver: your name and address, vehicle registration, driver's license, insurance information, and license plate number. Failing to do so is a criminal offense, and the last thing you need after an accident is to have to pay a fine and spend some time in jail.
If you can, immediately following your accident, move to a place of safety and call 911. This will, of course, dispatch both medical help and law enforcement to the scene of your accident. The police will arrive on the scene and begin their initial investigation. This will involve taking photos of the scene and interviewing those involved and any witness to the accident.
When the police officers leave, they will then prepare an accident report detailing their observations. You should ask for and make sure you receive a copy of this report. Should you decide to file a lawsuit down the road, it could prove valuable to establishing your case.
It's also important that you get checked out by an EMT on the scene, even if you don't feel injured. Sometimes, accident victims are in shock, and their bodies do not register pain and injury as they would under normal circumstances. A medical professional can give you a once over to make sure you don't miss any injuries.
File Your PIP Claim
Under New York's no-fault law, all drivers must carry personal injury protection (PIP) on their auto insurance policies. This coverage is intended to promptly pay those involved in car accidents for monetary damages suffered in the accident, without regard to fault. It covers both you and anyone who was driving your vehicle with your permission.
Because all drivers are required to carry PIP, personal injury lawsuits can only be brought to recover those costs not covered under the driver's PIP and for other damages, such as pain and suffering, in cases of a statutorily-defined "serious" injury.
The benefits of your PIP policy include payment of:
Medical and rehabilitation expenses
80 percent of lost wages from your job, subject to a maximum of $2,000 per month for three years from the day the accident occurred. Note that to receive this benefit, you must sign up for unemployment insurance. Your claim may be denied if you don't.
Reimbursement for reasonable and necessary expenses, such as transportation to and from medical appointments and household help, up to $25 per day
A $2,000 death benefit paid to the family of a person who suffers a fatal injury. This is paid in addition to the basic no-fault policy limits.
The law sets the minimum coverage amounts that drivers must carry at $25,000 for bodily injury that does not result in death ($50,000 for an injury resulting in death), sustained by one person in the accident, AND $50,000 for bodily injury not resulting in death, sustained by two or more people ($100,000 for injuries resulting in death to two or more people). Note that PIP only serves as health insurance and does not cover any property damage sustained in the accident.
Stay on top of the deadlines surrounding your no-fault insurance.
You must file a Notice of Accident to your carrier within 30 days of your accident.
If you are submitting for reimbursement of health care costs you have to submit a proof of claim within 45 days of the day you received treatment.
To be entitled to compensation for lost wages, you must submit a proof of claim for work loss benefits within 90 days of when you missed work.
An exception is made to the deadlines if you are truly physically unable to meet them, but you should always file within the deadlines if possible. Otherwise, you risk your claim being denied and receiving nothing. A Queens car accident lawyer can help you do this and more.
Document, Document, Document
To receive reimbursement under your no-fault plan and to determine the amount of damages you're entitled to in a personal injury lawsuit, it is absolutely critical that you maintain clear and accurate documentation of the costs you incur to diagnose, treat, and recover from your injury. If you can't prove it, you can't recover it.
Keep bills in a safe place, and don't throw anything away. It's much better to err on the side of keeping something unnecessary than tossing something that could have helped you.
Keep track of the costs of:
Ambulance ride from the scene of the accident to the hospital
Your initial hospital stay
Surgeries
Doctors' fees
X-rays and lab and other diagnostic tests
Medications
Follow-up appointments
Transportation to and from your doctor's office, therapy, and your pharmacy
Physical or occupational therapy
Medical devices, such as crutches, canes, walkers, wheelchairs, breathing machines, oxygen machines, and slings
Mental health treatment required due to trauma from the accident
Services that you have to pay to have performed for you because your injury prevents you from doing them (household chores, grocery shopping, lawn maintenance, child care)
Repairs to your vehicle or a determination from your insurance company that it's a total loss
Verification of missed work and the wages, tips, commissions, and retirement contributions you missed out on by not being able to work
Not all of these costs are reimbursable under your PIP plan, but you can seek compensation for those that are not are recoverable in a personal injury suit against the person responsible for your accident.
Is PIP Insurance Enough in a Queens Car Accident?
Serious injuries cost serious money to treat and from which to recover. Your PIP insurance may dry up more quickly than you think if you have a long initial hospital stay or require multiple surgeries or intensive therapy to recover. And PIP doesn't cover everything, so even at its full benefit level, it may be woefully inadequate to meet your needs.
That's where a lawsuit may be your best bet. A competent Queens car accident attorney can evaluate your case and advise you about whether a personal injury suit is the right option for you.
If you're wondering whether you really need an attorney to file your lawsuit and be involved in your case, the answer is a resounding YES. Multiple defendants may bear liability in your case. In addition to the driver, insurance companies will be involved. If the driver was on the job when he or she caused the accident, his or her employer might be brought in as well.
You can bet that any company involved in your suit will have a literal team of attorneys whose job it is to see that their employers pay you as little as possible. They do this every day and understand the law well. Don't go up against that alone. Reach out to an attorney today.
How a Queens Car Accident Attorney Can Help?
Personal injury suits are complicated and usually involve lots of moving parts and multiple parties. It's important to have someone on your side who understands New York's personal injury law and who has handled car accident cases and resolved them favorably in the past.
Filing Your Suit
The first big question to answer is who you should sue. What seems like a simple question is not always so. The driver, his or her employer, and perhaps more than one insurance company may be necessary parties. Failure to file against the proper defendants can leave you with no recovery. A suit against the wrong defendant can be dismissed by the court entirely. Not including someone who could be responsible for your damages and letting the statute of limitations expire can leave you with nothing, just as if you had never filed or your suit was dismissed.
Negotiation
Most personal injury lawsuits are settled out of court and never make it to a trial. This happens by negotiating with the other party and arriving at a settlement offer that you are willing to accept. An attorney with strong negotiating skills who has seen cases like yours before, and knows what a reasonable offer looks like, can make all the difference to the amount of your settlement.
Negotiations can continue, and you can accept an offer right up until a jury receives your case for deliberation—yes, even after the trial has started. Keeping the door open to further negotiations is always a good idea, and walking away from the table is almost always a bad move.
You should also remember that the decision regarding whether to go to trial or accept an offer is always and only yours. Your attorney has a legal obligation to bring you every offer the other party makes, even if he or she thinks it's an unfair offer. Your attorney also has a responsibility to offer you sound legal advice on any offer's adequacy and how you may or may not comparatively fair at trial. But ultimately, the decision rests with you, and your attorney has to follow your direction.
Taking Your Case to Trial
If you do not end up receiving an offer that you want to accept, your final option is to then take your case to trial before a jury. This is another area in which your decision about who to hire to represent you makes a huge difference. Litigation requires skills that not all attorneys possess. These skills take time and practice to perfect.
The person representing you must understand how to select and speak to jurors, how to question witnesses in a way that doesn't alienate the jury, and how to break what may be complex medical issues into understandable language the jury will comprehend.
Choose an attorney who not only has courtroom experience but also has car accident trial experience. You wouldn't let a podiatrist fix your heart, and you don't want a corporate attorney handling your personal injury case.
Contact a Queens Car Accident Lawyer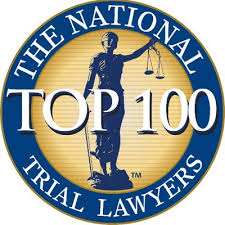 Car accidents can leave victims in pain, both physically and financially, to say nothing of the mental health toll a serious accident can take on a person. Jacoby & Meyers, LLP, was founded in 1972 to make high-quality legal representation available to all those who need it. In the nearly 50 years since our attorneys have established a track record of recovery for our clients and a reputation for compassionate legal representation.
We operate on a contingency fee basis, and you do not owe us money until we recover for you. Trust us as we bring our experience, knowledge of the law, and compassion for our clients to your case, while you focus on healing from your accident. Contact us online or by phone at (877)-565-2993 today for your free case evaluation.
Client Testimonials
"If it were not for the integral legal team of experts at Jacoby & Meyers I would not be where I am today with my recovery. I highly recommend hiring Jacoby & Meyers should you ever find yourself injured in an accident, and an individual or company needs to be held accountable for their negligence." -C.J.
★★★★★
Check out some of our other reviews.