Staten Island Pedestrian Accident Attorney
Most everyone knows the basic rules of safety when crossing a road: look both ways before stepping off the curb, and stay in the crosswalk (when one is available). Likewise, most people know to walk against traffic, and to stay as far to the left as possible, when walking along a road without a sidewalk. Unfortunately, following those rules on Staten Island streets does not always keep local residents and visitors out of harm's way.
That is no surprise. In a collision between a vehicle and a pedestrian, the pedestrian loses. If the accident does not kill the pedestrian, it will almost certainly cause serious, often life-altering injuries. Pedestrians who suffer the trauma of a collision with a car, truck, or bicyclist face daunting physical, emotional, and financial challenges that could endure for years, or forever.
If a pedestrian accident on Staten Island involving a careless driver or cyclist has left you seriously injured or caused a tragic loss of life, then you have rights under New York law to recover substantial compensation. The experienced Staten Island Pedestrian Accident lawyers at Jacoby & Meyers, LLP, want to help. Contact us today.
Your Lawyers for Staten Island Pedestrian Accident Victims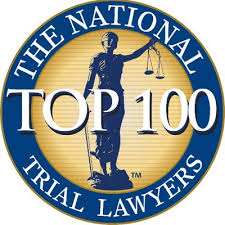 Almost 50 years ago, Jacoby & Meyers, LLP, opened its doors as a law practice dedicated to a singular mission: helping victims of accidental injury recover the compensation they deserve, by providing them with top-quality legal advice that put them on a level playing field with insurance companies and aggressive defense lawyers. Today, we are the Tri-State area's preeminent personal injury law practice, having recovered millions of dollars in settlements and jury verdicts for our clients, including those devastated by a Staten Island pedestrian accident.
We attribute a significant part of that success to our personalized approach to representing accident victims and their families. Our clients receive the attention and respect their cases deserve, in every matter, no matter how large or small their claim. At Jacoby & Meyers, LLP, we know that for our clients, their case is the most important case, and so that is how we treat them.
Staten Island Pedestrian Accident Injuries
Pedestrian accidents happen here. In fact, there were 376 pedestrian accidents on Staten Island in one recent year, according to official data. Four of those accidents resulted in a fatality. Virtually all of the rest left the pedestrian injured.
Surviving a pedestrian accident on Staten Island is only half the battle, as the saying goes. Here at Jacoby & Meyers, LLP, our team has represented numerous pedestrian accident victims who have suffered all manner of injuries, including:
Traumatic brain injury – A collision with a vehicle or bicycle usually throws a pedestrian to the ground. Commonly, the pedestrian's head strikes a hard surface—the road, the vehicle, or a roadside object. A severe blow or jolt to the head can cause a traumatic brain injury, or TBI, leaving the accident victim with long-lasting cognitive, motor, and emotional impairments. In the worst cases, a TBI can leave the victim in a coma or permanently semi-conscious state.
Spinal cord injury – The same violent trauma that causes a TBI can also damage a pedestrian's spinal column and, with it, the pedestrian's spinal cord. Bruising or tearing of the spinal cord often leaves a pedestrian accident victim with permanent numbness, weakness, or paralysis that can alter the victim's life and cost millions of dollars in expenses.
Traumatic amputation and crush injuries – A vehicle that runs over a pedestrian or a collision that throws the pedestrian against the edge of a roadside object can in some instances result in the partial or total severing of a limb from the body, or will crush the limb and the bones within it. This sort of "traumatic amputation" causes massive blood loss. If the pedestrian survives that trauma, the pedestrian may still lose the limb or lose the use of it, leaving the accident victim with long-lasting and expensive disabilities.
Orthopedic trauma – In even the most "minor" Staten Island pedestrian accident, there is a high probability of sustaining a broken bone, dislocated joint, or damage to soft tissue. These injuries may heal in time, but that does not make them any less painful. The worst of these injuries can cause permanent disabilities.
Of course, this is just a sampling of the injuries a pedestrian accident can cause. As we said above, the pedestrian victim in a collision with a vehicle or bicycle takes the brunt of the force and suffers most of the trauma. Virtually any injury imaginable can flow from a pedestrian getting hit by a car, truck, motorcycle, or bicycle on Staten Island.
No matter what type of injury you or a loved one suffered in a Staten Island pedestrian collision, the team at Jacoby & Meyers is ready and able to help.
How Staten Island Pedestrian Car Accidents Happen
There are times when a pedestrian makes an error that ends in a collision with a vehicle or bicycle. Most of the time, however, the fault for a Staten Island pedestrian accident lies with the vehicle driver or cyclist involved in the collision. According to official New York State data, the most common contributing factors in pedestrian accidents are:
Failing to give the pedestrian the right-of-way – In New York, pedestrians have the right of way at all intersections. Pedestrians crossing at other parts of the road should yield the right of way to vehicles, but drivers and cyclists must do everything they can to avoid a collision with a pedestrian. Unfortunately, drivers and cyclists on Staten Island sometimes act as if they have the right to rule the road, no matter what their legal obligations. The result: failing to yield the right of way constitutes the single most common cause of pedestrian accidents.
Distracted driving– Too often when driving on Staten Island, drivers take their eyes off the road when they get to an intersection. They peek at their smartphones. They fiddle with the radio. They check their hair and makeup. In these fleeting moments of distraction, drivers become blind to pedestrians stepping off a curb in front of them, and catastrophe soon follows.
Impaired or fatigued driving – Drivers under the influence of drugs or alcohol, or who have not gotten enough sleep, have impaired motor coordination, slow reaction times, and disordered decision-making. In other words, they put pedestrians at extreme risk of a collision.
Backing up – On Staten Island, drivers sometimes back out of driveways without looking to see if there are pedestrians on the sidewalk behind them. The resulting collision harms pedestrians not just in the initial impact, but also by throwing the pedestrian into the street, where another collision might occur.
Ignoring traffic signals – Pedestrians at intersections rely on drivers to obey traffic signals, signs, and lane markings. Drivers who fail to follow these traffic control measures put pedestrians in danger of a devastating accident.
Poor or confusing road design – Sometimes, drivers and pedestrians try to follow the rules of the road, only to find the roads and signals so poorly designed or confusing that accidents will inevitably happen. For example, a "blind" intersection can have visual obstructions preventing pedestrians and drivers from seeing each other.
The fact of the matter is, pedestrians always run a risk when they step out into a road, even when they follow traffic signals and stay in the crosswalk. To minimize the dangers they face, pedestrians can follow two simple pieces of advice: See, and Be Seen.
Try to make eye contact with drivers and cyclists before stepping off the curb. Always walk on the sidewalk when there is one, and walk against traffic when you do not have a sidewalk to use. If walking or jogging on roads without sidewalks after dark, always wear reflective clothing and a headlamp.
When Pedestrians are in a car accident, truck accident, or even a motorcycle accident they tend to often blame themselves. At Jacoby & Meyers, we urge our clients to set those thoughts aside. Even if your actions may have contributed to a Staten Island pedestrian accident, you likely still have rights to compensation because, at the end of the day, drivers and cyclists have a duty to ensure your safety as a pedestrian.
Damages in Staten Island Pedestrian Accidents
If one aspect of Staten Island pedestrian accidents is virtually guaranteed, it is that recovering from injuries or the tragic loss of a loved one will involve significant physical, emotional, and financial struggle.
The team at Jacoby & Meyers works day-in, day-out to ensure our pedestrian accident injury clients obtain the financial compensation they need to overcome these challenges and move forward with their lives. The items of money damages we frequently seek to recover for our clients include:
Medical costs, such as those resulting from hospital stays, physical therapy, filling prescriptions, buying medical equipment, and paying for in-home or rehabilitative care.
Lost wages and lost income opportunities. The pedestrian victim in a Staten Island accident often has no choice but to take time off from work to heal. Sometimes, a family member must also skip work to care for an injured accident victim. We often seek to recover the wages victims and their families lose during that period of recovery. We also frequently seek to recover income victims would have earned in the future, but for the disabilities caused by their pedestrian accident injuries.
Pain and suffering. It is difficult to put a price tag on pain, but our Staten Island pedestrian accident clients deserve to receive compensation for the physical and emotional agony their accident has forced them to endure.
Damage to Relationships (a.k.a. "loss of consortium") and to life enjoyment. Pedestrian accidents cause massive trauma that limits the victim's ability to engage in the sorts of day-to-day activities and relationships that make life meaningful. Victims deserve to be paid for the harm done to those important aspects of their lives.
Punitive damages – In particularly outrageous cases involving severe recklessness or intentional harm, a court may also award punitive damages to punish the wrongdoer.
Fees and Outcomes in Staten Island Pedestrian Accidents.
In the aftermath of a Staten Island pedestrian accident, no one wants to worry about how they are going to pay for a lawyer. That is why Jacoby & Meyers offers a free consultation for accident victims and their families, and (if we decide to work together) we represent our clients on a "contingent fee" basis in which we receive legal fees only if we recover money for our client through a settlement or victory in court. That arrangement ensures that our firm and our clients have the same goal: to obtain the maximum compensation available under New York law.
How much compensation can our clients expect to receive? In short, we cannot say without first obtaining a detailed understanding of the facts of a client's case. Every Staten Island pedestrian accident case is different. The amount of money a case is "worth" depends upon a wide range of factors, including our client's age, family status, income, and general state of health; the harm the accident and its injuries have inflicted on our client's life; and (importantly) the resources the parties with legal liability to our client have to pay a damages award.
No matter what a case is "worth," however, our clients can always rest assured that our lawyers will fight for every dollar of compensation they deserve.
Staten Island Pedestrian Accident FAQ
Traffic accidents routinely leave pedestrians injured on Staten Island. For example, a woman was struck and killed by a suspected hit-and-run driver recently as she attempted to cross the Staten Island Expressway in the early morning hours. NYPD, upon arriving at the scene, discovered the 28-year-old woman unconscious and unresponsive on the roadway near the HOV lane with traumatic injuries throughout her body. She was pronounced dead at the scene.
Victims of those accidents and the families of those tragically killed in them often have questions about their legal rights. Below we answer some common questions about Staten Island pedestrian accidents and victims' rights to compensation for them. For answers to specific questions about a pedestrian-involved traffic accident that left you or a loved one injured, contact an experienced Staten Island pedestrian accident attorney today.
Frequently Asked Questions
---
Call Jacoby & Meyers, LLP's Staten Island Pedestrian Accident Injury Lawyers
Do not wait to speak with a lawyer if a Staten Island pedestrian accident has turned your life into a living nightmare. The sooner you contact an experienced accident injury attorney, the better your chances of recovering the money you need to pay for your care and to put the trauma of your accident behind you.
The committed team of pedestrian accident lawyers at Jacoby & Meyers, LLP, wants to help you protect your legal and personal interests. We have decades of experience standing up for the rights of injured pedestrians on Staten Island and throughout the Tri-State area. For a free, no obligation case evaluation with a dedicated personal injury lawyer today, call us at (877) 488-1707 or contact us online.
Client Testimonial
"After my accident I contacted a law firm and explained the situation. They told me about cases they've had in the past and the most compensation they got for clients. They made me aware that they were not interested at the time but, I could contact them in the future if anything changed. After my surgery 2 years later my wife suggested I contact an attorney. Since it happened in a different state I contacted an attorney in that state and was told the statute of limitations was up. My wife told me not to give up, that's when I contacted Jacoby & Meyers. They were able to figure out how to proceed with the case and settled it for 15 times the amount that the original law firm had said might be possible. I highly recommend Jacoby & Meyers, they were professional and kept me informed throughout the entire process." -Charles D.
★★★★★
Check out some of our other reviews.
Jacoby & Meyers, LLP
26 Watchogue Rd Suite 1
Staten Island, NY 10314
(877) 488-1707