Staten Island Spinal Cord Injury Attorney
When someone injures you in a Staten Island accident, if all goes well, you return to your family and get back to your everyday life in Staten Island.
It's not that simple when you have a spinal cord injury. When an accident damages your spine, the healing process is far more complicated and limited. Whether your spinal damage is minor or severe, it often causes physical impairments that never go away.
The inability to recover is what places spinal cord damage in the catastrophic injury category. With a catastrophic injury, the damage is often so severe, the injured victim dies immediately. If they live through the initial emergency treatment, during high-tech injury repairs, and long-term hospitalization, their life remains on hold.
After they reach maximum healing, people with spinal cord injuries must work through a tough and costly recovery and rehabilitation process. Even in the case of minor spinal cord damage, full recovery often means permanent impairments, limited job prospects, and drastic financial and lifestyle changes.
Spinal cord injuries often occur due to negligent and intentional acts. They happen because a negligent driver causes a horrific crash or a property owner negligently maintains a staircase. They occur in public spaces, on business premises, and when the injured person is working hard on the job. If someone caused or contributed to a spinal injury that changed your life, they should pay for the lifelong damages they cause. Our Staten Island Spinal Cordinjury lawyers can help you get them to do just that.
We Hold Negligent Parties Responsible
At Jacoby & Meyers, LLP, we believe that all injured people deserve expert legal representation. Since 1972 we've made sure that our injured clients had our firm's knowledgeable legal experts in their corner. We have recovered damages from negligent individuals, corporations, manufacturers, and anyone else who injured our clients. We've provided compassionate legal representation and we've always worked hard to produce the best outcomes possible.
Our attorneys have worked with injured patients and their families as they struggled to reclaim their lives. We've seen, first hand, how catastrophic injuries had the power to destroy a family's hopes and dreams. We've understood that a financial recovery couldn't restore everything an injured person lost but it could help them build a stronger financial future.
We've always worked hard to protect our clients' legal rights by staying on top of important trial preparation and strategies. In performing these important tasks, we've also recognized that our clients needed to know what we were doing on their behalf. That's why we've established an online client case file review system. Our online system stores our clients' case information in a secure environment. This has given our clients instant access to their case status whenever they choose.
Our Firm's Results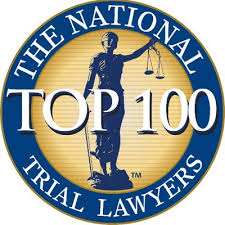 Our lawyers have produced serious results for our injured clients. We have negotiated cases with defendants, insurance companies, and their defense attorneys. We have worked out settlements with mediators through the Alternative Dispute Resolution process. When a trial was the best way to resolve our clients' damage claims, we've prepared our cases and presented our evidence before a judge and jury.
Our law firm doesn't guarantee a specific result because each case is unique with varying circumstances and distinct injuries. We can promise to deliver the best results possible. We believe that our case results demonstrate our dedication to our injured clients and their families.
$5.7 million, bus accident wrongful death jury verdict: Our client's child, an 8-year old girl, sustained fatal injuries when a runaway Brooklyn school bus struck her. The bus barely avoided striking the injured girl's brother.
$5 million, truck accident settlement: Our client sustained severe leg, intestine, lung, pelvis, sacrum, and rib injuries. We settled his case during the damage portion of a bifurcated trial. The defendant's insurer paid the $1 million policy limit and his excess liability insurance company paid $4 million.
$2.5 million, tractor trailer accident settlement: Our client was a passenger in a stopped vehicle when a tractor-trailer struck their vehicle while the driver was making a turn. The truck driver left the scene, but the vehicle driver caught up with him. Our client rejected medical attention but went to the hospital later with neck and arm pain. The physician eventually implanted a spinal cord stimulator to relieve the pain.
$1.6 million, construction accident settlement: Our client was working as a carpenter 12 feet above a concrete floor. An unsecured beam on which he was standing twisted, causing him to fall to the concrete below. The crew that constructed the beam had failed to secure it properly. our client underwent back surgery but continued experiencing pain, weakness, and lost range of motion.
What Is a Spinal Cord Injury?
A spinal cord injury occurs when a serious trauma fractures, compresses, crushes, or severs one or more of the spinal vertebrae that surround and protect the spinal cord. The trauma also damages adjacent nerves and potential potentially a brain injury. The injured person loses sensation and function at or below the area where the damage occurs on the spine. Two categories describe the type of spinal cord damage:
Incomplete: Describes an injury that damages the spinal cord but doesn't sever it.
Complete: Describes and injury that severs the spinal cord completely.
Three terms describe a spinal cord injury victim's degree of impairment. It's usually based on the injury location and the damage severity.
Tetraplegia (quadriplegia): The injury is located on the upper spine. The patient often loses sensation and suffers paralysis in the upper and lower body. This type of paralysis includes both legs and arms and may also affect some internal organs.
Paraplegia: The injured person loses sensation and function in the lower body and some internal organs at and below the injury location.
Triplegia: This paralysis involves three limbs and is often the result of illness instead of trauma.
Spinal Cord Injury Occurrence and Severity
Many types of accidents generate an impact that's capable of causing a spinal cord injury. To damage a spinal cord, the incident must generate a forceful or violent blow. Current and historical research from the National Spine Injury Statistical Center shows that SCIs occur most frequently in vehicle accidents. Auto and truck occupants are at risk when there's a significant weight, speed, or size difference between their car or truck and the vehicle that strikes them. The "vehicle" category also includes motorcycles, snowmobiles, and other motorized transportation devices.
In addition to vehicle accidents, the NSISC's most recent statistical update shows that SCI's occur most frequently in these situations. Force, impact, and severity are key elements the traumatizing events have in common.
39.3 percent: Vehicular
31.8 percent: Falls
13.5 percent: Violence: Gunshot wounds, assaults
8.0 percent: Organized sport and sports activities
4.3 percent: Medical or surgical complications
3.1 percent: Other
The National Spine Injury Statistical Center estimates that there are approximately 291,000 people in the United States living with spinal cord injuries. The NSISC has compiled decades of information and statistics for 33,406 of these SCI patients. Their historical data has documented how SCI injury occurrences and demographic trends have changed over the years.
An SCI patient's average age is currently 43. In the 1970s it was 29.
Males constitute 78 percent of newly-injured SCI patients.
There's significant diversity among the SCI patients the NSISC tracks: Non-Hispanic White, 59.5 percent; Non-Hispanic Black, 22.6 percent; Hispanic-origin, 13.2 percent; Asian, 2.8 percent; Native American, 0.5 percent; Other, 1.4 percent.
The average critical care inpatient stay is 11 days. That's a significant reduction from the average 24-day stay in 1970.
Patients spend an average of 31 days in rehabilitation. That's down from 98 days in 1970.
Less than 1 percent of SCI victims leave treatment and rehabilitation with no neurological damage.
The injury level and neurological issues vary: Incomplete Tetraplegia, 47.6 percent, Incomplete Paraplegia, 19.9 percent; Complete Paraplegia, 19.6 percent; Complete Tetraplegia, 12.3 percent.
Living With a Spinal Cord Injury
When an SCI patient reaches maximum recovery they begin focusing on rehabilitation that helps them deal with physical, psychological, cognitive, and emotional issues. The Model Systems Knowledge Translation Center works with researchers in 14 centers in developing resources for recovering SCI patients. Their informational website discusses SCI impairments and the rehabilitation skills necessary for a patient to function in real-world situations.
Personal care: They must learn new ways to accomplish tasks they've handled all of their lives. These include bowel and bladder management, bathing, grooming, and other personal tasks.
Driving: Some SCI patients regain enough functioning to drive again. They often require a driving rehabilitation assessment and vehicle modifications or assistive devices. As the MSKTC's Driving Fact Sheet explains, an SCI patient using narcotics or experiencing vision or muscle control issues isn't usually ready to drive.
Relationships: Patients often deal with family and relationship issues caused by physical impairments and an inability to resume their customary responsibilities.
Employment: Many SCI patients return to the workforce. Their re-entry into employment often requires vocational rehabilitation and job search assistance. SCI patients must often overcome workplace accessibility issues, healthcare issues, and other problems.
Who Is Responsible for a Spinal Cord Injury
When an accident causes a spinal cord injury, many people often share legal responsibility. As SCIs occur under so many circumstances, there's a lengthy list of potentially responsible parties.
Car accidents: Drivers are primarily responsible for the damages they cause. If the vehicle they're driving belongs to someone else, the owner also shares liability. When a vehicle defect or a maintenance error or omission causes an accident, the manufacturer or maintenance contractor shares liability with the driver and owner.
Truck accidents: As with a private passenger vehicle accident, a trucker is responsible for his actions. If he was on company business, his employer often assumes the driver's liability. If the driver was hauling a load that shifted and caused the accident, his common carrier/trucker and vehicle loading contractor also share responsibility. A manufacturer or maintenance contractor is also responsible if their product defect or inappropriate actions caused or contributed to the accident. An employer is also responsible if he knowingly entrusted a vehicle to a driver with a bad driving record.
Workplace accidents: When an employee sustains an SCI on the job, his employer's worker's compensation insurance carrier fulfills the employer's legal responsibilities. An injured employee retains the right to seek damages from a subcontractor, machine or equipment manufacturer, or some other non-employer entity that causes or contributes to his injuries.
Construction accidents: The General Contractor or Construction Manager are often responsible for job site safety issues. Individual contractors and subcontractors share liability for injuries sustained due to operations under their control.
Premises accidents: Depending on the accident circumstances, a property owner is responsible when they fail to remedy hazardous conditions or security issues on their property. Owners often share liability with tenants and service contractors such as management, security, pool maintenance, and others.
Sports: When a young child sustains injuries, the entities who organize, manage, and sponsor the team share liability. If defective equipment causes or contributes to the injury, the manufacturer is also liable. Liability issues are less certain for adults who understand the risks.
Medical accidents: Doctors, hospitals, and other involved medical professionals share liability when they fail to adhere to the reasonable standard of care
Recoverable Damages for a Spinal Cord Injury
In New York, when a personal injury attorney negotiates a settlement, it usually includes compensatory damages and general damages. In rare instances, juries also award punitive damages.
Compensatory Damages
Compensatory damages include financial losses incurred due to out-of-pocket expenses. With a spinal cord injury, damages also include an SCI patient's follow-up medical care which often lasts for the rest of their lives. Financial experts must project future losses to determine an appropriate settlement amount.
Compensatory damages often include:
Income losses
Medical expenses
Pharmaceutical costs
Prosthetics and mobility devices
Physical and psychological rehabilitation and therapy
Scar revision surgery
Medical transportation costs
Household services
Funeral expenses
General Damages
General damages pay for an injured person for their emotional, social, and psychological injuries. They rely on the injured person's subjective assessment of the injury's effect on their life.
General damages often include:
Pain and suffering
Anxiety and distress
Diminishment of spousal and family relationships
Inability to perform household tasks
Loss of bodily functions
Scarring and disfigurement
Permanent disabilities
Reduced life expectancy
Punitive Damages
Punitive damages punish the person who caused an injury. To receive a punitive damage award in New York, the plaintiff must convince a jury that the negligent person was wanton and reckless or malicious in causing an injury.
Staten Island Spinal Cord Injury Frequently Asked Questions
Spinal cord injuries can change the course of your life physically, mentally, and financially. While an injury claim cannot restore your health, it can provide you with the funds needed to take on the challenges ahead. Contact our attorneys to ask specific questions about your claim, or check out the FAQ below to learn more.
Staten Island Spinal Cord Injury FAQs
How Jacoby & Meyers, LLP, Fights Back Against Insurance Company Tactics
Defendants, self-insured businesses or institutions, and insurance companies often defend spinal cord injury cases even when they have few defenses. The goal is to arrange a situation that limits their liability exposure and minimizes the ultimate claim payout.
Insurance companies and self-insured commercial entities sometimes offer inadequate claim settlements to lower a plaintiff's settlement expectations. They sometimes push a low settlement as they realize that some attorneys don't have the resources to bring a case to trial. Plaintiffs sometimes settle for less rather than pay upfront discovery and litigation costs without any guarantee of a recovery.
When an SCI patient names a doctor or medical institution as a defendant, those parties sometimes hesitate to settle for fear of financial and reputational losses. In some cases, a physician's malpractice insurance policy gives them the right to decide whether or not their malpractice carrier pays a claim. As malpractice cases are often difficult and expensive to present in court, a defendant's refusal to settle often forces a plaintiff to dismiss their case.
Commercial and personal defendants, self-insured entities, insurance companies, and their defense attorneys sometimes take a chance and defend a case based on liability or damage issues.
No negligence: If a defendant proves that they weren't negligent, they end up paying nothing.
No defect: If a plaintiff can't prove that a manufacturer's or service contractor's defect or defective workmanship caused the accident, the plaintiff receives no damage award.
Damages: Responsible parties sometimes defend by disputing damages. If a defendant can prove that some of the injuries are pre-existing or occurred elsewhere, they limit their financial responsibility. They also try to prove that an injury is less severe than alleged.
Contractual arrangements: General Contractors and General Managers rely on contracts with subcontractors such as duty-to-defend agreements, hold-harmless agreements, and indemnification contracts. They avoid defending and paying claims by forcing others to take responsibility for their actions.
At Jacoby & Meyers, LLP, we've always been ready to defeat a negligent party's defenses. We have evaluated the evidence and prepared our clients' cases long before a mediation, arbitration or court date. Our Staten Island spinal cord injury attorneys have always relied on their negotiation and litigation skills and our firm's extensive resources to produce the best outcomes for our clients.
Call Our Staten Island Spinal Cord Injury Lawyers Today
If someone negligently injured you or a loved one, you need a legal representative with the experience and compassion to protect your legal interests. At Jacoby & Meyers, LLP, our Staten Island spinal cord injury attorneys have recovered millions in damages for our injured clients. See if we can help you, too. Call us toll free at (877)-565-2993 or complete our contact form for a free case evaluation.
---
East Meadow Office
90 Merrick Avenue, Suite 601
East Meadow, NY 11554
(877) 488-1707
Client Testimonial
Review: 5/5
★ ★ ★ ★ ★
"The team and Jocoby & Meyers are excellent. They make sure the client is well taken care of. They are great with communication and they take their time to make sure the client is satisfied. Will definitely recommend."
Review by: Danielle H.
Check out some of our other reviews.