Manhattan Spinal Cord Injury Lawyer
When it comes to spinal cord injuries, many victims cling to a common statement: "You have to focus on what you can do, not on what you can't."
Following a spinal cord injury, many victims live life with substantial limitations, including challenges that can impact every area of their lives. While you cannot turn back the clock, you can pursue financial compensation that makes it possible for you to move forward with your life, including paying off your medical bills, returning to school for future training if needed, and making the modifications you need to your home and vehicles so that you can continue to enjoy independence.
Spinal Cord Injuries: The Reality
Broken bones in many areas of the body heal with time. When the spinal cord breaks, however, that recovery may seem very far away. Spinal cord injuries often cause lifelong limitations for their victims.
Incomplete Spinal Cord Injuries
In an incomplete spinal cord injury, the spinal cord does not sever completely. The severity of the patient's limitations depends on:
The location of the spinal cord injury
The severity of the injury
The patient's overall health and wellness at the time of the injury
Immediately after the accident, patients may feel extreme pain or pressure in the back. Victims may notice pain or tingling in the fingers, hands, toes, or feet, depending on the location of the injury and its severity. Patients with incomplete spinal cord injuries must seek immediate medical attention to get the care they need to make as much of a recovery as possible. In some cases, continuing to move around the accident scene can cause more severe damage.
Victims with incomplete spinal cord injuries may suffer from numbness, tingling, or ongoing pain below the site of the injury. In some cases, patients may experience greater damage on one side of the body than the other, leaving them able to move one side freely but not the other. Many victims struggle with mobility issues, both due to numbness and due to the inability of nerves to send complete messages following the accident.
Some patients, after an incomplete spinal cord injury, do recover some of the mobility lost during the accident. In some cases, victims may even make a full recovery. If victims will make progress, they tend to make the majority of it within the first six months after the accident.
Complete Spinal Cord Injuries
When victims suffer complete spinal cord injuries, they have no feeling or voluntary movement below the site of the injury. In addition to lack of sensation and mobility, victims may suffer ongoing organ problems, including lack of bladder and bowel function, below the site of the injury. As a result, victims of complete spinal cord injury may require a wheelchair or supportive braces and crutches to get around after the accident.
Victims with high spinal cord injuries may lose mobility below the neck, called quadriplegia. These victims may not have mobility in arms and fingers as well as below the waist. Victims with lower spinal cord injuries may only lose mobility and sensation below the waist, also known as paraplegia.
In the first year after the accident, victims with complete spinal cord injuries often experience extremely high medical bills. The first year alone after an injury resulting in quadriplegia can result in more than $1 million in medical costs. Victims with low tetraplegia, in which the victim retains some movement of the hands and arms but may have awkward or uncomfortable movements, may see costs of about $769,000. Paraplegia usually costs around $518,000 during the first year alone.
Determining Liability After a Spinal Cord Injury
When someone else's negligence causes your spinal cord injury, you will probably want to pursue a personal injury claim to help you gain the compensation you deserve for your injuries. To file a personal injury claim, you must first identify the responsible party or parties. In some cases, multiple entities may bear responsibility for your injuries, requiring you to file a claim against more than one defendant to achieve the compensation you deserve.
Spinal cord injuries occur from a variety of different types of accidents. For example:
Auto Accidents
Annually, car accidents account for around 47 percent of spinal cord injuries. If someone else caused your car accident, that party probably bears responsibility for your injuries. However, all liability may not rest with the driver of the other vehicle. You may also need to consider:
The driver's employer. A driver on the clock at the time of an auto accident may share liability for the accident with the company that employs him if:
The company continued to employ a driver with a known history of causing accidents, acquiring multiple traffic tickets, or drinking and driving.
The company had unrealistic expectations of the driver: requiring him to drive in unsafe weather conditions, for example.
The company failed to properly maintain the vehicle, leading to mechanical failure.
The company required the driver, especially truck drivers, to exceed the legal limit of 11 hours behind the wheel per 14 hour shift.
A bar or restaurant that over-served the driver. Bars and restaurants must exercise care not to over-serve individuals who plan to drive after indulging in alcohol. If the bar or restaurant over-serves the driver with full knowledge that the driver plans to get behind the wheel, that bar or restaurant may share liability for the accident.
The mechanic who most recently serviced the vehicle. If a mechanic recently serviced a vehicle incorrectly, breaking a part that causes a mechanical failure, or missed a potential problem that led to the accident, the mechanic may share liability for the accident.
The manufacturer. In some cases, auto manufacturers leave vehicles on the market that have known issues that can increase accident risk. If the manufacturer produces a vehicle with faults that could cause an accident, or the manufacturer of vehicle components produces a faulty part that causes an accident, the manufacturer may share liability for the accident.
Slip and Fall Accidents
Slip and fall accidents cause around 21 percent of spinal cord injuries each year. If you slip and fall in a public location, you may need to file your personal claim against the owner of that facility. Facilities must exercise care to carefully label potential fall hazards so that their patrons can navigate safely. In many cases, a simple sign can be enough to indicate that patrons should exercise caution. When the facility fails to provide that vital sign or to avoid the risk of slip and fall hazards, the facility may bear responsibility for your accident.
Construction Accidents
Every construction site must adhere to strict regulations to remain OSHA compliant and protect construction workers and visitors to the construction site. Unfortunately, in spite of those safety regulations, many hazards still exist on construction sites. Workers can fall from heights, suffer crushing damage from equipment, or have things fall on them, all of which can quickly cause spinal cord damage. If the construction site does not adhere to necessary safety precautions, both workers and visitors to the construction site can claim compensation from the construction company.
Talking with an attorney can help you better identify the appropriate individuals from whom you need to pursue compensation following your spinal cord injury.
Frequently Asked Questions FAQs
Spinal cord injuries (SCIs) are distressingly common. Across the United States, approximately 12,500 people sustain an injury to their spinal cords every year. The symptoms and treatment can be complex. It's only natural to have questions. Here are answers to some of the most frequently asked questions (FAQs) we receive about spinal cord injuries.
What causes spinal cord injuries?
Most SCIs result from preventable incidents; it's estimated that about 90 percent do.
That said, the causes of SCIs vary. Vehicle crashes constitute the leading cause. About 38 percent of SCIs stem from car, truck, motorcycle, bicycle, or pedestrian accidents. Falls constitute the number two cause, responsible for more than 30 percent of SCIs. Violence such as a gunshot or knife wounds are the third leading cause; 13 percent occur as a result of violence. Finally, sports-related incidents play the fourth-leading role, responsible for more than 9 percent.
SCIs inflict catastrophic harm; they can change someone's life irrevocably, often by causing partial or full paralysis. People hurt with an SCI may never work again, or may lose the capacity to engage in daily life activities on their own. They frequently need around-the-clock care or assistance.
What exactly is a spinal cord injury?
As the term implies, SCIs occur when the spinal cord sustains damage in some form or fashion. The spinal cord is not actually a cord, per se. It comprises a bundle of nerves inside the spinal column, which consists of bones (vertebrae) and discs.
An SCI can result from a direct blow to the bony spinal column, or from trauma to the nerves, soft tissue, or blood vessels surrounding the spinal cord. One common feature of most spinal cord injuries consists of interruption of the signals the cord transmits from the brain to the body. The severity of the injury and the location of the injury on the cord determines the extent of that interruption.
Three common forms of SCI are:
Spinal contusions/nerve damage are the most common types of SCIs. The spinal cord is bruised or the nerves damaged, resulting in sometimes-painful symptoms or loss of sensation in parts of the body. As the injury heals, the victims can recover.
Incomplete spinal cord injuries cause partial paralysis and loss of sensation in parts of the body.
Complete spinal cord injuries result in total paralysis of parts of the body affected by the injury.
What are the symptoms of SCI?
Many people believe that complete SCI is the only type, and believe SCIs always result in paralysis. But in fact, SCIs have broad and various symptoms, which include:
Loss of bladder or bowel control
Loss of sensation or inability to feel cold, heat, or touch
Pain
A stinging sensation
Exaggerated reflex actions or spasms
Changes in fertility, sexual function or sexual sensitivity
Difficulty in breathing, coughing or clearing your lungs
Loss of motion or movement
If an SCI stems from an accident, the following symptoms may appear almost immediately:
Loss of bowel or bladder control
Difficulty breathing
Difficulty in balance and walking
Extreme back pain or feeling of pressure in the head, neck, or back
Weakness, lack of coordination or paralysis in any body part
Numbness, tingling or loss of sensation in extremities
What should I do if a have a spinal cord injury?
If you or a loved one exhibits symptoms of an SCI, see a physician or go to an emergency room immediately. Be sure to tell the physician any symptoms you have noticed, as well as the circumstances of the incident (crash, fall, etc.) that preceded the symptoms.
A physician can diagnose an SCI via a thorough examination and diagnostic tools like MRIs and X-rays. Follow the physician's recommendations for treatment. Keep all the records from your treatment, including bills.
What if the SCI was someone else's fault?
If the SCI stemmed from someone else's actions, then you may have the legal right to seek compensation for the injury. Under New York law, a person's or company's careless, reckless, or intentionally-harmful conduct generally makes that individual or entity legally-liable for any harm the conduct causes.
The scope of a victim's legal rights to seek compensation for an SCI depends in part, however, on the facts and circumstances of the preventable incident which led to the injury. Here are some of the more common scenarios in which Manhattan residents and visitors may sustain an SCI, and what those situations can mean for the victims' legal rights.
Motor vehicle accidents. If you sustain an SCI in a Manhattan motor vehicle accident caused by someone else's careless or reckless actions, then you likely have the right to take legal action for compensation. Liability for the accident typically falls on the person directly responsible for causing it (such as the other driver) and that person's insurance company.
However, others may also have a legal liability, such as the driver's employer, or an auto manufacturer. Speak with an experienced Manhattan motor vehicle accident injury attorney who has represented victims with SCIs to learn more.
In the meantime, you may also have the right to receive benefits from other insurance policies that cover you. For instance, if you or a family member you live with is the registered owner of a vehicle in Manhattan, then you may first need to turn to your personal injury protection (PIP) insurance policy to cover the initial costs of your injury. Similarly, any health insurance you carry may pay for at least some of your initial care. We can review those insurance policies and help you assert your rights against them if necessary or appropriate.
Falls. Falls can occur for many different reasons. Construction workers, for example, may fall from scaffolding because their employers haven't supplied appropriate safety equipment, such as harnesses. Apartment tenants in Manhattan call fall down stairs if lights have burned out in stairwells or if handrails come loose from a wall. Store customers can slip and fall from liquid or broken bottles on a tiled floor.
Regardless of the circumstances of a preventable fall, victims often have legal rights to seek compensation for a resulting SCI. Workers' compensation insurance will typically cover a fall that occurs at work. Parties who should have prevented a fall by taking safety precautions—store owners and landlords, for instance—may also have a legal liability for the costs of a resulting SCI. Many of these individuals or entities will likely carry liability insurance to cover them for just this sort of tragedy. Speak with an experienced Manhattan work injury or premises liability attorney to learn more about your rights.
Acts of violence. If you suffer an SCI due to a violent act, such as a gunshot or knife wound, you may have the legal right to take legal action against the perpetrator. The perpetrator may also face criminal prosecution for the violent act, but whether or not that happens generally does not affect your rights to seek compensation.
Of course, crime victims who suffer SCI may not know who their perpetrator was; they might never know, in fact. Also, victims cannot necessarily count on a perpetrator having assets or insurance coverage available to pay damages.
However, that does not mean victims of acts of violence that cause an SCI have no recourse. Other individuals or entities may also face legal liability for the injury if they failed to take actions or steps to prevent the violence from occurring. A landlord or business that neglects to maintain or provide effective lighting or security for a property, for instance, may have liability if the property condition the landlord failed to fix facilitated the crime. Speak with an experienced Manhattan premises liability attorney today to learn more.
Sports-related accidents. If an SCI results from a sports-related incident, multiple parties may have a legal liability.
Sports leagues, for instance, may face liability for failing to prove adequate supervision or refereeing in a game in which an injury occurs. Many sports leagues carry liability insurance against just this possibility, in fact. Individual coaches and referees may also face similar liability for inadequate supervision.
Manufacturers of sports equipment that fails under normal use could also owe damages to an SCI victim whose equipment caused or did not prevent a catastrophic injury.
Finally, individual athletes could face liability if they deliberately cause injury to another player.
Speak with an experienced Manhattan sports injury attorney to learn more about your rights after sustaining an SCI in a sporting event.
How long do I have to take legal action?
Generally speaking, personal injury lawsuits must be filed within three years of the date of the accident that caused the SCI. Some exceptions may apply, however, that could shorten or lengthen this time period. Speak with an attorney right away to learn more.
What can I receive compensation for?
As a general matter, victims of an SCI caused by someone else's wrongful conduct may seek compensation for two categories of damages: economic, and non-economic.
Economic damages consist of out-of-pocket costs related to an SCI, such as:
Medical bills, including emergency services, doctor's visits, surgery, hospitalization, physical therapy, prescription medication, nursing and home health aide care in the home, and medical equipment;
Future estimated medical expenses;
Wages lost from work;
Future estimated lost time from work; and
The cost of services needed to care for the SCI, including long-term, in-home assistance with daily activities.
The cost of equipment and home modifications needed to adapt to life with an SCI, such as wheelchairs, vehicle hand-controls, access ramps, and retrofitted bathrooms (to name just a few).
Non-economic damages represent the harm an injury causes to a person's life, such as:
Pain and suffering;
Loss of life enjoyment; and
Damage to personal relationships.
In certain cases, victims of a preventable incident who suffer an SCI may also have the right to seek punitive damages from the legally-liable party. These damages seek to punish wrongful behavior and to prevent it from recurring. Speak with an attorney to determine if you may have the right to seek punitive damages for your SCI.
What is a legal claim for my SCI worth?
It is only natural to want to know the potential amount of compensation you may receive after sustaining an SCI in a preventable incident. After all, SCIs can come with enormous lifetime costs that can easily total more than $1 million.
The short and unsatisfying answer to that question, however, is it depends. Although most SCIs inflict large expenses on their victims, the amount of money a victim can hope to recover may vary.
Here are some of the most important considerations for Manhattan lawyers, insurance companies, judges, and juries in valuing a claim:
The nature and impact of the SCI. As we described above, SCIs vary in their severity and the impact they cause in a person's life. As a general matter, the more severe the SCI and the more profound its effects on a person's day-to-day life, the more money the person ought to receive as compensation.
Your age, family situation, income, and overall state of health before the SCI. A variety of factors having to do with the victim's own life circumstances play into the calculation of appropriate damages for an SCI. Some of these factors seem fair, some perhaps less so. For example, compensation depends in part on age and overall health, which makes some sense since the cost of living with SCI will be greater for a victim with a longer expected lifespan. On the other hand, compensation also depends in part on the size of the victim's lost income, which seems a little arbitrary since the impact of SCI is just as large (if not larger) on a person with low income as a person with high income.
The financial resources available to pay your claim. As a practical matter, the money available to pay damages can affect the value of a claim for damages. A legally liable party with lots of insurance can, in effect, pay more than a legally liable party with minimal (or no) insurance. This is why it is important to hire a lawyer with the skill and experience to identify and pursue all parties with a potential legal liability for your SCI.
Seeking Compensation After a Manhattan Spinal Cord Injury: The Basics
After a Manhattan spinal cord injury, you may question what compensation you deserve. No one can fully predict what compensation you will receive. It can depend on two key factors:
The insurance company that covers the responsible party. Most insurance companies have a maximum policy limit that they will pay out following any type of personal injury, including spinal cord injuries. In New York, drivers must carry a minimum of $25,000 of liability insurance to cover bodily injury to other victims of an auto accident. A spinal cord injury victim's medical costs alone, however, often substantially exceed that amount. Other individuals, including truck drivers and premises owners, may carry substantially more liability insurance.
The extent of your expenses. To file a personal injury claim, you will need to show what expenses your injuries caused. If you have relatively minor injuries and expenses, including incomplete spinal cord injury, you may receive less compensation than if you have a full spinal cord injury that results in paralysis.
While many factors can influence the compensation you can seek after your accident, most people claim several common types of compensation after a spinal cord injury.
Medical Expenses
Your medical expenses will probably add up fast after a spinal cord injury. In addition to emergency treatment, including the ambulance ride to the hospital and the immediate treatment you receive after an accident, you may have a long-term hospital stay, complete with many scans and procedures, following your accident. In addition, your medical expenses may include:
Physical therapy. Following a spinal cord injury, you may undergo physical therapy for a long time. Physical therapy can help keep up your strength and prevent further atrophy due to a lack of mobility.
Occupational therapy. In addition to physical therapy, many victims of spinal cord injuries attend substantial occupational therapy to help them as they learn how to navigate life in a wheelchair, including many of the activities that help them grow more independent.
Home modifications. Many homes simply do not have the features they need to accommodate a wheelchair user. After a spinal cord accident, you may need to hire a contractor to:
Install at least one wheelchair ramp to make it possible to get into your home
Widen doorways
Install a special shower to allow more independence
A special vehicle. Victims of spinal cord damage can no longer use their feet to control vehicle acceleration and stopping, but they can use their hands in specially modified vehicles.
Lost Income
A spinal cord accident can make your return to work very difficult. Many victims with spinal cord injuries need a long hospitalization or a period of months focusing on physical therapy to make the best possible recovery. While some people, especially those with desk jobs or those who can work from home the majority of the time, can return to their jobs earlier, others may struggle with long-term absences from work.
That lost income can leave victims of spinal cord injuries unable to pay their normal bills even as they struggle with increased medical and personal bills. Even after the initial return to work, victims with spinal cord injuries may struggle with missed time at work due to medical appointments or inability to work a full day without pain.
Lost Earning Potential
Sometimes, spinal cord injuries do more than simply keeping victims out of work for a while. They can also prevent victims from permanently returning to their former professions. If you cannot return to your former profession after your spinal cord injury, you can claim lost earning potential as part of your personal injury claim.
Pain and Suffering
Some victims of spinal cord injuries have substantial pain after the injury. Others may have relatively little physical pain due to the lack of sensation but may experience substantial emotional anguish as a result of those injuries. Spinal cord injuries can stop you from returning to activities that once brought you joy or make you feel cut off from many of your usual relationships. Talking with an attorney can help you better establish how your pain and suffering impacts your life after your accident, including better quantifying it for your claim.
Do You Need a Manhattan Spinal Cord Injury Lawyer?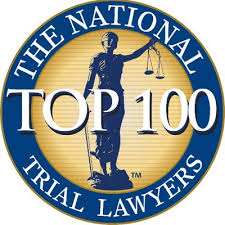 When you need a Manhattan spinal cord injury attorney, you want an attorney with a proven history of results and the determination to pursue the compensation you deserve. Contact Jacoby & Meyers, LLP, today at (212) 445-7000 or through our confidential contact form for a free case evaluation with one of our compassionate spinal injury attorneys.
Manhattan Office
39 Broadway
Suite 1910
New York, NY 10006
212-445-7000
Client Testimonials
Review: 5/5
★ ★ ★ ★ ★
"David was always there for me to guide me through this difficult car accident. He helped me get better, was always there to listen to me and fought to get me an amazing settlement. I am very pleased with this beyond expectations result and his professional handling. If you need a lawyer, David and his team is the one to go to!"
Review by: Qing L.
Check out some of our other reviews.