East Meadow Motorcycle Accident Attorney
With so much to see and do, it should come as no surprise to find out that we have more than 18,000 motorcycles registered in the East Meadow area. Motorcycles are easy to park, economic to operate, and allow operators a degree of freedom that one cannot get from a car. Sadly, the popularity of motorcycles also means that riders have to contend with the risk of injury, as 250 accidents are reported annually involving a motorcycle.
If you or a family member has suffered an injury, or you have lost a loved one, in a motorcycle accident, contact the East Meadow motorcycle accident attorneys at Jacoby & Meyers, LLP, toll-free at (877) 565-2993 today for a free case evaluation.
Experience Handling Complicated Motorcycle Injury Cases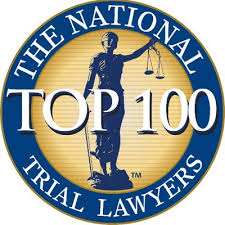 When you or a loved one suffers because someone was not paying attention while driving, you have the right to hold the at-fault party accountable for your economic losses. Retaining an experienced East Meadow personal injury attorney will allow you to focus on your physical recovery while someone else handles the negotiations involved in settling a motorcycle accident claim.
There is never a guarantee that anyone can negotiate a settlement on your behalf. However, when you work with someone who has a proven track record of achieving settlements for victims, your chances of success increase. Remember, insurance company adjusters don't work for you; they work for the insurance company. That puts their goal of keeping payouts low to maintain a strong bottom line at odds with your goal of securing maximum compensation for your injuries. An attorney with a history of successful negotiations can level the playing field.
Some of our past motorcycle claims have resulted in the following:
$536,000 awarded to the victim of a motorcycle accident
$525,000 to a motorcyclist T-boned in an accident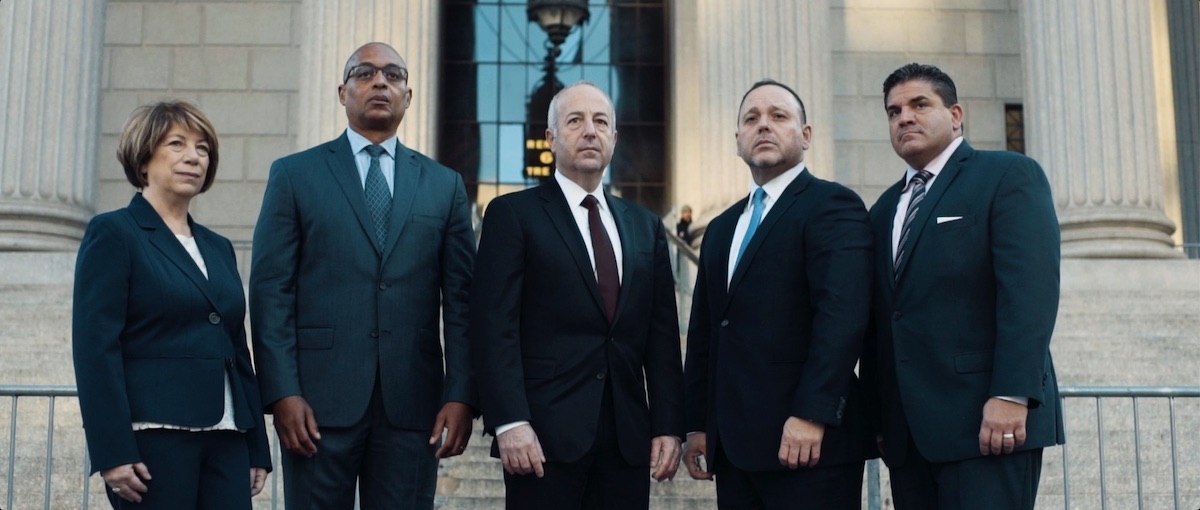 Devastating Injury Potential When East Meadow Motorcycle Accidents Occur
Despite most drivers operating carefully when they see a motorcycle, motorcycle accident victims still face devastating injuries when they are struck by another vehicle. The simple lack of protection results in motorcycle operators being thrown from their bikes to the pavement. When these accidents occur while traveling on a major roadway, outcomes can have life-long consequences.
Some common injuries a victim of an East Meadow motorcycle accidents has to live with include:
Traumatic brain injury – National Highway Traffic Safety Administration (NHTSA) research shows helmets that meet or exceed safety standards can help reduce the potential of TBI for motorcycle accident victims. However, this does not always ensure that a victim will escape an accident without suffering a brain injury.
Spinal cord injury – Studies released by the National Spinal Cord Injury Statistical Center show that more than 35 percent of all spinal cord injuries occur as a result of an accident involving a motor vehicle. While the research does not specify how many of these injuries involve motorcycle operators, one can assume that a fair amount does involve motorcycles.
Road rash – Too often, we dismiss road rash as a minor injury. However, the aftermath of road rash is often serious. Because motorcycle operators have so little protection when they come in contact with the pavement, they often slide. The sliding motion can tear away substantial amounts of skin and leave victims with deep wounds that are prone to infection, cause disfiguring scars, and may even result in organ failure.
Broken bones – It should come as no surprise that victims of East Meadow motorcycle accidents often suffer broken bones. Whether a victim suffers a broken collarbone or a broken pelvis, the aftermath of a motorcycle accident often means weeks of recovery time.
Any of these injuries can result in hundreds of thousands of dollars in medical bills, untold pain and suffering, and life-long problems. If you were injured in a motorcycle accident, you need to seek guidance from a qualified motorcycle accident attorney so that you know what options you have to seek compensation for your injuries.
Establishing Fault to Show Liability After East Meadow Motorcycle Accidents
New York is a no-fault insurance state. However, under certain circumstances, victims of a motorcycle injury can seek compensation from the party that caused their accident. To accomplish this, however, the rider must first establish that someone else was at fault and is therefore liable for the injury.
If you were a motorcycle operator and were struck by a drunk driver, you may think that your case is straightforward; the driver struck you, and you were injured. However, liability may not end there. New York also had dram shop laws, which state that a restaurant or bar may not serve a clearly impaired person or else the establishment may face partial liability for the injury or death of a victim.
Other potential parties may face liability for injuries that a victim suffers in an East Meadow motorcycle accident, including:
Auto manufacturers – If a car struck you because of the failure of a crucial component, then the manufacturer may face liability for your injuries.
Drivers employer – If the driver was operating a company vehicle that was poorly maintained, resulting in the driver getting into an accident, then the driver's employer may bear some of the liability.
Rideshare company – Motorcycle operators involved in an accident with a rideshare driver may qualify to seek additional compensation from the rideshare company.
Other parties may exist who bear some liability for your motorcycle accident injuries. A skilled motorcycle accident lawyer will review all evidence, speak with witnesses, review accident reports, and ensure that the responsible parties are held accountable. You should not have to endure the financial consequences of a motorcycle accident that someone else caused.
Working with an attorney can help ensure that your case gets a complete investigation. The sooner you contact an East Meadow motorcycle accident lawyer, the better. Remember, you may miss out on video evidence (which is quickly recorded over in normal circumstances) if your attorney does not protect it.
Determining Financial Compensation After an East Meadow Motorcycle Accident
There is little doubt that you will need some time to recover from your injuries. In addition to the damage to your bike, you will likely face mounting medical bills, miss time from work, and still have your day-to-day expenses.
An experienced attorney can help you recover financially from the accident by seeking the following types of compensation:
Cost of medical treatment – While your medical insurance may cover many of your medical costs, you may still have out-of-pocket expenses associated with prescription drugs, treatment of wounds, durable medical equipment, and more. What may seem like minor expenses, such as the costs of getting back and forth to appointments, will add up quickly and may result in additional stress.
Costs associated with rehabilitation therapy – Broken bones, brain injuries, and spinal cord injuries nearly always require rehabilitation to help you regain your strength following a motorcycle accident. The more serious your injuries, the more likely these costs are to run up against time limits imposed by health insurance companies. This means that you will have to bear these additional costs.
Lost wages – Whether you are out of work for a month or a year, missing out on that income may prove financially devastating for you and your family. You should hold the parties responsible for your injuries accountable for these losses to ensure that you maintain your financial stability.
Pain and suffering – While it's often challenging to assess a monetary amount for pain and suffering following an East Meadow motorcycle accident, a skilled attorney will work tirelessly to hold the parties who caused your accountable.
Emotional distress -Feelings of helplessness, loss of enjoyment associated with your hobbies, and post-traumatic stress (PTSD) are all forms of emotional distress. No one should have to suffer mental health issues following an accident, and we can help you recover compensation for these types of damages.
Future earnings and benefits – Some victims are forced to seek alternative careers following a motorcycle collision. Too often, the resulting injuries are too serious to permit the injured individuals to return to work at all. If this is the case, your motorcycle accident attorney will tirelessly work to determine the estimated financial losses you will suffer as a result of these changes.
Long-term care expenses – Sometimes, motorcycle accident victims require in-home nursing care, and in serious cases, may have to move into assisted living facilities. This level of care is costly, and the liable parties should pay for it.
As you can see, there are several types of compensation that may result from a motorcycle accident claim. Speak with an experienced attorney and make sure to discuss all of your costs and how your life has changed following your accident.
Denial of Liability Following East Meadow Motorcycle Accidents
Most motorcycle accident victims assume that the at-fault party will accept fault; however, this is not typically the case with any accident. At-fault parties often understand the consequences of accepting responsibility, including the potential of receiving a black mark on their driving records and facing increased insurance costs.
Because of the no-fault statutes in New York, the at-fault insurance company may attempt to claim that the victim has no right to seek additional compensation after filing a claim with his or her own insurer. If this happens to you, you should consult with an experienced East Meadow motorcycle accident attorney before making any decisions.
If you were injured seriously, and your coverage is insufficient to cover your costs, you still have the right to file a claim with the liable party, assuming:
Your injuries left you with disfiguring scars.
You suffered broken bones.
You are going to be out of work for 90 days or more.
Work with a skilled lawyer after any motorcycle accident. The insurance company will attempt to shift the blame for the accident to you. The company may claim that you had preexisting conditions or that you were too inexperienced to operate a motorcycle safely.
Insurance companies protect their bottom lines and enrich shareholders. This means that insurance companies will collect as much as legally allowed in premiums and pay as little as legally allowed in claims. Make no mistake about it, these companies will have a team of attorneys who understand the laws in New York. Your East Meadow motorcycle accident lawyer will help make sure that you have an advocate who is fighting to get every dime possible for you after suffering an injury in an East Meadow motorcycle accident.
East Meadow Motorcycle Accident FAQs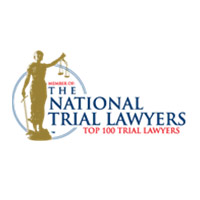 Motorcycles are popular in East Meadow, so it probably comes as no surprise to individuals familiar with the area that there are more than 250 accidents reported annually that involve a motorcycle. Victims generally have similar questions, which we will answer broadly here for you. However, to get the best information about motorcycle accidents in East Meadow, you should seek guidance from an experienced motorcycle accident attorney who can investigate your accident and determine your eligibility to seek compensation.
Frequently Asked Questions
---
Failing to Retain Our East Meadow Motorcycle Accident Attorneys May Prove Costly
Even in the face of mounting medical bills and other financial concerns, you should know that retaining an experienced East Meadow motorcycle accident attorney to handle your claim is still possible. Motorcycle accident victims can take advantage of a free, no-obligation consultation to determine what legal options they have in New York to pursue compensation.
Negotiating with insurance companies is challenging and time-consuming. If you are unfamiliar with New York law, you may wind up accepting a settlement that's lower than the true value of your claim. This is why we encourage victims to always seek legal counsel. Having someone advocating on your behalf can make a big difference in the amount of compensation you ultimately receive.
You can retain an experienced East Meadow motorcycle accident lawyer without paying any up-front attorney fees. At Jacoby & Meyers, LLP, we are committed to doing the right thing, which is why we work on a contingency fee basis. This means once you agree to hire us, you will sign a retainer agreement that doesn't require any up-front payment. Part of this agreement will explain how the firm will collect its fees once it has accepted a settlement on your behalf.
We know you have a lot on your mind and that you are trying to recover both your physical and mental health. If you are one of the more than 200 East Meadow motorcycle accident victims every year, contact Jacoby & Meyers, LLP toll-free at (877) 565-2993 today or start a live webchat with us for your free case evaluation. Let us put our decades of experience to work securing compensation on your behalf.
---
East Meadow Office
90 Merrick Avenue, Suite 601
East Meadow, NY 11554
(877) 565-2993
Client Testimonial
Review: 5/5
★ ★ ★ ★ ★
"The team and Jocoby & Meyers are excellent. They make sure the client is well taken care of. They are great with communication and they take their time to make sure the client is satisfied. Will definitely recommend."
Review by: Danielle H.
Check out some of our other reviews.