Bronx Nursing Home Abuse Lawyers
If you find your loved one has been abused or neglected in a Bronx nursing home, contact a Bronx nursing home abuse attorney.  New York law gives you two years to bring a lawsuit against any responsible parties. The elder you love deserves the best quality care as they live out their golden years. When nursing homes and caregivers do not meet that standard of care, they must suffer the consequences so future residents don't suffer too.
Nursing homes provide a valuable source of the care that some elders need, especially for families that aren't in a position to care for their older family members at home. A dedicated nursing staff ensures that the elders we love get what they need while treating them with the respect and dignity they deserve. Yet, not all nursing care facilities provide the quality of care we expect our loved ones should receive. This failure to provide adequate care can include a wide variety of negligent behaviors.
"I had an amazing experience with Jacoby & Meyers, LLP. I would highly recommend them for anyone needing a law firm." -Paul T.
★★★★★
If you know or suspect your loved one is a victim of nursing home negligence in a Bronx nursing home, you need to take action to stop the behavior as soon as possible. If the elder you love is in immediate danger, call 911. In other situations, file a complaint against the nursing home with the New York State Department of Health online. You can also file a complaint via telephone 24 hours a day, seven days a week, by calling the Nursing Home Complaint hotline at (888) 201-4563.
Nursing home negligence impacts the victim and their families physically, psychologically, and financially. If your loved one has been neglected while in the care of a nursing home, New York law permits your loved one, or someone on their behalf, to sue for damages related to the injuries and losses caused by the home's negligence.
Contact the skilled Bronx Personal Injury Lawyers at Jacoby & Meyers, LLP for a free case evaluation to discuss the details of your nursing home negligence case.
Jacoby & Meyers, LLP Fights for Neglected Nursing Home Residents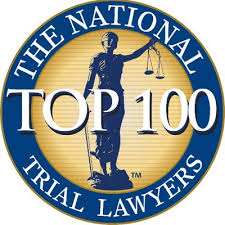 The attorneys at Jacoby & Meyers, LLP have represented injured clients for 40 years, including those who have suffered illness and injury in negligent nursing homes.
The firm's dedication to client advocacy, case preparation, and professional excellence has resulted in millions of dollars of damages for their clients in settlements and jury verdicts.
Some recent case examples involving nursing home negligence include:
$5,032,281 verdict. A six-person jury ruled in favor of our client after the nursing home where he resided ignored his medical needs. The nursing home left our 75-year-old client alone in his room for hours. He had extremely low blood sugar and went into hypoglycemic shock. Additionally, once the nursing home found our client was unresponsive, they did not call an ambulance for him right away. Consequently, he suffered preventable and permanent brain damage from the lack of oxygen to his brain. Our client lived for six months in a coma and hooked up to a feeding tube before he sadly lost his life.
$500,000 settlement. Staff at a nursing home failed to monitor our 81-year-old client's diabetes, causing her to slip into a diabetic coma. Unfortunately, she never recovered and her children hired us to seek damages from the nursing home.
$270,000 settlement. Our client complained of a toothache and the nursing home staff did not assist the resident in obtaining dental care. After neglected complaints of pain, our client developed an abscess and accompanying thrush. The infection was so severe that the nursing home had to send our client to the hospital for treatment with intravenous antibiotics.
These cases are examples of recent nursing home negligence claims and do not guarantee an outcome for your case. Each nursing home negligence case has specific facts and circumstances that add to or detract from the value of the claim. The skilled legal team at Jacoby & Meyers, LLP have the experience and resources to hold negligent nursing homes responsible for the harm they cause to their residents.
New York Nursing Home Resident Rights
Under New York law, nursing home residents have the following rights:
To have a comfortable living environment and be treated with dignity and respect;
To have quality care without discrimination;
To make independent decisions;
To receive written information about services and fees;
To have their property and money kept safely;
To appeal any discharge or transfer to the Department of Health;
To have private communications;
To choose their daily schedule and activities;
To welcome visitors;
To have access to an easy and responsive way to file a complaint;
To be free from restraints;
To be free from all forms of abuse; and
To exercise their rights without fear of retaliation.
Negligence in Bronx Nursing Homes
Negligence is a broad concept that includes many different actions and failures that can harm a nursing home resident. Even when just one caregiver intentionally abuses a resident or passively neglects them, the nursing home can be held legally responsible.
The following situations defined by New York law can lead to a successful nursing home negligence lawsuit, and in some cases, criminal charges against the individual staff member involved:
Physical abuse refers to a staff member's intentional use of force that causes pain or injury to a resident. This includes hitting, slapping, punching, and the improper use of physical restraints.
Sexual abuse in a nursing home refers to non-consensual sexual contact of any kind.
Emotional abuse is a staff member's intentional infliction of mental anguish on a resident often through threats, intimidation, or other actions like isolation.
Financial exploitation refers to a staff member or facility's improper use or mismanagement of a resident's money and/or property including fraud, forgery, identity theft, withholding access, and coercion.
Active neglect refers to a facility or staff member purposefully withholding care from a resident and includes such things as withholding food, medication, water, heat, hygiene, medical care, or dental care.
Passive neglect refers to a facility's unintentional failure to provide adequate care to a nursing home resident. Facilities are often held responsible for this type of neglect, which typically stems from poor hiring and training practice and ineffective policies. During the recent coronavirus outbreak, the failure of New York nursing homes to keep residents safe from COVID-19 most often falls under passive neglect. In the most egregious cases, caretakers have abandoned residents and actively neglected them.
If your loved one contracted and/or died from COVID-19 in a Bronx nursing home, you should contact us as soon as possible to learn about your options for holding the facility accountable for their failures.
What are the Signs of Nursing Home Negligence?
A recent New York Elder Abuse Prevalence Study revealed that the actual incidence of abuse in nursing homes is 24 times higher than the rate that is reported to authorities. Some residents cannot communicate and others fear retaliation from their abuser. If your loved one resides in a Bronx nursing home, you must keep an eye out for common signs and symptoms of physical, emotional, and financial abuse, as well as neglect—all of which indicate that your loved one may have been subject to nursing home negligence.
Physical Signs
Residents who have suffered abuse and neglect often have physical signs such as bedsores, bruises, and wounds. Those who aren't getting adequate water or food may have pale skin, unexplained weight loss, and sunken cheeks, indicating dehydration and malnourishment. Dirty clothes and strong body odor also indicate your loved one is likely not getting the care and/or items they need to maintain their personal hygiene.
Behavioral Signs
Abuse and neglect can cause significant emotional distress for victims. Some behaviors might be normal for residents, but if your loved one acts out of character, you should investigate. Some common behavioral signs of abuse and neglect include social anxiety, depression, increased worry, confusion, and withdrawal from activities and hobbies. If your loved one mentions suicide or refuses to have a conversation with you in front of staff members, this can be a strong indication of abuse or neglect.
Financial Signs
You can find signs of financial exploitation or abuse easily if you know where to look. If you are responsible for your loved one's financial affairs and property, and you notice missing property, money, or checks, financial abuse is very possible. Unauthorized charges and address changes on bank accounts and credit cards also can indicate financial abuse.
What to Do When You Suspect Negligence in a Bronx Nursing Home
We provided emergency numbers above for immediate action when you know your loved one has been abused or neglected in some way. You should always call law enforcement right away if your loved one is in immediate danger and file a complaint with the New York Department of Health. In other cases, you might suspect negligence, but you aren't quite sure.
Protect your family member with the following actions when you suspect some type of abuse or neglect has occurred:
Give notice to the nursing home administration. Immediately report, in writing, any suspected neglect or abuse to the nursing home administrator. This can include sharing that you noticed physical signs of potential abuse and your loved one didn't have a reasonable explanation. You can also let the administration know if your loved one is behaving differently than usual or any other relevant information that leads you to believe abuse or neglect has occurred.
Keep detailed records of all interactions. Once you report your suspicions to the administrator, you must document all of your interactions with the administrator, your loved one, other residents, and nursing home employees. Include details of conversations or emails in addition to the time and date. You should also take photos of visible injuries and keep any records that might prove financial abuse. These records will be useful if you choose to take legal action against the nursing home.
Keep all medical bills. Abuse and neglect can come with medical treatment costs, usually because of physical injury. Yet, some victims also need mental health services to cope with the emotional trauma of neglect or abuse. Keep all relevant bills, including those for transferring your loved one to a new facility.
Locate another nursing home. In most cases, families choose to move their loved one to a new facility, if they did not die as a result of the nursing home's negligence. As soon as you suspect negligence, you should start researching new nursing homes, so you are ready to move your loved one if necessary.
Hire an experienced nursing home negligence attorney. Nursing home abuse and neglect can devastate victims and families, making these cases sensitive. A skilled Bronx elder abuse lawyer can help hold the nursing home and its staff accountable, handle communications with the facility and any insurance companies, and guide you through the complaint process, while you support your loved one during this challenging time.
How to Seek Damages After Bronx Nursing Home Negligence
New York law entitles your loved one, or someone on their behalf, to seek compensation in civil court if they have suffered injury or illness as a result of nursing home negligence. Multiple parties can be named in these cases including caregivers, facilities, and insurance companies. Your Bronx nursing home abuse lawyer will advise you about the parties who might be liable in your loved one's situation.
Some of the damages you may be able to recover for your loved one after Bronx nursing home negligence include:
Medical treatment costs related to the abuse or neglect, such as hospitalization, rehabilitation, physical therapy, prescription medication, diagnostic tests, etc.;
Costs associated with transferring your loved one to another nursing home;
Estimated costs of future medical treatment as a result of the negligence;
Physical pain and suffering;
Emotional pain and suffering; and
Punitive damages when gross negligence or willful harm caused your loved one injury or illness.
Contact Our Bronx Nursing Home Negligence Attorney for Your Loved One
If you know or suspect your family member was neglected or abused in a Bronx nursing home, you can open a live chat with one our representatives, contact one of our experienced nursing home negligence lawyers, or dial (718) 294-0813 for a free case evaluation to discuss the details of your case and learn about the best path forward for you and your family.
Bronx Office
656 East Fordham Road
Bronx, NY 10458
Client Testimonials
Review: 5/5
★ ★ ★ ★ ★
"We had the most amazing trial attorney at Jacoby and Meyers…. My sister was hit by a car in a parking lot and was really hurt. Sharon fought so hard in court for her. Sharon was really well liked by the people in the Court and did so much for my sister on her case…. It is a great firm and I highly recommend it to anyone with an injury case."
Review by: Carolina V.
Check out some of our other reviews.