Bronx Premises Liability Attorney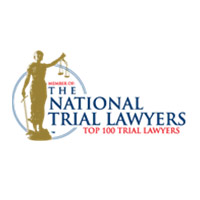 Premises liability claims involve injuries that are a result of an accident on someone else's property. New York law requires property owners to maintain a safe environment for visitors and warn them about any known hazards on the property. Careless property owners who do not comply put others at risk for accidents and injuries. When a person sustains injuries on someone else's property, New York law permits them to take legal action against the property owner. Severe injuries can financially devastate victims and their families because of the steep costs of medical treatment and lost income.
If you have suffered injuries on someone else's property, you should not have to struggle financially. If you live in the Bronx, the skilled premises liability lawyers at Jacoby & Meyers, LLP can help you fight for the compensation you deserve for your injuries.
Contact our Bronx Premises Liability lawyers today for a free case evaluation to discuss the circumstances of your premises liability accident and injuries.
Jacoby & Meyers, LLP's Results in Premises Liability Claims
The skilled personal injury lawyers at Jacoby & Meyers, LLP have been representing injured clients for almost 50 years, including those who have sustained injuries on someone else's property. The firm's commitment to professional excellence and client advocacy has led to millions in compensation for our clients and their families, reducing or eliminating the financial burden that often accompanies a severe injury.
Some of the most recent settlements and verdicts Jacoby & Meyers, LLP has secured for clients in premises liability cases include:
$3,250,000 settlement for the estate of a 25-year-old student who lost her life when she could not escape her apartment during a fire because the building's stairwell, which was painted with flammable paint, did not have fire doors.
$2,000,000 settlement for a client who needed skin grafts and surgery after a trip and fall accident.
$1,625,000 settlement for a client who sustained a catastrophic back injury on a construction site.
$1,105,000 for a client who suffered injuries when stairs collapsed as she was touring a house with her real estate agent.
$950,000 settlement for clients whose baby suffered 3rd-degree burns because their landlord failed to maintain the temperature regulator on the hot water heater.
$650,000 jury verdict for an elderly client who had to undergo hip replacement surgery after a slip and fall accident on the exterior steps of a house.
$600,000 settlement for a client who sustained a severe neck injury after he slipped on water left on the floor by the maintenance staff of an office building.
$550,000 settlement when a client suffered serious burns to his hands and face after his remote control triggered an explosion from a gas leak in the unit below.
$450,000 settlement for a client who slipped and fell on ice when a homeowner failed to salt or sand the sidewalk in front of the house.
$200,000 settlement for a client who underwent surgery on a ruptured tendon in his leg after he fell because his landlord didn't salt or sand outside his home.
The examples above do not guarantee a specific financial outcome for your premises liability case. Each accident has unique underlying facts and circumstances that add to or detract from its value.
The legal team at Jacoby & Meyers, LLP has the knowledge and resources to build the best case possible against careless property owners whose actions cause harm to others.
Types of Accidents and Injuries in Premises Liability Cases

A wide array of accidents and injuries fall under the umbrella of premises liability. The following list provides a broad overview of some of the most common accident and injury scenarios that give rise to premises liability claims.
Slips, Trips, and Falls
Slip and fall accidents, trip and fall accidents, and other types of unintentional falls constitute the vast majority of premises liability claims. The Centers for Disease Control and Prevention (CDC) 150 children ages 14 leads to severe injuries requiring medical treatment. Falls also account for the number one cause of traumatic brain injuries in all age groups and the leading cause for hip fractures in those over age 65.
The CDC also reports that more than three million people visit the emergency room each year in the United States to get treated for injuries related to an unintentional fall. Falls are predictable and preventable. Careless property owners who do not address dangerous hazards put visitors at risk.
Some examples of common things that lead to slip and fall accidents and trip and fall accidents include:
Failure to remove snow and ice or debris from doorways, parking lots, sidewalks, and driveways.
Failure to clean up spills in a reasonable amount of time.
Use of slippery substances such as floor wax, oil, and powders without warning visitors.
Poor or improper home or building maintenance leading to rotted or worn materials like steps, handrails, floor coverings, and structural features.
Falling debris from construction sites and other work areas.
Uneven sidewalks, walking trails, and other pathways.
Swimming Pool Accidents
Swimming provides respite from hot summer days and serves as a way for many to get some exercise throughout the year. But pool owners who improperly or inadequately maintain their pools put swimmers at risk for accidents and injuries. The Consumer Products Safety Commission, the federal agency that monitors dangerous products, estimates that approximately 150 children ages 14 and under drown each summer between Memorial Day and Labor Day. In fact, pool drownings are the leading cause of unintentional death for children ages one to four. Older children and adults also suffer injuries in and around swimming pools at water parks, hotels, private pools, or community pools.
Unsafe conditions and failures by pool owners that can lead to severe accidents and injuries include:
Failure to provide supervision or a lifeguard.
Adding the wrong chemicals or too many chemicals to a pool.
Failure to clean the pool, causing dangerous bacteria.
Failure to maintain the area around the pool, drains, pumps, filters, diving boards, steps, and slides, potentially causing serious accidents.
Failure to construct a gate, fence, or another barrier to keep small children and animals away from outdoor pools.
Failure to monitor crowd levels.
Failure to provide safety devices to help save distressed swimmers.
Inadequate Building Security
Under New York law, protecting visitors and renters from third-party crimes also falls under the umbrella of providing a safe environment. Property owners can secure their land and buildings in a variety of ways to make them safe for visitors.
Some examples include:
Installing security systems.
Restricting access with a card, key, or gate.
Increasing or adding lighting in dark areas inside and outside a building.
Property owners who fail to provide adequate security put visitors and tenants at risk of rape, murder, assault, and other serious crimes that can lead to physical and psychological injuries.
Elevator and Escalator Accidents
The Bronx, like every other place in New York City, is full of shopping malls, hotels, and office buildings with elevators and escalators. These machines provide a valuable service that allows us to move quickly and effortlessly around a building when we visit, especially for disabled and elderly persons who struggle with mobility. Yet, when elevators and escalators malfunction, users may suffer severe injuries.
Some mechanical issues with escalators and elevators that can give rise to premises liability claims include:
Poor installation resulting in loose parts.
Sudden stops on escalators and sudden drops on elevators.
Inadequate or irregular preventative maintenance.
Inadequate or irregular inspections.
Malfunctioning doors on elevators.
Uneven elevator landings.
Side-step entrapment on escalators, which is especially dangerous for young children.
Building Fires and Explosions
Fires and explosions are not common occurrences, but when they do occur they can lead to severe injuries and sometimes fatalities. Depending on the exact cause of a fire or explosion, a property owner may be responsible for injuries suffered by visitors or tenants.
Many things can ignite a fire or explosion, including:
Lit cigars and cigarettes or those not properly extinguished.
Improper handling of flammable substances.
Faulty wiring and poor electrical work.
Gas leaks.
Arson.
Victims who sustain severe burns in fires or explosions typically need to spend weeks or months in the hospital recovering, making burn injuries more costly than many other types of injuries. In the most severe cases, doctors must put burn victims into a medically-induced coma, so they don't feel excruciating pain as they recover. Many burn victims are left with permanent scars even after skin grafts and reconstructive surgery.
Dog Bites
The Insurance Information Institute estimates that insurance companies pay out more than $600 million for dog bite claims each year. Dog bites fall under the umbrella of premises liability claims, but they are different from other claims. A dog can attack a person on their own property, on another person's property, or in a public place like on a sidewalk or in a park. The dog owner may or may not be present when a bite happens.
In any of these cases, homeowners' insurance policies typically cover dog bite claims. Often, dog bites cause permanent scarring and in the most severe cases, they can lead to infection. They also can severely traumatize children, whose size makes them easy targets for ill-behaved pets, sometimes requiring years of cognitive therapy to help them cope with the event.
Seeking Compensation for Damages From a Bronx Premises Liability Accident
Receiving compensation for injuries sustained on someone else's property typically begins with filing a claim with the applicable insurance policy. Yet, insurance companies are generally not eager to offer full and fair compensation, even when they know their policyholder is at fault. A lawsuit is the most likely avenue to getting the compensation a victim deserves for their injuries.
When victims reach a settlement with the insurance company or a court rules in their favor, they can receive compensation for the following damages related to their injuries:
Medical treatment costs, including ambulance and emergency response services, doctor visits, hospital stays, diagnostic imaging, surgery and associated costs, follow-up care, and medication.
Estimated future medical treatment for those who sustain catastrophic injuries and require continuous treatment and care or must reside in a long-term care facility.
Costs for rehabilitation, including treatment by specialists such as physical therapists, speech therapists, occupational therapists, or others who help the injured victims regain their lost functions and learn new ways of doing things after suffering a permanent injury.
Lost wages due to injury, hospitalization, and recovery.
Estimated future lost wages when a person suffers a catastrophic injury that will prevent them from working in the future.
Physical pain and suffering.
Mental anguish.
Decreased quality of life.
Loss of consortium with a spouse.
If you have lost a loved one as a result of a fatal injury on someone else's property, you might be eligible for compensation depending on the circumstances of your case and your relationship with the deceased. Eligible family survivors can receive compensation for some of the above items as well as for funeral costs, burial expenses, loss of companionship, and loss of guidance for minor dependents. You can discuss the possibility of filing a wrongful death lawsuit with your Bronx premises liability attorney, who will answer your questions and evaluate your eligibility.
Contact a Bronx Premises Liability Attorney Today
The skilled legal team at Jacoby & Meyers, LLP understands the challenges that come in the wake of a severe injury, and we are here to help accident victims fight for the compensation they deserve. Negligent property owners who cause harm to others need to be held accountable for their carelessness.
Contact Jacoby & Meyers, LLP today online, start a chat with one of our live representatives, or call us at (718) 294-0813 for a free case evaluation to discuss the circumstances that led to your injury. We take cases on a contingency fee basis, deducting our fees from any compensation we secure for you from a settlement or court-awarded damages, so you need not pay upfront or out-of-pocket.
Bronx Office
656 East Fordham Road
Bronx, NY 10458
Client Testimonials
Review: 5/5
★ ★ ★ ★ ★
"We had the most amazing trial attorney at Jacoby and Meyers…. My sister was hit by a car in a parking lot and was really hurt. Sharon fought so hard in court for her. Sharon was really well liked by the people in the Court and did so much for my sister on her case…. It is a great firm and I highly recommend it to anyone with an injury case."
Review by: Carolina V.
Check out some of our other reviews.