Brooklyn Premises Liability Attorney
Unintentional injuries happen every day—but most of them are preventable. When the incident that injures you happens on someone else's property in Brooklyn, the property owner may owe you financial compensation. The law requires property owners, occupants, and managers to take steps to keep visitors to their properties safe from harm.
The legal team at Jacoby & Meyers, LLP has the knowledge and resources to build the best case possible against careless property owners whose actions cause harm to others.
If you suffered an injury on someone else's property in Brooklyn, contact the experienced Brooklyn Premises Liability Attorneys at Jacoby & Meyers, LLP for a free case evaluation to learn about your legal rights.
About Jacoby & Meyers LLP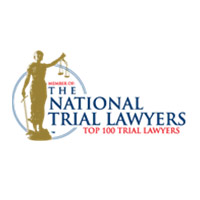 After suffering a preventable injury on someone else's property in Brooklyn, it is important to know that you have someone you can trust by your side to advocate for your legal rights. For nearly five decades, Jacoby & Meyers, LLP, has fought to obtain compensation for Brooklyn residents and workers who got hurt through no fault of their own.
In case after case, our experience, skill, and commitment to hard work to further our clients' interests has helped us secure top-dollar payment for our clients' injuries from the parties who did them harm. You can read more about some of our recent results. Of course, we can never guarantee our clients will recover compensation for their injuries. However, we can promise to make our clients' interests our top priority, and to put the skill, reputation, and resources of our firm to work to get them the money they need and deserve.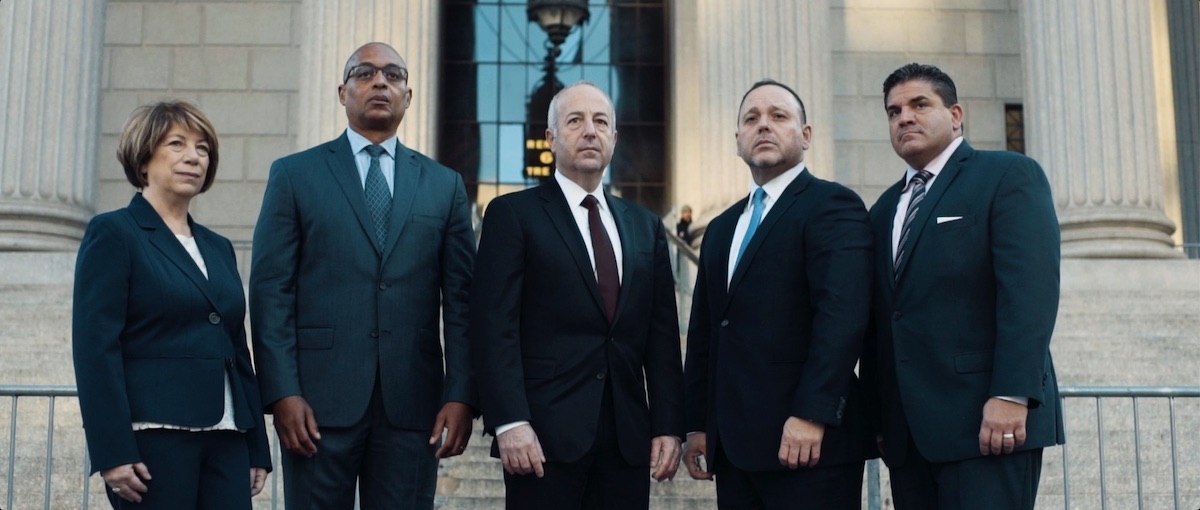 Premises Liability Explained
Unless you are a lawyer or a business owner, the term premises liability may not sound familiar. Simply put, premises liability is the legal terminology for the legal obligation of a property owner/occupant/manager to maintain a safe premises for visitors. In other words, every person who sets foot on another person's property is entitled to do so without the property owner putting them at an unreasonable risk of injury. If an injury occurs, then that person may have a legal claim for damages against the property owner who should have taken reasonable steps to prevent it.
Those are the basics. In practice, however, the devil is in the details.
As summarized by the New York City Bar, a legal claim seeking compensation for injuries suffered on someone else's property in Brooklyn usually must meet three specific criteria to entitle someone to payment of damages:
You had permission, either spoken or implied, to come onto the property. As a general matter, property owners have a duty to keep people who are allowed to be on a property safe while they are there. They have very few obligations to trespassers (unless those trespassers are children, to whom property owners owe a duty to keep out of harm's way in all cases, especially around attractive property features like swimming pools, trampolines, or piles of construction material).
The property owner did not take reasonable steps to keep you out of harm's way. A property owner cannot foresee every danger on a property. However, within reason, property owners should know about dangerous conditions on their premises, fix them, warn visitors about them, and keep visitors away from them.
You got hurt as a result of the owner's failure to keep you safe. Obviously, without a personal injury, you cannot pursue a personal injury claim. However, you have rights no matter how minor you think your injury was. Never assume that lawsuits are only for people who get catastrophically or fatally injured in incidents on someone's property. Virtually any injury may entitle you to compensation.
At Jacoby & Meyers, LLP, we have years of experience in how to prove each of these criteria to maximize our clients' chances of obtaining every dollar of compensation they deserve for their injuries and losses.
Common Settings for Premises Liability
The duties that property owners/occupants/managers owe to visitors exist in a broad range of settings, and lead to a wide variety of cases in which someone has the right to compensation for damages. Some common examples of the types of situations that have prompted our firm to take legal action on behalf of clients claiming damages for premises liability include:
Slip/Trip and Fall Injuries
Slip and fall and trip and fall injuries account for many premises liability claims. While injuries from falling get the most attention when they happen at a public space or place of business, slip/trip and fall injuries can occur as a private residence as well. Often, people lose their footing and fall because of liquid or ice on the ground, but virtually any kind of fall can result in severe injuries.
Swimming Pool Accidents
Swimming pools can be dangerous, even for experienced swimmers. Property owners have a responsibility to make sure the pool is safe for all swimmers and to keep uninvited guests out of the pool. Accidents can happen when unsafe conditions exist in or around the pool or when a child enters an unsecured pool.
Any person who owns a pool, whether inground or above ground, has a responsibility to follow New York law regarding swimming pool safety. Specifically, all pools must have a safety barrier of at least 4 feet tall to prevent unpermitted access. Additionally, any pool installed or modified after December 14, 2006, must have an approved security alarm.
Dog Bites
According to the American Veterinary Medical Association, over 4.5 million people suffer from dog bites every year. One in five of these people will need medical attention. New York law requires pet owners to maintain control of their animals. In the event of a dog bite, the pet owner will typically face 100 percent financial liability for any medical costs to the victim. The victim may also have the right to claim additional damages through a premises liability suit.
Negligent Security
The liabilities of a property owner extend farther than you may think. In the event of an assault or attack committed on a property owner's premises, the owner may face financial liability for failing to provide adequate security. The degree of security necessary to keep visitors safe may depend on a variety of factors including crime rates, lighting, and population. Appropriate security may include lighting, security gates, or a security guard.
Chemical Exposure/Fire
Often, fires or chemical exposure are the direct result of the property owner's negligence. Property owners have a responsibility to comply with all fire and property codes and to conduct regular inspections. Outdated, damaged, or missing safety equipment can fail to alert occupants of potential dangers. If you are injured because of a fire or chemical exposure, your attorney can check to see if the building was up to code.
Amusement Park Accidents
Many dangers exist at an amusement park. Consequently, landowners, vendors, and event organizers have a high level of responsibility for paying visitors. While most people think of amusement park ride accidents as the source of injuries at a park, injuries can happen because of overcrowding, poorly maintained property, or food poisoning, too.
These are just examples of the scenarios that can make a property owner liable for injuries to a visitor. No matter what the setting of your injury on a Brooklyn property, the team at Jacoby & Meyers, LLP has the experience and know-how to evaluate your rights.
Possible Injuries After a Premises Liability Accident
According to the Centers for Disease Control and Prevention (CDC), over 29 million people visit the emergency department annually because of unintentional injuries. Premises liability accidents, in particular, can cause serious or life-threatening injuries. After an accident, your health and safety is the number one priority. In the event of an emergency or life-threatening injury, seek immediate medical attention, even if you do not feel injured. Possible injuries after a premises liability accident include:
Traumatic Brain Injuries
Traumatic brain injuries result from an external trauma to the head. These injuries typically happen when a person hits their head on a hard object or is struck by an object. Falls are one of the leading causes of traumatic brain injuries and can happen because of unsafe property conditions. All traumatic brain injuries are emergency medical conditions. If you hit your head in a fall or other incident on someone else's property in Brooklyn, regardless of whether you experience immediate symptoms, seek immediate medical attention. TBIs can take time to display symptoms, but a doctor can diagnose an injury right away.
Signs of TBI include:
Headaches
Dizziness
Memory loss
Confusion
Loss of consciousness
Difficulty concentrating
Acquired Brain Injuries
Acquired brain injuries, sometimes called non-traumatic brain injuries, result from internal force or condition, such as a stroke or lack of oxygen. This injury can happen in connection with a chemical exposure or a near-drowning on someone's Brooklyn property. The symptoms of an ABI are similar to a TBI, but again, err on the side of caution. If you have a scary incident, seek medical care to rule out (or in) any injury.
Spinal Cord Injuries
The spinal cord relays messages between the body and the brain. An injury to the spinal cord can lead to catastrophic disability, including permanent paralysis. Contrary to popular belief, an injury does not need to sever the spinal cord to cause paralysis. Swelling, bruising, or contusions on the cord can lead to paralysis, too. Because of this, seek medical attention right away if you suspect a spinal cord injury. In some cases, a doctor may reduce the amount of damage the victim might otherwise suffer.
Symptoms to look out for include:
Extreme back pain
Numbness or tingling
Radiating pain or numbness down the arms or legs
Difficulty moving or walking
Pressure on the back or neck
Loss of bowel or bladder control
Lacerations and Infections
Lacerations and infections often go hand-in-hand. An open wound can easily become infected if left untreated or exposed to bacteria or dirt. Additionally, serious lacerations may lead to extreme pain, loss of movement, or permanent scarring.
Common causes of lacerations include:
Slip and fall accidents
Contact with glass or another sharp object
What to Do After an Accident on Someone's Brooklyn Premises
What you do after an accident can affect your legal rights.
Following the tips below may help protect those rights after you get hurt on someone else's property in Brooklyn:
Check for injuries: After an accident, the first thing you need to do is evaluate the scene. Are you okay? Are you at risk for further injury? If the accident caused serious injury, do not attempt to leave the scene. Call for help and seek medical attention.
Gather evidence, if you can: Personal injury cases rely heavily on evidence. The more evidence you can collect, the better chance you will have at obtaining the compensation you deserve. One easy way to gather evidence is to take pictures with your cell phone of the dangerous property condition that caused your injury, preferably before the condition gets fixed. Be sure to include pictures of the location of the accident, the cause of the accident, your injury, and any other relevant details.
Report the accident: Report the accident and your injuries to the property owner or manager on duty as soon as possible, but do not demand or accept compensation (that is for your lawyer to handle). Keep a copy (or take a picture) of the report for your own records.
Go to the doctor right away (no later than 24 hours): You must treat your injuries for your own health, and avoid making them worse. Also, your medical records may well play a central role in any Brooklyn premises liability lawsuit.
Brooklyn Premises Liability FAQ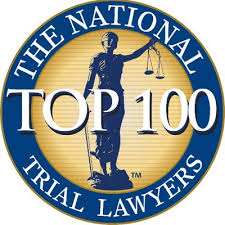 Every day, Brooklyn's residents, workers, and visitors leave their homes to run errands, go to work, visit friends, or do any of the countless other activities of daily life. None of them walks out the door expecting to suffer a serious injury because of a dangerous condition at a property they visit.
Unfortunately, for some Brooklyn-ites, that is how the day turns out. Through any number of incidents and circumstances, they encounter hazards at residential, commercial, and public properties, and end up sustaining painful, debilitating injuries through no fault of their own.
Victims of these so-called premises liability injuries often have questions about their legal rights to seek money damages as compensation. Below we answer some of the most common of those questions.
For answers to your specific questions about an injury you suffered on a property owned or operated by someone else, contact our experienced Brooklyn premises liability attorneys today.
Frequently Asked Questions
Call Our Experienced Brooklyn Premises Liability Lawyers
You deserve compensation for injuries you suffered on someone else's property in Brooklyn because of a dangerous property condition the owner, occupant, or manager should have fixed or warned you about. Contact Jacoby & Meyers, LLP today at (877) 565-2993, fill out our online contact form, or start a chat with one of our live representatives for a free, no-obligation case evaluation from one of our experienced Brooklyn premises liability attorneys.
Brooklyn Office
1711 Kings Highway
Brooklyn, NY 11229
1-877-488-1707
Client Testimonials
Review: 5/5
★ ★ ★ ★ ★
"The team and Jocoby & Meyers are excellent. They make sure the client is well taken care of. They are great with communication and they take their time to make sure the client is satisfied. Will definitely recommend."
Review by: Danielle H.
Check out some of our other reviews.