Brooklyn Burn Injury Attorney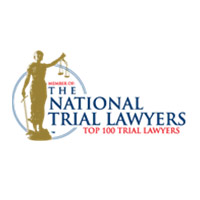 Sudden, severe injuries change the lives of Brooklynites in an instant. Severe burns rank among the most life-altering and catastrophic of these types of injuries. The physical, emotional, and financial impacts of severe burns frequently overwhelm victims and their families.
When someone's careless actions or poor decisions lead to another person suffering a severe burn, New York law entitles the victim to receive compensation from the wrongdoer. The experienced Brooklyn burn injury lawyers at Jacoby & Meyers, LLP, have the skills and resources to pursue that compensation on behalf of burn victims. Call our Brooklyn Burn Injury lawyers today for a free case evaluation.
An Established Brooklyn Burn Injury Law Practice
For over 40 years, Jacoby & Meyers, LLP has represented clients throughout New York City who have suffered catastrophic injuries through no fault of their own. Our sole mission as a law firm is to collect fair and just compensation for the innocent victims of other people's careless, reckless, or intentional conduct.
Our firm has deep roots in all five boroughs. Many of our lawyers live in Brooklyn. We walk our dogs in Prospect Park. We catch Nets games at the Barclays Center. We take our kids to Coney Island. So, when a fellow New Yorker walks through our doors having suffered the tragedy of a severe, preventable burn, we take it personally. Our clients are our neighbors. Going to bat for them means fighting for fairness and justice in our community.
Over the decades, Jacoby & Meyers, LLP lawyers have recovered millions of dollars for our clients in burn injury cases. We cannot guarantee an outcome for any client, of course, but we can and do promise to treat our clients with the respect and compassion they deserve, and to fight tirelessly to see justice done on their behalf.
"Great experience with skilled legal individuals that know what they are doing." -Nesha G.
★★★★★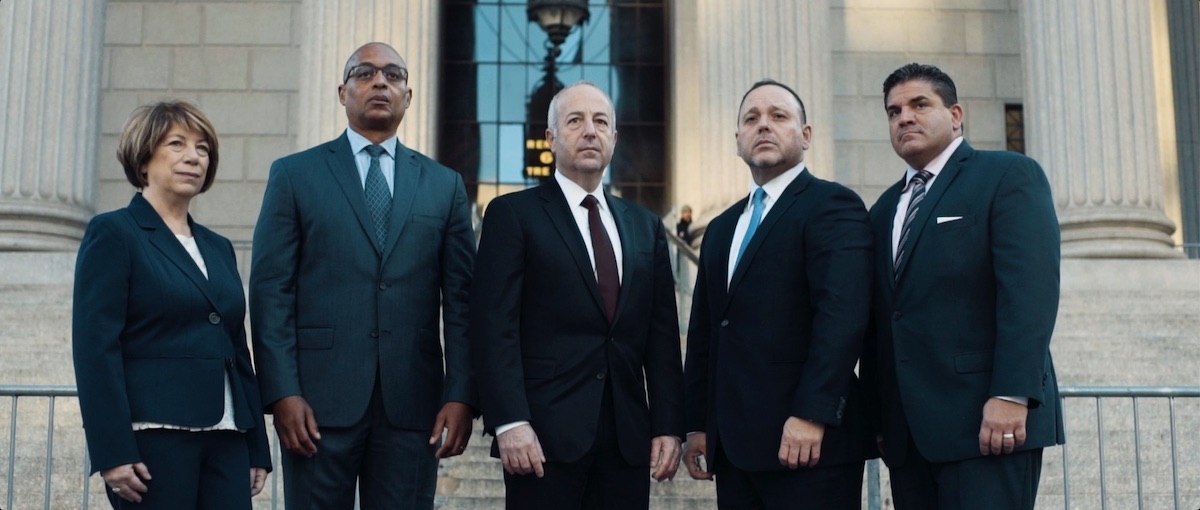 Severe Burn Injuries: An Overview
What makes severe burns feel so devastating, in particular, is that most of them are completely preventable, but they continue happening with tragic regularity. Burns represent "one of the leading causes of unintentional death and injury in the United States," according to the American Burn Association. Data reflect that U.S. hospital emergency rooms treated almost half a million fire or burn injuries from 2011 to 2015. There is no reason to think that pace has slowed in the years since.
Living in Brooklyn does mean access to some of the finest hospitals in the country. Five local burn centers – two in Manhattan, one in the Bronx, one on Staten Island, and one in Nassau County—serve Brooklyn victims of severe burns. We have summarized some general information about burns below drawn from the online Health Library published by one of those burn centers, New York Presbyterian hospital.
Types of Burns
Burns are injuries to one or more layers of skin and, at times, the tissue and other body structures beneath it. Here are the broad categories of burns that doctors treat at burn centers:
Heat burns (a.k.a. thermal burns). Intense heat, such as from an open flame, explosion, steam, scalding liquid, or touching a hot object, can damage multiple layers of skin.
Cold burns. Extreme cold temperatures damage skin tissue by freezing or chapping it, such as in the cases of frostbite and wind burn.
Electrical burns. Electricity burns skin in much the same way as intense heat, often when a victim touches a live wire or gets hit by lightning.
Chemical burns. Caustic or toxic solids, liquids, or gases can cause chemical reactions that damage or destroy skin tissue, such as when battery acid spills on a person's hands.
Radiation burns. High energy waves and particles harm skin cells and the tissue beneath them. A sunburn is a form of radiation burn, as are the burns a person can suffer from radiation-based cancer treatments.
Friction burns. Rubbing skin against a surface can generate heat and abrasion that burns the skin. A road rash from sliding along the pavement is a type of friction burn (usually after a motorcycle Accident),  as is the damage to one's hands done by grabbing a fast-moving rope.
Burn Degrees of Severity
A system of degrees ranks burns by how much damage they cause to skin and tissue.
First degree burns cause damage only to the outermost skin layer. These burns tend to heal on their own within a few days or a week. You can treat them at home with over-the-counter medications and ointments.
Second degree burns (partial thickness burns) damage multiple skin layers. They frequently cause blistering, or appear spotted or white. You may need medical treatment for a second degree burn, because of the risk of the wound becoming infected.
Third degree burns (total thickness burns) damage all layers of the skin and potentially the body tissue beneath it. Damaged skin appears tough and leathery when a third degree burn has occurred. These injuries require immediate medical attention, and pose a high risk of infection.
Fourth degree burns destroy skin layers and tissue, and may damage body structures beneath them, such as bones, muscles, ligaments, tendons, and organs. Fourth degree burns pose a substantial threat to a victim's life. They require immediate emergency medical care.
See a doctor immediately if you sustain a burn that seems like it might be worse than a first degree injury. Your health is too important to risk on guessing at whether your burn needs medical attention, particularly because all burns other than first degree burns carry a risk of life-threatening infection.
Burn Treatment
The type and degree of a burn dictate its course of treatment. For anything other than a first degree burn, treatments can include surgical procedures to remove, replace, or reconstruct damaged tissue, long-term stays in a burn unit, intensive courses of medication (particularly antibiotics to stave of dangerous infections), and months or even years of physical, emotional, and occupational therapy. Fully recovering from a burn might still mean the victim has permanent, disfiguring scars and significant physical disabilities.
How Severe Burns Happen in Day-to-Day Brooklyn Life
According to the American Burn Association statistics linked above, the vast majority of preventable burns occur at home. That statistic is a little misleading, however, because most of those burns are first degree injuries. A far wider variety of settings and circumstances can lead to a person suffering a second, third, or fourth degree burn, such as:
Fires in Buildings
Many of the severe burns treated in U.S. hospital emergency rooms and burn units are caused by fires in homes, workplaces, and other buildings. Severe burns suffered in building fires cause thousands of fatalities every year across the country. In fact, according to the American Burn Association, on average someone dies every 2 hours 35 minutes from severe burns resulting from a fire.
Motor Vehicle Crashes
It is not just the violent impact of a motor vehicle collision that causes harm to those in a  car accident or a truck accident and motorcycle riders. Collisions can also cause a fire to break out, or an explosion, or a spill of caustic chemicals, all of which lead to severe burns. A crash can also send a vehicle passenger or motorcycle rider sliding along a road surface, causing deadly road rash friction burns.
Incidents on Construction Sites and in Workplaces
Pick any work setting, and there is a likelihood of someone suffering a severe burn. Construction workers face all sorts of burn risks, from working with the open flame or electric arc of welding equipment, to risking electrical burns or fires when working around utility lines. In any industrial workplace, overheated equipment can cause bad burns. And, even if the most ordinary office setting, a burn can result from touching exposed steam pipes or even from spilling scalding hot coffee.
Unreasonably Dangerous Products
The products that line store shelves should be safe for routine use. Most are, but not all. Every year, consumer products overheat, cause fires, explode, or emit dangerous substances, leading to severe burns and tragic deaths. Manufacturers of these products have legal obligations to anyone harmed by them.
Help From Our Brooklyn Burn Injury Attorneys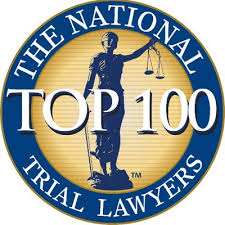 In the aftermath of a severe burn, victims and their families often struggle with deciding where to turn for help. The sudden, unexpected necessity of addressing pressing medical needs, and the financial strain that accompanies them, can feel instantly overwhelming and confusing. Some Brooklyn burn injury victims know they probably could use the help of an experienced attorney, but they might not know exactly why or what for.
Here are some the ways our experienced Brooklyn burn injury work to help a severe burn victim recover from catastrophic injuries:
By Investigating Facts, Circumstances, and Legally Liable Parties
Most of the time, there is little mystery to how a burn victim's injury happened. A piece of equipment caught fire. Industrial solvent spilled. And so on. That does not necessarily mean, however, that the story of how events unfolded leading up to the burn injury is straightforward. Often, a severe burn represents the end-result of a cascade of poor decisions and careless or reckless actions on the part of one or more persons separate from the burn victim.
When a Brooklyn client seeks our help with a severe burn injury here at Jacoby & Meyers, LLP, one of our jobs is usually to investigate that series of events to identify who has fault for our client's injuries. These individuals and/or companies may have a legal liability to our client for damages.
By Evaluating the Harm Done to a Client
Severe burns cause harm in a tragically-diverse number of ways. They often inflict extreme financial strain. Treating a severe burn can cost tens of thousands of dollars, at least, even when a victim has insurance. Burns also frequently keep victims and family members out of work while they focus on recovery, limiting their income. Then, too, severe burns cause extreme pain and suffering that does not necessarily translate into dollars and cents.
No burn victim deserves to incur these out-of-pocket and quality of life costs because of someone else's careless or reckless actions. Another job of an experienced Brooklyn burn injury lawyer is to evaluate all costs to determine an appropriate and fair amount of money that a victim should demand as compensation from those whose actions caused harm. Money cannot make the pain and trauma of a severe burn go away, of course. But it can provide burn victims and their families with the resources and support they need to make a full recovery from circumstances they never should have had to endure.
By Negotiating Settlements With Wrongdoers
In New York, and across the country, another principal function of an experienced burn injury attorney is to negotiate with the parties whose actions caused a client's burn injury, seeking a fair and reasonable payment of money as settlement of the client's legal claims. Most, but not necessarily all, settlement negotiations occur between lawyers and insurance companies. The lawyer's goal in those discussions is to leave the other side with no choice but to offer the largest reasonable payment to the lawyer's burn-victim client.
By Taking Legal Action in New York Courts
Through skillful and diligent negotiating, our experienced Brooklyn burn injury attorneys can often reach a settlement with the parties who have a legal liability to our clients. That is not always the case, however. Sometimes, achieving justice and accountability for a client who has suffered a severe burn injury requires going to court to prove to a judge and jury how the client was harmed, and who should pay the client damages. The goal in going to court is to obtain a verdict from a judge or jury directing the parties whose actions caused the client's severe burns to pay the maximum compensation available under the law.
Your Brooklyn Burn Injury Lawyers
Over their decades of legal practice, attorneys at Jacoby & Meyers, LLP, have earned a reputation as skilled, determined, tireless advocates for Brooklyn residents harmed by someone else's wrongful conduct. We have the resources and experience to get results for victims of severe burns. Call us today at (877) 565-2993, begin a live, confidential chat with one of our representatives, or send us a message through our website for a free evaluation of your burn injury case.
Brooklyn Office
8701 3rd Avenue
Brooklyn, NY 11209
1-877-488-1707
Client Testimonials
Review: 5/5
★ ★ ★ ★ ★
"The team and Jocoby & Meyers are excellent. They make sure the client is well taken care of. They are great with communication and they take their time to make sure the client is satisfied. Will definitely recommend."
Review by: Danielle H.
Check out some of our other reviews.