Brooklyn Drunk Driving Accident Attorney
Did a drunk driver injure you or kill a loved one in Brooklyn? If so, the Brooklyn Drunk Driving Accident lawyers at Jacoby & Meyers, LLP, can help you recover compensation for your losses. All too often, accident victims are left frightened and insecure after a crash. You deserve the help, guidance, and knowledge that you need to empower yourself to fight for your rights. Contact us to see how we might help you.
Meanwhile, we've elected to take this opportunity to educate curious individuals on the legal concepts surrounding drunk driving accidents.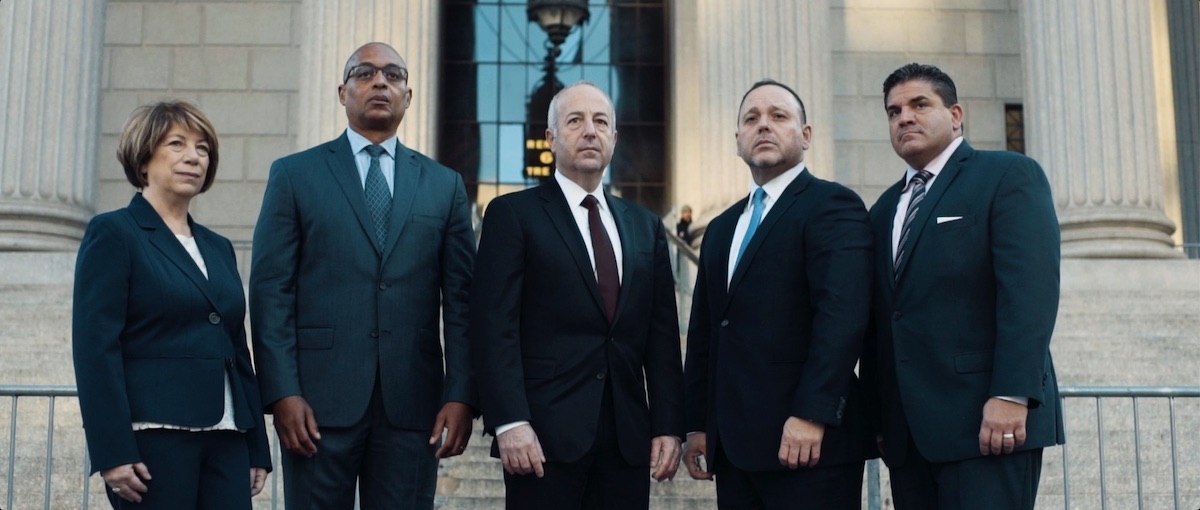 Drunk Driving Accident Injuries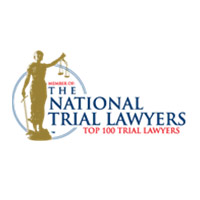 If you were in an accident with a drunk driver, you could have sustained one of any number of injuries. Drunk driving does not guarantee graver injury or greater damage in the event of a crash. It can, however, contribute to worse accidents in some cases.
According to the National Highway Traffic Safety Administration, nearly 30 U.S. citizens die as a result of drunk driving every single day. In fact, more than 10,500 individuals were killed by crashes caused by drunk drivers in one recent year alone. There's little question that this negligent and dangerous practice filters down to Brooklyn, where it poses an immense risk to everybody on roadways. Unfortunately, it doesn't seem like it'll disappear anytime soon.
| Type Of Accident | 2009 | 2010 | 2011 | 2012 | 2013 | 2014 | 2015 | 2016 | 2017 | 2018 |
| --- | --- | --- | --- | --- | --- | --- | --- | --- | --- | --- |
| Total Brooklyn Alcohol-related Accidents | 340 | 366 | 333 | 392 | 378 | 361 | 296 | 386 | 517 | 682 |
| Brooklyn Fatal Alcohol-related Accidents | 15 | 21 | 20 | 20 | 21 | 18 | 9 | 13 | 14 | 13 |
| Brooklyn Personal Injury Alcohol-related Accidents | 264 | 284 | 258 | 294 | 302 | 290 | 214 | 313 | 383 | 366 |
When motorists drive drunk, they unlock the potential to cause unfathomable physical and financial damage in a victim's life. The DUI Foundation has shared data indicating that alcohol-induced traffic incidents cost the American public as much s $114.3 billion per year.
Because driving under the influence is often associated with other reckless and endangering behavior, such as speeding, it can technically influence how an accident occurs. High-speed collisions, for example, are known to cause more damage on average than other crashes. Keep these factors in mind as you read on. Some of the most common injuries in drunk driving accidents include:
Broken bones | Broken bones can range significantly in severity. Minor injuries, while still incredibly painful, such as small shatters or hairline fractures lie on one end of the spectrum. Compound injuries, or fractures that fully break the bone and the skin, lie on the other.
Skin injuries | Skin injuries encompass a wide range of physical damages. Everything from scrapes and bruises to deep lacerations qualifies as a skin injury. In some cases, victims may even receive burns. Some skin injuries may lead to future disfigurement or scarring—this is important to note because these outcomes occasionally command additional compensation in court.
Traumatic brain injuries | Traumatic brain injuries (TBI) can lead to severe issues with motor functions and cognitive abilities. Even "mild" TBIs, such as concussions, can leave serious, lasting impacts.
Back and spine injuries | The back and spine can take a lot of damage during a drunk driving accident. If your spine is injured, you could be paralyzed. Back injuries often become more complex over time and end up requiring complicated, painful, and expensive surgical procedures to correct.
Whom Can You Hold Liable for Drunk Driving Accidents?
While the easiest course of action in a drunk driving accident case seems to be holding the other motorist liable for their actions, you may have a much larger tree to climb. People need to ingest alcohol somewhere; and while plenty of people drink of their own accord, make their own mistakes, and proceed to drive negligently all on their own, some people have help.
Consider the places and circumstances that tend to prompt you to drink alcohol. While an adult is always responsible for his or her own wellbeing, other parties can and do supply alcohol to those adults. Certain parties, for example, maintain a responsibility to stop serving alcohol to an individual who appears already inebriated.
Some of the parties that may be held liable for drunk driving accidents include:
The drunk driver | This is obvious. No matter what, a drunk driver is responsible for his or her own behavior. This includes choosing to drive their vehicle after consuming alcohol
Hosts | If somebody hosts a party where alcohol is served, they could be at risk of being held liable for a drunk driving accident. The likelihood of this increases if the host knowingly provided (or allowed somebody else to provide) alcohol to a clearly inebriated guest
Bar and restaurant staff and owners | Restaurants and many upscale hotels serve a seemingly endless supply of alcohol. If an individual consumes too much alcohol to safely and legally drive at one of these establishments, management and staff could be held liable. They have a legal responsibility to stop supplying alcohol to patrons that are already visibly intoxicated
Why Does Negligence Matter so Much?
If you're a victim of a drunk driving accident, you're probably wondering why all of the emphasis of the legal process seems to rest on determining and proving negligence. Whatever small sense of relief you feel when somebody is deemed responsible for your accident, it'll never begin to compare to the loss and damage you sustained in the process.
Determining and assigning negligence does little in and of itself to help victims on their paths to recovery. It does, however, move a giant roadblock out of the way to recovering the compensation needed to fund the services that you are using to work toward that recovery.
We understand that no amount of financial compensation will ever make up for the emotional, physical, and monetary loss that you experienced as a result of a drunk driving accident. It's just one of the countless reasons we prioritize maintaining a team full of empathetic individuals. Our place in your case is to help you move beyond the stepping stone of a claim—it's often the first leap towards real recovery.
Drunk Driving Accident Victims Deserve Compassionate Support
If you or a loved one has been injured in an accident involving a drunk driver, you deserve justice. Nobody should have to suffer emotional or physical pain, monetary loss, or other physical damage as the result of another's blatant negligence. We believe that every drunk driving accident victim deserves their own chance at fair compensation.
That's why we take every step in our power to ensure our clients' success. Nobody can guarantee the outcome of any case—but Jacoby & Meyers, LLP, can guarantee our utmost dedication to your claim. We retain a team of experts from numerous industries like the automotive and medical sectors who can give feedback and input throughout cases. Our skilled lawyers are always prepared to litigate your case in court to assist your pursuit of justice.
Interested in learning more about our legal representation services? Give our offices a call and take advantage of our free initial evaluation for potential clients. We believe in the right to compensation. As partners, we seek to assist you throughout every step of the legal process.
Drunk Driving and Punitive Damages—The Basics
Victims of any car accident have the right to pursue compensation for damages in the legal system. Those who have suffered at the hands of a drunk driver, however, may have a unique opportunity.
Drunk driving accident victims may be eligible to pursue punitive damages. Most damages are intended to help repay the victim for some loss that he or she experiences during or due to an accident. Things like medical bills, lost wages, and property damage are all standard damages that can lead to compensation.
Punitive damages, on the other hand, serve a different purpose. They're meant to directly punish the plaintiff of a case. Oftentimes, the reason for this is twofold. Punitive damages may decrease the likelihood that a plaintiff performs similar actions again. They can also deter others from acting similarly. Some people say that punitive damages "make an example" of negligent parties in court.
Other Recoverable Damages
All of this talk about punitive damages may have you forgetting that drunk driving accident victims are eligible for the typical compensation associated with car accidents. Victims may pursue compensation for damages including:
Past, present, and future medical bills

This includes bills for emergency transport, surgeries, and even physical and psychological therapy

Loss of wages or earning potential

Many injuries have the potential to take a victim out of work for weeks, days, or months at a time. Some injuries even lead to a permanent loss of earning capacity. If somebody works a physical job and loses the loss of limb, for example, they may receive compensation for loss of earning potential

Emotional pain and suffering

The experience of surviving a car accident can prove deeply traumatic. Many victims and their attorneys elect to pursue compensation for some level of the pain and suffering that they have endured after an accident
DUI Convictions and BAC
While blood alcohol content (BAC) guidelines are clearly published in numerous places, many of us don't spend much time looking up the intricacies of the laws that we follow. One of the laws that's central to keeping drivers safe from inebriated motorists places a limit on the acceptable blood alcohol content (or BAC) somebody should demonstrate before driving.
New York is one state that separates driving whilst impaired by alcohol and driving under the influence. A driver's first New York DUI offense, known as a DWI, is classified as a misdemeanor; however, penalties quickly rise once a second conviction occurs. Individuals with a second DUI conviction within five years of their first are legal felons in New York.
Driving Under the Influence of Alcohol (DUI or DWI)
An individual is driving under the influence of alcohol when their blood alcohol content is equal to or greater than 0.08 percent. Initial convictions come along with a fine ranging from $500 to $1,000, as long as a year in jail, and a minimum six-month revocation of a driver's license.
If a driver commits DUI again within ten years of the first incident, they must face additional penalties. These involve fines as high as $5,000, up to your years in jail, a minimum one-year driver's license revocation, and installation of an ignition interlock device.
Driving While Ability Impaired by Alcohol (DWAI)
The concept of a DWAI can be most simply explained as a DUI-lite. DWAIs in New York are viewed as lesser crimes than DUIs. This means that they are also associated with lesser penalties. The penalties for DWAI offenses include:
Fines ranging from $300 to $500
Up to 15 days in jail
90-day driver's license suspension
Individuals who have accumulated two or three DWAI offenses may face fines ranging as high as $1,500 and jail sentences as long as 180 days.
Criminal penalties will not reimburse you for the injuries a drunk driver caused you, but your drunk driving accident lawyer might use a conviction to help prove your civil case. In other words, even if the person who injured you goes to prison or must pay a fine, you will still need a drunk driving accident lawyer to help secure compensation for your injuries.
Brooklyn Drunk Driving Accident FAQs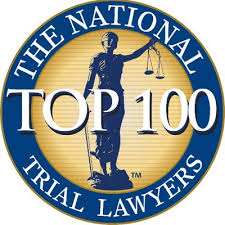 Get the Facts About Drunk Driving Accidents
Car accidents are terrifying. Drivers who travel on our roadways under the influence of drugs or alcohol can cause accidents resulting in serious injuries to other drivers, passengers, and pedestrians. Impaired drivers are dangerous for everyone on the road. Below are answers to some of the most frequently asked questions about drunk driving accidents.
Frequently Asked Questions
Jacoby & Meyers, LLP: Partnering With Drunk Driving Accident Victims in Brooklyn
You are much more than the accident that you were involved in, but it can feel difficult to move past what happened when you're still suffering from its impacts. Jacoby & Meyers, LLP's team of compassionate personal injury attorneys understands your desire to return to life as you know it. We aim to make the legal process as concise and painless for drunk driving accident victims as possible, and serve as trusted advocates every step of the way.
If you'd like to find out more about our seasoned team of capable personal injury attorneys, reach out to us today at (877)-565-2993.
Remember: your life is about things far beyond a drunk driving accident. Allow us to help you regain control and live how you want to, not how your accident forces you to.
Call us today at (877)-565-2993 and make an appointment.
Brooklyn Office
1711 Kings Highway
Brooklyn, NY 11229
1-877-488-1707
Client Testimonials
Review: 5/5
★ ★ ★ ★ ★
"The team and Jocoby & Meyers are excellent. They make sure the client is well taken care of. They are great with communication and they take their time to make sure the client is satisfied. Will definitely recommend."
Review by: Danielle H.
Check out some of our other reviews.