Brooklyn Slip and Fall Attorney
Brooklyn is one of the largest boroughs in Manhattan, full of incredible restaurants, taverns, and clubs. Local markets, boutiques, and bookstores line every street corner. These businesses have a responsibility to Brooklyn residents to keep their premises safe and free from hazards. When they fail to do so, disastrous slip and fall accidents can occur, resulting in serious injury and disability. If you suffered an injury after a slip and fall accident, it is important to understand how those injuries may affect your life. A Brooklyn slip and fall accident attorney at Jacoby & Meyers, LLP can help answer your questions and protect your rights at every turn.
From Park Slope to Brighton Beach, slip and fall accidents occur more frequently than many New Yorkers realize. These accidents can result from a negligent store owner failing to mop up a wet floor promptly or a landlord failing to fix a broken entry rug. When a dangerous property condition causes your injury, New York premises liability law enables you to take legal action against that property owner.
However, filing a Brooklyn slip and fall accident lawsuit is not easy. These cases are complex and require a law firm with the experience and resources necessary to fight insurance companies and property owners aggressively.
Table of Contents
Brooklyn Slip and Fall Accident Lawyers You Can Trust
Why Call Us?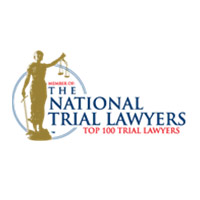 At Jacoby & Meyers, LLP, our Brooklyn personal injury lawyers know that you need help quickly. Medical expenses often begin to pile up immediately after an injury accident. In addition, property owners may fix the hazard or cover it up in an attempt to reduce their own liabilities. Our law firm knows how to investigate these cases and uncover negligence. For nearly 50 years, our New York City slip and fall accident lawyers have protected Brooklyn residents after an injury accident. We fight aggressively because we know the uphill battle you face when collecting money after a slip and fall accident.
Not every New York personal injury law firm has experience representing injured slip and fall accident victims in Brooklyn. However, at Jacoby & Meyers, LLP, our track record of success is one reason why so many injured Brooklyn residents choose us from the start.  Here are just a few of our most recent successful slip and fall accident cases.
$2 million in a Bronx slip and fall accident
$1.625 million in a construction site Manhattan fall
$650,000 after a NYC slip and fall accident outside the home
$600,000 in Manhattan slip and fall accident
While past results never guarantee future success, you will get a team of Brooklyn slip and fall accident lawyers fighting for you from the very start. We do not give up on injured accident victims, and it shows.
To learn more about how we can help you after a slip and fall accident, contact our law firm for a free initial case review and consultation. You can visit us at 8701 3rd Avenue, located in Bay Ridge, just a block from the 86th Street station. We can also meet you in your home or hospital room after your injury, or meet with you virtually to better serve you. Call us at 877-488-1707 or fill out our confidential contact form.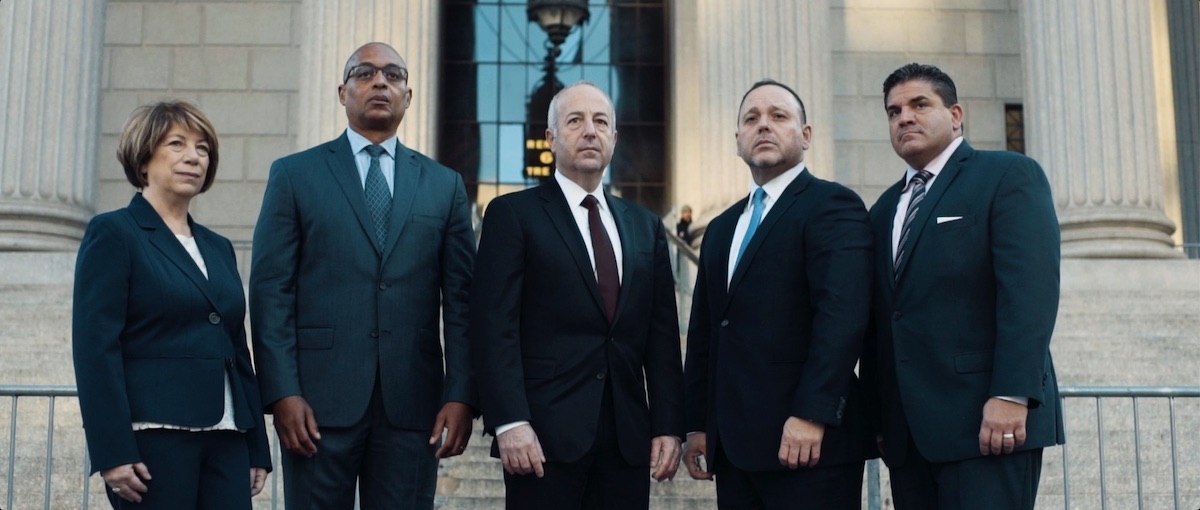 What Is the Average Cost of a Brooklyn Slip and Fall Accident?
How Much Is My Case Worth?
Brooklyn slip and fall cases are difficult because they involve proving that the property owner either knew or should have known of the dangers. This involves a significant level of investigation into the accident and the history of other incidents that occurred on the property. If the property owner had a history of negligence or if other similar accidents occurred, this will only strengthen your case.
How much is your slip and fall accident case worth? The amount of compensation you can receive depends on:
Insurance coverage of the business or property
The type of injuries and/or damages you suffered
How much your injuries will affect your overall quality of life and future
Any lost time at work
How much you contributed to your slip and fall accident
The type of negligence that occurred
As you can see, there are many factors that will affect the amount of money you are able to receive after a Brooklyn slip and fall accident. The best way to determine how much your case is worth is to review the common types of injuries from a slip and fall or to visit our office and speak to one of our Brooklyn slip and fall accident lawyers.
You should know more about the extent of slip and fall injuries, the different ways they can hurt you, and the prolonged damage—not to mention pain and suffering—people often struggle with throughout the recovery process. We can review the details surrounding your case and answer all your questions. Our Brooklyn slip and fall accident attorneys can offer valuable insight into the long-term effects of your injuries and what amount of compensation you might receive.  We offer free initial consultations to make this easier.
For more information, read on—or call the Brooklyn slip and fall attorneys at Jacoby & Meyers, LLP, to find out how we can help you recover compensation caused by a fall that resulted from someone else's negligence.
What Is a Brooklyn Slip and Fall Injury?
We Help Injured Brooklyn Slip and Fall Accident Victims Like You
A slip and fall injury is basically any injury that results in a fall due to loss of traction or a stable surface on which to walk or stand. Slipping due to loss of traction usually means that a person in an upright position, either walking, standing, or running, loses their footing for any variety of reasons, and impacts the ground with the force of their body (with some help from gravity). You might not see signs of an injury immediately afterward, and all slip and fall accidents warrant getting checked out by a medical professional as soon as possible.
Common injuries resulting from slip and fall accidents include, but are not limited to:
Broken or sprained bones/joints: Sprained and fractured wrists are the most common slip and fall injury by far, simply because the wrist is not physically strong enough to absorb the force of a fall when a person reaches out to try to stop themselves.
Dental and facial injuries: A person's face can take a severe impact in a preventable fall, damaging the person's teeth, jaw, eye sockets, cheekbones, or nose, sometimes resulting in disfiguring injuries and loss of eyesight.
Broken or dislocated hips: This injury is common in older people or those with brittle bones due to medication use, autoimmune disease, or even just bad positioning of the joint during the fall. A broken hip joint or pelvis often leads to serious complications in the elderly, from extended hospital stays to eventual death. Hip fractures are a common injury in preventable falls, particularly for older adults, and can lead to numerous long-term health complications.
Shattered patella: Our kneecaps are good at protecting one of the most used joints in our bodies, but a direct impact on a knee from a fall can shatter the victim's patella, requiring surgery, extended recovery, loss of work, and even permanent loss of range of motion.
Muscle pulls/strains: Often, when a person starts to fall, they attempt to compensate, usually without thinking about it, and end up twisting, pulling, or damaging a muscle. This can be extremely painful and often debilitating.
Cuts, bruises, and sprains: While these injuries might seem inconsequential, they can significantly disrupt the life of the victim—limiting mobility, causing chronic pain, and altering daily routines.
Nerve damage: Our nerves are what allow our brains to interpret sensations in our bodies. A bad fall can result in nerve damage, which the brain may interpret as chronic pain. In some cases, the damage may prevent the nerves from transmitting signals entirely, leaving the victim with no sensation.
Cranial/neck/spine injuries

: Depending on how a slip and fall accident happens, the victim's brain, neck, or spine may take a lot of the impact. 

Traumatic brain injuries

 can result in concussions, which are essentially bruising of the brain, subdural hematomas, or intracranial bleeding. These injuries all cause swelling inside the skull, which in turn creates pressure that continues to damage the brain. People have lost consciousness, gone into comas, or died as a result of traumatic brain injuries. Studies have shown that even minor brain injuries can affect the cognitive processes of the brain. More severe injuries can result in memory loss, impediment of motor function, and permanent damage to the victim's cognitive function. The effects of traumatic brain injury are wide-ranging and include physical and cognitive disabilities. Falls are one of the

most common causes

of TBI.

Dismemberment:

Slipping and falling can result in other injuries, as well. Attempting to grab something as you fall, or falling into hazardous machinery can result in severing fingers, limbs, or other extremities. Cutting off a fingertip as a result of a slip and fall is not uncommon. Slipping and falling into traffic or in front of a moving vehicle such as a bus or train is uncommon, but not impossible.

Psychological trauma: As with any injury, especially one that requires time in a hospital, extended recovery time, and pain, psychological trauma always follows close behind. Recovering from the impact of a slip and fall injury can be as much a matter of recovering mentally as it is physically. Some people hurt in slip and fall accidents have a hard time regaining their trust in navigating their surroundings. Others might cope with rehabilitation and try to retrain their bodies to function as they once did.
Re-injury: People who are using crutches, canes, or other aids to help them get around are especially vulnerable to slip and fall accidents. They are also even more susceptible to re-injuring their bodies that are trying to heal from prior surgery or trauma.
Death: In the movies and cartoons, we might laugh at people slipping and falling. But those are movies, and this is real life, where a slip and fall can result in serious injury; even death. Brain injuries, falling into traffic, or severe cuts and lacerations from a fall can be fatal. A slip and fall accident attorney can help you and your family through this difficult time and hold responsible parties accountable for their actions.
Physical trauma is not the only injury suffered by slip and fall victims. Fall victims also commonly suffer from emotional trauma. A fall victim might suffer from anxiety while going about day-to-day life, depression due to an inability to resume a normal life, or post-traumatic stress, for example.
Experienced Brooklyn slip and fall injury lawyers have a breadth and depth of knowledge that allows them to evaluate and seek compensation for virtually any injury that a fall can inflict.
Where Do Slip and Fall Accidents Happen in Brooklyn?
From Kingsbrook Jewish Medical Center to Coney Island, slip and fall accidents can occur anywhere. Perhaps you slipped on a wet floor while walking through an art gallery in DUMBO. Maybe you slipped while grabbing a cheesecake from Junior's Restaurant. No matter where your slip and fall accident happened in Brooklyn, you deserve to have someone on your side helping you through it. Here are just some of the places in Brooklyn where a slip and fall accident may have occurred.
Stores: Whether it is a result of a freshly mopped floor, a floor that is still slick from a recent waxing, or an area that has not been properly cordoned off due to a wet spill, slip and fall injuries are very common. Grocery stores are very common places for this to happen, due to the nature of the merchandise, though it is not unheard of to slip and fall at other places of business. Businesses have an obligation to their customers to provide a safe environment and to do what they can to prevent falls. People with disabilities, the elderly, and people who otherwise would not have to concern themselves with slipping and falling need advanced warnings regarding areas where they could potentially fall. And spills, cleaners, and other slipping hazards need to be clearly marked and remediated as soon as possible.
Wet/icy sidewalks: Just like the inside of a place of business, a Brooklyn storefront, business, or government building has an obligation to keep the entryway and sidewalks around the building clear of snow and ice and provide a warning if it becomes wet. Concrete and asphalt can become very slippery when wet or icy. Owners and property managers should apply de-icer early and often to ensure a safe walking surface. Inside a building, people can track in water and snow, and the owner or occupant needs to supply mats as well as warning signs to let visitors know about potential slipping hazards.
Parking lots: Stores often focus more on the inside of their business than the outside. However, a parking lot is just as important. Business owners in Brooklyn have a responsibility to their clientele to keep their grounds safe.
Uneven or broken pavement: Crumbling pavement, root upheaval, and damaged walking surfaces create the potential for slip and fall accidents.
Pools: There is a reason the lifeguard blows their whistle and tells everyone to walk and not run around the pool. Whether it's a public or private pool or even just a hot tub, Brooklyn property owners must warn guests and users and protect them from slipping hazards. Installing pools requires planning and responsibility, and an owner should be held accountable if they neglect to do so.
Bathrooms: Any area where water is present can be a potential threat. Public restrooms that are infrequently maintained or properly cleaned leave visitors vulnerable to slipping and falling on wet floors. Drains, signage, and maintenance are crucial in proper bathroom upkeep.
Apartment hallways: A building manager has a responsibility to building occupants as well as guests. They must deal with broken glass, water from leaky pipes, and other hazards immediately to prevent injuries.
Who Is Responsible After a Slip and Fall Accident in Brooklyn?
You did not choose to suffer an injury. Contacting a Brooklyn slip and fall accident attorney will help you understand your rights and how the actions (or inaction) of someone else has changed your life. You need to hold the business owner, property owner, or government institution where you were injured accountable for what has happened to you. This can not only help you get compensation for bills, lost work, and pain and suffering but can also encourage those responsible for the safety of others to fulfill their obligations.
When seeking compensation, the Brooklyn slip and fall accident attorneys at Jacoby & Meyers, LLP will begin by establishing liability. Simply getting hurt on another person's property isn't always enough to win your case. In a premises liability claim, we must clearly establish that the property owner or business owner neglected their duties to provide a safe environment for their guests. This means they should have known of the dangers but failed to take action.
For example, a business must expect that rainy weather conditions will make the floor around the doors wet. As such, they must lay out nonslip weather mats and keep vigilant when mopping up wet water. Wet flooring signs or caution signs can also help them keep their guests safe. If they fail to do this, they could be liable for the accidents that occur.
Recovery and Compensation after a Slip and Fall Accident
How Much Should I Settle For a Slip and Fall?
Recovering from a slip and fall injury can be a long and painful experience. Depending on the severity of your injuries, there may be a variety of expensive and arduous hurdles to overcome. Any settlement or award you agree to should take into account many different factors.
At Jacoby & Meyers, LLP, our Brooklyn slip and fall injury lawyers know how expensive recovery can be. That is why we often work with medical teams and experts to get a comprehensive picture of how your injuries will affect your life. This includes money to help pay for:
Emergency room bills: ER bills are extremely expensive, and the ER really serves one purpose, which is to preserve your life. Recovery and rehabilitation are the next steps.
Hospital stays: You might find yourself in the hospital for an indefinite amount of time after a slip and fall. Hospitals are very expensive. You might be in traction for several days to weeks, or you might need continuous monitoring for brain injuries. All the while, the meter is running on your hospital bill.
Surgery: When they begin to start putting you back together, surgery may be an option, depending on how you suffered an injury. Some surgeries are immediate, such as relieving the pressure on your brain. Others might be further down the line after the swelling of broken bones and torn muscles has gone down. Multiple surgeries over a span of many years are not unheard of.
Lost time at work: While your body is healing, you will likely lose time at work. If you are self-employed and cannot benefit from a temporary disability, every day lost from working is another bill you can't pay.
Specialists: With more surgeries, more specialists are invited to work on putting your life back together. The more specialized their training in human anatomy, the more expensive they cost.
Rehabilitation: A grueling process that is critical to making a proper recovery, rehab might take several months to even years. Unfortunately, many insurance policies tend to lowball their coverage for rehabilitation, leaving you with a choice to stop rehab or continue to pay a lot of money out of pocket for the chance at getting your body back to functionality.
Mental trauma: Pain and suffering are not limited to the body. Post-traumatic stress is very real and just as damaging to your life. You may require counseling, medication, and other methods to help you recover your peace of mind.
Permanent disability resulting from injury: Permanent disabilities resulting from a slip and fall accident are all too common. From brain injuries to major breaks and spinal fractures, many people have to put their lives back together with the shadow of a permanent disability constantly hanging over them. A disability may interfere with their ability to get and hold on to a job and may result in chronic pain such as muscle or nerve damage or migraine headaches.
Brooklyn Slip and Fall FAQ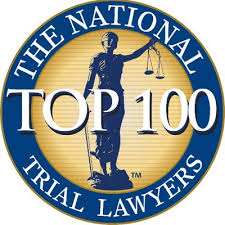 No one ever plans on falling and getting hurt. Slip and fall injuries come out of nowhere, inflicting severe, even fatal, injuries on Brooklyn residents, workers, and visitors alike. In the aftermath of a preventable fall, victims often face mounting expenses, difficulty working or going to school, and severe disruption of their lives. Many know they deserve compensation for this difficulty, but fewer know how to get it.
Below we answer some frequently asked questions about Brooklyn slip and fall injuries and the legal rights of victims. For answers to your specific questions after suffering harm in a preventable fall in Brooklyn, Contact our experienced Brooklyn slip and fall attorneys today.
Frequently Asked Questions
Why You Need to Contact Our Brooklyn Slip and Fall Attorneys
Most slip and fall injuries have a three-year statute of limitations, meaning that after that time runs out, you can no longer seek compensation from the responsible parties. This might sound like a long time, but it will go by quickly, so act now.
A Brooklyn slip and fall lawyer at Jacoby & Meyers, LLP can explain your rights and work through the process with you to ensure you receive what the liable party owes you. Insurance companies are cheap and only think of their bottom lines akademisches ghostwriting. Jacoby & Meyers, LLP's Brooklyn slip and fall lawyers can work with you on your slip and fall case to attempt to reach a successful settlement, and if all else fails, they can take your case to trial. The landscape of the court process can be very difficult to navigate, which is why you need an experienced Brooklyn slip and fall lawyer by your side.
If you were injured in the Brooklyn area, you may recover compensation for your slip and fall accident. Contact Jacoby & Meyers, LLP to learn more today. You can start a live chat with one of our representatives, write to us using our Contact page, or call right now at (877) 565-2993.
Brooklyn Office
1711 Kings Highway
Brooklyn, NY 11229
1-877-488-1707
Client Testimonials
Review: 5/5
★ ★ ★ ★ ★
"The team and Jocoby & Meyers are excellent. They make sure the client is well taken care of. They are great with communication and they take their time to make sure the client is satisfied. Will definitely recommend."
Review by: Danielle H.
Check out some of our other reviews.