Newark Slip and Fall Attorney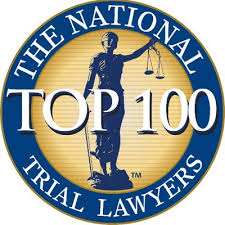 Did you slip and fall while shopping at the Mills at Jersey Gardens or at a Walmart in Newark? Maybe you slipped at the Newark Airport? Perhaps your slip and fall accident occurred while seeking treatment at Newark Beth Israel Medical Center or at the Home Depot off of Springfield Avenue? No matter where you slipped and fell in Newark, New Jersey, it is important to know where you can turn for help. New Jersey premises liability law protects you and an experienced Newark slip and fall lawyer can help you navigate the legal process every step of the way.
You, as a patron or guest at a Newark business or other property open to the public, should expect a certain level of care from the owner any time you visit. You generally assume that the owner or renter will take the necessary steps to ensure that you have a safe experience, including reducing the risk of slip and fall accidents.
Unfortunately, not every Newark establishment you visit will take the appropriate precautions.
If you were injured in a Newark slip and fall accident due to the property owner's negligence, you may have the right to compensation. Contact the Newark slip and fall attorneys at Jacoby & Meyers, LLP today.
Newark Slip and Fall Attorneys at Jacoby & Meyers, LLP
Why Choose Us?
At Jacoby & Meyers, LLP, we have a long history of helping Newark slip and fall victims seek the compensation they deserve. For nearly 50 years, we have dedicated our practice to guiding injured accident victims through the legal process compassionately and efficiently. We know that your time is better spent working on your recovery and on doing the things that matter to you most. That is why we handle all aspects of your slip and fall case from start to finish. We work with medical teams, experts, and insurance companies to help you achieve a successful outcome.
Our past victories on behalf of clients include:
$2 million awarded in a Bronx slip and fall accident.
$650,000 awarded to a woman who slipped and fell outside a house.
$600,000 awarded to a security guard who fell at work.
$450,000 awarded after a slip and fall accident in which a homeowner failed to take appropriate safety precautions to ensure the safety of others.
Our past results cannot guarantee the results of future claims. We do, however, bring our substantial experience and our team of determined attorneys to each case, increasing the odds that accident victims will ultimately receive the compensation they deserve.
We believe that Newark slip and fall accident victims deserve legal representation and guidance where they live. You shouldn't have to travel into Manhattan or Edison to receive quality legal advice. That is why we have an office located right here in Newark. Our office is located at 550 Broad Street, suite 608 in Newark. We are just blocks from the New Jersey Performing Arts Center and the Passaic River. Our lawyers can meet you here at our office or virtually at this time. If mobility is an issue, we can also meet you in your home, your hospital room, or at a location of your choosing.
To learn more about how we can help you through this difficult time, call us at 973-643-2707 or fill out our confidential contact form. We offer FREE initial consultations so we can get to know you better and learn more about your injuries. We also want you to have the opportunity to ask questions and learn more about your legal options.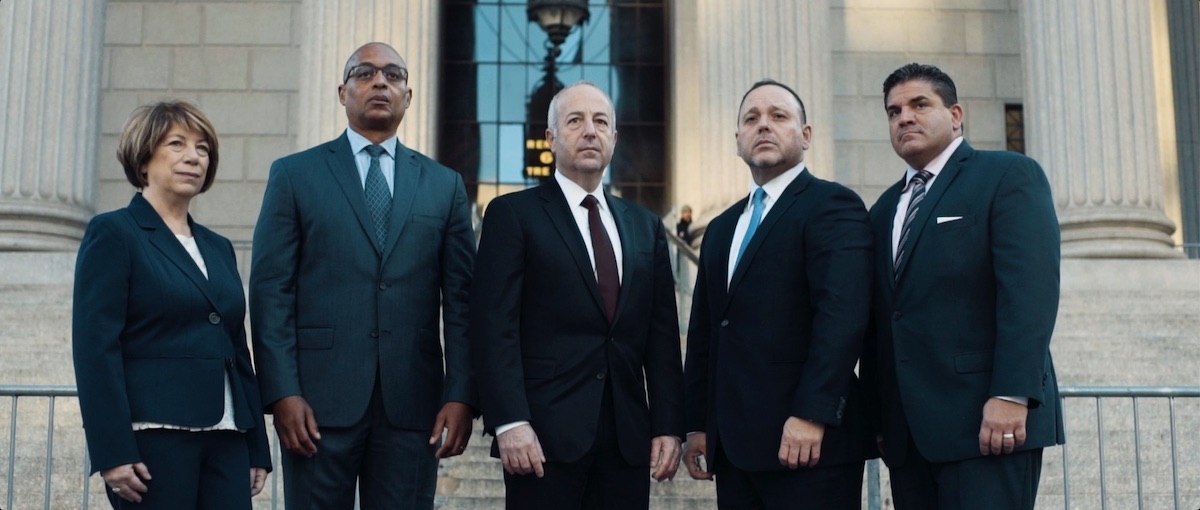 How Much Is My Newark Slip and Fall Case Worth?
Getting the Compensation You Need
Many accident victims need a solid idea of how much compensation they can expect for their injuries. Unfortunately, an attorney cannot guarantee how much compensation you will ultimately receive for your injuries. Each claim's outcome depends on several factors, including:
The insurance policy that covers the liable party. In the case of many serious slip and fall accidents, you will receive compensation through an insurance company that covers the at-fault property owner through a premises liability insurance policy. The terms of the insurance policy can limit how much compensation you ultimately receive.
The extent of your medical expenses. Your medical expenses will constitute one of the primary elements of your Newark slip and fall claim. Following an accident that led to serious injuries, you should keep track of all of your medical expenses, from the initial expenses associated with emergency treatment to the long-term expenses you may face as you recover from your injuries.
The expenses you should keep track of can include:
Emergency transport and treatment.
Surgeries and procedures.
Durable medical equipment.
Hospitalization.
The cost of a stay in a long-term care facility, if needed.
Modifications to your home to make independence easier.
Physical therapy.
Occupational therapy.
Psychological therapy, if needed.
The hours you missed at work due to your injuries. Some victims return to work quickly after even serious injuries, often thanks to modifications made by their employer. Other victims, however, may miss a lot of time at work due to the severity of their injuries or the type of work they usually perform. As an accident victim, you deserve compensation for wages lost due to your injuries. Keep track of immediate income loss due to your inability to return to work immediately after the injury and continuing earnings losses due to appointments, therapy, or your inability to work a full-time schedule until you make a more complete recovery from your injuries.
Your pain and suffering. Slip and fall accidents can cause substantial physical and emotional pain and suffering. Working with an experienced Newark slip and fall attorney can make it easier to define the pain and suffering related to your accident and put together a claim that includes your pain and suffering, including both physical and emotional anguish related to your accident. Emotional anguish, including separation from friends and family or the anguish that goes along with not having the ability to physically engage in activities you previously enjoyed can add to the suffering related to your accident.
Sometimes, specific circumstances, including feelings of helplessness or isolation, can also increase the compensation you deserve for injuries you suffered in a slip and fall accident.
Where do Slip and Fall Accidents Occur in Newark, NJ?
Newark, New Jersey is home to more than 280,000 people. With its close proximity to Manhattan and the surrounding boroughs, the streets, restaurants and businesses in Newark are packed morning and night. This traffic and increased visitors makes Newark a popular place for slip and fall accidents. While some of these accidents are simply accidents – others are the result of carelessness and negligence by the property owner.
While a slip and fall accident in Newark can occur at any time and to anyone, there are some places where slip and fall accidents are simply more common. Those include:
Stores. This includes big box stores, such as Home Depot, Costco, Walmart, and Target. It also includes smaller malls, shopping areas, grocery stores, and boutique shops, such as Bloomfield Avenue Plaza and the Mills at Jersey Gardens.
Restaurants and bars. This includes the many incredible dine-in eateries along Ferry Street, as well as the bars and pubs off Market Street.
Movie theaters. This includes CityPlex 12 in Newark, Stanley Theater, and even the drive-in movie theater on Bridge Street.
Sports arenas or stadiums. This includes taking in a New Jersey Devils game at Prudential Center or watching NY's pro soccer team at the Red Bull Arena in Harrison.
Playgrounds or parks. This includes Military Park in Rutgers University, First Street Park, and Essex County Riverfront Park.
Businesses and workplaces. This includes businesses in Prudential Center, Gateway Center Plaza 2, and One Newark Center.
Rental properties, apartment complexes, and homes. This includes properties in Downtown Newark, West Side, Ironbound, Vailsburg, and Weequahic.
Hotels and motels. A slip and fall accident can occur at virtually any hotel or motel, including those that line the streets around the Newark Liberty International Airport, such as the Hilton Newark Airport hotel, DoubleTree by Hilton, and Courtyard by Marriott.
Common Newark Slip and Fall Injuries
We Help Injured Newark Survivors Like You
At Jacoby & Meyers, LLP, our Newark slip and fall accident lawyers understand the severity of injuries suffered by survivors. We know that injured victims may suffer lifelong impacts when they receive serious injuries in a slip and fall accident.
Some of the most common severe slip and fall injuries are described below.
Traumatic Brain Injury
A fall anywhere can result in the victim's head making contact with a hard surface. Trauma to the head, especially trauma that causes the victim to lose consciousness for even a moment, can result in a traumatic brain injury. Victims with a traumatic brain injury may suffer long-term or even lifelong impacts from their injuries. Traumatic brain injury can make concentration incredibly difficult for slip and fall accident victims. They may also struggle with emotional regulation, which can make it very difficult to interact with customers or fellow employees in a work environment.
Victims with traumatic brain injury may face memory challenges, ringing in the ears, tunnel vision, or ongoing headaches. They may also face severe sleep disturbances, which can range from sleeping excessively to insomnia. While some victims of traumatic brain injury do eventually recover normal function, other victims with even a minor traumatic brain injury can experience symptoms more than a year after the initial accident.
Spinal Cord Injury
A victim who injures their back during a slip and fall can suffer a severe spinal cord injury, which may result in paralysis. Victims with an incomplete spinal cord injury, in which the spinal cord is only partially severed, may face decreased mobility and sensation below the site of the injury. In the case of complete spinal cord injury, in which the spinal cord is completely severed, victims may lose all function and sensation below the site of the injury. Spinal cord injuries can make it incredibly difficult to maintain independence and complete many basic functions. Spinal cord injury victims may permanently lose their ability to return to work in their former capacity.
Hip Injuries
Elderly individuals have a particularly high likelihood of suffering hip fractures in a slip and fall. As people age, their bone density often decreases, which can increase the risk of serious injury. Hip fractures lead to extreme pain and prevent the victim from bearing weight on the injured hip, sometimes in the long-term. Many victims with hip injuries, especially elderly individuals, never fully recover the ability to live independently after the fracture. Victims may also have a higher mortality rate following a hip fracture.
Broken Bones
In a slip and fall accident, victims can suffer broken bones either when they land or as they try to control their fall. Many fall victims, for example, suffer hand, wrist, and arm breaks because they throw their hands out to catch themselves, putting all of their weight onto one arm as they fall. Broken bones can cause ongoing complications for the victim during the healing process. Not only do many victims require surgery to properly set the broken bone, they may suffer decreased mobility for weeks or months after the break despite physical therapy. Broken bones can also prevent the victim from working during their recovery, depending on the extent of the damage.
Road Rash
In addition to other serious injuries, many victims of slip and fall accidents, especially in the case of outdoor falls or falls on rough surfaces, experience road rash. Road rash causes burn-like damage that can remove the top several layers of skin. Road rash not only causes extreme pain, it also carries a high risk of infection. Some victims may require skin grafts or have permanent scarring as a result.
Our Newark slip and fall lawyers have represented countless accident victims just like you. Yet, we know that no two injuries are ever quite the same. That is why we meet with you personally to discuss your accident and your injuries. We then work with medical teams to uncover how those injuries may impact your life and your future. Our lawyers are skilled negotiators and litigators, so we know how to find the responsible parties and win maximum compensation quickly.
Who is to Blame in a Newark Slip and Fall Accident?
Newark premises owners bear a duty of care to everyone who enters their property. You have the right to a safe experience when you go out shopping, visit a movie theater, stay at a hotel, walk the city streets, or use public transportation.
Fall prevention measures that the law requires property owners to undertake can include:
Cleaning up spills quickly. In any public environment or workplace, cleaning up spills can help prevent accidents. Employees should exercise particular care when dealing with grease or other slick materials.
Keeping walkways clear of potential hazards. Whether browsing in a store or walking through a hotel lobby, you should expect clear walkways. Even small items in a walkway can pose a fall risk.
Maintaining walkways and stairways. Proper maintenance can help ensure level footing and decrease trip and slip risks.
Installing railings where needed. Older adults or those with disabilities, in particular, may need extra help or support to go up and down stairs to prevent a slip and fall. Installing railings can help provide that additional support and decrease fall risk on ramps and stairs.
Maintaining clear visibility in walkways and other public areas. Dim or burnt out light bulbs can make it difficult for visitors to see what is happening around them. Replacing burned out bulbs quickly can make it easier to see, reducing fall risk.
Putting up signs and barricades to keep the public out of dangerous areas. Property owners must conduct maintenance to ensure the safety of their premises. For instance, without proper maintenance, flooring may crack, tear, or become slick over time. If a property owner is aware of a hazardous condition but has not yet remedied it, they should install signs and barricades to prevent customer access to the unsafe area. Public establishments should also put up signs concerning slick floors or other potential safety hazards after cleaning or during rainy conditions.
Cover cords and other potential hazards. Cords and other tripping hazards can be impossible to keep out of a walkway entirely. Covering cords and wires, however, can reduce fall risk in public spaces.
Clearing ice and snow quickly in inclement weather. During poor weather conditions, premises owners must take care of the parking lots and sidewalks outside their buildings to provide safe access for visitors to the premises. Failure to clear ice and snow appropriately can severely increase fall risk.
Most often, the individual or entity that owns the property where you suffered an accident will face liability for that accident. Sometimes, liability may extend to another individual operating on that premises; a company that rents the property, for example. During a convention or other event, the staff may bear liability for keeping up with basic safety regulations and preventing slip and fall accidents.
Talk to a Newark slip and fall accident attorney to learn more about what parties may share liability for your accident and how you can seek compensation from them. In some cases, an attorney may identify multiple entities that may share liability for your accident. If more than one party contributed to your accident, you may file a Newark slip and fall claim against each liable party, which can ultimately increase the compensation you receive for your injuries.
Do You Need a Newark Slip and Fall Accident Lawyer?
Following a New Jersey slip and fall accident, working with a Newark personal injury attorney at Jacoby & Meyers, LLP can help you put together a claim and increase the odds that you will receive the compensation you deserve for your injuries. Be wary of any offer provided by an insurance company in the early days after your injury.
Often, the insurance company that covers the liable party will attempt to decrease its financial liability by issuing a quick but low settlement offer. Accepting that offer can prevent you from receiving the full compensation you deserve. Contact an experienced attorneys at our law firm today to learn more about the compensation you deserve and how to handle negotiations with an insurance company, including turning communications over to your attorney.
Following a serious slip and fall accident, we can provide you with critical advantages, including assistance filing your claim and a better understanding of exactly how much compensation you deserve for your injuries. Contact Jacoby & Meyers, LLP today at (973) 643-2707, message us through our website's live chat, or email us for a free consultation about your claim.
---
Newark Office
550 Broad Street suite 608
Newark NJ 07102
973-643-2707
Client Testimonials
"The case managers are one of the most helpful individuals in the office, the attorneys are great in explaining my case and the process of the legal system. I felt secure in my choice of selecting Jacoby & Meyers for my legal representation and I'm thankful for their hard work. Preparation is key, and I'm glad my team of legal representation had my back when I needed them most. I hope this review steers you readers into the right direction in selecting Jacoby & Meyers as your legal team as I did for my case. Greta was one of the individuals who made me feel secure in addressing all of my concerns. Thank you Jacoby & Meyers for your representation and your time." -Roberto M.
★★★★★
Check out some of our other reviews.