Newark Spinal Cord Injury Attorney
Sustaining a spinal cord injury can be a monumental life event, which leaves accident victims facing permanent damage and loss of body function. Some minor spinal cord injuries heal quickly within a few weeks or months and loss of body function returns. Yet, many spinal cord injuries also result in permanent paralysis in some or all of the body. More than 11,000 people are hospitalized each year for a spinal cord injury, which happens to be one of the most costly injuries a person can suffer.
Those who suffer spinal cord damage face obnoxious amounts of medical bills and cannot work during treatment and recovery. In fact, spinal cord injuries are often catastrophic, permanently preventing victims from ever returning to work or seeking gainful employment, especially when full body paralysis, or tetraplegia, is part of the diagnosis. Money cannot undo your injury, but it can help you get the treatment you need for your injury and alleviate some of the financial stress which accompanies a severe injury.
If you, your child, or another loved one has been diagnosed with a spinal cord injury as a result of another party's negligence, reckless choices, or intent to harm you, New Jersey law entitles you to sue for damages in civil court.
The Newark Spinal Cord Injury lawyers from Jacoby & Meyers, LLP, are here to assist you during this challenging time. CONTACT us today at (973) 643-2707 for a free case evaluation to discuss the event which led to your spinal cord injury and devise the best strategy for moving forward.
Common Causes of Spinal Cord Injuries
Some spinal cord injuries occur for unknown reasons or from rare situations, but according to the National Institute of Health (NIH), almost 90 percent of spinal cord injuries are a result of four different events:
Traffic collisions (40.4 percent) Traffic accidents are the number one cause of spinal cord injuries for those under age 65, according to the NIH. When they occur at high speeds, a spinal cord injury has a high likelihood of being catastrophic, a permanent injury preventing a victim from returning to work.
Falls (27.9 percent) Unintentional falls are the second most common cause of spinal cord injuries, but the leading cause of spinal cord injuries for those over age 65. Elders are prone to falls as they move around, and simple slip and fall can cause much more than a broken hip. Falls at construction sites, on stairs, escalators, or any place for that matter, might result in a spinal cord injury depending on how one's body lands.
Violence (15 percent) The NIH includes gunshot wounds in this category, but all different types of violence can lead to a spinal cord injury, including physical violence in domestic abuse situations.
Sports (8 percent) Those of all ages enjoy playing sports, but some activities put athletes and occasional players at risk for serious injury. Spinal cord injuries are especially common with full contact sports such as football, hockey, and martial arts.
How a Lawyer Can Help You Fight for Compensation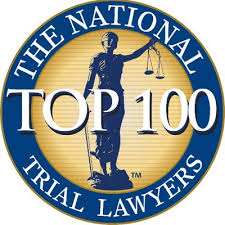 The spinal cord is vital in sensation and movement. When an individual suffers a spinal cord injury, the spinal cord's communication with the brain slows or sometimes stops altogether.
The devastating effect on your body requires major life changes that are financially, physically, and emotionally taxing. If you suffered this especially severe kind of injury in Newark due to another person's wrongdoing, contact Jacoby & Meyers, LLP today for a free case evaluation. Also, read on for answers to some frequently asked questions about Newark spinal cord injury cases and how you can fight for justice and compensation.
What are the common causes of Newark spinal cord injuries?
Motor vehicle accidents are a top cause of spinal cord injuries. The violent impact of a vehicle collision can damage the spinal cord and disrupt important communications it shares with the brain. Such collisions are no stranger to the busy streets of Newark, with car, truck, bus, and motorcycle accidents happening frequently, often resulting in serious injuries. Also at risk are pedestrians and bicyclists who may suffer spinal cord injury when struck by a vehicle.
Other common causes of spinal cord injuries include:
Construction site accidents
Slip and fall accidents
Diving accidents
Sports injuries
Violence, such as a gunshot or assault
A spinal cord injury is a catastrophic injury that forever impacts your mobility and ability to experience sensation. The changes you experience physically, emotionally, psychologically, and financially are stressful and unfair.
Pursuing a claim after a spinal cord injury is your right. If you experienced a spinal cord injury in Newark due to a distracted or reckless driver, we can help you with the entirety of your case, including identifying the causes and responsible parties. Jacoby & Meyers, LLP can manage the details of your civil case, allowing you more time for your medical care and rest.
What types of spinal cord injuries are possible?
A spinal cord injury is either complete or incomplete. A complete injury means there is no sensation at or below the injury. An incomplete spinal cord injury means there is limited feeling and movement below the injury.
The severity of a spinal cord injury depends in part on the section of the spine that experiences impact.
There are four levels of the spinal cord:
Cervical: Injury affects the head and neck region above the shoulders; it is the most severe type of injury
Thoracic: Injury affects the upper chest, mid-back, and abdominal muscles
Lumbar: Injury affects hips and legs
Sacral: Injury affects hips, buttocks, back of legs, and pelvic organs
All of these kinds of spinal cord injuries often result in great expense for victims. Some spinal cord injuries can cost millions, from medical care to home modifications. These costs only continue throughout the patient's lifetime as equipment needs replacing and care needs change.
No amount of financial planning and preparation can prepare you for the costs associated with such a catastrophic injury. A Newark spinal cord injury lawyer from Jacoby & Meyers, LLP can help you pursue the compensation you need to handle the expenses and impacts.
What happens if someone dies from a spinal cord injury?
A spinal cord injury that at first only causes partial paralysis could progress to the devastating outcome of the victim's death. If your loved one died due to complications from a Newark spinal cord injury, you can pursue legal action to recover for expenses and impacts you've experienced. An infection or some other development in the spinal cord injury that results in death may qualify you for a wrongful death claim and lawsuit.
Wrongful death cases are often complex, and your time of grief can make it impossible to even try to handle your case alone. An experienced spinal cord injury attorney at Jacoby & Meyers, LLP will treat you with compassion and care while aggressively fighting for the compensation you deserve.
What special needs do spinal cord injury victims have?
A spinal cord injury patient often requires a specially skilled caregiver to assist with their daily needs.
Additional needs include:
Income support
Equipment aids
Adapted transportation
Psychological support
General health care
These are just a few of the long-term effects such an injury can have on your life, requiring significant lifestyle changes. Relationships, careers, and more can change overnight. Victims deserve compensation for these impacts.
How do I pursue compensation for my spinal cord injury damages?
Civil cases in Newark generally begin with filing a claim. Even before you've had a chance to file, though, an insurance adjuster may contact you to learn more about the accident. How you interact with them can affect the strength of your claim and your ability to recover fair compensation.
Insurance adjusters work to protect the company's best interests—not yours. They may come off as friendly and eager to assist you, but their real purpose is to close your claim quickly and at the least expense to the insurance company. It thus helps to have an attorney as early as possible, even if you have not yet filed a lawsuit in court. An attorney can help protect your interests against the insurance company and negotiate a settlement.
Hiring a lawyer to represent you in your Newark spinal cord injury case can save you from settling for less than you deserve. And, while most Newark spinal cord injury cases settle without going to court, our team is always prepared to present a case to a judge and jury if necessary.
What types of expenses and impacts qualify can I recover compensation for in a Newark spinal cord injury case?
In a lawsuit, a plaintiff claims damages, the legal term for expenses and impacts caused by the defendant and for which the plaintiff demands compensation.
The damages a spinal cord injury victim suffers often include one or more of:
Medical bills for emergency treatment
Ongoing medical costs
Lost wages
Loss of future earnings if returning to work is impossible, or if the victim can only take up lesser-paying work
Pain and suffering
Each case is unique, and the damages available in your case will depend upon the specific facts. An experienced spinal cord injury attorney can carefully examine your accident and identify all compensable damages.
Proof of your damages is important for your case.
This evidence can help your lawyer build your case faster:
A police report detailing the accident and identifying fault
Photographs and video of the accident scene
Contact information for eyewitnesses
Copies of your medical records
Information detailing your lost wages
Any evidence relating your pain and suffering
Your lawyer must collect such evidence to prove the responsible party's negligence caused your injuries. Often, spinal cord injury victims are not in a position after their accident to collect this evidence. A lawyer can assist in this effort as well.
Can I accept a settlement now and sue later?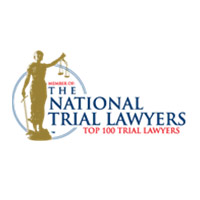 Generally speaking, you cannot settle now and sue later for more, even if your medical condition worsens and you experience unexpected further expenses. Accepting a settlement without having an attorney review is a risky decision that can haunt you later. You may not realize that by accepting an initial offer, you've lost the chance to recover for a host of expenses to come. Many accident victims don't know this and sign away their chance at a fair settlement to get a quick payout.
Hiring Jacoby & Meyers, LLP to represent you can help you avoid accepting less than you deserve. We will handle all communication with insurance adjusters, so you do not have to during this difficult time. Referring an aggressive insurance adjuster to our office removes the burden of your case from your shoulders and shifts the responsibility for recovering fair compensation to our hands, while you rest and recover.
How long can I wait to pursue compensation in my Newark spinal cord injury case?
You must file your Newark spinal cord injury claim within the statute of limitations period set by New Jersey law—that is, two years from the date of the accident. This may seem plenty of time for taking legal action; however, in the wake of a serious spinal cord injury, the time can flash by before you know it.
Failing to file your Newark spinal cord injury lawsuit within two years generally forfeits your opportunity to pursue compensation. For this reason alone, it's a good idea to contact an attorney as soon after your accident as possible. If you cannot do so yourself, you may want to solicit the help of family or friends. An attorney from Jacoby & Meyers, LLP can help you by ensuring you meet all your important legal deadlines and other procedural requirements.
Can I afford a Newark spinal cord injury lawyer?
At Jacoby & Meyers LLP, we believe financial circumstances shouldn't be a barrier to spinal cord injury victims pursuing justice and compensation for their injuries. For that reason, we provide our Newark spinal cord injury clients with a contingency-fee arrangement, per which we collect our fee only if we win your case; if we do not win, you do not pay. This makes our services affordable during a time when finances are typically tighter than ever.
With this in mind, a good question to ask too is if you can afford not to hire an attorney in your spinal cord injury case. Many victims who try to take on aggressive insurance companies alone end up recovering thousands, perhaps millions, less than they could have had they hired an attorney. When you have an injury so serious, what you can afford needs to account for the long-term expenses and impact you will face.
How has Jacoby and Meyers LLP helped people like me?
Since 1972, Jacoby & Meyers, LLP has helped victims of devastating injuries seek justice and compensation. Our commitment to our clients is evident in examples of our past success.
Each case is unique and involves specific details regarding negligence. While we can't guarantee an outcome in any given case, our recoveries demonstrate our ability to secure significant compensation for clients.
Spinal cord injuries can happen in myriad different circumstances of negligence by others. Our team carefully examines the details of your accident to determine how to give you the best chance of recovering full and fair compensation.
At Jacoby & Meyers, LLP, we help spinal cord injury accident victims through one of the most traumatic times of their lives. We understand their fear and uncertainty about their future. Our experience provides us with important legal knowledge and skills necessary to file successful claims and deal with aggressive insurance adjusters.
We won't back down when an insurance company attempts to underpay or refuse to pay our clients what they deserve. If they refuse to offer full and fair compensation, we can take your case all the way to a final trial. There, we can present evidence of the defendant's negligence and wrongdoing and the impacts on your health and life.
The shock of your accident can leave you feeling overwhelmed, frightened, and confused. Contacting a lawyer may cross your mind, but doctors' appointments, physical pain, and emotional stress can lead many to put it off and forego their chance to pursue compensation. At Jacoby & Meyers, LLP, we treat our clients as people and not as case files.
If you suffered a spinal cord injury in Newark due to another's wrongdoing, call us to get a free case evaluation. Our free case evaluation and contingency-fee arrangement can ensure our clients can afford the justice they deserve.
The Physiology of a Spinal Cord Injury
When people think of spinal cord injuries, they often visualize someone who is paraplegic or tetraplegic and likely confined to a wheelchair. Additionally, they think of the cord getting sliced or cut, but the physiology of a spinal cord injury works much differently. If you suffer a spinal cord injury, the cord swells at the site of the injury and cuts off the blood supply to its nerve tissues, which means the oxygen supply is also depleted.
This is the first event of a chain reaction that devastates the whole body, resulting in the cord tissue dying, losing its insulation, and suffering more damage because of the response of the immune system.
The body's response to a spinal cord injury includes the following elements and reactions:
Reduced blood flow. Once blood flow slows at the site of injury, the blood flow also slows in nearby areas and spreads throughout the body. This means the body loses its ability to self-regulate, causing blood pressure and heart rate to plummet.
Neurotransmitters flood the body. A spinal cord injury causes the release of neurotransmitters, which are special chemicals in the body that promote communication between nerve cells. The overabundance of neurotransmitters causes nerve cells to become overexcited, which leads to their death. When neurotransmitters flood the body, they also kill the cells responsible for creating the insulation that promotes the movement of information along the spinal cord to and from the brain.
Immune cells invade the site of injury. Whenever the body suffers an injury, immune cells rush to the site of the injury. This also occurs after a spinal cord injury. These immune cells protect the body from infection and clean up dead cells, but they also increase inflammation in the injured area. Immune cells secrete special substances that can be toxic to nerve cells, especially those that make up the insulation around the spinal cord.
Free radicals flow throughout the body. Free radicals are highly reactive oxygen molecules that destroy other cellular molecules. Unfortunately, healthy nerve cells get in the way of this process and also suffer damage.
Nerves self-destruct.After a spinal cord injury, a natural self-destruction of cells occurs at the site of the injury. Scientists cannot explain exactly why, but the cells responsible for creating the insulation around the spinal cord die days and weeks after the injury. This reduces the overall strength of the spinal cord.
The above descriptions explain the initial injury, but after a severe injury, the spinal cord might continue to deteriorate for days or weeks as a result of swelling, bleeding, inflammation, and the buildup of fluid inside and around the spinal cord.
Types of Spinal Cord Injuries
Many assume the spinal cord is one big nerve, but it is actually several smaller nerves that lie close together in the spine. Think of an electrical cord with a bunch of different wires on the inside; the spinal cord is similar. The cord and brain are the core elements of the human body's central nervous system.
The spinal cord carries messages from the brain throughout the rest of the body to control functions. On a rudimentary level, a spinal cord injury is a disruption of these messages. As previously mentioned, a cut or severed spinal cord is extremely rare. Most spinal cord injuries are a result of pieces of vertebrae lodged into the cord that can cause permanent damage.
Each of these types of injuries can result in temporary or permanent spinal cord damage:
Bulged, collapsed, or ruptured discs
Compression fractures of the vertebrae
Spinal nerve damage
Severed spinal cord
Long-term Impact of Spinal Cord Damage
Those who suffer a spinal cord injury can experience different effects depending on the location of the injury. Doctors and other medical practitioners and researchers divide the spinal cord into sections that match with the spinal column. Each section of the backbone protects an area of the spinal cord responsible for different functions in the body. Spinal cord injuries to the lower part of the spinal column usually aren't as severe as those closer to the brain.
Below we detail the potential long-term impact of spinal damage in each region of the spine:
Cervical region. This area of the spinal column includes the eight vertebrae that make up the neck bone. The spinal cord in the cervical region controls signals from the brain to the upper arms and the diaphragm. A spinal cord injury in this area can result in tetraplegia, paralysis from the neck down. Other potential complications might include a victim requiring a ventilator to breathe, loss of movement in arms and legs, loss of movement from the waist down, and reduced function in the lower arms and hands.
Thoracic region.The mid-back section of the spine, or the thoracic region, is home to the part of the spinal cord that controls signals to the torso and areas of the arms. A spinal cord injury in the thoracic region might result in reduced movement of the trunk because of a loss of function in the stomach muscles.
Lumbar and sacral regions. Injuries near the lower back and tailbone are not as severe, but permanent damage might occur. Injuries to the top of the lumbar region might result in problems with hips, legs, and toes, and might even cause paraplegia. Spinal cord injuries that occur at the lower part of the lumbar region or in the sacral, or tailbone, area, don't cause paralysis.
Seeking Compensation After a Spinal Cord Injury
Those who suffer from a spinal cord injury have a long road towards recovery, likely requiring regular physical therapy and ongoing treatment. Your spinal cord injury attorney will help you identify the costly expenses that you incurred from your injury to help you receive the most compensation possible. You might recover the following damages from a settlement or verdict in your favor.
Medical expenses
Future medical expenses
Rehabilitation costs
Cost of assistive devices
Lost wages
Future lost wages
Non-economic costs like loss of consortium with spouse, pain and suffering, mental anguish, and loss of quality of life
Punitive damages when a spinal cord injury is a result of gross negligence or willful harm
About Jacoby & Meyers, LLP
The experienced team of personal injury attorneys at Jacoby & Meyers, LLP, has represented injured victims, including those who have suffered spinal cord injuries, for four decades. The firm remains dedicated to providing exceptional client service, case preparation, and overall professional excellence. As skilled negotiators and litigators, the personal injury lawyers at Jacoby & Meyers, LLP, have secured millions of dollars in settlements and verdicts for their clients.
Some recent examples of case results include:
$525,000 for a client who suffered harm in a motorcycle accident
$525,000 for a pedestrian who was struck by a pizza delivery person
$1,036,000 for birth injury
$1,625,000 for a client who was injured in a construction accident
$2,000,000 for a client who suffered a trip and fall accident
$5,000,000 for a client who sustained injuries in a multi-vehicle collision
These past examples do not ensure an outcome for your spinal cord injury claim. Each case has distinctive characteristics that can increase or decrease the value of a claim. Nonetheless, the skilled spinal cord injury attorneys at Jacoby & Meyers, LLP, will investigate the event that led to your spinal cord injury and uncover relevant facts to build the strongest case possible against the defense, so you have the best chance for the maximum amount of compensation for your injury.
Get the Legal Help You Need from a Newark Spinal Cord Injury Lawyer
Spinal cord injuries can cause victims excruciating pain, but also carry heavy emotional weight and financial burden from costly treatment that can go on indefinitely. At Jacoby & Meyers, LLP, we remain empathetic to the challenges and struggles you might be facing in the wake of a spinal cord injury. We are here to assist you and your family through this difficult time and advocate for you to get the compensation you deserve, so you can get the treatment you need for your spinal cord injury.
If you were diagnosed with a spinal cord injury as a result of another party's reckless actions and you live in the Newark, New Jersey area, contact the knowledgeable and compassionate legal team at Jacoby & Meyers, LLP, to navigate the complexities of your claim.
We do not require upfront payment. Instead, we take personal injury cases on contingency, which means we will deduct attorney fees from any settlement or court-awarded damages you receive for your spinal cord injuries. We can guide you through the claims and lawsuit process, while you focus on healing and coping with your injury.
You can contact us online, call us at (973) 643-2707, or visit our Newark office at 50 Park Place, Suite 101, to schedule a free case evaluation and determine the best path forward for you and your family.
Newark Spinal Cord Injury FAQs
One of the most severe and life-altering injuries a person can experience is a spinal cord injury. The spinal cord is a bundle of nerves that extends from the base of the skull to the waist and the bones and discs that make up the spinal column protect it. However, despite that protection, the spinal cord can become damaged, resulting in permanent loss of sensation and function in the body—a condition known as paralysis. The spinal cord has only a limited ability to heal itself after injury, meaning that paralysis is most often permanent.
If you sustained a spinal cord injury because of a Newark motor vehicle accident, a fall, a violent act, or even a sports injury, you can seek compensation for the expenses and profound impacts of your injury through a Newark spinal cord injury claim. Here are some of the questions our clients ask us most often about that process.
What are the most dangerous roadways in Newark?
Two of New Jersey's most dangerous roads run right through Newark. The first is Route 21, a state highway that ranks as the state's 5th most dangerous and has an annual fatality rate of 24.4 deaths per 100 miles of roadway. The second is I-280, a federal interstate, which ranks 7th, and experiences 23.8 deaths per year every 100 miles.
Dangerous roadways, such as Route 21 and I-280, are not only responsible for about two dozen deaths each year, but accidents on these roadways account for thousands of injuries as well—including spinal cord injuries.
How do I obtain compensation after suffering a spinal cord injury?
If you sustained an injury due to someone else's recklessness, carelessness, or intentional act, you can seek compensation for your injuries through a Newark spinal cord injury lawsuit. Your legal claim can show not only who caused the accident that resulted in your injury, but also the nature and amount of your injury-related expenses and impacts.
What can I receive compensation for following a spinal cord injury?
The spinal cord, along with the brain, makes up the central nervous system, which controls all other body parts and functions. The spinal cord's role is to relay messages to and from the brain to other parts of the body. An injury to the spinal cord generally results in paralysis below the injury site. However, it also often results in an extreme amount of medical expenses for the injury itself and potential complications, the inability to return to work, and other major lifestyle changes.
These are often high-value cases with damage claims that include expenses and impacts such as:
The cost of medical treatment for the injury, including emergency treatment at the scene or in the emergency department, diagnostic testing (such as imaging scans), surgical interventions to repair the damage or alleviate the many complications, physician and surgical services, physical therapy, rehabilitation, prosthetics, a wheelchair, and crutches.
Lost wages if you are too injured to work.
Loss of future earning capacity if your injury results in a permanent disability that prevents you from earning as much as before the accident.
Property damage, such as the cost of repairing or replacing the vehicle you were driving if your spinal cord injury occurred because of a motorcycle accident.
Physical pain and suffering.
Emotional distress.
How long do I have to file a Newark spinal cord injury lawsuit?
In New Jersey, individuals who have suffered a spinal cord injury because of someone else's carelessness or recklessness generally have two years from the date on which the accident occurred to file a claim in court.
How do I prove who caused my spinal cord injury?
Spinal cord injuries occur in many ways, not always because of someone else's carelessness or recklessness.
To prove that someone was, in fact, liable (legally responsible) for your injury, you must establish:
The at-fault party owed you a duty of care. The term duty of care refers to how a reasonable person would have responded in a similar circumstance to the one that led to your injury.
There was a breach in the duty of care. The breach refers to actions by the at-fault party that violated the duty of care. For example, if your injury occurred as the result of a car accident caused by a speeding driver, speeding would constitute the breach of the duty of care, as reasonable drivers obey traffic laws.
The breach in the duty of care led to an accident that caused you to sustain a spinal cord injury and subsequent expenses and damages your quality of life.
I suffered a spinal cord injury because of a fall at work. Should I sue my employer?
In most cases, if you have suffered an injury in the workplace, you will seek compensation from your employer's workers' compensation policy. Workers' compensation is a no-fault insurance policy that most employers in New Jersey are required to provide to their employees. This policy provides certain benefits, including wage replacement and medical coverage to the employee, regardless of who was at fault for the injury.
In exchange for these benefits, the employee cannot seek civil damages from their employer for pain and suffering or other expenses and impacts of the injury. A few exceptions apply to this rule, including if the employee was injured because of an intentional act that the employer allowed or instigated in the workplace.
What if I obtain compensation for permanent disability, and next year there is a cure for spinal cord injuries?
Research into potential cures for spinal cord injuries has been going on for years and continues. Many breakthroughs have helped improve the lives of those with spinal cord injuries, including digital technology that can allow the injured individual to do more things independently, stem cell research, and other potential cures provided by medication.
If you obtain compensation for an injury that reasonably could create permanent disabilities and then later recover due to a cure, you will not need to return the money you received for income losses, loss of earning capacity, or the psychological impact of permanent disability. The court system understands that no one can completely predict the future. At the time your injury occurred and you sought compensation for it, there was no cure for spinal cord injuries, and you were compensated for a disability that medical professionals regarded as likely permanent.
How much is the average spinal cord injury settlement?
Settlements and jury awards are based on the unique elements of the case, including the severity of the injury and how it impacts the victim financially and psychologically. Because of this, there is no average settlement.
These factors can affect your case:
How much insurance the at-fault party has. Our clients are often surprised that this is one of the most important factors in your ability to obtain compensation for your injuries. Insurance pays for most accident injuries. While it is possible to sue an uninsured person and to even obtain a judgment in your favor, collecting your compensation will likely prove difficult. The most common level of paralysis suffered by an individual with a spinal cord injury is incomplete quadriplegia, which accounts for nearly half of all spinal cord injuries in the U.S. This is an injury that affects the sensation and function of the body from the neck down, affecting all of the limbs, but some function and sensation remain. The average lifetime costs of this level of injury for an individual who is injured at age 25 is over $3 million. Most individuals would be hard-pressed to come up with that kind of money out-of-pocket. The legal team at Jacoby & Meyers LLP always seeks maximum compensation on behalf of our clients.
The severity of your injury. Spinal cord injuries are among the most serious injuries that someone can suffer, featuring many potential complications and frequently resulting in a life-long loss of independence for the sufferer. The more severe your injury, the more expenses and impacts you will likely incur.
The clarity of liability. In New Jersey, accident victims can still seek compensation for their injuries even if they are partially responsible for the accident, as long as they do not bear most of the responsibility. However, the court will likely reduce any final compensation amount by the victim's percentage of responsibility.
Your patience. Insurance companies are in the business to make money. One of the ways they do this is by avoiding large payouts for injuries caused by their insured. While it is not uncommon to receive a settlement offer from an insurance company, prepare for the likelihood that initial offers are often ridiculously low. Your attorney will need time to negotiate with the insurance company to garner a settlement offer that includes realistic compensation for the injury suffered.
Why do I need an attorney for my spinal cord injury case?
The effects of a spinal cord injury usually linger for the duration of the sufferer's life. In any given year, about 30 percent of the estimated 291,000 individuals in the U.S. are re-hospitalized to address complications of the injury. The average length of stay for these hospitalizations is 19 days.
An experienced spinal cord injury attorney understands the victim needs enough money to pay the expenses of the injury, whether they occurred immediately after the injury or will likely occur years or even decades later. Your attorney can also help you navigate the legal process of accessing that compensation—a process that often overwhelms those who don't have legal training or a trained support staff to assist.
Your attorney offers valuable services focused on ensuring a positive outcome for you, including:
Guidance as to your legal options. This guidance is provided for free and with no obligation through a case evaluation.
A determination of all liable parties in your case and all insurance resources that you can access to provide your compensation.
A valuation of your case that is based on the expenses and impacts you have already incurred as well as those you will likely incur in the future because of your spinal cord injury.
Skilled negotiation with the at-fault party's insurance company to obtain a fair settlement offer on your behalf.
In lieu of a fair settlement offer, the timely filing of all court-required paperwork for your Newark spinal cord injury lawsuit in the proper jurisdiction. It should be noted that settlements can be offered all the way up to the point where the trial has begun but before the jury delivers a decision. Your attorney can continue to negotiate with the at-fault party's insurance company even while preparing for court.
The gathering of evidence and witness testimony that you will need to prove your case.
Litigation, including the delivery of opening and closing arguments, the examination of witnesses, and the presentation of evidence.
Assistance collecting your settlement or award. Your compensation will come from the insurance company to your attorney, who will then obtain his or her payment for services, pay your debtors, and forward the remainder of your compensation to you. Our client-friendly contingent fee payment scheme allows you to withhold payment for your attorney's services until there has been a successful outcome to your case, eliminating the need for an upfront investment to seek compensation.
Continued representation if the defense files an appeal.
Let an experienced spinal cord injury lawyer from Jacoby & Meyers LLP answer your questions about obtaining compensation for the expenses and impacts of your Newark spinal cord injury during your free case evaluation. CONTACT our Newark Spinal Cord Injury Attorneys Today!
---
Newark Office
550 Broad Street suite 608
Newark NJ 07102
973-643-2707
Client Testimonials
Review: 5/5
★ ★ ★ ★ ★
"The case managers are one of the most helpful individuals in the office, the attorneys are great in explaining my case and the process of the legal system. I felt secure in my choice of selecting Jacoby & Meyers for my legal representation and I'm thankful for their hard work. Preparation is key, and I'm glad my team of legal representation had my back when I needed them most. I hope this review steers you readers into the right direction in selecting Jacoby & Meyers as your legal team as I did for my case. Greta was one of the individuals who made me feel secure in addressing all of my concerns. Thank you Jacoby & Meyers for your representation and your time."
Review by: Roberto M.
Check out some of our other reviews.