Newark Bus Accident Attorney
As New Jersey's largest city, Newark-area residents and visitors have ample opportunity to take the bus. You might have used a bus service to go to or from Liberty International Airport (EWR) or to travel to or from the Port Authority. New Jersey Transit also provides bus transportation throughout Essex county, so you might take the bus to and from Downtown Newark, near Market Street and Broad Street, in the city's commercial district.
Riding a bus to and from school or using public transportation throughout Newark is typically safe; indeed, it's often safer than driving. However, negligent bus companies and bus drivers can cause accidents, which can lead to severe, sometimes fatal, injuries.
These bus crashes are almost always preventable, and those who sustain serious injuries must absorb the short-term and long-term economic impacts from such accidents unless they successfully hold at-fault parties liable for their actions. If you have sustained injuries in a preventable bus accident, consult our reputable Newark bus accident lawyers. We know how to navigate the challenges that come with a bus accident case. Increased regulations, large insurance policies, and multiple claimants can make bus accidents highly complex.
Contact the Newark Bus Accident attorneys at Jacoby and Meyers, LLP, for a free case evaluation to determine your eligibility for compensation and learn the best course of action for your individual circumstances.
About Jacoby & Meyers, LLP
The skilled legal team at Jacoby & Meyers, LLP, has more than 40 years of combined experience in negotiating, settling, and litigating personal injury claims, including those resulting from bus accidents. The firm's dedication to client advocacy, seeking justice, and professional excellence has resulted in the recovery of millions of dollars in damages for past clients.
In a recent case, the jury awarded our client $5.7 million in damages after an unattended bus ran down an eight-year-old girl. The bus was out of control and pinned the girl under one of its wheels, causing fatal injuries. Sadly, an eight-year-old boy broke into the bus and released the emergency brake. The jury awarded $5 million to the girl's parents and $700,000 to the girl's brother, who narrowly escaped the same fate as his sister.
In another case, we helped to secure almost $500,000 for a child that a school bus hit.
These are just examples of recent cases and do not guarantee a favorable outcome for your bus accident claim. Each case has unique circumstances and facts that ultimately determine its value in the eyes of the court and for insurance companies; however, our knowledgeable team has the resources needed to build the strongest case possible given the circumstances surrounding your bus accident.
"I had an amazing experience with Jacoby & Meyers, LLP. I would highly recommend them for anyone needing a law firm." -Paul T.
★★★★★
New Jersey Bus Accidents Lead to Serious Injuries
Fortunately, bus accidents are rare, especially those that lead to fatalities. However, the Federal Motor Carrier Safety Administration (FMCSA), the agency that monitors and regulates commercial vehicles, estimates that more than 15,000 bus crashes occur across the nation each year, injuring approximately 25,000 people. Undoubtedly, some of these dangerous and preventable crashes occur in New Jersey.
Specific injuries that bus accident victims can experience vary widely based on the type of crash and the speed at which it occurs. Injuries can also differ based on whether the accident victim was a driver or occupant in another vehicle or a passenger on the bus. Even smaller shuttle buses are much larger than most passenger vehicles, so car occupants especially face severe injuries during a bus accident.
Some examples of bus accident injuries that go beyond minor bruises, cuts, and sprains include:
Broken bones. A simple fracture isn't always a reason for a personal injury claim, but bus accidents can lead to severe compound fractures or multiple fractures. These types of broken bones take more than a couple of months in a cast to heal. In some cases, those who suffer severe fractures must undergo corrective surgery, which can include the insertion of screws, pins, or plates. Even after surgery, victims might have lifelong complications and arthritis at the site of their break.
Head traumas. Severe bus accidents can cause passengers and drivers to strike their heads on objects in the bus or in their vehicles, such as the windshield or the seat in front of them. Objects that move during impact can also strike a person's head. Direct contact with the head or indirect trauma from the force of impact puts victims at risk for traumatic brain injuries (TBIs) and other serious head injuries. Even so-called mild TBIs, often called concussions, can impair a person for the rest of his or her life. TBI victims might face struggles with memory, cognitive functions, sensation, and have difficulty processing their feelings. TBIs are especially dangerous to children because they can impede development.
Neck injuries. A soft tissue neck injury, also known as whiplash, is the most common of all traffic accident injuries. When a collision occurs, a person's neck extends and flexes quickly, causing soft tissue damage in the neck. Bus accidents have a stronger impact than many other types of traffic collisions, especially at high speeds. Mild whiplash can heal completely within a few months, but victims can also suffer complications for years after the injury, including residual headaches and chronic shoulder and neck pain.
Back injuries. The impact of a bus accident can cause bodies to move into unnatural positions, especially for those who aren't wearing seat belts. Accident victims might suffer serious back injuries, such as fractured vertebrae, bulged discs, herniated discs, and slipped discs. Back injury victims often suffer severe discomfort or pain for years after an injury, even after one or more corrective surgeries. Continued pain management through injections, pain medication, and special implants often accompany severe back injuries.
Spinal cord injuries. A spinal cord injury is also a type of back injury, but it gets special treatment due to its severity. Fractured vertebrae can get lodged in the cord and cause damage. Regardless of how a spinal cord gets damaged, it's less likely to heal than other types of injuries. If the cord heals, any loss of function might return, but many victims face partial or full paralysis after a spinal cord injury. The extent of loss depends on the severity of the injury and its location along the spinal column. Injuries that occur closest to the brain cause the most significant loss, and can even result in tetraplegia, which is complete paralysis from the neck down.
Amputations. Bus accidents, especially those that occur at high speeds, can cause bus occupants and those in other vehicles to get pinned or crushed in the bus or another vehicle. Blood flow can stop to impacted areas of a limb after it is crushed. When doctors cannot restore blood flow, they must make the difficult decision to amputate to save a victim's life. Amputees can suffer stump pain and phantom limb pain for life. Additionally, they must cope with the emotional trauma of losing a limb and the frustration of learning how to use a prosthetic device.
Bus Accidents Can Occur for Many Reasons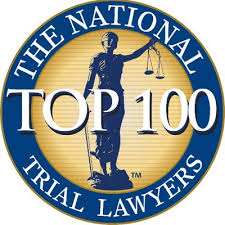 The Federal Motor Carrier Safety Administration (FMCSA) estimates that public transit buses and school buses comprise about a third of all fatal bus accidents; about 13 percent of bus crash fatalities occur on city buses. Regardless of which type of bus is involved, accidents are preventable and occur for many different reasons.
Some causes of bus accidents include:
Drowsy driving
Distracted driving, whether the distraction is caused by cell phones, personal grooming, adjusting vehicle features, programming a GPS, or watching events outside of the bus
Improper passing
Failure to yield to other drivers who have the right of way
Following other vehicles too closely
Traveling faster than the posted speed limit or too fast for conditions
Defective buses
Poor maintenance
Overloading a bus
Poor road conditions from rain, ice, or lack of maintenance
Liability in New Jersey Bus Accidents
It's true that the vast majority of traffic accidents, including bus accidents, are preventable. You might assume this means that the bus driver or another driver will be liable for damages from the accident. Although this is often the case, exceptions do exist.
Below are some of the most likely parties who might face liability for a bus accident.
Bus drivers who engage in careless or reckless driving, driving under the influence, drive while drowsy, or fail to follow traffic regulations can be held liable when their actions lead to bus accidents.
Bus companies and owners have a duty to ensure that the buses they put out on the road are safe. This means that they must hire qualified drivers and train them to safely perform their job. The City of Newark, school districts, private owners, and private bufs companies can all own buses and can also be liable for an accident if they fail to uphold their ethical and legal obligations.
Bus mechanics who are responsible for preventative maintenance and fixing known issues on buses can be liable for an accident if they don't do their job. Depending on the situation, a bus mechanic might share liability with the owner and/or driver.
Bus manufacturers can be liable for damages after a bus accident if they manufacture and sell defective buses. Companies that make mechanical parts for buses face the same risk if a defective part leads to an accident and injuries.
Other drivers who share the road with buses open themselves up to liability if their choices behind the wheel lead to a bus accident. Drivers who don't follow traffic laws, drive under the influence, drive while texting, or commit other negligent behaviors can cause bus accidents that lead to serious injuries.
State and local governments, including the City of Newark, the State of New Jersey, and Essex County, can be liable for damages from a bus accident when they don't maintain public roads. Proper maintenance includes more than just fixing dangerous potholes; it also includes repairing fallen road signs, malfunctioning traffic signals, and any other dangerous hazards that may lead to a bus accident.
Damages for Newark Bus Accident Injuries
If another party's negligence, reckless behavior, or intentional harm leads to a bus accident, New Jersey law entitles you to seek damages for your injuries in civil court. If you reach an agreeable settlement or if the court rules in your favor, you can receive compensation for the following economic and non-economic losses that you experienced as a result of the bus accident and your injuries:
Medical expenses, such as ambulance, emergency room visit, hospital stay, surgery, X-rays, and medication
Future medical costs when a bus accident leads to a severe injury requiring extensive recovery or indefinite care
Lost wages from time away from work as a result of the bus accident, injuries, and treatment
Lost future wages when a bus accident leads to a permanent disability preventing an accident victim from returning to his or her job
Physical pain and suffering
Emotional pain and suffering
Loss of consortium with a spouse
If you lost a loved one in a bus accident, you might also be eligible to seek compensation, depending on your relationship with the deceased. New Jersey law allows surviving family members to seek damages for wrongful death. In addition to the damages listed above, you might also recover the money you paid for a visitation, funeral, or memorial service, as well as burial or cremation costs. Your attorney can answer any questions that you might have and help you determine your eligibility for a wrongful death suit.
Contact Jacoby & Meyers, LLP, After a Newark Bus Accident
The qualified legal team at Jacoby & Meyers, LLP, is here to help you in the aftermath of a bus accident. We have the resources to investigate your accident, build a case against the defendant(s), and handle communications with insurance companies, while you focus on healing. When settlement isn't an option, we can also fight for you in court.
If you live in the Greater Newark area, contact Jacoby & Meyers, LLP, online, visit our Newark office at 50 Park Place, Suite 101, begin a chat with one of our live representatives, or call us now at (973) 643-2707 for a free case evaluation. We're ready at any time to discuss your bus accident and your injuries and help you learn about your options as you move forward.
Our Experienced Newark Bus Accident Attorneys Answer Your Questions
Whether you ride a bus to work, to school, or to visit friends and family, you expect to arrive safely at your destination. When walking around Newark, you expect to feel safe when crossing streets. When driving in your own car, you expect that another vehicle will not slam into you.
Unfortunately for some people, bus accidents may ruin their days and sometimes their lives. Buses are massive vehicles that can cause catastrophic damage and injuries when involved in accidents, even at slow speeds.
If you or a loved one has suffered an injury in any type of bus accident, you should speak with an experienced Newark bus accident attorney today. The legal team at Jacoby & Meyers LLP has the experience and reputation that your situation warrants.
Below, we answer some of the most frequently asked questions that we hear from Newark bus accident victims. To get more answers specific regarding your case, contact us right away.
Who is responsible for my bus accident injuries?
Part of what makes bus accidents so difficult is the complexity of the bus itself. Not only are buses multiple times heavier than a regular car, but also they have many more moving parts.
With each moving part and component that makes up the bus, someone other than yourself may face liability for your accident.
Bus driver. The most obvious place to look for fault after a bus accident is the bus driver. The most common cause of any vehicle accident is human error. The bus driver could have sped, run a stoplight or stop sign, or drove under the influence of drugs or alcohol. Many factors could contribute to the bus driver's negligence in your bus accident, but other parties may face liability as well.
Bus manufacturer. With all of the moving parts in a bus, the bus manufacturer may have played a part in the Newark bus accident in which you suffered injuries. The bus manufacturer must ensure that it puts the bus together in a way that is not likely to cause accidents. If the manufacturer does not build the bus correctly, that could contribute to your bus accident. The only way to know for sure is to have a complete and thorough bus accident investigation.
Part Manufacturer. Each of the parts that make up a bus may come from different manufacturers. These companies also must ensure their parts are safe and not likely to cause an accident. Any manufacturing defect in the components that make up a bus may contribute to an accident.
Bus company. Bus companies employ bus drivers. Companies are required to make sure that every driver they hire not only has adequate qualifications but that they also receive proper and regular training. If a driver's employment history shows inadequate training or repeated violations, and the bus continued to employ the driver, then the company may face liability for your accident.
Maintenance company. Buses are large vehicles that require constant maintenance. Many times, bus companies will outsource routine maintenance to a third-party maintenance company. These companies must ensure that the bus is in proper working order before returning it to the road. If they fail to adequately maintain a bus and it goes back into service, the maintenance company may also face liability if that bus causes an accident.
Government agency. Many cities use buses as part of a public transportation network. Newark is no different. If you sustained injuries while riding a city bus, a government agency may face liability for your accident and subsequent injuries. Be aware, however, that filing a claim against a government agency adds even more complexity. If you think a governmental entity contributed to your accident, contact the experienced legal team at Jacoby & Meyers LLP for a free case evaluation.
A bus struck me while crossing the street. Who's at fault?
Just like anyone else, bus companies and drivers owe pedestrians a duty of care. When pedestrians cross the street at a crosswalk, they have the right of way.
Many different factors can contribute to causing a bus to collide with a pedestrian at a crosswalk, including an illegally parked car, a poorly trained bus driver, a badly designed crosswalk, and many other factors.
What's clear is that even at slow speeds, a bus impacting your body can cause catastrophic injuries. Many victims do not survive these impacts. If you do survive, you may face a lifetime of medical needs that require astronomical costs.
Determining the exact cause of your bus accident injuries will require an intense investigation into your bus accident. Several different parties may face liability, and working with a skilled Newark bus accident lawyer can help you determine which companies and individuals to name as defendants in your lawsuit.
How much is my case worth?
Every bus accident victim wants to know the answer to this question, but ultimately, it depends on your specific situation and circumstances.
No two bus accidents are the same. Your accident is unique, and your injuries are unique. Making a blanket statement that you should expect to receive a certain amount of money is misleading.
What we can tell you is that we will do everything we can to help you recover maximum compensation. Bus accidents can result in severe injuries that may affect your ability to work and enjoy your life. Recovering sufficient compensation to cover your medical bills and your financial losses is our goal at Jacoby & Meyers LLP.
What type of compensation can I expect to receive?
The type of compensation you can get from the negligent party will vary depending on the injuries you have suffered.
Generally, however, we strive to recover:
Pain and suffering
Emotional distress
Lost income
Lost earning potential
Loss of companionship
Loss of life enjoyment
Present and future medical expenses
Rehabilitation costs
Home renovation costs
Vehicle costs
Depending on the severity of your injuries, your life may never be the same. You may need intense and ongoing medical treatment. This medical attention does not come cheap.
What's more, your injuries may prevent you from returning to work, whether it's for the short term or long term. This can severely impact your ability to earn a living and provide for your family, adding additional and unnecessary stress and worry.
To compensate for your lost income, you need to attempt to collect maximum compensation to cover those lost wages. The last thing you want is to end up paying out of pocket for medical expenses or financial losses related to an accident that you did not cause.
That's where the knowledge of a Newark bus accident attorney can prove invaluable. Your legal advisor can help you understand the full amount you may need to recover to ensure that you do not pay a penny out of your own pocket. Making this determination is vital to your ability to focus all of your effort and energy on your health and wellbeing, so you can get back to regular life as soon as possible.
How long do I have to decide whether to file a claim?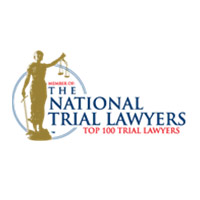 Every state limits the amount of time that victims have to file a claim against a negligent party. Called the statute of limitations, New Jersey law limits this time to just two years from the date of most bus accidents.
Waiting until the last minute to file a bus accident injury claim can prove detrimental to your case. Your legal team needs adequate time to investigate your bus accident. Ideally, the sooner you retain a lawyer, the better.
Bus accidents are extremely complex and may require bus accident experts to help your lawyer. These experts specialize in investigating bus accidents and uncovering clues that the police and city investigators may have missed. Giving these experts adequate time to complete a thorough investigation of your bus accident can give you a better chance of making a complete recovery.
I was a passenger in another vehicle hit by a bus. Can I still sue?
Absolutely. You would treat this accident just like any other vehicle accident by taking certain steps to first ensure that you are alright and second to preserve evidence for your legal team.
If you are the driver of a vehicle that was hit by a bus, you need to make sure that you do not imply in any way that you were at fault. Even seemingly innocent statements can be used against you by the insurance company representing the at-fault party. The defense will use your statements to suggest you were partially responsible for the accident and deny your claim.
This is why it's so important to speak with a seasoned bus accident lawyer in Newark as soon as possible after your accident. Your lawyer can help you by reviewing the accident details and working to help you recover maximum compensation for your injuries.
What's a common carrier?
A common carrier is a transportation company that provides services to the public. Airlines, commuter trains, and bus companies all qualify as common carriers.
As a common carrier, a bus company owes you a high standard of care to keep you safe while transporting you to your destination. The bus company and driver must take all reasonable precautions to keep all passengers safe. In the event of an accident, the company may face responsibility for even minor negligence. This creates a that bus operators owe to passengers.
Won't a lawyer cut into my settlement amount?
This is a common argument made by insurance adjusters. Soon after your bus accident, the insurance company representing the bus operator may call with a settlement offer. The insurance company representative may tell you that the offer is only good for today and that it won't go any higher. The insurance adjuster may even try to persuade you that you do not need a lawyer to review the settlement offer because the lawyer will just take a fee for doing so, reducing the amount of money you actually receive.
Unfortunately, insurance adjusters often fail to act in a trustworthy manner. The truth is that working with an aggressive Newark bus accident injury lawyer can increase the amount of money you receive in a settlement, sometimes immediately. An experienced attorney knows the games the insurance companies play and knows how to battle them.
Your lawyer can also help protect your rights. When you take a settlement offer, you waive your right to bring any future claims against the insurance company for your bus accident. That means that months or years later, when you still have medical bills related to your bus accident, you may have to shoulder the burden of paying those bills because your settlement offer did not contain sufficient compensation to cover future costs.
A trusted legal advocate can help you avoid this tragic situation. Your lawyer can work with medical experts to get a good idea of your medical prognosis and how long your recovery will take. Combine that with the amount of time that you may have to miss work, and you begin to get a good idea of just how costly your injuries have become. These costs are not anything that you or your family needs to bear, and that's the goal your lawyer will have in mind.
Knowing the full value of your claim, your attorney will aggressively negotiate with the insurance company to help you recover maximum compensation. While you focus on getting better, your lawyer will work to get you compensation to cover the full cost of your injuries.
Why do I need a lawyer?
After a bus accident in which you have suffered injuries, you have enough to worry about with your physical recovery. You do not need to add legal worries and financial stress to your plate.
Your lawyer can help you by taking that burden off your shoulders, so you can focus on your physical and mental well-being. While you work to recover, your lawyer will work diligently to settle your case for a fair and reasonable amount that helps you cover your medical expenses and other financial losses.
With Jacoby & Meyers LLP at your side, your bus accident injury claim is in good hands. Contact us today for a free case evaluation.
---
Newark Office
550 Broad Street suite 608
Newark NJ 07102
973-643-2707
Client Testimonials
Review: 5/5
★ ★ ★ ★ ★
"The case managers are one of the most helpful individuals in the office, the attorneys are great in explaining my case and the process of the legal system. I felt secure in my choice of selecting Jacoby & Meyers for my legal representation and I'm thankful for their hard work. Preparation is key, and I'm glad my team of legal representation had my back when I needed them most. I hope this review steers you readers into the right direction in selecting Jacoby & Meyers as your legal team as I did for my case. Greta was one of the individuals who made me feel secure in addressing all of my concerns. Thank you Jacoby & Meyers for your representation and your time."
Review by: Roberto M.
Check out some of our other reviews.