Hempstead Bus Accident Attorneys
Using public transportation to get around New York City is almost a necessity, and buses are typically part of the commute for those who live on Long Island. Hempstead residents who drive their personal vehicles may encounter a wide variety of other types of buses, too. Buses taking kids to and from school, the Jitney shuttling city dwellers out to the Hamptons, and private tour buses can all be found throughout Hempstead and Long Island.
Whether a passenger on a bus or a motorist who is sharing the road, serious bus accidents resulting in severe or fatal injuries can occur when negligent bus drivers make poor choices behind the wheel. Bus companies who don't maintain their buses or hire qualified drivers also contribute to severe bus accidents.
Suffering severe injuries in a bus accident can devastate victims and their families. Not only do victims have to suffer physical pain from injury and recovery, but many cannot work. This can have a significant financial impact on a household if the bus accident victim normally contributes to the household income. At the same time, medical bills continue to pile up. Knowing that the vast majority of bus accidents are preventable adds insult to injury.
If you live in the Hempstead area or anyplace else on Long Island, and you've suffered injuries in a bus accident, you shouldn't have to financially struggle because of another party's negligence. New York law permits you to seek compensation for damages related to your bus accident and injuries by bringing a lawsuit against the at-fault party. A Hempstead bus accident lawyer can navigate the complexities of a bus accident claim and fight for you in court when settlement isn't an option.
The qualified Hempstead Bus Accident attorneys at Jacoby & Meyers, LLP, understand the struggles that bus accident victims must face in the wake of suffering injuries, and we remain dedicated to helping clients through this difficult time. Contact us today for a free case evaluation at (516) 542-0931 to discuss the details of your accident and injuries and determine the best course of action for your individual circumstances.
"Great experience with skilled legal individuals that know what they are doing." -Nesha G.
★★★★★
Jacoby & Meyers, LLP, Advocates for Accident Injury Victims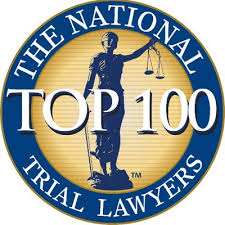 The award-winning injury lawyers at Jacoby & Meyers, LLP, have 40 years of experience in the settlement, negotiation, and litigation of accident injury claims, including those involving bus accidents. The firm's passion for client advocacy and dedication to obtaining the best outcomes for its clients has led to the recovery of millions of dollars in damages, in verdicts and settlements.
In a recent case, a runaway bus struck an eight-year-old girl, pinning her body under the wheels. The bus driver left his vehicle unattended, and a young boy broke into the bus and released the emergency brake. The girl suffered fatal injuries, and the court awarded her family $5.7 million in a wrongful death lawsuit.
Jacoby & Meyers, LLP, has recovered dozens of six- and seven-figure awards and settlements for clients injured in traffic accidents. More case examples include:
$5 million after a client suffered injuries in a multi-vehicle rear-end collision
$2.4 million for a family after a man died in a church van accident
$1.27 million for a client who was injured in a drunk driving accident
$800,000 for a client who sustained neck injuries in a car accident
$740,000 for a client who had to have neck surgery as a result of whiplash injuries in a rear-end collision
$475,000 for a girl whose school bus hit her at a bus stop
$400,000 for a client involved in a motor-vehicle accident caused by a careless driver who ran a stoplight
These case results are only examples to demonstrate possibilities; they do not guarantee a financial outcome for your bus accident case. Each accident has specific factors that can add to or detract from the value of the claim in the eyes of the law and for insurance carriers. The skilled legal team at Jacoby & Meyers, LLP, has the drive and the resources to investigate your claim and help you hold those who caused your injuries accountable for their actions.
Suffering Injuries in a Hempstead Bus Accident
Bus accidents can lead to a wide range of injuries for those involved. Minor fender-benders can leave bus passengers and other drivers injury-free. Unfortunately, this isn't always the case. Severe bus accidents cause serious, sometimes fatal, injuries that can devastate families and inject emotional and financial stress into their lives. Jacoby & Meyers, LLP, advocates for clients who have suffered severe injuries in Hempstead bus accidents. Some examples of injuries that can give rise to a personal injury lawsuit include:
Fractures
Simple breaks can heal quickly with a cast and some rest, but when bus accident victims suffer multiple fractures or compound fractures, they can face chronic discomfort and pain for life. Severe fractures and crushed bones can require surgery. Even after doctors repair affected areas, some might never fully recover to their pre-accident conditions.
Traumatic Brain Injuries (TBIs)
The impact of a bus accident can cause head traumas to passengers on the bus and those in other vehicles. Sometimes these traumas occur because of a flying object or a physical blow to the head from a head hitting the seat in front of them. In other situations, bus accidents that occur at high speeds have such a strong impact, they can indirectly cause a brain injury from the jolt upon impact.
The Centers for Disease Control and Prevention (CDC) reports that those who suffer severe TBIs often have long-term struggles with memory, cognition, motor function, behavior, and dealing with emotions. TBIs are especially dangerous for children, whose brains have not yet fully developed.
Neck Injuries
Bus accidents can also cause damage to the soft tissues in the neck upon impact. Like most injuries, the greater the force of impact means the worse the injury. Most of these neck injuries fall under the category of whiplash injuries, the most common injury suffered by those in traffic collisions. Victims might sprain, strain, or tear ligaments and/or muscles in their neck. Mild whiplash heals quickly after a few months, and many victims don't have long term effects. However, in severe cases of whiplash, a victim might suffer shoulder and neck pain as well as continued headaches or migraines for years.
Back Injuries
Passengers and other motorists who suffer back injuries in bus accidents potentially face a lifetime of chronic pain and discomfort. Serious back injuries, such as herniated discs, crushed or fractured vertebrae, and slipped discs, typically require one or more corrective surgeries.
Even after doctors perform surgery to fix the issues and alleviate pain, it's not likely that all discomfort or pain will subside. Those who suffer severe back injuries in a bus accident often need to follow some sort of pain management routine, which can include cortisone shots, addictive prescription painkillers, and/or a surgical implant. Sometimes, back injury victims who return home from the hospital need ongoing care and assistance because they struggle with mobility.
Internal Injuries
Bus accidents that occur at high speeds and have the greatest force can cause victims to suffer internal injuries. Broken ribs might puncture organs or cause internal bleeding. These injuries, especially when left untreated, can be fatal. Even when victims live through this type of accident, they are at risk for permanent organ damage that requires indefinite treatment.
Spinal Cord Injuries
Suffering a spinal cord injury might not be as painful as other types of injuries because victims often lose feeling in some or all of their bodies. Yet, a spinal cord injury is the most costly of all accident injuries. Victims typically stay in the hospital for a long time and need lifelong treatment if they suffer permanent damage. The extent of loss from a spinal cord injury depends on its exact location. Those injuries that occur closest to the brain are the most dangerous and can result in full-body paralysis from the neck down, more commonly known as tetraplegia.
Many times, a spinal cord injury confines a person to a wheelchair. This also means that he or she will need extra care at home or might need to live at a long-term nursing care facility, which is not typically covered by insurance and is notoriously expensive.
Amputation
When limbs get pinned in a bus or vehicle, or under a bus or vehicle, victims are at risk for amputation. Crushed limbs lose blood flow and begin to die. In some cases, doctors can restore blood flow and save the limb. Unfortunately, not all bus accident victims are that lucky. Doctors sometimes need to make the difficult decision to amputate one or more limbs to save a person's life.
Amputees suffer stump pain, and some suffer phantom limb pain. Furthermore, the physical pain often pales in comparison to the mental anguish and emotional trauma of losing a limb. Amputees also typically need to go through the frustration of getting fitted for a costly artificial limb and learning how to function with it.
Causes of Hempstead Bus Accidents
Most bus accidents are preventable, which makes suffering injuries in a bus accident even more frustrating for victims and their families. Bus companies, bus drivers, and other parties who make careless and negligent decisions cause most bus accidents. Examples of negligent choices that lead to bus accidents include:
Drunk or Drugged Driving
Bus drivers hold commercial drivers licenses, which means that these drivers are held to a higher standard than the average motorist. The legal blood or breath alcohol content for bus drivers is a maximum of 0.04 percent, and they must also undergo random drug tests. Even with these measures in place, some negligent bus drivers choose to use alcohol or drugs and get behind the wheel, potentially causing a severe bus accident.
Distracted Driving
Federal law prohibits bus drivers from using cell phones while driving unless they use a headset or other hands-free device. It's unlikely that drivers will break this law, especially in front of bus passengers. However, many other activities can distract a bus driver and cause an accident. Some examples include dealing with unruly passengers, eating and drinking, adjusting the radio, and daydreaming.
Speeding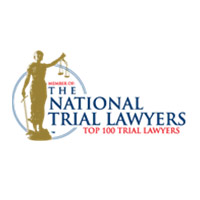 Bus drivers have tight schedules to follow giving them the motivation to speed if they fall behind. Maybe even more dangerous is the motivation to travel too fast for conditions. In either case, drivers don't have as much control when they speed. Speeding puts bus passengers and others on the road at risk for accident and injury if a bus travels too fast in heavy traffic or inclement weather.
Poor Bus Maintenance
Bus companies and other owners have a legal obligation to put only roadworthy buses in service. Companies who don't perform regular inspections and maintenance or fix known issues put their drivers at risk for mechanical failure. A breakdown can occur in busy areas at inopportune times and can lead to a severe bus accident. Worn out tires, faulty brake systems, and transmission failure are examples of potentially treacherous mechanical failures. Mechanics who make mistakes when fixing a bus can also face liability for a resulting accident.
Contact Jacoby & Meyers, LLP, After a Hempstead Bus Accident
The knowledgeable and compassionate legal team at Jacoby & Meyers, LLP, can advocate for you after you suffer injuries in a bus accident. We remain empathetic to the physical, emotional, and financial struggles that you face after a bus accident, and we want to help you fight for the compensation that you deserve.
Receiving compensation will not undo the past, but it can alleviate the financial stress associated with a severe injury and help you pay for any ongoing treatment or care that you need. Our bus accident attorneys can handle the bothersome aspects of your bus accident claim, such as communicating with insurance companies and filing paperwork, while you focus on healing and recovery.
If you have sustained injuries in a Hempstead bus accident, start a chat with one of our representatives, contact Jacoby & Meyers, LLP, online, or dial (516) 542-0931 for a free case evaluation to discuss the accident and your injuries. If we represent you in your claim, we handle cases on a contingency fee basis, only collecting attorney fees if we secure a settlement or verdict in your favor.
---
Client Testimonials
Review: 5/5
★ ★ ★ ★ ★
"Great experience with individual that knows what they are doing."
Review by: Nesha G.