Brooklyn Nursing Home Attorney
If your loved one has been neglected or abused at a Brooklyn nursing home, contact an experienced Brooklyn Nursing Home lawyer at Jacoby & Meyers, LLP for a free case evaluation to discuss the details of your situation. New York law permits your loved one to sue the facility for damages, or you can sue on their behalf.
Our aging family members often need a little extra help at some point. When families cannot provide that care because of busy schedules or because the amount of care is just too great, nursing homes are a common solution. This choice never comes easy because we want our loved ones to receive exceptional care and to be treated with the utmost dignity and respect.
It's horrifying when our trust in the facility we chose for our loved one is shattered by nursing home negligence, which typically comes in the form of abuse or neglect. Residents can suffer injuries and illness as well as emotional trauma when this occurs, and the nursing home has broken the trust they received from victims and their families.
"I highly recommend this law firm, very responsible and keep [on] top of your case."
-La G.P. 
★★★★★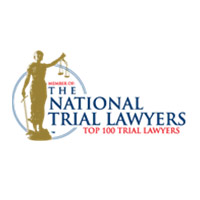 If you know an elder you love is being neglected or abused in a Brooklyn nursing home, you must stop the behavior immediately. If the resident is in immediate danger, call 911. If you suspect neglect or abuse, or your loved one isn't in immediate danger, you can file a complaint against the nursing home through New York's Department of Health. You can file a report online or call the Nursing Home Complaint Hotline 24 hours per day at (888) 201-4563.
Nursing home residents who suffer injury or illness as a result of negligence often face physical pain as well as emotional trauma. Additionally, costs for medical treatment and transferring to another facility can add up quickly.
Contact one of the experienced Brooklyn personal injury attorneys at Jacoby & Meyers, LLP for a free case evaluation to discuss the details of your situation. New York law permits your loved one to sue the facility for damages, or you can sue on their behalf.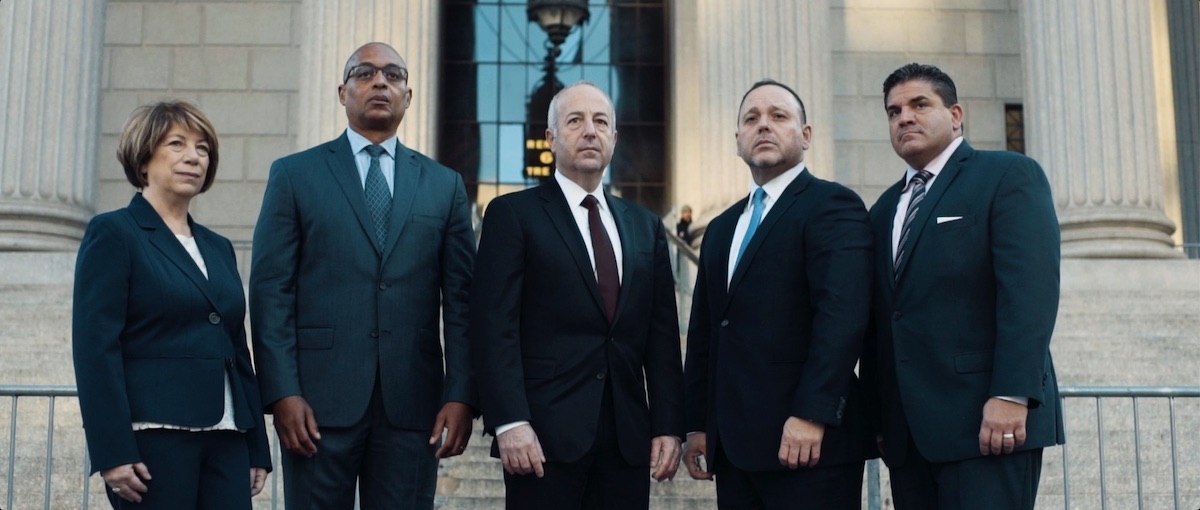 Jacoby & Meyers, LLP Holds Negligent Nursing Homes Accountable
The skilled legal team at Jacoby & Meyers, LLP has been helping injured clients for four decades, including victims of nursing home negligence. The firm's commitment to client advocacy, professional excellence, and seeking justice has led to the recovery of tens of millions in settlements and jury awards for clients.
Recent examples include:
A $5,000,000 verdict for our client who went into hypoglycemic shock because nursing home staff left him in his room for hours unattended. As a result, he suffered permanent brain damage and lived in a coma for six months before he passed away.
A $500,000 settlement for the children of a client who died after nursing staff neglected to monitor her diabetes and she slipped into a diabetic coma from which she never recovered.
A $270,000 settlement for a client who was hospitalized for a severe thrush infection after she developed a tooth abscess when nursing home staff denied her requests for dental care for a toothache.
These cases serve as examples, but they do not guarantee a specific outcome for your nursing home negligence case. Each claim involves different circumstances and facts that can increase or decrease its value. Yet, you can rest assured that the experienced nursing home negligence lawyers of Jacoby & Meyers, LLP have the resources and know-how to build a strong case against the nursing home and staff members who caused harm to your loved one. We aggressively pursue the maximum compensation possible for our clients to hold nursing homes accountable for their negligence.
Nursing Home Negligence Leads to Resident Abuse and Neglect
Nursing home negligence often includes a wide variety of actions, decisions, and failures at a facility's administrative level, which puts residents at risk for illness and injury through abuse and neglect.
In fact, researchers agree on three general situations that lead to abuse or neglect in nursing care facilities:
Nursing assistants or nurses aides, who serve as the primary caregivers in nursing homes, have highly stressful working conditions that sometimes lead them to take out their frustrations on residents.
Many nursing homes are short-staffed. This means nursing assistants work extra hours and management often forces them to work overtime. The result is burned-out caretakers who sometimes actively or passively neglect residents or abuse them.
Some nursing home residents, especially those who suffer from dementia or other memory-related conditions, are combative or aggressive. Nursing assistants do not always know how to deal with these situations, and they sometimes resort to forceful and abusive methods.
Nursing home administrators can address each of these situations in several ways, to provide the best care possible to their residents. Yet, these scenarios are all too common in Brooklyn, throughout New York, and across the nation. Nursing home negligence puts residents at risk for abuse and neglect.
Some specific examples of nursing home negligence include:
Poor Hiring Practices
New York's Department of Health requires that all nursing assistants be certified by completing training and an examination. Once they pass, the state places them on the Nurse Aide Registry. Some nursing homes are desperate for aides so they don't confirm the certification or they ONLY confirm certification. The registry does not offer any background information on aides such as their performance and experience in previous positions. Failure to do a complete background check on nurses aides and other employees who work near and with residents puts residents at risk for abuse and neglect.
Failure to Provide Adequate Training
Nursing assistants must go through clinical training and pass a clinical portion of their exam, but their training cannot prepare them for every situation they might encounter on-the-job. Nor do new aides remember everything they learned in their courses. Nursing homes have a responsibility to ensure their aides have the proper training and learn how to implement that training.
Improper Levels of Staffing
Residents in short-staffed nursing homes are at high risk for neglect and preventable injuries. Without enough staff, residents don't receive proper supervision or the help they need. This can result in all types of issues from unintentional falls, choking, untreated medical emergencies, and much more. When staff is overworked and rushed, their inability to pay close attention to residents can lead to accidents.
Failure to Provide Staff With Adequate Rest
Providing proper care for nursing home residents means caregivers need to be well-rested and sharp to react appropriately to what is going on around them. Staff who are forced to work overtime and don't get adequate rest can make critical mistakes or may choose to take shortcuts because they are too tired to do things the right way. Aides can injure residents when they are helping them with their daily tasks or cause residents to contract infections or illnesses because they don't follow proper procedures.
Nursing homes need to ensure those who deal directly with residents aren't consistently working double shifts and take enough time off to recharge and reboot.
Failure to Maintain a Clean Environment
These days a clean nursing home is more important than ever. Unclean environments lead to dangerous illnesses for residents. During the recent coronavirus outbreak, nursing homes in New York that didn't maintain a clean facility were responsible for residents contracting the virus and dying.
Nursing homes have a responsibility to ensure infectious diseases do not spread throughout their facility, which means they must follow specific cleaning protocols to kill germs and bacteria. The same is true of nurse aides who help residents with using the bathroom, bathing, and grooming. Improper handwashing, cleaning, and sanitizing is negligent and can be deadly.
Failure to Provide Staff With Proper Equipment
Poorly managed nursing homes without proper equipment for their staff open themselves up to liability for negligence when residents suffer injuries or illness as a result of these deficits. Although other situations can lead to injury and illness, the coronavirus example once again applies. Nursing homes that didn't supply masks to their staff helped facilitate the spread of the virus to residents, causing many to contract the virus and some to die.
Identifying Neglect and Abuse
Sometimes your loved one will tell you or someone else about abuse, neglect, and other dangerous practices they have suffered from. But many seniors who live in nursing homes keep this information to themselves because they don't want to burden anyone or their condition doesn't allow them to communicate.
In cases of intentional neglect and abuse, some residents also fear retaliation. This means you must diligently watch for signs and symptoms of abuse and neglect in your loved one. Illness and physical injuries are obvious but do not always indicate negligence. Other signs are more subtle.
Some common warning signs that should cause you to take pause and investigate further include:
Repeated falls;
Bedsores or pressure sores;
Fear of speaking in front of nurse aides or other staff;
Soiled and unkempt clothing;
Poor hygiene and body odor;
The appearance of too much or not enough medication;
Sunken cheeks, extreme weight loss, pale skin, dry skin, and other signs of malnutrition or dehydration; and/or
Genital bleeding or bruising.
Abuse and neglect also can have emotional consequences. You might notice the following in your loved one:
Anxiety and excessive worry;
Depression;
Fear;
Disorientation;
Change in appetite;
Sleep issues;
Attempts at or talk about self-harm; and/or
Withdrawal from activities and other residents.
Seeking Compensation for Nursing Home Negligence in Brooklyn
If a nursing home resident you love has fallen victim to illness, injury, abuse, or neglect because of nursing home negligence, New York law permits them, or someone on their behalf, to seek compensation for damages in civil court. Multiple parties can share liability in nursing home negligence cases; your Brooklyn nursing home negligence attorney will advise you on which parties to name in a lawsuit.
If the court rules in your loved one's favor or you reach a settlement agreement, your loved one can receive some or all of the following damages:
Costs of medical treatment including hospitalization, rehab, medication, X-rays, lab tests, doctor's visits, and assistive devices such as wheelchairs, canes, and walkers;
Cost of mental health services provided by a counselor, psychologist, psychiatrist, or other specialists to help your loved one cope with the emotional trauma of their injury or illness;
Estimated future medical expenses when the injury or illness requires ongoing care;
The cost of transferring your loved one to another facility;
Physical pain and suffering;
Mental anguish; and/or
Punitive damages in cases of gross negligence or willful harm.
Eligible surviving family members sometimes receive compensation for the loss of their loved one when nursing home negligence leads to death. Depending on your relationship with the deceased, you may be able to recover some of the above damages as well as funeral and burial costs in a wrongful death lawsuit. In some cases, courts also award non-economic damages based on your relationship with the deceased. Consult with a nursing home negligence attorney about the best way to hold the nursing home responsible for the loss of your loved one.
Brooklyn Nursing Home Negligence FAQ
Frequently Asked Questions
Contact a Brooklyn Nursing Home Negligence Attorney for Your Loved One
Your loved one, or someone on their behalf, has two years to file a lawsuit against those who caused them harm under New York law. The nursing home resident you love deserves exceptional care in a safe environment as they continue their life in a nursing care facility. Negligent nursing homes and their staff have a legal responsibility to provide that care and must be held accountable if they do not meet this standard.
If you know or suspect your loved one has been neglected or abused in a Brooklyn nursing home, contact one of our experienced nursing home negligence lawyers at (877) 565-2993 or contact one of our live representatives for a free case evaluation to discuss the illness, injury, or other harm your loved one suffered.
We take nursing home negligence cases on a contingency fee basis, so you need not pay up front for anything. Instead, we deduct our attorney's fees from any compensation we secure for you.
Call us today at (877)-565-2993 and make an appointment.
Brooklyn Office
1711 Kings Highway
Brooklyn, NY 11229
1-877-488-1707
Client Testimonials
Review: 5/5
★ ★ ★ ★ ★
"The team and Jocoby & Meyers are excellent. They make sure the client is well taken care of. They are great with communication and they take their time to make sure the client is satisfied. Will definitely recommend."
Review by: Danielle H.
Check out some of our other reviews.