Brooklyn Wrongful Death Attorney
Pursuing Accountability for Your Loss
The death of a loved one is especially tragic when their death results from the careless actions of another person. Knowing that the accident was preventable makes your loss all the more devastating. If you lost a loved one due to negligence, call the Brooklyn wrongful death lawyers at Jacoby & Meyers, LLP, today for a free case evaluation.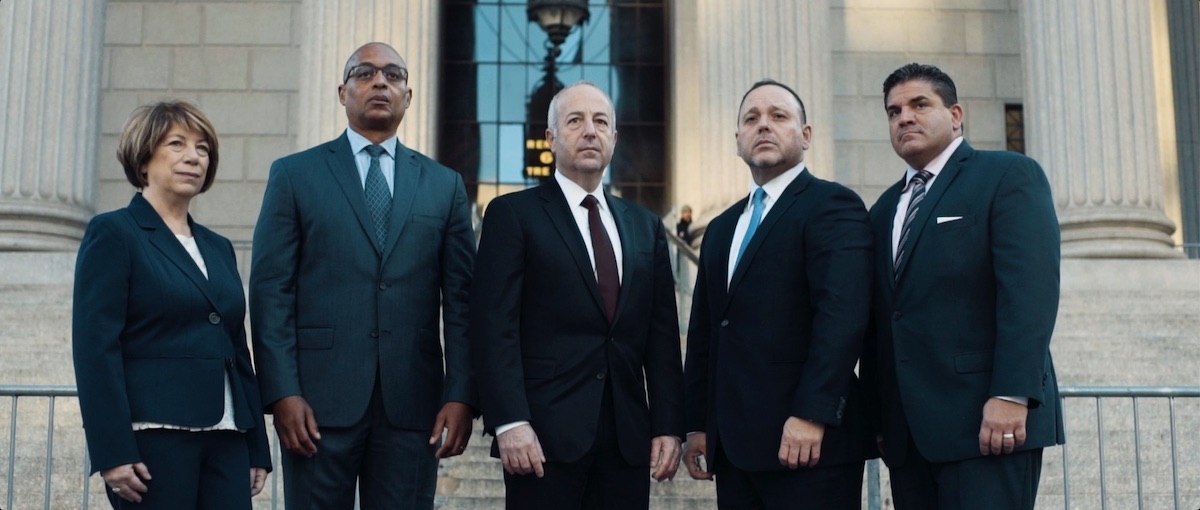 Defining Wrongful Death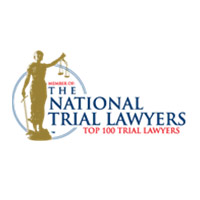 When someone acts with negligence, they fail to exercise the same care a reasonably prudent person would use in similar circumstances. If the negligence results in death, then the victim's survivors may file a wrongful death claim. Wrongful death refers to a death that was, in fact, wrong. For example, if a drunk driver crashes into your loved one's car resulting in their death, then their behavior was wrong and they are liable for your loss.
Common Ways You May Experience a Sudden Loss
The sudden loss of a loved one can turn your world upside down. There are a variety of ways the reckless actions of another person can result in death:
Car Accidents
While we all take a chance each time we get behind the wheel, we expect other drivers to drive in a responsible manner. When a reckless driver fails to share the road, they create the risk of serious harm or death for you and your passengers. According to the Centers for Disease Control (CDC), approximately 9 people are killed every day in the United States due to distracted drivers alone.
Workplace Accidents
The Occupational Safety and Health Administration (OSHA) reports that an average of 14 deaths a day occurred throughout the United States during 2017. The construction industry is a particularly dangerous industry due to what OSHA cites as the "fatal four" types of events that result in death:
Falls
Struck by an object
Caught-in/between equipment
Electrocutions
When your loved one leaves for work in the morning, you don't expect them to die in a work-related accident and never return home. If this happened to someone you loved, contact Jacoby & Meyers, LLP, today.
Murder
Losing a loved one to an act of violence is especially difficult. If police capture the suspected murderer and they are brought to trial, the proceedings in criminal court differ from any civil action. Whether a jury convicts or acquits makes no difference to your wrongful death claim.
It also makes no difference if your loved one was the intended victim or simply in the wrong place at the wrong time. Their death was preventable, and due to the defendant's violent actions, you lost your loved one forever. Filing a wrongful death claim is one way to ensure there is a possibility of holding them accountable for your loss.
Medical Malpractice
We trust our healthcare providers when we seek treatment for a serious injury or disease. When medical care goes wrong due to miscommunication among staff or due to an overworked doctor, the results are often fatal. Researchers at John Hopkins University found that medical errors kill more than 250,000 people a year. The researchers suggest that medical errors are such a problem that they are now the third leading cause of death.
Examples of medical malpractice cases due to a medical error include:
Hospital-acquired infections – The Centers for Disease Control (CDC) reports that hospital-acquired infections affect 1.7 million people each year. Any type of infection can have deadly results for patients.
A misdiagnosis – Patients seek medical care when they are not feeling well. A misdiagnosis can lead to unnecessary tests and treatments that not only delay a proper diagnosis but compound any existing medical problems.
Wrong medications – Improperly trained staff and a lack of communication between them can result in patients receiving the wrong medications, too much of a medication, or a deadly combination of medications.
Never events – As hard as it is to believe, never events in hospitals throughout the nation do happen. A never event is a medical event that you never expect to occur, such as the removal of the wrong limb during surgery. A never event may result in a mistake so extreme that the patient dies from the mistake.
In the medical profession, there is no room for mistakes. When a loved one dies due to a medical error, the parties responsible must face justice for their reckless actions. There is no excuse for a patient who needed a simple procedure to die due to a tired doctor or untrained nurse. If this happened to your loved one, contact Jacoby & Meyers, LLP, without delay.
Nursing Home Abuse and Neglect
It is never easy to place a loved one in a nursing home. We trust the providers to protect and care for them. Many seniors are unable to report abuse or they may hide their injuries from you when you visit. It is very important to watch for signs of possible abuse and neglect and to document what you find.
Examples of possible nursing home abuse and neglect include:
Bruises
Bedsores
Unexplained falls
Dehydration
Scratches
Burns
A loved one may exhibit signs of fear when certain staff enters their room. Their fear may signal a sign of possible abuse. Many are afraid to report their abuse due to concerns regarding retaliation by staff or they simply don't want to cause you to worry.
A senior who is generally in good health deserves to live out their final years in a secure and loving environment. If you suspect your loved one died as the result of nursing home abuse or neglect, contact a nursing home lawyer to discuss your case and relocate your loved one as soon as possible.
Defective Products
Manufacturers continue to place consumers at risk for serious harm with defective products. Items such as cribs, toys, and even car parts can enter the market even though the manufacturer knows there are problems with the product.
If you lost a loved one due to a defective product, you may be eligible to file a wrongful death claim. No business should put profits over people by endangering consumers with inferior products.
The loss of a loved one is especially devastating when it is a child who died due to a defective baby carrier, crib, or other like item. Holding manufacturers responsible is a way consumers can fight for justice.
At Jacoby & Meyers, LLP, we believe dishonest manufacturers must be held accountable for what they knew and when they knew it. There is no excuse for knowingly placing lives at risk in an attempt to deplete stock or to increase profits. If this happened to you and your loved one died as a result, call us to see how we can help aid your recovery.
Surviving Family Members
When it comes to filing a wrongful death claim, New York law limits legal action to certain family members or to a representative of the estate. The law is specific when it comes to who may pursue a civil action for damages. A spouse, children, or parents of the decedent are typically the ones allowed to seek compensation for their loss.
As Brooklyn personal injury lawyers, we understand what a difficult time you and your family face as you deal with funeral arrangements. We also understand the financial uncertainty that follows the death of a loved one.
From medical bills for the treatment that tried to save your loved ones life to the loss of income from their career, we can help. While wrongful death cases vary and depend on different factors, our legal team works hard for our clients. We negotiate with insurance companies in an attempt to secure the best outcome possible for you. If we are unable to settle the case out-of-court, we are willing to go to trial.
Possible Damages
Pursuing compensation for your loss is your legal right. When it comes to wrongful death cases, there are two basic types of damages: economic and noneconomic.
Economic damages—often called special damages—are easy to assign a monetary value to. Economic damages include such things as funeral and burial expenses, final medical bills, and lost wages and income. These items are defined in such documents as medical invoices, receipts, and paystubs.
Noneconomic damages are less precise and are sometimes harder to assign a dollar amount to. Instead of concrete items, they are mostly associated with loss regarding feelings, such as pain and suffering and loss of companionship.
The amount of any type of damages awarded in a wrongful death claim varies from case to case. While each claim is different and involves different circumstances concerning the decedent, you may receive an award of both economic and noneconomic damages.
Funerals are very expensive, and most people are not prepared for the unexpected costs. With the average costs of a funeral in the United States falling between $7,000 and $9,000, how to pay for services and burial is overwhelming. While a wrongful death won't pay for your immediate needs, if successful, it can reimburse you for your funeral costs.
Your Brooklyn Wrongful Death Lawyer
Your time of grief is no time to deal with an insurance company. Insurance companies like to settle cases quickly by offering low-dollar settlements. It is not uncommon for them to contact you soon after the death of your loved one. While the amount they offer you may seem like a large sum, chances are it is not enough to secure your financial future. Do not speak with insurance companies without legal representation.
At Jacoby & Meyers, LLP, we know the tactics insurance companies use to try and avoid paying a claim. We also know that most insurance companies want to settle for the least amount of money possible.
New York law allows two years from the date of your decedent's death. That time can pass quickly as you mourn your loss.
Our legal team needs time to identify those liable for the loss of your loved one. Each case is different and determining whether your case qualifies for a wrongful death claim is important before moving forward. That's why scheduling a free case evaluation is a smart idea for learning your options regarding civil action.
Don't let the opportunity to pursue legal action pass you by. What happened to your loved one wasn't fair and your loss can never be replaced. If not for the misconduct, negligence, or reckless actions of another person, your loved one would be with you today.
Pursuing justice on behalf of the decedent's estate is your right under New York law, however, successful negotiation takes time. Secure legal representation as soon as possible by calling us today.
Brooklyn Wrongful Death FAQ: What to Do When a Loved One Dies Due to Negligence
The tragic loss of a close loved one can leave you shocked and confused. Learning that the reckless—and most likely preventable—actions of another person caused their death only adds to your heartbreak. The pursuit of damages is possible if your relationship with the victim qualifies you for a wrongful death claim and lawsuit. The team at Jacoby & Meyers, LLP can assist you with the legal details of your case. Call our team as soon as possible.
The following frequently asked questions can help you better understand your options for moving forward.
What qualifies as a wrongful death case in Brooklyn?
Certain plaintiffs can file wrongful death claims and lawsuits after someone else's negligence caused the death of a loved one. Another party is negligent when they act without the same care a reasonable person would use in a similar situation. At Jacoby & Meyers, LLP, we investigate your case to identify all parties that may be liable for your loved one's untimely death.
Wrongful death cases commonly involve:
If your loved one died tragically and you are unsure if you have grounds for a wrongful death case, contact Jacoby & Meyers, LLP today for a free case evaluation. You will find our team friendly, professional, and helpful.
The negligent actions of another party can devastate your family. Let the team at Jacoby & Meyers, LLP, help you fight to hold them accountable for the death of your loved one.
What types of compensation are possible in Brooklyn wrongful death cases?
The devastating loss of a loved one is something no amount of financial compensation can make up for. But a loved one's untimely death often comes with financial concerns in addition to grief, and a wrongful death claim can help ease this financial burden.
Each wrongful death case is different. The outcome of your case will depend on the specifics of how your loved one died.
The types of compensation possible in a wrongful death case include:
The final medical expenses for your loved one: Including life-saving attempts and medical bills from your loved one's final days.
Funeral and burial costs: Funerals can cost thousands of dollars and are something for which many people do not pre-plan.
Loss of income: This can compensate you for the wages your loved one contributed to your household and everyday expenses.
Loss of inheritance: This is compensation for the inheritance your loved one's dependents would have received had your loved one survived their injuries and continued to earn a living during their expected lifespans.
This is not a complete list of the potential types of compensation in a wrongful death case. An attorney can work with you to identify what damages are appropriate to seek in your particular circumstances.
Who may file a Brooklyn wrongful death claim and lawsuit?
Your relationship with the decedent plays an important role in whether you may file a wrongful death claim and lawsuit.
People with the following relationships to the deceased can generally file a wrongful death lawsuit:
The surviving spouse;
Children if there is no surviving spouse;
Parents if there are no children or spouse; and
A personal representative of the decedent's estate.
Only one wrongful death claim and lawsuit are generally allowed, making it imperative that the deceased person's family work together. Tensions and emotions can run high following the death of a loved one. A Brooklyn wrongful death lawyer can shoulder the responsibility of the case and help throughout the process.
Should I accept an insurance company settlement in my loved one's Brooklyn wrongful death case?
When a tragic accident results in death, insurance companies are often quick to offer a settlement. Their goal is to settle your case quickly and for the least amount of money possible.
Their often pushy and aggressive tactics and your time of grief make you vulnerable to their high-pressure efforts to settle before you have an opportunity to secure legal representation. No matter how friendly or helpful they seem, remember: They want to protect their best interests and not yours.
You can settle your case on your own if you so desire; however, having a lawyer on your side makes an enormous difference when it comes to protecting your best interests. You lose your right to pursue additional compensation by accepting a settlement. There is no do-over when you accept a settlement offer.
A Brooklyn wrongful death lawyer from Jacoby & Meyers, LLP, can represent your best interests against aggressive insurance adjusters. Our experience has taught us how to identify insurance company strategies designed to pay as little as possible. Protect your best interests by hiring our team and referring any insurance representatives who come calling to us.
How do Brooklyn wrongful death claims and lawsuits work?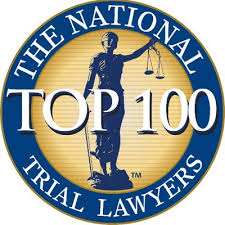 When you hire Jacoby & Meyers, LLP, a member of our legal team gets to work right away negotiating with insurance companies for a fair settlement. Many wrongful death cases settle out of court. Negotiations that lead to an out-of-court settlement save everyone time and money.
But if we cannot secure the type of compensation we believe our client deserves, we have no problem proceeding to trial. Our team has the trial skills necessary to convey the value of your loss to a judge and jury. While your case may never make it to trial, we file a lawsuit for every wrongful death case we take on. Protecting your right to a possible trial is essential in the event negotiation efforts are unsuccessful. Court guidelines and deadlines are something our team is all too familiar with. We can work hard to ensure your case meets the requirements established by New York law.
Mourning your loved one is exhausting and we want to ease your burden during this difficult time. By allowing us to represent you, you can focus on planning a service, reminiscing with friends, and spending quality time with family.
What can I do to help my Brooklyn wrongful death case?
The loss of a loved one due to another person's careless actions can anger and frustrate you. You may feel helpless, but there are certain steps you can take to help your case.
Gather as much information as possible, including:
Contact information for anyone who witnessed the events that lead to or that resulted in your loved one's death;
A copy of the official police report in cases involving police response;
Medical records and bills from your loved one's final days;
Proof of wages from your loved one's employer, if applicable;
Limit the types of information you share with others; and
Do not speak with insurance company representatives without legal representation.
Friends may express interest in learning more about what happened to your loved one. Discussing the details of your case with others is never a good idea when you pursue legal action. A misinterpreted statement or shared photo may damage your case if used in a hurtful way. Strive to keep communication about your case between you and your attorney.
A wrongful death lawyer can present your case in such a manner that those listening will understand the impact of your loss. By gathering the information you may possess and sharing loving memories of the decedent with us, you can help us build your case.
Do I have time to consider the options in a Brooklyn wrongful death case?
Unfortunately, time is not on your side when it comes to pursuing a wrongful death claim. The statute of limitations is a state law that governs the amount of time you have to file a wrongful death lawsuit. Should you not file your case in time, your opportunity to pursue compensation is generally lost forever.
The statute of limitations for wrongful death in New York is two years. The clock starts ticking the moment your loved one dies from their injuries. Twenty-four months will fly by as you mourn your loss. Do not miss your chance for possible compensation and holding the negligent party accountable for your loved one's death.
Emotions are understandably raw immediately following a loved one's sudden death. Allowing a member of our team to represent you eases your burden during this most stressful time. At Jacoby & Meyers, LLP, we take great pride in serving Brooklyn families during their time of need.
If you lost a loved one in a tragic accident, act now to protect your best interests. We offer free case evaluations where you can learn more about your legal options.
How can Jacoby & Meyers, LLP's Brooklyn wrongful death lawyers fight for families who have suffered a tragic loss?
The tragic loss of a loved one turns your world upside down. The permanency of your loss is devastating and demands justice. While there is no quick fix to your financial situation, a wrongful death claim and lawsuit is a possibility worth pursuing.
Upon a complete review of your case, one of our experienced lawyers can advise you about how to proceed with legal action. Trying to handle your case alone is never a good idea. Wrongful death law is complex and confusing for those unfamiliar with the legal process. Insurance companies are for-profit businesses that are too skilled to take on alone. Attempting to negotiate for a fair settlement on your own will only leave you disappointed and possibly without any financial award for your damages.
At Jacoby & Meyers, LLP, we fight for the compensation you deserve. We treat our clients with the utmost respect and compassion while aggressively representing them during their time of need.
Can I afford your Brooklyn wrongful death attorneys?
The financial stress of losing your loved one may make you doubt whether you can afford to hire an attorney. Jacoby & Meyers, LLP, works on a contingency fee basis. What this means for you is that we require no down payment or retainer. We do not get paid unless and until we win compensation for you.
If we do not win your case, you do not pay. Your financial future can depend upon whether you receive a wrongful death settlement. Do not let your fear of attorney's fees prevent you from reaching out to our office today.
There is never a guarantee of compensation, and it is impossible to predict the outcome of your case, but we can guarantee that if you hire us, our team will work hard to secure the best possible results for you. We believe strong communication is essential in attorney-client relationships, and we act on that by keeping our clients informed and up-to-date throughout the process.
What happened to your loved one was not fair. Pursuing legal action may prevent the same thing from happening to someone else. With a free case evaluation and a contingency fee guarantee, you have nothing to lose and possible compensation to gain by contacting us today. Call Jacoby & Meyers, LLP, now and take the first step toward potential justice and a financial award.
Do not delay. Call the Brooklyn wrongful death lawyers at Jacoby & Meyers, LLP, now for your free case evaluation.
Let Jacoby & Meyers, LLP, Help With Your Wrongful Death Claim
We have a strong history of serving clients in New York, New Jersey, and throughout the United States. Since 1972, we've provided effective legal representation for thousands. At Jacoby & Meyers, LLP, we take great pride in providing quality customer service for our clients in Brooklyn and throughout New York. Each case gets its own assigned legal team, giving every case and client the time and attention they deserve.
Let us deal with aggressive insurance companies so you can concentrate on mourning your loved one. We keep all of our clients informed throughout their case. You never have to wonder about the status or what to expect next.
If you experienced a sudden and tragic loss of a loved one, fight justice and compensation. Contact Jacoby & Meyers, LLP, today at (877)-565-2993 for a free case evaluation. You can also submit a free case evaluation online.
There is no fee unless we collect damages for you. Let us evaluate your case soon so you can start to breathe easier. Knowing someone is on your side can somehow make your burden a little lighter. We'll carefully review your information and should we decide to proceed, we can build a strong case against those liable for your loved one's death.
No one should die due to a careless medical error, nursing home abuse, a violent criminal, or other preventable acts. By holding the responsible parties accountable, we can help make the world a safer place.
Call us today at (877)-565-2993 and make an appointment.
Brooklyn Office
1711 Kings Highway
Brooklyn, NY 11229
1-877-488-1707
Client Testimonials
Review: 5/5
★ ★ ★ ★ ★
"The team and Jocoby & Meyers are excellent. They make sure the client is well taken care of. They are great with communication and they take their time to make sure the client is satisfied. Will definitely recommend."
Review by: Danielle H.
Check out some of our other reviews.